Local News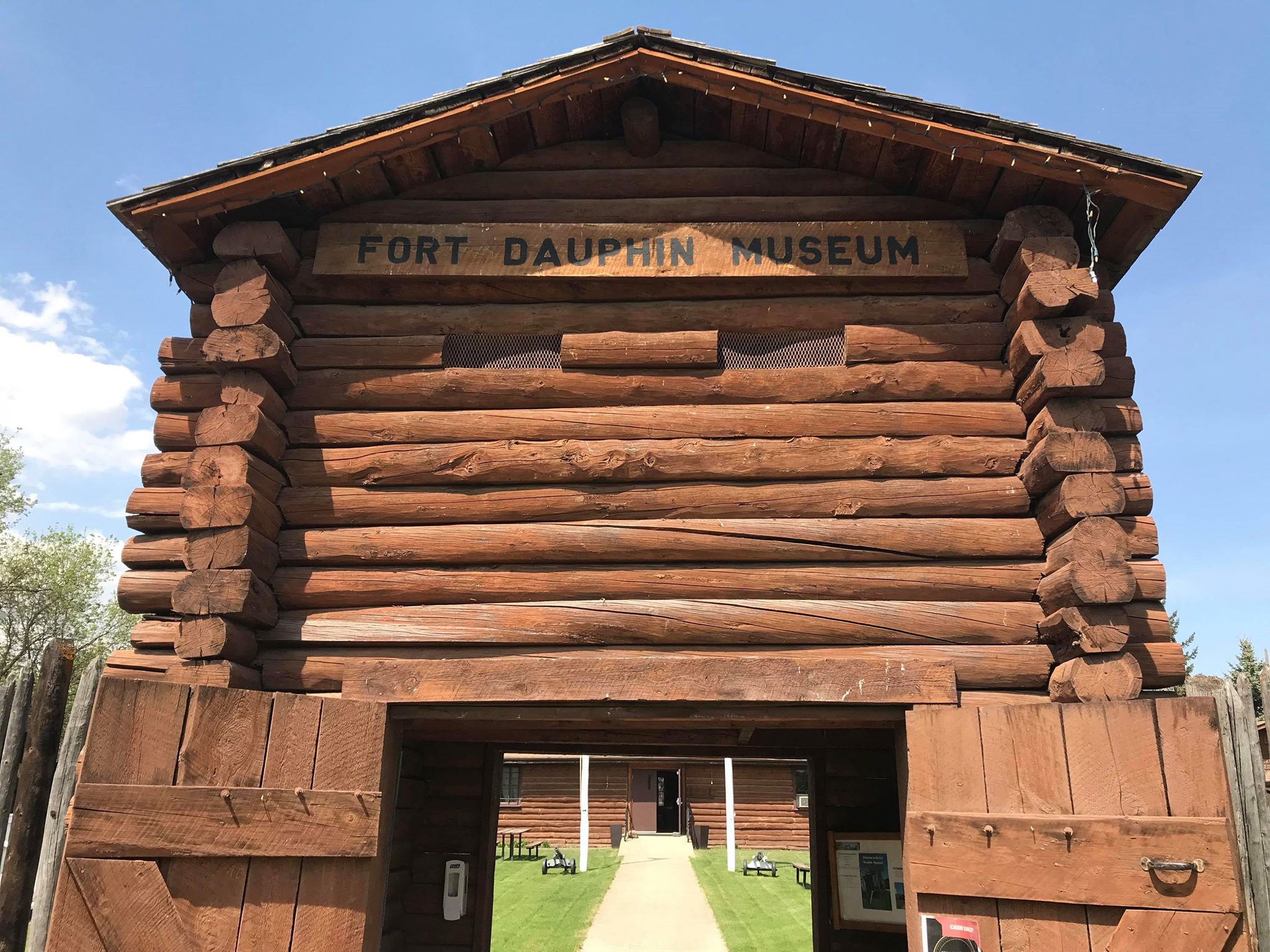 The Fort Dauphin Museum is celebrating Manitoba's birthday tomorrow.
Manager of the museum, Theresa Deyholos, says the main parts of the celebration will go on from 1:30 to 3.
The museum will have cake, coffee, and tea to celebrate the 149th birthday.
They celebrate the event because it's a piece of history of Manitoba. Manitoba joined the Canadian Federation in 1870.
Admission will be free, they'll be open from 1-5 in the afternoon.
Details

Contributed by

Isaac Wihak
The Dauphin Public Library will be hosting a seminar about mental health as part of Mental Health Awareness Week.
The PowerPoint presentation is aimed at curbing stigmas surrounding people with mental health issues as well as teaching them how to cope with them.
The seminar is open to everyone and is free admission. It starts at 630 and is poised to run for an hour.
Details

Contributed by

Josh Sigurdson
Earl Moar has pleaded guilty to Manslaughter. He entered the guilty plea earlier this week in Dauphin's Court of Queen's Bench and he'll be sentenced on September 26.
He was originally charged with Aggravated Assault, Assault, and Arson with Disregard for Human Life when a 40-year-old female was found inside a residence that was burned to the ground.
Details

Contributed by

Darnell Duff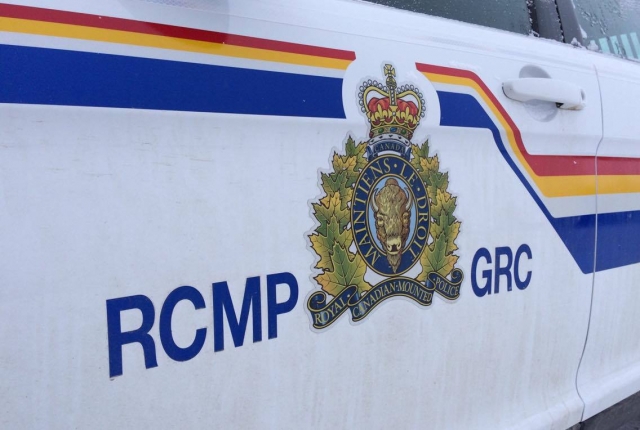 The RCMP have charged 39-year-old David Christopher Genaille with Second Degree Murder in relation to the homicide that occurred in Gilbert Plains on Saturday.
He remains in custody and is scheduled to appear in Dauphin Provincial Court on May 28, 2019
The 25-year-old female who was also arrested during the course of this investigation has been released without charge.
RCMP continue to investigate.
Details

Contributed by

Josh Sigurdson
It's Mental Health Week and you're not alone even if you think you are. The Parkland is here for you and they want to help.
"Absolutely, it's estimated that as many as one in five adults in Canada have been diagnosed with a mental health issue," said Marie Kent, Manager for the Community Health of the North. "There are mental health supports in the Parkland and that includes seeing a psychiatrist, a psychologist or a community mental health worker."
"We know that mental health and physical wellness are linked and we have ensured that all residents in our area have access to primary healthcare support like a family physician or a nurse practitioner," she added. "It's an important aspect of care for everyone in the Parkland."
Even if you're struggling and its 1:00 a.m., there is always help that's available. Prairie Mountain Health offers a "Mental Health Crisis and Non-Crisis line" that is available 24/7. The number is 1-866-332-3030.
"It's very important to reach out for help when you need it," added Kent. "We know some people are afraid to admit they have a mental illness and they don't want to seek out for help. We pride ourselves on having a culture that people are comfortable with."
There are some signs that can indicate you suffer from a mental illness. If you are struggling to do tasks in your daily life that you were able to do before, that could be a sign of mental illness. If that's the case, it's recommended to talk with your physician.
If you are struggling, Marie also wants to share a few things that could brighten up your day.
"Have hope. Recovery is not only possible, but it's expected," added Kent. "Things happen in our life, there will be bad times and good times."
One thing that has been proven is your mental health tends to improve over time.
"If you're having a hard time, you're not alone."
Details

Contributed by

Darnell Duff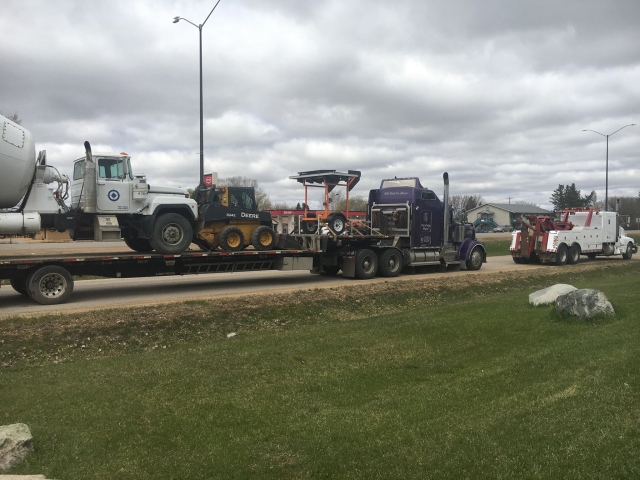 Update: Shortly before 12:30 the semi truck was towed out of the ditch.
No apparent damage has been done to the semi and trailer.
The trailer left quite a mark in the ditch.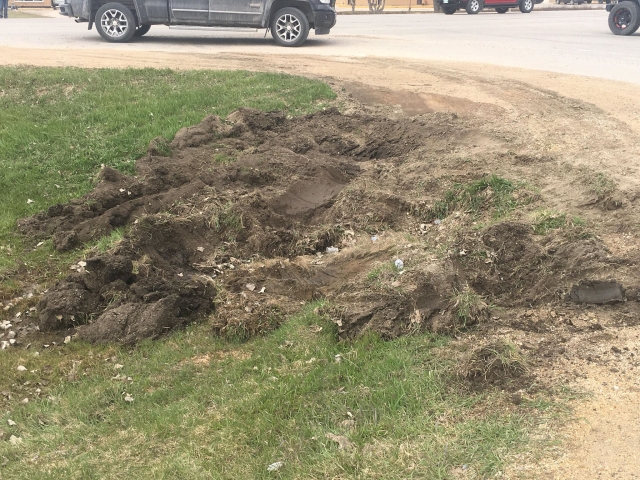 ---
Just before 10 this morning a semi and trailer ended up in the ditch, blocking a service road.
The semi and trailer are blocking the service road by the Dauphin Marketplace Mall in front of Boston Pizza.
We'll keep you updated as more information becomes available.
Details

Contributed by

Isaac Wihak
The Portage La Prairie RCMP responded to a shooting late Monday night.


At around 11:30, Police were told a man had been shot with a pellet gun at his Portage home.


Upon visiting the hospital, Police were told the man had actually been shot with a real gun.


The initial investigation found that three males, two of them carrying guns, and one woman all dressed in black broke into the home and threatened the victim. Then proceeded to shoot the man and get away on foot. Police believe the victim was targeted.


The 20-year-old male victim remains in hospital in stable condition.


Anyone with information is asked to contact the Portage RCMP at 204-857-4445 or leave a tip anonymously with Crime Stoppers at 1-800-222-8477 or www.manitobacrimestoppers.com
Details

Contributed by

Josh Sigurdson
A 4th-grade student at Whitmore School was awarded 1st prize provincially in a Canadian Legion literary contest.


Austin Luke wrote a poem centred on Remembrance Day and submitted it to the Canadian Legion last fall. Austin's poem beat out all other 4th and 5th grade students in Manitoba and Northwestern Ontario. As part of her award, Austin received $50.


Now, Austin's poem will be sent to Ottawa to compete against the other regional winners to declare a national winner.


The national winner will be invited to celebrate Remembrance Day this year in Ottawa as well as $250.00
Details

Contributed by

Josh Sigurdson
Allen Dowhan spoke about the State of the City at today's Dauphin Chamber Luncheon.
The city continues to maintain sustainable spending.
Dauphin mayor, Allen Dowhan attributes that to the number of grants they apply for, both provincially and federally.
He also gave some praise to the labour force and staff at city hall.
Dowhan reminded everyone about the ways they are improving the emergency services such as the upgraded fire truck that will be arriving in October.
They are also adding a new member to the Dauphin RCMP to focus on drug intelligence and trafficking, they are adding this member from a successful piolet project that took place this past year.
Dauphinites can look forward to the construction of the hotel and restaurant in the south end and the service road being finished up.
The city is going to keep going with green initiatives such as solar panel installations on city shops, a house that will rely almost fully on solar electricity, and the Vermillion Growers' Greenhouse project.
More bike trails are being added to the Co-op Community Family Trails near the Selo site.
Dowhan emphasizes working in the community together and together as a region.
Details

Contributed by

Isaac Wihak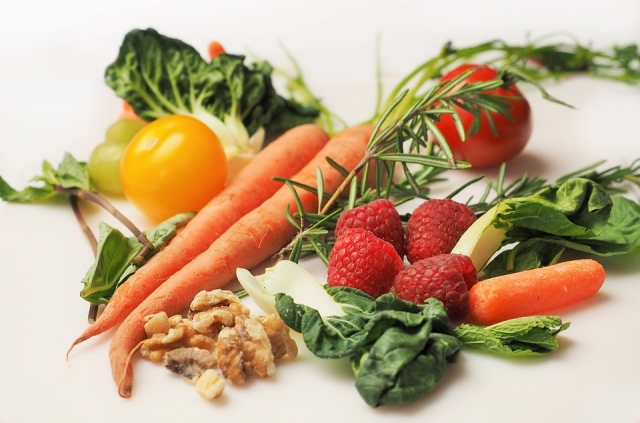 The Dauphin and District Food Bank have helped so many people in Dauphin and all around the Parkland when they're in need, and now you can help them.
They are looking for the following items:
Canned Soup
Pork & Beans
Canned Meat
Pasta & Sauce
Soda Crackers
Kraft Dinner
You can drop off any of these items at the Food Bank which is inside Parkland Crossing and every single donation can make a big difference in someone's life.
"It's always very important to us. We also get monetary donations, so we take that money and go out and buy food to give out," said Robin Gambler, Chair of the Food Bank. "We have very large intakes so even when our shelves are full, they empty quite quickly."
The next intake will be on May 9 and they will give three days of food to the people who qualify for the support.
You are required to bring your health card to each intake and you are eligible as long as there is no Food Bank in your community. The intake will begin at 5:00 p.m. with the doors opening at 4:30.
Details

Contributed by

Darnell Duff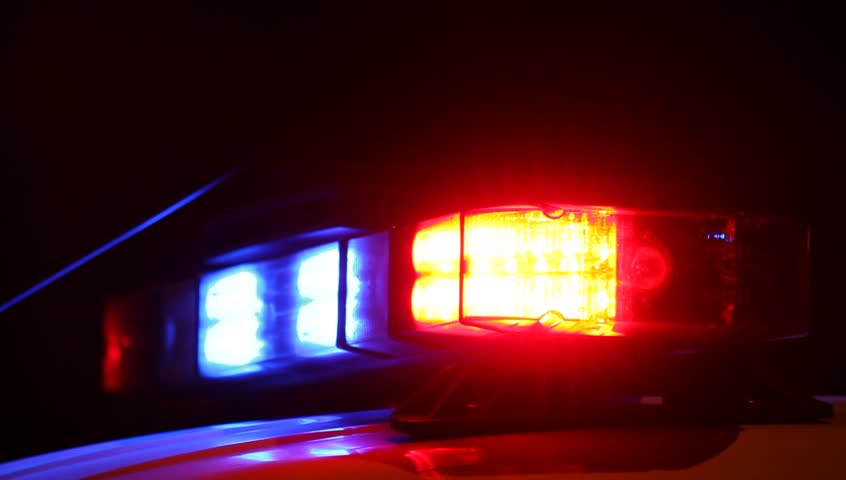 Earl Oxford School in Brandon has lifted a lockdown that was initiated this morning.
At around 9:30 the Brandon Police Service arrived at the school after a woman who was unknown to the staff was inside the school. The woman said she was being chased and threatened by someone with a weapon.
When police arrived the woman had been contained in the office and after the school was cleared, no threat was found.
It was determined that the woman was suffering from mental health issues, which was confirmed by her family and police do not believe anyone was chasing her.
She was removed from the school to receive medical assistance.
Details

Contributed by

Darnell Duff