Local News
Get a head start on your camping plans this upcoming Monday.
Campground reservations are opening in Riding Mountain National Park.
Richard Dupuis says RMNP should be chosen over other campground sites because the park is a special place where you can enjoy nature at its best.
Reservations are available this early in the year because people like to plan their summers ahead of time.
Dupuis encourages all visitors to plan and reserve a campground ahead of time for the best experience.
Details

Contributed by

Isaac Wihak
MacKenzie Middle School has experienced a flood due to a ruptured heating line.
The heating line ruptured early in the morning on Christmas Eve.
A lot of hot water spewed out of the rupture and did quite a lot of damage in that second-floor classroom. The water made its way down into two classrooms on the main level.
One class was affected very minimally and is in use already, another will hopefully be ready next week and the second-floor classroom will be ready in 1 or 2 weeks. One class has had to temporarily move to a spare classroom while another class is currently in the library.
There is no damage estimate at this time.
Details

Contributed by

Isaac Wihak
You can now access the Dauphin walk-in clinic on Sundays!
Clinic Manager Benjamin, explains why they decided to operate the clinic seven days a week.
"We work closely with the hospital, and we notice an increase in the number of patients treated at the emergency at the hospital, and we thought it would be a good service for the community to have the walk-in an extra day."
The clinic is open from 12 to 2 in the afternoon.
"We only started advertising last week, and in the period of Sunday we already had over 20 coming to the clinic, without really knowing. So we really think that it's going to relieve the ER and be able to treat patients that are non-emergent at the walk-in."
Opening on Sundays has been in the works for a few months and it did take some time to organize the 30 doctors, but now everything is up and running.
Details

Contributed by

Benjamin Schwab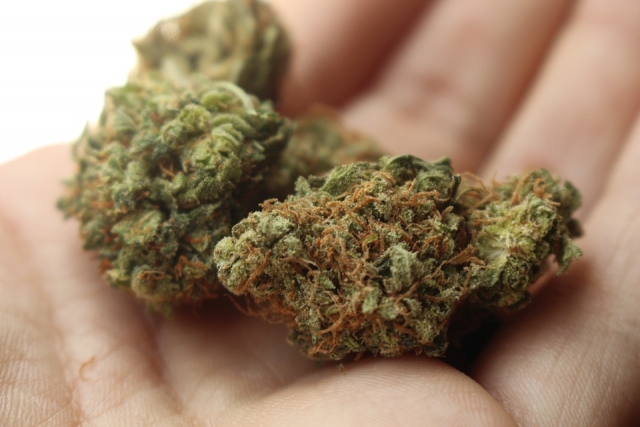 The average price for a gram of legal recreational marijuana costs almost twice as much as the same amount from an illegal supplier.
Statistics Canada says between October 17th, legalization day, and December 31st, a gram of pot purchased through legal channels sold for nine-dollars and 70 cents on average, while black market cannabis sold for about six-dollars and 51 cents.
The agency also notes the average amount of non-medical cannabis purchased from an illegal supplier was more than double the quantity bought from government-run stores or websites, averaging at about 17.2 grams from illegal suppliers, compared with 8.3 grams from legal outlets.
Those who responded to StatsCannabis said they purchased an average of 4.7 grams when buying at a retail outlet and an average of 9.1 grams when purchasing via mail delivery.
For the Stats Canada report, click here.
Details

Contributed by

Benjamin Schwab
Learn to swing dance before you head out to the Big Band Dance Night later this month.
A free dance class is taking place this Friday at the Watson Art Centre running from 7 to 9 in the evening.
Taylor Schmidt says this class can help you get ready to dance to the music performed by groups like the Dauphin Community Jazz Band.
"We're going to use some of the music that some of the bands are going to be playing so that when you're at the dance, you might hear that song come on and be like 'hey that was the one!' We kind of wanted to get people a couple weeks to practice. If a couple comes out and they're working together, and maybe they know the names of the tunes, we can offer that too, they can just put on YouTube and do a little bit of practicing before they come out."
All you need to get into the class at the Watson Art Centre, on Friday, is a ticket to the Big Band Dance Night.
This year the dance has music performed by the Dauphin Community Jazz Band, the Brandon Community Jazz Band, and Grace and the Wielers.
Details

Contributed by

Benjamin Schwab
High-quality bike trails for the 2020 Manitoba Summer Games are mostly completed.
Currently, all the bush has been cleared for the trails, as well as an extra 2km of trails to have the possibility of hosting provincial and national events.
Sustainable Trails is a company that is well known for creating competitive trails in Canada.
As soon as the frost is out of the ground, that company will be finalizing the trails by building the berms and rollers and everything else needed for the trails.
The competitive trails are built to the east of the Dauphin Countryfest amphitheatre, between the upper and lower campground.
Clayton Swanton is really excited about the Co-op Central Trailhead facility. It's the central hub.
There will be 3.5 km of family trails that start there as well. Overall, 6 km of trails have been cleared.
Details

Contributed by

Isaac Wihak
Reynold Roulette has been located.
Original Story below:
Manitoba First Nations Police Service is asking for the public's help in locating a 26-year-old man from Sandy Bay First Nation.
Reynold Roulette was last seen in the community on January 5th, and his last social media contact was on the 6th.
He might be in the McCreary area, but this information hasn't been confirmed.
Roulette is described as First Nations, 5 feet 6 inches, 165 lbs, slender build, with short dark hair. He was last seen wearing a black winter jacket with black and green plaid sleeves, blue jeans, and black runners.
Police are concerned for his well-being and are asking anyone with information to contact the Sandy Bay Detachment at 204-843-7700.
Details

Contributed by

Benjamin Schwab
About 80 people attended this afternoon's Lunch Series event hosted by the Dauphin and District Chamber of Commerce.
"This one was a nice surprise because it's such a close one to the holidays that it's tough to kind of get the word out there. So it was a nice surprise to see such an interest in this one. And with the presentations, it's no doubt that a lot of people wanted to come in and check it out."
Stephen Chycota says all three presentations today were well received. The crowd heard about the Dauphin Neighbourhood Renewal's Unity Project, Dauphin's pilot Business Incubator project, and the newly developed mountain bike trails.
The next Breakfast Series takes place on Thursday the17th at the Super 8. Chycota hopes everyone can come out to that presentation. Tickets are available at the chamber office or at the chamber website.
Details

Contributed by

Benjamin Schwab
The Brandon Police Service is requesting the public's assistance in locating a missing youth.
Josh Beaulieu is 13 years of age and has been missing since December 24th, 2018.
Josh is described as Aboriginal, 5'6", 115 lbs, slim build, fair complexion, with straight short brown hair, and brown eyes.
His current whereabouts is unknown at this time.
They are asking anyone with information about Josh's current whereabouts to call the Brandon Police Service at 204-729-2345.
Details

Contributed by

Isaac Wihak
Jaskirat Singh Sidhu was in court for a short amount of time this morning in Melfort, Saskatchewan.
The driver of a transport truck involved in the deadly Humboldt Broncos bus crash simply told the judge, "I plead guilty, your honour."
Sidhu pleaded guilty to all 29 charges filed against him, 16 counts of dangerous driving causing death and 13 counts of dangerous driving causing bodily harm.
Sixteen people lost their lives and 13 were injured when Sidhu's semi-unit, loaded with peat moss, collided with the Humboldt Broncos team bus in rural Saskatchewan last April.
Sentencing is scheduled to begin Jan. 28 in Melfort and will likely take three to five days to complete, due to the number of victim impact statements expected to be entered.
Details

Contributed by

Isaac Wihak
Education is one of the reviews the provincial government is undertaking this year.
Minister of Agriculture Ralph Eichler says there is only one taxpayer, so they need to make sure there is a balanced approach to their plan.
"We know in regards to the Education review that that's a must. We're the only province left in Canada that still has taxes on property. So we know that that has to be focused and making sure that we get it right. So that's going to take us some time. A review of that nature will be very in depth."
Eichler doesn't have a projection to what that looks like, as everything is based on the consultations that are taking place across the province.
Details

Contributed by

Benjamin Schwab