Local News
The Mountain View School Division approved their budget for the 2019-20 year.
It happened last night at the board's regular council meeting.
The mill rate is set at 15.63, that's up from 15.34 last year.
The division says the impact on a home assessed at 150 thousand dollars would see an increase of $19.03.
The budget will increase by 0.84 per cent to $43,364,760. The Special Levy approved for 2019 is $16,992,673, an increase of $455,091.
Secretary-Treasurer Bart Michaleski says it was a difficult budget process with little room for increased costs. He also says the desired goal is to channel resources to support initiatives identified in the Davison Plan. The plan focuses on literacy, numeracy, career education, mental health and safe and caring schools.
Details

Contributed by

Benjamin Schwab
In the near future; it will be illegal in Manitoba to carry 30 grams of non-medical cannabis in a public place.
Proposed amendments to the Liquor, Gaming and Cannabis Control Act were announced by the province yesterday. The changes will also make it an offence to possess cannabis that isn't packaged and labelled according to federal requirements.
Police will also have the ability to give out a ticket for possession of over 30 grams of cannabis, instead of going through the process of charging an individual criminally.
For more information on the current cannabis laws in Manitoba, click here.
Details

Contributed by

Alec Woolston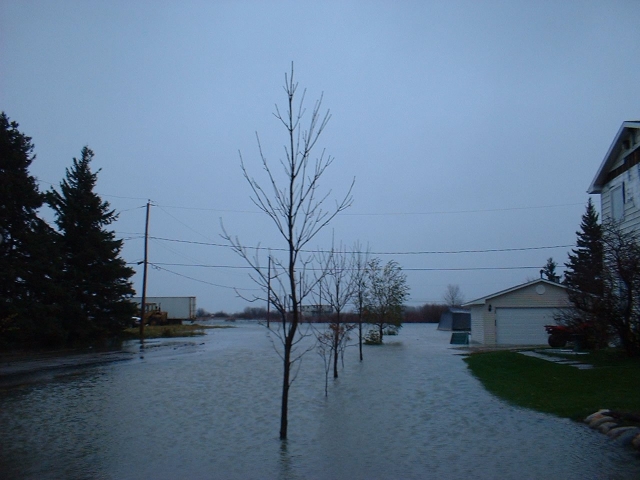 The Mossey River Municipality is monitoring the potential for spring flooding.
Kevin Drewniak says there's a lot of snow on the lake at the moment.
But they're also better prepared following the last eight years they've dealt with flooding.
Drewniak says there shouldn't be much flooding in Winnipegosis since the completion of the dyke.
There might be some higher levels on the lake, but the dyke should protect the town.
Details

Contributed by

Benjamin Schwab
Starting this spring; a lot of economic development is coming to Main Street South in Dauphin.
Highway 10 Developments Ltd. has developed 22 acres of land for commercial use between Reit-Syd and the Dauphin Vet Clinic.
"We're very excited for it, and it indicates that Dauphin is moving forward and encourages entrepreneurs to invest in our community," said Mayor Dowhan after the city council meeting last night.
Phase one of the project will see a subdivision of three smaller lots with the remaining land to be subdivided in the future. The first three will be developed this year for commercial use.
Mayor Dowhan is very excited to add that a restaurant and a Best Western Hotel are being built on the site.
"There is quite a bit of interest. So we'll just wait and see," said Dowhan.
Now that a confidentiality agreement has been lifted, the city's Economic Development manager can discuss the availability of the remaining land to incoming and existing business as possible locations.
Details

Contributed by

Benjamin Schwab
The Dauphin Friendship Centre hosted the Manitoba Association of Friendship Centres quarterly meeting this past weekend.
David Grey, the Provincial President, says these meetings try to advance the situation for friendship centres.
This is an opportunity for each centre to bring what they do specifically and share their successes.
"Every centre has unique programming and that's based on the funding that's available, the need that's available in those communities and it's based on the ability of those centres to be able to deliver those. Because all of us have a limited budget. And so centres have to choose what those things are priorities, and Dauphin obviously has done a good job of choosing priorities for its centre, its population."
Grey gave the example of Dauphin having the lunch program and the way our centre presents educational programs.
"We have had a consistent structure of quarterly meetings. That is, all of the centres in Manitoba get together every three months, meet and discuss those issues and try to advance the situation for friendship centres whose goals university are to improve the conditions for the urban indigenous community."
Federal and provincial funding was a topic for Friendship Centres across the province.
"A new model for the delivery of funding, because the Manitoba Association of Friendship Centres, receives funding from the provincial government and from the federal government and then distribute it. We're going to be talking about a new model for the allocation of those recourses and a new model for the assessment of how they're expended. So that we become much more attuned to measuring the advances that are being made and the deliverables that are being achieved by each centre."
There are 10 friendship centres in the province.
Details

Contributed by

Benjamin Schwab
A 34-year-old male is in critical condition after a snowmobile collision south of Brandon.
On Saturday RCMP responded to the accident in a field east of Highway 340 in the RM of Oakland-Wawanesa.
The 34-year-old was driving on a trail when he was rear-ended by another snowmobile driven by a 46-year-old male from Pleasant Valley.
The 46-year-old male was taken to hospital with minor injuries.
Alcohol is believed to be a factor in the collision.
Police are continuing to investigate.
Details

Contributed by

Benjamin Schwab
It's Canadian Agricultural Safety Week.
This year's theme is "Safe & Strong Farms".
Manitoba Farm Safety Program says a healthy farmer is a safe farmer and a safe farmer is a strong farmer.
Canadian Ag Safety Week happens every March and is intended to educate and inspire farmers and farm families through resources and safety advice articles.
The AgSafe Ribbon Campaign is a way to declare your support and raise awareness about farm safety by wearing a burlap ribbon. Farmers are encouraged to phone Renée Simcoe at (204) 924-6018 to obtain your AgSafe Ribbons.
The FSP is also holding a free morning seminar Monday April 8th at the Portage Ex Building from 9am to noon focused on stress management, mental health and work-life balance for farmers. Pre-registration is required. Visit www.manitobafarmsafety.ca/training-events to register.
Details

Contributed by

Benjamin Schwab
The Mountain View School Division is having a problem with their school buses.
Bart Michaleski says the problem is with some of the engines being worn out.
The problem occurred with the company's engine technology, to deal with emissions, the engine recirculated the exhaust back through the engine to clean the emissions. In turn, it actually wore out the engines, causing them to fail.
After 2014, the company abandoned that technology.
Michaleski says the buses only have a 10-year warranty and they hope the buses will last 17 years.
The seven buses from 2012-14 are the ones in question.
Some of those buses have had their engines replaced up to 3 times now.
They will be dealing with this problem for at least the next 6 years.
Once the warranty for the engines is up, it would cost between 35000-40000 dollars.
It doesn't make sense to pay that cost once the warranty is up so they'd likely just look into getting new buses.
Details

Contributed by

Isaac Wihak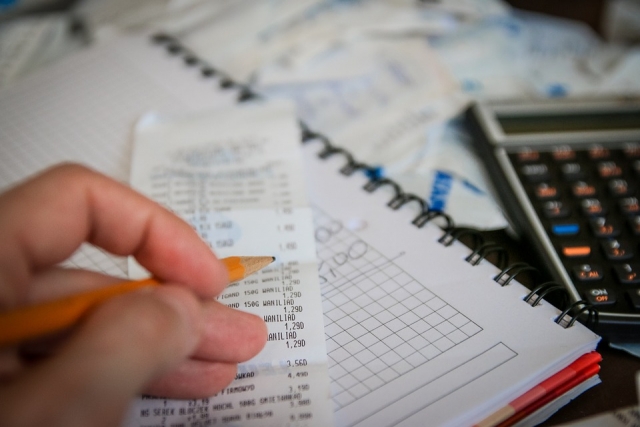 Prairie Mountain Health wants to help people get their taxes done.
Low-income earners across the Parkland are encouraged to use the free Community Volunteer Income Tax Program.
Brett Turner, with PMH, says better income can improve your health.
"Because they get access to benefits that they may not get access to if they don't file their tax return. We see people who have gone several years without filing their taxes and end up getting a substantial refund because they file their taxes and also get access to those other programs."
Last year the average return to an individual client was around $3,441.
"It's important for people to do their income taxes to get access to various different kinds of benefit programs. They don't do their taxes; they don't get access to those programs. Lots of them are based on your income. So, things like the GST credit, child tax benefit, provincial programs like rent assist, they are all based on you filing your income taxes."
This CVITP is approved by Canada Revenue Agency and coordinated by Prairie Mountain Health. The volunteers who file your income tax and benefit return are Canada Revenue Agency trained.
There are locations all over the Parkland that people can drop off their tax forms and get everything sorted out.
In Dauphin, the North West Metis Council and the Dauphin Friendship Centre offer services year round.
Some other locations that offer drop off services include: Elbert Chartrand Friendship Centre in Swan River, Neepawa Public Library, Roblin Hospital, L.E.A.R.N. Inc. in Roblin, Rossburn Health Centre, Community Futures Parkland in Grandview, Rossburn Health Centre, Russell Community Health Services, Municipality of McCreary Office, and the Ste. Rose Primary Health Care Centre.
You can get your income tax done free through this program if you fall under one of the categories below:
• 1 person with income under $35,000
• 2 persons with income under $45,000
• 3 persons with income under $47,500
Details

Contributed by

Benjamin Schwab
The Start of Daylight Savings Time was yesterday.
Cliff Graydon, MLA for the Emerson constituency, is trying to end DST in Manitoba.
He's taken this stance because people came to him and told him about a lot of negatives that come with it.
After extensive research, he's working hard to get rid of DST.
According to Graydon, DST negatively affects the healthcare system, due to it messing up your sleep routine. Pills might not get taken when they need to as well.
He adds that MPI accidents spike, in 2014 there was a spike of 20% in the week following the switch.
Graydon says the education system gets a little messed up in the weeks following the time switch also because of sleep routine and that causes the learning to fall back a bit.
According to a poll on our Facebook page, 72% of the 354 voters think Manitoba should get rid of DST.
Graydon has a website called www.stoptheswitch.com. You can tell him your thoughts on the issue. The website will also let your local MLA know what your thoughts are.
Details

Contributed by

Isaac Wihak
Swan River RCMP executed three search warrants in the community of Mafeking and one in Swan River as part of Project Disentangle, resulting in cocaine, illegal cannabis, Canadian currency and drug paraphernalia being seized.
Project Disentangle ran from November 9, 2018, until February 15, 2019, and involved numerous officers from Swan River and neighbouring detachments, and RCMP Police Dog Services.
The project focused on the drug trade in the Swan Valley area.
RCMP arrested and charged the following individuals:
33-year-old, Jennifer Chartrand of Swan River is charged with Possession for the Purpose of Trafficking Cocaine x 2
24-year-old, Steven Gott of Shoal River First Nation is charged with Possession for the Purpose of Trafficking Cocaine x 3
29-year-old, Travis Howdle of Swan River is charged with Possession for the Purpose of Trafficking Cocaine x 5 and Possession of Property Obtained by Crime.
25-year-old, Howard Leask of Swan River is charged with Possession for the Purpose of Trafficking Cocaine x 2.
26-year-old, Chelsea Taylor of Swan River is charged with Possession for the Purpose of Trafficking Cocaine.
20-year-old, Brenna Woiken-Thompson of Swan River is charged with Possession for the Purpose of Trafficking Cocaine x 2, Possession of Property Obtained by Crime.
27-year-old, Courtney Young of Swan River is charged with Possession for the Purpose of Trafficking Cocaine x 5.
26-year-old, Devon Howdle of Swan River is charged with Possession for the Purpose of Trafficking Cocaine and Possession of Property Obtained by Crime.
34-year-old, Allan Cote of Mafeking is charged with Possession for the Purpose of Trafficking, Possession of Property Obtained by Crime, Unauthorized Possession of a Firearm, Possessing Cannabis for the Purpose of Selling (under the Cannabis Act) and Firearms offences.
Details

Contributed by

Isaac Wihak