Local News
Terry Lucier was born in Roblin and since that he's been around the province. Now, he's back in the Parkland.
Terry's the new Staff Sergeant Area Commander for the Dauphin/Parkland Detachment area. His first day was earlier this month.
"I'm really glad to be here. I'm enjoying it so far, I find the community really refreshing," said Lucier. "It's got a little bit of a bigger town feeling with a lot of small-town attitudes. The people are really friendly, I'm happy."
Most recently, Lucier was in Winnipeg where he worked in Criminal Intelligence with the RCMP. Prior to that, he made stops in Oxford House and Sprague just to name a couple. Terry has spent his entire life in the "D" division.
With a great staff in place, Lucier wants to keep moving in the right direction.
"My goal here is to continue building good relationships between our detachment and the communities we serve," continued Lucier. "Another goal is to make sure my members are always engaged and happy as well."
When Terry isn't working, he enjoys doing a plethora of things.
"I'm an avid hunter, I definitely hunt as often as I can," Lucier added. "I also like to ride my motorcycle, I really enjoy that. Also spending time with my family, family time is extremely important to me.
Terry is also looking forward to going around the community and seeing all the beauty it has to offer.
Details

Contributed by

Alec Woolston
RCMP arrest male on multiple charges.
On June 24th around 2:00 pm, Russell RCMP received a report of an assault and robbery.
A 56-year-old male told Police that a 39-year-old male had assaulted him, threatened him, and stole some of his belongings.
While officers were on the scene, the suspect began hitting the windows of the police vehicle trying to break them. Upon attempting to arrest the suspect, he became combative. Police then tasered him so they could arrest him.
While the suspect was in custody, he damaged the cell block area which resulted in additional charges.
Michael Man, of Brandon, has been charged with multiple offences including Robbery, Assaulting a Police Officer, Uttering Threats, Possession of a Weapon for Dangerous Purpose and Mischief. He has been remanded into custody.
RCMP continue to investigate.
Details

Contributed by

Josh Sigurdson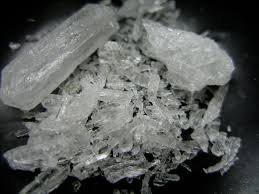 Despite calling for more help, the task force conducting the report on meth in Manitoba isn't recommending safe consumption sites.
The group, which was set up by the federal and provincial governments, as well as the City of Winnipeg, is recommending an increase in detox and treatment programs along with 24-hour safe spaces to get people off the streets.
Manitoba's Opposition is calling for safe consumption sites, but Health Minister Cameron Friesen disagrees, saying they don't work for meth users.
Details

Contributed by

Isaac Wihak
The collaborative learning team at MacKenzie Middle School applied for a grant for a study that focuses on "response to intervention."
Blaine Johnson is the team leader for the project and he says they're receiving $4136.85 from the grant.
Johnson is very happy for the grant to be accepted and it will allow them to explore their RTI program.
They want to change their delivery on their response to intervention.
Johnson is hoping for a better understanding of RTI and the RTI process, for more staff to know what the RTI process is all about, and 2-3 years down the road, he'd like to have a much stronger RTI program in place.
The collaborative learning team is made up of teachers from every grade level. Chelsea Hockridge, Orrin McIntyre, Kevin Monaghan, Katrina Mitchell, Kelly Kuzyk, and Sharon Paziuk make up the rest of the team.
Details

Contributed by

Isaac Wihak
The Canada Day long weekend means the start of the annual Dauphin Ag Society Fair.
This year's fair will see favourite attractions return like the demo derby, home living show, light horse and draft horse shows.
New to the fair this year is shows like Canines in the Clouds, The Cutest Show On Earth and the Magic Bean Agriculture Show.
Everything starts Friday with the gates opening at 9 am and the midway starting up at noon.
The parade takes place at 10 am Saturday and the highly anticipated demo derby goes down Sunday night at 6 pm.
For a full list of events and a weekend schedule, take a look at the Dauphin Ag Society Fair website.
Details

Contributed by

Josh Sigurdson
The Dauphin Agricultural Society held its Sponsorship Appreciation Luncheon Thursday.
A record number of people attended the luncheon recognizing all the Ag Society Fair sponsors.
Vice President Tere Stykalo hosted the formal part of the lunch where several door prizes were given away as well as some prestigious awards.
Doris Fletcher was recognized for her 50 years of service to the Dauphin Ag Society.
Patti Eilers and Darren Damsgaard received the Lifetime Membership Award. Eilers and Damsgaard have been part of the Ag Society for 20 years.
The ceremony also saw Julie Butterfield receive the Dauphin Ag Society Sponsorship, which she will use towards her studies at Brandon University in the fall.
Another award the Ag Society gave way saw Don Dewar winning the Ron Brook Memorial Award at Farm Outlook in March
The Dauphin Ag Society Fair starts Friday with the gates opening up at 9 am and the midway starting up at noon. Make sure you catch the parade at 10 am on Saturday and the fan favourite Demo Derby taking place Sunday night at 6 pm. For a full schedule of events, check out the Dauphin Ag Society Fair website
Details

Contributed by

Josh Sigurdson
Minnedosa RCMP officers responded to a report of a motorcycle collision on Highway 5 near Kelwood on June 22.
It's been determined a 58-year-old Winnipeg man was travelling north on Highway 5 when the motorcycle left the roadway and ended up in the ditch.
The lone operator was wearing a helmet and was thrown from the motorcycle and suffered life-threatening injuries.
The man succumbed to his injuries in a Winnipeg Hospital on June 24th.
Details

Contributed by

Isaac Wihak
With the Canada Day Long Weekend nearly upon us, the RCMP is making sure Manitobans stay safe.
Nine Manitobans have lost their lives in motor vehicle collisions in the last seven days.
"We want everyone to make sure that they're being extra cautious this weekend, far too many families have been affected by a tragedy," said Sgt. Paul Manaigre, Media Relations Officer.
The RCMP has released a to-do list when hitting the road.
· Drive sober.
· Wear a seatbelt.
· Slow down and drive to conditions.
· Be cautious and always be aware of your surroundings.
· Pay attention to the road at all times.
· Keep a safe distance between your vehicle and the vehicle ahead of you.
· Put your cellphone away.
"We want people to think of these things when they're driving," added Manaigre.
Another thing to keep in mind is the increased RCMP presence near Countryfest.
"It's all for highway safety, that's our main priority," concluded Manaigre. "We don't want any more tragedies."
Details

Contributed by

Darnell Duff
The party is officially on at Dauphin's Countryfest.
The gates opened up yesterday at 2:00 p.m. and vehicles were lined up well onto the highway.
"It's starting to look like a mid-sized city here, with 2,400 attendants arriving on the first day! Miles of campers that were waiting in line before the gates opened streamed through in record time thanks to our newly introduced RFID process," said Rob Waloschuk, General Manager. "We're seeing a lot of familiar faces back on-site and new ones as well."
Don't forget about tonight's 730 CKDM Kick-Off Party that takes place on the hilltop. Performers tonight include the Nitty Gritty Dirt Band, Meghan Patrick, and Streetheart.
Limited day and weekend passes are still available at Dauphin's Countryfest. For tonight's party, it's just $30. Tomorrow, Saturday and Sunday day passes are $99 each. You can also head down to the gate or call 1-800-361-3700.
Details

Contributed by

Darnell Duff
Gympsumville RCMP are investigating a fatal single vehicle collision in the RM of Grahamdale.
The 62-year-old female driver from Winnipeg was travelling with three passengers, a 51-year-old male from Fairford, a 49-year-old female from Winnipeg and a 37-year-old male from Winnipeg.
The group was travelling from Dauphin River to Fairford when it left the road and crashed into some trees.
The driver was pronounced dead at the scene.
The 37-year-old passenger was taken to the hospital with non-life threatening injuries.
The other two passengers refused medical treatment at the scene.
RCMP continue to investigate.
Details

Contributed by

Josh Sigurdson
Donna Davidson announced at Monday's school board meeting, the Mountain View School Division Central Workplace Safety and Health Committee won an award.
The committee is being awarded for their work in creating a safe work environment for MVSD.
The committee is instrumental for the policies and procedures that surround safe work, they develop the elements, monitor any safety reports from the schools and make sure any situations have been taken care of.
The Workers Compensation Board of Manitoba will create a video of the committee's work and leave it as a gift for the committee and school division.
The awards ceremony is at the annual Workers Compensation Board of Manitoba safety gala on September 25th.
Details

Contributed by

Isaac Wihak