Local News
After 2 years of talking, Gilbert Plains Pharmacy will be on the move, to Paziuk's Family Foods.
Pierce Cairns, owner and pharmacist at Gilbert Plains Pharmacy, says the conversations started in early 2018.
"That's about the time when the nursing homes all throughout Manitoba, the government decided to centralize the provision of pharmacy services. Up until then, we had the contract with Gilbert Plains personal care home. So this got me thinking, between that and then we had a couple of staff retirements, it was getting to be an unstable environment. So I thought, why don't we start talking around and see if we can join forces with someone, maybe split some of that overhead and staffing considerations. Ryan had been kind of thinking the same way, he was actually looking at expanding, saying it was like he was bursting at the seams from time to time. So we started talking to try and figure out how to make that happen. By the end of last year, we came to a tentative agreement, so hopefully, that will work well going forward here."
Some changes, Cairns says to expect are expanding the hours to include Monday, liquor would be available 6 days a week, some changes to the loyalty and perks program will likely happen, and the expansion will add a lot of room that will allow for more product.
Cairns says that Ryan, owner of Paziuk's Family Foods, keeps getting asked how everything will fit.
"He does have about two-thirds of that front space isn't being used, or it's an old building, or there isn't even building there. So, I think it's just getting everyone to understand that it's going to be a major expansion as well. So the pharmacy will be taking up a very small part of that new space. There'll be additional floor space for new products, probably another till lane, more liquor offerings, more single-serve beer, all sorts of things that he doesn't have space for right now."
The expansion of Paziuk's Family Foods is expected to begin in the spring, and Gilbert Plains Pharmacy is planning on being up and running in the new location, October 2020.
Details

Contributed by

Isaac Wihak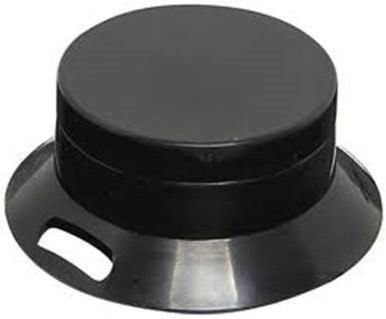 Health Canada is urging Manitobans to test their home for radon this winter.
Radon is the leading cause of lung cancer in non-smokers and the second cause overall behind tobacco. Radon kills around 100 Manitobans every year.
Manitoba is prone to radon. An estimated 19 percent of homes in the province exceeds the Guideline level.
Sandy Hutchison, a Regional Radiation Specialist with Health Canada, says that it is rather easy to test your home for radon.
"All it involves is picking the right location in your home to measure the air that you're breathing on a regular basis, leave out a detector for, preferably, a 3 month period, and then send it back to the laboratory," said Hutchison. "They will give you a result compared to our guideline."
Hutchison says it's especially important to test in Dauphin because, during a recent survey conducted by Health Canada, 23 out of 32 Dauphin homes tested had radon levels above the Guideline.
If radon is determined to be in your home, there are things you can do to help reduce radon levels. If you have a concrete floor in your basement, you can drill a 4-inch hole through the floor and use a pipe and fan to draw the gas up and out of your home.
Hutchison says that there are no real tell-tale signs of whether or not your home has radon in it.
"Testing is the only way to know," said Hutchison. "It doesn't matter the age of your home, the size of your home; there are just too many factors to predict."
Radon testing kits cost around $60.
More information on radon testing and what to do if you find radon can be found here.
Details

Contributed by

Josh Sigurdson
The Government of Manitoba is investing just over $120,000 with the Manitoba League of Persons with Disabilities (MLPD) to help provide educational and outreach work that will help ensure organizations to fully understand and comply with accessible employment standards.
Families Minister Heather Stefanson says that accessibility is important to all Manitobans, and a priority of the government.
"We are pleased to support this work with the MLPD," said Stefanson. "This funding will help them deliver workshops, share tools and resources, and provide advice and expertise to organizations to promote the development and implementation of accessible employment practices."
With this help from the government, MLPD will collaborate with organizations to prevent and remove barriers related to accessible employment. The work will also help businesses to better understand the requirements related to the province's accessible employment standard.
Manitoba's accessible employment standard was passed in April of 2019 and is expected to fully apply to all employers in the province by May of 2022.
Part of the reasoning for the standard is that Manitobans with disabilities are more likely to be unemployed, or under-employed compared to people without disabilities. Minister Stefanson noted that employers are able to benefit from a larger pool of possible employees by making recruitment and employment practices more accessible.
Stefanson also recognized the important role that MLPD plays. The organization represents Manitobans with a broad range of disabilities on common issues and concerns.
The province's funding agreement with MLPD is good until March 31st, 2022.
More information on the MLPD can be found on their website.
Details

Contributed by

Josh Sigurdson
Premier Brian Pallister said that he wants to have a conversation with Prime Minister Justin Trudeau about the carbon tax and climate change.
He hopes to have the discussion at the Federal Cabinet retreat in Winnipeg next week.
Pallister said that Trudeau has promised to reach out to western Canadians, after a poor Liberal showing during the last election, and he stated that being flexible on carbon tax would be a good start.
Last year, the government of Canada imposed a carbon tax on the provinces that didn't have an existing one, including Manitoba, Saskatchewan, Ontario, New Brunswick, and Alberta.
Manitoba, along with other provinces, has challenged the carbon tax in court.
The Premier says Trudeau should recognize the billions of dollars Manitoba has spent to develop clean hydroelectric power, some of which is exported to other provinces and states.
As of now, the province's court challenge of the carbon tax has not been heard.
Details

Contributed by

Josh Sigurdson
With a new year, comes a new partnership for 730 CKDM.
730 CKDM is proud to announce that we have signed on as a "Friend of the Games" media partner for the 2020 Manitoba Summer Games.
The Games will bring more than 1,500 young athletes from all around the province to compete in sports like soccer, baseball, basketball, swimming, and volleyball.
As a media partner for the Games, 730 CKDM will have everything you need to know about the games including scores and the latest updates.
The 2020 Manitoba Summer Games will take place in Dauphin from August 9th to 15th.
Details

Contributed by

Josh Sigurdson
MPI has noticed a number of car accidents have been happening related to the road conditions.
Brian Smiley says it's very important that drivers keep their eyes on the road.
"With respect to seeing black ice, icy conditions, drifting snow, those are all weather conditions that can affect driving. We know that roads have been unusually slick at this time of year and there have been collisions as a result of drivers not slowing down, driving to the road conditions. It's a reminder to motorists out there in the Dauphin, Parkland area, speed limits are set under ideal road conditions, I think we would all agree ice, snow, and blowing snow are far from ideal. So again, take your time, slow down, get to your destination safely."
Smiley says to stay a safe distance behind the car in front of you.
"Well when you're doing some highway speeds, it's just best to be at roughly 5 to 6 seconds behind a vehicle, and when you're in downtown Dauphin, you're going to probably want to be at least 3 or 4 seconds behind the vehicle in front of you. We have a lot of fender benders at red lights, at controlled intersections, again that's because the vehicle following behind is travelling a little to quick, they're not able to stop and they bump into the vehicle in front of them. So for all our friends in Dauphin, Parkland, we want to avoid that."
For those that don't have winter tires, Smiley says you still can get some.
"Well for people who are interested in winter tires, there is a low-interest winter tire program out there. There are 700 participating retailers, I know there's a number in the Dauphin region. So for people who are interested in the program they can go to the participating retailer, it'll be fully explained to them, or they can go on the MPI website, winter tire program, and all the information is on there."
If you'd like to learn more about the winter tire program, click here.
Details

Contributed by

Isaac Wihak
The man charged in connection with a stabbing in Gilbert Plains has a new court date.
21-year-old Roger Keshane, from Gilbert Plains, appeared in court yesterday, where his next court date was set for February 12th.
Another suspect in the stabbing a 17-year-old boy, who can't be named because he is a minor, will be in court on April 20th.
Details

Contributed by

Josh Sigurdson
Two young Manitobans have died recently as a result of complications of the flu.

17-year-old Blaine Ruppenthal from Winnipeg, and 24-year-old Joanne Enns from Morden, were both relatively healthy people before they suffered complications of influenza.

Brent Roussin, the Chief Provincial Public Health Officer, says that severe cases of the flu are much more common than people think.

"Unfortunately, we do sometimes see healthy individuals with severe outcomes to the flu," said Roussin. "So that's why our planning every year occurs long before flu season starts. We try to get the message out that the flu vaccine is safe, and it's the best way to, not only protect yourself but protect the people around you from the flu and those complications of the flu."

It is recommended that everyone over 6 months of age get their flu shot, especially if they are around people who have weakened immune systems.

Roussin adds that it is not too late to get your flu shot if you want to.

Common flu symptoms are fever, chills, cough, muscle and joint aches, and fatigue. Anyone who is experiencing a severe case of the flu will have symptoms of shortness of breath, coughing up blood, severe fatigue, and dehydration.

Last year in Manitoba, there were 19 flu-related deaths and in 2018, 46 people died from the flu.

Roussin says that even if you haven't received your flu shot, there are some things you can do to help curb the spread.

"Lots of handwashing is important, getting adequate rest, a good diet, and staying active is important," said Roussin. " I certainly can't emphasize the handwashing enough."
Details

Contributed by

Josh Sigurdson
The third-quarter financial report for MPI's 2019/20 fiscal year has been released.
A net income of 176.6 million dollars has been reported, which is an 89.2 million dollar increase compared to the same period last year.
Total earned revenue has risen by 52.1 million dollars compared to the same period last year, because of higher motor vehicle premium revenue resulting from an increase in the number of motor vehicles insured, the value of the vehicles, and an overall 1.8 per cent increase in basic insurance rates ordered by the Public Utilities Board that came into effect March 1st, 2019.
In a press release, Mark Giesbrecht, Vice-President, Finance and Chief Financial Officer with MPI says there's another reason for the income increasing.
"Factoring out impacts on provisions for unpaid claims due to changing interest rates which are hedged through the Corporation's asset-liability management process, net claims incurred decreased year over year by $3.2 million. This improvement resulted from a combination of lower accident frequency and improved claims handling."
Recently, the Public Utilities Board approved MPI's application for an overall rate decrease of 0.6 per cent along with the corporation's proposal of the Capital Management Plan and 100 per cent Minimum Capital Test Basic target capital level.
In the press release, Giesbrecht adds,
"MPI's new capital target and framework will serve to protect ratepayers from future rate hikes and aligns the interests of the Basic and Extension lines of business."
The new rates take effect on March 1st this year.
Details

Contributed by

Isaac Wihak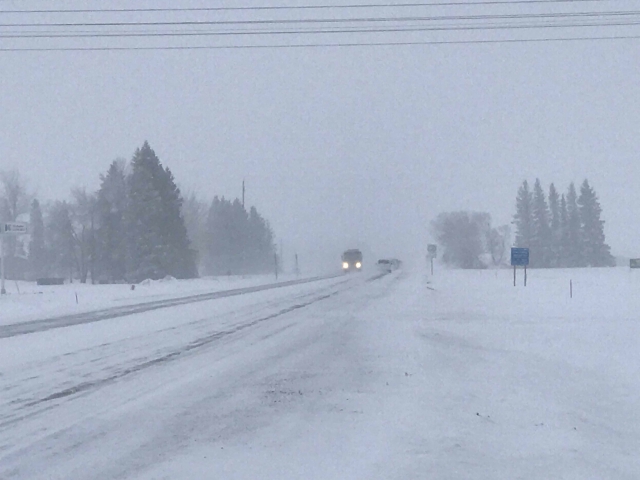 While we've already experienced some pretty cold temperatures and wind chills lately, it's gotten a little worse!
Environment Canada has issued an extreme cold warning for the Dauphin - Russell - Roblin - Winnipegosis area. Wind chills in the -40 to -50 range are now expected, but things should get a little better as of Thursday afternoon. As well, relief from the cold is on the way next week as temperatures will be much warmer.
The current extreme weather is due to some chilly air mixed with a ridge of high pressure coming in from Saskatchewan.
As well as the towns mentioned above, the warning is in effect for:
The municipalities of Gilbert Plains; Grandview; Mossey River; Ethelbert; and the R.M.s of Lakeshore and Riding Mountain West.
View the full weather warning here.
Details

Contributed by

Alec Woolston
A Ukrainian film crew was shooting a part of a hockey-related documentary in the Gilbert Plains area on Sunday.
Vern Zee was one of the organizers of the event.
"(The Ukrainian Film Crew) was doing a film called The Historical Legends, The Ukes. It's hockey players with Ukrainian background who held the Stanley Cup. Basically what they wanted to do was, do a pond hockey venue, so we decided to do it in Gilbert Plains on Wilson River, on Zee Valley Farm."
He says quite a few people came out to watch, and 14 kids played hockey, mostly between the ages of 9 to 11 with one kid being 6-years-old. The kids came from Gilbert Plains, Dauphin, Roblin and Winnipeg.
A big part of the success came from the community's help. Dean Murray was in charge of making sure the ice was good along with Cliff Lamkin, his assistant, and they had to flood the ice 3 or 4 times in 38 hours. The Co-op also helped by providing generators and hoses for the flooding.
The documentary will be released in Kyiv, Toronto, and New York late this year, and following that, the plan is to do a movie tour throughout the US and Canada. Gilbert Plains is already interested in being one of the tour stops.
Details

Contributed by

Isaac Wihak