Local News
The Canadian Food Inspection Agency has issued a pair of recalls in under a week. The first is a country-wide recall for a variety of fresh-cut vegetables sold by Mann's and Western Family due to listeria concerns.
The recall includes a number of Mann's products including veggie trays, broccoli, cauliflower, coleslaw, and kale, with best before dates of up to November 16th, 2019.
It also includes products involving vegetables sold under the brands "Mann's Family Favourites", "Mann's Crave a Bowl", Mann's Nourish Bowls", Mann's Organic", and "Mann's Snacking Favourites". Two Western Family products - their sweet kale salad kit, and their broccoli slaw - are also included in the recall.
The second recall, which was announced on Friday, includes Compliments brand cut vegetable products including their "Sweet Kale Blend", "Vegetable Platter with a Ranch Dip", "Broccolini", "Cauliettes", "Power Green Blend", and "Green Beans", all with best before dates of October 31st, 2019. The products were sold in Manitoba, Alberta, Saskatchewan, B.C., New Brunswick, Newfoundland & Labrador, Nova Scotia, Ontario, and Prince Edward Island.
Consumers are asked not to buy or eat any of the products included in the recall.
According to the CFIA, there have been no confirmed cases of illness connected to the products as of yet. Click here to see the details on the CFIA's website.
Details

Contributed by

Josh Sigurdson
Saturday night around 6:30 pm, Swan River RCMP responded to a fatal two-vehicle collision on Highway 10, five kilometres north of Bowsman.
A truck travelling south collided with a truck going north.
The driver of the truck going north, a 58-year-old man from Shoal River First Nation, was taken to hospital where he succumbed to his injuries.
His 31-year-old female passenger, also from Shoal River First Nation, was taken to hospital with minor injuries.
The other driver, a 35-year-old male from Powell, is currently in hospital with non-life threatening injuries. Charges of Impaired Operation Causing Death are pending.
RCMP continue to investigate.
Details

Contributed by

Josh Sigurdson
Daylight savings time in Manitoba is here to stay, despite efforts to scrap it.
In January of this year, former PC MLA Cliff Graydon put forward a private member's bill to try and make Manitoba follow standard time permanently.
Graydon says he proposed the bill because of some concerning research results.
"The big reason was the health issues that people go through when it changes in the spring and in the fall, it really affects a lot of people in a negative fashion," said Graydon. "Some of those negative impacts end up costing people's lives."
Graydon cited a report from a report by MPI that stated that the number of collisions increases after the clocks jump ahead in the spring.
Graydon is not the only politician to try and scrap daylight savings time, the B.C. legislature has introduced a measure to end seasonal time changes.
B.C.'s proposed bill would shift the province to permanent daylight savings time, which it would rename "Pacific Time".
The argument against seasonal time change is nothing new, and Graydon thinks it will be an issue that will be argued worldwide.
"It is something that's happening all over the world, (countries) are going to stay on standard time," said Graydon. "The European Union is one of the places, a number of states in the United States have areas that don't change or they don't change.
The former MLA says that governments should hold referendums and let the people voice their opinions on the time changes, and make their decisions based on that.
We will have to wait and see if Manitoba scraps the time change, but for now, clocks in the province will continue to jump forward in the spring and fall back in the fall.
Details

Contributed by

Josh Sigurdson
The outflow coming from the Shellmouth Reservoir, in Asessippi Provincial Park, will be increased next week to make room for anticipated spring run-off.
The outflow will be increased from 50 cubic feet per second to 450. The increase will result in a two-to-three foot level increase on the Assiniboine River from the reservoir to Russell, and a one-to-two foot increase from Russell to Brandon.
As the river reaches Winnipeg in about two weeks, the increase will be between a half a foot to one foot.
Manitoba Infrastructure will monitor conditions in the upper Assiniboine River as well as downstream river levels.
Details

Contributed by

Josh Sigurdson
Yesterday morning at around 10:30 am, Westman RCMP responded to a fatal two-vehicle collision on Highway 2, near Highway 254, in the RM of Sifton, east of Virden.
A car travelling east on Highway 2, crossed into the westbound lane and collided with a westbound semi.
The driver of the car, who was alone, a 25-year-old woman from Brandon, was pronounced dead on the scene.
The driver of the semi, a 27-year-old male, was not injured.
Alcohol and speed do not appear to be factors in the collision.
RCMP continue to investigate.
Details

Contributed by

Josh Sigurdson
730 CKDM is excited to announce the schedule for the exciting Rogers Hometown Hockey stop in Dauphin on November 16th and 17th.
Joining hosts Ron MacLean and Tara Slone, will be NHL alumni Colton Orr, as well as Dauphin's own Brigette Lacquette. Butch Goring is unconfirmed.
The weekend festivities will be held in front of the CN Station on 1st Avenue NW. Some exciting things that people can look forward to are the Rogers Fan Hub, where fans can fill out a Fan Profile for a chance to win exclusive Rogers Moments, receive an autograph for Colton Orr and Butch Goring, and test out their stickhandling with the Infinite Dangles challenge.
Fans can also play the Sportsnet Shooting Accuracy Game; watch the Steve Goodtime Rockin Hockey Show, featuring a hockey acrobat, interact with CWHL alumni Brigette Lacquette on the Scotiabank Community Hockey Rink, test drive a new Hyundai with Hyundai Drives Hockey, enjoy a free slice of pizza at the Dr. Oetker Giuseppe Pizzeria, play at the Playmobil Kids Zone, grab some more food at the Sobey's Community Barbecue, and take in some great entertainment with Riley Michaels playing on Saturday and Jessica Wilson on Sunday.
The national broadcast will feature a special about Dauphin's Barry Trotz, showcasing his roots in Dauphin, his career with the Kings, all the way to him becoming one of the most successful coaches in NHL history.
Another segment will show Hometown Hockey host Tara Slone immersing herself in the Ukrainian Culture by learning new moves from the Zirka Ukrainian Dance Ensemble and the Riding and Dancing Cossacks.
To finish off the weekend, there will be an outdoor viewing party of the Calgary Flames taking on the Vegas Golden Knights.
Everything starts on November 16th at noon and runs right through the outdoor viewing party on the 17th
Stay tuned to 730 CKDM next week, when we will be speaking to one of the hosts of Hometown Hockey!
Details

Contributed by

Josh Sigurdson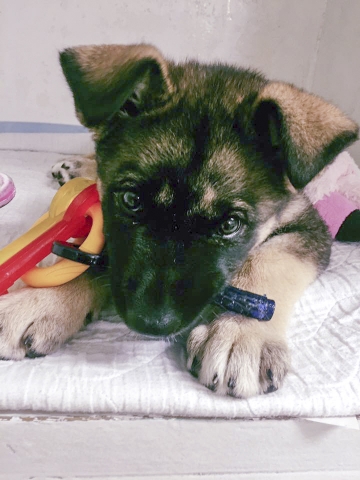 The City of Dauphin wants to remind residents that all dog and cat owners are required to purchase an annual licence for their pets.
2020 licences are now available at City Hall, and the licences are valid starting January 1 through December 31, 2020.
Residents are not allowed to keep or own more than 4 animals on their premises.
When applying for or renewing your pet licence, you must present current written proof of rabies vaccination for every animal over the age of 6 months, and a vet certificate for each newly spayed or neutered animal, where proof has not been previously shown.
For further information, you can contact City Hall at 204-622-3200
Details

Contributed by

Josh Sigurdson
As winter gets closer, it's important to be prepared for anything.
Vehicle emergency kits are a simple, but effective way of making sure you have everything you need if you end up in a bad situation.
Kaitlynn Furse, the corporate communications director with CAA says there are some things you should think about adding to your emergency kit in the winter: Things to keep you warm, like extra blankets, socks, and mitts. Things to keep you visible, like flashlights, road flares, and candles. And a little shovel in case you need to dig yourself out.
Furse adds that keeping your phone charged is always helpful.
Most calls to CAA in the winter are because of a dead battery, Furse urges people to make sure their battery is strong enough to make it through the winter.
Anyone wanting to buy a vehicle emergency kit can do so at any CAA store.
Details

Contributed by

Josh Sigurdson
The Dauphin and District Community Foundation is again participating in the Endow Manitoba 24- Hour Giving Challenge.
The challenge, part of Philanthropy Month in Canada, is being held Saturday, November 16.
Endow Manitoba is coordinated through the Winnipeg Foundation (WF), which supports the challenge by "stretching" local contributions made during the event. The stretch involves adding an additional dollar for every $5 raised locally.
The provincial government will match the WF's stretch contribution, meaning that for every $5 raised by the DDCF will equal $7 in total contribution. This is the third year that the government has matched the WF.
Since the DDCF started participating in the challenge in 2015, they have raised $136,832. All the money raised locally goes directly to the DDCF's Undesignated Fund. Proceeds from that fund are used to support grants to local community organizations. The larger the Undesignated Fund grows, the more money that can be given annually through the DDCF grants program.
Executive Director of the Dauphin and District Community Foundation, Kit Daley, says that she is confident that the community will easily be able to reach the donation threshold of $10,000 to be able to maximize the contributions from the WF and the province.
"I'd love to repeat the kind of success we've had in previous Challenges," said Daley. "With the generosity and support of local residents, I'm hopeful that getting close to, or exceeding, $40,000 is a realistic target to aim for."
People wishing to contribute can do so online all day on November 16th at www.endowmanitoba.ca. Contributions can also be made in advance at the DDCF office. The DDCF will accept contributions at their City Hall office until November 15th.
For more information on the Endow MB 2019 Challenge, you can contact Kit Daley at the DDCF at 204-638-4598.
Details

Contributed by

Josh Sigurdson
The Manitoba Public Utilities Board has approved new natural gas rates to begin today (Nov 1st).
The current primary gas rate will increase to 9.1 cents per cubic metre, up from 8.52 cents.
Even though the primary gas rate went up, customer's bills will go down.
Due to the changes, Manitobans will pay $127 less per year.
Primary Gas is sold on a cost-recovery basis without markup to Manitobans. Rates for customers that have signed fixed-term fixed-price contracts with either Centra or a private broker, will not be affected by the rate change.
Details

Contributed by

Josh Sigurdson
The Dauphin Agricultural Heritage Club presented the Dauphin Fire Department with a $1,000 cheque as a token of their appreciation.
President of the club, Dennis Forbes said that the club donated the money because the DFD has attended the past 21 annual Threshing Days as a safety measure.
Forbes added that the relationship between the Agricultural Heritage Club and the fire department is one of goodwill.
Fire Chief Cam Abrey said the money will go towards the restoration of the department's 1919 fire truck.
Details

Contributed by

Josh Sigurdson