Local News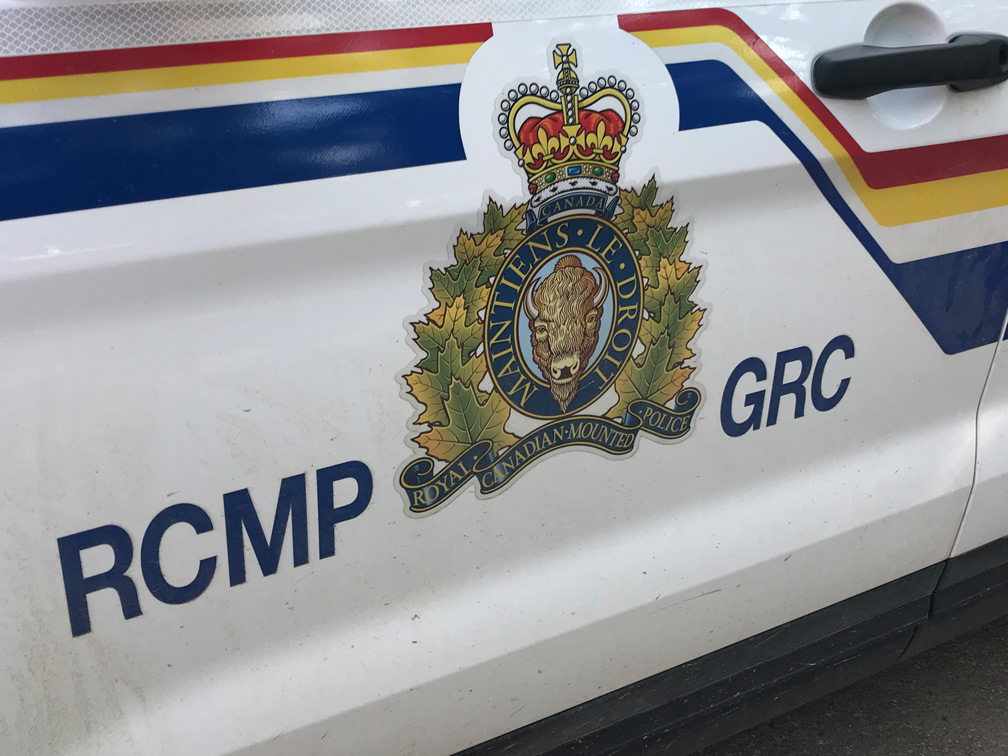 Manitoba's police watchdog has launched an investigation in an incident that led to a 62-year-old Russell man suffering a broken jaw.
The incident happened on October 31st when RCMP were called by the hospital for assistance in locating the man. Officers located him, and in the process of arresting him, something happened that resulted in the man breaking his jaw.
Under Independent Investigation Unit regulations, a broken jaw is defined as a serious injury, which means the unit is required to investigate.
Anyone with information or video footage of the incident is asked to contact the IIU toll-free at 1-844-667-6060.
No further details are being released as the investigation is still underway.
Details

Contributed by

Josh Sigurdson
Last night at the Minnedosa Community Conference Centre, Minnedosa Credit Union members held a special meeting to vote on the proposed merger with Sunrise Credit Union.
The 73 members present at the meeting voted 100% in favour of the merger, effective July 1, 2020.
Barry Mcnabb, chair of the Minnedosa Credit Union Board of Directors says that the vote shows the democratic member control that credit unions have.
"Member-owners having the final say on important initiatives is one of the mainstays of the co-operative movement," said Mcnabb. "We're pleased with their decision."
General Manager of Minnedosa Credit Union, Brad Ross says that the members made the right decision.
"This partnership will allow us to serve or communities well in the future," said Ross. "We will bring enhanced products and services to our members and create powerful new opportunities for our staff."
Sunrise Credit Union members will get a chance to vote on the merger tonight at the Sunrise Branch in Brandon. Member registration begins at 5:00 pm with the meeting to begin at 5:15 pm.
Details

Contributed by

Josh Sigurdson
An independent human rights adjudicator has ruled that the Manitoba government discriminated against a transgender person when it refused to allow a non-binary sex designation on that person's birth certificate.
The province now has 180 days to comply with the ruling and allow people to choose to designate neither male nor female as their gender on legal documents.
Adjudicator Dan Manning has ordered the government to pay $50,000 in damages to T.A., the trans pangender person who filed a complaint with the Manitoba Human Rights Commission in 2015.
T.A. doesn't identify as male or female and uses the pronoun they. They tried to change the sex designation on their birth certificate in 2012, but Manitoba's Vital Statistics Agency denied the request
Manning has awarded $50,000 to be paid to T.A. in 60 days for injury to dignity, feelings, and self-respect.
The province argues that since every Manitoban is not allowed a birth certificate without a sex designation or non-binary designation, here was no discrimination.
Manning says the government failed to recognize T.A.'s personhood when it decided to deny their request.
A spokesperson for the government said that the province has received the adjudicator's decision and will carefully review it to determine how to deal with it.
Ontario, Newfoundland and Labrador, and the Northwest Territories issue non-binary birth certificates, which allow people to list their gender as "X" instead of male or female.
Details

Contributed by

Josh Sigurdson
The Rotary Club of Dauphin is having their book sale at the Dauphin Marketplace Mall.
The book sale will be open during mall hours until Saturday.
Proceeds from the sale help the Rotary Club give back to the community.
Jean Louis-Guillas says they're still accepting donations.
"Every book is donated by the community and goes right back out at a very modest price."
Guillas says people love to stock up for their winter reading, adding there's a large assortment of fiction, history, and cookbooks to name a few.
The last book sale occurred in April.
Details

Contributed by

Isaac Wihak
The President of Keystone Ag Producers has invited Prime Minister Justin Trudeau to tour farms in Manitoba after producers endured one of the province's most challenging years.
Manitoba saw both ends of the weather spectrum in 2019. The growing season started with a drought and ended with flooding due to torrential downpours and an early snowstorm.
In a letter sent to Trudeau, KAP President Bill Campbell says that these weather extremes mixed with international trade disputes have threatened producers' bottom lines.
Through sending the invitation, Campbell hopes to show Trudeau and Federal Ag Minister Marie-Claude Bibeau what is happening in rural areas of Canada.
"I thought it was important to offer an invitation to the Prime Minister and the Minister of Agriculture to come to western Manitoba, to walk with Canadians, as he has mentioned in his post-election comments," said Campbell. "I'm hoping he can see some of the significance of his actions with regards to trade policies, and economic growth policies, and how it has impacted rural Manitoba and the small communities that we live in."
Campbell's letter goes on to mention the disappointment that western Canada has in the Liberal government. This was shown in the federal election results that saw no Liberal seats in Alberta, Saskatchewan, and rural Manitoba.
Campbell also weighs in on the growing popularity of a western separatism movement.
"These discussions do not serve the best interest of our country and are not discussions Manitobans support," said Campbell. "We do, however, have the need to hear from our federal government on the issues that we encounter every day."
The KAP president is hopeful that not only the Prime Minister accepts his invitation, but that other federal party leaders take the time to see what is impacting producers the most.
Details

Contributed by

Josh Sigurdson
Prime Minister Trudeau announced today that Canadian beef and pork exports to China will resume.
In a tweet, Trudeau said "Good news for Canadian farmers today. Canadian pork and beef exports will resume. Thanks to Ambassador [Dominic] Barton and the Canadian meat industry for their work on re-opening this important market for our meat producers and their families.
Meat exports between Canada and China came to a halt in June after Chinese authorities reportedly discovered residue of ractopamine, a banned additive, in a batch of pork products.
The Canadian Food Inspection confirmed later than the export certificate for the shipment was illegitimate.
The trade dispute was just a small part of the diplomatic tensions between the two countries caused by the arrest of Meng Wanzhou, an executive for the Chinese tech giant Huawei, in Vancouver last year.
Federal Ag Minister Marie- Claude Bibeau and International Trade Diversification Minister Jim Carr issued a joint statement saying that their departments have been busy working with the CFIA and the embassy in Beijing to engage with the Chinese government over the past few months.
They added that they will continue to work closely with everyone involved in the coming days and weeks to make sure the resumption of trade is a success.
Many experts believe that the toll that African Swine Fever has had on China's pork industry, may have influenced the country to resolve the dispute.
While the door for meat exports is reopened, the same can't be said for canola exports.
Details

Contributed by

Josh Sigurdson
A province-wide ban on the use of phones and other personal devices in classrooms took effect in Ontario this week.
Manitoba doesn't have anything similar in place, but school divisions like the Mountain View School Division have their own policy. "It's certainly not an outright ban, but it does provide schools with guidelines and rules around cellphone use. Essentially, we don't allow cellphone use during the regular school day or in the classroom, unless it's authorized by the school principal", said Dan Ward, Superintendent for MVSD.
If there are situations where a cellphone or personal device could be used for educational purposes, a student could use theirs, with the permission of their teacher or principal.
Ward noted that teaching kids about digital literacy and ethical use of devices is very important to the school division, and an outright ban would make it difficult to accomplish that. "We know that students throughout their lives and their future workplaces are gonna be faced with issues around the use of electronic devices, so we feel we really need to stress the importance of using them ethically ... because there certainly is the potential for the misuse of electronic devices, including bullying".
The policy surrounding the use of phones and other personal devices is MVSD's own policy and is in effect at all 16 school within the division. Keep up to date with MVSD by going to their website, mvsd.ca.
Details

Contributed by

Alec Woolston
At the 119th annual Dauphin Fire Fighters' Ball on Saturday night, the Dauphin Fire Department gave out the Jack Carey Memorial Fire Fighter of the Year Award.
The winner of the 2019 edition was Gilbert Plains' Mitchell Kanton.
Kanton has been with the DFD for a year and a half, and in that time he has completed both his Level 1 and Level 2 training.
Kanton has attended 125 of the DFD's 160 incidents so far this year, equalling an attendance rate of 78%.
Mitchell also volunteers at a lot of the Department's extra-curricular events, like taking part in fire protection and Countryfest.
On September 10, Kanton responded to an accident on Highway 5 while he was on his way to work. He called 911 when no one else could due to poor cell reception, but Kanton had a cell booster in his truck. He assisted with providing first aid to the occupants of the vehicle while awaiting other emergency services.
Kanton works in Dauphin and is a member of the DFD, but since he lives in Gilbert Plains, he also serves on their Fire Department.
Kanton was overwhelmed when he found out he won the award.
"It's a very prestigious award, you got to put a lot of hard work in to get noticed for the award because the award is voted on by your peers," said Kanton. "It kind of sets you back a bit, and it's a huge amount of gratitude to my fellow firefighters."
Kanton attributes a lot of his success this year to his colleagues in the Department.
Dauphin Fire Chief Cam Abrey says that by new firefighters like Mitchell winning this award; it shows the DFD is in good hands
"I look at all those up and coming through the Department that are taking their training now, our new recruits. It's great to see people that are still taking an interest in this," said Abrey. "We know that there is a strong future ahead of us."
Details

Contributed by

Josh Sigurdson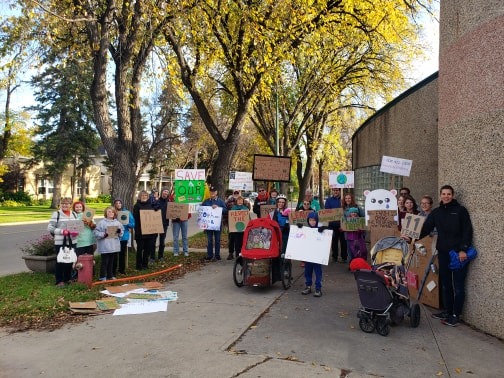 The voices of thousands of protesters that took to the streets in September have been heard as the Government of Manitoba is now accepting applications for a special Youth Advisory Council that will focus on climate change.
The YAC will allow young Manitobans to bring their insight and perspectives to the government.
Conservation and Climate Minister Sarah Guillemard made the announcement yesterday.
"We have seen and heard the calls from young people across the province and around the world, they want to be involved in the efforts to care for our planet," said Guillemard. "We welcome their input and ideas, and are excited to have them help with the development of a youth forum to further discuss the steps we must take to ensure the sustainability of the environment today, and for future generations."
The Youth Advisory Council will work closely with the Expert Advisory Committee, which makes recommendations directly to the minister of conservation and climate.
In order to be selected, an applicant must:
-be between 15 and 25 years old, as of November 10th
-represent the diversity of Manitoba
-be knowledgeable about issues related to the Manitoba Climate and Green Plan
-demonstrate a proven interest in environmental issues and community engagement
-be able to engage in respectful, open discussion, and be tolerant of conflicting viewpoints
-not be employed by the Manitoba government
-be able to serve a one- year term
Applications are due no later than midnight on November 10th.
For more information, and to fill out the application form, visit the government's website.
Details

Contributed by

Josh Sigurdson
Elizabeth May, the Leader of the Federal Green Party, has stepped down as party leader.
At a press conference in Ottawa today, May said that her resignation is effective immediately. May has served as party leader since 2006.
May said she will continue to serve as a Member of Parliament and will be the parliamentary caucus leader.
She added that she promised her daughter that the 2019 election would be last as the figure-head of the party.
Despite suggesting that she would run for Speaker of the House of Commons last week, she said today that she will indeed not run and will remain on the opposition benches.
May said her fellow Green caucus mates wanted her to stay on as an MP to help hold the Liberal minority to account.
May will continue to push to make "massive" and "transformative" changes to Canada's climate policy in the coming Parliament. She will also push the government to institute a national pharmacare plan.
May served as the lone Green MP for years, but this year's election saw three members get elected. This was the Green Party's best electoral result in history.
The 2019 election was the party's second-best showing under May's leadership. The party achieved 6.5 percent of the national vote, marginally less than the 6.78 percent the Greens won in the 2008 campaign.
Former journalist Jo-Ann Roberts will serve as the party's interim leader. May said the party will hold a leadership vote in October 2020 at a convention in Charlottetown, P.E.I.
Details

Contributed by

Josh Sigurdson
The Dauphin Firefighter's Association held its 119th annual Fire Fighters' Ball over the weekend.
People filled the Ukrainian Orthodox Hall to celebrate the successes of the Dauphin Fire Department over the past year.
The night saw awards given out to the best of the best of the Department, as well as the swearing-in of new recruits.
Level 1 Fire Fighters that completed their required exams earlier this year were presented their badges and sworn in by reciting the Fire Fighter Oath of Office. Those Fire Fighters are Mitchell Kanton, Devon Kiesman, Cameron Popiel, Jordan Steiner, Jennifer Thompson, and Nathaniel Yury.
The Level 2 Fire Fighters that completed their exams were presented with a Fire Service Challenge Coin. Challenge coins were presented to Mitchell Kanton and Devon Pylypchuk.
Also during the awards portion, several Fire Fighters were presented with the Manitoba Association of Fire Chiefs Long Service Medal. Jack Bay was recognized for 36 years of service, Allan Gray was recognized for 40 years of service, and Garry Hollyoake, who has served for 44 years. Two medals will be presented at a later date to Alvin Bogoslowski for 36 years of service, and Richard Snyder for his 38 years of service.
The Governor General's Exemplary Service Medal recognizing men and women dedicated to preserving Canada's public safety through long and outstanding service was presented to David Clark, who has served for 31 years, and the Deputy Chief of the Sifton FD Gerald Rudkavich for over 40 years of service. Another Governor General's award will be presented to Donny Woitowicz at a later date.
The final award of the night was the Jack Carey Memorial Fire Fighter of the Year award.
Stay tuned to CKDM to find out who won that prestigious award, and how they feel about it.
When asked how the night went, Dauphin Fire Chief Cam Abrey said it was a success.
"It was very well attended, thanks to the community for coming out and joining us to celebrate the accolades of our award recipients, and joining us in the meal, and a great time of fellowship," said Abrey. "It was great food, great friends, and great memories made."
Abrey also attributed the support of the community for helping make the annual Firefighters Ball the longest-running event in the history of Dauphin, if not the longest-running event in Manitoba.
The 120th annual Dauphin Fire Fighters' Ball will be held Saturday, November 7th, 2020
Details

Contributed by

Josh Sigurdson