Local News
Earlier this week, Fusion Credit Union CEO, Ron Hedley announced that he'll be retiring on June 1st, 2020.
Over his career of more than 40 years, Hedley has achieved a lot. He has overseen two significant amalgamations, Dauphin Plains, Ethelbert, and Roblin credit unions into Catalyst Credit Union in 2013, and the Catalyst and Vanguard credit unions merger into Fusion in 2018.
In the less than two years of Fusion, Hedley has brought the credit unions some big awards, most recently the recognition of being one of Manitoba's top 100 places to work, and before that, receiving a national marketing award.
Throughout the years, Hedley has done things for the community. In 2005 he established the student-run Clipper Credit Union at the DRCSS, in 2006 Hedley crafted a long-term naming rights agreement for Credit Union Place in Dauphin, spearheaded a conference titled A New Journey: Connecting Aboriginal and Credit Union Communities in 2007, and most recently in 2019, he introduced the Full Circle Fund to support community groups and projects.
Hedley also leaves behind a legacy of initiatives promoting sustainability. Those initiatives include special loans for solar panel projects, providing critical support for the construction and promotion of Dauphin's first 'net zero' home, incorporating sustainability into the credit union's corporate strategic plan, the purchase of a hybrid car for use in the community, and supporting and encouraging thousands of 'acts of green' performed by employees every year.
Hedley's career with credit unions started in 1976 when he started working at Rossburn Credit Union, he became General Manager of Strathclair Credit Union in 1990, moved to Dauphin Plains in 2000, was named CEO of Catalyst Credit Union in 2013, and stepped into his current role as CEO of Fusion Credit Union in 2018.
The search for his successor will begin in the new year.
Details

Contributed by

Isaac Wihak
The Edwards Creek Bridge in the RM of Dauphin is getting replaced.
The anticipated date of the PTH 20 closure is Monday, December 16th, 2019.
The estimated re-opening is September 2020.
If this is a road you use, the RM of Dauphin posted a detour route here.
Details

Contributed by

Isaac Wihak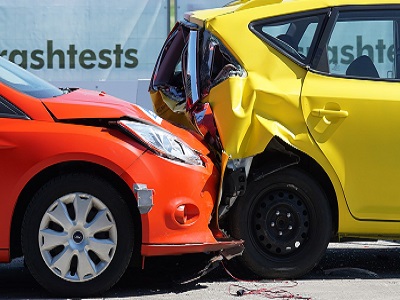 It's been a deadly year on Manitoba roads, according to new numbers from MPI.
The report shows the number of fatal collisions in the province in 2019 has surpassed the total from 2018.
As of December 7th, 73 people have been killed in crashes this year, compared to 71 last year.
At least 15 deaths this year were caused by impaired drivers. That number is down from the 30 impaired driving fatalities last year.
Other common factors in the deaths were speed, and not wearing seatbelts, resulting in 16 deaths each.
MPI added that the numbers are not final, as the year isn't over. The final numbers will be released in the New Year.
Details

Contributed by

Josh Sigurdson
Adopt a Family is a program to help take some weight off of the food bank and Angel Tree hampers.
The Catholic Women's League at St. Viator's Church puts on the program.
When you sign up, you receive a grocery list and are told the ages of any children in the family to buy food and Christmas presents for.
The grocery list includes stuffing (stovetop etc), cranberry sauce, can vegetable (peas, corn, beans etc), canned fruit, Kraft Dinner or other pasta, canned meat (Klic, Spam, tuna, flakes of ham etc.), soups, cookies, juice, tea bags, coffee, cereal, cake mix, sugar, crackers, margarine, jelly powder/pudding powders, Christmas candy, spreads (jam, peanut butter etc.).
Monday is the last day to adopt a family and buy groceries and gifts.
If you'd like to adopt a family, call Laverne Hudson at 204-638-6013.
Details

Contributed by

Isaac Wihak
The re-elected Liberal government laid out its plan for the country during its next mandate in last week's throne speech.

The speech explained how the minority government will tackle issues like combating climate change, strengthening the middle class, reconciliation, crime, and healthcare.

First time MP for Dauphin-Swan River- Neepawa, Dan Mazier, said that he is disappointed that the throne speech didn't lay out plans on how to boost agriculture or support the rural way of life.

"There were many things that were missing in the throne speech, they didn't mention rural Canada at all, and that was just the beginning of it," said Mazier. "Out of all of what they had to say, they really didn't say anything about our riding."

Other things that Mazier was disappointed about were the omission of rural internet and cell phone connectivity, and the buy-back program for firearms that was mentioned.

"They talked about lowering cell phone prices, but what good does that do to areas that don't have any cell service?" said Mazier. "The only part of the speech that will have any impact on my constituents, other than increasing taxes and making life less affordable, was their plans to take away firearms."

Mazier pointed out that hunting and sport-shooting is a part of life in the riding, and argued that the Trudeau government took the lazy approach of taking guns away from law-abiding citizens, instead of targeting gangs.

Mazier said he is not giving up hope and will continue to fight for the riding. He is currently working on drafting proposals and recommendations to put forward to the government, including a call to remove carbon tax from grain drying costs.

Members of Parliament will now have a six-day debate period to discuss and debate the throne speech, before proceeding to vote on it.

The Conservatives and the NDP's have both said that they will not support the throne speech, while the Bloc has said they support it fully.

If the speech doesn't get approved, there will be a confidence vote. If that vote results in a vote of no-confidence, Canadians will have to head back to the polls.
Details

Contributed by

Josh Sigurdson
Premier Brian Pallister says his government will take on a "bolder" approach in the New Year.
In his year-end press conference, Pallister promised that he can continue to cut taxes, keep costs for civil services down, and move towards a balanced budget, despite fears of a potentially costly spring flood due to high water this fall.
The Premier added that he will follow through on promises made during the election like the elimination sales tax on home insurance, salon services, and other items.
Pallister continued to say that cost-control measures, including the public-sector wage freeze announced in 2017, introduced by his government, have allowed the province to save more money.
He added that, with some potential federal help, the province will be able to pay for any possible new flood-protection measures needed in the spring.
Pallister went on to say that the advertisements he has been running in Quebec, targeting civil servants in the province, are gaining some interest. The ads criticize Quebec's highly scrutinized ban on religious apparel for public sector employees.
Details

Contributed by

Josh Sigurdson
Last week, CKDM reported that the RCMP made a substantial drug bust in an extensive investigation in two provinces, and today RCMP confirmed that for the past 16 months, RCMP has been investigating a drug trafficking network through Project Declass, resulting in the largest drug bust in Manitoba history.
It all started in August 2018 when two people were arrested while attempting to import 40 kilograms of cocaine into Manitoba.
Project Declass uncovered an integrated network of individuals belonging to different organized crime groups that were working together in an opportunistic fashion to import and distribute illicit drugs in Winnipeg and throughout Manitoba.
At 6:00 am, on December 4, 2019, nine coordinated search warrants were executed in Winnipeg, St. Laurent, and Calgary. Nine people were also arrested on Wednesday. More on that can be found in the article posted last week.
On December 5th, two more people, 34-year-old Jess Thomas and 33-year-old John Everse Medina, were arrested to bring the total number of individuals arrested up to 11.
Those 11 people have had 66 total charges laid against them to date.
Those charges include trafficking meth and cocaine, conspiracy to traffic fentanyl, possession of proceeds of crime, and money laundering.
The total amount of drugs seized throughout the investigation is 22 kilograms of methamphetamine, which translates to about 220,000 hits, and 43 kilograms of cocaine.
The street value of these drugs is estimated to be $6.5 million dollars. This investigation has resulted in the largest amount of meth seized in an organized crime investigation in Manitoba history.
In addition, 5 vehicles were seized, including a 2018 Harley Davidson motorcycle and financial seizures to date totalling over $100,000.
This investigation is still ongoing and restraining orders have been placed on additional bank accounts.
The RCMP says Project Declass is an excellent example of how they work with international and domestic partners to identify, target and arrest those who are importing cocaine, meth, fentanyl and other illicit drugs into our country.
The Manitoba RCMP would also like to thank the Drug Enforcement Administration, the Canada Border Service Agency, the Calgary Police Service, Regina Police Service, the MB Liquor & Lotteries Corporation, Seized Property Management Directorate, Health Canada, Fintrac, as well as RCMP investigators in British-Columbia, Alberta, Saskatchewan, and Ontario. These partnerships were crucial to the success of the investigation.
Details

Contributed by

Isaac Wihak
With the extremely cold temperatures that we're experiencing now and will for the next few days, staying inside is a good idea, but at times, you'll need to go outside. One of the reasons you'll need to is to let your furry friends out.
While you should still let them out, you should take some precautions when it's this cold.
"If it's cold for us, it's going to be cold for them as well," said Roxane Neufeld, a veterinarian at the Dauphin Vet Clinic. "You should always be careful to not take them out for too long. If they're lifting up their feet, it's likely because it's too cold on them so you should take them back inside."
Some other precautions you can take include:
Keep your walks a lot shorter.
If your dogs or cats are generally always outside, make sure they have a shelter where they can go to get out of the wind.
If outside, a heat lamp is always a great idea.
"These temperatures are cold for all of us, so it's really important that we always take extra caution," concluded Neufeld.
Details

Contributed by

Darnell Duff
At the last city council meeting of 2019, the city council passed four bylaws.

All of the bylaws already existed, but some changes needed to be made.

The first bylaw was 09/2019, the bylaw that outlines all the city's fines, fees, and charges. The bylaw needs to be reviewed every 1-2 years. No changes were made to the bylaw.

The next bylaw passed was 10/2019, the city's property standards bylaw. Council made a couple of changes to the bylaw including adding the clause that makes business owners have to take care of their sidewalks to the property standards bylaw rather than the traffic bylaw it was categorized in before.

Another change made to the property standards bylaw was the city will now allow for one unused vehicle to be stored on private property without any fees or permitting process. The new changes come into effect on January 1st

The next bylaw was 11/2019, the city's penalty scheme for parking and bylaw enforcement. Council added the penalties for the failure to adhere to the city's proposed accommodation tax.

The last bylaw reviewed was bylaw 12/2019. The change allows the recreational facilities reserve fund to include funds contributed by the proposed accommodation tax

All of the bylaws either come into effect immediately or on January 1st.
Details

Contributed by

Josh Sigurdson
Environment Canada issued an extreme cold warning for the Parkland yesterday, and they weren't kidding.
The affected areas include the RM of Gilbert Plains, RM of Grandview, RM of Mossey River, RM of Ethelbert, RM of Roblin, RM of Russell-Binscarth, RM of Dauphin, RM of Lakeshore including areas from Makinak to Toutes Aides, and the RM of Riding Mountain West.
Wind chills close to -40 are expected this morning thanks to an Arctic ridge of high pressure in the prairies that has dropped the temperature to nearly -30.
Wind chill values are expected to get a little better later on today, however similar wind chills are expected to continue into tomorrow.
Environment Canada is urging people to watch for cold-related symptoms like shortness of breath, chest pain, muscle pain, weakness, numbness, and colour change in fingers and toes.
Find the full statement here.
Details

Contributed by

Alec Woolston
A standing hearing is set to take place to see who will be allowed to participate in the upcoming inquest into the death of an Eriksdale man.
On November 14th, 2017, 18-year-old William Saunders escaped from custody while being escorted by Lundar RCMP to the Winnipeg Remand Centre. During the initial altercation, an officer was injured and discharged his firearm, but Saunders managed to get away in a police vehicle. He was later found in the early hours of November 15th, when the police vehicle ended up in a ditch.
When Saunders exited the stuck vehicle, he was shot by police. Resuscitation efforts were unsuccessful and Saunders was pronounced dead at the scene.
Under the government's Fatality Inquiries Act, an inquest has been called by the Chief Medical Examiner. Inquests look at the circumstances and events leading up to deaths, to try and see what, if anything, can be done to prevent the incident from ever repeating.
Before the inquest can start, a judge will select who can participate in the process and question witnesses. People interested in taking part can make an application to be granted standing and participate in the inquest.
Those wishing to apply can call Ashleigh Smith, inquest counsel, at 204-945-2852 or This email address is being protected from spambots. You need JavaScript enabled to view it. by January 3rd
The standing hearing will take place in Winnipeg on January 24th.
Details

Contributed by

Josh Sigurdson