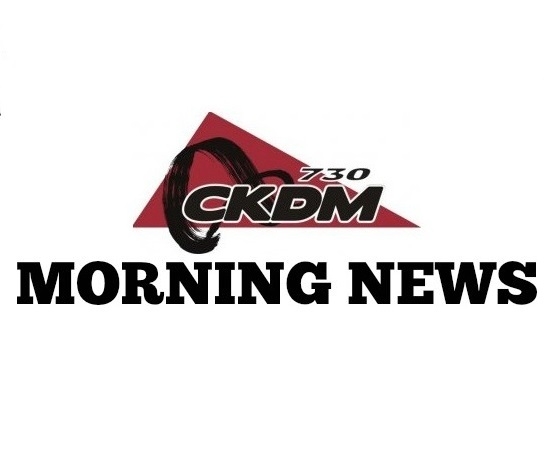 Dropmore Will Be Without Hydro Electricity Temporarily Today
A Parkland community will be without Hydro power for part of the day, starting at 10 this morning.
About 180 customers in the Dropmore area, north of Asessippi Park, will be affected.
Hydro says the interruption is to allow safe upgrades of equipment.
The outage should last around four hours.
---
New Recycling System Taking Shape in City of Dauphin
There's a change in the layout at the City of Dauphin's recycling site behind Norwex.
CAO Brad Collett says Ottenbreit Sanitation Services has taken over the former Parkland Regional Recycling site and will be collecting commercial recycling there. But instead of dropping recycling in containers, businesses must drive it to a large garage door during the depot's regular business hours.
There are also specially marked e-waste containers.
The City of Dauphin has also got a new recycling depot for cardboard, paper, and mixed recycling across from the Rotary Arena. 
New, 95 gallon, rolling recycling bins are on their way to residents, as well.
---
The Pas Offering Tax Break to Tolko If It Sticks Around
Town officials in The Pas in northern Manitoba are offering Tolko Industries a $2.5-million tax break over three years if the company will delay the closure of its paper mill.

The company announced last month they would close up shop on December 2nd and lay off 300 workers because the mill is no longer financially sustainable.

Mayor Jim Scott says Tolko leaving would cripple the town's economy, but while losing the tax revenue would be tough, losing the mill would be worse.

He says the mill's annual payroll provides $37-million to its workers.
---
Police Charge Winnipeg Man in Alleged CancerCare Scam
A Winnipeg man has been charged with fraud for allegedly pretending to collect money for a local charity.

Police got a number of calls about a man going around asking for money for CancerCare Manitoba in August.

Police allege eight people were scammed, and the money was never received by CancerCare.

Jane Kidd-Hantscher, director of marketing for the charity, says they never canvas door-to-door and were very upset to learn potential donors had been duped out of their money.

Kidd-Hantscher says they worry such actions can affect the charity's reputation.

Cory John Oger, 38, faces eight counts of fraud.
---
Safe Work Finds "Chilling" Results in Interviewing Young Workers
A new Safe Work Manitoba campaign is highlighting why some young workers may be willing to put job performance over safety.

Safe Work Manitoba did interviews with 40 job seekers and secretly recorded them. They then told participants and asked permission to use the footage as part of their campaign.

One man admitted to the interviewer he had three nails go through his foot on one job, but he just put some saline water on it and bandaged it, never telling anyone on the job he was hurt.
Jamie Hall of Safe Work Manitoba says the results of the project were chilling. 
He says a lot of young workers are willing to take risks to get a bigger paycheque.

He says about 5,000 young workers between the ages of 15 and 24 get hurt on the job each year, and he hopes this campaign helps reduce the number of injuries.