Local News
The CN Rail strike will affect a lot of things in Canada, but it'll take a toll specifically on grain producers who rely on the train to bring their grain to market.


Pam Derocquigny, the General Manager of the Manitoba Wheat and Barley Growers Association, says that while a strike is never ideal, the timing of this one is particularly concerning.


"It's been a challenging harvest for many of our producers in the province, and it's been a struggle to get the crop off and into the bin," said Derocquigny. "It's just unfortunate that at this point, for those producers who are looking to market their crop, and move it obviously, that if CN is their only access or delivery point to get the grain moving into market, that obviously can impact producers' ability to market, and therefore the cash flow of their crop."


Derocquigny added that this isn't the first time that a rail company has been on strike, noting that the previous strike only lasted 5 days. While this strike is only on day 2, the uncertainty of how long the strike will last is adding to producer stress.


"It's one of those situations when there's uncertainty it's never a good thing," said Derocquigny. "We've been through an extremely challenging harvest, and many producers are still trying to harvest. Those challenges, and of course, those higher stress levels related trying to get the crop off, and now we have another factor like this where there's uncertainty as to, you've got the crop in the bin, how do we get it to market?"


The CN Teamsters and the federal government are talking to try and end the dispute as soon as possible, which Derocquigny says is promising.
Details

Contributed by

Josh Sigurdson
Advance Voting for the Gilbert Plains by-election is on today until 8 pm at the Gilbert Plains Municipal Boardroom.
Election day is November 27th.
Details

Contributed by

Josh Sigurdson
With clear skies in the forecast for tomorrow night, you have the perfect opportunity to witness an incredible and rare celestial event.
At approximately 10:50 p.m., and lasting for only 15 minutes, the Alpha Monocerotid Meteor Shower will spray meteors at us at a rate of 400 meteors per hour.
The last time such an unforgettable burst of meteors occurred from this shower, was in 1995.
The stream moves in and out of the Earth's orbit, which is why large outbursts such as tomorrow night's, are only occasional.
Astronomers recommend heading to a dark location, with a clear field of view, looking east.
Details

Contributed by

Isaac Wihak
The Government of Manitoba gave its throne speech on Monday to set out the government's priorities for their next term.


In the speech, the PC's guaranteed tax relief, job growth, health care investments, education reform, and climate action.


They outlined an ambitious agenda with over 100 initiatives and at least 20 bills planned for introduction.


The government's speech reaffirmed their 100-day plan and the five-point Moving Manitoba Forward Guarantee, which promises lower taxes for families, 40,000 new private-sector jobs, improved health care, new schools, and the progression of the Made-in- Manitoba Climate and Green Plan.


One of the first things the Government promises to tackle is tax reform, which includes, the implementation of the 2020 Tax Rollback Guarantee that promises to put $2,020 back into Manitoban's pockets. They also want to eliminate the education portion of property taxes within 10 years.


In the area of job growth, the province wants to continue leading the country in removing inter-provincial trade barriers, speed up the permitting process in municipalities across the province, introducing legislation to remove Sunday and holiday shopping restrictions, increase tourism funding by 25%, launch the Partners in Economic Growth (PEG) initiative with regional and sector partners with a focus on the province's areas of economic strength including agriculture, aerospace and technology; and increase the highway construction budget to $400 million over the next 4 years.


The government also laid plans for health-care investments. The province wants to provide better health care sooner through the $2-billion Health Care Guarantee, create 200 new nursing positions by 2023, and establish the $40-million Front-Line Idea Fund for health-care workers to support innovative solutions to improve patient care.


The PC government's education reform plans are to: build 13 new schools over the next 10 years, complete the K-12 Education Review, and launch the $25-million Teacher's Idea Fund to support innovative solutions to improve educational outcomes across the province.


The government's climate plan is rather extensive. They plan on exploring how to electrify their transportation infrastructure to reduce Manitoba's carbon footprint, introducing new bio-fuel standards requirements, doubling the investment in the GROW trust, and exploring the elimination of plastic bags.


In addition to all the plans, the province wants to finalize Operation Return Home to bring the people of the Lake St. Martin First Nation home, and to work with the feds to complete the Lake Manitoba Outlet Channel.


Premier Pallister also invited people across the country to come and join in Manitoba's 150th anniversary next year.


To read the government's full throne speech, click here.
Details

Contributed by

Josh Sigurdson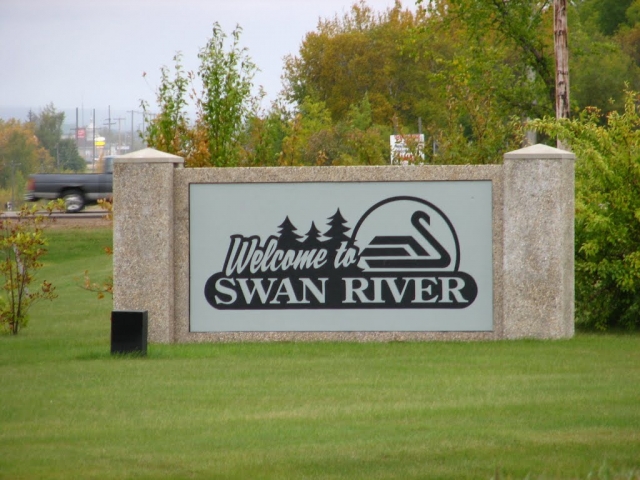 Internet speeds in Swan River got a big boost last week. Westman Communications Group invested more than $300,000 in network and plant enhancements in the community.
That means the company can now provide faster, more reliable internet speeds to residents of Swan River and the surrounding area.
"We're finding that there is a growing demand for bandwidth in Swan River and we wanted to be proactive and make sure we meet that demand," said Dave Baxter, President, and CEO of Westman Communications Group. "We want to offer the highest speeds available and highest reliability as well for the future."
Swan River didn't approach WCG asking for the upgrade. The upgrades are still quite fresh. They were completed late last week.
"We expect that we'll hear some positive comments about the internet experience," continued Baxter.
Swan River is one of 34 communities that Westman Communications Group offers its services to. These types of upgrades are made to assure their customers have the best possible service.
"We're always on watch and making sure we make the investments in our network so that we remain the leader in offering high-speed, reliable speed to our customers," concluded Baxter. "We want to make sure our customers never feel let down with the quality of our services."
In 2015, WCG brought its services to Swan River and the internet speeds were at least 50% faster than those offered by other providers in the area.
Details

Contributed by

Darnell Duff
Hoteliers in Dauphin brought their concerns about the City's proposed accommodation tax to City Council on Monday night.
Dean Cooley served as the spokesman for the group, and he said that where the funds from the proposed 5% tax on hotel stays would go, is unfair to the hoteliers.
"It's not the tax itself that scares us too much, it's really the use of the money," said Cooley. "We feel fairly strongly that capital cost expenditure for the city, we don't believe that's the right use for the money."
As it stands right now, the funds would be directed to help fund maintenance and improvements to the City's recreation areas.
The group would rather see the money go towards helping the city in other ways.
"We would rather see that money put into tourism, and economic development, and things that would drive our city forward, bring more people to town," said Cooley. "We would like to see more events; it was wonderful to have Hometown Hockey in Dauphin that was fantastic. We're excited to have the junior curling early in the New Year, but there are not enough of those events that make an impact on the hotel industry."
Cooley said that while events like Dauphin's Countryfest and Canada's National Ukrainian Festival result in fully booked hotels, they only account for 6 days out of 365.
The hoteliers are disappointed that the City didn't consult them before proposing the accommodation tax, and are hoping to have further discussions with the City in the weeks to come.
Details

Contributed by

Josh Sigurdson
As of 12:01 this morning, around 3,200 Canadian National Railway workers, including conductors and yard workers, are on strike.
The Teamsters Canada Rail Conference represents the workers, and gave a 72-hour strike notice last Friday. At issue are long hours, fatigue, and dangerous working conditions.
This dispute also comes in the wake of CN announcing an unspecified amount of job cuts as a weakened North American economy has slowed demand.
The workers have been without a contract since July 23rd of this year, and both sides are still at the bargaining table to try and work out a deal.
Details

Contributed by

Alec Woolston
As the weather gets colder, lakes and rivers are starting to freeze over. Going on the ice too soon may be the difference between life and death.


Dr. Gordon Giesbrecht, aka Professor Popsicle, is an expert in human reactions in extreme environments. He has performed hundreds of cold water immersions to demonstrate what to do if you fall through the ice.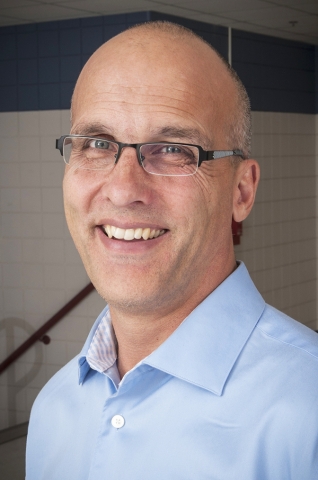 "Consider all ice unsafe, stay off the ice, or prepare to go through," says Giesbrecht. "Anytime you're out on the ice, you never know, you could have really thick ice and happen to be in one weak spot because some water current is going and makes the ice not as thick."


Giesbrecht says the worst thing people can do when they fall through the ice is panic, adding that by doing so, you will drown before hypothermia sets in.


"Most people think that if you fall in the ice water, you're going to become hypothermic in minutes and you die of hypothermia, they think I'm going to die right away," said Giesbrecht. "If you think that, you're going to panic, and not make good decisions, and become exhausted, and drown right there."


If you end up in the ice, Giesbrecht says to stay calm and control your breathing. Once that's done, he says to try and get out the way you fell in because that was the ice that was holding you up before you fell in.


Many people would then try and pull themselves as they would out of a pool, Giesbrecht says that won't work when the clothes you're wearing are waterlogged. The method he suggests is the "kick and pull" method where you put your arms on the ice and kick your feet. Doing this will make your body horizontal to the ice, then by kicking like crazy and pulling yourself along the surface of the ice, you will get out of the water.


The next step is to roll away from the hole, instead of standing up right away, to make sure you're on thicker ice, before getting up and getting off the ice.


If you're with someone who falls in the ice, Giesbrecht says to ensure your safety before trying to rescue them. He says the steps in rescuing someone are "Talk, Throw, and Reach.


Talking to the person and walking the person through the steps of getting out will hopefully help them get out.


If that doesn't work, Giesbrecht says to throw them something they can grab on to, like a rope. Then have them wrap their arms around the rope, and then pull them out.


Giesbrecht says the last resort is to try and get close enough to them to try and reach something, like a tree branch, to them. He says if you need to do this, try and get on your stomach to decrease the weight on the weak ice.


Dr. Giesbrecht says that the best thing to do, if possible, is to call 911.


Giesbrecht urges making sure the ice is at least 2 inches thick before walking on it, and 4 inches thick before driving a snowmobile on it.


Be sure to listen today and tomorrow at 12:40, where Josh Sigurdson will have a 2 part interview with Dr. Gordon Giesbrecht.
Details

Contributed by

Josh Sigurdson
Rogers Hometown Hockey has come and gone and Dauphin Mayor Allan Dowhan says it couldn't have gone better.
"It was beyond my expectations, just a great event for our community," said Dowhan. "Our youth became engaged in the process and the adults too. It was just beyond my expectations of what Rogers would come here with. I never realized it was so big, but it was big."
The mayor added that the Rogers and Sportsnet crews did a great job at highlighting what Dauphin was all about.
"The hockey broadcast last night was just amazing, they just captured everything on Dauphin," said Dowhan. "The announcer asked all the Manitoban to talk about Dauphin, and then at the end, all the Dauphin Kings were on Sportsnet. Everything was so great and it will be a memorable experience for our community, and especially the youth."
Dowhan sees the national attention on Dauphin giving a boost to tourist traffic in the city, especially after host Ron MacLean held up a Countryfest t-shirt during the broadcast.
The mayor said his favourite part of the weekend was receiving a jersey, signed by Ron MacLean and Tara Slone, to be hung up at Credit Union Place, as well as the skills competitions at the festival.
Details

Contributed by

Josh Sigurdson
Last week, Fisher Branch RCMP discovered several serious threats posted on social media, directed at police.
An investigation into the threats led police to a 30-year-old male suspect from the RM of Fisher. RCMP checked several locations, but could not find the man.
On Thursday, at approximately 10:30 am, officers responded to a traffic collision in Fisher Branch. One of the people involved in the accident was the 30-year-old suspect.
He was arrested and found to be in possession of six knives. A vehicle search found two swords, ammunition, and several notebooks were seized.
Officers then got a warrant to search the man's home, where they seized a rifle, ammunition, computers, cellphones, and notebooks.
Brian Hrominchuk was arrested for Uttering Threats, Dangerous Operation of a Motor Vehicle, Possession of a Weapon for Dangerous Purpose, Unauthorized Possession of a Firearm and Unsafe Storage of Firearms.
RCMP continue to investigate.
Details

Contributed by

Josh Sigurdson
Unions representing thousands of public-sector employees in Manitoba are taking Brian Pallister's government to court today to fight a wage-freeze bill that they say removes employees' right to collective bargaining.


The Manitoba Federation of Labour wants a judge to rule Bill 28 as unconstitutional.


President of the Federation, Kevin Rebeck, says they are asking for a "fair process".


"We believe Manitobans believe in a fair process," said Rebeck. "We believe they deserve it."


"There are 120,000 workers and their families who have been left in the lurch because the Pallister government doesn't want to do collective bargaining," added Rebeck.


The PC government passed Bill 28 in 2017, which mandated a two-year wage freeze for public- sector workers as new collective agreements were negotiated. After the two years, wages would increase by 0.75 per cent in year three, and 1 percent in year four.


Although the bill has been passed, it never has been proclaimed into law. Public-sector unions say that government negotiators have acted as if the bill was law, and have refused to budge on wages during negotiations.


The unions, which represent lawyers, nurses, teachers, and university faculty, all say the bill is unconstitutional. They point to the fact that the Supreme Court of Canada had previously ruled that the collective bargaining process is protected by the Canadian Charter of Rights and Freedoms.


The provincial government has defended the bill by citing that it's part of their commitment to fixing finances and protecting public services in Manitoba.


Pallister's government had tried to have the case adjourned last month after making last-minute changes to the bill, but their attempt was unsuccessful.


Central Service Minister Reg Helwer, said in a statement that the province is confident that the bill is, in fact, constitutional.


"It protects public services for all Manitobans, supports collective bargaining, and delivers on our commitment to responsibly address the fiscal challenges we inherited," said Helwer.


He didn't make any other comments out of respect for the judicial process.


The unions will be in court until December 5th, and then again for three days in February, to plead their case.
Details

Contributed by

Josh Sigurdson