Local News
After meeting with Prime Minister Justin Trudeau, Premier Brian Pallister said that he is prepared to unveil a modified climate change plan that may include a carbon tax.
He added that he wants the federal government to recognize Manitoba's record on environmental protection.
"We deserve to be respected for our green record," said Pallister. "We do not deserve to be called climate change deniers by anybody."
The Premier said that dialogue between the province and the federal government will continue about Manitoba's strategy going forward. He added that is prepared to modify the province's climate change plan to include "some kind" of a carbon price.
Pallister didn't provide details on the proposed price, but said he'd prefer it to be "flat and low like the prairie horizon".
Pallister's announcement comes during the federal cabinet ministers retreat in Winnipeg that began yesterday.
Having the retreat in Winnipeg is part of an effort by Prime Minister Trudeau to try and repair his government's strained relationship with the western provinces.
During the retreat, the cabinet is trying to outline plans for its minority government going forward.
Details

Contributed by

Josh Sigurdson
Manitoba Beef Producers held a two-day youth retreat last week near Brandon.
40 young farmers between the ages of 18 and 39 gathered at the Manitoba Beef and Forage Initiatives farm north of Brandon.
MBP President Tom Teichroeb says he is happy about the success of the first-ever event.
"From my perspective, it went really well," said Teichroeb. "By all accounts, it sounded very, very positive from the young participants that did attend. I think it certainly gave us a great guideline to hopefully try and make this an event that we do more often."
The retreat centred on the topic of farm succession, including tax and financial issues, and land acquisitions.
Teichroeb says that it's enlightening to see young farmers take interest in retreats like this.
"To see that passion, and to see those folks, wanting to be a part of the industry is very, very encouraging," said Teichroeb. "Just overall, very positive."
Details

Contributed by

Josh Sigurdson
A notice of registration for candidates is out for a municipal by-election in Gilbert Plains which will take place on Wednesday, April 8th.
The by-election is for 1 vacant councillor spot and if you'd like to fill it, you have until Tuesday, March 3rd to register as a candidate. This can be done by phoning Leanne McKay, Senior Election Official at 204-548-2326 to get a registration form. You can also fax her at 204-548-2564.
Registration forms can be submitted to the Gilbert Plains Municipal Office at 201 Main Street North in Gilbert. A candidate must register themselves before they can accept any donations, raise funds, borrow money, or incur expenses during their campaign.
Click here to view the official notice of registration which you can also find at gilbertplains.com.
Details

Contributed by

Alec Woolston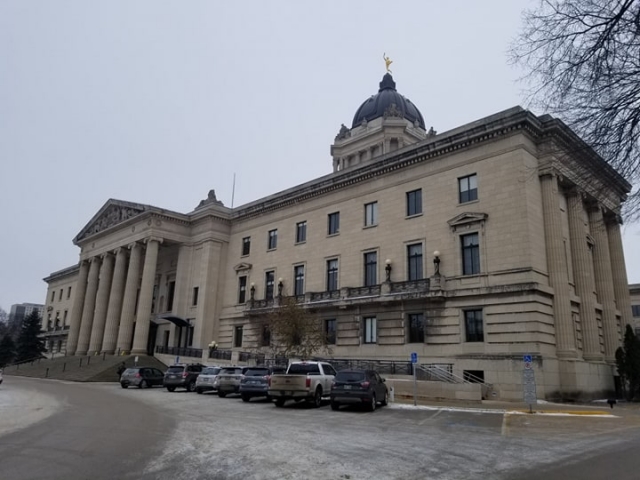 The Governement of Manitoba has sent a mandate letter to colleges and universities in the province, outlining a new funding formula.
Economic Development and Training Minister Ralph Eichler urged schools in the letter to look at sharing procurement and other services. He added that schools should explore centralizing the application system, and seek provincial approval for capital projects, regardless of who is funding the project.
In the letter, Eichler went on to say that colleges and universities need to be vigilant when it comes to management staffing levels and salaries paid to senior executives.
The mandate letter says that a new funding system will be developed that tie funding to a performance measurement.
Details

Contributed by

Josh Sigurdson
Manitoba Hydro has been given their Environmental Act Licence to build the Birtle Transmission Project and construction is slated to start this Spring.
The project is part of a long-term deal between Manitoba Hydro and SaskPower signed in October 2018 to provide up to 315 megawatts of hydroelectric power to Saskatchewan by 2022.
Starting at the Birtle station just south of the town, the transmission line will zig-zag west to Tantallon, Saskatchewan. Click here for a map of the Manitoba portion of the transmission line. More detailed maps can be found here.
Saskatchewan still relies heavily on coal-powered electricity and the Birtle Transmission Project will provide enough hydroelectric power for 82,000 homes.
Details

Contributed by

Alec Woolston
Prairie Mountain Health has released the Community Health Assessment for 2019.
Nancy McPherson, the Population Health Planner Analyst with PMH, says the take-home message is the importance of adopting a healthy lifestyle that helps reduce the risk of developing chronic disease.
The goal of the assessment is to get a better understanding of who lives in our region.
This helps to figure out what the strengths and weaknesses of the region are.
The findings help inform programming and services and develop policies to support the health of people.
The assessment has shown some positive stats.
People in the region are living longer, and the pre-mature mortality rate, which applies to those under the age of 75, has decreased. As well, there's been a significant decrease in heart attacks and teen pregnancies.
Details

Contributed by

Isaac Wihak
The Government of Manitoba is implementing a transformation strategy to try and improve outcomes for vulnerable Manitobans.
Families Minister Heather Stefanson said that the province needs to transform the way the province provides services to Manitobans.
"The Department of Families has set out a 12-month plan that clearly outlines how we will work together to protect our children, reduce dependence on government programs, and strengthen Manitoba families and communities," said Stefanson.
Some of the priorities outlined in a strategy document include implementing supports for people who have opportunities to regain financial independence through employment, transforming the child welfare system with a goal of reducing the number of children in care, and improving early learning and child-care options for Manitoba families by creating new child-care spaces and options.
The new strategy was first released to department staff in December. Since then, senior staff has met with employees at town-hall meetings to address the goals of the strategy and how their work will achieve it.
Details

Contributed by

Josh Sigurdson
A recent report says that there need to be more work placement programs for post-secondary students in Manitoba.
The report done by the province's colleges and universities and the Business Council of Manitoba, says that programs need to be put in place especially at small and medium-size businesses.
According to the report, many small businesses have a hard time finding people who are qualified enough to work there, and work placement programs would help connect them to prospective employees.
The president of the University of Winnipeg, says only half of all graduates currently have work placements. She added that the number should, ideally, be closer to 100 percent.
The report goes on to warn that the province's future job market is vulnerable to disruption and automation in areas like manufacturing, transportation, and warehousing.
It asks for collaboration between the business sector and schools to make sure students are trained for the economy.
Provincial economic development minister, Ralph Eichler, says that the recommendations made by the report will require funding and it's much too early to say how much.
Details

Contributed by

Josh Sigurdson
Over the winter months, the City of Dauphin strives to clear snow off the streets as quickly and efficiently as they can.
In past years, the city maintained the snow plowing and sanding on the provincial highways within the city and was compensated accordingly.
A change in provincial funding caused the city to use taxpayer dollars to maintain the provincial highways and would have to use significantly more if they were to continue the work for Manitoba Infrastructure.
City Council has decided that municipal taxes shouldn't be used to maintain provincial roads, so Manitoba Infrastructure is now responsible for all maintenance of the streets.
The streets MI is responsible for are Main Street from Whitmore Avenue to River Avenue, River Avenue from Main Street to Bond Street, 1st Avenue N.E. from Main Street to Mountain Road, 2nd Avenue N.W. from Main Street to 2nd Street N.W., and the Mall Service Road.
Concerns regarding the maintenance and condition of those streets can now be directed to the Manitoba Infrastructure, Regional Director at 204-622-2061.
Details

Contributed by

Isaac Wihak
After 2 years of talking, Gilbert Plains Pharmacy will be on the move, to Paziuk's Family Foods.
Pierce Cairns, owner and pharmacist at Gilbert Plains Pharmacy, says the conversations started in early 2018.
"That's about the time when the nursing homes all throughout Manitoba, the government decided to centralize the provision of pharmacy services. Up until then, we had the contract with Gilbert Plains personal care home. So this got me thinking, between that and then we had a couple of staff retirements, it was getting to be an unstable environment. So I thought, why don't we start talking around and see if we can join forces with someone, maybe split some of that overhead and staffing considerations. Ryan had been kind of thinking the same way, he was actually looking at expanding, saying it was like he was bursting at the seams from time to time. So we started talking to try and figure out how to make that happen. By the end of last year, we came to a tentative agreement, so hopefully, that will work well going forward here."
Some changes, Cairns says to expect are expanding the hours to include Monday, liquor would be available 6 days a week, some changes to the loyalty and perks program will likely happen, and the expansion will add a lot of room that will allow for more product.
Cairns says that Ryan, owner of Paziuk's Family Foods, keeps getting asked how everything will fit.
"He does have about two-thirds of that front space isn't being used, or it's an old building, or there isn't even building there. So, I think it's just getting everyone to understand that it's going to be a major expansion as well. So the pharmacy will be taking up a very small part of that new space. There'll be additional floor space for new products, probably another till lane, more liquor offerings, more single-serve beer, all sorts of things that he doesn't have space for right now."
The expansion of Paziuk's Family Foods is expected to begin in the spring, and Gilbert Plains Pharmacy is planning on being up and running in the new location, October 2020.
Details

Contributed by

Isaac Wihak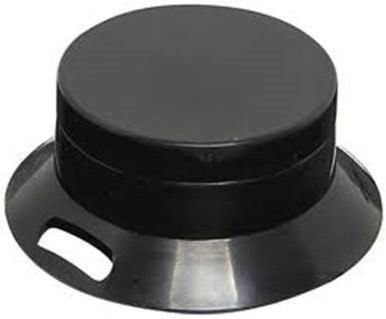 Health Canada is urging Manitobans to test their home for radon this winter.
Radon is the leading cause of lung cancer in non-smokers and the second cause overall behind tobacco. Radon kills around 100 Manitobans every year.
Manitoba is prone to radon. An estimated 19 percent of homes in the province exceeds the Guideline level.
Sandy Hutchison, a Regional Radiation Specialist with Health Canada, says that it is rather easy to test your home for radon.
"All it involves is picking the right location in your home to measure the air that you're breathing on a regular basis, leave out a detector for, preferably, a 3 month period, and then send it back to the laboratory," said Hutchison. "They will give you a result compared to our guideline."
Hutchison says it's especially important to test in Dauphin because, during a recent survey conducted by Health Canada, 23 out of 32 Dauphin homes tested had radon levels above the Guideline.
If radon is determined to be in your home, there are things you can do to help reduce radon levels. If you have a concrete floor in your basement, you can drill a 4-inch hole through the floor and use a pipe and fan to draw the gas up and out of your home.
Hutchison says that there are no real tell-tale signs of whether or not your home has radon in it.
"Testing is the only way to know," said Hutchison. "It doesn't matter the age of your home, the size of your home; there are just too many factors to predict."
Radon testing kits cost around $60.
More information on radon testing and what to do if you find radon can be found here.
Details

Contributed by

Josh Sigurdson