Local News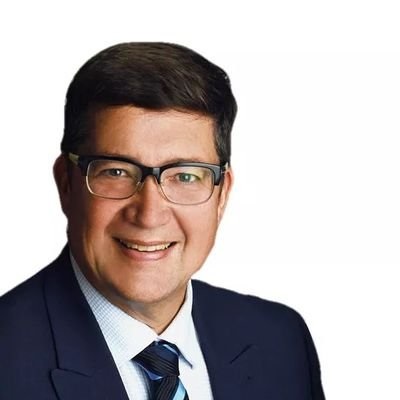 The national Wet'suwet'en blockade situation is affecting economics from coast to coast.
That doesn't exclude the Parkland, where delayed grain shipments and dwindling supply sources for retailers have become problematic.
We asked Dan Mazier, MP for Dauphin-Swan River-Neepawa, for his thoughts on the situation.
"I think there's lots of proof that if you or I were standing out on the train track blockaded somewhere, we would be arrested immediately. Bottom line is, this is illegal activity and it's holding up the whole country. It's bad, and it's all due to the government's inaction."
Mazier adds that he doesn't feel that there's an end in sight without government intervention.
"The government, we're pressing them really hard we've been all week on them as far as when are they going to step up, do the responsible thing as a government, as the governing party, and really uphold the rules of the law. They are not doing that, there's no indication that they are and this is basically, they're endorsing illegal activity. That doesn't bode well for anybody here in Canada."
Mazier is surprised how quickly Manitoba has been affected by the blockade. He says on the retail side people are starting to run low on stock, especially if they expect stuff to come in by rail.
"Then there's the whole agriculture side, the grain side, that is probably, when you look at Dauphin-Swan River-Neepawa, I would say without a doubt there's a lot of concern going on right now. I know I've heard lots of examples of grain contracts being backed up by 4-6 weeks. I know CN is talking about their grain plan is backed up by more than that probably right now. It's increasing every day."
Mazier adds that there's a concern with getting fertilizer into the community because a lot of producers didn't have a chance to get fall fertilizer on which could be a problem if we don't have a good spring.
Details

Contributed by

Isaac Wihak
Today a flag was raised in front of City hall to symbolize the 100th anniversary of Kin.
President of the Kinsmen club James Blake says that the event is taking place all across the country.
"So today is founder's day, which marks the 100th anniversary that Kin Canada was first founded in 1920 on this day February 20th. Kin clubs throughout the country are raising flags this week in honour of our 100th anniversary and this founder's day."
Anyone that wants to join the Kinsmen or Kinnettes club is encouraged to reach out to a local member, or contact them on their Facebook page.
Details

Contributed by

Tess Kovach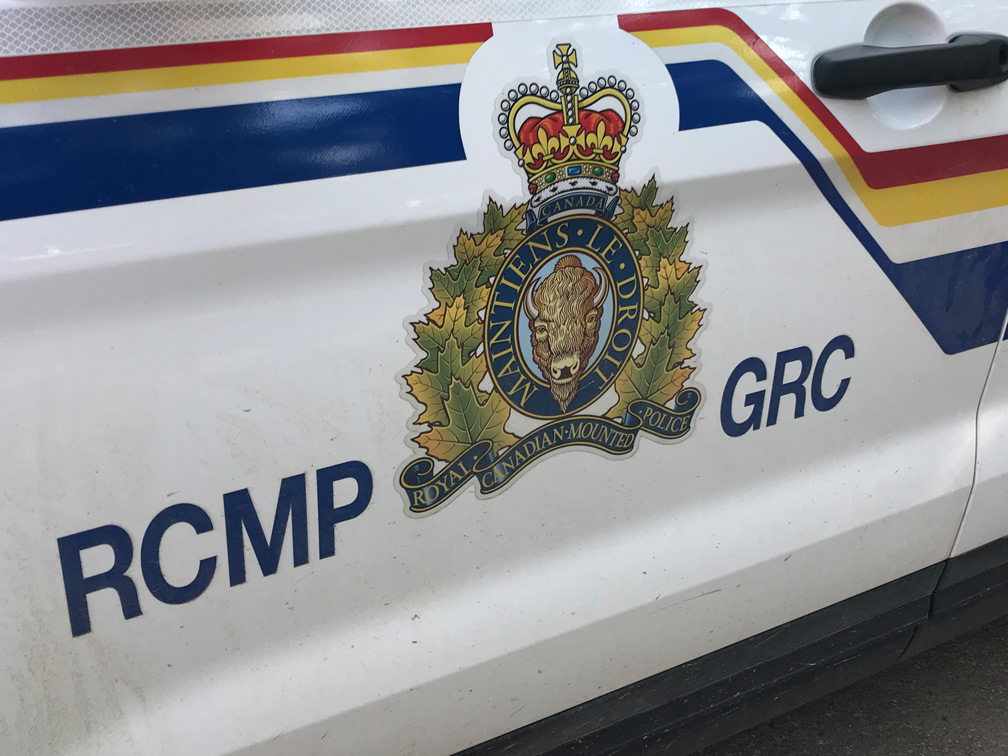 Last week we reported on a structure fire in Newdale where human remains were found.
The body of one individual was transported to Winnipeg for an autopsy.
Following Tuesday's autopsy, it was positively identified that 74-year-old Tom Bergin was the resident and lone occupant of the home, he died from smoke inhalation.
The cause of death does not appear to be suspicious.
The cause of the fire is undetermined at this time.
Details

Contributed by

Isaac Wihak
On Tuesday concerned citizens gathered together for a meeting about the Dauphin jail closure.
The group has created a committee designed to fight the closure until a new facility is built.
In their first meeting, they discussed plans to provide information around the community.
Committee member Larry Budzinski says that the group has plans to attend more rallies.
"We're looking at a campaign to develop some signage. There's talk about supporting the major rally that's scheduled for March 5th in Winnipeg. We're talking about providing information in the Marketplace Mall. We want to encourage people to continue to write and express their concerns. We just want to keep this alive because we think it's a terrible decision, it has terrible ramifications in the community."
He adds that anyone interested in becoming involved can contact any of the committee members.
Details

Contributed by

Tess Kovach
On Wednesday at 7:45, the MGEU held an information picket at the Manitoba legislature building to ensure Manitobans are aware of what's going on with the Dauphin Jail.
MGEU President, Michelle Gawronsky, says they wanted to share the information with the MLAs, justice minister, and premier as they came into work.
"It was unfortunate, both the premier and the justice minister drove through without stopping, without having enough respect for Manitobans to take the sheet of paper, get some information and talk to the correctional officers and actually, the people of Dauphin and Manitoba that were on the information picket line this morning. It was very disappointing to see that."
Gawronsky, says over 60 people come out.
"There was enough Manitobans that showed up in support and came out this morning at 7:30 on a below 40 day that we were able to set up 3 different picket lines."
The MGEU is having a meeting with the government to discuss what will happen with those that have jobs at the Dauphin Correctional Centre.
"We don't have any concrete agreement on how this will affect people, where people are going to be able to move, and what jobs are going to be open. They haven't shared with us how many open positions there are with Justice Manitoba, whether there are any jobs anywhere else in the Dauphin area, government jobs that people could be moving into. So it is disappointing again, that we have a government in place that is not looking after Manitobans, is not taking into consideration the town of Dauphin and the RM in the surrounding areas."
Details

Contributed by

Isaac Wihak
A big announcement was made today in regards to the Manitoba Summer Games Powered by Manitoba Hydro.
The Games received a Manitoba 150 grant this year of $16,000 towards the activities and entertainment for the street festival.
Carla Wolfenden Co-chair of the Manitoba Summer Games powered by Manitoba Hydro was pleased with the amount of support the grant will provide.
"We were really excited because we know they had a lot of applications, more than they thought they would receive so we were really pleased with that amount and we'll make sure we do a good job with it."
Games Coordinator Alicia Zurba added that they are looking for volunteers.
If you are interested in getting involved click the link on the CKDM event calendar.
Details

Contributed by

Tess Kovach
UPDATE: The extreme cold warning has ended.
-----------------------------------------------------------------------------------
Looks like we have to get through just one more day of typical Manitoba cold weather before we get an extended break from it.
An extreme cold warning issued by Environment Canada is in effect for the Dauphin-Russel-Roblin-Winnipegosis area as an arctic system that's on its way out of the prairies is leaving some pretty chilly temperatures and winds in its wake.
Temperatures hovering around -30 combined with winds capable of making it feel like -40 to -45 are expected this morning, however conditions should improve later today. The good news is that after today, the forecasted highs for the rest of the week are all near or above 0.
You can view the full warning from Environment Canada here. If you need to head out on the highways, check road conditions before you go. Also listen for the Speedy Glass road conditions report on 730 CKDM radio at 7:20 am and 3:30 pm.
Details

Contributed by

Alec Woolston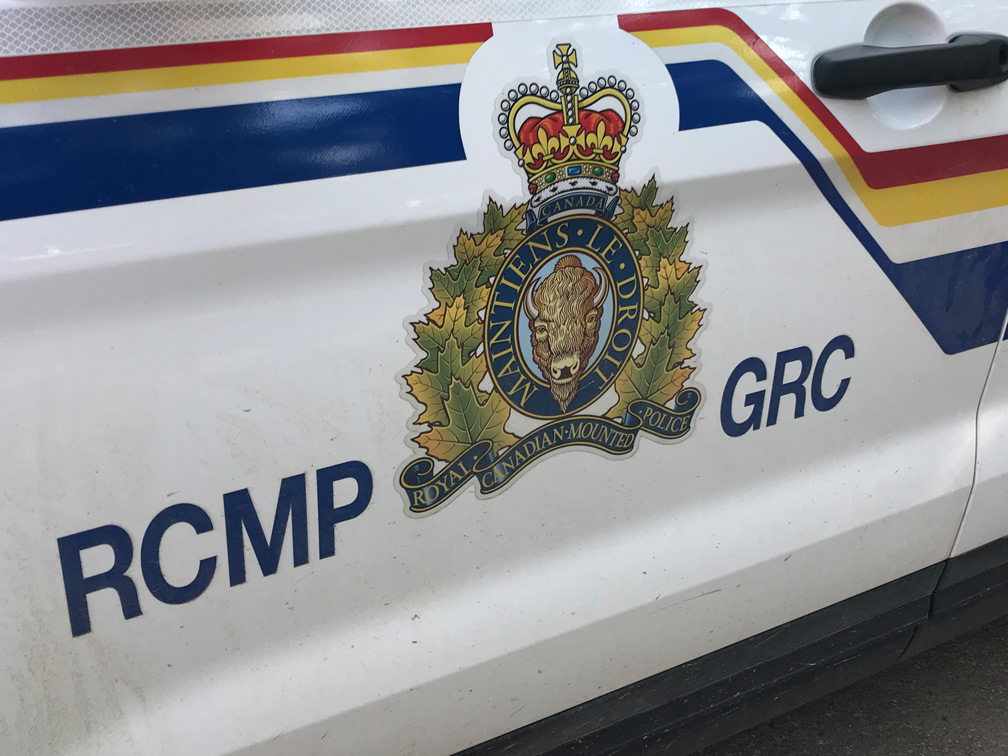 RCMP in the Parkland has released a wanted persons list for the Parkland.
The RCMP is asking for the public's assistance in locating the individuals.
First on the list is 24-year-old Candie Rainbow Gambler from Dauphin. She is currently wanted for failing to comply with the conditions of her probation order.
Second, on the list is 25-year-old Justin James Stewart from Gilbert Plains He's wanted for failing to attend court in relation to several charges including impaired operation of a motor vehicle, theft of a motor vehicle, and mischief under 5 thousand dollars. He is also wanted by the Roblin RCMP and the Esterhazy RCMP for failing to attend court.
Third up is 30-year-old Starlett Jewel Abigosis from Winnipeg. She's wanted for failing to appear in court on April 4, 2019, in relation to several charges that include assault, break and enter, forcible confinement, and assault with a weapon.
Fourth on the list is Jason Robinson Stevens, a 28-year-old from Dauphin. He's wanted on three separate arrest warrants. Failing to appear in court in relation to multiple drug and firearms offences, failing to comply with the conditions of his probation order, and failing to comply with the conditions of his recognizance.
Fifth is Virgil Paul Lavallee, a 29-year-old from Dauphin. He's also wanted on three separate arrest warrants. The first is for four counts of assault that occurred in Dauphin on July 27, 2019, the second is for assault and choking to overcome resistance that occurred in Dauphin on July 3, 2019, and the third warrant is for failing to comply with the conditions of his probation order.
The final person on the list is 37-year-old Sheena Maretta Therien from Onanole. She's wanted for several charges that include failing to comply with a recognizance, possession of property obtained by crime, operation of a motor vehicle while being pursued by police, dangerous operation of a motor vehicle, and theft under 5 thousand dollars that occurred on May 2, 2018.
Anyone with information on the whereabouts of these individuals is asked to contact the Dauphin RCMP at (204) 622-5020, call Manitoba Crime Stoppers anonymously at 1-800-222-8477, or submit a secure tip at www.manitobacrimestoppers.com.
Details

Contributed by

Isaac Wihak
Tomorrow the Assiniboine Community College in Dauphin is holding their yearly skills challenge and open house.
Students have the chance to see what the college is like and try out some of the activities related to the college's programs.
The skills challenge allows kids to compete in different program activities.
Director of the Assiniboine Community College Parkland Campus, Gabe Mercier is excited to see the turnout.
"It should be a very interesting day. What we've found is when we combine the skills challenge with the open house the campus is usually quite full, quite busy, and kids seem to have a lot of fun. At the end of the day what I really enjoy is to see the kids coming up to get their prize with a big smile on their face."
The programs include Early Childhood Education, Business administration, Comprehensive Health Care Aide, and Carpentry and Woodworking.
There will be three winners that receive a one thousand dollar tuition prize.
To find out more or enter visit or This email address is being protected from spambots. You need JavaScript enabled to view it.
Details

Contributed by

Tess Kovach
The Gilbert Plains – Grandview Ag Society is hosting their AGM tonight. They'll be going over everyone's roles, and they'll vote to decide the treasurer and secretary for the next year. Kevin Boese, President of the Gilbert Plains Ag Society, welcomes volunteers to show up to the meeting, as well as new people because they have some director spots open.
Boese doesn't expect a lot of major changes tonight.
"We're just going over a few things, our rodeo this year is July 10th to the 12th again, the second weekend in July like it always is. One thing that is going to change this year is that the Gilbert Plains Ag Society is not doing the high school rodeo this year. Unfortunately, we just didn't have enough volunteers."
Another group from the Ethelbert, Gilbert Plains area will be doing the high school rodeo.
Boese says if you're thinking about volunteering or joining the ag society, they have a great network of people.
"It's always a wonderful time, it's more than just the two or three days of rodeo in July, we have meetings once a month and it's a great little get together. It's a wonderful group of people that we have, I just can't say enough about the volunteers that we do have, they're just a wonderful group, if you're looking to help out with your community a little bit, and want to do something a little extra, it's a lot of fun."
If you'd like to go, the AGM is at 7 tonight in the EMS building in Gilbert Plains.
Details

Contributed by

Isaac Wihak
The Gilbert Plains Splash Park is one step closer to becoming a reality after a generous donation from Kelleher Ford in Dauphin.
During the month of January, Kelleher Ford donated $100 from every vehicle purchased and $50 from every Ford Maintenance Plan and Extended Warranty purchased to the Splash Park. At the end of the day, Kelleher Ford donated $1950.
"This is absolutely huge for us, we're so grateful that they reached out to us," said Cory Gulenchin. "They worked extremely hard off to get us the most needed funds. Thank you so much to Kelleher Ford for what they've done, we love working with them."
The Splash Park which will be located at Centennial Park where the current wading pool is will be state of the art. The cost of it will roughly be $400,000. Through donations and grants, the goal is to complete the park as soon as possible for the community and everyone to enjoy.
"This isn't just for our community, it's for the surrounding communities around us," concluded Gulenchin. "This is a one of a kind Splash Park that no one has seen before. It's going to be incredible and we all can't wait till this gets built and ready to go."
Details

Contributed by

Darnell Duff