Local News
Parks Canada was originally going to be spray patching this week, but due to the thunderstorms we've had, the dates have been changed.
The work will now start Monday, lasting until Wednesday, depending on the weather.
Spray patching will happen from the park's south entrance and then 25 km northbound.
Spray patching is used to get rid of potholes.
The spray patching comes from the Government of Canada's 3 billion dollar investment into Parks Canada to support infrastructure work to heritage, visitor, waterway and highway assets located within national historic sites, national parks, and national marine conservation areas across Canada.
The work is part of a project that aims to ensure a safe, high-quality travelling experience for visitors.
While the work is ongoing, be prepared for single-lane alternating traffic, speed reductions to 60 km/hour in the construction zone with traffic control personnel on-site, and occasional delays of up to 20 minutes.
Crews will be working from 6:30 am - 9:30 pm.
Details

Contributed by

Isaac Wihak
The recently approved Quebec law prohibiting public servants from wearing religious symbols has drawn a lot of backlash.
The law bans people like teachers, police officers, lawyers, and other people in positions of power from wearing religious symbols, like headscarves and crosses, to work.
One major critic of the law is Premier Brian Pallister, who is inviting civil servants concerned about the law, to come work in Manitoba.
Pallister says the province has a shortage of bilingual civil servants and will reach out to public-sector workers in Quebec by sending letters to professional organizations, colleges, and training centres.
Details

Contributed by

Josh Sigurdson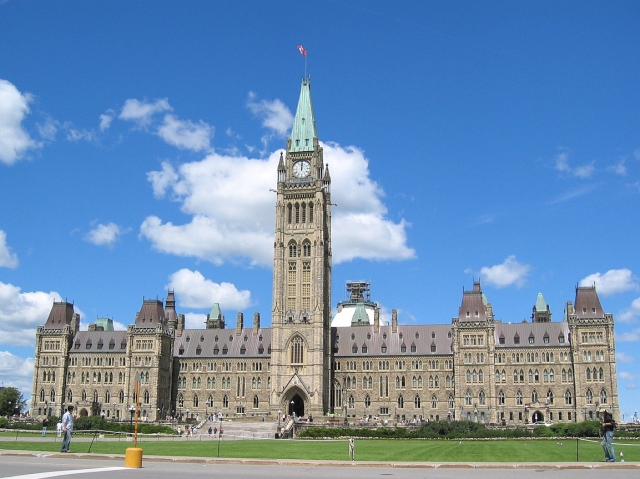 Waywayseecappo and the federal government have reached a settlement for 288 million dollars.
Waywayseecappo chief, Murray Clearsky says the settlement is about land that was surrendered in the 1800s.
"We call it a land surrender, but we never surrendered it. Being the agents of the day, the government surrendered our land and gave it to other communities to make other first nation communities, also took parts of our relatives, our families away from us and put them in different areas wherever they made communities."
Waywayseecappo chief, Murray Clearsky says 92 per cent of their community voted in favour of accepting the money.
"A lot of our community members are very happy and after we had the designation vote, the count came in and we won by a majority, accepting the offer. There were tears, and some were actually crying. Myself, to have it settled, I had tears in my eyes, I had to hold them back. Everyone was so happy, tears of joy."
Clearsky says they did an assessment on the lost land to find the value of the settlement.
Clearsky had been working on getting the settlement since 1991, adding he always had faith a settlement could be reached.
Details

Contributed by

Isaac Wihak
For the second evening in a row, there was tornadic activity.
Last night around 7:20, a water spout touched down at Rainbow Beach, another water spout was seen from Ochre Beach.
Along with the two water spout sightings, a tornado touched down south of Ashern near Camper around 5:30 pm.
In addition to all that activity, there was a thunderstorm with lots of lightning.
Wednesday evening saw a tornado touch down between Eddystone and Crane River, and again north of Ebb and Flow at Eagle Island.
No injuries or damages have been reported at this time.
Details

Contributed by

Isaac Wihak
Just after 5:30 there was a two-vehicle collision on Main St. N in Dauphin.
The fire department, RCMP, and an ambulance were on scene until 6 pm.
If you're heading north on Main you'll have to detour.
Details

Contributed by

Isaac Wihak
Sentencing has been rescheduled for a 29-year-old Dauphin woman responsible for a home invasion.
In March of this year, a 55-year-old woman was unlocking her apartment door when someone came behind and pushed her into the apartment.
The intruder grabbed a knife, cut the phone line, and forced the victim into a bathroom, before taking several items and fleeing.
Jeanine Guiboche was Dauphin Provincial Court yesterday, where she has been remanded into custody for August 13th.
Details

Contributed by

Josh Sigurdson
The move into the new Emergency Department/ Special Care Unit of the Dauphin Regional Health Centre starts next Tuesday, July 23rd.
The following day, July 24th, the new entrance and cul-de-sac area (traffic loop) at the back of the hospital will be open to the public. There will be signs making sure everything is clearly marked.
Due to the new entrance being open, the temporary entrance off Jackson Street will close.
Emergency Department services will stay open throughout the move. Those looking to access the Emergency Department and outpatient services will also use the new entrance.
The parking lot is available via Jackson Street or 4th Avenue Southwest.
The final project phase, including redeveloping the front entrance and front ramp, is currently underway.
More information can be found on the Prairie Mountain Health website or on their social media pages.
Details

Contributed by

Darnell Duff
The first half of the year saw 109 incidents, which is a decrease of 13 from the first half of 2018.
False alarms continue to be the most common incident with kitchen fires being the second most common.
In the second quarter, the fire department spent 2171.5 hours responding to calls.
Fire Chief Cam Abrey says in the second quarter this year there were 18 fewer incidents than in 2018.
In the second quarter, there was a two-way tie between false alarms and outdoor fires for the most common incident with 16 apiece.
With the report comes an update on the incoming rescue truck. Abrey says the kinds of incidents have changed in the last 25 years since they purchased the last truck so they are changing their needs. The new truck will be a little smaller. The fire department is expecting the truck in late October or early November this year.
Details

Contributed by

Isaac Wihak
A stolen Manitoba First Nations Police vehicle was recovered by the Winnipeg Police.


Around 3:00 am Tuesday, MFNPS responded to a residence on Church Road in Waywayseecappo where 3 intoxicated males had broken into a van and refused to leave the property.


When police arrived, the suspects were uncooperative and refused to follow officers' directions.


One of the suspects aggressively advanced towards police and refused to listen to verbal commands from police. Once a taser was drawn, the suspect turned back and walked away from the scene.


After the suspect took off running, police pursued and a struggle ensued. While gaining control of the suspect, police heard someone entering their vehicle. The second suspect then sped away from the scene.


The MFNPS issued a "Be on the Lookout For" (BOLF) on the stolen police car. The vehicle was located by the Headingly RCMP, who observed the car heading towards Winnipeg. The RCMP tried to stop the car but it eluded them.


The car was then found by the Winnipeg Police in the east district area of Winnipeg. The vehicle was stopped by a deflation device. The male suspect was arrested for numerous offences.


All three suspects face numerous charges and have been remanded into custody to appear in Provincial Court. The accused are:


Dakota Wyatte Brandon: Theft of a motor vehicle, Mischief over $5000(x2), Escape lawful custody, Impaired operation of a conveyance by alcohol, Dangerous operation of a motor vehicle, and failure to stop after an accident.


Jessie Brandon: Escape lawful custody, Mischief over $5000, and Theft of a motor vehicle.


Clinton Shane Bird: Assault with intent to resist arrest, Resist peace officer, and Mischief over $5000
Details

Contributed by

Josh Sigurdson
The Manitoba government and physicians have a tentative agreement on a four-year contract.
The contract still needs membership's approval.
The content of the contract includes a pay freeze for the first two years, then a 0.75 per cent increase in the third year and one per cent increase in the fourth year.
Also in the contract is an additional 2 million dollars for maternity and paternal benefits per year, an additional 1 million dollars per year for the continuing medical education rebate program, and the 10 million dollar annual fund for the physician retention program has been extended.
Some health-care unions are taking the government to court over legislated wage freezes, nurses have gone two years without a contract and talks have been on hold with other health-care unions.
The ratification process is underway and members should be receiving their ballots shortly.
Details

Contributed by

Isaac Wihak
A potential choking hazard has led Health Canada to issue a recall on Joe Fresh brand baby sun hats.
The agency issuing the recall says the loop fastener on the hats, which come in a variety of colours and patterns, may detach and pose a choking hazard.
The recall affects roughly 64-thousand hats that were sold across the country between January and June of this year.
Health Canada says the company hasn't received any reports of injuries. If you have one, stop using it immediately and return it for a full refund.
Details

Contributed by

Darnell Duff