Latest Sports
Grandview's Ryan Pulock has proven he can play with the big boys in the NHL, and because of it he's not going anywhere.
The big, hard-shooting defensemen has signed a two-year extension to stay on Long Island with the Islanders.
Ryan is coming off a breakout year with the Isles which included a dominant five point game.
All in all, he recorded a career-high 32 points in 68 games, which was second among Islanders defenders in scoring.
With the re-signing, the Grandview native is set to join fellow Parklander and Dauphin's Barry Trotz.
Details

Written by

Darnell Duff
If you like high-flying family entertainment, Brandon is the place to be on November 3 as the Harlem Globetrotters will be making a stop in the "Wheat City".
The event will be a part of their "Amazing Feats of Basketball World Tour" and will be at Westoba Place.
For 91 years, the Globetrotters have provided fans with thrills and excitement to it's fullest and that's set to continue on the 250 city tour.
"This is the ultra family show," said Krista Kowaluk, Marketing and Sponsorship Manager at Keystone Place. "I remember going to this as a kid, and it's stuck in my brain the entire time. It's the ultimate family event."
"They believe in just having a good time, and providing fans with the best night possible," she added. "And, they're incredible athletes and they will definitely WOW you. It's such a good show, and it's a definite must see."
The last time the Globetrotters took over the Keystone Centre was over 20 years ago.
Tickets will go on sale at 10 a.m. on Monday, July 23. They'll start at $20 and will increase, but don't worry about finding some in your price range.
"No matter what your budget is, there will be a ticket that works for you," said Kowaluk.
For all your ticket information, and to purchase them starting July 23, head to Keystone Centre.
For more on the Globetrotters to get you all set up for the event, head to Harlem Globetrotters.
*Photo Credit - John Salangsang*
Details

Written by

Darnell Duff
When becoming an umpire, the goal is to advance to the highest level possible, but, for some people it takes a very long time to move up even one level.
However, Dauphin's Carter Williamson seems to be progressing at a rapid pace and he's been rewarded for his contributions behind the dish and on the bases.
Fresh off umpiring his first ever AAA tournament over the July Long Weekend, the 15-year-old has been named Baseball Manitoba's Winnipeg Goldeyes Umpire of the Month for the month of June.
"It's so important to me," said Williamson. "It feels so good to be recognized. I'm just going to keep working as hard as I can, and better myself as an umpire so I can do this more."
Carter will now change his uniform this weekend and play for the Parkland Source for Sports Midgets as they head to the Provincial Championships, but going forward as an umpire, he feels this award will help him as he looks to make it as high as he can.
"It gives me a ton of confidence," said Williamson. "I really think it's going to help so much. Anytime I can get my name out there as an umpire, it's going to help."
Getting the chance to umpire a AAA tournament provided Carter with lots of knowledge, and obviously, he made quite the first impression. He's already been invited back again for next seasons tournament.
"There was a ton of experience from the umpires that were there," he added. "They took me under their wing, and they coached me up every single step. It was a great experience for sure."
This award is Carter's second major one that is handed out by Baseball Manitoba. Last year he was won BM's Youth Umpire of the Year award.
Details

Written by

Darnell Duff
Here are some scores from July 16.
Southeast Senior League:
Grandview Lakers lost to E & S Yankees. (Yankees lead series, 1-0.)
Roblin Stars lost to Willowbrook Royals. (Royals win series 2-0.)
Santa Clara League:
Portage beat Neepawa (Portage leads series, 1-0.)
Manitoba Amateur Golf Championships:
Dalen Schulz (Dauphin Lake Golf Club) shot an opening round 6 over, 78. He's in a tie for 32nd.
Details

Written by

Darnell Duff
After months and months of hard work and determination, Dauphin's Karla Tycholiz headed to Quebec this past weekend to take part in the Canadian National Bodybuilding Championships.
And, what a weekend it ended up being for the Dauphinite. She won first place in the Grand Masters 45+ category and was second place in the Figure C height category.
"There's been a lot of hard work that has gone into this," said Tycholiz. "I trained for about six months to just be able to compete at the competition."
"It feels absolutely fantastic," she added. "It kind of verifies all the hard work I put in the gym, and out of the gym with the strict food eating. I had so much support from my husband, family, and friends which made all the difference in doing well at the competition."
Taking a look back at the one-day event in Laval, Quebec, Tycholiz knows exactly what her favourite part was... besides doing so well.
"Just meeting all of the people," said Tycholiz. "All of them were so kind, friendly and just great people to be around. It was great to meet people who have been through the same grind and journey as I have."
The Champion is now back in the Parkland, but she's not sure if she'll compete again in the future.
"Winning definitely opened up some opportunities, but I don't know what's up next for me," said Tycholiz. "I'm just trying to take it all in, and I want to figure out if and when I'll compete again."
Two years ago, Karla placed seventh at the National Championships, so this result came as a surprise.
"I was definitely really surprised to place so high this time around," she added.
Details

Written by

Darnell Duff
Dauphin's Connor Shaw made the trip back from Winnipeg this past weekend for the Grand Plains Celebrity Classic.
And, he's sure thankful he did. Playing in a foursome with Riese Gaber, Braden Clement, and Christian Laughland, Shaw came up to the team's second shot on the par 5, 6th hole and after he hit it, the team didn't need anymore.
That's because, from just about 180 yards out, Shaw holed it out for albatross.
"It felt pretty amazing," said Shaw. "Braden had a solid drive that put us near the right bunker. The pin was in the back left and that's where the wind was going as well. So I knew I just had to put a good swing on it and hit the middle of the green."
"We watched it land about four or five feet from the hole, and we saw it spin over," he added. "We were about 99% sure it went in, but we couldn't be for sure. So, we got Scotty to drive up there and sure enough, it went in. It was a really cool moment for sure."
The odds of making an albatross are a shocking estimated six-million to one.
Shaw and his foursome ended up shooting 15-under, one behind the eventual winners.
"We were kind of head to head with them all day," said Shaw. "We made par on the first couple holes so they got an early lead. But, that albatross put us back in it against them. Last year we beat them by one, and this year they beat us by one, so it was a fun competitive day."
"It was cool to have a little competition in there for sure," he added. "Overall, it was just a great day."
Throughout his golfing career, Shaw has had some very high moments, but this albatross ranks higher than all.
"It's got to be #1," said Shaw. "In the Manitoba Jr, I hit one in from 180 yards, and I've hit a few in from like 100. I think the difference from the one at the Manitoba Jr. from 180 was that I hit this one exactly the way I wanted too."
"Before the shot, I drew it up in my head and I did exactly what I drew up," he added. "It's easily the best shot I've ever hit."
Shaw was slated to tee it up in the Manitoba Amateur which gets underway today, but a wrist injury has prevented him from doing so.
Details

Written by

Darnell Duff
Three Parkland teams were on the diamond over the weekend in AA Provincials.
Dauphin 11U:
Lost to Miniota, 17-5.
Lost to Charleswood, 15-0.
Lost to North Winnipeg, 11-1.
Beat Portage, 15-14.
Roblin Stars 13U:
Lost to Carillon, 17-5.
Lost to Macdonald, 12-1.
Lost to Morden, 16-6.
Lost to Bonivital, 16-10.
Ste. Rose 15U:
Lost to Charleswood, 9-8.
Lost to Chalmers, 15-5.
Lost to Brandon, 8-6.
Lost to Warren, 9-8.
Details

Written by

Darnell Duff
FIRST PLACE:
Gene Turk
Billy Turk
Scott McCallum
Chad Facey
SHOT 55 (-16)
SECOND PLACE:
Connor Shaw (Had albatross on #6)
Christian Laughland
Braden Clement
Riese Gaber

SHOT 56 (-15)

CLOSEST TO THE HOLE# 4 - Micheal Procyk- 87 "
CLOSEST TO THE HOLE #9 – Ryan Pulock 3'3"
CLOSEST TO THE HOLE #14 - Vern Ellis 13'5"
CLOSEST TO THE HOLE #17 - Dan Lehmann 1'7"
Details

Written by

Benjamin Schwab
The Winnipeg Blue Bombers are heading to Vancouver.
They take on the Lions tomorrow evening at 9.
As always, you can tune into BlueBombers right here on 730CKDM, as we are a proud member of the BlueBombers Radio Network
Details

Written by

Benjamin Schwab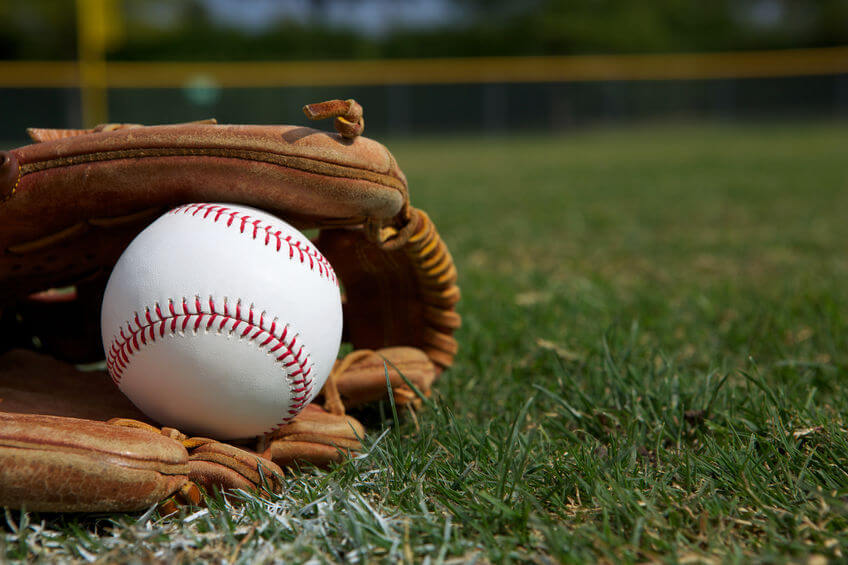 Balloholics beat the Cartridge Outlet Dane's Dingers 37-9
Denray Tire took down the Strilkiwski Contracting Crushers 42-15
The Outlaws beat the Blackbeards 16-1
Showtime was victorious 19-14 against the Swingers
Catalyst Credit Union Brewmisters beat Guns n Hoses 24-16.
Details

Written by

Benjamin Schwab
The Dauphin Parkland Source for Sports Midgets beat St Rose Thursday night 10-0.
Last night they beat them 11 – 7.
Now they are are advancing to provincials in Altona next weekend
Details

Written by

Benjamin Schwab