Latest Sports
Here's the scoreboard for June 20.
Santa Clara Baseball League:
It was perhaps the game of the season, and it was an all Parkland battle as Dauphin hooked up with Ebb & Flow.
The teams went into the bottom of the second tied at one, but then Dauphin busted open the flood gates and took a 5-1 lead. That lead wasn't safe for long as the Lakers eventually took a 6-5 lead into the seventh.
Once again a lead proved not to be, as Keiran Raknerud came up to the dish in the bottom half of the inning, and sent a single into the outfield which brought two runners in, and gave Dauphin a 7-6 win, their fourth straight.
More:
Carberry beat Austin, 12-2.
Minnedosa beat Plumas, 8-3.
Portage beat Neepawa, 5-3.
Southeast Senior League:
Canora Supers beat Back Forty Brewers, 23-8.
Langenburg Legends beat Yorkton, 4-3.
Details

Contributed by

Darnell Duff
Russell's Keaton Ziprick is one step closer to living his dream and getting the chance to head to the Canada Winter Games.
He's one of just three goalies in the entire province that made the Top 29 cut for Team Manitoba, that'll eventually represent the province at the CWG next year.
"It feels very special to me," said Ziprick. "I never thought I would make it this far. It's been an amazing experience, and I just really hope I can get a spot on the final team."
"I think they like the fact that I communicate with players as much as I can," he added. "I also like to play the puck lots, and come out and challenge."
With just three goalies left on the roster, Keaton has a 66.7 percent chance of making the final roster, but he's not letting that get to his head.
"I'm not putting extra pressure on myself," said Ziprick. "I'm just telling myself I have to work as hard as I possibly can, to stay as fit as I can to make this team."
Keaton has played against all of the remaining players, but, mostly as opponents, and he's enjoying playing with them.
"It's a really fun experience playing with all these guys," he added. "Everybody is so good, and all of them together makes us a really good team. It's really fun to play with them."
"Playing with all these guys has definitely made me a better goalie," he added. "And, the coaches are all fantastic. I'll definitely be able to take a lot back to the Rangers as well."
Keaton doesn't want to look too far ahead, but making the Canada Winter Games Manitoba Team would be really special.
"That would literally mean the world to me," said Ziprick. "To be able to go to Red Deer and represent our province would be amazing. It would be such a great experience."
Keaton and the rest of the 28 remaining athletes will meet up once again in August for another weekend of tryouts. From there, 27 athletes will be selected to take part in an exhibition tournament, and the CWG team will be announced after that.
AUDIO - Keaton Ziprick:
Details

Contributed by

Darnell Duff
The lineup for the Dauphin Kings next season shaped a little more today, with the commitments of two players based out of Quebec.
The first player is 18-year-old forward Antoine Gauthier who's from Carleton, Quebec.
Gauthier:
He spent last season with the New Hampshire Jr. Monarchs of the United States Premier Hockey League.
In 32 games he had 18 points (5 G) for the Monarchs, and he had four goals and nine helpers in five games earlier in the season with the USPHL Elite League club.
"He's a kid that's going to bring a good compete level to our team," said Doug Hedley, HC/GM for the Kings. "He works hard off the ice, and he's a good citizen. Speed is a big strength in his game. He's definitely going to give us that added depth."
The second player is 18-year-old defencemen Marc-Antoine Couture who comes from East Angus, Quebec.
Couture:
Playing in both the USPHL Elite and Premier Leagues last season, Couture had 11 points total in 39 games.
10 of the points came in the Premier League.
"From what I've heard, his strongest asset is he's a good puck mover and makes a great first pass," he added. "There are some parts of his games he has to get better at, but he's only 18-years-old. He's a Division One prospect, and we're looking forward to having him in the program for sure."
More:
In case you missed it, the Kings 2018-2019 schedule has been released. You can check it out at Dauphin Kings Schedule.
Details

Contributed by

Darnell Duff
Golf clearly runs in the family for the Homenuik's.
Stan Homenuik is still making birdies and playing every day at the Dauphin Lake Golf Club, and Stan's Sister In Law, Marg Homenuik was recently inducted into the Manitoba Sports Hall of Fame... again.
Already inducted as an individual for her incredible golf career, Marg has now been inducted in the "Team Category" as she was a part of the 1962 Manitoba Ladies Amateur Team that won the Ladies' Amateur Canadian Golf Championships.
"It's definitely a great honour to be inducted as a team," said Homenuik. "It's my second time, and it means a lot."
It's no surprise that Marg and the rest of her team were inducted into the HOF. They were the first Manitoba team to ever win the Canadian Ladies' Amateur Team Title. 56 years later, Marg and the team still remain as the only Manitoba team to do so as well.
"When we won, we didn't think we would get automatically inducted, we just wanted to win," said Homenuik. "It was very hard to beat BC, Ontario, and Alberta, but we found a way to get it done."
Previously, Marg was inducted into the HOF in 1998, and her career is definitely deserving. She won four straight Manitoba Amateur Championships from 1961-64, and she won six overall. She also won 11 Club Championships at Rossmere in Winnipeg and three at Elmhurst.
"The first time being inducted as an individual was really, really exciting," she added. "This is as well, but it's a different exciting. There was four of us, and we had to come together and play really well in one week, and we did that. All in all, it's a special feeling."
Marg now plays occasionally at Rossmere, where she became a Champion 11 times back in the day, and she's also helping her nine-year-old grandson get into the game. Making sure she helps young aspiring golfers pave their way in the game is very important to Marg, and it's also very important to Stan here in Dauphin. Stan holds several lessons at the Dauphin Lake Golf Club.
"It's very important to help the young kids learn the game, so they can have success in the future," said Homenuik. "We've had success in the game, so it's really important for us to give back."
Stan not only helps young kids get better, but his game is still near the top. He shoots in the 70's frequently, which Marg is highly impressed about.
"It's pretty impressive, that's for sure," she added.
Winning those four straight Manitoba Amateurs' is something Marg never will forget when she looks back at what was quite a decorated career on the links.
AUDIO - Marg Homeniuk:
Details

Contributed by

Darnell Duff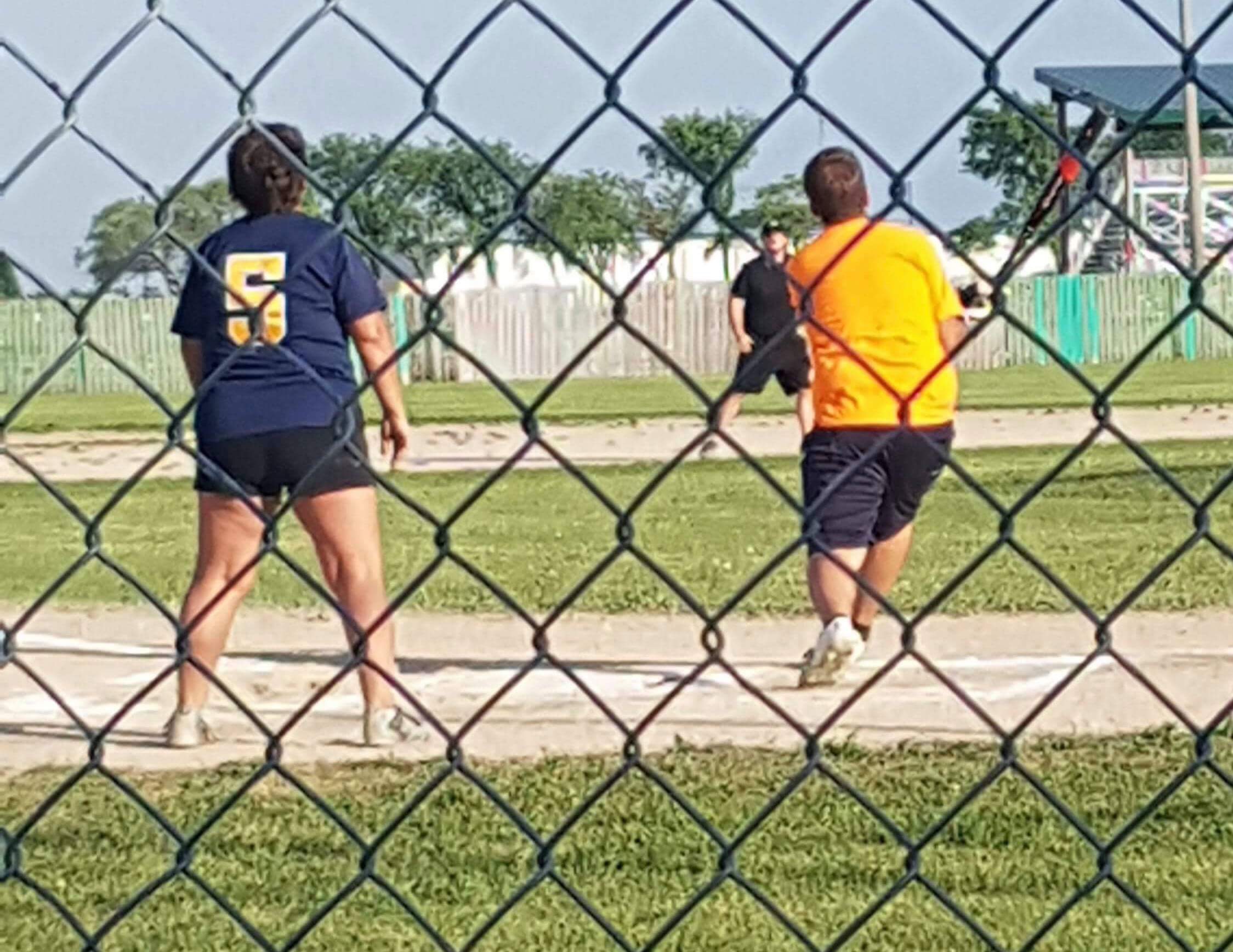 It was a quiet night of local ball tonight.
Dauphin Competitive Slopitch League:
Giants beat the Aspen Insurance Swingers, 14-13.
Outlaws beat Strilkiwski Contracting Limited Crushers, 32-5.
Brewmeisters beat Danes Dingers, 21-7.
Details

Contributed by

Darnell Duff
This past weekend was a special one for the Roblin Stars Bantam baseball team, and it was especially special and historic for Grandview's Tristan Wood.
That's because the 15-year-old Grandview native threw a no-hitter against Ste. Rose # 1 at the Bantam Parkland Regional Championships.
"It felt really awesome," said Wood. "I was super proud of myself."
"I was just throwing strikes, and having fun out there," he added.
Thanks to the razor-sharp performance from Wood, and overall performance from Roblin over the weekend, they are now getting prepared for the Bantam "A" Provincial Championships early next month.
Wood is originally from the Tootinaowaziibeeng First Nation, then he grew up in Grandview.
Details

Contributed by

Darnell Duff
You dream about it, Greg Procyshyn gets it done.
He recorded a hole-in-one earlier today at the Gilbert Plains Country Club on the 9th hole.
His shot hopped once before it disappeared into the bottom of the cup.
Details

Contributed by

Darnell Duff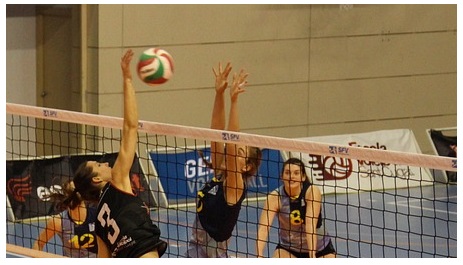 The Parkland Vipers Volleyball Camp is set for August 30-31, and the registration deadline is on Wednesday, June 20.
"Registrations have started heating up in the last week or so," said Ted Rea, Coach. "But, we're still looking for some more in both age categories, and specifically girls in grade eight, nine and now 10."
The camp will feature two groups:
Grade 6 & 7 - 9:00 a.m. - 12:00 p.m.
Grade 8 & 9 & 10 - 1:00 p.m. - 4:00 p.m.
The fee to take part is $75, which includes both sessions and a T-Shirt.
Former Canadian women's team members Tammy Silworsky, and Kathy Preston will be the two instructors.
"If you played U-12 with the Vipers this past year, or if you're just looking to learn the game, this is a great camp," said Rea. "It's a great opportunity to get some practice in before the fall season begins. Volleyball is such a great sport, and this is going to be a great camp."
You can register your child today by giving Ted a call at 648-4433, or email him at This email address is being protected from spambots. You need JavaScript enabled to view it.. You can also head to Parkland Source for Sports here in Dauphin, and pick up a registration form.
Just 30 players will be accepted for each camp.
Details

Contributed by

Darnell Duff
The search for a new General Manager is now on for the Neepawa Natives.
The organization has announced that Myles Cathcart stepped down as the team's GM after a more than 25-year tenure at the helm.
"I would say it was a surprise," said Ken Waddell, Natives President. "There was a difference of opinion between the board and Myles. I can't say thank you enough for all he's done in the years. He'll be a loyal fan and supporter of the team going forward, I'm sure. He just couldn't see handling some of the things we as an organization wanted done, so he did the right thing and stepped aside."
"It was honourable of him to do so, and we'll go on from here," he added.
As far as recruiting and scouting goes, going forward, Ken says nothing changes and it's business as usual.
"Myles stepping down doesn't change any of the recruiting or scouting process," said Waddell. "We actually had our list updated as of this morning. We're having a camp coming up here shortly, and we're expecting it to be full. We're all working hard to put us in a good situation."
The Natives finished nine points back of a playoff spot this past season, finishing with a 25-31-3-1 record. Most of the 31 losses came in the second half of the season after the team started the season very strong.
"Every team's goal is to win the League Championship, and that's what we're aiming for," said Waddell. "We're aiming to be as high in the standings as we can, but one thing we always have to address is the financial viability of the team.
In order to help out with their finances, Neepawa has implemented a "Player Travel" fee for the upcoming season. Each player will be required to pay $267/month, $1600 per season to travel on the team bus.
"That's going to for sure help us get back in better shape financially," he added. "We've averaged a loss of over $18,000 over the past 10 years of community ownership, and that needs to stop."
Neepawa opens up their regular season with a home and home against the Winkler Flyers on September 21-22.
AUDIO - Ken Waddell:
Details

Contributed by

Darnell Duff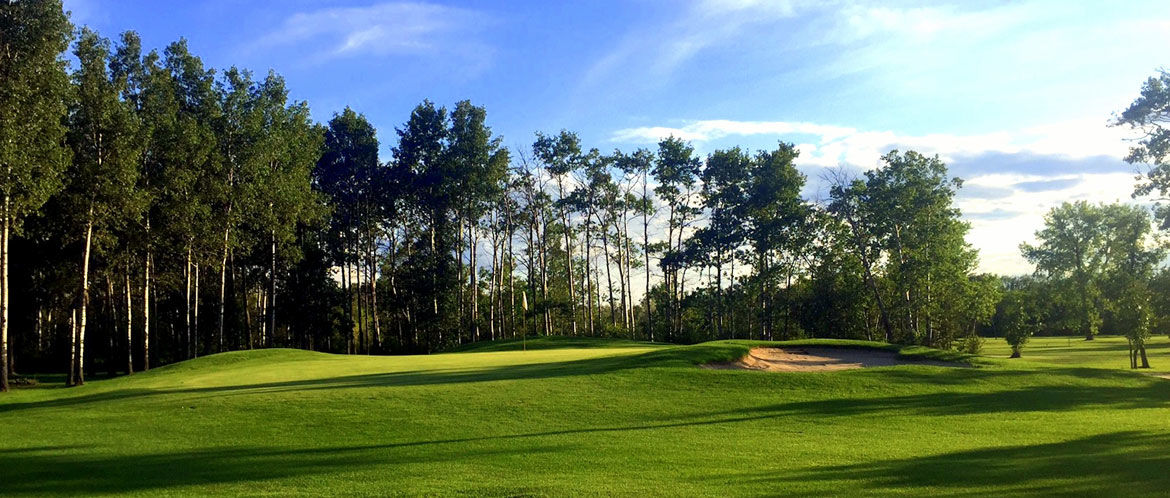 Some of the bright young golfers in the Parkland and their parents took over the Dauphin Lake Golf Club this past weekend for the Stan Homenuik Adult/Junior Tournament.
Here are the results:
9 & Under Division - Grayson Stykylo.
10-12 Division - Jackson Delaurier.
13 & Over Division - Eric Prokopowich.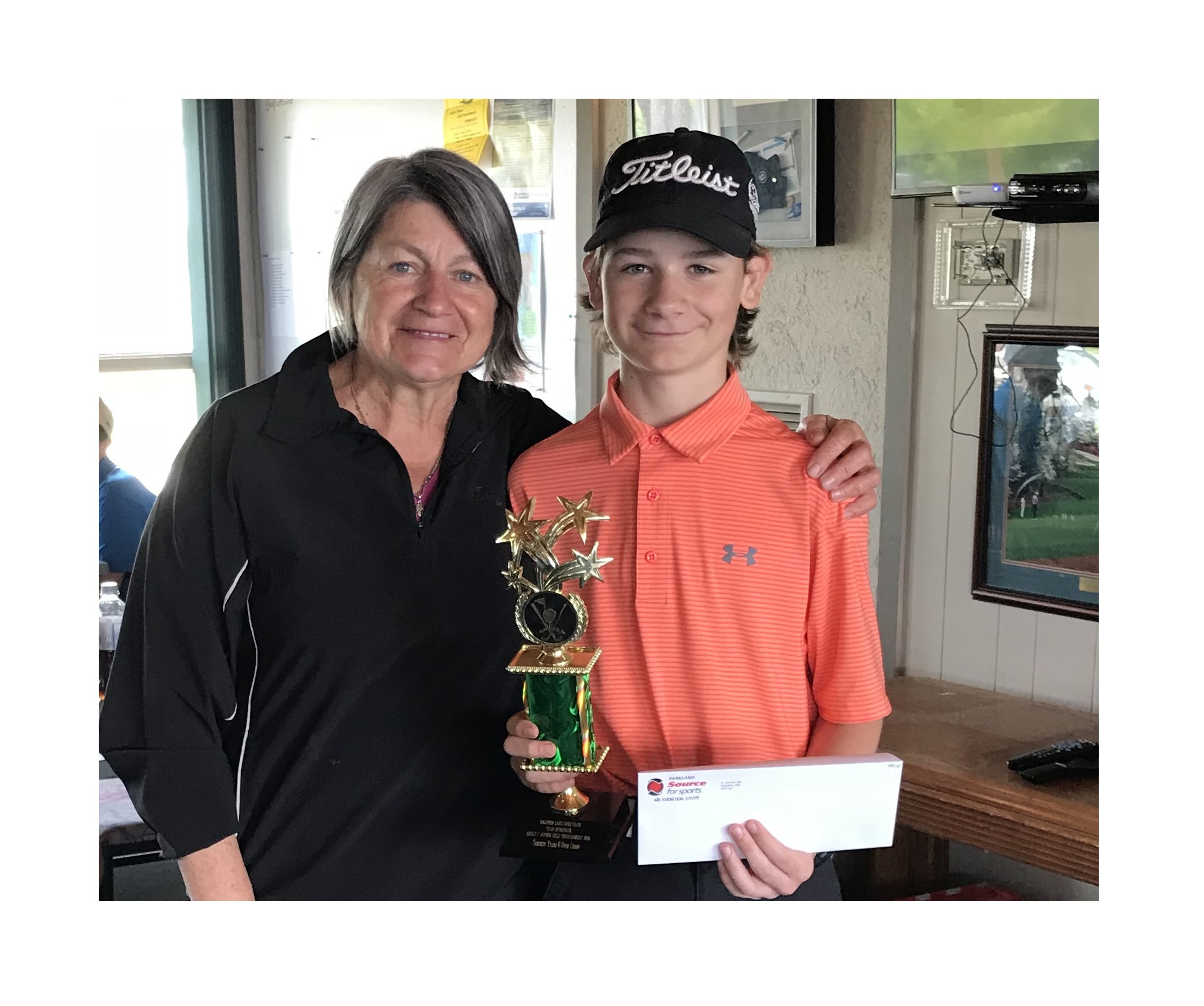 The youngest golfer was Talon Porter.
Details

Contributed by

Darnell Duff
Dauphin's Stanley Cup Champion is now on the search for a new Head Coaching job.
Barry Trotz, who led the Capitals to their first ever Stanley Cup Championship has resigned from his position with the organization, making him a free agent.
Trotz has coached over 1500 NHL games, and the past four seasons were all with the Capitals. Prior to that, he spent 15 seasons with Nashville.
Stay tuned as we'll let you know exactly where Trotz is going when a decision is made.
Details

Contributed by

Darnell Duff