Latest Sports
In his last year of high school football he won a championship with the Dauphin Clippers.
Then he took his skills to Winnipeg.
That's the route for Dauphin's Ty Hassel. He's now playing on the St. James Rods who play in the Manitoba Major Junior Football League.
"I'm definitely having a really good time," said Hassel. "I'm really happy that I was able to continue my football career after high school."
Playing against some of the best players in rural Manitoba wasn't easy. But, now that he's playing against some of the best players in all of the province, it's gotten even harder.
"It's definitely been a pretty tough transition," said Hassel. "Everyone out here is so skilled and guys are a lot bigger than they were in high school. It's been challenging, but I'm enjoying the experience."
The Rods have started their season 0-2. Heading into week three and going forward, Ty knows what he needs to do to have success.
"I just need to get bigger, faster and stronger," said Hassel. "Those are really the things that'll allow me to help the team the most."
Playing on the Rods also gives Ty a chance to play with a couple of his buddies. Steven Zurba and Cole Precourt are also on the team.
"It's been a lot of fun," said Hassel. "Obviously I'm really good friends with both of them so it's nice that I can share this experience with them. I'm hoping we can turn things around and win some games together."
The team is back in action on Friday when they take on the Nationals.
Details

Contributed by

Darnell Duff
The Parkland Midget Rangers hit the ice tonight for their second test so far in the pre-season.
They'll welcome the Yorkton RawTec Maulers to Credit Union Place.
The two teams played last week when the Rangers fell 5-1.
"We're trying to evaluate what we have to work with," said Arnie Caplan, Head Coach. "It's sort of been a mish-mash with injuries and some players still at junior camps. We've got four games in the next five days which will really allow us to see what we have and where we want to go."
After tonight, the remainder of the four games will come this weekend at the Souris tournament.
The Maulers begin their regular season next Friday. That means you can expect a veteran lineup tonight at Credit Union Place.
"They're going to be hungry," said Caplan. "There are a lot of guys battling for spots there. They're going to play really hard and they'll play a high tempo game. That's what they did last week so we can expect that again."
For the players on the Rangers tonight that want to be on the regular season squad. The message from Arnie is simple.
"Guys just need to bring out what they do best," added Caplan. "We need everyone to give it their all and show us what they can do."
The puck drops tonight at 7:30.
Details

Contributed by

Darnell Duff
It was a golden weekend for Dauphin's Kevin Thiele and Boyd White.
The Dauphin duo joined forces to cruise through the competition at the Clear Lake Tennis Tournament this past weekend and win it all.
"It definitely felt great but we didn't expect to win it all," said Thiele. "I've played it personally for 15 years and I've never been in the final."
"It was pretty special to just get to the final," he added. "Then to win it all was an even better feeling."
In the round-robin, Thiele and White went 4-0. They then beat Larry Kustra and Craig Zamzow of Swan River in the semifinals 6-4, 6-4.
In the finals, Thiele and White held off the three-time defending champions Kit Harrison and Gilbert Lee of Brandon in the final in straight sets.
The scores were 7-5 and 6-4.
"It was a cool feeling to beat them in the final," said Thiele.
Winning the Clear Lake Tournament hasn't been the only success story for the duo this summer.
They also teamed up three weeks ago to win the Wheat City Classic in Brandon.
"It's just been a really good summer for us," said Thiele. "We've been playing more and I think we just sort of got in a groove. I'd say winning that tournament in Brandon definitely gave us confidence for the tournament in Clear Lake."
"We knew we were in a little tougher in Clear Lake, but we stuck to the plan and got it done," he added.
Kevin and Boyd will now look to turn what has already been a great summer into a spectacular one. They'll head to Brandon at the end of the month to take part in the Brandon Club Invitational.
"We've been playing a lot of singles lately in our practice time so we can become more consistent because you hit the ball more and move a lot more," said Thiele. "And of course it helps us improve our conditioning. So, we'll continue to do that to prepare and hopefully, it works out."
After that tournament, the duo won't play another tournament this summer. But, that doesn't mean they won't join forces again in the future.
"Obviously joining up together has worked," said Thiele. "We're definitely going to try and defend next year."
Details

Contributed by

Darnell Duff
The MJHL pre-season is winding down.
So that means players that aren't good enough to play in the league are getting cut on a near daily basis. But, not Swan River's Jackson Betcher.
The 17-year-old is still with the Stampeders organization as they enter their game tonight against OCN.
"Things have been going pretty good so far for sure," said Betcher. "There's lots of competition and everyone's working hard. There are still nine defencemen left, so I have lots of work to do."
Betcher's coming off a two-year run with the Parkland Midget Rangers.
The Swan River native improved immensely in his second year. He put up 14 points in his first year with the team, and more than doubled that last year with his 34 points.
As he looks to make the jump up to junior, he already knows it's been a tough transition.
"The pace is a lot higher then midget and the compete level is ramped up," said Betcher. "I just need to keep pushing myself. I can't really afford to make any mistakes or else the puck may end up in our net."
"It's been tough for sure, but I'm enjoying the challenge," added Betcher.
Despite the challenges Betcher is experiencing, he's got a good feeling he can make the squad.
"I'm pretty confident in myself right now," added Betcher. "I'm not going to push anything and say I'm on the team yet. But, I'm obviously hoping I will be."
Growing up in Swan River, Betcher had one big dream when he started playing hockey. That was to play for the Stampeders, and that dream has lived on throughout the years.
"It would be an absolute honour," said Betcher. "Especially as a 17-year-old cracking the roster and playing in my hometown. I'm just hoping I can make that dream happen."
Betcher will play his third pre-season game with the team tonight.
Details

Contributed by

Darnell Duff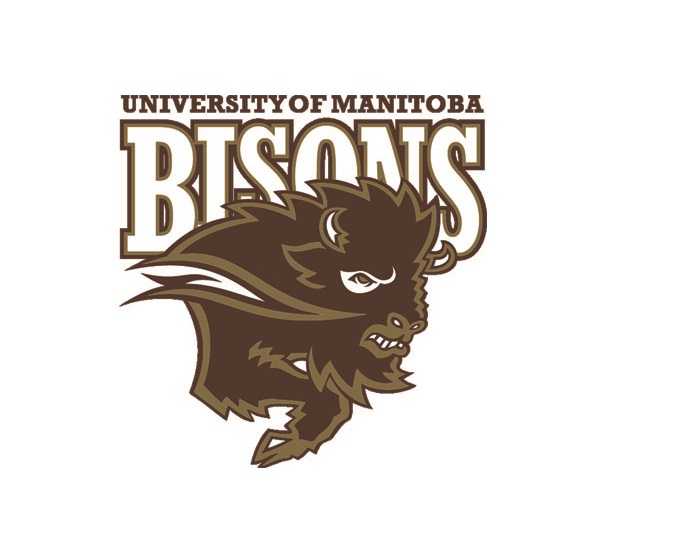 Last year's National Champions are coming to Dauphin.
The University of Manitoba Bisons will be in town this Saturday and Sunday.
They'll take on the University of Saskatchewan Huskies in a two-game set.
Saturday's game goes at 7:00 p.m. and Sunday's puck drop is set for 2:00 p.m.
"We're definitely very excited to have these university hockey teams here in Dauphin playing," said Ann Ransom, Parkland Minor Hockey Association President. "It's not only great for our female players but it's going to be a lot of fun for fans to watch."
On top of the games, young female hockey players will get the chance to learn in some camps taking place before the games.
Coaches from the U of M and U of S will lead Sunday's female hockey camp. For more details on that and how you can get involved, head to Female Hockey Camp.

Tickets for adults are $10. Youth aged 17 & under will get in free as long as they're with an adult.
The proceeds from the games will go to the Parkland AAA Bantam Women's Rangers.
The doors are set to open one hour before puck drop.
Details

Contributed by

Darnell Duff
It wasn't pretty, but the Dauphin Kings came back twice and eventually held on to beat the Waywayseecappo Wolverines tonight, 3-2.
Through the first 30 minutes of the game both Brody Palmer for the Kings and Isaac Labelle for the Wolverines shut the door.
Then, at the 10:37 mark of the second, the game took a turn as the pace picked up and with it the Wolverines opened up the scoring on a breakaway as Brian Mentuck beat Brian Landsberger who replaced Palmer midway through the game.
After 40 the hometown team led 1-0.
It didn't take the Kings long to tie it up in the third, however.
Riley Buller scored his second in as many games off a dandy of a tip with Alex Schneider and Matt Boren picking up the assists.
Wayway regained their lead at the 7:16 mark as Ethan Knusten beat Landsberger.
From there, it was all Kings. Playing in his first game with the team Ian Tookenay tied up the game at the 10:04 mark. Carter Sawchuk and Avery Smith picked up the assists.
Jaymes Knee scored the eventual winner 13:58 into the third with rookie Nakodan Greyeyes picking up the lone assist.
The Kings will now have two practices before they head to Virden on Thursday for their second last pre-season game.
More:
Earlier today the Kings dealt McCullough Park to the OCN Blizzard for future considerations.
Details

Contributed by

Darnell Duff
He worked hard in the off-season, and now Ste. Rose's Brad Marshall is all set for his third season in the MJHL.
The 19-year-old will once again suit up for the Neepawa Natives who are already well into their pre-season like every other team league wide.
"I would say things are going pretty well so far," said Marshall. "We're cutting a few guys here and there and just trying to get down to our final roster. We're going to be a young group but we have lots of speed."
"I'm just pumped up to get things going," said Marshall. "I'm looking forward to the season and hopefully we can make the playoffs and make a run."
For the past two seasons with the team, Marshall wasn't exactly a veteran or a guy who lit up the scoreboard. But, being 19-years-old now, the Ste. Rose native knows he will have a bigger role this season.
"I'm definitely going to have a different impact on the team this year," said Marshall. "I'm going to be in more of a leadership role this year. I lost quite a bit of weight so I'm going to be a lot faster. I'm also hoping to put up more points so we can win games. I'm looking forward to the challenge ahead."
"I'm just going to do anything I can to help the team out," said Marshall. "I want to keep the room light but focused at the same time. We're going to be a pretty tight-knit group so that's exciting."
One of the reasons the team is going younger this year is because the number of players they graduated after last season.
Three of the Natives top scorers in Ashton Anderson, Jordan Martin, and Justin Metcalf all were 20-years-old and have moved on to play hockey at the next level.
Despite losing some very strong scorers, Marshall is confident with the group that should be set to battle this year.
"I mean of course it's tough losing those players, but I'm confident in some of the young guys coming in," added Marshall. "They're definitely looking promising right now so hopefully they can keep that up and fill those guys shoes."
Brad put up two points fewer last season than his first with the team, but he's still seeing progression in his play.
"I think each year you improve and get more confidence on the ice," said Marshall. "I don't really panic with the puck anymore because I'm confident in my game. I'm looking forward to upping my game to the next level this year now."
Brad and the rest of the team open their regular season on September 21 against Winkler.
Details

Contributed by

Darnell Duff
The Dauphin Kings back end of their pre-season begins tonight as they head to Waywayseecappo to take on the Wolverines.
After two rookie games to start the pre-season, the Kings switched things up and added several veterans to the lineup on Saturday and the same can be expected for tonight.
"It'll be a mixture of young and old tonight," said Doug Hedley, Head Coach and GM of the Kings. "We're going to give everyone a really good chance to show what they have. Matt Boren is our only player who hasn't played yet so he'll play tonight. And Hobbs, Greyeyes, Tivers, Sawchuk will get in and we'll surround them with lots of veterans.
Another notable player from last season who didn't play on Saturday was Jaymes Knee and he's penciled in to play tonight.
As the pre-season continues to dwindle away, Doug and the rest of the organization are looking for a few things in specific during tonight's game as they look to pick their final roster for September 22.
"Having a high energy level and a great work ethic are two key things for the players to have," said Hedley. "We're getting a good chance to see how players react in different situations and parts of a game. We're looking for guys who put their body on the line to make a play and never stop working hard."
With just 12 days until the Dauphin Clinic Pharmacy Kings Home Opener against Virden, things are looking nothing but positive for the Kings.
"For us going forward everything's positive," added Hedley. "I love the skill set and the speed we have. We can play fast and we have a strong skill set, so we're only going to get better and better."
"I don't think there's been anything negative so far," he added. "The veterans came in and they've been working really hard. The attitudes have all been positive, so that's a great thing."
Leeam Tivers leads the Kings heading into tonight's game with three goals so far in the pre-season, while Wayway is led by Nick Doyle who has two goals and one helper.
The puck drops tonight at 7:00 at the Arena Complex.
Photo Credit - Dauphin Kings.
Details

Contributed by

Darnell Duff
The Dauphin Kings are off and running with their preseason as the team's 51st regular season is just 13 days away.
The Kings most recent action came last night when the team welcomed the Virden Oil Capitals to town for preseason game # 3. And, 60 minutes after the game started the Kings earned a 4-1 win in front of their home crowd at Credit Union Place.
"I thought we were okay in that win," said Doug Hedley, Head Coach, and GM. "I think there were some parts of the game we were really good with some good speed and having the ability to create some chances. In the second we were back on our feet a bit because we picked up a few penalties so we had to kill them off."
"Third period was I think our best throughout the lineup," said Hedley. "I mean there are some things we can improve on, but I think overall it was a pretty good effort."
Besides scoring four goals and only allowing one, the Kings penalty kill really shined in a busy night when they headed to the box seven times. But, the Kings killed off six of them.
"Both goaltenders did a really good job yesterday," said Hedley. "Kitchen and Palmer definitely did what they needed to do."
Moving Forward:
The Kings still have three goalies on their roster. Brennan Kitchen, Brody Palmer, and Bryan Landsberger.
All three goalies have shown off their skill throughout camp with Landsberger getting into game action in the first two games against the Stampeders. And, of course, Kitchen made 20 saves on 21 shots yesterday while Palmer went 13 for 13.
With the regular season still 13 days away, Hedley notes all three of the goalies will get more chances to show why they should be the #1 for the regular season opener.
"We're going to give all three goalies a chance to go," said Hedley. "There's no real rush for us because we want to make sure we get it right. Any three of these goalies are very capable of winning games. We're comfortable with all three of them, and they'll all get their chances in the next three games."
One player who showed up in Dauphin last week has definitely been making a case to lock up his spot on the roster.
Riley Buller who played in the NA3HL last year with the Yellowstone Quake hit the ice for the first time in game action in last night's game.
Coming off a 40 goal season last year with the Quake, Buller didn't wait long to pick up a goal as he lit the twine late in yesterday's affair.
Before the goal, however, he showed his commitment to playing hard in all three zones of the ice which included a couple solid defensive efforts while Virden looked to get back in the game.
His performance was definitely encouraging for Doug.
"He's a kid that's come here with a great attitude and a great work ethic," said Buller. "He's a player that would definitely be able to make us better. If we can find room for him, that'd be fantastic."
Next Up:
The Kings are back on the ice tomorrow night when they take on the Waywayseecappo Wolverines on the road.
The next time you can catch the Kings on home ice is Friday evening when the Wolverines pay a visit to the "City of Sunshine".
Photo Credit - Dauphin Kings.
Details

Contributed by

Darnell Duff
The Dauphin Clippers varsity girls volleyball team are heading back from Regina.
They finished 10th place at the U of R Tournament that wrapped up earlier today.
Clippers-
Beat Lumsden 25-23, 25-20.
Lost to Weyburn 16-25, 13-25.
Beat Sacred Heart 25-13, 25-8.
Lost to Wynard 25-27, 22-25.
Clippers beat Kipling 25-19, 25-19.
B Side Semifinals: Beat Red Valley 25-15, 25-21.
B Side Finals: Lost to Weyburn in three sets.
Details

Contributed by

Darnell Duff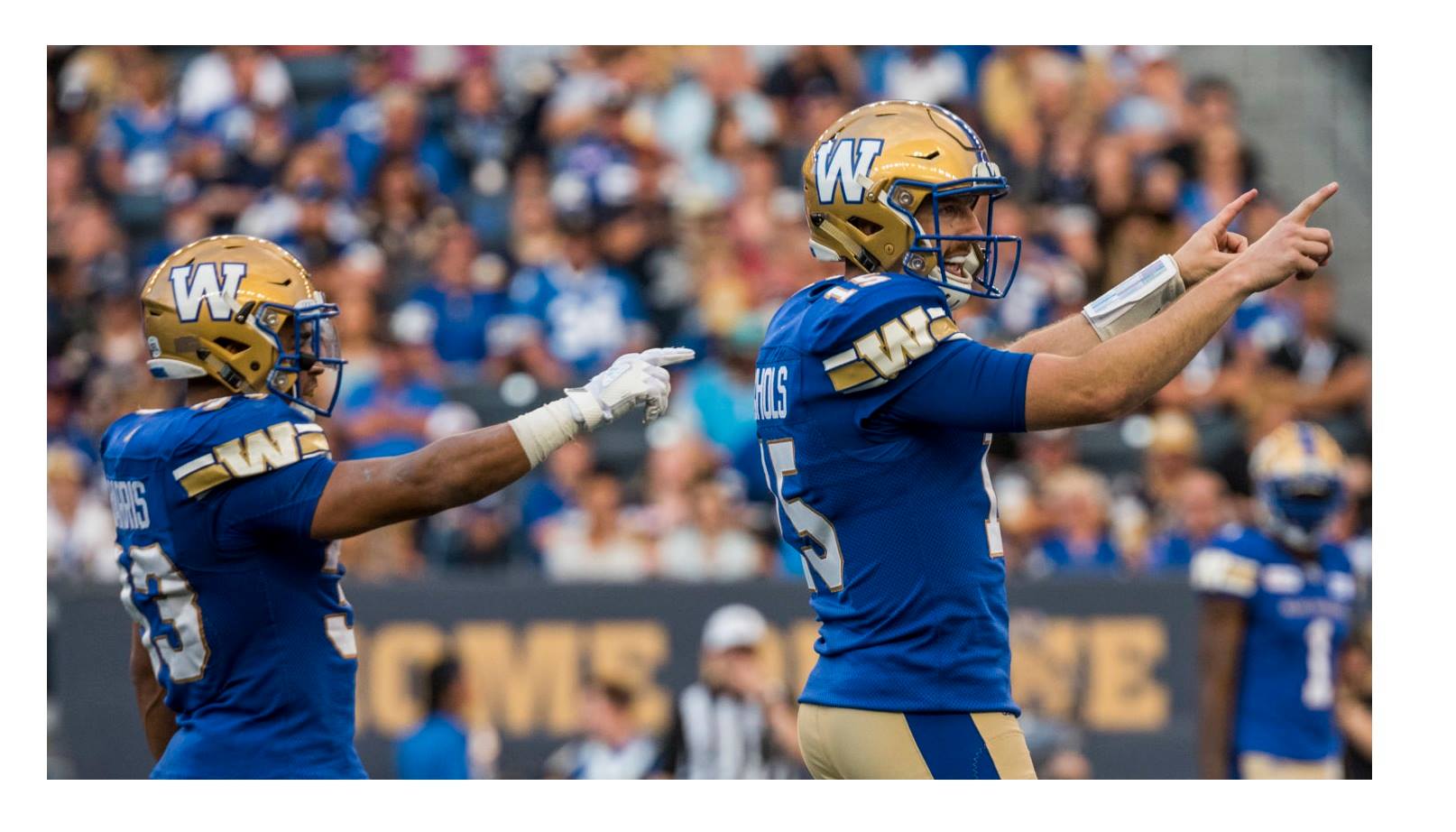 The Saskatchewan Roughriders scored a pair of touchdowns and three field goals off Winnipeg interceptions to hold on for a 32-27 victory over the Blue Bombers in the Banjo Bowl.
Both teams finished the game without their starting quarterbacks. Bomber Q-B Matt Nichols threw three interceptions and was benched. Chris Streveler who replaced Nichols wasn't much better, going 10-20 in the loss.
And Zach Collaros was hurt on a sack and left the game.
Winnipeg's next in action when they welcome Montreal to town on September 21.
Details

Contributed by

Darnell Duff