Latest Sports
The Manitoba High School Rodeo wrapped up yesterday in Gilbert Plains.
In case you didn`t know, here are the results:
Day One:
Day Two:
Details

Contributed by

Darnell Duff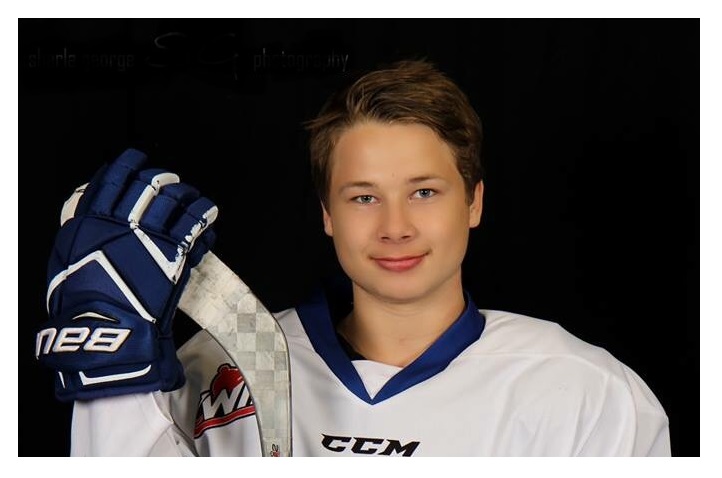 Swan River's DJ Taylor-Luke is one of the newest members of the OCN Blizzard family.
He was drafted yesterday by the team, in the sixth round-63rd overall.
"Being drafted has always been a dream of mine," said Taylor-Luke. "It means the world to me. It was a really good draft this year, and I'm really looking forward to playing with those players."
Being just 14-year-old, DJ knows he may not be playing in the MJHL for a few years, but he knows what he has to do in the meantime to get prepared for it.
"I just have to keep playing the way I'm playing," he said. "I gotta go to the gym, and keep getting mentally and physically prepared for it. Playing Midget AAA will help me prepare as well."
Taylor-Luke is coming off a very successful season with the Bantam Parkland Rangers, where he averaged more than a point-per-game. In 34 contests, he had 35 points (20G, 15A).
Now as he makes his jump up the ladder en route to Jr. A hockey, he believes he'll be ready to play when he gets his chance.
"I do believe I'll be ready for it," said Taylor-Luke. "I think I have the potential to do great things over there, and that's what I'm going for. Playing at that level takes a lot of hard work and dedication, and I'm always committed to those things. I give everything I have into the game of hockey, and when the time comes, the OCN Blizzard will get everything I have."
Taylor-Luke was expecting to be drafted by the Neepawa Natives heading in.
"They said they were interested in me," said Taylor-Luke. "So when I saw I was drafted by OCN, it was a bit of a surprise. OCN is a great organization, and I'm super excited to play there."
Another Parklander was also drafted by the OCN Blizzard, so stay tuned to find out who.
Details

Contributed by

Darnell Duff
The MJHL held their AGM this past weekend, and of course, the draft yesterday, and Dauphin Kings HC/GM Doug Hedley is pleased with how things went.
"The meetings were very good," said Hedley. "There are no big changes, but I think the discussions we had during the meeting were very positive. The league is definitely moving in the right direction and getting to become one of the premiere leagues in Canada. It showed this past season when an MJHL team won the Anavet Cup."
Hedley and the Kings chose seven times at the draft yesterday, and Doug is happy with the team's picks.
"There were a couple disappointing things because you're always trying to get the best talent around the area," said Hedley. "We were really targeting Aidan Brook, and we were just one pick away. But, that's a part of the draft. Overall, we're definitely happy with how the draft went. We brought some quality talent into our organization."
With the draft now come and gone, the organization will continue their off-season, and it's looking like it's going to be a busy one.
"We have a couple things in the works right now," said Hedley. "Recruiting is a big part of summer, and we're trying to get better. We're hoping to get some commitments in the near future, to make us better."
Stay tuned for more Kings news very soon.
Details

Contributed by

Darnell Duff
I don't think anyone's happier than Russell's Keaton Ziprick the day after the MJHL Draft.
The 15-year-old was drafted by the Dauphin Kings, 57th overall yesterday.
"It feels really special," said Ziprick. "There were only three goalies drafted, so to be a part of the three it's pretty darn special."
"Getting drafted definitely came as a surprise to me," he added. "I wasn't really expecting it. It feels pretty good that I'll be able to play so close to home, and it'll be a lot of fun there if I make the team in the future."
The 5'10 goalie is coming off an all-star type of season with the Bantam Parkland Rangers.
He went 19-3 with a .881 save percentage, and a 3.51 G.A.A. He also racked up two shutouts.
Moving into next season, Ziprick knows things he has to work on, but also shares some things he likes from his game.
"I'm pretty good at communicating with my teammates, and making their play simpler," said Ziprick. "I need to work on playing the puck better, and challenging forwards when they're coming down the wings."
"I just need to keep playing as hard as I can every single game," he added. "Hopefully that'll take me far into the future, but, only time will well."
Out of the three goalies chosen, Keaton was picked second.
*Photo Credit - Dauphin Kings*
Details

Contributed by

Darnell Duff
It was a busy Sunday for a few Parkland baseball teams.
Here's how they did:
Dauphin Clinic Pharmacy Mosquitos:
Beat Ste. Rose White, 16-9.
Beat Ste. Rose Red, 25-9.
Strilkiwski Contracting Peewees:
Beat Ste. Rose # 2, 16-3.
Beat Winnipegosis, 14-1.
Grandview Lakers:
Lost to E & S Yankees, 14-1.
Lost to Canora Supers, 6-4.
Details

Contributed by

Darnell Duff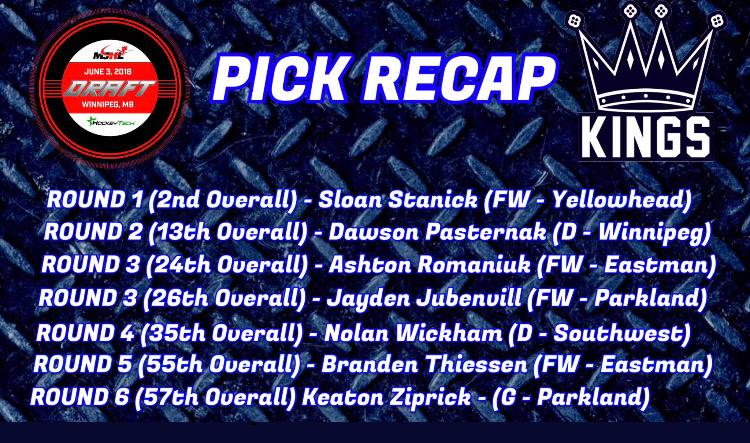 The 2018 Bantam MJHL Draft has come and gone, and the Dauphin Kings picked seven times, and two of the picks were Parkland players.
Here's a full list of their picks:
1st Round - 2nd Pick - Sloan Stanick.
Sloan was also drafted in the WHL Bantam Draft, 145th overall by the Everett Silvertips.
He enjoyed a breakout season with the Bantam AAA Yellowhead Chiefs this past season, recording 59 points in 36 games. 28 of the 59 points were goals.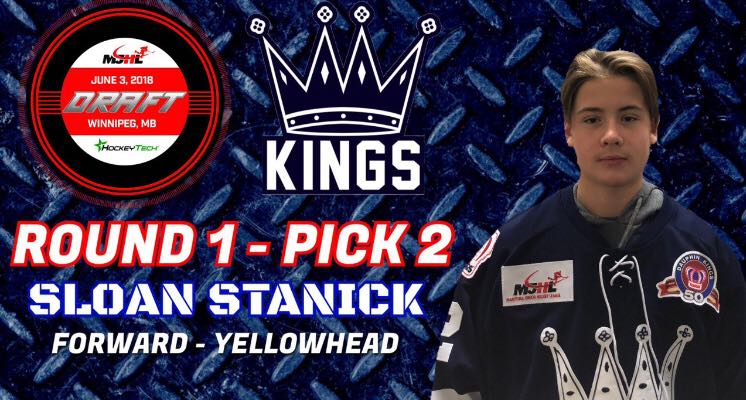 2nd Round - 13th Pick - Dawson Pasternak.
Dawson's played for the Winnipeg Hawks AAA program for the past two seasons and put up 45 points in 31 games this past campaign.
3rd Round - 24th Pick - Ashton Romaniuk.
The 15-year-old from La Broquerie was a near point per game player for the Eastman Selects Bantam AAA team this past season.
In 34 games, he chalked up 22 goals and 10 assists.
3rd Round - 26th Pick - Jayden Jubenvill.
Everyone in the Parkland knows lots about the 26th overall pick in this year's draft.
Playing on one of the best Bantam AAA teams in the province this past season, he also produced nearly a point per game.
Over his 36 regular season games, he found the back of the net 13 times and assisted on 21 others.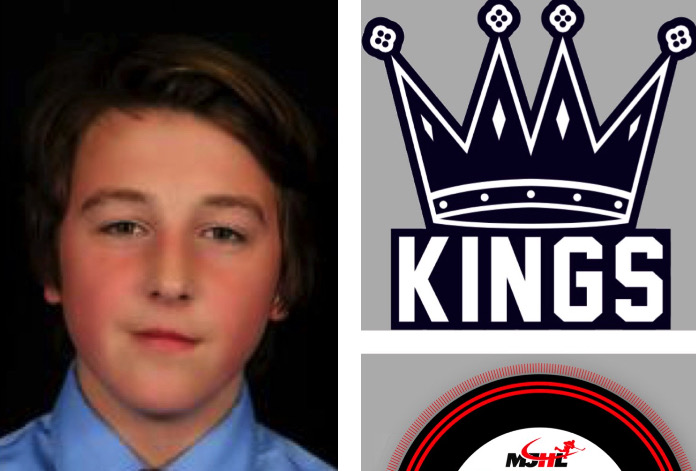 4th Round - 35th Pick - Nolan Wickham.
With their fifth pick, the Dauphin Kings chose another forward in Nolan Wickham.
Playing for the Southwest Cougars team this past season, he recorded 31 points. The 31 points were 29 more than the previous season with the Cougars.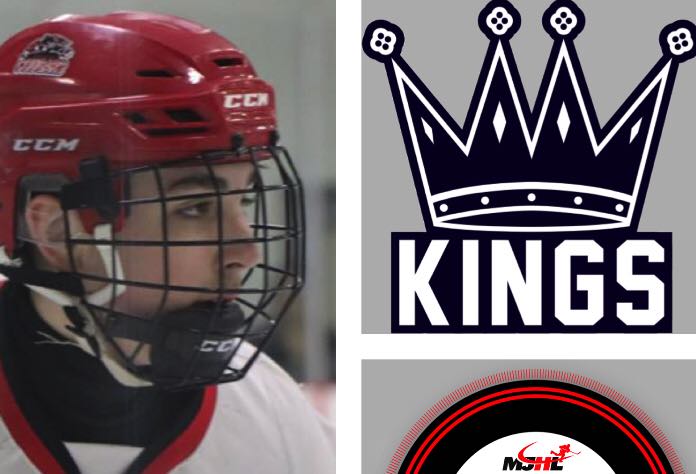 5th Round - 55th Pick - Branden Thiessen.
The Kings had to wait 20 more picks before they were back on the clock, and when they were, they picked up another forward who had a very good season.
Thiessen scored in 50% of his games this past season with 17 in 34 games. He also added 13 assists for a 30 point total in 34 games.
6th Round - 57th Pick - Keaton Ziprick.
Ziprick was the Kings final pick in the 2018 Bantam MJHL Draft, and he's the second Parklander the team chose.
The hardworking goaltender was one of the leaders on the Rangers this past year, providing the team with very good netminding as they won a bronze medal at the Rural Provincial Championships.
He's also now waiting to see if he advances to the next stage of Team Manitoba tryouts, a team that'll represent the province at the Canada Winter Games in 2019.
*Photo Credit - Dauphin Kings*
Details

Contributed by

Darnell Duff
It wasn't the finish they hoped for, but, the Dauphin Clippers women's rugby team are still the second best high school rugby team in the province.
The ladies beat the best Winnipeg team in the semifinals in dominating fashion yesterday, which advanced them to today's final.
In the final, they fell to the Minnedosa Chancellors.
Details

Contributed by

Darnell Duff
It's set to be a rematch of last week's Westman High School Women's Rugby League Final, and a rematch of last year's Provincial Championships Final.
The Dauphin Clippers and Minnedosa Chancellors are no doubt very familiar with eachother, and both are determined to win another Championship.
A Clipper win would end a notable two-game losing streak against Minnedosa in big games, while a Chancellor win would cap off a great season which would see them win the league, and Provincial Championships.
Dauphin's coming in off a 37-12 win yesterday against Sisler, while Minnedosa triumphed over Kelvin.
The Chancellors definitely have the Clippers number, but with a healthy and full roster on the Clippers side, this afternoon's Provincial Final is set to be a thriller.
The game goes at 1.
Details

Contributed by

Darnell Duff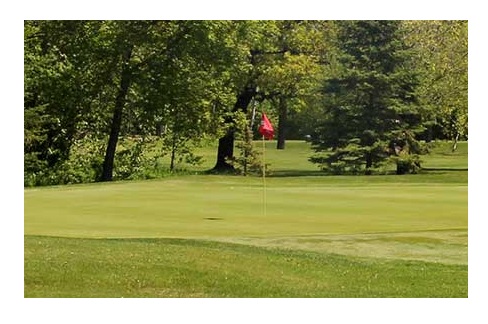 Mother nature has done it again.
Because of the weather on Friday, and the forecast on Saturday, the "Ladies Season Opener" at the Dauphin Lake Golf Club has been cancelled.
Details

Contributed by

Darnell Duff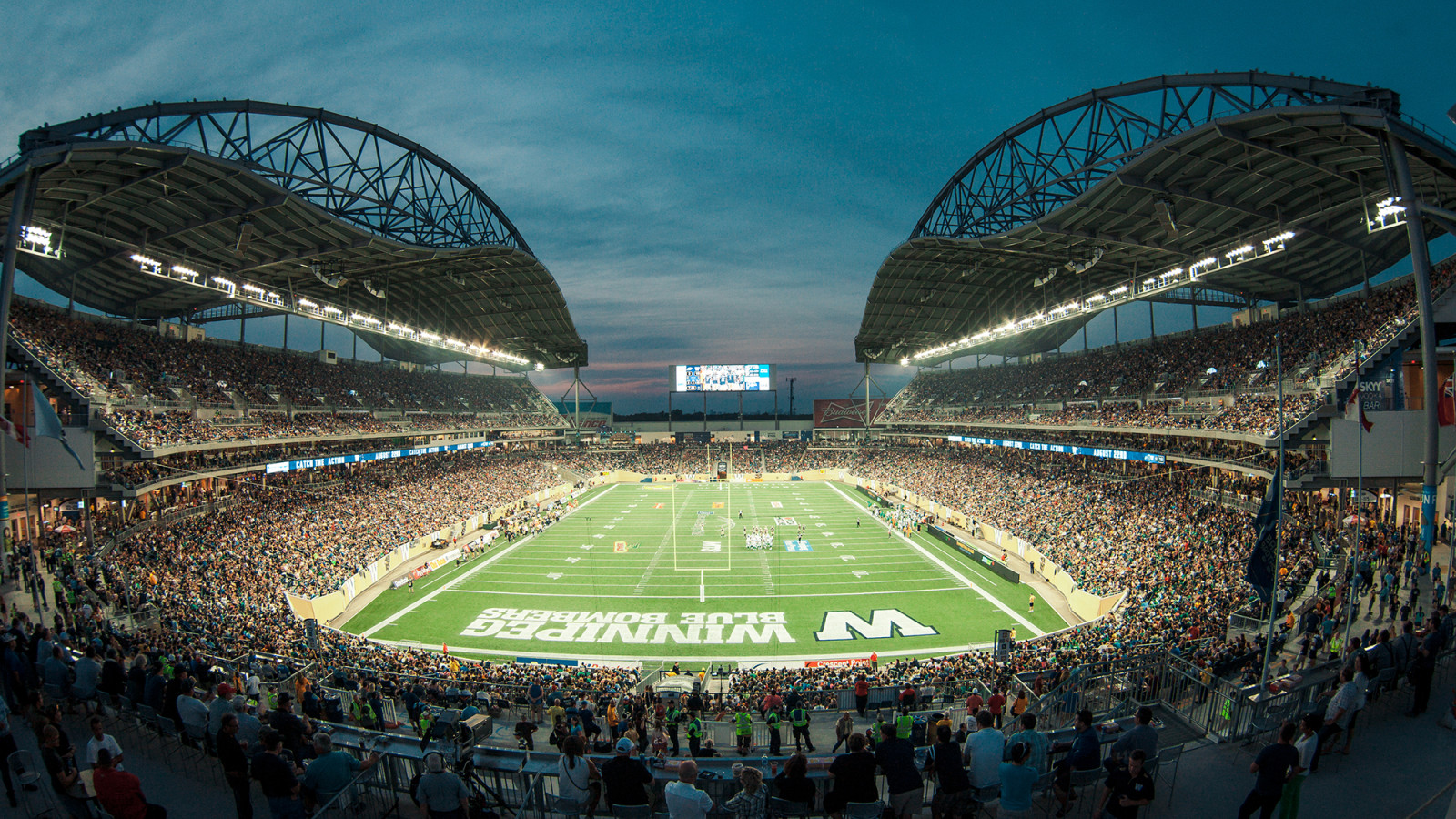 Sure it's only a preseason game, but several Winnipeg Blue Bombers looked very good on Friday night, as the team opened their preseason with a 33-13 win against the Edmonton Eskimos at Investors Group Field.
After a horrid start which saw the Bombers go three-and-out, and the Eskimos take back the punt 96 yards, it was all Winnipeg.
Adarius Bowman had a strong game for the Bombers, making his old team pay, while quarterback Chris Streveler definitely made a case to become the team's backup. He went 10-10 for 140 yards. 80 of the 140 yards came in a long bomb to Myles White, who put the game out of reach.
Matt Nichols was also efficient in his first action, completing seven passes on 13 attempts for 107 yards before being yanked from the game.
Edmonton now has 13 days to prepare for the rematch with the Blue & Gold, as they'll be back in town on June 14th.
The Bombers meanwhile, are back in action on Friday night, when they head to BC to play the Lions in their final tune up game before the games start meaning something in the standings.
Details

Contributed by

Darnell Duff
It'll go down as a loss, and will eliminate the Dauphin Clippers from Provincial Championship contention, but they sure didn't go down without a fight.
After a 16-5 win in their final pool play game to sneak into the quarterfinals, the Clippers had a tall task in the game against the #1 ranked Steinbach Regional Sabres.
The Sabres took a 3-2 lead after five innings, but extended that lead in the sixth, and held on in a 5-2 win.
They'll now play in the semifinals on Saturday against the other Parkland team in the tournament, Major Pratt.
Details

Contributed by

Darnell Duff