Latest Sports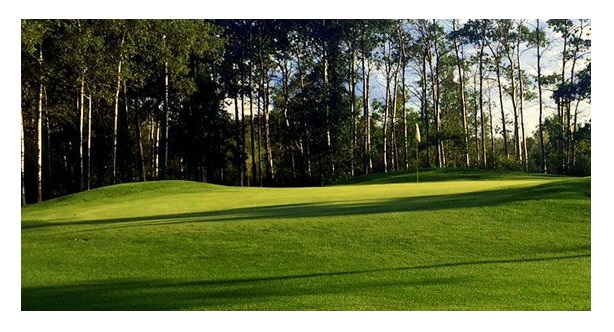 It's Wednesday night and that means it's "Men's Night" at the Dauphin Lake Golf Club, but it's not just a normal night.
"Tonight's going to be called the "Any A-Hole Can Do It Challenge," said Ray Karlson, General Manager. "The public is welcome, so it's not just members of the league tonight, anyone can come. And, if you think you can hit a second ball better than the first one, you can give it a try."
"Most of the playoffs are already over, so it's just going to be a really fun night," he added.
The cost for the public tonight will only be $20 which includes 18-holes, and a special performance after the round.
"That's going to include two comedians after the round," said Karlson. "It's part of the "Funny Fest Festival Tour", and the comedians will be in the clubhouse at 9:00 p.m.
"It's just going to be a fun night, and the course is in great shape overall," he added.
Tee off goes at 5:00 p.m., but Ray encourages the public to head to the course a little early so you can find out which hole you'll start on.
Details

Contributed by

Darnell Duff
Here is the local scoreboard for August 14.
Parkland Source for Sports 4 on 4 Hockey League:
The Next Level ST Wranglers beat Kelleher Ford Mustangs, 12-10.
Tyson Zimmer had six goals for the Wranglers.
Late Game:
Kiniw Management beat Kal Tire Hakkapelittas, 11-8.
Brayden Broome had four goals for Kiniw Management.
Dauphin Competitive Slopitch League:
Giants beat Cartridge Outlet Dane's Dingers, 30-19.
Balloholics beat Strilkiwski Contracting Limited Crushers, 34-11.
Paradis Eastroughing Outlaws beat Aspen Insurance Swingers, 25-5.
Blackbeard beat Catalyst Credit Union Brewmeisters, 18-11.
Balloholics beat Denray Tire, 24-14.
Details

Contributed by

Darnell Duff
It's always a special moment when you pick up a hole in one, and it became a special night for Scott McCallum when he aced #9 at the GPCC earlier tonight.
It was even more special because it was on "Men's Night" which won him $500.
"It felt pretty good for sure," said McCallum. "I think everyone was more excited that I had to buy a round of drinks after. But, yeah, it was a nice shot."
It was McCallum's fifth hole in one overall.
Details

Contributed by

Darnell Duff
The Dauphin Lake Golf Club is getting all set up to host their Night Lite Golf event, which goes down this Friday.
The entry fee for the event is just $40 dollars per person, which includes 9-holes of golf after the sun goes down, and you'll also get a burger.
And, after you finish your meal, you can jam out to some free entertainment and hit the dance floor until the wee hours of the night.
All of the money raised will go towards a project that people out at Dauphin Beach are looking at getting done.
"There's a group of us out at Dauphin Beach that is trying to build a multi-court," said Chris Carefoot, Coordinator. "The court will be located beside Gloria's Park, so it's right on the way to the golf course."
"And, it's going to be for everyone to use," she added. "We're very excited that we'll have the opportunity to get this done in the near future."
You can register as a single, or get all your best friends together and join as a team.
The number to call is 638-9400.
"We're really hoping a lot of people will come out to this really fun event," said Carefoot. "It's going to be a gorgeous night out, and it's going to be great."
Details

Contributed by

Darnell Duff
After a very successful tournament last year, Jesse's 3rd Annual Hockey Tournament in support of the MS Society of Manitoba is set to go.
The tournament will take place on Saturday, August 18 at Credit Union Place beginning at 9:00 a.m.
It's open to any girl or guy aged 5-12.
Each player that signs up is guaranteed three games, you'll get a hamburger or hotdog, and a jersey.
The games will be 2-25 minute running time periods, and it only costs $50.
To signup today, you can email This email address is being protected from spambots. You need JavaScript enabled to view it., and you can pay your fee on Saturday when you get to Credit Union Place.
Details

Contributed by

Darnell Duff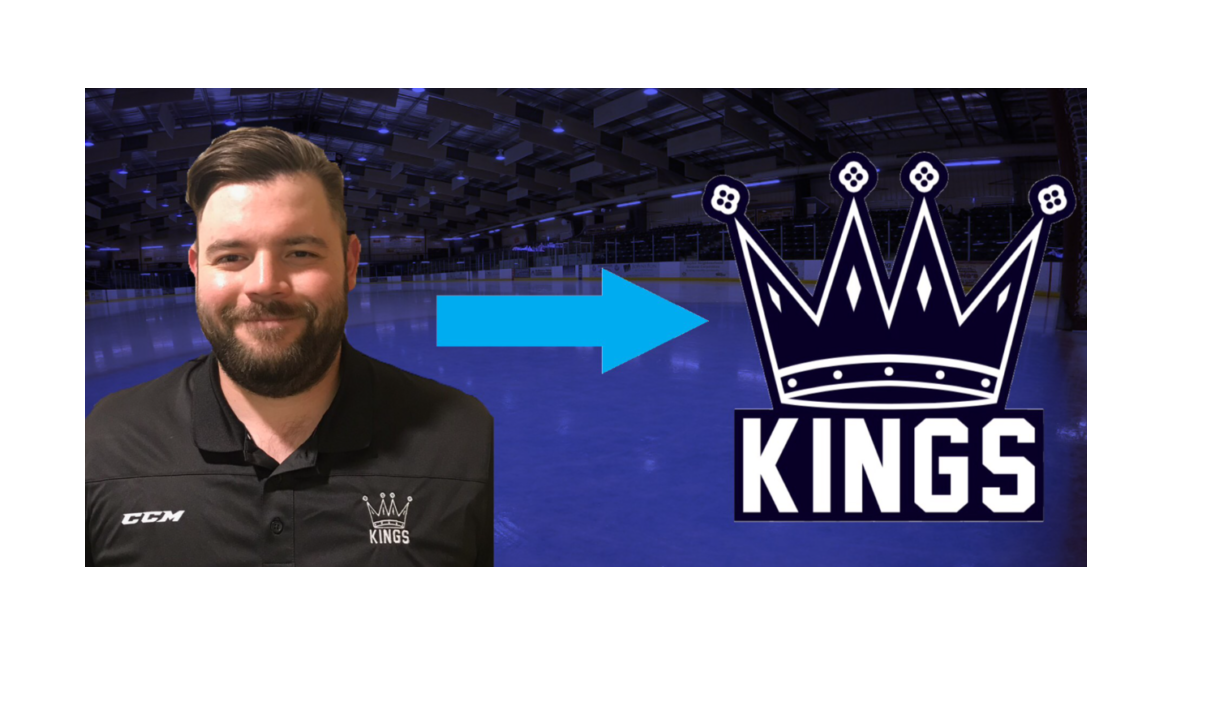 When you head to a Dauphin Kings game this season, you'll notice a new face behind the bench... and that face will be Mitch Topinka.
The Kings announced earlier today that Topinka will be the team's new Assistant Coach.
"I'm very excited," said Topinka. "It's a great opportunity for myself, and I'm really looking forward to joining an organization that has such a rich history. And, I've worked with Doug before, so it's exciting to get that chance again as well."
Topinka spent last season as the AC for the OCN Blizzard. Now that Doug Hedley is the HC/GM for the Kings, Mitch feels this season will be another chance for himself to learn.
"It was a great experience coaching last year with Doug in OCN," said Topinka. "I learned a lot from him because he knows so much about the game. As a younger guy, it's a great chance to just learn and take so many things in."
With Doug being a veteran behind the bench, Mitch knows any chance to learn from him will help him in the long run... as he hopes to become a Head Coach in the future as well.
"It's honestly huge," said Topinka. "It'll help me learn so much, so in the future when I get the chance to maybe be a Head Coach, I'll be so much more knowledgeable."
When Main Camp kicks off later this month, Topinka will expect each and every player to work hard, and give it all they have.
"I'm a high energy kind of coach," said Topinka. "I'm a players coach, so I'll be around the dressing room keeping an eye out on the players, and stuff like that. I'll be a rookie to the players, so I'm looking forward to getting to know the players, and going through the whole process."
It was a very tough season for the Kings last year (14-44-1-1), but with some very solid trades this offseason and prospects signed... there is a definite buzz around the community, and Mitch believes in it.
"I have high expectations for sure," he added. "There is a lot of talent, and Doug always does a fantastic job in getting the best out of his players, and I know I can add to that. I fully expect a big season coming from Dauphin this year."
Details

Contributed by

Darnell Duff
Eddystone's Caitlin Wilkinson was in Stonewall this past weekend for the U21 Women's National Baseball Championships... and she came back to the Parkland as an All-Star.
The 21-year-old was named as one of just nine players in the entire tournament to be named an All-Star for her contributions to the Manitoban squad.
In the team's six games, Caitlin tore it up going 9-16, which included six RBI.
"It's definitely a really good feeling for me," said Wilkinson. "It's my last year of baseball, so it was definitely a great way to end it. It's a proud moment."
"We as a team put in a lot of hours together," said Wilkinson. "I think that's mainly the reason I was able to have some success."
Despite going 1-1 in the team's first game against Ontario, not much else went right as they ended up falling 13-1.
From there, the Manitoban's got on a little bit of a roll which included a 15-2 thumping of Saskatchewan, and a 6-3 win against Quebec. In the game against Saskatchewan, Caitlin went 4-4 and followed that up with a 2-4 performance against Quebec.
"After losing that first game, we knew what we had to do going forward in the tournament," said Wilkinson. "We knew we could play good baseball, and that's what we did for a couple games in a row."
Quebec ended up winning the entire tournament as they beat Ontario in the finals.
"Beating Quebec was a pretty special feeling," said Wilkinson. "We knew they were a really good club, but it felt even better at the end knowing they won it all. It was really cool."
Once again, Wilkinson got to team up with her Parkland friends as Ste. Rose's Olivia Sheldon and Eddystone's Lauren Bray both were on the team as well.
"I was really glad they were on the team with me," added Wilkinson. "I grew up with them, so to be able to play with them is always a really fun thing to do."
When taking a look back at her couple years of playing at the National Championships, Caitlin has nothing but great things to say.
"It's been a lot of fun," she added. "It's really cool meeting people from other provinces, and playing against them. And, winning a couple games was a lot more special as well."
Being 21-years-old, Wilkinson won't be able to play in this tournament next year, but she is hoping to play some competitive baseball.
"There's talk now that there might be an "Open" Division," said Wilkinson. "So, if that all goes through and Manitoba has a team... I'm hoping I'd get the chance to play on it."
Details

Contributed by

Darnell Duff
The Dauphin FC Rangers once again hit the field in regular season action against Oldcastle United yesterday.
Despite being a man down because of an injury, Dauphin still mustered three goals as they ended up drawing the squad from Brandon.
Details

Contributed by

Darnell Duff
The Parkland Source for Sports 4 on 4 Summer Hockey League continued this weekend at Credit Union Place.
Saturday, August 11 (Bantam Division).
Next Level ST Wranglers beat Kiniw Management, 13-9.
Tyson Zimmer had four goals and three helpers for the Wranglers, while Rylan Gibbs had a hat-trick and one assist.
Kyan Grouette had four goals for Kiniw Management.
Kal Tire beat Kelleher Ford Mustangs, 19-9.
Zach Boychuk and Eric Shewfelt each had five goals, while Trey Sauder had four.
Jayden Jubenvill led Kal Tire with four goals.
Sunday, August 12 (Junior Division).
Next Level ST Turbochargers beat Dean Cooley Generals, 23-12.
Jackson Betcher had five goals for the Turbochargers, while Tristan Langan had four goals and six helpers.
Kurtis Luke led the Generals with five goals and five assists.
Catalyst Credit Union Lightning beat Aspen Insurance, 11-9.
Liam Bachewich led the Lightning with three goals, while Drayson Kruk had two goals and two assists.
For Aspen Insurance, Riese Gaber had three goals and three assists, while Kieren Raknerud chipped in two goals and two assists.
Details

Contributed by

Darnell Duff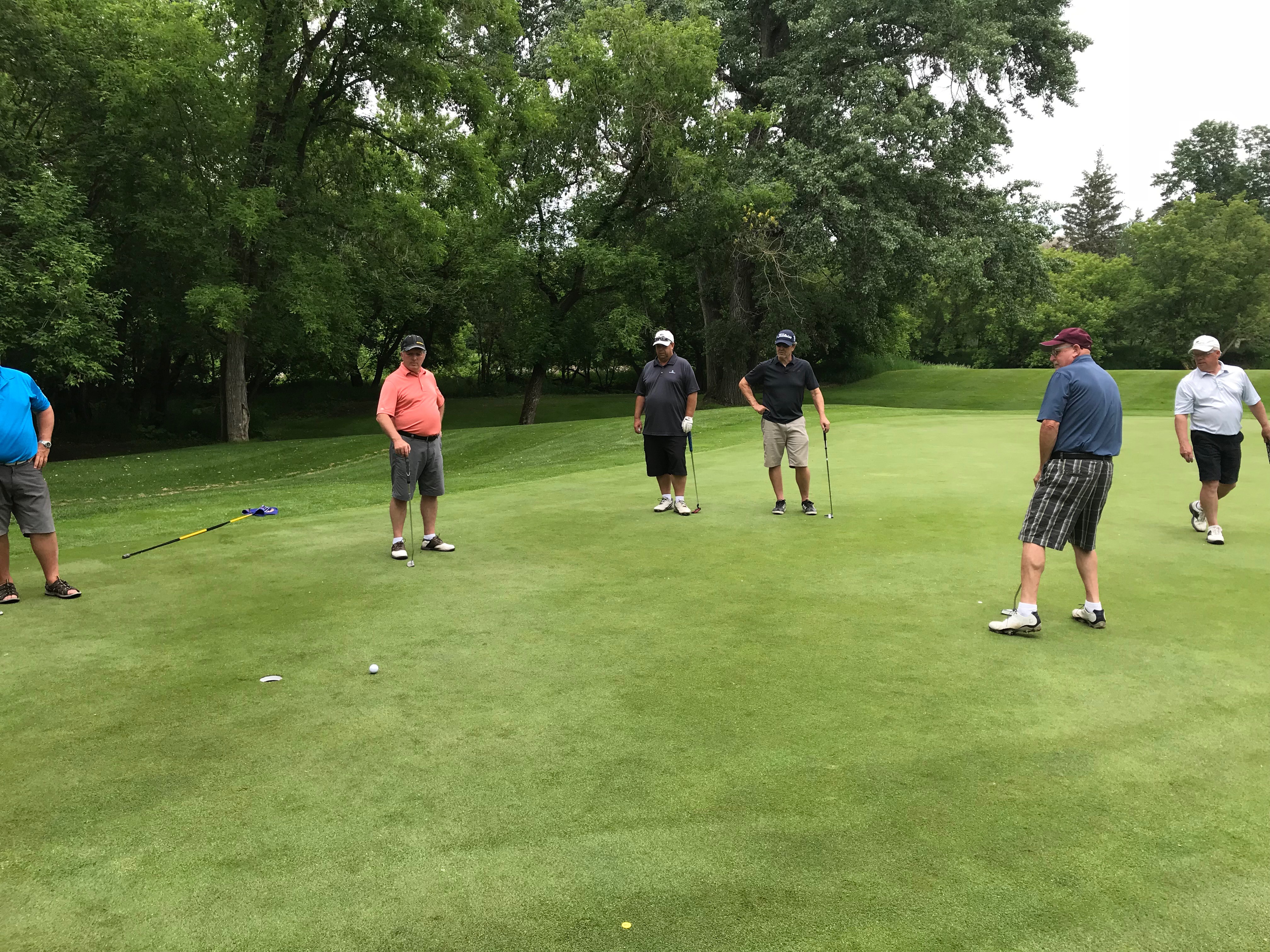 The Gilbert Plains Legion held their 12th Annual Golf Tournament yesterday at the GPCC.
The tournament was a scramble format, and the team of Rick Horn, Ryan Horn, Cliff Lambkin, and Ted Wojtowicz walked off the course as winners shooting a 15 under, 56.
Closest to the Pin:
Men's:
# 4 - Bill Shield.
# 9 - Barry Nakonechny.
# 14 - Keenan Pasternak.
# 17 - Stan Mancheese.
Ladies:
# 4 - Maryann Zalischuk.
# 9 - Steph Sochan.
# 17 - Karen Stoughton.
Closest to the Line on # 5 was Lorna Morrison for the women, while Reg Parker won the honour on the men's side.
Details

Contributed by

Darnell Duff
It wasn't the finish they had hoped for, but Ste. Rose's Olivia Sheldon, and Eddystone's Lauren Bray and Caitlin Wilkinson can say they were a part of a team that's the fourth best in Canada.
Playing on Team Manitoba, the three Parklanders went 2-2 at the U21 Women's Baseball Championships which earned them a berth in the semifinals.
In the semis, they challenged Ontario... the same team they were mercied by earlier in the tournament.
Manitoba did once again come up short, but the game went down as perhaps the best of the tournament as the team from Ontario downed Manitoba, 5-4.
Next up for Manitoba was a game against Nova Scotia, and they came up short to finish fourth overall.
Details

Contributed by

Darnell Duff