Music
MUSIC NEWS: THURSDAY, JANUARY 5, 2017
GEORGE MICHAEL'S DEATH PROMPTS BIG RISE IN SALES
Sales of George Michael's music have surged since his death.  Billboard reports sales of Michael's solo work and projects with Wham! jumped 2,678 per cent in the week after Michael's death, compared to the previous week.  His 2008 ``Greatest Hits'' album returns to the Billboard 200 album chart at number 12.
Previously it had peaked at number 28.  His 1987 ``Faith'' album re-enters the chart at number 18.  The 1998 compilation ``Ladies and
Gentlemen: The Best of George Michael'' returns at number 84.  The song ``Careless Whisper'' re-enters the Billboard Hot 100 singles chart at number 33. 
---
MEL TILLIS STILL RECOVERING FROM LAST YEAR'S COLON SURGERY
Mel Tillis still has a lot of fight in him.
His publicist, Don Murry Grubbs, says Tillis was moved from Nashville to his home in Ocala, Florida, where he is under the care of nurses as needed and doing physical therapy.  Tillis, who is 84, had diverticulitis last January and underwent colon surgery.  He's been in recovery since that time.  Grubbs says Tillis' vitals are good and ``his sense of humour is very much intact.''  His daughter, Pam Tillis, said in August that her father had been in assisted living for special wound care. 
---
MARIAH CAREY SPEAKS ABOUT NEW YEAR'S EVE PERFORMANCE
Mariah Carey says if Dick Clark was still alive, ``he would have been as mortified as I was in real time.''  Carey tells Entertainment Weekly her botched performance on ``Dick Clark's New Year's Rockin' Eve'' will not stop her from doing similar events, but she is less trusting of using anyone outside her own team.  Carey's publicist has blamed Dick Clark Productions for saying Carey's malfunctioning earpiece would be fixed by showtime and it was not.  Dick Clark Productions has called Carey's claims ``absurd.'' 
---
SOULJA BOY SAYS HE'S SORRY
Soulja Boy is offering an apology and an explanation for his behaviour lately.  Soulja Boy posted an Instagram video saying over the past couple of months he's been acting out and he apologizes.  He says his mother has been in the hospital, but she's going to be O-K.  He says he wants to get back to making music, including with Chris Brown.  Soulja Boy carried on an online feud with Brown this week.  Soulja Boy also was arrested on a suspected probation violation last month, just days before his probation was to run out. 
---
SILVERSUN PICKUPS LET THEMSELVES BE ROCK STARS
Silversun Pickups consider themselves down-to-earth people.  That's why it was such a big moment for them to engage in a rock-star indulgence.  Singer Brian Aubert says at a Montreal festival last year, the backstage area had a man who would shuck oysters directly into their mouths.  Aubert says they felt like they had to go do some good deeds to balance out how unfair that was.  Bassist Nikki Monninger says she was there all day long.  She jokes she told the oyster shucker, ``Hold on, we gotta play a show real quick. I'll be right back.'' 
---
ELVIS PRESLEY AUCTION IS PART OF BIRTHDAY FESTIVITIES
Here's something even diehard Elvis fans may not know: Priscilla Presley messed up when she signed the divorce paper.  Graceland Auctions is selling the one-page divorce document that features Priscilla Presley's signature twice, because she accidentally signed where Elvis' lawyer was supposed to sign.
The document is expected to sell for 5-thousand dollars to 7-thousand dollars.  Other items for sale include the boxing gloves Elvis wore in the film ``Kid Galahad,'' his Union 76 gas card and a blank check from the Elvis Presley Payroll and Expense Fund.  The auction will be Saturday in Memphis.  On Sunday, Memphis will declare ``Elvis Presley Day'' to mark what would have been his 82nd birthday.  Graceland will serve cake to visitors. 
---
``BLESS THE BROKEN ROAD'' BEING TURNED INTO A MOVIE
A movie based on the country song ``Bless the Broken Road'' is in the works.  The Hollywood Reporter reports the film version will be about a woman who struggles to raise her daughter after her husband dies during war in Afghanistan.  Jordin Sparks will have a role in the film.  ``Bless the Broken Road'' was written by the Nitty Gritty Dirt Band and appeared on their 1994 ``Acoustic'' album.  Rascal Flatts' version was a number-one country hit in 2004. 
---
GOVERNORS BALL ANNOUNCES LINEUP
Tool, Chance the Rapper, Phoenix and Childish Gambino will headline the Governors Ball music festival in New York on June 2nd to 4th.  Other performers include Lorde, Flume, Wu-Tang Clan, Wiz Khalifa, Cage the Elephant, Mark Ronson and Cage The Elephant. 
---
BRUCE SPRINGSTEEN WILL BE INTERVIEWED AT MONMOUTH UNIVERSITY
Bruce Springsteen will return to New Jersey next week to talk about his life and times before a college audience.  Springsteen will discuss his career during a moderated conversation at Monmouth University on Tuesday.  Why Monmouth?  It's home to the Bruce Springsteen Special Collection, featuring 35-thousand items related to Springsteen's career. 
---
(The Associated Press)
Details
MUSIC NEWS: WEDNESDAY, JANUARY 4, 2016
JANET JACKSON GIVES BIRTH
It's a boy for Janet Jackson.  Her representative says Jackson gave birth to a son yesterday.  Jackson and her husband, businessman Wissam Al Mana, have named the boy Eissa.  The representative says Jackson had a stress-free delivery and is resting comfortably.  Jackson abruptly called off her Unbreakable tour last April, telling fans she and her husband were planning a family.  Jackson caught a lot of people off guard for another reason: she's 50. 
---
RICK WAKEMAN DOES NOT PLAN TO GO TO YES ROCK HALL INDUCTION
Keyboardist Rick Wakeman will not go when Yes is inducted into the Rock and Roll Hall of Fame.  Wakeman writes on his website he has no idea if there will be a Yes reunion at the induction.  He says, ``Whatever happens under no circumstances will I be any part of it, neither will I be attending.''  Wakeman says he would have been pleased if Yes had been inducted years ago when it was well deserved.  He says with the death of bassist Chris Squire, Yes becomes another band who will be inducted after key members die. 
---
TREY SONGZ CLAIMS CASINO EJECTED HIM
Trey Songz says he got thrown out of a casino outside Washington.  Songz posted on Instagram he was playing cards at MGM National Harbor in Oxon Hill, Maryland, on December 23rd when a man started ``talking crazy'' to him.  He says his security detail approached the man, and casino officials ejected Songz and his crew for being ``unruly.''  M-G-M National Harbor general manager Bill Boasberg declined comment.  Five days later, Songz was arrested on an unrelated charge in Detroit for throwing microphones and speakers from a stage. 
---
MEGADETH'S DAVID ELLEFSON EXPANDS COFFEE BUSINESS WITH SHOP
Megadeth bassist David Ellefson is opening a coffee shop.  Ellefson and business partners Susan Reiter and Thom Hazaert will open Ellefson Coffee Company on Monday in Ellefson's hometown of Jackson, Minnesota.  Ellefson already sells his own line of coffees with names like Urban Legend, She Wolf and Roast In Peace.  The shop also will house the ``Museum of Deth,'' featuring Ellefson's personal collection of Megadeth memorabilia and items from other artists. 
---
BARNS COURTNEY CALLS NOWHERE HOME
You may not be able to guess from hearing Barns Courtney talk that he's British.  Courtney says he grew up in Seattle for 10 years, then moved to England for 10 years.  He says he has ``two accents that kind of battle it out and end up somewhere in the middle of the Atlantic.''  He says his mother could have figured out dual citizenship for him but she expected him to stay home knitting quilts.  So where is home?  Nowhere.  Courtney says he travels so much as a musician that he recently gave up his room in a shared house and keeps his stuff with various friends and family. 
---
SAM HUNT TAKES A BRIDE
Sam Hunt plans to marry the woman he apologized to in the song ``Drinkin' Too Much.''  Hunt's representative confirms he is engaged to Hannah Lee Fowler.  ``Drinkin' Too Much'' is Hunt's attempt to make good after revealing too much about their relationship in his other songs. 
---
LEE BRICE'S WIFE IS EXPECTING
Lee Brice is going to be a dad for the third time.  Brice tells People magazine his wife, Sara, is due this summer.  They have two boys, 8-year-old Takoda and 3-year-old Ryder. 
---
COACHELLA ANNOUNCES LINEUP
Beyonce, Radiohead and Kendrick Lamar will headline this year's Coachella Valley Music and Arts Festival.
Other performers include Lorde , Empire of the Sun, Future, Bon Iver, Bastille, Grouplove, Martin Garrix and New Order.  The festival runs the weekends of April 14th and 21st in Indio, California. 
---
TIM McGRAW LENDS VOICE TO ``BLUE COLLAR MILLIONAIRES''
Tim McGraw will narrate the second season of ``Blue Collar Millionaires'' on C-N-B-C.  The show follows successful people who made their fortunes from getting their hands dirty.  The new season premieres tonight. 
---
 iHeartRadio Music Awards
Drake leads the nominations for the 2017 iHeartRadio Music Awards with 12, including male artist of the year, while electronic duo The Chainsmokers has 11 nominations, including song of the year for ``Closer'' with Halsey. 
iHeartMedia and Turner announced the nominees Wednesday. It was also announced that Bruno Mars will perform at the fourth annual awards show, to be held March 5 in Los Angeles and televised on TBS, TNT and truTV, as well as simulcast on iHeartMedia stations. 
This year's show has been expanded to more than 30 categories.
Other multiple nominees include twenty one pilots, Rihanna, Justin Bieber, Ariana Grande, Beyonce, Daya, Halsey, Nicky Jam and Sia. 
Tickets go on sale Friday.
---
GOVERNORS BALL
Tool, Chance the Rapper and Phoenix are set to the headline the Governors Ball music festival in New York City this summer. 
Founders Entertainment announced Wednesday that Lorde, Childish Gambino, Wu-Tang Clan, Rae Sremmurd and Phantogram will also perform during the three-day event on Randall's Island Park from June 2-4. 
Tickets go on sale Friday. The festival is in its seventh year. 
The Governors Ball will mark Tool's first NYC performance in 11 years. Other performers include Bleachers, Cage the Elephant, Flume, BANKS, Schoolboy Q, Marshmello, Franz Ferdinand, Wiz Khalifa, Charli XCX, Kehlani and Tove Lo. 
(The Associated Press)
Details
MUSIC NEWS: TUESDAY, JANUARY 3, 2017
MARIAH CAREY
Mariah Carey's representative denies reports that Carey skipped rehearsal for A-B-C's ``New Year's Rockin' Eve'' special.  Nicole Perna says Carey rehearsed vocals at 3:00 p-m and her team ran through the sound with no problems.  A person familiar with the production of the show tells The Associated Press Carey was there but had a stand-in for her rehearsal, which is unusual.  The person said all the monitors were working and no technical problems were found.  Perna said Carey mentioned to the production team that her earpiece was not working, but the team said it would be O-K when she got on stage.  Carey blamed her botched vocals on not being able to hear herself. 
---
RAY DAVIES, VICTORIA BECKHAM
Singer Ray Davies of The Kinks says he felt ``a mixture of surprise, humility, joy and a bit embarrassed'' when he found out Queen Elizabeth was making him a knight.  He says after thinking about it, ``I accept this for my family and fans as well as everyone who has inspired me to write.''  Former Spice Girl Victoria Beckham received a lesser honour, the Officer of the Most Excellent Order of the British Empire, or O-B-E. 
---
ALLAN WILLIAMS
The band manager who described himself as ``The Man Who Gave The Beatles Away'' has died.  Allan Williams died Friday night, according to the manager of the Jacaranda club in Liverpool, England.  No other details were given.  Williams opened the Jacaranda in 1958 and gave a practice space to the Beatles, who were then known as the Silver Beatles.  In exchange, Williams had the band members decorate the club's basement.  Williams drove the van that took The Beatles to Hamburg in 1960, where they perfected their skills in a series of club shows.  Williams and the Beatles had a falling-out over payments, and he allowed Brian Epstein to take over as manager.  Williams even called his 1976 autobiography ``The Man Who Gave The Beatles Away.' 
---
PHANTOGRAM
Phantogram have a thing about recording in barns.
Phantogram's Josh Carter says they recorded their debut album in a barn called Harmony Lodge on his parents' property in upstate New York.  He says it's not as dreamy as it may seem.  They followed it up with an E-P recorded in a barn about a 15-minute drive away from his parents' house, then they recorded their second full-length album in another barn.  Phantogram took another approach to their latest album, ``Three.''  They recorded it in the heart of Los Angeles. 
---
MUSCLE SHOALS
The state of Alabama is feeling so confident about the renovated Muscle Shoals Sound Studio that it's naming it the top tourist draw in the state for 2017.  The newly revamped studio will open next Monday after falling into disrepair.
Bob Seger, Aretha Franklin, Cher, the Rolling Stones, Paul Simon, Lynyrd Skynyrd and the Black Keys have recorded at Muscle Shoals.
The 2013 documentary ``Muscle Shoals'' has increased tourist interest in the studio.  Officials from Beats Electronics provided one-million dollars for renovations.  The studio will be open for tours and as a non-profit recording centre. 
---
RANDY TRAVIS
Travis Tritt, Kane Brown and Scotty McCreery have been added to the lineup for the Randy Travis tribute concert in Nashville on February 8th.  James Dupre, Joe Nichols, Collin Raye, the Bellamy Brothers and Ricky Traywick will also perform.
Previously announced performers are Alabama, Kenny Rogers, Rodney Atkins, Chris Janson, Jamey Johnson, Montgomery Gentry, Michael Ray, Ricky Skaggs, Michael W Smith, Tanya Tucker and Josh Turner.  Part of the proceeds from the concert will go to the Randy Travis Foundation, which raises money for stroke research and rehabilitation. 
---
(The Associated Press)
Details
MUSIC NEWS: FRIDAY, DECEMBER 30, 2016
PINK - BABY
She is a pop star. He's a motocross champion.
And now they are parents again. Pink and her hubby Carey Hart have welcomed an addition to their family. And this time, baby makes four. The singer gave birth to a son on Monday _ and has been posting pix of herself and her husband both cuddling the new arrival, a boy named Jameson Moon Hart. A spokeswoman for Pink confirms the news the singer posted. The couple was married in 2006.
They also have a five-year-old daughter, named Willow. 
---
RUN-DMC - LAWSUIT
Run-DMC is angry at Wal-Mart, Amazon-dot-com and other retailers. The seminal rap group has filed a 50-million dollar lawsuit against the retailers _ accusing them of selling products that traded on the group's name without permission. The group says the sellers have taken to slapping the group's name and logo on things like glasses, T-shirts and patches. The suit, filed in New York, claims the copyright violation has harmed the group, siphoning off money it is entitled to. The retailers didn't immediately respond to a request for comment on the lawsuit. 
---
PEARL JAM - DONATION
When someone does you dirt, you don't forget.
And when someone does something nice for you, you always remember.
Eddie Vedder and members of Pearl Jam are proof of the second part of that maxim. More than a year ago, a man named Keith Baxter saved Vedder's life after the rock star was involved in a boating accident. Billboard magazine reports the group has returned the favour, now that Baxter has suffered a serious boating accident of his own. The group has donated 70-thousand dollars in an effort to help make Baxter whole after the accident. It appears each of the band members kicked in 14-thousand each, helping Baxter's GoFundMe campaign to reach nearly twice its goal of 75-thousand dollars. 
---
CHRIS MARTIN - GEORGE MICHAEL
Coldplay's frontman warmed the hearts of people at a London homeless shelter this week. And in doing so, he has helped pay tribute to George Michael, whose death on Christmas Day triggered a flood of stories of how he helped people in need.
Rolling Stone magazine reports Chris Martin turned in an impromptu performance of ``Last Christmas'' at the shelter Crisis this week.
The centre says Martin played the song on guitar and was accompanied by a guest, who sang lead. ``Last Christmas'' was a song made popular by Michael when he was part of the duo ``Wham!'' along with Andrew Ridgeley. 
---    
(The Associated Press)
Details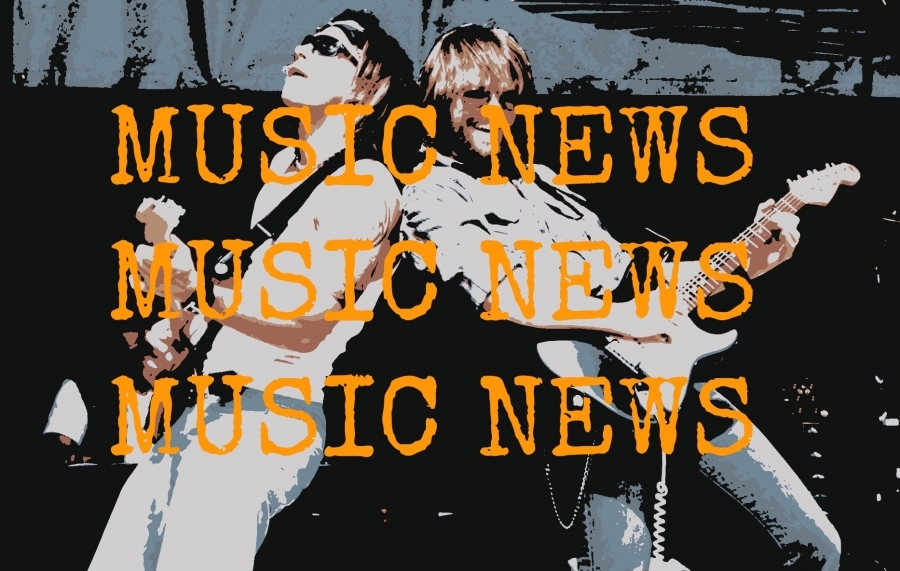 MUSIC NEWS: THURSDAY, DECEMBER 29, 2016
OBIT - DEBBIE REYNOLDS
She's best known as an actress and as the mother of ``Star Wars'' star Carrie Fisher. But back in the day, Debbie Reynolds was also known as a singer. She scored a number-one hit on the pop charts with the song ``Tammy'' _ which came from her film ``Tammy and the Bachelor.'' The song also was nominated for an Oscar. But her career as a singer began to fall apart as her love life disintegrated. Mike Todd died in a plane crash and Reynolds' husband, singer Eddie Fisher, ended up consoling widow Elizabeth Taylor. The two of them took up together, with Fisher leaving Reynolds and their two kids in the process. Reynolds emerged unscathed, but Fisher was ripped as a deserter and Taylor was fashioned a homewrecker. 
---
GENERATION X AND 2016
It's been one of those years _ and not in a good way _ for music fans. Throughout 2016, the world has had to say goodbye to major musicians ranging from Prince to David Bowie, to Phife Dawg and Glenn Frye. Some have said the rash of celebrity deaths _ especially in the music world _ is the worst for any one year in recent memory. Others have suggested that the deaths of artists have resonated more because many of the stars who died were beloved by the generation that followed the baby boomers _ and as a result, those losses are getting more media attention. 
---
T.I. - DIVORCE
Looks like it's Splitsville for T.I. and Tiny.
Tameka Harris has filed for divorce from the rap star T.I. Court paperwork in Georgia shows Harris filed for a divorce after six years of marriage. Tameka Harris was a member of the defunct 90's multi-platinum R&B group Xscape. She also won a Grammy Award in 2000 for co-writing T-L-C's hit single ``No Scrubs.'' T.I., Tameka Harris and their children starred in the VH1 reality show ``T.I. & Tiny: The Family Hustle,'' which debuted in 2011. They have three children together. 
---
``NASHVILLE'' - NEW SEASON
The new season of ``Nashville'' starts with traditional songs rooted in gospel and folk music rather than big production country songs. As the new season gets under way, key characters seem to get spiritual signs that push them forward in their musical journeys. Cancelled by A-B-C after four seasons, the new season of ``Nashville'' will be on C-M-T. The first show in its new home will air Jan. 5th. 
---  
(The Associated Press)
Details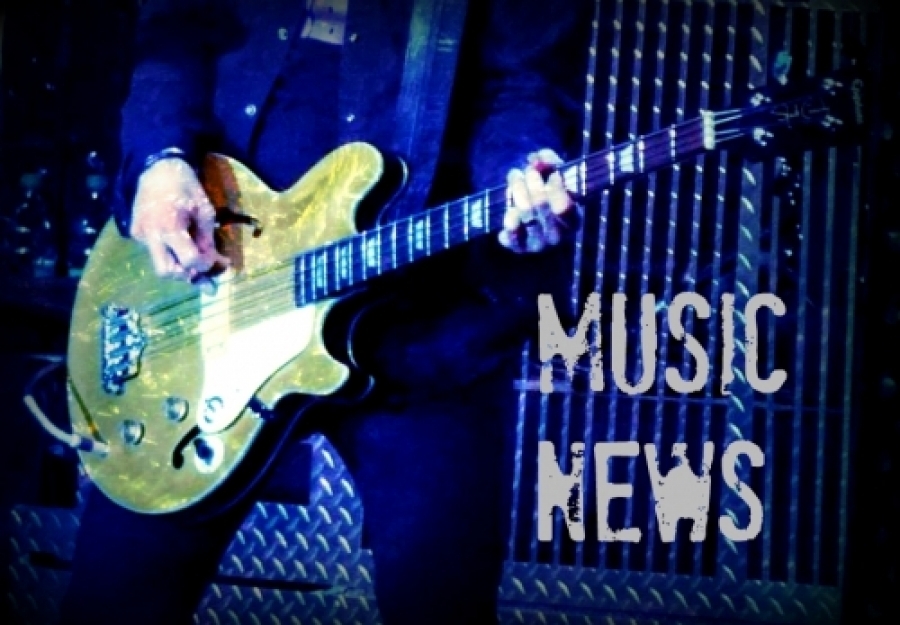 MUSIC NEWS: WEDNESDAY, DECEMBER 28, 2016
GEORGE MICHAEL
Don't know what you have heard about the circumstances surrounding the death of George Michael on Christmas Day.  But his publicity team says don't believe anything about anything fishy going on.  The late singer's reps have issued a statement that there is no truth to reports that the pop star died under suspicious circumstances.  About all that has been said about the singer's passing was that it happened Christmas Day and that it appears to have been caused by heart failure.  Police in England say the death wasn't suspicious.  And while an autopsy is planned, there are no details about whether it has already been done -- or when it will be done, if it hasn't already. 
---
GEORGE MICHAEL - PARTNERS
Two of the men who knew George Michael best are talking about their feelings following the singer's death.  The singer's boyfriend at the time of his death is named Fadi Fawaz, according a hairdresser who spoke to the London Telegraph newspaper.
 He says he and Michael were planning to dine together for lunch on Christmas Day -- but when he called on him at his home in England, he found the singer dead in bed.  Fawaz says while things in their lives had ``been very complicated'' lately, the couple had looked forward to spending time together during the holidays.  He didn't specify what the complications were.  Meanwhile a man who was romantically linked to Michael for many years says he's ``heartbroken.''  Kenny Goss and Michael had been together until 2011 -- when the singer announced they had separated. 
---
GEORGE MICHAEL - FANS
As they have since word of George Michael's death came out, fans of the pop star have been gathering outside his home in north London, fashioning a makeshift shrine there.  Crowds have placed flowers and other tributes to the musician since Christmas Day.  And a statement from Michael's publicist says the outpouring of grief is cool with those who knew the singer best.  The rep has released a statement saying Michael's family and close friends are ``touched beyond words'' by the way fans have responded.  The statement adds ``there could be no more fitting tribute'' to the singer than what fans have done. 
---
TAYLOR SWIFT VISITS 90-SOMETHING FAN
Even though he is 96, Cyrus Porter is such a devoted fan of Taylor Swift that he has travelled from his home in Missouri to various cities to see her perform.  And now, Swift has returned the favour.  She and her parents paid a surprise visit to Porter on Monday.  Porter spent about an hour chatting up Porter and his family.  Then, on an enclosed back porch, she sang her hit ``Shake It Off'' -- with Porter's family joining in.  And Porter has something to remember the visit by, aside from the memories -- he says ``I got lipstick on my face!'' 
---
MELANIE BROWN - BROADWAY
She may not be starting at the top on Broadway.
But you can't help but think that the singer known as Scary Spice must feel that way.  Melanie Brown is taking on the role of Roxie Hart in the musical ``Chicago.''  And the starting at the top part is somewhat literal.  She not only has to sport extremely high heels for the role -- she will also do her first number in the production on a ladder that stretches 15 feet in the air.  Brown says she doesn't mind the heights -- of the heels or the ladder.  She actually has asked that her heels be a little higher than the costume people had laid out for her.  As she put it: ``If you're into high heels, you want them the higher the better.'' 
---
(The Associated Press)
Details
MUSIC NEWS: FRIDAY, DECEMBER 23, 2016
THE STRUMBELLAS - SHUTDOWN FOR CHRISTMAS
Christmas is about enjoying everything Canada has to offer in winter, according to The Strumbellas. Singer-guitarist Simon Ward says his ideal Christmas is about hockey, snowball fights and tobogganing. He says now that he can share that with his kids, it brings out ``the fuzzy feeling in your heart.'' The Strumbellas generally don't play many shows in December because they want to be home at Christmas. As Ward puts it, ``I can focus on my sugar cookies and my gingerbread houses.' 
---
ARGENTINE COURT - JUSTIN BIEBER
Canadian pop star Justin Bieber is in trouble in Argentina but he's not a wanted man. A court there has indicted Bieber for allegedly telling his bodyguards to attack a photographer and take his camera equipment outside a Buenos Aires nightclub in November 2013. The judge did not issue an arrest warrant and Bieber can appeal the decision. Bieber has never returned to Argentina to answer questions about the attack. Bieber had tweeted in June he would like to perform in Argentina but ``until the legal conditions change there I can't.'' 
---
PETER WOLF - CHRISTMAS EXPERIENCE 
Singer Peter Wolf of the J. Geils Band will always remember the Christmas when he was 10 years old, because it's when he discovered rock and roll. Wolf says his sister was a dancer on Alan Freed's T-V show and took Wolf to a Christmas show that Freed sponsored. The lineup included The Everly Brothers, Buddy Holly, Little Richard, Jerry Lee Lewis, The Chantels, Screamin' Jay Hawkins and Frankie Lymon and the Teenagers. Wolf says it was his ``induction into rock and roll'' and it became for him ``a born-again experience.'' 
---
DEE SNIDER - CHRISTMAS JOURNAL
The children of Twisted Sister singer Dee Snider have no problems remembering the Christmases of their youth. He wrote it all down for them. Snider says he kept a journal for 20 years of everything they did between Thanksgiving and Christmas. He says it included not just things like what the tree was like, but snapshots of what they went through, like the year his wife's mother died or the year their newborn daughter was on a respirator in a hospital. Snider says he recently made copies of the journal and had them bound in leather as presents for each of his children. He gave the books with the instruction that it's their turn to carry on the tradition. 
---
(The Associated Press)
Details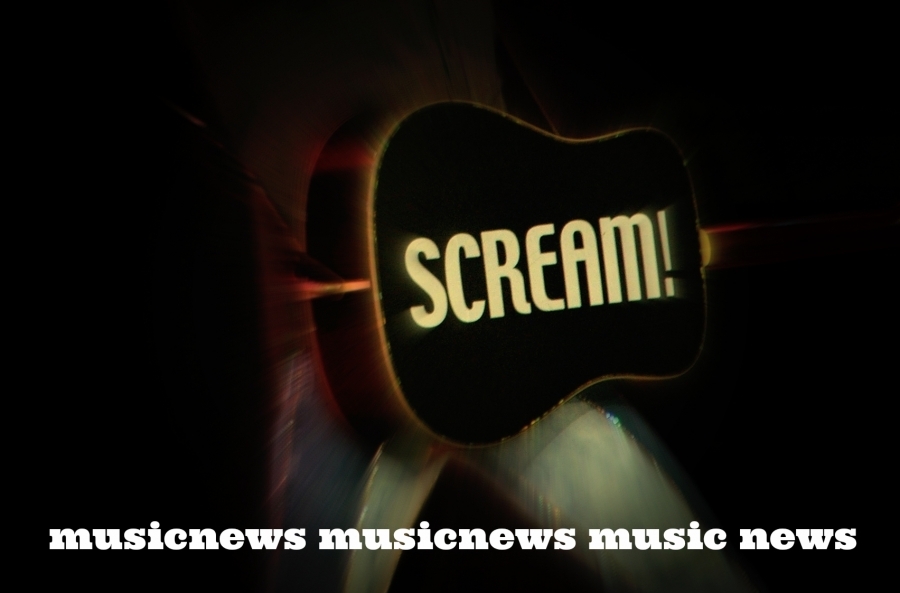 MUSIC NEWS: THURSDAY, DECEMBER 22, 2016
NEWS MAKER - GORD DOWNIE
Gord Downie's spirited fight with terminal brain cancer struck a chord with Canadians in 2016. 
His widespread impact on Canadian culture, and advocacy for aboriginals, has inspired news editors and directors across the country to name him the Canadian Press Newsmaker of the Year. 
Downie pulled in 39 per cent of the votes in the annual survey, marking the first time in the Newsmaker's 70-year history that an entertainer has been selected for the title. 
Prime Minister Justin Trudeau came in second, garnering 27 per cent of the votes. 
Fort McMurray fire Chief Darby Allen and four-time Olympic medallist Penny Oleksiak tied with 12 per cent each. 
It was in May that Downie shocked the country by revealing he had incurable cancer but still wanted to go on tour with his band, the Tragically Hip. 
In August, on the last night of the tour, Downie took a moment during the televised concert to campaign for aboriginal people in Canada's North. 
Less than a month later, he lifted the veil on ``Secret Path,'' a solo multimedia project that recounts the life of 12-year-old Chanie Wenjack, who died in 1966 after running away from a residential school. 
Earlier this month, an emotional Downie was recognized during the Assembly of First Nations special assembly in Gatineau, Que., and was anointed the ``Man Who Walks Among the Stars.'' 
(The Canadian Press)
RICHARD MARX - KOREA AIR FLIGHT
Richard Marx says he just did what he hopes anyone would do when a passenger got unruly during an international flight. He restrained him. Marx and his wife of one year, Daisy Fuentes, went on Facebook and Instagram to document an incident on a Korean Air flight from Hanoi to Seoul this week. Fuentes says a man in the next row ``got crazy and started attacking the flight attendants and passengers.'' Marx criticized the crew for failing to restrain the man properly and says the situation went on for four hours. A Korean Air spokesman confirms the incident and says crew members responded in accordance with airline polices. The Yonhap News Agency quotes police as saying the 34-year-old South Korean man had become drunk after having two and a half glasses of hard liquor on the flight. 
---
STEVIE WONDER - STREET
Stevie Wonder now has a street named for him in Detroit. Hundreds helped Wonder celebrate yesterday, including Detroit Mayor Mike Duggan and Congressman John Conyers. Applause broke out when the sign for ``Stevie Wonder Ave'' was unveiled along Milwaukee Avenue. That's two blocks from the site of Wonder's first home in the city. Wonder moved to Detroit as a kid and signed with Motown Records when he was still a boy. Wonder says many wonderful things happened in his life because of Motown. 
---
KANE BROWN - SINGING COMPETITIONS
Kane Brown tried out for ``American Idol'' but was told they didn't need another Scotty McCreery. He tried out for ``The X Factor'' but quit because they put him in a boy band. He tried out for ``The Voice'' but had to quit because his contract with ``X Factor'' had not expired. So he hit social media. Brown says he made connections on Facebook and he'd stay after concerts to meet every person who waited. Brown says he also gained a following because people were so surprised to hear him sing country music because he looks like a rapper. 
---
TOMMY ROE - HISTORY OF ``SHEILA''
If Tommy Roe had had his way, his first hit would not have been ``Sheila,'' but ``Frieda.'' Roe writes in his new autobiography, ``From Cabbagetown to Tinseltown,'' a record producer liked the song but asked Roe to change the title. Roe says the producer never told him why. Another music executive told Roe that no one in the U-S would buy a song about ``Fraulein Frieda'' because World War II was still fresh in people's minds. Roe changed the name and recorded the song with his band, The Satins -- and it flopped.
He re-recorded it two years later and it was a number-one hit. Roe's autobiography is in stores now. 
---
SMITHSONIAN CHANNEL - ``ROCK 'N' ROLL INVENTIONS''
Moby, Martha Reeves and Dave Davies of The Kinks are among the artists who will look at the history of technical advances in music in a new series on the Smithsonian Channel. ``Rock 'n' Roll Inventions'' will cover such topics as studio innovations, synthesizers, audio effects and stage production. Rick Wakeman of Yes, Andy Summers of The Police, Martyn Ware of Human League and Graham Nash also will offer insights. The series kicks off January 16th with an episode on the history of music delivery, from wind-up gramophones to online streaming. 
---
(The Associated Press)
Details
MUSIC NEWS: WEDNESDAY, DECEMBER 21, 2016
ROCK HALL - NOMINEES REACTION
Yes guitarist Trevor Rabin says the band has always been so lucky to have such amazing and supportive fans and Yes accept their Rock Hall induction with incredible pride. Joan Baez says she never considered herself a rock-and-roll artist but she's proud that some of the songs she sang made it into the rock lexicon. Pearl Jam thank their fans for making their induction possible. Jeff Lynne says he is ``deeply honoured'' that Electric Light Orchestra will be included. The estate of Tupac Shakur says his induction recognizes how his ``message of change and mission to give voice to those who didn't have one continues to resonate with millions of people to this day.'' The question on many music fans' minds: will Steve Perry sing with Journey at their induction? Guitarist Neal Schon has no idea.
He tells Rolling Stone magazine none of the band members have contact with Perry but he hopes Perry will do it. 
---
FIFTH HARMONY - CAMILA CABELLO
Camila Cabello says the rest of Fifth Harmony knew she was unhappy. Fifth Harmony say she rejected their efforts to make her happy. Fifth Harmony have issued a statement saying they asked Cabello to stay for one more album because the group was finally seeing some success. They say she refused group meetings, turned down meetings with label head L-A Reid and even skipped out on group counselling. The group acknowledges Cabello told them in mid-November that Sunday's performance would be her last. They say they were ``truly hurt'' by the way Cabello and her team handled her departure, but they wish her the best. Cabello has not responded. 
---
TURTLES - LAWSUIT
New York's highest court has dealt a blow to The Turtles in their case over whether radio stations should pay to play songs recorded before 1972. The New York Court of Appeals has ruled the owners of pre-1972 songs can't make radio stations pay for their use. Flo and Eddie of The Turtles had filed a lawsuit against Sirius X-M Radio, saying their rights were violated when Sirius played their songs without permission or compensation. Sirius had argued they didn't need permission for records made before 1972, when new federal copyright rules went into effect. 
---
``TOM DELONGE'' - ``KONGOS''
There's a pretty good chance you're saying the names ``Tom DeLonge'' and ``Kongos'' wrong. In the case of DeLonge, it's because he says it wrong. DeLonge says it with a hard G, but he found out on a recent trip to France that his family there pronounces it doo-LANJ'. DeLonge says he's been branding himself as a stupid American for 20 years with the wrong way to say his name and he wishes he could start all over with the more sophisticated pronunciation. In the case of Kongos, bassist Dylan Kongos says the name is said differently, depending where they are. He says they grew up saying KONG'-ihs, the Greeks and South Africans say it KONG'-us, while Americans call them KONG'-ohs. 
---
JACK WHITE - SAM PHILLIPS
Jack White is keeping up his upholstery skills by redoing a couch from the Sam Phillips Recording studio in Memphis. White was an upholsterer before his music career took off.
White's publicist says the Phillips family contacted him about renovating a purple short-back couch. The family gave White free reign to do what he wanted. The couch now has a red seat and a bright blue back and will be part of the renovations being done at the studio. 
---
ST. VINCENT - GUITAR WORLD MAGAZINE
St. Vincent not only made fun of Guitar World magazine for the way they portray women, she did it on the very cover of that magazine. St. Vincent is on the cover posing with a guitar while wearing a beach coverup that has a cartoon drawing of a bikini on it. St. Vincent says she did an internet search for women on the cover of Guitar World and all she found was ``girls in bikinis holding guitars like they've never held a guitar before.''
She says she decided to make her own ``absurdist comment'' about that. 
--- 
(The Associated Press)
Details
MUSIC NEWS: TUESDAY, DECEMBER 20, 2016
TEGAN AND SARA START LGBTQ FOUNDATION
Tegan and Sara have created a means to help L-G-B-T-Q girls and women.  The Tegan and Sara Foundation's mission is to work for economic justice, health, and representation for L-G-B-T-Q women.  Both Tegan and Sara are openly gay and say their gay and trans fans have supported them in innumerable ways. 
---
CAMILA CABELLO DISCUSSES LEAVING FIFTH HARMONY
Camila Cabello may have hit a bad note in the way she left Fifth Harmony.  The group issued a statement early yesterday saying Cabello's representatives informed them she was leaving the group and they wished her well.  Cabello has issued her own statement saying she was ``shocked'' by the Fifth Harmony statement, saying the others were aware of her feelings through conversations they had had on tour.  Cabello says she did not intend to end things with Fifth Harmony this way and she wishes them all the best.  Cabello had performed with Fifth Harmony Sunday night in New York and news broke of her leaving just a few hours later. 
---
MARC ANTHONY IS GETTING DIVORCED
Marc Anthony's third marriage has fallen apart.  He and his wife, Venezuelan model Shannon de Lima, have announced they are divorcing after two years.
The couple had no children together.  Anthony has six children from previous relationships. 
---
ROCK HALL INDUCTEES ANNOUNCED TODAY
The Rock and Roll Hall of Fame will announce today who gets inducted, and if the fans have their way, Journey is going in.  Journey won the fan vote, followed by Electric Light Orchestra, Yes, Pearl Jam and The Cars.  The top five acts in the fan vote get an extra vote in the overall induction vote.  The inductions will be in New York on April 7th. 
---
THE 1975 HAVE A SLOW BUILD
The 1975 feel it was to their advantage that they did not get much love with their first album.  Drummer George Daniel says initially they were disappointed that critics didn't like the music, but the band conditioned themselves not to care.  He says no one ever cares as much about his music as much as he does anyway.
The real surprise, though, was when The 1975 played the U-S for the first time.  They had played South By Southwest and then scheduled a tour a week later, which they thought was ridiculous because nobody had heard of them.  Daniel says fans came out in droves and the tour was ``insane.'' 
---
PRIDE, SIMONE AMONG GRAMMY LIFETIME ACHIEVEMENT RECIPIENTS
Charley Pride, Nina Simone and the Velvet Underground will get special recognition from the people who hand out the Grammys.  The Recording Academy will give them lifetime achievement awards in February.  Other recipients are Sly Stone, Jimmie Rodgers, gospel singer Shirley Caesar and jazz musician Ahmad Jamal. 
---
J. COLE HITS NUMBER ONE ON ALBUM CHART
J Cole has earned his fourth number-one record.  ``4 Your Eyez Only'' moved 492-thousand units in its first week of release.  That puts it on top of the Billboard 200 album chart.  ``A Pentatonix Christmas'' was a distant second, with 156-thousand. 
---
LITTLE JIMMY DICKENS WAX FIGURE UNVEILED
Once again, Little Jimmy Dickens graced the stage of the Grand Ole Opry.  Brad Paisley and Bill Anderson revealed a wax figure of Dickens Saturday night on the Opry stage.
It will become part of the new Madame Tussauds museum in Nashville.  Paisley says the figure is of Dickens as a young man, ``when he owed people a lot of money.'' 
---
``SUN RECORDS'' SCRIPTED SERIES WILL RUN ON CMT
C-M-T will run a series based on the ``Million Dollar Quartet'' of Elvis Presley, Jerry Lee Lewis, Johnny Cash and Carl Perkins. ``Sun Records'' will tell the story of the birth of rock and roll in Memphis.  The series premieres February 23rd. 
---
BRET MICHAELS EMOJI PACKAGE RELEASED TOMORROW
When your emoji just doesn't capture the right emotion, you can up your game by making it a Bret Michaels emoji.  A limited collection of Michaels emojis will be released tomorrow.  It's a teaser for the upcoming Michaels emoji and lyric keyboard app.  The app will use lyrics and Michaels' catch phrases, such as ``drealist'' -- part dreamer, part realist.  No word on when the app comes out. 
---   
(The Associated Press)
Details
MUSIC NEWS: MONDAY, DECEMBER 19, 2016
ALESSIA CARA - NEW VIDEO
 Brampton, Ontario's Alessia Cara is predicting symbolic success if not actual success in the new video for her song ``Seventeen.'' The video shows Cara riding a bus at different ages and includes a scene where she holds up a Grammy. Oops: Cara was a notable snub when the Grammy nominations came out two weeks ago. A fan asked her about that on Twitter and Cara said, ``It symbolizes my hopes for long-term success in my career. Putting it out into the universe, in other words.'' Cara doesn't say when she shot the video, only that it was ``a while back.''
---
CEE LO GREEN - CELLPHONE
Cee Lo Green says he's alive and well and don't worry about that video that seems to show a cellphone blowing up in his face. Green posted a Facebook video saying he's upset that people were ``emotionally disturbed'' at the cellphone video. That video looks like surveillance footage of Green in a studio talking on a phone that explodes and knocks him off a chair onto the floor.
Green says it's actually a clip from a project he's doing called Gnarly Davidson that sets up a character. He says he still plans to release the music and he thanks fans for their concern. 
---
SEVYN STREETER - ``WE MATTER'' SHIRT
Sevyn Streeter finally got to perform the national anthem before an N-B-A game and she got to wear the shirt she wanted. Streeter sang before the Philadelphia 76ers' game against the Los Angeles Lakers on Friday wearing her ``We Matter''
jersey. She was supposed to sing the anthem before the 76ers' home opener in October. Her performance was scrapped two minutes before it was to happen because she was wearing the ``We Matter'' shirt.
The team apologized to her two days later and invited her to sing before another game. Streeter was applauded upon her introduction and cheered when she finished the song. 
---
``I WANT A HIPPOPOTAMUS FOR CHRISTMAS'' - SINGER
The 10-year-old girl who sang ``I Want A Hippopotamus For Christmas'' is now 73 and still singing that song.
Gayla Peevey says Mitch Miller brought her that song and it became the first one she recorded for Columbia Records. She loves that ``I Want A Hippopotamus For Christmas'' still gets airplay and has spawned its own industry of toys, greeting cards and ornaments.
Peevey actually did get a hippopotamus for Christmas that year. It was named Matilda and she donated it to the Oklahoma City Zoo.
Peevey says Matilda and her mate, Norm, had nine babies, so the hippo legacy lives on beyond just the song. 
---
LAURA BRANIGAN - AGE CORRECTED - 12 YEARS LATER
Twelve years after Laura Branigan died, we finally find out her true age. Branigan died in 2004 of a brain aneurysm. She had complained to a friend about a headache for two weeks but did not seek medical attention. At the time, her management company had said she was 47. One of Branigan's fans recently contacted The Associated Press, disputing her age. The A-P conducted a review based on school records, newspaper articles written about her in the 1950s and '60s and testimonials from childhood friends. The A-P's conclusion is that Branigan was born in 1952, making her 52 when she died. 
---   
DAVID FOSTER - TRUMP INAUGURATION
 Canadian music producer David Foster denies he's doing anything with the inauguration of President-elect Donald Trump. Foster writes on Instagram he was asked to participate some time ago and he ``politely and respectfully declined.'' He says any news outlet that is reporting otherwise is ``misinformed.''
---
BLUES TRAVELLER - SALVATION ARMY
Blues Traveler are helping The American Salvation Army's Red Kettle Campaign by donating a song. Blues Traveler recorded a version of ``Go Tell It On The Mountain.'' All of the proceeds from the sale of the song go to the campaign. 
---
THE ROOTS - NBA ALL-STAR GAME
The Roots will play as part of a presentation about the history of basketball before the N-B-A All-Star game. They will perform before player introductions at the game on February 19th in New Orleans. John Legend will sing at halftime. 
---
(The Canadian Press)
Details