Music
MUSIC NEWS: WEDNESDAY, APRIL 5, 2017
LETTERMAN TO REPLACE NEIL YOUNG
David Letterman will replace an ailing Neil Young as the person inducting Pearl Jam into the Rock & Roll Hall of Fame on Friday. 
According to a statement from the hall, Young ``is regrettably no longer able to induct Pearl Jam'' due to illness and is ``thrilled''
that former TV talk-show host Letterman will substitute. Pearl Jam made its ``Late Show with David Letterman'' debut in 1996 with a version of ``Hail, Hail.'' 
In addition to Pearl Jam, the new rock class incudes the late rapper Tupac Shakur, ELO, Journey, Nile Rodgers, Joan Baez and Yes.
The ceremony will be held at the Barclays Center in Brooklyn. 
The Hall of Fame is located in Cleveland.
---
COLDPLAY - CHRIS MARTIN
Coldplay singer Chris Martin made a special trip to visit a fan in the Philippines who could not make their show. Martin visited medical student Ken Valiant Santiago in a hospital in Manila where he is battling advanced cancer. Santiago spends his time listening to Coldplay songs and had bought a ticket to the Manila concert yesterday but was too sick to go. Santiago's brother posted an appeal on Facebook asking the band to say hello or send a short message. Concert organizer Rhiza Pascua tweeted a photo of the meeting with the caption, ``Chris Martin, you are an angel!''  Santiago tweeted, ``You've made my heart full of joy.'' 
---
BRUCE SPRINGSTEEN - MEMORABILIA
A treasure trove of Bruce Springsteen memorabilia is for sale. The catch is that you have to buy the entire collection, and the asking price is 7.5-million. The memorabilia seller Moments In Time is offering a Springsteen fan's collection, which includes such items as the original handwritten lyrics to ``Born To Run,'' ''Rosalita,`` ''Tenth Avenue Freeze-Out`` and ''Calvin Jones and the 13th Apostle,`` which evolved into ''Jungleland.`` It also includes Springsteen's address book with the phone numbers for Clarence Clemons and Steve Van Zandt, the black-and-white shirt Springsteen wore on the cover of ''The River`` album, and the lyric notebook with 18 songs he kept when he was 18. 
---
MONDO COZMO - ``SHINE''
Josh Ostrander of Mondo Cozmo was working two landscaping jobs and had a string of failed record label deals behind him when he wrote the song ``Shine.'' He says he was in a miserable place at the time but he knew instantly it was the best thing he had ever written. It took a while to get a video that worked, though. Ostrander says he turned in three or four different ones before the label liked one. The video shows Ostrander singing on the street and various shots of people looking straight at the camera. He doesn't know any of them. Ostrander says they asked random people to appear in the video and got them to sign releases to agree to it, and the results are ``amazing.'' 
---
CHUCK BERRY - KEITH RICHARDS
Keith Richards says Chuck Berry once gave him a black eye and Richards refers to it as Berry's ``greatest hit.''
Richards writes in Rolling Stone magazine that he went backstage after a Berry show in New York and saw Berry's guitar lying in its case in his dressing room. Richards says he took a look out of professional interest and plucked the strings. Then Berry walked in and socked him in the left eye. Richards says he realized he was in the wrong and he would have done the same thing if someone was fiddling with his guitar. 
---
TUPAC SHAKUR - RESTAURANT
The restaurant that Tupac Shakur had envisioned will come to life for just this weekend in New York. Billboard reports Powamekka Cafe will take over the Sweet Chick restaurant on the lower East Side from Friday to Sunday.
The cafe will showcase photos of Shakur and his poetry. The menu will include some of his favourites, including meat loaf, gumbo and his cousin's fried chicken wings. Shakur wrote three pages in a notebook outlining his concept for a restaurant. 
---
LONDON POLICE - FAKE TICKET BUYERS
British fans trying to snag tickets to see Adele, Ed Sheeran, Bruno Mars, Iron Maiden and Coldplay got a surprise when they tried to buy them from a website advertising on Facebook. Not only was the site a fake, but it was set up by the London police.
The fake site Surfed Arts was created to show how easy it is to get duped by an unknown site that claims to sell tickets. The 15-hundred people who clicked through to the site got a warning about falling prey to fraud and how to protect themselves. Women over the age of
65 and those living in London were the most likely to fall for the hoax, while men and women aged 35-44 and those living in Birmingham were the least likely. 
---  
JUSTIN TIMBERLAKE - PILGRIMAGE FESTIVAL
 Justin Timberlake will finally play the festival he owns. Timberlake will headline the Pilgrimage Music and Cultural Festival in Franklin, Tennessee, on September 23rd-24th. Kevin Griffin of Better Than Ezra co-founded the festival, and Timberlake is a partner and producer. The lineup also includes Eddie Vedder, Ryan Adams, The Avett Brothers, Mavis Staples, Gary Clark Junior, Walk The Moon and Better Than Ezra. 
---
CHRIS YOUNG - NITTY GRITTY DIRT BAND - JULY 4th
Chris Young will headline the free Independence Day celebration in Nashville. The Nitty Gritty Dirt Band also is on the bill. The Nashville Symphony will perform as the fireworks go off. 
---
(The Associated Press)
Details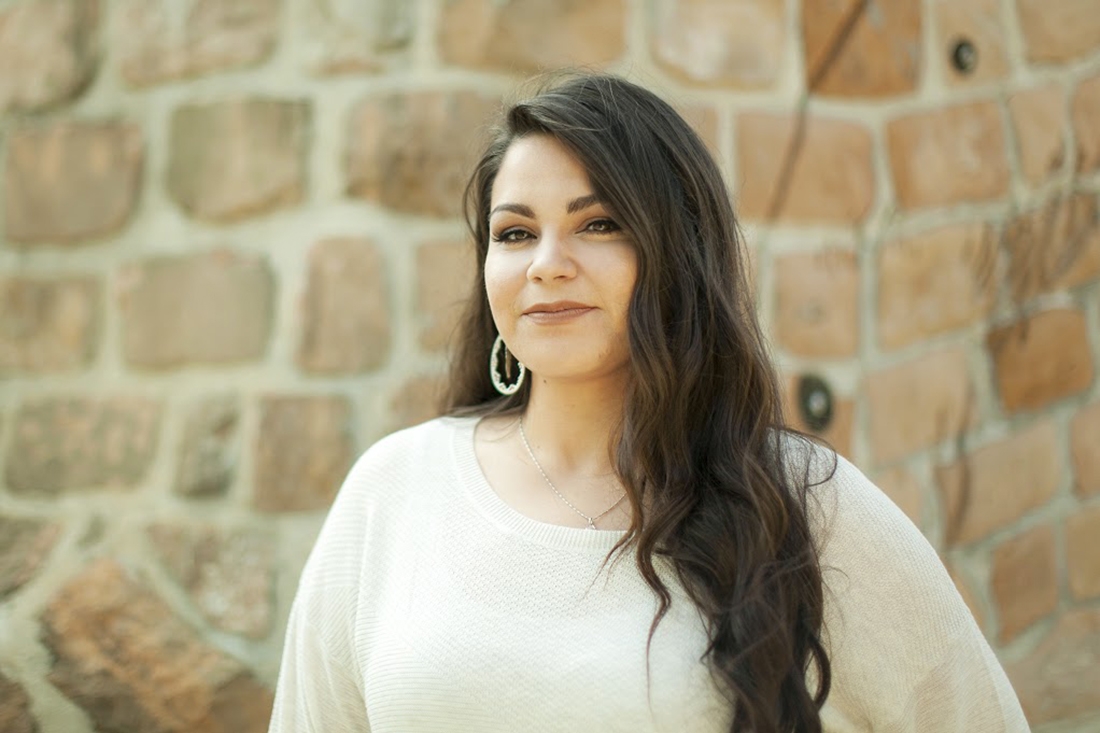 Artists from Manitoba Land Nominations for the 2017 Indigenous Music Awards
Strong Showing from Local Country Music Scene with Four of Five Nominations for Best Country Album
 
The Indigenous Music Awards are back after a one-year hiatus and artists from Manitoba have netted several nominations. The winners will be revealed at a gala event at the Club Regent Event Centre in Winnipeg on May 19, 2017. Presented annually by Manito Ahbee Festival, Indigenous Music Awards (formerly Aboriginal Peoples Choice Music Awards) is the world's premier awards show recognizing the accomplishments of Indigenous recording artists and music industry professionals from around the globe.
 
The Manitoba country scene shines in the list of this year's nominations with four of five nominees for Best Country Album, including nods for Jade Turner, JC Campbell, Kimberley Dawn, and Renée Lamoureux. Turner and Campbell are also both vying for Best Music Video.
 
Other nominees this year include: local rock outfits The Bloodshots and The Deeds both with nods in the Best Rock Album category; Western Canadian Music Award winning husband and wife duo Nadia & Jason Burnstick for Best Folk Album; Classically-trained singer Rhonda Head for Best Inuit, Indigenous Language, or Francophone Album; up-and-coming act Lisa Muswagon for Best New Artist; Murray Pulver and Hangar Studios' Tom Dutiaume for Best Producer/Engineer for their work with JC Campbell and Kimberley Dawn, respectively; and CBC Radio One's Unreserved: Radio Indigenous with Rosanna Deerchild for Best Radio Station Program Promotion Indigenous Music.
 
Also up for awards, Swan Lake-raised and Peterborough-based singer/songwriter Tara Williamson landed a nod for Best Pop Album and Manitoba-born, Ontario-raised artist NADJIWAN is up for Best Radio Single.
 
Kimberley Dawn and fellow country singer/songwriter Jerry Sereda will take up hosting duties for this year's celebration.
 
The IMAs take place during the Manito Ahbee Festival, which runs May 17-21, 2017 in Winnipeg and includes a music conference, international pow wow, trade show and marketplace, youth education day, and more.  
 
Several of this year's Manitoba-based nominees have participated in Manitoba Music's Aboriginal Music Program as well as professional and market development programs during their careers, accessing assistance to showcase in new markets and in making critical business contacts. Manitoba Music's programs and services are made possible by the generous support of the Province of Manitoba, FACTOR through the financial support of the Government of Canada and Canada's private radio broadcasters, Manitoba Film & Music,The Jim Pattison Broadcast Group, The SOCAN Foundation, and members of the music industry of Manitoba.
 
For a complete list of 2017 IMA nominees, please visit indigenousmusicawards.com
 

manitobamusic.com
Details
MUSIC NEWS:TUESDAY, APRIL 4, 2017
ACM'S - TIM McGRAW
Tim McGraw's unabashed joy at watching Florida Georgia Line and the Backstreet Boys perform at the Academy of Country Music Awards on Sunday has turned into a meme that's making the rounds online. F-G-L'S Tyler Hubbard tells ``Entertainment Tonight'' the reason McGraw was pointing at the stage is because he couldn't believe Hubbard and Brian Kelley were doing the Backstreet Boys moves. Hubbard says they only learned the dance hours before they got on stage. Kelley says it's ``kind of nice it's over, but at the same time, that was a blast.'' 
---
RODNEY CROWELL - CELEBRITY
Rodney Crowell hit a point in his career where he realized he was trying too hard to live up the expectations of being a star -- so he stopped being one. Crowell says he took five years off when he realized he was not cut out for mainstream success. He says he wanted to be an artist rather than a celebrity, and he's a lot happier now because he just does what he wants to do. He's the first to admit it was scary to give it all up to pursue his passions, but he says, ``Fear is a passionate act anyway.'' Crowell has a new album out called ``Close Ties.'' 
---
GEORGE HARRISON - FORGOTTEN LYRICS
Sometimes you just stick stuff away in your home and forget about it for years. In the case of George Harrison, his wife found song lyrics he had stuffed in a piano bench. Olivia Harrison tells Billboard magazine it was the bench for the piano that Billy Preston would play at their house in England. She did not know what was stored in the bench for years because she never would rummage through her husband's stuff when he was alive. Olivia Harrison included the songs in an expanded version of George Harrison's 1980 memoir, ``I Me Mine,'' out now. 
---
DAVE GROHL - BOOK EVENT
Foo Fightrs frontman Dave Grohl has agreed to be interviewed by someone who could be his toughest questioner ever:
his mom. Grohl and his mother, Virginia Grohl, will appear together for a discussion at the Los Angeles Festival of Books on April 22nd.
It's to promote Virginia Grohl's book, ``From Cradle to Stage,'' in which she talks to other mothers of rock stars. 
---
(The Associated Press)
Details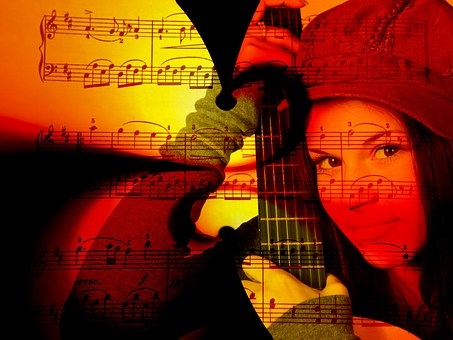 MUSIC NEWS: MONDAY, APRIL 3, 2017
ACMS - JASON ALDEAN -
Jason Aldean keeps his title as entertainer of the year for the Academy of Country Music Awards. He won for the second straight year. The best part in Aldean's eyes was how he got the trophy. Joe Walsh presented it to him and Aldean says having a member of The Eagles give him an award is probably the coolest thing ever to happen to him. The night was not so kind to Keith Urban. He led the nominations with seven but didn't win any. 
---
ACMS - ``FOREVER COUNTRY''
It was quite a moment when ``Forever Country'' won the Academy of Country Music award for video of the year, not just because of who accepted, but because it won at all. It involved more than 30 country acts and the ones who were present all went on stage, including Jason Aldean, Keith Urban, Little Big Town, Lady Antebellum, Rascal Flatts, Faith Hill and Tim McGraw. Karen Fairchild of Little Big Town accepted, saying it was a testament to ``the rich heritage we have'' in country music. The video was created to mark the 50th anniversary of the Country Music Association Awards, technically a rival awards show. The head of the A-C-Ms said last week it's okay because they're on friendly terms. 
---
ACMS - MIRANDA LAMBERT
Miranda Lambert has extended her streak at the Academy of Country Music Awards. She won female vocalist of the year for the eighth straight year. Lambert said in her acceptance speech Carrie Underwood can sing her under the table and they agreed on that. She said she's glad to sing females kicking butt this year. 
---
ACMS - ACADEMY AWARDS JOKE
It's quickly becoming a cliche' for awards shows to make fun of the mishap with ``Moonlight'' and ``La La Land'' at the Oscars, but the Academy of Country Music Awards added a twist to it. Illusionist David Copperfield and T-V host Nancy O'Dell presented the award for song of the year and the card read, ``Emma Stone - 'La La Land.''' Copperfield even showed the card on camera.
He then made the card smoke to reveal the real winner: Thomas Rhett for ``Die A Happy Man.'' Rhett thanked his ``beautiful pregnant wife'' for being the inspiration for the song. Rhett also won for male vocalist of the year and says every other singer in that category is his idol. 
---
ACMS - SAM HUNT
Even as Sam Hunt was dealing with technical issues at the Academy of Country Music Awards, he still managed to make his fiancee' blush. Hunt's ear monitors came out as he performed ``Body Like A Back Road.'' Hunt found his bride-to-be, Hannah Lee Fowler, in the audience and sang directly to her. She kept hiding her face in his shoulder. 
---
ACMS - NEW ARTIST AWARDS
Maren Morris joked she didn't know why she was nervous accepting the award for new female vocalist of the year at the Academy of Country Music Awards last night. She was announced as the winner two-and-a-half weeks ago. Morris says the award was so heavy she could use it for bicep curls. Brothers Osborne won for vocal duo of the year and for new vocal duo of the year and couldn't have been happier. Singer T-J Osborne joked after winning the first award they couldn't figure out why they were even invited or how they got such good seats. After winning the second one, he thanked his dog, Cookie, for always loving him when he gets home. Jon Pardi won new male vocalist of the year. 
---
ACMS - FULL WINNERS LIST
Here are the winners from last night's Academy of Country Music Awards.
_ Entertainer of the year: Jason Aldean.
_ Album of the year: ``The Weight of These Wings,'' Miranda Lambert.
_ Single record of the year: ``H.O.L.Y.,'' Florida Georgia Line.
_ Song of the year: ``Die a Happy Man,'' Thomas Rhett.
_ Male vocalist of the year: Thomas Rhett.
_ Female vocalist of the year: Miranda Lambert.
_ Vocal duo of the year: Brothers Osborne.
_ Vocal group of the year: Little Big Town.
_ Video of the year: ``Forever Country,'' Artists of Then, Now & Forever.
_ Vocal event of the year: ``May We All,'' Florida Georgia Line and Tim McGraw.
_ New female vocalist of the year: Maren Morris.
_ New male vocalist of the year: Jon Pardi.
_ New vocal duo or group of the year: Brothers Osborne.
_ Songwriter of the year: Lori McKenna.
---  
(The Canadian Press)
COUNTRY MUSIC AWARDS
Florida Georgia Line may have lost entertainer of the year to Jason Aldean, but the country duo owned the Academy of Country Music Awards, thanks to some help from the Backstreet Boys. The boy band brought the audience to its feet at the T-Mobile Arena in Las Vegas on Sunday night, singing their anthemic classic ``Everybody (Backstreets Back),'' and getting fans such as Carrie Underwood, Nicole Kidman, Tim McGraw and others out of their seats to sing and dance along. They also won two awards: single record of the year for ``H.O.L.Y.'' and music event of the year for ``May We All'' with McGraw. 
---
COUNTRY MUSIC HALL OF FAME
Speaking of country music. One of its showplaces hit a hallmark. The Country Music Hall of Fame and Museum in Nashville turned 50 over the weekend. The Nashville Tennessean reports the museum celebrated the anniversary Saturday with $1.50 admission, the same price as the museum's opening day in 1967. Live music and cupcakes were served up in the museum's conservatory.
Museum CEO Kyle Young was presented with a commemorative plaque in the shape of a giant record album. Young started as a ticket taker
41 years ago at the museum's original location. He says ``the main ingredient for our success is the very music we exist to uphold.'' 
---
OBIT - ROSIE HAMLIN
The singer of the oldies classic ``Angel Baby''
has died. Rosie Hamlin of Rosie and the Originals died in her sleep Thursday at the age of 71, according to a statement from her family on her website. ``Angel Baby'' hit number 5 in 1961 and was based on a poem Hamlin wrote when she was just 14. John Lennon once called it one of his all-time favourite songs. 
---
OBIT - LONNIE BROOKS
Chicago blues musician Lonnie Brooks has died. His son, bluesman Ronnie Baker Brooks, confirms his father's death Saturday night in Chicago at the age of 83. Brooks' real name was Lee Baker Junior, and he called himself Guitar Junior when he moved from Louisiana to Chicago in the 1960s. He changed it to Lonnie Brooks when he discovered another musician billing himself as Guitar Junior. Brooks recorded several albums and covered such blues songs as ``Sweet Home Chicago,'' ''Bayou Lightning`` and ''Hot Shot.`` He was known for high-energy shows. Brooks appeared in the film ''Blues Brothers 2000.`` 
---
RIOT FEST - APRIL FOOLS PRANK
Riot Fest could have had a heck of a lineup, except that it was all an April Fool's Day joke. Riot Fest announced a lineup Saturday that was more than 80 fake bands from film and T-V. The headliners were Wild Stallyns (STAL'-yons) from ``Bill and Ted's Excellent Adventure'' and Crucial Taunt from ``Wayne's World.'' It also includes Rex Manning from ``Empire Records,'' The Oneders and Captain Geech and the Shrimp Shack Shooters from ``That Thing You Do,'' The Dreamettes from ``Dreamgirls,'' Stillwater from ``Almost Famous'' and Marvin Berry and the Starlighters from ``Back to the Future.'' The Moe Syzslak Connection, the Be Sharps and Kirk Van Houten from ``The Simpsons''are on the bill, as is Scrantonicity II from ``The Office.'' Just to see if you're paying attention, so is Andrew W.K. and GWAR. Riot Fest has not yet announced this year's real lineup. 
--- 
DARYL HALL - LAWSUIT
Daryl Hall is accusing the town where his Daryl's House concert venue stands of creating rules that would drive it out of business. The Poughkeepsie Journal reports Hall has filed a lawsuit against the town of Pawling in upstate New York, claiming it wants to lower the venue's maximum occupancy from 318 standees to 198. The lawsuit says that would force the venue to close. The town has opposed the venue's efforts to build an outdoor stage, claiming there isn't enough parking. The venue is where Hall films his program ``Live From Daryl's House.'' 
---
CHANCE THE RAPPER - CHICAGO SCHOOLS
Chance The Rapper has come up with more money for Chicago Public Schools. Chance stopped by a Chicago high school Friday to announce he's secured another one-million dollars from the Chicago Bulls for his New Chance Arts and Literature Fund. Chance donated one- million dollars last month to Chicago schools. He says ten schools will each get 10-thousand from that donation, and an additional 12 schools will get 10-thousand dollar checks as well. 
---
EDDIE VEDDER - CUBS COMMERCIAL
Eddie Vedder gets to expand his Chicago Cubs fandom for a little longer. Vedder appears in a commercial the Cubs made for the fictional Bryzzo Souvenir Company, featuring Kris Bryant and Anthony Rizzo of the Cubs. Vedder pretends to write a jingle for the company. Vedder was so grateful to be included, he gave ukuleles to Bryant and Rizzo. The commercial can be seen on MLB-dot-com . 
--- 
TULANE UNIVERSITY - BRANFORD MARSALIS
Branford Marsalis will get an honorary degree from Tulane University. The school is recognizing Marsalis for his musical achievements and his efforts to rebuild his hometown of New Orleans after Hurricane Katrina in 2005. Actress Helen Mirren also is among the other recipients of honorary degrees from Tulane.
Commencement is May 20th. 
--- 
(The Canadian Press)
Details

DAUPHIN'S COUNTRYFEST 2017:

Dauphin's Countryfest is pleased to release the next round of artists slated to
perform at Canada's longest running country music festival, taking place June 29‐July 2.
"Countryfest fans have come to expect an exceptional and well‐rounded music festival experience, and the
superstar lineup shaping up for 2017 is one of the best we've ever put together," says Eric Irwin, president of
Dauphin's Countryfest. "Dauphin is definitely the place that music fans want to be to ring in Canada's 150th
birthday this year!"

Countryfest promoter Rob Waloschuk is pleased with how it's all shaping up: "With superstar headliners each
night, this year's Countryfest will be one of the most stellar we've ever put together. We're bringing in a great
mix of country, rock, blues and roots, with something for everyone."
COUNTRYFEST ARTISTS FOR 2017

**Denotes that artist has already been announced
**Luke Bryan
**Keith Urban
**Johnny Reid
**Doc Walker
**Tim Hicks
**Meghan Patrick
**Madeline Merlo
**Hunter Brothers
Eric Paslay
The Cadillac Three
Jess Moskaluke
Cold Creek County
The Washboard Union
James Barker Band
Charlie Major
Kenny Shields & Streetheart
Jason Blaine
Ridley Bent
The Dungarees
Johnson Crook
JD Edwards Band
Ryan Keown
Kayla Luky
Renee Lamoureux
Jake Mathews
Zachary Lucky
Samara Yung
Past The Perimeter
Toque
Sykamore
Leeroy Stagger
Ray Martin Band
The 24th Street Wailers
Bullrider
Tyler Del Pino
Justin Lacroix
David Pestrak
Russell Lee
Kates Outlaw

LIMITED TICKETS REMAINING

A limited number of weekend passes, VIPs, camping and day passes remain for the 2017 Dauphin's Countryfest.

Tickets can be purchased online at www.countryfest.ca, by calling 1‐800‐361‐7300, or in‐person at the Dauphin's Countryfest office (28 2nd Avenue NE in Dauphin).
Ticket prices increase on May 1.


Details
The winners of Sunday's Juno Awards, held in Ottawa:
Album Of The Year: Leonard Cohen, You Want it Darker.
Group Of The Year: The Tragically Hip, Man Machine Poem.
Breakthrough Artist: Ruth B.
Songwriter Of The year: Gord Downie for "The Stranger," "The Only Place to Be" and "Son" from Secret Path.
Pop Album Of the Year: Alessia Cara, Know-It-All.
Country Album Of The Year: Jess Moskaluke, Kiss Me Quiet.
Fan Choice Award: Shawn Mendes
Artist Of The Year: Leonard Cohen
Single Of The Year: The Strumbellas, "Spirits."
Breakthrough Group Of The Year: The Dirty Nil.
Adult Alternative Album Of The Year: Gord Downie, Secret Path.
Alternative Album Of The Year: July Talk, Touch.
Rock Album Of The Year: The Tragically Hip, Man Machine Poem.
Rap Recording Of The Year: Jazz Cartier, "Hotel Paranoia."
Dance Recording Of The Year: Bit Funk Featuring Shae Jacobs, "Off The Ground."
R&B/Soul Recording Of The Year: The Weeknd, "Starboy"
Reggae Recording Of The Year: Exco Levi, Siren.
Indigenous Music Album Of The Year: Quantum Tangle, Tiny Hands.
Contemporary Roots Album Of The Year: William Prince, Earthly Days.
Traditional Roots Album Of The Year: The East Pointers, Secret Victory.
Blues Album Of The Year: Paul Reddick, Ride The One.
Vocal Jazz Album Of The Year: Bria Skonberg, Bria.
Jazz Album Of The Year — Solo: Renée Rosnes, Written In The Rocks.
Jazz Album Of The Year — Group: Metalwood, Twenty.
Instrumental Album Of The Year: The Fretless, Bird's Nest.
Francophone Album Of The Year: Laurence Nerbonne, Xo.
Children's Album Of The Year: Diana Panton, I Believe In Little Things.
Classical Album Of The Year — Solo Or Chamber: New Orford String Quartet, Brahms: String Quartets, Op. 51, Nos. 1 & 2.
Classical Album Of The Year — Large Ensemble: Steve Wood And The Northern Cree Singers And Winnipeg Symphony Orchestra, Going Home Star — Truth And Reconciliation.
Jack Richardson Producer Of The Year: A Tribe Called Red, "R.E.D." (Featuring Yasiin Bey, Narcy And Black Bear) And "Sila" (Featuring Tanya Tagaq) From We Are The Hallucination.
Recording Engineer Of The Year: Jason Dufour For "Push + Pull" And "Beck + Call" From July Talk's Touch.
Recording Package Of The Year: Gord Downie, Secret Path — Jonathan Shedletzky (Art Director), Isis Essery (Designer) And Jeff Lemaire (Illustrator).
Video Of The Year: Grimes, "Kill V. Maim" (Director: Claire Boucher).
Electronic Album Of The Year: Kaytranada, 99.9%.
Metal/Hard Music Album Of The Year: Mandroid Echostar, i.
Adult Contemporary Album Of The Year: Sarah Mclachlan, Wonderland.
International Album Of The Year: Coldplay, A Head Full Of Dreams.
Details
MUSIC NEWS: FRIDAY, MARCH 31, 2017
LUKE BRYAN AND DIERKS BENTLEY PREPARE FOR SUNDAY'S ACMS
Even though Luke Bryan and Dierks Bentley have hosted the Academy of Country Music Awards together before, they're still learning about each other.  Bentley says he found out Bryan doesn't have to wear deodorant.  Bryan says that's what you can do ``when you exude excellence.''  Bryan predicts Democrats and Republicans will sit down together Sunday night to watch the A-C-Ms and ``stuff's going to start happening in this country.''  He also predicts, ``Cats and dogs are going to make out.''  Keith Urban leads the A-C-MS with seven nominations.  The A-C-Ms will be carried live from Las Vegas on C-B-S on Sunday. 
---
ROGER DALTREY GIVES HIS TWO CENTS ON POLITICS
Roger Daltrey believes ``a dead dog'' would have beaten Hillary Clinton in the presidential election because the Democrats ``threw it away.''  Daltrey tells Britain's N-M-E magazine he doesn't believe Donald Trump won as much as Clinton lost.
Daltrey says Trump needs a haircut and his mother would say Trump needs his mouth washed out.  Daltrey says his home country of the U-K made the right decision in leaving the European Union and once the dust settles, everyone will realize it was the right move. 
---
INSANE CLOWN POSSE SUED OVER ``VIOLENT J'S POEM''
Fans of Insane Clown Posse were surprised when the group posted a 2015 video for ``Violent J's Poem'' because it was so touchy-feely and out of character for the group.  Ohio poet Stanley Gebhardt says that's because he wrote it, not Violent J.
The Detroit Free Press reports Gebhardt is suing I-C-P, saying ``Violent J's Poem'' is actually his poem, ``But You Didn't,''
word-for-word.  It's about a son talking to a father who keeps ignoring him.  Gebhardt says he copyrighted it in 1993 and it was published in one of the ``Chicken Soup For The Soul'' books.
Attorney Howard Hertz, who represents I-C-P, did not return calls for comment. 
---
HOW BEYONCE'S ``FORMATION'' CAME TO BE
One of the most memorable lines from Beyonce's ``Lemonade'' album was based on a throwaway comment from Swae Lee of Rae Sremmurd (RAY SHRIM'-er).  He was riding with music producer Mike Will Made It to Coachella when Swae Lee blurted out, ``OK, ladies, let's get in formation.''  Mike Will latched onto it.  He says Swae Lee ``might have a laundry list of voice notes, but never records the song.''  He says he envisioned it as a female empowerment song and they had to get it to Beyonce. 
---
MASTODON OFFERS COLORING PAGE FOR ``EMPEROR OF SAND'' 
 Maybe you don't like the colours of the new Mastodon album ``Emperor of Sand.''  They'll let you do your own colours.  The vinyl version of the album comes with a coloring-book version of the cover and six official Mastodon coloring pencils.
``Emperor of Sand'' is out today.
---
JOAN BAEZ BRINGS INDIGO GIRL AND MARY CHAPIN CARPENTER TO ROCK HALL
Joan Baez has invited the Indigo Girls and Mary Chapin Carpenter to tour with her.  First stop -- the Rock and Roll Hall of Fame. Baez will perform with the Indigo Girls and Carpenter at her induction on April 7th.  They will tour together as Four Voices beginning June 2nd in Nashville. 
---
DISHWALLA RETURN WITH NEW ALBUM
Dishwalla is back with their first album in a decade that they recorded at Eric Burdon's house.
Dishwalla recorded the album ``Juniper Road'' at Burdon's retreat in Joshua Tree, California.  Justin Fox has stepped in on vocals for J-R Richards, who left the band in 2008.  ``Juniper Road'' comes out May 5th.  Dishwalla is probably best known for the 1996 hit ``Counting Blue Cars.''
(The Associated Press)
Details
New Doc Walker Single "Heart of the Heartland", Out Now, Pays Homage to Small Town Canadian Pride
New Album Weathervane out NOW! 
Country legends Doc Walker are releasing their new album, Weathervane, March 31. The first single from the new record, "Heart of the Heartland" pays homage to small town pride across the country. The single will be available digitally and on country radio on March 17, 2017.
Produced by Gavin Brown and Dave Wasyliw, and written by Chris Thorsteinson, Dave Wasyliw, Todd Clark, Gavin Slate, the song was inspired by hometown pride, fond memories of youth and continuing to find new inspiration in one's roots, in this case, Portage la Prairie, Manitoba and Winnipeg, which has long been home for bandmates Dave Wasyliw and Chris Thorsteinson. 
Listen to the latest single, here.  
"Heart of the Heartland is about all of the lives that were lived, and all of the memories that were created in a now dying town. One man's connection to the broken concrete and dilapidated structures that harbour the ghosts of his entire childhood, and his unshakable hometown pride," says bandmate Dave Wasyliw. "In short, Weathervane is the record we've always wanted to make. We don't set out in a specific direction when we start writing for an album. We write, and write, and re-write. Much like a weathervane, it's almost as if we'll lick our finger, and hold it to the wind to see if we are on the right track."
"Weathervane to me is a reflection of the amazingly crazy life I've lived. I am one of those guys that never left his home town, yet had the opportunity to travel the world. I've seen Canada from coast to coast many times throughout the years staring out the windows of vans, old buses, new buses, trains and planes, and every time I'm shocked by the beauty of our country, but my heart has always been in the Prairies," says lead singer, Chris Thorsteinson. 
With over 20 Top 10 singles in total, Doc Walker is one of the most recognized Canadian country acts of the past two decades. The group has received multiple Canadian Country Music Awards, including Fans' Choice, Group or Duo of the Year, CMT Video of the Year, Single of the Year, and Country Music Program or Special of the Year. In addition, Doc Walker has been nominated for several JUNO Awards for Country Album of the Year, including a win in 2009 for the album Beautiful Life.
Following a busy winter which saw the group take to the CP Holiday Train and perform at the Heritage Classic in their hometown of Winnipeg, Doc Walker are gearing up for Dauphin Countryfest (MB) in June, Murillo Countryfest (ON), and Stonewall Quarry Days (MB). 
Details
MUSIC NEWS: THURSDAY, MARCH 30, 2017
NICKI MINAJ - SIGNED BY WILHEMINIA
Nicki Minaj is looking to make a splash in the fashion industry.  She has signed on with one of the biggest agencies in the field, Wilhelmina.  She's being added to the agency celebrity talent roster.  The head of Wilhelmia says Minaj is ``a style pioneer and an icon.''  And Minaj says of the agency, ``They get me.'' 
---
ROCK HALL ANNOUNCES MORE INDUCTERS, PERFORMERS
Lenny Kravitz will lead a tribute to Prince at the Rock and Roll Hall of Fame inductions.  Alicia Keys, Mary Chapin Carpenter and the Indigo Girls also will perform.  Dhani Harrison, the son of George Harrison, will induct the Electric Light Orchestra.  Pat Monahan of Train will induct Journey, while Snoop Dogg will induct Tupac Shakur.  Pharrell Williams will pay tribute to Nile Rodgers, who will be given an Award of Musical Excellence.  The Rock Hall inductions are April 7th in New York. 
---
JUSTIN TIMBERLAKE WILL PLAY U.S. GRAND PRIX
Justin Timberlake will be the entertainment for the U-S Grand Prix in Austin, Texas.  He will perform after race qualifying on October 21st.  The Grand Prix is the next day. 
---
COUNTRY MUSIC HALL OF FAME WILL CHARGE $1.50 ADMISSION ON SATURDAY
It sounds like the Country Music Hall of Fame is playing an April Fool's joke, but it's just celebrating its 50th anniversary.  On Saturday, April 1st, the museum will charge one-dollar-fifty for admission.  That's how much a ticket cost on the museum's opening day on April 1st, 1967.  An adult ticket is usually 24-dollars-95-cents.  The museum will celebrate the day with musical performances, cake and poster giveaways. 
---
GEORGE MICHAEL'S FUNERAL IS HELD
George Michael is in his final resting place, more than three months after his death.  A private funeral for family and friends was held yesterday in north London, according to his publicist.  Michael was interred in Highgate Cemetery, which is where political revolutionary Karl Marx and authors George Eliot and Douglas Adams are buried.  Michael was found dead at his home on Christmas Day.  He died of heart disease and a fatty liver. 
---
PUBLIC VIEWING PLANNED FOR CHUCK BERRY
Chuck Berry will lie in repose in an open casket for public viewing.  Joe Edwards, owner of The Pageant concert club in St Louis and a longtime Berry friend, says the viewing will be held at his club on the morning of April 9th.  A service for Berry's family and friends will follow.  Berry died March 18th at the age of 90. 
---
BOB DYLAN WILL COLLECT HIS NOBEL PRIZE THIS WEEKEND
Bob Dylan will get his Nobel diploma and medal this weekend.  Dylan skipped the traditional December 10th ceremony because of prior commitments and has yet to accept his win for the literature prize.  Sarah Danius of The Swedish Academy, which awards the prizes, says Dylan will be in Stockholm for two concerts and will meet with the academy in a small, private ceremony with no media present.  She says Dylan will not give his required Nobel lecture at that time, but he will send a recorded version later, as other Nobel laureates have done. 
---
DICKEY BETTS' WIFE ARRESTED FOR THREATENING ROW TEAM
The wife of Allman Brothers Band guitarist Dickey Betts is accused of pointing a rifle at a rowing team practicing behind their house.  Officials in Sarasota County, Florida, say Donna Betts was charged with 18 counts of aggravated assault with a firearm.  The Sarasota Herald-Tribune reports a 9-1-1 caller said a woman was standing on a dock Monday, pointing a rifle at about 100 teens and coaches affiliated with the Sarasota Crew rowing team.  The caller says the woman threw the gun into the water.  The Betts live next to the team's practice facility.  Arrest records say Donna Betts threatened to shoot and told 9-1-1 that the rowers have destroyed her life. 
---
JOHN LEGEND SINGS AND PLAYS PIANO IN LONDON TRAIN STATION
 You've got to pay attention to those performers in train stations.  It just might be someone you've heard of.  John Legend took the Eurostar train from Paris to London and surprised travellers at the St Pancras International train station with a performance on one of the station's public pianos.  He performed ``Ordinary People'' and ``All Of Me.''  The performance was a publicity stunt -- Legend is promoting his ``Darkness and Light'' tour in Europe. 
---
SUSPECT IN SHOOTING INVOLVING FETTY WAP FACES MORE CHARGES; SECOND SUSPECT ARRESTED
A hip-hop promoter arrested in connection with a shooting involving Fetty Wap also is facing charges for armed robbery and receiving stolen property.  Meanwhile, a second man has been arrested in connection with the shooting.  Police say Fetty Wap and several friends got in an altercation with another group early Sunday outside a deli in Paterson, New Jersey.  Three people were shot, and Raheem Thomas was arrested and charged with aggravated assault.  Prosecutors say the robbery happened about an hour before the shooting. Prosecutors did not say who was robbed, what was taken or why Thomas is charged with receiving stolen property.  Prosecutors also have charged 34-year-old Sylvester Huffin of Paterson with two counts of attempted murder and three weapons charges. 
---
CLASSIC ROCK BANDS CONFIRM PARTICIPATION IN CLASSIC WEST AND CLASSIC EAST CONCERTS
Six top classic rock bands will do a series of concerts together being billed as Classic West and Classic East.
The Eagles, Steely Dan and the Doobie Brothers will perform at Dodger Stadium in Los Angeles on July 15th, then at New York's Citi Field on July 29th.  Fleetwood Mac, Journey and Earth, Wind And Fire will play together at Dodger Stadium on July 16th and at Citi Field on July 30th.  Steely Dan is promising at least one special guest. 
---
(The Associated Press)
Details
MUSIC NEWS: WEDNESDAY, MARCH 29, 2017
DRAKE - AMSTERDAM
What does Drake have against the Netherlands?
Billboard reports for the third time in three months, the Toronto rapper called off his concert in Amsterdam. Fans had already entered the 17-thousand-seat Ziggo Dome when a representative for the promoter announced Drake was sick and his doctor told him not to perform. The concert has been rescheduled for tomorrow. Drake was supposed to perform Jan. 20th and 21th in Amsterdam and then moved the concerts to Jan. 26th and 27th. Those shows were rescheduled to this week. 
---
ELECTRIC LIGHT ORCHESTRA - ROCK HALL INDUCTION
The drummer for Electric Light Orchestra feels it's more important to honour his touring commitments than to attend their induction into the Rock and Roll Hall of Fame. Bev Bevan writes on Facebook he will miss E-L-O's induction because he'll be on tour with comedian Jasper Carrott. He says those dates were booked before the Rock Hall made the announcement about inductees.
Bevan says it would have been ``fantastic'' to meet up again with his old E-L-O bandmates and he considers their induction a great honour. 
---
JASON ALDEAN - BREAST CANCER SURVIVOR ROADIES
Jason Aldean is continuing his commitment to stomping out breast cancer by asking survivors to be his honourary roadies. On select dates of his upcoming ``They Don't Know'' tour, Aldean will surprise survivors with concert tickets, private meet-and-greets and backstage access. The survivors will be chosen through essay submissions at his website, JasonAldean-dot-com .
Aldean says as long as he's doing what he's doing, he is willing to do what he can to fight breast cancer and celebrate its survivors.
The tour begins April 27th in Toledo, Ohio. 
---
ELLE KING - BANJOS
Elle King gets star-struck around banjo players.
King, who plays banjo herself, says her favourite players are Bela Fleck and Abigail Washburn. She once saw them perform and she cried from the front row. She even went to meet them later and was gushing like a little girl. King says most banjo players just love the banjo and don't care if you play it traditionally. She says anyone who dictates you must play banjo a certain way isn't a very good musician. 
---
PINK FLOYD - RECORDING CONSOLE
The recording console from Studio 2 of Abbey Road upon which Pink Floyd recorded the ``Dark Side of the Moon'' album has sold at auction for 1.8-million dollars. Bonhams auction house says the console sold to an unidentified buyer. Producer Mike Hedges bought the console when the studio upgraded in 1983. Besides Pink Floyd, the console was used in the making of albums by Paul McCartney and Wings, George Harrison, Ringo Starr, The Cure and Kate Bush. 
---
BOB DYLAN - ARCHIVES
Bob Dylan's archives are being put to use, a year after the University of Tulsa announced it was giving the archives a home. The university says one historian is working on a book about Dylan's 1970 albums, and another is examining the relationship between Dylan and African-American music. More than six-thousand items are stored at the archives, including handwritten manuscripts, notebooks, films, videos, personal effects and musical instruments. At the moment, the university is only letting select scholars access the archives, but it will make the collection available to more researchers in the fall. 
---
OBIT - FOUNDATIONS SINGER - CLEM CURTIS
The original singer for The Foundations has died.
The B-B-C reports the family of Clem Curtis confirms his death Monday morning but they do not give details. He was 67. Curtis sang on the 1967 hit ``Baby Now That I've Found You.'' He left The Foundations in 1968 and they had a hit with ``Build Me Up Buttercup'' with singer Colin Young in 1969. Curtis sang with various lineups of the bands in the 1970s and had a career appearing on stage in Britain's West End. 
---
TOBY KEITH - FOOTBALL HALL OF FAME
Toby Keith will headline the Pro Football Hall of Fame concert. The Concert for Legends will be in Canton, Ohio, on Aug. 6th, the night after the inductions. Perhaps you are unaware that Keith has a football background. He played semi-pro and tried out for a U-S-F-L team. 
---
``TECHNICOLOR DREAMCOAT'' - CARTOON
Elton John is working on an animated version of the musical ``Joseph and the Amazing Technicolor Dreamcoat.'' John will work with Andrew Lloyd Webber and Tim Rice on the project. The announcement was made at CinemaCon in Las Vegas yesterday. 
---
(The Associated Press)
Details
MUSIC NEWS: TUESDAY, MARCH 28, 2017
SARAH MCLACHLAN
This is a year of milestones for singer Sarah McLachlan. 
On Sunday, she will be inducted into the Canadian Music Hall of Fame at the Juno Awards telecast. 
In July, she'll mark the 20th anniversary of her diamond-certified album ``Surfacing.'' 
The first time she performed some of the music from the album was on the Lilith Fair tour -- and it fell a little flat. 
McLachlan says no one knew any of the new songs so she had to quickly re-work her set list. 
She also says after all the recording, re-recording, mixing and fine-tuning the songs, she was pretty sick of the music by the time the album came out. 
But the Halifax-born singer says to this day, she still really enjoys playing all the songs, which include hits like ``Adia'' and ``Angel.'' 
McLachlan says she still feels an attachment to them, saying ``Surfacing'' has got ``great legs.''
---
JOHN PRINE - BOOK
John Prine will give insights into his music with his first book, ``Beyond Words.'' It includes more than 100 personal photographs, copies of his handwritten lyrics showing how the songs evolved, Prine's own observations about his music and the lyrics and chords for 60 songs. ``Beyond Words'' comes out April 18th. 
---
PHARRELL WILLIAMS - THE MUSICAL
A musical is in the works based on the childhood of Pharrell Williams. The Hollywood Reporter reports the project will be called ``Atlantis'' and will be directed by Michael Mayer, who did the Broadway version of Green Day's ``American Idiot'' and won a Tony for ``Spring Awakening.'' The story is described as a ``Romeo and Juliet'' story about Williams growing up in Virginia Beach. 
---
CHANCE THE RAPPER - INTERN
Chance The Rapper would like to bring on an intern and Twitter is going crazy. Chance's offer, in its entirety, is, ``I'm looking for an intern, someone with experience in putting together decks and writing proposals.'' In four hours he got more than 16-hundred responses. Some people sent resumes. Some just said ``hire me!'' or ``I volunteer!'' Others asked if it was a paying gig. Still others sent pictures of decks or said they had experience putting up porches. 
---
OBIT - ALBUM COVER PHOTOGRAPHER DIES
The photographer who captured the image of Bob Dylan and his then-girlfriend walking down the streets of New York for the cover of ``The Freewheelin' Bob Dylan'' album has died. The New York Times reports Don Hunstein died of Alzheimer's disease March 18th in New York at the age of 88. Hunstein once said he had photographed Dylan and girlfriend Suze Rotolo in their apartment and wasn't happy with the results, so he asked them to go outside one freezing February afternoon. All he told them was to walk down the street. Hunstein also shot album covers for Dylan's 1962 self-titled album, ``Mirror Image'' by Blood, Sweat and Tears, ``Nefertiti'' by Miles Davis and ``Coal Miner's Daughter'' by Loretta Lynn. 
---
ADELE - TOURING FUTURE
Adele calls her world tour ``my greatest accomplishment of my career,'' but she may not ever do it again. The New Zealand Herald reports Adele told the audience at her Auckland show on Sunday touring isn't something she's good at and she doesn't know if she'll ever tour again. In her words, ``Applause makes me feel a bit vulnerable.'' Adele burst into tears as she told the crowd she toured because of their support. She says she wanted to do a world tour to find out why major artists spent months on the road. She admits, ``It's changed my life.'' She has four more shows to do, all in London beginning June 28th. 
---
FETTY WAP - SHOOTING ARREST
The man who was arrested in connection with a shooting involving Fetty Wap has been charged with pistol-whipping a person, but not with the shooting itself. Court documents show Raheem Thomas was charged with hitting a victim in the head and face with a gun early Sunday morning outside a deli in Paterson, New Jersey. Three people were shot, but Fetty Wap was not among the injured. Investigators say Fetty Wap and several friends got involved in a heated argument with another group. Thomas owns a hip-hop promotion company and he posted a rap video on YouTube in January that dissed Fetty Wap. The extent of the injuries of the shooting victims is not known. 
---
DRAKE - STREAMING RECORD
Toronto rapper Drake is breaking records again.
His new album, ``More Life,'' has set a new record for the number of online streams from a single album in one week. Nielsen Music reports ``More Life'' had 385-million streams across all platforms in its first week of release. The previous record holder also was Drake. His ``Views'' album saw 245-million streams in one week last year. 
---
KEANE - ``THE WAVE'' ALBUM
Tom Chaplin of Keane remembers the good old days when his favourite albums had interesting art on the cover and inside. Chaplin says in the digital age of music, record labels are making a mistake by overlooking that element -- but he didn't. For his solo record ``The Wave,'' Chaplin teamed with photographer Derek Hudson to create a photo for every song. Chaplin added his commentary and it's all available on his website at TomChaplinMusic-dot-com . Chaplin says the art adds an extra layer to the story he's telling on the album. 
---
CHUCK BERRY - BILLBOARD ALBUM CHART
Chuck Berry is back in the top 40 of the Billboard 200 album chart for the first time in more than 40 years.
Berry's ``The Definitive Collection'' checks in at number 33 on this week's chart. The last time Berry had an album in the top 40 was in 1972, when ``The London Chuck Berry Sessions'' spent 20 weeks there.
It was propelled by his only number-one single, ``My Ding-A-Ling.''
Berry died March 18th. 
---
ZAC BROWN - BUYS A STEER
Zac Brown has a nice little souvenir from his time playing the Houston Livestock Show and Rodeo: a prize-winning steer. Brown and his wife were part of a group of six that paid 330-thousand dollars for the Junior Market Reserve Grand Champion steer. It was raised by 16-year-old Stock Martin of Hereford, Texas.
Zac Brown Band headlined Sunday's show. 
---
JOHNNY ROTTEN - TRUMP - BREXIT
Johnny Rotten has weighed in on the political climate in the world and it's not quite what you might expect.
Rotten tells I-T-V's ``Good Morning Britain'' U-S President Donald Trump is ``a complicated fella'' but ``he terrifies politicians and this is a joy to behold.'' He says he dislikes American media trying to portray Trump as a racist, because he feels that's not true. He jokes he sees Trump as ``a possible friend'' because he imagines the quarrels they could have. Rotten, who is an American citizen now, says he is in favour of Brexit in his native U-K because ``the working class have spoke and I'm one of them and I'm with them.'' 
--- 
(The Associated Press)
Details