Music News
MUSIC NEWS: WEDNESDAY, JANUARY 24, 2018
MUSIC NEWS: WEDNESDAY, JANUARY 24, 2018
PAUL GRAY'S DAUGHTER WINS SETTLEMENT
The seven-year-old daughter of late Slipknot bassist Paul Gray has won a settlement for the loss of her father's companionship and support. Terms of the settlement against Doctor Daniel Baldi and several other medical care providers were not given. The daughter, October Gray, was born three months after her father died of a fentanyl overdose in a suburban Des Moines hotel room in May 2010. Gray's widow, Brenna Gray, sued Baldi and the other providers on behalf of their daughter. She claimed her husband was not properly monitored during drug addiction treatment.
---
HUGH MASEKELA IS MOURNED
Paul Simon says Hugh Masekela taught him more about South African culture and politics than anyone he ever met. Simon says Masekela also was one of the wittiest people he's ever known. Masekela was part of Simon's ``Graceland'' tour. Herb Alpert, who recorded two albums with Masekela, calls him ``one of my favorite trumpet players and soulful friend.'' Masekela's family announced yesterday he died after fighting prostate cancer for a decade. He was 78. Even world leaders are mourning his death. The presidents of South Africa and Kenya and U-N Secretary-General Antonio Guterres are sending their condolences.
---
DOLORES O'RIORDAN IS LAID TO REST
Hundreds of people turned out for the funeral of singer Dolores O'Riordan of The Cranberries yesterday. The funeral mass in Ballybricken in southwest Ireland began with the playing of O'Riordan's rendition of ``Ave Maria'' with Luciano Pavarotti. A guitar and a platinum record were laid at the altar. Among the mourners were the surviving members of The Cranberries, O'Riordan's ex-husband Don Burton and their three children. The attendees broke into applause as her coffin was carried out of church to the Cranberries song ``When You Are Gone.'' O'Riordan died last week at the age of 46.
---
SHAKIRA SUSPECTED OF ALLEGED TAX EVASION IN SPAIN
Spanish authorities are investigating Shakira for possible tax evasion. Tax authorities in Spain are looking into whether Shakira lived in Barcelona between 2012 and 2014 and allegedly failed to pay taxes. Shakira had listed her official residence as the Bahamas before she moved to Barcelona in 2015 to be with her partner, Barca soccer player Gerard Pique (pee-kay), and their two sons. A spokeswoman for auditing firm P-w-C says Shakira has hired its services for the investigation but declined to give details.
---
DIANE WARREN, MARY J. BLIGE, SUFJAN STEVENS - OSCAR NOMINEES
Songwriter Diane Warren is just as excited to be nominated for the best original song Oscar as she was the other eight times. Warren tweeted a video of her staff at her house celebrating her song ``Stand Up For Something,'' co-written with Common, from the film ``Marshall.'' Warren has never won. Mary J.
Blige says she spent the morning ``yelling and screaming and about to cry.'' Not only did she get a nomination for ``Mighty River,''
the song she co-wrote with Raphael Saadiq and Taura Stinson for the movie ``Mudbound,'' but Blige was nominated for best supporting actress for her role in that film. The other best original song nominees are ``This Is Me'' by Benj Pasek and Justin Paul from ``The Greatest Showman,'' ``Remember Me'' by Kristen Anderson-Lopez and Robert Lopez from ``Coco,'' and ``Mystery of Love'' by Sufjan Stevens from ``Call Me By Your Name.'' The Oscars are March 4th in Los Angeles.
---
JONNY GREENWOOD - OSCAR NOMINATION
Radiohead guitarist Jonny Greenwood has earned his first Oscar nomination. He wrote the music for the film ``Phantom Thread,'' which is nominated for best original score. His competition is Carter Burwell for ``Three Billboards Outside Ebbing, Missouri,'' Alexandre Desplat for ``The Shape of Water,'' Hans Zimmer for ``Dunkirk'' and John Williams for ``Star Wars: The Last Jedi.'' Desplat, Zimmer and Williams have each won the award before.
The Oscars are March 4TH in Los Angeles.
---
MARC COHN: FORGET THE GRAMMY, SAVE THE DYLAN BOOK!
Marc Cohn says if there's a fire, he won't even bother to save his 1991 Grammy for best new artist. Cohn jokes his kids know that in case of fire, he will grab them and they must grab the autographed copy of Bob Dylan's ``The Lyrics'' book that Dylan himself presented to him. Cohn says, ``The Grammy is on its own.''
Cohn recalls the night he won the award as ``otherworldly.'' He says it was ``very, very poignant and meaningful'' to accept an award that his heroes had accepted in the past.
---
(The Associated Press)
Details

Contributed by

Bruce Leperre
MUSIC NEWS: TUESDAY, JANUARY 23, 2018
OBIT-HUGH MASEKELA
South African jazz trumpeter and anti-apartheid activist Hugh Masekela has died at 78. A family statement says Masekela passed away in Johannesburg after a lengthy battle against prostate cancer. Masekela learned to play the trumpet at age 14 and gained fame for his bright, lively playing. He went into exile after the 1960 Sharpeville killings in which 69 protesters were shot dead. In 1968 he scored an international hit with ``Grazing in the Grass.'' He collaborated with many musicians including Paul Simon and Harry Belafonte. Many of his compositions were about the struggle for majority rule in South Africa and full democratic rights.
---
NEIL DIAMOND
Neil Diamond is cancelling his tour dates in Australia and New Zealand. He's on his 50th anniversary tour and was due to make those two stops in March. But he says he's been diagnosed with Parkinson's disease. The Rock and Roll Hall of Famer offers his ``sincerest apologies'' to those who planned to attend and says he's still going to write, record and work on other projects ``for a long time to come.'' Diamond's numerous hits include ``Sweet Caroline,'' ''America,`` ''Love on the Rocks`` and ''Hello Again.`` Diamond turns 77 tomorrow will get the lifetime achievement award at Sunday's Grammy awards.
---
KID ROCK
The money Kid Rock raised from merchandise that teased a run for U-S Senate that never happened has been donated to a voter registration organization. Rock's publicist, Jay Jones, tells The Detroit News that about 122-thousand dollars was donated to C-R-N-C Action, an affiliate of the College Republican National Committee that did voter registration at Rock's concerts last summer. The money came from sales of shirts, hats, bumper stickers and yard signs that said ``Kid Rock for U-S Senate.'' C-R-N-C Action confirms the donation was made in December.
---
ZAKK WYLDE AND BLACK LABEL SOCIETY
Zakk Wylde says the reason he called the new Black Label Society album ``Grimmest Hits'' is because ``Greatest Hits'' would be woefully inappropriate. He says anyone who listens to it will say, ``I don't hear any hit songs,'' because Black Label Society doesn't have any hits. He jokes the reason ``Room of Nightmares'' is getting radio play is because of payola. Still, he's as excited about ``Grimmest Hits'' as he was when he first recorded with Ozzy Osbourne. He says he feels like an athlete starting a new season full of promise. ``Grimmest Hits'' is out now.
---
FAB MORVAN
Fab Morvan of Milli Vanilli says one of the misconceptions about the group was that the Recording Academy wanted them to give back their best new artist Grammy. Morvan says Milli Vanilli were the first to say, ``We want to give it back.'' Milli Vanilli won the honour in 1990, but controversy ensued when it was discovered they did not sing on their ``Girl You Know It's True'' album. Morvan says they still worked hard and points out they did a 107-city tour in eight months. Morvan says they were an easy target and winning the award hurt them.
---
ARRESTED DEVELOPMENT
NEW YORK (AP) _ Members of Arrested Development say they wish they could have had more time to make their second album. Frontman Speech says once they proved themselves with their debut album, ``3 Years, 5 Months and 2 Days in the life Of...,'' their record label thought of them more as a commodity. Speech says he wishes he could have taken more time on their second album, and not just because it did not sell as well. He says he wanted more time because ``that's what the art deserves.''
---
(The Associated Press)
Details

Contributed by

Bruce Leperre
MUSIC NEWS: FRIDAY, JANUARY 19, 2018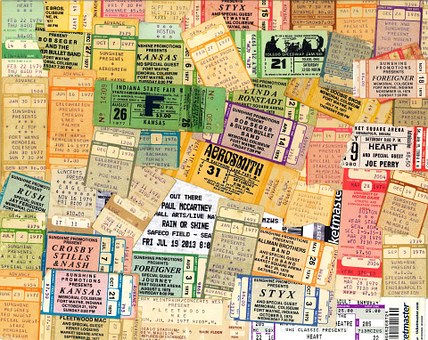 GRAMMYS - TRIBUTE
Eric Church says not a day goes by since the October 1st shootings in Las Vegas that he has not thought about what happened. Church says it was his last show of his tour and he was savouring the moment. Church performed the opening night of the Route 91 Harvest Festival. Jason Aldean was on stage the final night when a gunman opened fire from a hotel window, killing 58 people including four Canadians and injuring hundreds. Maren Morris and Brothers Osborne, who were also on the festival bill, will join Church for a tribute to the victims at the Grammys on January 28th.
Morris says it feels right to have performers from the festival lead the tribute, since it ``reinforces even more the strength of music and the community we all share together, artists and fans alike.''
---
ATARIS BASSIST - REAL ESTATE SCAM
Former Ataris bassist Mike Davenport is awaiting arraignment on charges of running a 27-million dollars housing scam. Davenport and his sales manager, Cynthia Rawlinson, are charged with wire and mail fraud and conspiracy to commit wire fraud. The indictment accuses them of running a telemarketing business in Santa Barbara, California, that advertised low prices on houses and apartments they did not own. Davenport is accused of defrauding more than 100-thousand people. Davenport's attorney, Alan Karow, says he will ``assert a vigorous defence.'' The Ataris are best known for their 2003 remake of the Don Henley song ``Boys of Summer.''
---
MICK FLEETWOOD - RECALLS PETER GREEN
Fleetwood Mac drummer Mick Fleetwood is forever in awe of the generosity of founding member Peter Green. Fleetwood says he considers Green to have been the band's founder and leader, yet Green did not name the band after himself. Fleetwood says when asked about that, Green said he thought at some point he'd move on and he wanted Fleetwood and bassist John McVie to have a band. Fleetwood says, ``End of story, explaining how generous (Green) was.'' Green left the band in 1970. In other Fleetwood Mac news, their 1975 eponymous album comes out today as a deluxe edition.
---
ELVIS CUP - FOR SALE
What's so special about an old Dixie cup that's causing a bidding war on eBay? It's because Elvis Presley supposedly drank from it. The Tulsa World reports the 62-year-old cup was snagged by a fan known only as June while Presley came through Tulsa in 1956. According to the letter that accompanies it, June got a signed photo from the then-21-year-old Presley, and she asked for the cup as ``a little memento.'' Elvis collector Wade Jones is now in possession of it and is running the auction through Sunday. As of this morning, bidding was nearing two-thousand dollars.
---
PHARRELL - N.E.R.D. - NBA ALL-STAR GAME
Pharrell and his band N.E.R.D. will be the halftime entertainment for the N-B-A All-Star game. Fergie will sing the American national anthem, and Barenaked Ladies will perform the Canadian anthem. Comedian Kevin Hart will introduce the players.
The All-Star game is set for Feb. 18th in Los Angeles.
---
(The Associated Press)
Details

Contributed by

Bruce Leperre
MUSIC NEWS: THURSDAY, JANUARY 18, 2018
BRIAN WILSON - ``A'' ON ``SURFIN'''
Nearly 60 years after the fact, Brian Wilson has finally gotten an ``A'' on a high school writing assignment that initially earned him an ``F.'' Wilson posted a photo on social media of his visit to his old school, Hawthorne High School in Hawthorne, California, last week. Wilson appealed the failing grade he got from his high school music teacher, Fred Morgan, in 1959 on a composition that ended up being ``Surfin',''
The Beach Boys' first hit. The principal, Dr. Vanessa Landesfeind, approved the change to give Wilson an ``A.''
---
CRANBERRIES - MUSIC SALES
The death of singer Dolores O'Riordan has created a surge of interest in Cranberries music. Billboard reports sales of Cranberries music jumped more than 11-thousand per cent in the day after O'Riordan's death on Monday, as compared to the previous day. On Sunday, The Cranberries had sold a negligible number of downloads, but by Monday, 10-thousand downloads of the song ``Linger'' were sold, nine-thousand of the song ``Zombie'' and eight-thousand of ``Dreams.''
---
DOLLY PARTON - WORLD RECORDS
Dolly Parton has earned two spots in the newest version of Guinness World Records. Parton has been recognized for ``Most decades with a top 20 hit on the U-S Hot Country Songs Chart'' and ``Most hits on the U-S Hot Country Songs Chart by a female artist.'' Parton has had country hits across six decades, starting with ``Something Fishy'' in 1967 and most recently with Pentatonix for a remake of ``Jolene.'' Parton says she's never dwelt on being commercial when she writes, and she always writes from her heart.
---
JUSTIN TIMBERLAKE - ALBUM INSPIRATION
One of the guest performers on Justin Timberlake's new album is his two-year-old son, Silas. He appears on the track ``Young Man'' on Timberlake's new album, ``Man of the Woods.'' Timberlake said at a listening party for the album in New York on Tuesday that he got the idea for the ``Man of the Woods'' album from Silas, whose name means ``living in the woods.'' Other guests on the album are Alicia Keys and Chris Stapleton. ``Man of the Woods'' comes out Feb. 2nd.
---
CAMILA CABELLO - OBAMA PRAISE
Camila Cabello cried when she found out former U-S President Barack Obama considered her song ``Havana'' as one of his favourite songs of the past year. Cabello says she found out on New Year's Eve, filmed it and sent it to all her friends. Cabello says it was a ``life highlight'' for her. How big? She says if she ever has a baby, the baby will be second to having Obama say that.
Really? ``Just kidding!'' she says.
---
HOWARD STERN - BON JOVI - ROCK HALL
Jon Bon Jovi says Howard Stern was always his first choice for inducting Bon Jovi into the Rock Hall. Bon Jovi says on Howard Stern's SiriusXM show he felt the career of the band and Stern's career were parallel over the years. Stern turned him down initially, because, according to Stern, he's been asked before and said no. Stern says he also was afraid he was going to mess it up and Bon Jovi would be miserable. The Rock Hall inductions are April 14th in Cleveland. The Cars, Dire Straits, The Moody Blues and Nina Simone also will be inducted.
---
(The Associated Press)
Details

Contributed by

Bruce Leperre
MUSIC NEWS: WEDNESDAY, JANUARY 17, 2018
DOLORES O'RIORDAN - CAUSE OF DEATH
A coroner will determine the cause of death for Cranberries singer Dolores O'Riordan after police have ruled it non-suspicious. O'Riordan was found dead Monday morning in a London hotel. O'Riordan had said in interviews she suffered from depression and bipolar disorder, and a Cranberries tour last year was cut short because of her back issues. O'Riordan gave no indication that anything was amiss in the days before her death. She was in London to record vocals for a remake of ``Zombie'' by the Los Angeles rock band Bad Wolves. Dan Waite of the music label Eleven Seven said O'Riordan had left him a voice message early Monday saying she was looking forward to the recording. He says she ``sounded full of life'' and was excited to see him and his wife this week.
---
KANYE WEST - BABY BOY
Kanye West and his wife, Kim Kardashian West, are parents to a baby girl. Kardashian West announced yesterday that the baby was born early Monday through a surrogate. The couple did not reveal a name. They are parents to a girl, North, and a boy, Saint.
Kardashian West suffered complications for her first two pregnancies.
---
MICKEY GILLEY - SEAT BELT PSA
Mickey Gilley has made a public service announcement for seat belts after one saved his life. Gilley recorded the announcement for the Tennessee Highway Safety Office.
Two weeks ago, Gilley and his son were travelling through Texas to Branson, Missouri, when a Cadillac hit their car, causing it to roll over three times and land on its roof. Gilley says, ``I was saved by the belt!'' He's recovering from a fractured ankle, fractured shoulder, cracked sternum and a cracked rib, but he's back to performing concerts.
---
BTO - LINDSAY ELL
Canadian Lindsay Ell's guitar playing has elements of bluegrass because of her father and influences of blues and jazz because of Bachman-Turner Overdrive. Ell says she started playing country guitar when she was eight. When she was 13, she met B-T-O guitarist Randy Bachman, who took her under his wing. She recalls being amazed at seeing him play blues and jazz chords. She says he got her listening to guitarists like Jimi Hendrix, Derek Trucks and Robben Ford. Ell says moving to Nashville eight years ago brought her back to her country roots, but her bluesy influences still come through.
---
(The Associated Press)
Details

Contributed by

Bruce Leperre
MUSIC NEWS: TUESDAY, JANUARY 16, 2018
OBIT - DOLORES O'RIORDAN
Cranberries singer Dolores O'Riordan once said she used to be a perfectionist but cut it out because it was no fun.
O'Riordan told The Associated Press in 2007 she was ``anally retentive'' about everything and if something would go wrong, she'd be in a bad mood for eight hours. She said she learned to laugh instead because ``you're only human and it's only rock and roll.''
O'Riordan was found dead yesterday while in London for a recording session. Police are treating her death as ``unexplained.'' She was 46. The Cranberries were famous for the songs ``Linger,''
''Zombie,`` ''Free to Decide`` and ''Dreams.`` They had planned to tour North America last year but cut it short when O'Riordan suffered from back problems.
---
OBIT - DOLORES O'RIORDAN - CANADA
Dolores O'Riordan, the defiant voice of Irish rock band the Cranberries who died Monday at 46, found a certain solace in her second home -- a remote town about 90 minutes northeast of Toronto.  When she wasn't performing, O'Riordan was often at her cottage to escape her sometimes global fame and lived for years with her family. The region was also fruitful grounds for her two solo albums. ``I'm half a Canuck,'' O'Riordan said in a 2009 interview with The Canadian Press, adding that had spent half my life here. With her former husband Don Burton, their two kids and a child from Burton's previous relationship, they spent years dividing time between Ireland and their Ontario cottage. 
---
OBIT - DOLORES O'RIORDAN - CRANBERRIES MOURN
The surviving members of The Cranberries say they are ``devastated'' by the death of singer Dolores O'Riordan. Noel and Mike Hogan and Fergal Lawler say in a Facebook post that O'Riordan was ``an extraordinary talent.'' They add, ``The world has lost a true artist today.'' O'Riordan died suddenly in London yesterday. She was 46.
---
OBIT - DOLORES O'RIORDAN - MUSICIANS MOURN
Hozier says the first time he heard Dolores O'Riordan sing, ``it threw into question what a voice could sound like in that context of Rock.'' Foster The People tweets The Cranberries showed ``it was possible to fully embrace masculine and feminine energy in one cohesive sound.'' Michelle Branch says she remembers hearing The Cranberries for the first time as a young girl and ``wanting to be just like her.'' Dave Davies of The Kinks says he was talking to O'Riordan a few weeks ago and she seemed ``happy and well.'' Even Irish president Michael D. Higgins is mourning O'Riordan, calling her death ``a big loss'' and celebrating what she did for Irish music. O'Riordan died suddenly yesterday in London.
She was 46.
---
OBIT - EDWIN HAWKINS - GOSPEL SINGER
The gospel star who turned the song ``Oh Happy Day'' into a crossover pop hit has died. Edwin Hawkins died early yesterday at his home in Pleasanton, California, at the age of 74.
Hawkins had been suffering from pancreatic cancer. ``Oh Happy Day''
was a number-four hit in 1969 for the Edwin Hawkins Singers. They also sang backup for Melanie on her top-10 hit ``Lay Down (Candles in the Rain).''
---
VIXEN SINGER - BRAIN SURGERY
Singer Janet Gardner of the band Vixen is recovering from emergency surgery to relieve pressure on her brain.
Gardner writes on Facebook she had to call off a Las Vegas show on Friday because she was rushed to the hospital. She says the surgery removed a subdural hematoma on her brain. She says to do that, doctors had to drill a hole into her head and put in a titanium plate, so as she puts it, ``I am literally a metal head!''
---
DICKEY BETTS - TOURING
Allman Brothers Band guitarist Dickey Betts is coming out of retirement. He will perform at the Peach Music Festival in Scranton, Pennsylvania, the weekend of July 19th. He has not toured in three years and he announced last year he was retiring. Three weeks after his announcement, he said he was going to do some dates in 2018. The Allman Brothers started the Peach Music Festival in 2012. This year's lineup also includes Phil Lesh, Gov't Mule, Chris Robinson Brotherhood and Blackberry Smoke.
---
IMAGE AWARDS - MUSIC
Bruno Mars and Kendrick Lamar were the big winners last night at the N-double-A-C-P Image Awards in Pasadena, California. Mars won for best male artist, best music video or visual album and for traditional song. The last two were for his hit ``That's What I Like.'' Like Mars, Lamar also takes home three Image awards. He won for best collaboration with Rihanna, best album for ``DAMN'' and best song for ``HUMBLE.'' Other winners in the music categories at the Image Awards went to Sza for best new artist _ and Mary J. Blige for top female artist.
---
DIERKS BENTLEY - NASHVILLE RESTAURANT
The opening night of Dierks Bentley's new restaurant in Nashville turned into a '90s country party. Dierks Bentley's Whiskey Row Nashville restaurant opened Sunday with Bentley calling out to his friends in the audience to jump on stage to do versions of ``Strawberry Wine'' and ``That Ain't My Truck.''
His friends in attendance included Lauren Alaina, Kelsea Ballerini, Brothers Osborne, LANCO, Maddie and Tae, Maren Morris, Thomas Rhett, Jon Pardi, Ryan Hurd and Cole Swindell.
---
(The Associated Press)
Details

Contributed by

Bruce Leperre
Enjoy another Third Thursday music night at the Dauphin Library on Thursday January 18, starting at 7pm 
Featuring various local artists all performing familiar songs with Gospel Roots. Admission is free and everyone is welcome and invited to attend!
Call 204.638.6410
Details

Contributed by

René Huebener
Here's what we've gleaned from the web this week!
---
OBIT - RAY THOMAS - THE MOODY BLUES DIES
UNDATED (AP) _ Singer-bassist John Lodge of The Moody Blues says flute player Ray Thomas will always be at his side. Thomas died suddenly Thursday at the age of 76 at his home in Surrey, England. A cause of death wasn't given, but Thomas revealed in 2014 that he had prostate cancer. Lodge says he and Thomas ``have been on a magical journey through life together'' since they were 14. Thomas was a founding member of The Moody Blues and contributed songwriting and harmonies to the band. He sang lead on ``Legend of a Mind,'' their song about Timothy Leary, and he had flute solos on ``Nights In White Satin'' and ``Tuesday Afternoon.'' Thomas stopped touring with the band in the 2000s because of failing health. The Moody Blues will be inducted into the Rock and Roll Hall of Fame in April.
---
GARY LEVOX - BUS FIRE
Gary LeVox of Rascal Flatts and his brother took his tour bus on a hunting trip over the weekend and the bus caught fire. LeVox posted an Instagram video of smoke pouring out of the door of the bus on Saturday morning. LeVox says he and his brother, Kevin, got out, but it happened quickly. He says it ``could have been a different story if the ammunition would have caught fire.'' He later posted a photo of all his gear laying by the roadside next to the bus with the caption, ``Not where I was wanting to watch the sunrise.''
---
THE DOORS' JOHN DENSMORE - NEW STREETS SIGNS
Drummer John Densmore of The Doors says he was surprised to find out several years ago that there was a Densmore Avenue in Los Angeles. He was more surprised to find out it crosses Morrison Street. He wanted to take a picture in front of the street signs, but they were on different corners. That's now been fixed. On Thursday, Densmore read a few words of Jim Morrison's poem ``An American Prayer'' before pulling a string to unveil the new street signs. Thursday was the 50th anniversary of the release of The Doors' self-titled debut album.
---
JUDY COLLINS - STEPHEN STILLS
Judy Collins says working with Stephen Stills is ``sort of like being in marriage counselling.'' Collins and Stills collaborated last year on the album ``Everybody Knows.'' They dated in the late 1960s. Collins says when they started to practice for recording the album, Stills told her, ``We should have just skipped the romance in 1968 and gone straight to singing together.'' Collins replied, ``Yeah, but then you wouldn't have written ''Suite: Judy Blue Eyes`` and there might not be a story at all.''
---
NATASHA BEDINGFIELD - BABY
Natasha Bedingfield says her life has become two-hour increments as she cares for her new baby. Bedingfield gave birth to a boy last week. He's the first child for Bedingfield and her husband, businessman Matt Robinson. Bedingfield has not revealed a name but she says her son is ``absolute heaven.''
--- 
(The Canadian Press)
Details
MUSIC NEWS: FRIDAY, JANUARY 5, 2018
MICKEY GILLEY ACCIDENT
Mickey Gilley is recovering from a fractured right shoulder and a fractured left ankle after a car accident in Corrigan, Texas, on Wednesday. Gilley says in a Facebook video the car rolled over three times. Gilley, who is 81, says he's doing ``pretty good'' and has no intention of retiring. He is postponing tomorrow's show in Greenville, Texas. His tour is scheduled to resume January 20th in Weirsdale, Florida. 
---
ROY ACUFF FIDDLE
A Goodwill store in Kansas City has one of Roy Acuff's fiddles, and they have no idea who gave it to them.
The Kansas City Star reports the applewood fiddle was donated anonymously. Acuff's uncle made the fiddles and numbered them. A sticker inside says it's number 19 and was made in 1945 in Tennessee. Goodwill's Gary Raines says he's sure it's authentic, even though the certificate of authenticity and other paperwork that came with it are copies. Goodwill is auctioning the fiddle through tomorrow night at w-w-w--dot--ShopGoodwill--dot--com. 
---
RHETT GOMEZ MANNERS
Thomas Rhett and Selena Gomez are among the most polite people of the past year, according to the National League of Junior Cotillions. Rhett and Gomez make the group's list of The Best Mannered People of 2017. Others on the list include actress Meghan Markle, Joanna Gaines of the HGTV show ``Fixer Upper'' and Sadie Robertson of the A-and-E show ``Duck Dynasty.'' 
---
RAELYNN'S DOG
RaeLynn has her dog back. RaeLynn posted an Instagram video of her snuggling with her Chihuahua, Dolly, who ran off RaeLynn's bus during New Year's fireworks near Pigeon Forge, Tennessee. The dog was spotted in various places but kept running off until she was found in front of a store Wednesday. RaeLynn points out Dolly survived three nights in single-digit temperatures and ``she is a fighter.'' 
---
MIKE SHINODA REFLECTS
Mike Shinoda of Linkin Park is trying to take a positive outlook, even though 2017 clearly was a bad year for him.
Shinoda writes on Instagram it would be tempting to write off the past year with a profanity, but he realized that would be ``a cop-out.'' Linkin Park singer Chester Bennington committed suicide in July. Shinoda says looking past ``the obvious tragedies,'' he realizes he had things for which to be grateful, like making an album he loves, playing a lot of great shows and making lots of new friends. He says, ``2017 was the worst. But I play for the love of playing.'' 
--- 
(The Associated Press)
Details
MUSIC NEWS: THURSDAY, JANUARY 4, 2018
MEL-TILLIS-MEMORIAL
The family of Mel Tillis will hold a free public memorial in his honor at Nashville's Ryman Auditorium on January 31st. Performers include Ricky Skaggs, Ray Stevens, The Gatlin Brothers, Allison Krauss, Brenda Lee, Jamey Johnson, Collin Raye, Daryle Singletary, Lorrie Morgan and Pam Tillis. Mel Tillis' band, The Statesiders, will accompany some of the performances. He died in November at the age of 85.
---
ARIANA-GRANDE-BOMBING-HERO-PLEADS-GUILTY
A homeless man who was hailed as a hero after the suicide bombing at Ariana Grande's concert in Manchester, England, last year may not be much of a hero after all.
Chris Parker admitted in a London court yesterday to stealing from victims of the attack. Closed-circuit TV footage played in court shows Parker stealing a purse and a mobile phone from victims. The judge ordered Parker held in custody until he is sentenced January 30th. Parker became a worldwide sensation after he claimed to have comforted several dying victims after the bombing. Prosecutors say Parker did provide ``limited assistance'' to victims but also robbed others.
---
FIFTH-HARMONY-DEPARTURE
It's been a year since Camila Cabello left Fifth Harmony, but she's still not willing to spell out what happened.
Cabello tells Rolling Stone magazine she doesn't want drama or to hurt fans. Cabello says a lot of her fans are Fifth Harmony fans and she doesn't ``like to ruin the dream.'' She says with One Direction, no one saw behind the scenes, ``you just see the dream.''
---
BEYONCE-COACHELLA
Beyonce will make good on her promise to play Coachella, after she dropped out of last year's lineup because she was pregnant with twins. Other acts scheduled to play include Eminem, The Weeknd, SZA (SIH'-zah), Portugal. The Man, Cardi B, Migos, David Byrne and A Perfect Circle. The Coachella Valley Music and Arts Festival will take place the weekends of April 13th and 20th in Indio, California.
---
RAELYNN-MISSING-DOG
RaeLynn still does not have her dog back, but she knows she's alive. RaeLynn writes on Instagram her Chihuahua, Dolly, ran off her bus during New Year's fireworks in the Pigeon Forge/Gatlinburg area of Tennessee. RaeLynn posted an update yesterday saying the dog was spotted cuddling up on a blanket on a porch in Pigeon Forge. The dog ran before anyone could grab her. The dog was spotted again a little while later. RaeLynn says she's putting out Dolly's beds and blankets in the area, hoping she'll be attracted to the scent.
---
ROB-THOMAS-TRIBUTE-LATE-TOUR-MANAGER
Rob Thomas calls tour manager Jason Browning ``a bright light with a dark sense of humor.'' Browning died last week at the age of 46. Details were not given. Browning was a longtime tour manager for Matchbox 20 and also managed Stone Temple Pilots.
He had gotten his start doing security for Hanson and Marilyn Manson.
---   
(The Associated Press)
Details
MUSIC NEWS: WEDNESDAY, JANUARY 3, 2018
CARRIE UNDERWOOD INJURY
Just how bad is the injury to Carrie Underwood's face? Underwood told members of her fan club on New Year's Day that she had 40 to 50 stitches in her face in the fall at her house in November that also resulted in a broken wrist. She warns she's ``not quite looking the same.'' She posted an Instagram photo last week that shows just her eyes and top of her nose as she's bundled in a scarf and hat. Underwood might not being out in public soon anyway, because she says she's going into the studio next week.
---
JUSTIN TIMBERLAKE TEASES NEW ALBUM
Justin Timberlake has announced a new album called ``Man of the Woods'' coming February 2nd. Timberlake says in a video the album is inspired by his son, wife and family, but more than anything, where he's from. The video shows Timberlake running through snowy fields, immersed in a pond, sitting next to a bonfire and in the studio with Pharrell (fah-REL') Williams. His wife, Jessica Biel, and their son Silas make brief appearances. The album will come out two days before Timberlake's Super Bowl halftime show.
---
PETA CALLS OUT LUKE BRYAN OVER BABY KANGAROOS
The animal rights organization People for the Ethical Treatment of Animals is calling for an investigation of Luke Bryan after his wife posted a photo of two baby kangaroos that were a gift. PETA says baby kangaroos ``belong in their mothers' pouches, not in gift bags.'' The group warns kangaroos have specialized diets and need room to roam and will only get more difficult to care for as they grow. Bryan's wife, Caroline, had posted a photo of the two kangaroos wearing diapers and lying in front of a fireplace with the hashtag ``BrettsBarn,'' an animal farm established in memory of the Bryans' niece. The Bryans have not responded to PETA's statement.
---
STRAY CATS REUNITE
The Stray Cats will do their first performance together in 10 years. Brian Setzer, Lee Rocker and Slim Jim Phantom will headline the ``Viva Las Vegas Rockabilly Weekend'' in Las Vegas on April 21st. Jerry Lee Lewis and Duane Eddy also are part of the lineup.
---
MUSIC PRODUCER RICK HALL DIES
One of the creators of the ``Muscle Shoals sound'' has died. Music producer Rick Hall of FAME Recording Studios in northwestern Alabama died today after a fight with cancer. He was 85. Hall helped make such hits as Percy Sledge's ``When A Man Loves A Woman'' and Aretha Franklin's ``I Never Loved A Man (The Way I Love You).'' He also produced songs for The Osmond Brothers, Tom Jones, George Jones, Jerry Reed and Reba McEntire.
Hall was featured in the 2013 documentary ``Muscle Shoals.'' Jason Isbell says Hall gave him his first job in music and nobody ever worked harder than Hall. 
---
ED SHEERAN HAS GUEST ROLE ON ``THE SIMPSONS''
Ed Sheeran will be a guest on ``The Simpsons'' on Sunday. He plays a musician in a parody of ``La La Land.''
--- 
(The Associated Press)
Details