Music News
MUSIC NEWS: FRIDAY, AUGUST 18, 2017
YVONNE ELLIMAN - ARRESTED
Yvonne Elliman and her husband have been ordered to stay put in Guam after their arrests for illegal drug possession. The Pacific Daily News reports Guam customs agency dogs sniffed out methamphetamine and marijuana as the couple arrived in Guam Tuesday for a benefit concert. They have been released on 10-thousand dollars personal recognizance bonds but they can't leave Guam without court permission. They're also forbidden to go to clubs or bars. Elliman is allowed to perform as planned at the concert, which will benefit a local school. She is probably best known for the 1978 hit ``If I Can't Have You.'' 
---
KATY PERRY -  TOUR
Katy Perry says parts of her stage production were not ready in time for her rehearsals, so her tour launch will be pushed back. She was supposed to begin the tour September 7th in Columbus, Ohio. Instead, she will start September 19th in Montreal.
Noah Cyrus will open for the first part of the tour. Purity Ring will do the second part. Canadian pop star Carly Rae Jepsen opens on all dates in 2018. 
---
JOHNNY CASH'S CHILDREN - SPEAK OUT
Johnny Cash's children say they are ``sickened by the association'' of a self-proclaimed neo-Nazi wearing a Cash T-shirt during a Fox News interview on Saturday. The man was at the white nationalist rally in Charlottesville, Virginia, that turned violent, with one woman dead. The five children say their father protested the Vietnam War, was a voice for the poor, acted as an advocate for prisoners and worked to end gun violence among children. They say even the casual use of his name of image would have horrified him.
---
ARETHA FRANKLIN - RETIREMENT PLANS
Aretha Franklin plans to spend a lot of her time in Detroit when she's done with touring. Franklin tells The Detroit Free Press she's renovating a house within the city limits that will be her permanent home. She's lived in the suburbs for some time.
Franklin also is planning to open a small nightclub in downtown Detroit where she can sing when she feels like it or invite some of her favourite music acts to perform. She says coming up with the name was easy. It will be called Aretha's. Franklin has already said she will stop touring after this year.
---
LADY ANTEBELLUM - PREGNANCIES
Lady Antebellum seem to do everything together.
They're even timing their babies. The group announced on Instagram that Dave Haywood and his wife are expecting, as is Hillary Scott and her husband. The Haywoods' baby is due in December, while Scott is due in February. They call it ``baby Bellum round 2'' and accompany it with a picture of Haywood's son Cash, who is almost three, Scott's four-year-old daughter Eisele , and Charles Kelley's 18-month-old son Ward.
---
MONDO COZMO - ``PLASTIC SOUL''
Mondo Cozmo got another chance to release a first album. Frontman Josh Ostrander says ``Plastic Soul'' is his first album as Mondo Cozmo, but he released albums in previous bands that failed. Ostrander says a lot of artists second-guess their work, but he feels ``Plastic Soul'' is a complete thought. The album came out two weeks ago and he's already working on the next one. Ostrander says songwriting is such second nature for him that he gets up, has a cup of coffee and starts writing every day.
---
FOO FIGHTERS - PBS
Foo Fighters' concert at the Acropolis in Athens is coming to P-B-S stations this fall. P-B-S will air ``Foo Fighters - Landmarks Live In Concert'' beginning November 10th. The show takes popular musicians and asks them to perform in interesting settings. Frontman Dave Grohl says they've done some crazy things over the past 20 years, but this might be the craziest thing they've ever done. Red Hot Chili Peppers drummer Chad Smith hosts the show and conducts an interview with the band.
---
RALPH STANLEY - TRIBUTE CONCERT PLANNED
Dierks Bentley, Daryl Worley and Heidi Newfield of Trick Pony will sing in memory of Ralph Stanley. The Grand Ole Opry in Nashville will host a Stanley tribute concert on October 19th. Other artists involve include T. Bone Burnett, T.
Graham Brown, Doug Supernaw and Cody McCarver of Confederate Railroad. Stanley died last year. 
---
IRON MAIDEN - COMIC
Iron Maiden's video game is now being expanded into a five-issue comic book. ``Iron Maiden: Legacy of the Beast'' is about band mascot Eddie travelling across space and time to battle forces in an effort to regain pieces of his shattered soul. The video game of the same name came out last year. The first issue of the comic comes out October 11th.
---
BONNIE TYLER - ECLIPSE
You got Bonnie Tyler singing ``Total Eclipse of the Heart.'' You got DNCE doing ``Cake By The Ocean.'' Passengers on the Royal Caribbean cruise to St. Maarten Monday have their soundtrack set. Tyler and DNCE will perform on the Oasis of the Seas ship as part of the ``Total Eclipse Cruise.'' It leaves Sunday from Florida and will be on its way to St. Maarten on Monday when the solar eclipse happens. DNCE will serve as Tyler's backing band.
---
SHELBY LYNN - ALLISON MOORER
You'd think it would be pretty easy for sisters to make an album together. Shelby Lynne and Allison Moorer never could find the time. Lynne and Moorer tried to collaborate six years ago but they didn't have time to write songs together. They tried again to make an album, only this time they decided to do cover songs. The result is the album ``Not Dark Yet,'' out today. They cover songs like ``Every Time You Leave'' by the Louvin Brothers and ``My List'' by The Killers. They did do one original, a song called ``Is It Too Much.'' Moorer calls it a love letter between them.
---
(The Associated Press)
Details
MUSIC NEWS: THURSDAY, AUGUST 17, 2017
MANCHESTER ARENA - REOPENING CONCERT 
Noel Gallagher and his band High Flying Birds will headline a concert to reopen Manchester Arena in Manchester, England, the site of the deadly bombing at an Ariana Grande  concert in May. The Courteeners, Blossoms and Rick Astley will perform as well at the September 9th show. Twenty-two people were killed and more than 200 injured by a suicide bomber as Grande's concert finished at the arena on May 22nd.
---
MANCHESTER ARENA VICTIMS' FAMILIES - COMPENSATION
The We Love Manchester Emergency Fund will distribute 324 thousand dollars to each of the families of the 22 people killed at an Ariana Grande (GRAHN'-day) concert in Manchester, England, three months ago. Billboard reports fund officials announced that the payments are the result of ``the phenomenal outpouring of public support following the attack.''
Manchester councilor Sue Murphy, who is the fund's chair of trustees, says the fund will take time to figure out how to distribute the rest of the money by looking at the long-term impacts of the attack. A suicide bomber detonated a backpack full of explosives at Grande's concert on May 22nd. 
---
TAYLOR SWIFT - WINDOW MESSAGES
 Taylor Swift has sent flowers to the Denver company that used Post-It notes to quote her songs on its windows during her sexual assault trial. A spokesman for Craftsy, an online site for crafts, says they are ``absolutely thrilled'' with the flowers. Swift's note thanked them for ``brightening my day for every day I was in Denver.'' The company posted lyrics from Swift's songs, like ``Fearless,'' ``Haters gonna hate'' and ``People throw rocks at things that shine'' in its windows as a show of support.
Swift won her case that stated former radio personality David Mueller (MYOO'-ler) grabbed her up her skirt during a meet-and-greet at a Denver concert in 2013.
---
NILE RODGERS - FIRST SHOW
Nile Rodgers claims he has missed only one show in his life. He wasn't about to make it two. Billboard reports Rodgers missed his concert with Earth, Wind and Fire in Toronto on Sunday because of an undisclosed ailment that required a hospital stay. Rodgers tweeted on Tuesday as he was discharged from the hospital was that he felt like a new man, and ``1st thing this new man wants to do is a show.'' Rodgers was back on stage in Indianapolis on Tuesday night. He was diagnosed with prostate cancer in 2011 and it was in remission in 2014.
---
THOMAS RHETT - BABY GIRL
Thomas Rhett is a dad for the second time in three months. Rhett announced on Instagram his wife, Lauren, gave birth to a girl on Saturday. They have named her Ada James Akins. In May, they brought home their adopted daughter, Willa Gray Akins, who is a toddler from Uganda. The couple had announced the adoption in February at the same time they announced Lauren's pregnancy. 
---
BILL MEDLEY - ELVIS PRESLEY
Bill Medley of The Righteous Brothers became friends with Elvis Presley because they both loved motorcycles and both felt lonely. Medley says they each had millions of fans, but you can be surrounded by people and still feel alone.
Medley says Presley invited him to watch one of his shows from the side of the stage and that's when Medley witnessed the transformation. Medley says Presley's intro music started playing, women started screaming and Presley looked over at him. Medley says that's when he went from Elvis his buddy to Elvis Presley the star. 
---
CHEAT CODES - ``NO PROMISES''
If you read the online comments about the song ``No Promises'' by Cheat Codes featuring Demi Lovato, there seem to be two recurring themes. One is, ``Is that Justin Bieber singing?''
and the other is, ``Demi and Trevor should be a couple.'' As for the first one, singer Trevor Dahl says it's only on that song that people think he sounds like Bieber, but since Bieber is a big star, he takes it as a compliment. As for the second, he jokes he used to be shy with Lovato but now he feels like he can ``put the mack down and see what happens.'' Bandmate Kevi Ford told Dahl he should say, ``Demi, I love you. You're beautiful. I'm ready to marry you.'' 
---
FORMER TRAIN DRUMMER - SELLING HOME
The former drummer for Train is selling his home outside Nashville that's steeped in country music tradition.
The Nashville Tennessean reports Scott Underwood and his wife, Cheryl, is asking 4.2 million dollars for the estate known as ``First Lady Acres.'' George Jones bought the house in 1974 and he lived there with Tammy Wynette until 1979. Record label owner Gayron ``Moe'' Lytle then moved in. Later, songwriter George Richey and Earl and Randy Scruggs lived there. The Underwoods bought it last year for 2.4-million dollars. The house has nine bedrooms, seven full bathrooms, two half bathrooms, a gym, a pool, a theatre, a safe room and a helicopter pad. 
---
BELLE AND SEBASTIAN: WHERE'S THE DRUMMER?!
Belle and Sebastian left something important behind during a pit stop on their way to a gig in St. Paul, Minnesota: their drummer. Singer Stuart Murdoch tells KCMP-FM in St. Paul the band stopped at a Walmart in Dickinson, North Dakota, and they accidentally left drummer Richard Colburn behind.
Colburn was in his pyjamas and only had a credit card on him.
Murdoch says Colburn had left his phone and I-D on the bus, and Colburn waited four hours, thinking someone would notice. The rest of the band had fallen asleep. Murdoch says they used to have a system for accounting for everyone but abandoned it when everyone got phones. The band even tweeted to fans for help getting Colburn to the concert. Colburn was able to get on a plane, even without an I-D, and made Tuesday's show in time.
---
DOLLY PARTON - KIDS ALBUM
Dolly Parton is putting out her first children's album. Parton wrote and recorded all the songs for the album ``I Believe In You.'' It includes a new version of her song ``Coat of Many Colors,'' as well as Parton reading the book version of the song. All proceeds from the sale of the album will go to her Imagination Library, which provides books to more than one million children. The digital version of ``I Believe In You'' comes out September 29th, with physical albums available October 13th.
---
``A A A A A VERY GOOD SONG'' - HOT SELLER ON ITUNES
Why would nearly ten minutes of silence be a hot seller on iTunes? It's all in the name. ``A a a a a Very Good Song'' by Samir Mezrahi is in the top 50 on i-Tunes. For a lot of smartphones that are plugged into car stereo systems, the songs play alphabetically by default. With a title like that, users get a bit of quiet for a few minutes. You'd think silence would be free, but iTunes is charging 99 cents for the track.
---
SHANIA TWAIN - ACTING
Shania Twain will appear in John Travolta's upcoming racing movie. Variety reports Twain has joined the cast of ``Trading Paint.'' Travolta plays a former dirt track racing legend whose son joins a competitor's racing team. The details of Twain's role were not given. The movie will also feature Michael Madsen, Kevin Dunn and Toby Sebastian from ``Game of Thrones.'' Production began this week in Alabama. 
---
DRAKE - OFF THE HOT 100 CHART
For the first time in eight years, Drake is not on the Billboard Hot 100 singles chart. His songs ``Passionfruit'' and ``Signs'' were hovering near the bottom of last week's chart and fall off completely this week. It all started when his song ``Best I Ever Had'' debuted on the chart on May 23rd, 2009.
He's been on the Hot 100 every week since, either as a lead artist or as a featured act. His streak ends with 431 weeks on the chart.
The closest contender is Lil Wayne, with 326 weeks. Rihanna is third with 216 weeks. 
---
QUEEN LATIFAH - AWARD - DIDDY'S REVOLT CONFERENCE
Diddy is giving Queen Latifah an award. Queen Latifah will receive the Icon Award during Diddy's REVOLT music conference in Miami in mid-October. She will be honoured for her accomplishments in music, film and television. Lauryn Hill, S-Z-A and Daniel Caesar will perform at the gala. Diddy started the REVOLT channel in 2013. 
---
CMA'S - JO WALKER-MEADOR DEATH
Former Country Music Association executive director Jo Walker-Meador has died. The C-M-A says she died yesterday in Nashville at the age of 93. She was the C-M-A's office manager when it was created in 1958. She became the executive director in 1962 and held that position for 29 years. While Walker-Meador was in charge, the C-M-A launched the fundraiser to build the Country Music Hall of Fame, started the annual C-M-A Awards television show and created Fan Fair, the precursor to the C-M-A Festival. Walker-Meador admitted when she first started with C-M-A, she didn't know anything about country music. 
---
(The Associated Press)
Details
MUSIC NEWS: WEDNESDAY, AUGUST 16, 2017
ELVIS - 40TH ANNIVERSARY
For many fans of Elvis Presley, today is a day to remind themselves that it's been 40 years since the music icon died. This will also be the first year that people will have to pay for the right to take part in a procession past Presley's grave.
The trek used to be free, But now, Graceland is charging 28 dollars and 75 cents for the privilege and that isn't sitting well with some Presley fans. Graceland, for its part, says it decided to add the paid wristband to update security measures at the tourist attraction. 
---
TAYLOR SWIFT - TRIAL
The former radio host who lost that groping lawsuit to Taylor Swift says he wanted to see the matter through even if the final decision went against him. David Mueller tells The Associated Press a friend suggested he get out of the case early. But he says he ``couldn't go on'' with his life without taking steps to clear his name. As it turned out, his name became muddier as a result of the case. Swift won a symbolic one dollar judgment after the jury ruled he groped Swift during a 2013 photo op in Denver. 
---
PINK - VANGUARD AWARD
Pink will get one of the big awards at this year's M-T-V Video Music Awards. She will receive the Michael Jackson Video Vanguard Award on August 27th at the Forum in Inglewood, California. The Vanguard award honours musicians who have had an impact on pop culture with their songs, fashion and music videos. Past winners include Madonna, Peter Gabriel, Beyonce and Justin Timberlake. Pink will also perform at the event. 
---
DAVID CROSBY - TED NUGENT - ROCK AND ROLL HALL OF FAME
Ted Nugent has gone around suggesting the reason he isn't in the Rock and Roll Hall of Fame because of his politics.
But fellow musician David Crosby says there's a simple reason Nugent isn't in: he ``just isn't good enough.'' Nugent most recently speculated to an Albany, New York radio station (W-Q-B-K) last week that his right-wing views have held him back. Crosby apparently disagrees. He has been inducted into the Hall twice, once for being part of The Byrds and for his role in Crosby, Stills, Nash & Young. 
---
MISS AMERICA JUDGES
Former ``American Idol'' winner Jordin Sparks and country star Thomas Rhett will be among the celebrity judges at this year' Miss American pageant. Sparks and Rhett will help judge the competition, which is set for Atlantic City on Sept. 10th. 
---
ROBERT YANCY - NATALIE COLE - CHILD DIES
When Natalie Cole died on New Year's Eve of 2015, she left behind a son, Robert Yancy. Now the singer's only child has joined her in death. Yancy was found dead Monday at his home in Los Angeles after authorities were asked to make a welfare check on him. He was just 39. The L-A County Coroner's office says Yancy's death appears to have been caused by natural causes. But official word of what killed him won't be known until an autopsy is complete. 
---
DRAKE - BILLBOARD
Drake's record-breaking reign on the Billboard charts is over. The Toronto rapper's unprecedented run of 431 consecutive weeks on the Hot 100 singles chart has ended. It's the first time Drake is absent from the chart since his smash hit ``Best I Ever Had'' entered at Number 92 in 2009. The Canadian has had 157 charted titles -- the most among solo artists. 
---
TAYLOR SWIFT - SEX ASSAULT TRIAL
The former radio host who lost a groping lawsuit to Taylor Swift says he had no interest in backing away from case even though it ended up going against him. David Mueller tells The Associated Press he could have backed down but felt he couldn't go on with his life without defending himself. A jury in Denver ruled two days ago that Mueller groped Swift during a photo op before a concert in 2014. Swift's team initially tried to keep the accusation quiet by not reporting the incident to police, and instead contacting Mueller's bosses. But it became public when Mueller sued Swift for up to three million dollars, claiming her allegation cost him his 150-thousand-dollars-a-year job at country station K-Y-G-O-F-M, where he was a morning host. 
---
TAYLOR SWIFT - POST-ITS
Taylor Swift is saying thanks to a Denver company that she says helped her get through her groping trial. The singer has sent the team at Craftsy a bouquet of flowers along with a note. The company created colourful signs featuring sticky notes of her song lyrics in its windows during her trial. And in her note, Swift thanked the company for ``brightening'' her day. A company rep says the workers are ``absolutely thrilled'' that Swift was pleased by their efforts. 
---  
(The Canadian Press)
Details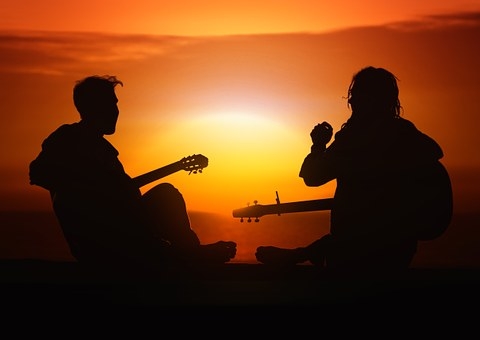 MUSIC NEWS: TUESDAY, AUGUST 15, 2017
TAYLOR SWIFT - GROPING LAWSUIT
She tried to keep it private, choosing not to get the police involved in what she says was a groping by a radio D-J at a meet-and-greet four years ago. But when it came time for her to go public, Taylor Swift told her story -- and a jury in Denver believed it. The result: a very public victory in the case -- and in the process has become an advocate for women victimized by unwanted touching and groping. Jurors deliberated for less than four hours to find ex-radio host David Mueller felt her up during a photo op. At Swift's request, she was awarded one-dollar in damages. 
---
TAYLOR SWIFT - STATEMENT
Taylor Swift says she hopes that by speaking publicly about a 2013 groping, she hopes ``to help those whose voices should also be heard.'' Swift released a statement after yesterday's verdict in Denver -- in which a jury agreed that former radio host David Mueller put his hand up her dress while taking a backstage photo. After the jury returned the verdict and awarded her a symbolic one-dollar in damages. Swift hugged her crying mother and thanked her lawyers for fighting for her and other women who have been groped. 
---
PRINCE PURPLE
You know Prince was into the colour purple. But exactly what colour purple? That issue has been laid to rest by his estate. It has announced the Pantone Color Institute has decided on a shade of purple to be named after the late musician. ``Purple Rain'' is an official match to the colour of his custom-made Yamaha piano and the graphic Prince began using in 1993. He changed back to his name in 2000. 
---
``DESPACITO'' - MTV
Imagine a baseball player who hits way more home runs than any other player -- not getting consideration for the M-V-P award. Or a basketball star who scores more points than anyone else -- not even being considered for the scoring title? That's the situation being faced by M-T-V over the video for the song ``Despacito.'' Despite it's being wildly popular, the clip is not in the running for the Music Video Awards. M-T-V says it wasn't submitted for consideration. But Universal Music Latin Entertainment says M-T-V didn't ask the label to submit the video until last week _ two weeks after the network announced its V-M-A nominees.
Meanwhile, the record-shattering clip hasn't been played on M-T-V or
M-T-V-2 -- though it does air on M-T-V Tres, the company's Latin channel. Asked by The Associated Press, M-T-V didn't explain why it hasn't played Despacito. 
---
EAGLES - TOUR
Talk about tough shoes to fill. When The Eagles head out on tour this fall, a son of founding member Glenn Frey will be standing in for his late father. The band has announced that Frey's son Deacon will be playing with the group. He filled in on guitar and vocals during the Eagles shows last month -- the first since Frey died last January. The band will tour Greensboro, North Carolina; Atlanta; Louisville, Kentucky; and Detroit in October.
Those performances will follow a September 30th show with The Doobie Brothers in Seattle. 
---
(The Associated Press)
Details
MUSIC NEWS: MONDAY, AUGUST 14, 2017
TAYLOR SWIFT - CIVIL CASE
Taylor Swift scored a victory in court Friday but the case is not over. U-S District Judge William Martinez threw out the claim of former radio personality David Mueller, who claimed Swift got him fired after a meet-and-greet at a 2013 concert in Denver. Martinez said Mueller failed to prove Swift was directly responsible for his job loss. Martinez also said there's no indication Swift made up her story that Mueller put his hand up her skirt and latched onto her rear end as the photo was taken. Swift is suing him for sexual assault. A jury still is expected to hear Mueller's claim that Swift's mother and a radio station liaison were instrumental in his firing. 
---
ELVIS - CANDLELIGHT VIGIL - FEE
For the first time ever, Elvis Presley fans will have to pay in order to pay their respects. Graceland will only allow people who bought tickets to one of the Elvis Week packages to have access to the annual candlelight vigil past his grave.
Graceland officials say because it's the 40th anniversary of Presley's death, the estate is expecting bigger-than-normal crowds.
The cheapest way is a one-day ticket to Graceland for 28.75.
Graceland officials say those who don't have a pass cannot participate in the vigil but they're welcomed to stand in front of the mansion and watch. The vigil starts Tuesday night and likely will go into Wednesday morning. 
---
PROSECUTOR - R. KELLY NOT BEING INVESTIGATED
The district attorney in Fulton County, Georgia, says he is not currently investigating R. Kelly after a report came out that Kelly was holding women against their will. The Atlanta Journal-Constitution quotes Paul Howard as saying the Johns Creek police gave his office a file on Kelly last week, which has been assigned to the sex trafficking division for review. BuzzFeed had reported in July that Kelly was holding women in a cult at a rental house outside Atlanta and their parents were concerned for their safety. 
---
BRAD PAISLEY - COMEDY
Brad Paisley thinks he's funny. His wife thinks he thinks he's funny. That's why he's doing a comedy special for Netflix. ``Brad Paisley's Comedy Rodeo'' will feature five comedians and Paisley playing songs. He says he never would have attempted something like this if he didn't have such success as a writer and host for the County Music Association Awards. Plus, he likes the all-or-nothing approach to comedy. He says with a song, it can be nuanced, but a joke either gets laughs or polite chuckling. ``Brad Paisley's Comedy Rodeo'' premieres tomorrow on Netflix. 
---
SUPER PAC - KID ROCK FOR SENATE
The head of a major Super Pac aligned with U-S Senate Republican leadership thinks it would be a good idea for Kid Rock to run for the Senate in Michigan. Steven Law told C-SPAN's ``Newsmakers'' on Friday his group would be interested in a Rock candidacy. Law says he has not spoken with Kid Rock but he considers him a philanthropist, a smart guy and a shrewd businessman. Rock has not responded to Law's comments, but the Democrats have. A spokeswoman for the Democratic Senatorial Campaign Committee says, ``We're not surprised Republicans are disappointed in their options in Michigan, but we don't think Kid Rock will help.'' 
---
BRITNEY SPEARS - STAGE JUMPER
Las Vegas police are charging a 37-year-old man with trespassing for jumping on stage at a Britney Spears concert.
Police say Jesse Webb started dancing on stage during Spears'
Wednesday night show. Video from the concert show fans booing as several men restrained the trespasser. 
---
BRITNEY SPEARS - DONATION
Britney Spears is donating a dollar from every ticket sold to her Las Vegas show through the rest of the year to help schools in her native Louisiana. The Baton Rouge Advocate reports the money will go to a fund that was formed after last summer's floods damaged several schools. Last week was the one-year anniversary of the floods. Initially, the money will help schools and teachers buy instructional materials. 
---  
(The Canadian Press)
Details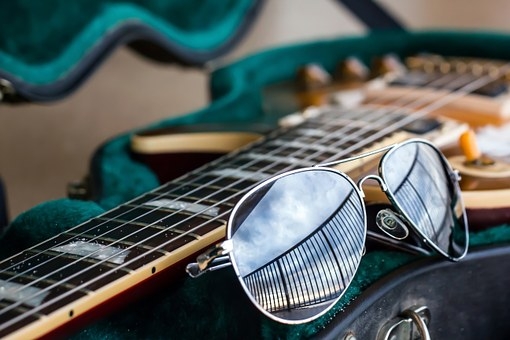 MUSIC NEWS: THURSDAY, AUGUST 3, 2017
Bieber World Tour
Justin Bieber says he cancelled the final 14 dates on his Purpose World Tour because he wants his career to be ``sustainable.'' 
The Stratford, Ont.-native posted a message to his fans on Instagram on Wednesday night, saying the long world tour had made him appreciate his career and encouraged him to protect it from being derailed. 
It was first announced last week that the remainder of Bieber's tour was being scrapped ``due to unforeseen circumstances.'' 
Bieber had been on tour for the last 18 months, playing more than 150 shows on six continents. 
The Grammy winner's upcoming concerts included two shows in Toronto in September and several others in the United States. 
The pop star was then supposed to wrap the tour in Asia. 
(The Canadian Press)
KANYE WEST - LAWSUIT
Kanye West wants his insurance company to pay up on his policy after he cancelled concerts for health reasons last year. West's Very Good Touring company says insurance provider Lloyd's of London should have to pay nearly 10-million dollars for his cancelled Saint Pablo Tour. West called off a few dates after his wife, Kim Kardashian West, was robbed in Paris. He called off the rest of the tour when he was admitted for undisclosed reasons to U-C-L-A Neuropsychiatric Hospital in November. West's touring company says his hospitalization qualifies under the ``accidental bodily injury or illness'' clause. Lloyd's of London representatives have not responded to requests for comment. 
---
CAGE THE ELEPHANT - LOLLAPALOOZA MEMORIES
Cage The Elephant guitarist Brad Shultz has less-than-pleasant memories of their first time playing at Lollapalooza. Shultz says it was their first festival ever, and he was nervous and full of adrenaline. Someone threw a bottle of champagne on stage. Shultz says he thought it would be a good idea to chug the bottle. He says he quickly realized that was a bad idea and discreetly went to the side of the stage to throw up. His brother, singer Matt Shultz, started a chant with the crowd: ``Brad, don't throw up!'' Cage The Elephant will be one of the headliners today at Lollapalooza. The festival runs through Sunday in Chicago and also features Muse, The Killers, Chance The Rapper and Arcade Fire. 
---
ARETHA FRANKLIN - CHILDHOOD HOME
The mayor of Memphis, Tennessee, has unveiled a historical plaque at the small wooden home where Aretha Franklin was born. Mayor Jim Strickland dedicated the marker yesterday. Franklin's family lived there for two years after she was born. The house is boarded up and was slated for demolition, but local groups are trying to preserve it. The historical marker is the only indication of the house's significance. 
---
T-BOZ - BOOK
T-Boz of T-L-C was told as a little girl she wouldn't make it past 30 because of her sickle-cell anaemia. She's now 47 and has written an autobiography about all the things people told her she couldn't do, yet she did. ``A Sick Life: T-L-C 'n Me''
traces her early life as a sickly girl in Des Moines, Iowa, through the rise of T-L-C and how she still deals with sickle cell to this day. The book comes out Sept. 12th. 
---
PATTI SMITH - SAM SHEPARD
Patti Smith remembers her former flame and longtime friend Sam Shepard calling her up out of the blue and they'd stay up all night talking about authors. Smith writes in The New Yorker Shepard was always on the move but eventually he got too sick to travel, so she'd visit him at his home in Kentucky. Shepard had promised to show her the Southwest someday and apologized for not doing that. She says they worked on manuscript about the American West that was so vivid she felt she was there. Shepard died last week of Lou Gehrig's disease. 
---
FAITH HILL - VOCAL REST
The Faith Hill-Tim McGraw show tonight in Little Rock, Arkansas, has been cancelled because Faith Hill can't sing. Verizon Arena, where the concert was to take place, posted a notice saying Hill has been put on two days of vocal rest.
Details on her ailment were not given. 
---  
SOCAN - SONGWRITERS
Aspiring young Canadian songwriters are being offered a chance to get their work on the radar of the music industry and win some cash along the way. SOCAN -- the Society of Composers, Authors and Music Publishers of Canada -- is launching the inaugural Young Canadian Songwriter Awards this year. The national competition, in partnership with Sirius-X-M Canada, will give five five-thousand-dollar prizes to Canadian songwriters who are 21-years-old or younger. The songwriters must be members of SOCAN and have their competing work registered with the organization to qualify. Submissions must be made by August 20th. 
---
HIP-HOP PIONEER - ARRESTED
A founding member of Grandmaster Flash and The Furious Five has been arrested in the fatal stabbing of a homeless man. Nathaniel Glover was arrested last night on murder charges. He performed as The Kidd Creole with the 1980's hip-hop group, popular for hits like ``The Message.'' Police say the stabbing happened in Manhattan on Monday _ and the victim was found with multiple stab sounds to his torso. It's unclear what led to the stabbing.
Grandmaster Flash and the Furious Five was formed in the late 1970s in the Bronx. The group was inducted into the Rock and Roll Hall of Fame in 2007, the first rap act to be inducted into the hall. 
---
(The Associated Press)
Details
MUSIC NEWS: AUGUST 2, 2017
CHESTER BENNINGTON - FUNERAL
Linkin Park's record label confirms singer Chester Bennington's funeral was this past Saturday in Palos Verdes Estates, California. More than 500 people attended the private service at a botanic garden. Among those attending were Bennington's bandmates in Linkin Park, Robert and Dean DeLeo of Stone Temple Pilots and Matt Sorum. Linkin Park's Mike Shinoda and Joe Hahn gave eulogies. The whereabouts of Bennington's grave, if he has one, were not mentioned. 
---
GENE SIMMONS - GENIE THE CALF
Gene Simmons is delighted with a calf that was born near Kerrville, Texas, that looks like she's wearing his makeup. The female calf, named Genie, is black with a white face and black markings that look strikingly similar to Simmons' Demon makeup. Simmons tweeted a photo of the calf and says, ``This is real, folks!'' Heather Taccetta , who lives at the ranch with her family, says Genie is a family favorite and won't be sold for slaughter. 
http://www.bbc.com/news/world-us-canada-40797526 
---
SIR MIX-A-LOT - JOE NICHOLS
Sir Mix-A-Lot is giving his stamp of approval to the country version of "Baby Got Back'', courtesy of Joe Nichols.
Sir Mix-A-Lot appears in the official video for Nichols' version of the song. Sir Mix-A-Lot also tweeted a link to the video with the caption, ``Butts everywhere!'' Nichols included the song on his new album, ``Never Gets Old.''
---
THE SCRIPT - DANNY O'DONAGHUE - VOCAL CORD SURGERY
Singer Danny O'Donaghue of The Script had to learn how to sing again after having vocal cord surgery in January 2016.
O'Donaghue says their songs span three octaves and he was singing all of them night after night. He had to stay silent for about two months while he recovered. O'Donaghue used an app to speak for him and jokes when he'd ask for cigarettes, the app would tell him he wasn't supposed to be smoking. O'Donaghue says he got his singing chops back by clean living and, yes, by giving up smoking. The Script will release an album called "Freedom Child'' on September 1st. 
---
ANDY GRAMMER - A FATHER
Andy Grammer's wife has given birth to their first child. Their representative tells People magazine Grammer's wife, Aijia , gave birth Friday to a girl. They've named her Louisiana K Grammer, with the intent of calling her Louie. 
---
GLOBAL CITIZEN FESTIVAL - LINEUP
Stevie Wonder, Green Day and The Killers are among those who will reward people for doing good deeds. They're among the performers at the Global Citizen Festival, set for Sept.
23rd in New York's Central Park. Fans earn free tickets by going to www.GlobalCitizenFestival.com by making commitments to doing charitable work. The Lumineers, The Chainsmokers, Pharrell Williams, Big Sean, Andra Day and Alessia Cara (ah-LES'-ee-ah KAH'-rah) are also part of the lineup. M-S-N-B-C will broadcast the concert live. 
---   
(The Associated Press)
Details
MUSIC NEWS: TUESDAY, AUGUST 1, 2017
RICK ROSS - FEMALE RAPPERS COMMENT
Rick Ross admits he made ``an insensitive comment'' about women in rap. Ross had said in an interview with WWPR-FM in New York he had never signed a female rapper to his Maybach Music Group label because he would end up having sex with her and messing up the business relationship. Ross writes on Facebook he regrets saying that. He says his empire is built on two women -- his mother and his sister -- and his most cherished gift is his daughter. Ross says he will use his mistake to create a positive discussion and implement change. 
---
SAM HUNT - ``BODY LIKE A BACK ROAD''
Sam Hunt is the new champ of the Billboard Hot Country songs chart. His song ``Body Like A Back Road'' has hit 25 weeks at the top of the chart. The previous record-holder with 24 weeks was ``Cruise'' by Florida Georgia Line. 
---
SAM SHEPARD - PATTI SMITH - BOB DYLAN
Patti Smith reacted to the death of actor and playwright Sam Shepard by posting a recent photo of her with him, and one from back in the day before either one was famous. They wrote the play ``Cowboy Mouth'' when they were a couple in the early 1970s. Nearly 40 years later, Shepard played banjo on Smith's version of Nirvana's ``Smells Like Teen Spirit'' that appeared on her ``Twelve'' album. Shepard played drums in the Holy Modal Rounders, who were featured in the movie ``Easy Rider.'' He played with Bob Dylan on the Rolling Thunder Revue tour in the mid-1970s and co-wrote Dylan's song ``Brownsville Girl.'' Shepard died Thursday of complications from Lou Gehrig's disease. He was 73. 
---
RANDY NEWMAN - ``DARK MATTER''
Randy Newman's new album, ``Dark Matter,'' has a song he began writing two years ago that has accidentally become timely. It's called ``Putin.'' Newman wrote the song about Russian President Vladimir Putin before he became a topic in the 2016 election to poke fun at Putin's movie-star ambitions. Newman says he finished the song and realized Putin might actually like it because it's not that critical. However, Newman regrets ever letting out that he wrote a song about President Donald Trump. Newman says he didn't include it because it was too vulgar, and ``there's no sense adding to the general vulgarity of the world.'' 
---
JOHN PRINE - JOHNNY CASH
John Prine was thrilled when he found out Johnny Cash wanted to do one of his songs. Then he was crushed when Cash wanted to gut it. Prine says Cash loved his song ``Sam Stone,'' but he felt uncomfortable with the line, ``Jesus Christ died for nothing, I suppose.'' Prine told Cash that was the heart of the song and everything fell out of that one line. Cash was insistent, so since the song was about a drug addict, Prine suggested the line, ``Daddy must have hurt a lot back then, I suppose.'' Prine says he would not have changed his song for anyone except for Johnny Cash.
Prine's new songbook, ``Beyond Words,'' is out now. 
---   
DAVID LOWERY - MIKE MILLS - JASON ISBELL - CLUB BURGLARY CASE
David Lowery of Cracker, Mike Mills of R-E-M and Jason Isbell are offering rewards to anyone who has information that leads to an arrest and conviction regarding a burglary at a popular music venue in Athens, Georgia. The Atlanta Journal-Constitution reports more than 20 thousand dollars in microphones, amplifiers and electronics were taken from the 40 Watt Club early Friday. A talent buyer for the club says the stuff will be hard to unload because the club's name is engraved on the equipment. Lowery, Mills and Isbell are each offering five thousand dollars to find the culprits. 
---
(The Associated Press)
Details
Grammy Nominated trio, The Wilkinsons will be hitting the road and stopping in Dauphin August 28th!
Get ready for an unforgettable intimate night with The Wilkinsons with special guest Desiree Dorion. 
This tour is is especially exciting because this is the first time the group has toured together in over 6 years! 
Hear the greatest hits of The Wilkinsons, songs from the Amanda Wilkinson solo collection, and the best of The Small Town Pistols in this two-set night of amazing Canadian Country Music. 
Tickets are on sale from the WAC, Dauphin Music & Electronics in Dauphin.
Details
MUSIC NEWS: MONDAY, JULY 31, 2017
(OBIT-DL-Menard)
D-L Menard, the Cajun musician whose song ``The Back Door'' became an anthem for his culture has died at the age of 85. 
Menard's music carried him to 38 countries on State Department tours. 
He died Thursday at the home where he lived with his granddaughter in Scott, Louisiana, according to the Louisiana Funeral Services and Crematory in Broussard website.
(The Associated Press)
---
PEOPLE-Garth Brooks-Trisha Yearwood
Married country stars Garth Brooks and Trisha Yearwood are handing out wedding gifts to fans. 
Jude and Jamie Blanchard attended Brooks' show in Lafayette, Louisiana, last month with a sign that read -- ``Best Week Ever, Garth this Friday, our wedding next Friday.'' 
Brooks took notice and serenaded them with ``To Make You Feel My Love.'' 
He also asked if they wanted anything off their wedding registry, and Jamie passed along a wedding invitation to the stage.
(The Associated Press)
---
Musicians offer reward after Georgia club burglarized
Musicians are offering a reward for information about a burglary at a popular music venue in Georgia. 
The Atlanta Journal-Constitution reports Athens-Clarke County police spokesman Sgt. Jim Schultz says the 40 Watt Club in Athens was burglarized early Friday. A talent buyer for the club, Velena Vego, says more than $20,000 worth of house equipment was stolen.
Vego says the electronic equipment has the club's name engraved on it. 
The nearly 40-year-old club has changed locations several times, and has been described by Rolling Stone as ``legendary.'' 
On Friday, David Lowery of Camper Van Beethoven and Cracker tweeted he would offer $5,000 for an arrest and conviction. Mike Mills of R.E.M. offered another $5,000, and Jason Isbell followed suit Saturday, bringing the pot to $15,000. 
___
Information from: The Atlanta Journal-Constitution, http://www.ajc.com
(The Associated Press, AP Member)
Details