Music News
MUSIC NEWS: FRIDAY, SEPTEMBER 1, 2017
LITTLE BIG TOWN - SURPRISE
Little Big Town broke the news to themselves about an honour being bestowed upon them by the city of Nashville.
They were filming a promotional video and Phillip Sweet read cold what was on the teleprompter: ``Hi, we're Little Big Town. We've just been inducted into the Music City Walk of Fame and will receive our star in Nashville on Sept. 14th.'' The rest of the band went from smiling politely to cries of ``WHAT?!'' Sweet says he just had ``a whole Ron Burgundy moment.'' The event is free and open to the public. 
---
KELLY ROWLAND - FIFTH HARMONY
Fifth Harmony was able to figure out what to do after losing a member by getting advice from someone who had gone through it: Kelly Rowland of Destiny's Child. Fifth Harmony's Dinah Jane says when things got tough after Camila Cabello left, Rowland told them to let the music speak for itself and be there for each other. Lauren Jauregi (hah-REH'-gee) says a lot of people suggested they replace Cabello, but they decided, ``If we're going to do this, it's the four of us. Period.'' Jane says their new self-titled album is ``more edgy and mature'' but the most harmonious they've ever been. 
---
WANDA JACKSON - AUTOBIOGRAPHY
There's lots of talk of ``girl power'' in music, but Wanda Jackson was one of the first to have it. She will tell her life story in a new book, ``Every Night Is Saturday Night: A Country Girl's Journey to the Rock and Roll Hall of Fame.'' Jackson was one of the first females in rock and she had an integrated band in the early 1960s that included Roy Clark before he was famous. Elvis Presley gave Jackson his ring and asked her to be his girl. She played with Johnny Cash and Jerry Lee Lewis and collaborated with Joan Jett and Jack White. Jackson's book will be out in November.
---
SKIP PROKOP - OBIT
Skip Prokop -- the big-hearted drummer, co-founder and visionary behind Canadian rock band Lighthouse -- has died at the age 74. Band manager Brenda Hoffert, wife of Lighthouse co-founder Paul Hoffert, says he died earlier this week in a hospital in St. Thomas. She say had been living with a heart condition and was ill for some time. Born Ronald Harry Prokop, the Hamilton native had his initial taste of international success with Canadian psychedelic rock band the Paupers in the early 1960s. After the group disbanded, Prokop was an in-demand session musician for industry heavyweights including Carlos Santana, Janis Joplin and folk trio Peter, Paul and Mary. 
---
CONCERT PROCEEDS - HOUSTON
Solange Knowles is pledging her support to her hometown of Houston. Knowles writes on Instagram she will donate the proceeds from a special ``Orions Rise'' show in Boston on Sept. 28th to Hurricane Harvey relief. She'll also donate three-dollars from each ticket from her Oct. 3rd show in New York. She says she's committed to helping ``the city that raised me with so much love.''
Fall Out Boy plan to donate the proceeds from their Nov. 7th concert in Houston to relief efforts as well. Relief charities also are getting 500-thousand dollars from Miley Cyrus, 30-thousand from The Chainsmokers, 25-thousand from D.J. Khaled (KAL'-ehd) and 25-thousand from Jennifer Lopez. 
---
MIRANDA LAMBERT - MUTT NATION - HOUSTON
Miranda Lambert's Mutt Nation charity has rescued more than 70 dogs from Houston animal shelters to make way for dogs that got lost during Hurricane Harvey. Mutt Nation sent a convoy of vans and buses to Houston to pick up dogs and the plans are to go back for more. Lambert says the dogs have been moved to her shelter in Oklahoma. Lambert posted on Wednesday one of the dogs had puppies and she named the mother Ashley after her Pistol Annies bandmate, Ashley Monroe, who just had a baby herself. Fans who want to help can donate through MuttNation-dot-com/foundation. 
---
TAYLOR SWIFT  - MYSTERY OBJECT
Authorities have used an excavator on the beach near Taylor Swift's mansion in Westerly, Rhode Island, to dig up a big metal-and-concrete - something. The mystery object had several pipes with wires running through them, and it came up in pieces. It's been posing a hazard to swimmers. Oceanographers had told a beach association it could be a device used to monitor currents and sediment. Rhode Island lawmaker Mike Chippendale tweets, ``I really hope that thing is not a portal to hell.''
 ---
NOTORIOUS B.I.G. - DOCUMENTARY
The mother of The Notorious B.I.G. says she never thought of her son as an artist, only as her son. Voletta Wallace says her son told her never to listen to his music, so she didn't until he died. She says she cried because he had such a beautiful voice. Wallace is part of a new A&E documentary, ``Biggie: The Life of Notorious B.I.G.,'' that will air on Monday. Biggie's widow, Faith Evans, says fans adored him but never really knew him, and she hopes the documentary will let fans see him as the great person he was. She says she tears up every time she sees it. 
---
OLD DOMINION - LITTLE BIG TOWN
Old Dominion singer Matthew Ramsey got it into his head that they should collaborate with Little Big Town. The only thing is that Old Dominion did not really know Little Big Town all that well. Ramsey says they had met a few times and Little Big Town was always nice to them. He just decided to ask. They said yes. He says it was ``super cool'' to watch them work on the song ``Stars In The City.'' Ramsey admits getting them was a shot in the dark but adds, ``If you want something, just ask for it.'' 
---  
(The Associated Press)
Details
MUSIC NEWS: THURSDAY, AUGUST 31, 2017
Lighthouse co founder and drummer Skip Prokop dead at 74 
Skip Prokop, co-founder and drummer with the Canadian rock band Lighthouse, has died. He was 74. 
Band manager Brenda Hoffert, wife of Lighthouse co-founder Paul Hoffert, says Prokop died Wednesday in a St. Thomas, Ont., hospital. 
She says Prokop had been living with a heart condition and was ill for some time. 
Prokop had been unable to perform with the Juno Award-winning band since 2014 so his son, Jamie, had stepped in to take his place. 
Founded in 1968, Lighthouse was distinguished for its fusion of rock and jazz, with infectious tracks like ``You Girl,'' ``One Fine Morning'' and ``Sunny Days. 
Lighthouse won Junos for group of the year in 1974, vocal instrumental group of the year in 1973, and outstanding performance of the year in 1972. 
Prokop is survived by his wife Tracey, son Jamie, and daughters Shannon and Cassandra. 
(The Canadian Press) 
HOUSTON - BENEFIT CONCERT
Bun B and music manager Scooter Braun are working on a benefit concert for the people of Houston after the devastation of Hurricane Harvey. Who will play has yet to be determined. Bun B's representative says he's actively working on the talent and logistics for the concert, scheduled for Sept. 12th. It's tentatively set to air on four national networks. Bun B and Braun have big-name connections. Bun B is from Houston and has worked with fellow Houston native Beyonce and fan-of-the-city Drake. He's also worked with OutKast, Jay Z, Rick Ross and 2 Chainz. Braun manages Ariana Grande, Justin Bieber and Carly Rae Jepsen.
Braun also organized Grande's benefit concert in Manchester, England, in June. 
---
BRUCE SPRINGSTEEN - BROADWAY
Tickets for Bruce Springsteen's concerts on Broadway are so hot, he's already planning to do more. Tickets for the initial run of October 3rd through November 26th sold out instantly yesterday. He's now extended the run until February 3rd.
Springsteen plans to do five shows a week, with some time off during the holidays. In an effort to thwart scalpers, fans registered for the chance to buy tickets. Yesterday, Ticketmaster randomly sent out text messages with codes just hours before tickets went on sale. So much for their efforts. Resale sites have the tickets listed already for as much as 10-thousand dollars U-S. 
---
QUEEN - FILM
Queen guitarist Brian May believes the actor who will play singer Freddie Mercury in a movie about the band is going to convince people he really is Mercury. May says actor Rami Malek (RAH'-mee MAL'-ihk) is ``going to suspend everybody's disbelief.'' May says Malek has Mercury's presence. The movie is scheduled to come out Christmas of 2018. 
---
KID ROCK - RESTAURANT BUSINESS
Kid Rock plans to open a restaurant in the new home of the Detroit Red Wings and Detroit Pistons. Kid Rock's Made In Detroit restaurant will be part of Little Caesars Arena in downtown Detroit. It will be open year-round for lunch and dinner.
The menu will feature classic Detroit and Southern-influenced food as well as traditional bar fare. Rock's memorabilia will be part of the decor. The space will have a stage to showcase emerging talent with a focus on local artists. 
---
CHRIS YOUNG - GRAND OLE OPRY
Chris Young was suspicious when Vince Gill asked him to go on before him at the Grand Ole Opry on Tuesday, but Gill blamed it on a scratchy throat. It was a ruse so Gill could come out during Young's performance and invite him to join the Opry. Young was so excited he picked Gill up off the floor in a bear hug. Young has played the Opry 78 times since his debut in 2006. He will have his formal induction October 17th, three days before he releases his ``Losing Sleep'' album.
--- 
HARVEY - CONCERT
One way celebrities often respond to disasters is to put on a benefit concert. And plans are already afoot to do one for Hurricane Harvey victims. Houston native Bun B and music manager Scooter Braun are working together on a show to help those affected by Harvey. A rep for Bun B says the rapper is working with Braun, who manages Justin Bieber. Braun also did the benefit concert Ariana Grande did in Manchester, England in June. It helped the city rebound from the terror attack on her show there the month before. Bun B's rep says the Harvey benefit concert is scheduled to air on four national networks on September 12th and talent for the show is being rounded up. 
---
(The Associated Press)
Details
TV CMT Country Videos
By Cassandra Szklarski
Canadian musicians say C-M-T Canada's decision to stop playing music videos will hobble a homegrown country scene already struggling to compete against slicker, better promoted U-S rivals. 
The Corus-owned specialty channel stopped airing videos Sunday, as it officially shifted programming entirely toward sitcoms, reality shows, movies and special events. 
The move isn't sitting well with musicians including Dean Brody and Tim Hicks, who say they've lost a powerful platform to get their music out. 
Brody says it will leave a big hole. 
He says it was a big part of him becoming successful in this country. 
Hicks called CMT ``integral'' to his career, noting that a fund associated with the channel helped pay for 10 of his music videos, which gave him national exposure. 
Back when the Canadian arm of Country Music Television debuted in 1994, it was meant to showcase country music videos and homegrown artists _ in fact, its licence required at least 90 per cent of its programming be country music videos. 
That changed in 2001, when the obligation dropped to 70 per cent, and again in 2006, when it dropped to 50 per cent. 
The condition remained that C-M-T Canada invest in creating original homegrown T-V content. 
Last year, Corus Media won a bid to eliminate its obligation entirely as it sought greater flexibility to create and acquire programs. 
---  
(The Canadian Press)
Details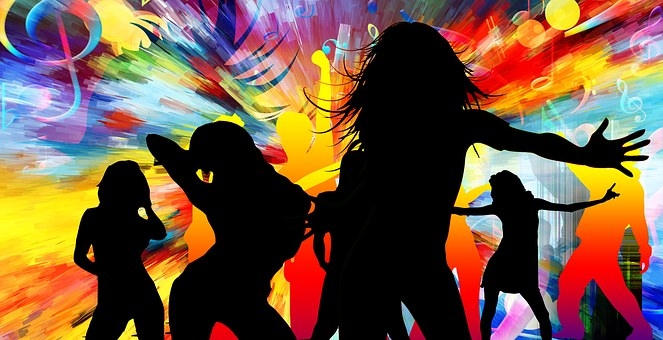 MUSIC NEWS: WEDNESDAY, AUGUST 30, 2017
 CHAD ALLAN

The Guess Who founding member Chad Allan is recovering in a British Columbia hospital after suffering a stroke. 
Regenerator Records co-founder Larry Hennessey says the 74-year-old rock legend was admitted last Wednesday night accompanied by his wife, Christine. 
Born Allan Kowbel, the Winnipeg native adopted the stage name Chad Allan and played key roles in the creation of both the Guess Who and Bachman-Turner Overdrive. 
Allan formed his first band Al and the Silvertones while attending high school in Winnipeg in 1958. 
As musicians including Randy Bachman joined the group, it took on several different monikers before adopting the Guess Who. 
Their rendition of Johnny Kidd's ``Shakin All Over'' became a No.
1 hit in Canada in 1965. That same year, Burton Cummings joined the group, replacing keyboardist Bob Ashley, and Allan left the band shortly thereafter.
(The Canadian Press)
ZZ TOP - HOUSTON
Z-Z Top says Houston has been their home base for four decades and they stand alongside their neighbours after Hurricane Harvey hit. The group says in a statement they are encouraged by the local recovery efforts. They point out that long ago they recorded a song called ``Heaven, Hell or Houston.'' They say they're confident ``the first word will describe the title's third word and the middle will soon be overcome.'' 
---
BEYONCE - HOUSTON
Beyonce is stepping up to help her hometown of Houston. She tells The Houston Chronicle she's working with her charity and her pastor in Houston to help the people affected by the flooding from Hurricane Harvey. Beyonce says she remains ``in constant prayer for those affected and for the rescuers who have been so brave and determined to do so much to help.'' She says she is implementing ``a plan to help as many as we can.'' 
---
COURT ORDER - LYNRYD SKYNYRD FILM
A judge has blocked the release of a movie about the 1977 plane crash that killed Lynyrd Skynyrd singer Ronnie Van Zant. U-S District Judge Robert Sweet ruled last week against the film ``Street Survivors: The True Story of the Lynyrd Skynyrd Plane Crash.'' The film was based on the accounts of drummer Artimus Pyle.
Sweet ruled the film violated a ``blood oath'' taken by the surviving band members and Van Zant's widow promising not to exploit the band's name and history. A lawyer for Cleopatra Films says the ruling does not say specifically what the plaintiffs are owed and he plans to appeal.
---
THE KILLERS MEMBERS - WILL NOT TOUR
Even though The Killers promise they are ``the same four weirdos'' they've always been, they're only going to tour with two founding members. The band posted a handwritten memo saying guitarist Dave Keuning is sitting out the tour to spend time with his family, and bassist Mark Stoermer is taking a break to go to college. They also promise they will not be performing as a two-piece. The Killers' new album, ``Wonderful Wonderful,'' comes out September 22nd. Their tour begins Jan. 5th in Toronto. 
---
TANTRIC SINGER - CHARGED
Singer Hugo Ferreira of Tantric is disputing charges that he sold used cars without a license. The Sentinel and Enterprise of Fitchburg, Massachusetts, reports Ferreira has been charged with multiple complaints, including forgery of motor vehicle documents. Ferreira says he sold three of his own cars that were stored on a lot owned by a properly licensed dealer. He says he's never sold any of the dealer cars or filled out paperwork for them. Ferreira missed a court date earlier this month.
He says the date was set even though court officials knew he'd be out on tour with his band. 
---
HINDER - COURT
Hinder is suing former singer Austin Winkler for using their name to promote his solo career. The members of Hinder filed a lawsuit in federal court in Oklahoma City saying the band and Winkler agreed he can bill himself as ``Austin Winkler, formerly of Hinder.'' Their lawsuit says his tour last year suggested he was performing as Hinder. Winkler's representative did not respond to requests for comment. Winkler left the band for personal reasons in 2013. 
---
BACKSTREET BOYS - FLORIDA GEORGIA LINE
Howie Dorough of the Backstreet Boys says it made complete sense for them to collaborate with Florida Georgia Line. He says the Backstreet Boys have always listened to a diverse mix of music. Nick Carter says the F-G-L fans help, too. He says they've been so open to Backstreet Boys music. F-G-L's Brian Kelley says he and Tyler Hubbard have had to step up their game since they started touring with the Backstreet Boys. He says the Backstreet Boys have become brothers, mentors _ and dance coaches. Backstreet Boys and Florida Georgia Line will sing each other's hits on tonight's episode of ``C-M-T Crossroads.'' 
---
SELENA GOMEZ'S INSTAGRAM HACKED
The nude pictures of Justin Bieber are gone from Selena Gomez's Instagram account and she's back in control of it.
Hackers briefly posted pictures Monday of paparazzi photos of Bieber swimming naked in a pool while on vacation in 2015. Gomez and Bieber dated off and on for years until they broke up in 2015. The account was taken offline briefly. 
---
ZAC BROWN - VOICES TV PROFILE
Zac Brown will narrate a T-V special about Atlanta Falcons owner Arthur Blank. ``On A Mission: Atlanta Rising'' airs Saturday afternoon on N-B-C. Brown, who is a Georgia native, knows Blank because he supports Brown's charity Camp Southern Ground.
--- 
(The Associated Press)
Details
MUSIC NEWS: TUESDAY, AUGUST 29, 2017
THE WILKINSONS 
The Wilkinsons played the Watson Art Centre last night to a very appreciative audience.  
The show was opened by local singer songwriter Desiree Dorion who performed songs from her latest album "Tough Street" as well as some older songs.
The Wilkinsons played a mix of classic Wilkinsons hits as well as a few from the The Small Town Pistols and some of Amanda's solo work.
HARVEY RELIEF - DONATIONS
Country singer Chris Young and Toronto rapper Drake both have soft spots for Texas. That's why they're helping financially with disaster relief after Tropical Storm Harvey. Young, who used to live in the Arlington area, has donated 100-thousand dollars. Young says in tough times, ``You turn to your friends to help those in need and that's exactly what I'm doing.'' Drake writes on Instagram he's working with his manager with local relief groups.
He says Houston ``has truly been a home to me over the last 8 years.'' Lady Antebellum called off their concert in Houston Sunday, so they're donating their profits from merchandise sales from Saturday's concert in Dallas to relief efforts. Rapper Paul Wall, a Houston native, says he's planning some relief events now. Country singer Clint Black and rapper Baby Bash, both from Houston, have said they and their families are safe. Kelly Rowland of Destiny's Child sends out prayers because she says ``Houston has and always will be the city that changed my life!'' 
---
TAYLOR SWIFT - SECRET
If Jack Antonoff of Bleachers knows who Taylor Swift is dissing in her song ``Look What You Made Me Do,''
he's not telling. He co-wrote the song with her, and when asked about it point blank, Antonoff said, ``That's for her to tell you.''
He will say that he loves working with Swift and collaborating has opened up a new world for him. He says he grew up writing only songs for himself, but he's gotten to work with Lorde (LORDE) and Canadian pop star Carly Rae Jepsen as well as Swift. He says it means a lot and he learns a lot. 
---
``DESPACITO'' - ``ONE SWEET DAY'' - MOST WEEKS AT NUMBER ONE
Luis Fonsi says it's ``a historic day for Latin music,'' because his song ``Despacito'' featuring Daddy Yankee and Justin Bieber has tied the record for most weeks at number one on the Billboard Hot 100 chart. ``Despacito'' has been number one for
16 weeks, tying the record with ``One Sweet Day'' by Mariah Carey and Boyz II Men. Fonsi says he's ``feeling very blessed right now.''
While it sure looks like ``Despacito'' could set a new record next week, there's a complicating factor: Taylor Swift. Billboard predicts that based on early sales, her song ``Look What You Made Me Do'' is on track to take over the top spot. 
---
MASTODON - ``GAME OF THRONES''
 There was Mastodon again on ``Game of Thrones.'' Brann Dailor, Bill Kelliher and Brent Hinds appeared as wights in the season finale Sunday. They had appeared as Wildings in season 5. Dailor also had appeared as a White Walker in the July 16th episode.
---
LUKE BRYAN - TRUCK GETS STUCK
Luke Bryan's tour is unlikely to be affected by an accident involving one of his production trucks that went under an overpass that was too low. Bryan's next show is not until Friday in Lexington, Kentucky. New York's Newsday reports the truck was carrying Bryan's equipment after his show at Jones Beach Theatre outside New York when it hit an overpass on a Long Island parkway.
Normally, tractor-trailers are not allowed on those parkways, but they get special permits for shows at the theatre. No one was hurt.
The back end of the truck, with Bryan's picture on it, was stuck under the low part of an arch. 
---
(The Associated Press)
Details
 MUSIC NEWS: MONDAY, AUGUST
MTV VMAS - THE TOUCHING MOMENTS
The M-T-V Video Music Awards are often about who is more shocking or who is wearing the least clothing. It had that, but also some poignant moments. Logic, Brampton, Ontario's Alessia Cara and Khalid performing ``1-800-273-8255,'' named for the National Suicide Prevention Lifeline number. They were surrounded by suicide attempt survivors. Pink, who accepted the Video Vanguard Award, told a story about her six-year-old daughter thinking she's the ugliest girl in the class. Pink asked her if her mama ever grew out her hair or changed her body, and her daughter said no, then asked if her mama sells out arenas, and she said yes. Jared Leto of 30 Seconds To Mars paid tribute to his friend Chester Bennington and mentioned Chris Cornell. The night also featured a descendent of Robert E. Lee speaking out about racism and the mother of Heather Heyer, the protester killed in Charlottesville, announcing a scholarship foundation.
---
MTV VMAS - WHO WON
INGLEWOOD, Calif. (AP) _ Here are the winners of last nights' MTV Video Music Awards:
Video of the year: ``HUMBLE.'' Kendrick Lamar
Artist of the year: Ed Sheeran
Collaboration: ``I Don't Wanna Live Forever,'' Zayn & Taylor Swift
Pop: ``Down,'' Fifth Harmony feat. Gucci Mane
Hip hop: ``HUMBLE.'' Kendrick Lamar
Dance: ``Stay,'' Alessia Cara & Zedd
Rock: ``Heavydirtysoul,'' Twenty One Pilots
Fight against the system: ``Black SpiderMan,'' Logic feat. Damian Lemar Hudson; ``Immigrants (We Get the Job Done),'' The Hamilton Mixtape; ``Light,'' Big Sean; ``Scars to Your Beautiful,'' Alessia Cara; ``Stand Up/Stand N Rock #NoDAPL,'' Taboo feat. Shailene Woodley; ``Surefire,'' John Legend.
Song of summer: ``XO Tour Llif3,'' Lil Uzi Vert
New artist: Khalid
Art direction: ``HUMBLE.'' Kendrick Lamar (Production Designer:
Spencer Graves)
Choreography: ``Fade,'' Kanye West (Choreographers: Jae Blaze, Guapo, Matthew Pasterisa, Teyana Taylor & Derek Watkins)
Cinematography: ``HUMBLE.'' Kendrick Lamar (Cinematographer:
Scott Cunningham)
Direction: ``HUMBLE.'' Kendrick Lamar (Directors: Dave Meyers, The Little Homies)
Editing: ``Wyclef Jean,'' Young Thug (Editors: Ryan Staake, Eric
Degliomini)
Visual effects: ``HUMBLE.'' Kendrick Lamar (Company: Timber/Lead:
Jonah Hall)
---
INVICTUS GAMES - SPRINGSTEEN
The Boss has been added to the lineup for next month's Invictus Games closing ceremony in Toronto. 
Bruce Springsteen will join Bryan Adams, Bachman and Turner, Kelly Clarkson and Coeur de pirate at the Sept. 30 showcase. 
The multi-sport competition was founded by Prince Harry as a way to inspire and motivate wounded soldiers on their paths to recovery. 
The Sept. 23 opening ceremony will feature performances by Alessia Cara, Sarah McLachlan and the Tenors. 
Springsteen, who is preparing to launch a Broadway show in New York in the fall, says it will be an ``honour and a privilege'' to perform for the athletes at the Games. 
There will be 550 competitors from 17 countries coming to Toronto to compete in 12 sports, including track and field, swimming and, in a first for the Invictus Games, golf.
MTV VMAS - NO TAYLOR SWIFT
Those hoping for a big moment when Taylor Swift showed up to the M-T-V Video Music Awards when Katy Perry was hosting -- well, they were disappointed. The only appearance Swift made was in her new video for ``Look What You Made Me Do.'' Swift and Perry have had a public feud over the past few years, but Perry had indicated she'd like it to end, leading to speculation that Swift might make an appearance. Swift won an award for best collaboration with Zayn for ``I Don't Wanna Live Forever.''
Jack Antonoff accepted on her behalf. 
---
RIGHT SAID FRED - LIKE TAYLOR SWIFT'S SONG
Right Said Fred got a blind offer a little over a week ago, and saying yes to it was the equivalent of hitting the lottery. Fred Fairbrass of Right Said Fred tells Rolling Stone they were told a ``big contemporary female artist who hasn't released anything in a while'' wanted to borrow from their song ``I'm Too Sexy.'' They took a gamble on it and found out Friday it was Taylor Swift's ``Look What You Made Me Do.'' Fairbrass says they guessed it was Swift. He says the original was a cynical song and he likes ``the cynical aspect'' of ``Look What You Made Me Do.'' He also is grateful Swift asked first. 
---
MTV VIDEO MUSIC AWARDS
Kendrick Lamar was the king of the 2017 M-T-V Video Music Awards, winning six awards on a night full of emotional performances, political moments and a new, eye-popping Taylor Swift music video. Lamar's ``Humble'' won video of the year, best hip-hop video, direction, cinematography, art direction and visual effects on Sunday at the Forum in Inglewood, California. He also gave an explosive performance of ``Humble'' and ``D-N-A,'' backed by ninjas dancing near fire. But the V-M-A's, hosted by a forgettable Katy Perry with performances by Miley Cyrus and Ed Sheeran, was tamer than most years, not relying on the shock value and wild antics of past shows. Instead, touching performances and powerful speeches took centre stage. 
---
(The Canadian Press)   
Details
MUSIC NEWS: FRIDAY, AUGUST 25, 2017
SHANIA TWAIN - EXPLAINS BRAD PITT
The reason Shania Twain name-check Brad Pitt in her song ``That Don't Impress Me Much'' is because he was in the news at the time she wrote the song. The Canadian star tells Billboard magazine Playgirl had published nude photos of Pitt, and she remembers thinking, ``I don't know what all the fuss is about.''
She was writing her ``Come On Over'' album at the time, so he was on her mind. She says she wasn't picking on Pitt, but it was ``the association in that moment.'' 
---
HOUSTON CONCERTS - HURRICANE HARVEY
Lady Antebellum's concert in Houston has been called off for Sunday in anticipation of Hurricane Harvey. The concert, which also featured Kelsea Ballerini and Brett Young, probably will not be made up. Refunds are being offered. Coldplay is scheduled to play NRG Stadium tonight. Mary J. Blige and A Simple Plan also have shows in Houston tonight. Harvey is expected to become a major hurricane today and could make landfall tonight or early Saturday. 
---
LUIS FONSI - ``DESPACITO''
Luis Fonsi says it would be conceited of him to assume he should be nominated or automatically win an award for ``Despacito.'' The song was a notable snub when the nominations for the M-T-V Video Music Awards came out. On Tuesday, M-T-V created a new category, ``song of summer,'' and ``Despacito'' is one of the contenders. Fonsi says with all due respect to any award, he gets more validation from the millions of people who have viewed the video or downloaded the song. The M-T-V Video Music Awards are Sunday outside Los Angeles. Kendrick Lamar and his song ``Humble'' lead the nominations with eight. 
---
BOB SEGER - PALACE AT AUBURN HILLS
Bob Seger can blow the roof off his September 23rd concert, because the venue will close after he's done. The Palace of Auburn Hills outside Detroit will shut its doors after Seger plays there. It was the home of the Detroit Pistons for
29 years, but the Pistons will move to Little Caesars Arena in Detroit. The Detroit Red Wings will play there too. What happens to the Palace has not been determined. 
---   
(The Associated Press)
Details
MUSIC NEWS: THURSDAY, AUGUST 24, 2017
KANE BROWN - RENT STRUGGLES
Kane Brown will tell his story about his family struggling to make rent to lawmakers on Capitol Hill. Brown will speak September 12th at a congressional briefing on the rental-housing crisis on behalf of the advocacy group Make Room.
Brown says as a kid, he and his mother lived in a car because they couldn't afford rent. 
---
MICHAEL FRANTI - PEACEFUL PROTEST
Michael Franti is urging those who will join him at a protest this weekend to think peace, no matter how agitated the situation might get. Franti and Spearhead will play Saturday in San Francisco at a counter-protest to a nearby gathering of white nationalists on that same day. Franti says on Facebook people might be ``personally angry and want to punch a Nazi,'' but they should not get sucked into violence that will focus the attention away from the message of equality. 
---
LOCKN' FESTIVAL - CHARLOTTESVILLE
Bob Weir says, ``The times really demand that we embrace each other.'' Weir will be one of the performers at the LOCKN' Festival in Arrington, Virginia, this weekend, the first big event in the Charlottesville area since the racially charged rally that left one dead on August 12th. Weir says he believes the people who attend the festival are ``all of one solid opinion in regard to what happened.'' He expects the obvious way that the artists will address the issue is through song selection. The festival also will feature Phil Lesh, John Fogerty, The Avett Brothers, The Revivalists and Brandi Carlile. 
---
DEMI LOVATO - MAYWEATHER-McGREGOR - FIGHT
 Demi Lovato will sing the national anthem before the Floyd Mayweather-Conor McGregor fight this weekend. It airs on Showtime pay-per-view on Saturday. 
---
PRINCE - FILM - ``SIGN O' THE TIMES''
Showtime is hoping people who missed the Prince film ``Sign O' The Times'' will give it another go. The 1987 movie was supposed to promote sales of his double album of the same name, but it bombed. It was never released on D-V-D. Showtime will begin airing it on September 16th. 
---
TAYLOR SWIFT - NEW ALBUM
Taylor Swift is making sure you know her latest album, ``Reputation,'' is her work. The cover shows a photo of her with newspaper articles superimposed, and every word and headline is ``Taylor Swift.'' ``Reputation'' will come out November 10th. A new single will be out tonight. 
---
CARLY RAE JEPSEN - FILM
Carly Rae Jepsen figured she'd be hanging out with her co-stars in the new animated film ``Leap!'' She didn't realize that voice actors often never even meet each other. Jepsen says she thought they'd all be in the same room and joking around, but it doesn't work that way. Jepsen's part was recorded during a break from her tour in Montreal. She was one of the last people in the film to lay down the voice track. The film is about a poor girl who steals the identity of another girl so she can enroll in the Opera Ballet School in Paris. Jepsen plays a ballet teacher named Odette. ``Leap!'' opens tomorrow. 
---
LORETTA LYNN'S DAUGHTER - HEALTH UPDATE
Loretta Lynn's daughter says for those who remember her mother as a strong woman, she's still a strong woman.
Patsy Lynn Russell took her mother's place during the opening of an exhibit on Lynn at the Country Music Hall of Fame in Nashville on Tuesday. Lynn had a stroke in May. Russell says her mother lent her wedding rings to Russell so that a part of her would be there.
Russell says Lynn told her to say, ``I love them and I will be back to see everybody.'' The Lynn exhibit runs through next August. 
---
BEYONCE - JAY Z - NEW HOME
If you cringe every time you pay your mortgage, at least you don't have the monthly payments that Beyonce and Jay Z have on their new house in Los Angeles. The Los Angeles Times estimates they're paying more than 252 thousand dollars a month. Beyonce and Jay Z bought a house there for 88 million dollars, with a 52.8 million dollar mortgage. For that kind of money, they get a two-acre property, 30 thousand square feet of living space over six structures, four outdoor pools, a full-sized basketball court and a spa. It's the sixth-largest sale of a single family home in the Los Angeles area ever. It's also a flip.
Developer Dean McKillen bought it four years ago for 15 million dollars and finished improvements this year. 
---
BRUNO MARS - NAMESAKE
Former pro wrestling champ Bruno Sammartino jokingly gave Bruno Mars a picture of himself in his prime to show he was muscular, not chunky. Mars met Sammartino for the first time during a tour stop in Pittsburgh. Mars, whose real name is Peter Gene Hernandez, says he was nicknamed Bruno by his dad, who thought he was a chunky baby and reminded him of his favorite wrestler, Sammartino. Sammartino also gave Mars a replica of his championship belt from the World-Wide Wrestling Foundation. Sammartino, who is now 81, says he didn't know much about Mars but he found him ``the most humble, nicest guy.'' By the way, Mars has said he chose the name Mars to add pizazz and because girls thought he was out of this world. 
---
``SESAME STREET'' - PARODIES
The song ``Despacito'' has made its way to ``Sesame Street,'' only instead of being a song about seduction, it's about rubber duckies. ``Sesame Street'' has released a parody featuring Ernie and Rosita performing ``El Patito,'' literally, ``duckling.'' Ernie sings about the rubber ducky being his friend while Bert says, ``Oh no, not THIS song again!'' 
---
ROD STEWART - MTV VMAS
Sunday's M-T-V Video Music Awards will feature performances by Kendrick Lamar, Fifth Harmony, Katy Perry and Rod Stewart. Rod Stewart? He will team up with D-N-C-E for a new version of his hit, ``Da Ya Think I'm Sexy?'' They will release a version of it tomorrow. The V-M-As will be live from Los Angeles, but Stewart will perform remotely from Las Vegas. 
--- 
(The Associated Press)
Details
MUSIC NEWS: WEDNESDAY, AUGUST 23, 2017
MYSTIKAL - ARRESTED
Mystikal has turned himself in to authorities in northwest Louisiana to face a sexual assault charge.
K-S-L-A T-V reports Mystikal entered the Caddo Correctional Center on Monday. He was wanted on a warrant for first-degree rape stemming from an incident at a Shreveport casino in October. Mystikal was released from prison in 2010 after serving six years for sexual battery and extortion. 
---
BILLY JOEL - YELLOW STAR - CONCERT
Billy Joel's only comment on the yellow Star of David he wore on his suit Monday was to release a statement quoting Edmund Burke: ``The only thing necessary for the triumph of evil is for good men to do nothing.'' Joel wore the star during the encore of his show at New York's Madison Square Garden but he did not say anything about it. Joel is Jewish. Joel also welcomed Patty Smyth to the stage to sing her hit with Scandal, ``Goodbye To You,'' as photos of fired officials from U-S President Donald Trump's administration appeared on a screen behind them. 
---
BOHEMIAN RHAPSODY - FILM
The boy from the original ``Jurassic Park''movie has been cast as Queen bassist John Deacon in the movie about the band. The Hollywood Reporter reports Joe Mazzello, who played Tim in ``Jurassic Park,'' will portray Deacon in the film ``Bohemian Rhapsody.'' Ben Hardy, who appeared in ``X-Men: Apocalypse,'' will play drummer Roger Taylor. Gwilym Lee, who has appeared in the T-V series ``Jamestown,'' will play guitarist Brian May. Rami Malek from ``Mr. Robot'' was already announced for the Freddie Mercury role.
Production on the film is due to begin this fall. The movie is aiming for a release on Christmas 2018. 
---
CAPITAL CITIES - RICK ROSS
Capital Cities had a choice: put out a few songs about summer as an EP now, or wait for a full album but put them out in the winter. Sebu Simonian (seh-BOO' sih-MOHN'-yahn) says they opted for an E-P, ``Swimming Pool Summer,'' because the songs wouldn't make sense in the winter. One of the guest musicians on it is rapper Rick Ross. Simonian says Ross was a fan of the band even before their first album. He says they hung out, kept in touch and exchanged musical ideas, until one day Ross liked their song ``Girl Friday'' and added a verse to it. 
---
MIKE PATTON - INJURED
Former Faith No More vocalist Mike Patton is bumped and bruised but mostly okay after an accident Monday. The posting for his current band, Dead Cross, puts it this way: ``He thought he could skateboard to the show last night but he wiped out on the way.'' Patton calls it a ``bad wipeout'' but adds, ``Nothing stops this tour!'' Dead Cross called off the show Monday in Los Angeles but did a makeup show last night. 
---
ELEANOR RIGBY - GRAVE PAPERS
The documents for the burial site of the real Eleanor Rigby in Liverpool are for sale. The Guardian reports a certificate of purchase and a receipt for the grave space will be sold at auction, along with a miniature Bible with Rigby's name in it, dated 1899. Bidding is expected to go as high as five thousand dollars. Contrary to previous reports, buying the documents does not entitle the owner to be buried in the plot. Coincidentally, the handwritten score for the Beatles song ``Eleanor Rigby,'' signed by Paul McCartney and George Martin, is being auctioned as well. It's expected to go for 25 thousand dollars. Both lots will be sold at the Beatles Memorabilia Auction in Warrington, England, on September 11th. 
---  
(The Associated Press)
Details
MUSIC NEWS: TUESDAY, AUGUST 22, 2017
OBIT- SONNY BURGESS
Sonny Burgess never had the hits that his label mates at Sun Records had, but his stage show blew many of them out of the water. Bands were reluctant to follow Burgess onstage in the 1950s because his performances were so wild. Burgess was considered one of the pioneers of rockabilly and was performing well into his 80s. He was inducted into the Rockabilly Hall of Fame in 2002. Burgess died Friday in Little Rock, Arkansas, at the age of 88.
---
CAGE THE ELEPHANT - ``UNPEELED''
Cage The Elephant tried not to think about the fact that they were recording themselves while performing live for their ``Unpeeled'' album. Guitarist Brad Shultz says that can stifle creativity. He says the challenge was to treat it as if they were making a studio record, just with an audience. Shultz says it was a nostalgia trip to strip down those songs, because that's how most of them were written. They couldn't strip down too far, though. He says they rejected a version of their song ``Hypocrite'' because without the horn section, it was missing too much. 
---
FOLSOM PRISON - JOHNNY CASH TRAIL
The second leg of the Johnny Cash Trail will open in Folsom, California, on October 14th. The first pat of the trail was opened in 2014. The new part adds another mile and a quarter to it. The trail is part of a project that will include a three-acre park honouring Cash's memory. Cash made the Folsom State Prison famous when he released ``Folsom Prison Blues'' in 1968. 
---
PENNYWISE - PENNYWISER BEER
Pennywise are the latest band to create their own beer. They teamed up with Lost Coast Brewery to make Pennywiser.
It's described as an easy-drinking India pale ale with a citrus aroma and hoppy flavour. It will have a limited release next month in Southern California stores, bars and restaurants, with expanded distribution in the coming months. 
---
RADIOHEAD-STAGE COLLAPSE
Lawyers for an entertainment company and an engineer accused in a deadly 2012 stage collapse at an outdoor Radiohead concert in Toronto are asking an Ontario court to stay the charges against them. Live Nation and engineer Domenic Cugliari argued yesterday that the case has seen unreasonable delays that violate their right to a timely trial.  A British drum technician who was touring with Radiohead was killed and three other workers were hurt after part of a massive outdoor structure came crashing down during setup for the June 2012 concert at Downsview Park. 
---
HERB ALPERT - NEW HOLIDAY ALBUM
It took Herb Alpert nearly 50 years to release a second Christmas album, yet it will be his sixth album in five years. Alpert will release ``The Christmas Wish'' on September 29th.
He put out his ``Christmas Album'' in 1968, featuring a version of ``Sleigh Ride'' that's still a standard on the radio during the holidays. ``The Christmas Wish'' will feature holiday classics like ``Silent Night,'' ''Winter Wonderland`` and ''Santa Claus Is Coming To Town.`` Alpert hit the top of the jazz charts in July with ''Music Volume 1.``
 ---
PEARL JAM - FILM - SOUNDTRACK
Pearl Jam will release a documentary based on their two concerts last year at Chicago's Wrigley Field. ``Let's Play Two'' was recorded August 20th and 22nd of last year. Given that frontman Eddie Vedder is a rabid Cubs fan, the documentary also traces the team's World Series run last year. The film will have a limited theatrical release at the end of September. The soundtrack comes out September 29th, and the documentary will be out on home video on November 17th. 
---  
(The Associated Press)
Details
MUSIC NEWS: MONDAY, AUGUST 21, 2017
HARVEST SUN 

The Harvest Sun Music Festival in Kelwood had their biggest crowd ever at the multi-genre music festival.  
Performers old and new took to the stage all weekend long.  
The show kicked off with locals, Better Than and continued Friday night with The Rob Waddell Band, Lakes & Pines and wrapped up with the Route 10 Collective with a tribute to Eric Clapton.
Saturday's Main Stage started with Songwriters Work Shop with the Small Glories, Kayla Luky, Rob Waddell, Marc Clement and Roger Roger.
Other performers on Saturday included Swamp Gas, Carly Dow and Logan McKillop, Roger Roger, The Sturgeons, Patti Kusterok, SC Mira, The Noble Theifs, ISKWE and wrapped up with a truly amazing closing set with Ego Spank!
Sunday began with the traditional Moody Manitoba Morning Workshop with hosts Rick Neufeld and Alana Levandoski, Don Amero, Don Zeuff, Mike Peters, Carly Dow, Logan McKillip & Ego Spank.
Other performers included Seanster and the Monsters, Raine Hamilton Trio, Kayly Luky, Don Amero, William Prince and Scott Nolan.
The show came to a close with the amazing Small Glories.
Whatever you do ... don't miss this festival next year!
OBIT - JERRY LEWIS - NOT JERRY LEE LEWIS
 Oops. It was Jerry Lewis who died, not Jerry LEE Lewis. C-N-N ran an obit for Jerry Lewis but put Jerry Lee Lewis in the headline. Charlie Daniels expressed his condolences for Jerry Lee Lewis before tweeting, ``My bad yall. The Killer is still alive.
It's Jerry Lewis, not Jerry Lee Lewis who passed away. Sorry bout that. Read the alert wrong.'' For the record, Jerry Lewis did have a pop hit in 1956. ``Rock-A-Bye Your Baby With A Dixie Melody'' hit number 10.
---
ECLIPSE NASHVILLE
One of the best viewing spots for the solar eclipse today is Nashville, so the country music community is hyped.
Jason Aldean says he's not usually into this kind of thing and had to ask why he couldn't just wear his regular sunglasses to view it.
He now knows it's because looking at an eclipse directly can cause terrible eye damage. Brad Paisley says he's making darn sure he's got the right glasses. The members of Old Dominion will be on a plane flying into Nashville when the eclipse happens and they joke they're going to make the plane tip because they'll all be trying to look from one side. In other music eclipse news for today, Ozzy Osbourne will perform ``Bark at the Moon'' at the Moonstock festival in Carterville, Illinois, where the duration of totality is expected to be two-and-a-half minutes. Bonnie Tyler and DNCE will perform on a cruise ship in the Caribbean Sea. The Grand Ole Opry, not usually open on Mondays, will be open for an eclipse party. 
---
TRUMP - KENNEDY CENTER HONORS
U-S President Donald Trump and his wife, Melania, have dropped out of appearing at the Kennedy Center Honors.
Trump acknowledges his presence will be a ``political distraction.''
Three honorees -- T-V show creator Norman Lear, dancer Carmen de Lavallade (LAH'-vah-lahd) and singer Lionel Richie -- had said they were considering or had decided to boycott. Gloria Estefan had said she intended to bend Trump's ear about immigration issues. L-L Cool J did not say what his plans are. The Kennedy Center says the show is still a go for December 3rd but the traditional meeting at the White House the day before is off. It's only the fourth time in 40 years a president did not attend the ceremony. 
---
MEEK MILL - FREE ON BAIL
Meek Mill has been arrested for allegedly popping wheelies on a dirt bike on the streets of New York. The New York Daily News reports Mill had posted photos on the dirt bike on Wednesday, and fans had said he turned on his livestream when police detained him. The photos were deleted by Thursday. Mill's lawyer, Joseph Tacopina, says Mill was singled out because he's famous. The judge ruled Mill is free without having to post bail, as long as he completes driver's school. Mill is due back in court October 11th. 
---
LUIS FONSI -  SAME AND DIFFERENT
Luis Fonsi has not changed a lot since ``Despacito'' became a global hit. He still treats people the same and he does his normal things. He just answers the phone a whole lot more. Fonsi says he's getting calls from artists from around the world who want to collaborate with him. He also is busting his reputation as just being a balladeer. Fonsi says he wants to push the envelope and surprise people within the realm of pop music. 
---
DICK GREGORY - ``GIVE PEACE A CHANCE''
One of comedian Dick Gregory's claims to fame: he sang on ``Give Peace A Chance'' by John Lennon. Gregory wrote in his book, ``Callus on My Soul,'' he thought of Lennon as ``a beautiful person who tried to bring peace wherever he was.'' Gregory said he was right there by Lennon and Yoko Ono when they wrote ``Give Peace A Chance.'' He wrote, ``It was just like John and Yoko to put my name on the label credits when it was released.'' Gregory died Saturday in Washington after fighting a severe bacterial infection.
He was 84. 
---
FUTURE  - CHARLOTTESVILLE SHOW
Future called off his performance in Charlottesville, Virginia, over the weekend out of respect for the victims of violence at a rally there last week. Future was supposed to perform at a back-to-school rally at the University of Virginia on Saturday. He tweets he felt it was not right to perform at this time. He also called off his show in Virginia Beach. He says Virginia is very important to him and he gives his word he's coming very soon. 
---   
(The Canadian Press)
Details