Music News
ACE FREHLEY - GENE SIMMONS
The Kiss Army is beside itself after Gene Simmons and Ace Frehley reunited for their first performance together in 16 years. The Star Tribune reports Frehley came out about three-quarters of the way through Simmons' set during the Children Matter benefit concert in St. Paul, Minnesota, on Wednesday. Frehley played on ``Parasite,'' ''Cold Gin,`` ''Shock Me`` and ''Rock and Roll All Nite.`` He said he decided just a week ago he wanted to be there. The concert also featured Cheap Trick, Don Felder and The Jayhawks.
---
YOKO ONO - IMPLIED ENDORSEMENT
Yoko Ono's lawyers have quashed a Polish lemonade company's attempt to sell a fizzy product called John Lemon. The Guardian newspaper reports the Mr. Lemonade Alternative Drinks company has agreed to rebrand it as On Lemon. It's sold throughout Europe. The legal action referenced a Facebook posting with the brand's logo that showed John Lennon holding lemons, and other advertising that showed a picture of round glasses and the words ``Let It Be.'' A company lawyer says his client agreed to change the name rather than have the product banned.
---
SHANIA TWAIN - ``NOW''
Shania Twain says for a while, she sounded like ``a dying cow'' while trying to regain her voice. Twain nearly was unable to sing again after contracting Lyme disease. She says she feels ``triumphant'' that she's able to release an album, ``Now,''
her first in 17 years. Twain calls it ``a small miracle.'' So much has changed since her last album, ``Up!'' that she feels it's an evolution. She says that's why she called the album ``Now,'' because this is her now. It will come out next Friday.
---
JASON DERULO - ``MONDAY NIGHT FOOTBALL''
Jason Derulo says performing on the ``Monday Night Football'' theme is ``one of those pinch-yourself moments.''
Derulo sings on the song with Florida Georgia Line and Hank Williams Junior. Derulo says he went from eating dinner and watching ``Monday Night Football'' with his family to being part of an American staple. When asked if he considered Williams' comments comparing former U-S President Barack Obama to Hitler in 2011 before taking the job, Derulo says that didn't come into play and it was a decision just between himself and the N-F-L. When asked how he felt about the controversy surrounding quarterback Colin Kaepernick (KAP'-ur-nihk), Derulo's response is, ``I applaud anyone who takes a stand peacefully.''
---
(The Associated Press)
Details
MUSIC NEWS: THURSDAY, SEPTEMBER 21, 2017
MARCO CASTILLO BRINGS HOME ROUTES SHOW TO DAUPHIN
Enjoy anther Home Routes Concert in Dauphin at 419 River Avenue tonight, featuring Marco Castillo. 
Doors open at 7pm, admission is $20 per person.
Bring your own beverage and refreshments, kids under 12 are free.
RODNEY CROWELL - HEALTH
Rodney Crowell is calling off his concerts for the rest of the year. He writes on Facebook a team of doctors have confirmed he needs complete rest to deal with the root cause of his health issues. Crowell says he will quietly encourage his body to return to its natural state. He does not specify what his health problems are. Crowell's next scheduled performance is in January on the Outlaw Country Cruise leaving from New Orleans for Costa Maya, Mexico. 
---
BENEFIT SHOWS - HURRICANE HARVEY VICTIMS
The music community continues to band together to raise money for victims of Hurricane Harvey. Don Henley, Lyle Lovett and Clint Black will hold a benefit concert November 28th in Fort Worth, Texas. Proceeds will benefit the North Texas Community Foundation. Meanwhile, Willie Nelson, Paul Simon, James Taylor, Bonnie Raitt and Lovett will play the ``Harvey Can't Mess With Texas'' concert in Austin on Friday. Funds raised from that show will go to the Rebuild Texas Fund. Last night in Atlanta, Kelly Price headlined a benefit concert that also features Slick Rick, Trina, 112, Case and Big Freedia. Also last night, Contemporary Christian acts like TobyMac, MercyMe, Casting Crowns and For King and Country held a benefit in Grand Prairie, Texas. 
---
DAVE MATTHEWS BAND - CHARLOTTESVILLE
The Dave Matthews Band will headline a concert in their hometown of Charlottesville, Virginia, in an attempt to bring the community together following deadly violence at a white nationalist rally there last month. Pharrell Williams, Justin Timberlake, Chris Stapleton, Ariana Grande , The Roots, Brittany Howard of Alabama Shakes and Cage The Elephant also will perform. The show is set for Sunday at the University of Virginia's Scott Stadium. It's free for U-V-A students and members of the Charlottesville community. The musicians are asking for donations for the Heal Charlottesville Fund. The concert will be livestreamed at musicandunity-dot-tumblr-dot-com. 
---
LUKE COMBS - NEW SINGLE
Is Luke Combs obsessed with the weather or what?
His first single was ``Hurricane'' and his current one is ``When It Rains It Pours.'' Combs says he's only ever written two songs about weather and they just happened to be his first two singles. He calls it ``luck of the draw, really.'' 
---
B.B. KING - LICENSE PLATES
Mississippi residents will still be able to get license plates with B-B King's guitar Lucille on them because the state legislature failed to allocate funds to change them. The Biloxi Sun Herald reports the Mississippi Department of Revenue releases new plates every five years. Officials say the legislature did not set aside funds for the new plates. The Lucille plates will stick around for at least another year. 
---   
(The Associated Press)
Details
MUSIC NEWS: THURSDAY, SEPTEMBER 14, 2017
ECHOSMITH - ALBUM RELEASE - TOUR
Echosmith is pushing back its album release and tour because, in their words, they are ``overrun with inspiration.''
They were planning to release their ``Inside a Dream'' album on September 29th, but instead they have cut it to a seven-song E-P.
The full album will come out in the spring. Echosmith is delaying the tour to coincide with the album. It will start April 4th in San Francisco. 
---
LEE BRICE - CHARITY
Lee Brice sponsored two recent events that raised 100-thousand dollars for a veterans charity. He held a guitar pull in Nashville on Sunday that included Jerrod Niemann, Tyler Farr, Lucas Hoge and Charles Esten from the T-V show ``Nashville.''
On Monday, he led a clay shoot that include Hoge, Esten, Craig Campbell and members of 3 Doors Down. The money will go to Folds Of Honor, a group that provides scholarships to families of wounded and killed members of the American military. 
---
MILKY CHANCE - SONGS
It was an easy decision for Milky Chance to record in English rather than their native German. D-J Philipp Dausch says their favorite records are in English. He says there's a lot of good German music as well, but Milky Chance songs don't sound good in German. When it came time to make their ``Blossom''
album, however, they wanted to bring it back home. Dausch says it was important for them to record ``Blossom'' in Germany because that's where they were the most comfortable. 
---
ANDREA BOCELLI - ROBOT CONDUCTOR
Andrea Bocelli gives his approval to a robot conductor. The YuMi robot, designed by Swiss company A-B-B for factory assembly lines, led Bocelli and the Lucca Philharmonic orchestra Tuesday night in Pisa, Italy. They performed Verdi's ``La Donna e Mobile .'' Bocelli, who is blind, can sense the variabilities of different conductors. He says YuMi was ``programmed well.'' Regular conductor Andrea Colombini says YuMi is good but can't adjust if the orchestra makes a mistake. 
---
APPLE - EMMA BLACKERY
Not a whole lot of people were familiar with British indie musician Emma Blackery. Then Apple used her album cover artwork during its demonstration for the iPhone 8 and iPhone X and her life has been turned upside down. Blackery had a respectable following on YouTube for her music before Tuesday's event. She had no idea the art for her self-released E-P would be used in the Apple presentation. Her reaction on Twitter was, ``What just happened,''
only with two expletives. Since then, Blackery has become a media star in Britain, Paris Hilton is following her on Twitter and Blackery jokes to the ``good record labels'' she's open to talk. She calls it ``one of the best nights of my life.'' 
---
REBA McENTIRE - HOST ``CMA COUNTRY CHRISTMAS''
Reba McEntire will take over hosting duties for the ``C-M-A Country Christmas'' from Jennifer Nettles. Nettles had hosted the show for seven years. The show will tape November 14th in Nashville. The lineup has not yet been announced. A-B-C will run the special on November 27th. 
---
TITO JACKSON'S EX-WIFE - OBIT- ``20/20''
The 40th season of the A-B-C News show ``20/20'' will focus on the family of Tito Jackson. The show takes a look at the death of Jackson's ex-wife, Dee Dee, who drowned in a swimming pool in 1994. The owner of the house, Los Angeles businessman Don Bohana, was sentenced to prison for her murder. Bohana's family says he was wrongfully convicted. The episode airs Friday. 
---
NTSB: MECHANICAL ISSUES - TROY GENTRY
The National Transportation Safety Board says engine problems caused the helicopter crash that killed Troy Gentry of Montgomery Gentry and a pilot on Friday. A preliminary report says pilot James Evan Robinson reported mechanical problems shortly after takeoff at the Flying W Airport in Medford, New Jersey. The pilot discussed the problems with experts on the ground before stopping the engine and performing an autorotation that would glide the helicopter down to a runway. However, the helicopter crashed in a wooded area near the airport. The report also says Gentry was on the helicopter for a pleasure ride. 
---
WILLIE NELSON, PAUL SIMON HEADLINE ``HARVEY CAN'T MESS WITH TEXAS'' BENEFIT
Willie Nelson, Paul Simon, James Taylor and Bonnie Raitt will lead a benefit concert for residents of Texas affected by Hurricane Harvey. The ``Harvey Can't Mess With Texas''
concert will also feature Lyle Lovett, Leon Bridges, Nathaniel Rateliff and The Night Sweats, Edie Brickell and the New Bohemians and Ryan Bingham. The house band will be Asleep At The Wheel. The concert will be in Austin on Sept. 22nd. It will be broadcast statewide on 11 T-V stations and streamed live on YouTube. Proceeds will go to the Rebuild Texas Fund. 
---
AMERICANA AWARDS
Americana artists spanning generations and backgrounds were honored last night in Nashville. Folk singer songwriter John Prine was awarded the artist of the year, while one of his proteges, country singer Sturgill Simpson, took home album of the year. Prine, who is 70 years old, delighted the audience with a couple of performances and received standing ovations throughout the night. He joked: ``I've been waiting for this award for a while.''
Lifetime achievement honors went to Van Morrison and Graham Nash of the band Crosby, Stills, Nash and Young. Rodney Crowell won song of the year for ``It Ain't Over Yet,'' featuring Rosanne Cash and John Paul White. And Amanda Shires won emerging artist of the year. 
---
NYC RADIO HOST QUITS JOB
It was highly unlikely he could keep it, given the circumstances. But New York City sports radio personality Craig Carton has quit what he calls his ``dream job.'' He leaves W-F-A-N less than a week after his arrest on federal charges that he cheated investors to pay off massive gambling debts. Carton co-hosted ``Boomer and Carton'' with former N-F-L quarterback Boomer Esiason.
Carton says he's leaving so he won't be a distraction to listeners.
But he hints he might return to radio to tell his side of the story someday. 
-- 
(The Associated Press)
Details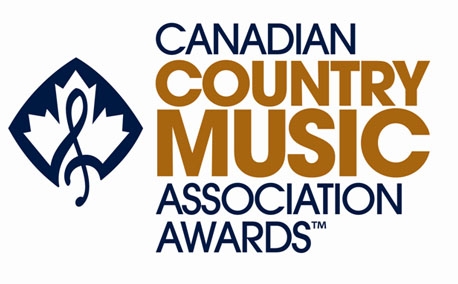 COMPLETE LIST OF 2017 CCMA AWARD WINNERS
#CCMAawards

2017 CANADIAN COUNTRY MUSIC HALL OF FAME INDUCTEES

ARTIST INDUCTEE
Paul Brandt

STAN KLEES BUILDER AWARD – BUILDER INDUCTEE
L. Harvey Gold

CCMA AWARDS OF ACHIEVEMENT

SLAIGHT MUSIC HUMANITARIAN AWARD
Country 105 Caring For Kids Radiothon
 
LEONARD T. RAMBEAU INTERNATIONAL AWARD
Franck Boucheraud


ARTIST AWARDS

APPLE MUSIC FANS' CHOICE AWARD
Dean Brody

ALBUM OF THE YEAR
Side Effects – Dallas Smith

FEMALE ARTIST OF THE YEAR
Meghan Patrick

MALE ARTIST OF THE YEAR
Brett Kissel

GROUP OR DUO OF THE YEAR
The Road Hammers

SINGLE OF THE YEAR
Autograph – Dallas Smith

VIDEO OF THE YEAR
I Didn't Fall In Love With Your Hair – Brett Kissel

SONGWRITER OF THE YEAR presented by ole
Dean Brody
Song: Time (Performed By: Dean Brody)

ROOTS GROUP OF THE YEAR
The Washboard Union

INTERACTIVE ARTIST OF THE YEAR
Brett Kissel

SIRIUSXM RISING STAR
Meghan Patrick

CCMA DISCOVERY AWARD presented by Country 107.3
Kalsey Kulyk


MUSICIAN AWARDS
 
BASS PLAYER OF THE YEAR
Travis Switzer

DRUMMER OF THE YEAR
Ben Bradley

FIDDLE PLAYER OF THE YEAR
Shane Guse

GUITAR PLAYER OF THE YEAR presented by Cithara Guitars
Matt McKay

KEYBOARD PLAYER OF THE YEAR
Bart McKay

SPECIALTY INSTRUMENT PLAYER OF THE YEAR
Denis Dufresne – Banjo

STEEL GUITER PLAYER OF THE YEAR
Mitch Jay
 
*This is Shane Guse's fifth win in the Fiddle Player of the Year category. As such, he is now entered into the Musician Awards Hall of Honour. The Hall of Honour is reserved for musicians who have been awarded the same CCMA Musician Award five (5) or more times. Upon achieving their fifth award, their name is entered into the Hall in celebration of their great contribution to Canadian country music.


RADIO AWARDS
 
MUSIC DIRECTOR OF THE YEAR (LARGE MARKET)
Amanda Kingsland – CKBY FM – Ottawa, ON
 
MUSIC DIRECTOR OF THE YEAR (MEDIUM OR SMALL MARKET)
Paul Ferguson – CHCQ FM – Belleville, ON
 
ON-AIR PERSONALITIES OF THE YEAR (LARGE MARKET)
Chris Scheetz, Jacqueline Sweeney, Matt DeBeurs (CISN in the Mornings with Chris, Jack & Matt)
103.9 Country – CISN-FM – Edmonton, AB

ON-AIR PERSONALITY(IES) OF THE YEAR (MEDIUM OR SMALL MARKET)
Casey Clarke and Roo Phelps (The Casey Clarke Show with Roo Phelps)
New Country 100.7 – CIGV-FM – Kelowna, B.C.
 
RADIO STATION OF THE YEAR (LARGE MARKET)
CKRY-FM – Calgary, AB
 
RADIO STATION OF THE YEAR (MEDIUM OR SMALL MARKET)
CHCQ-FM – Belleville, ON
 

INDUSTRY AWARDS
 
BOOKING AGENCY OF THE YEAR
Invictus Entertainment Group

COUNTRY CLUB OF THE YEAR
Ranchman's Cookhouse and Dancehall – Calgary, AB

COUNTRY FESTIVAL, FAIR OR EXHIBITION OF THE YEAR
Boots And Hearts Music Festival – Oro-Medonte, ON

COUNTRY MUSIC PROGRAM OR SPECIAL OF THE YEAR
Brett Kissel – Home Movie – Corus Entertainment

MANAGEMENT COMPANY OF THE YEAR
Invictus Entertainment Group

MUSIC PUBLISHING COMPANY OF THE YEAR
ole

RECORD COMPANY OF THE YEAR
Warner Music Canada

RECORD COMPANY PERSON OF THE YEAR
Mike Denney – MDM Recordings Inc.

RECORD PRODUCERS OF THE YEAR
Chris Baseford, Vince Gill, Jeff Johnson, Chad Kroeger, Carly McKillip, Justin Niebank
Album: Grace & Grit (Artist: Meghan Patrick)
 
RECORDING PACKAGE OF THE YEAR
Design Team: Mitchell Nevins; Photography: Phil Crozier (Artist: Dean Brody)
Album: Beautiful Freakshow

RECORDING STUDIO OF THE YEAR
Bart McKay Productions – Saskatoon, SK
 
RETAILER OF THE YEAR
Apple Canada

RON SAKAMOTO TALENT BUYER OR PROMOTER OF THE YEAR
Jim Cressman – Invictus Entertainment Group

TOP SELLING ALBUM OF THE YEAR
Ripcord – Keith Urban

TOP SELLING CANADIAN ALBUM OF THE YEAR presented by Music Canada
Side Effects – Dallas Smith
 
TOP SELLING CANADIAN SINGLE OF THE YEAR presented by ACTRA RACS
Bush Party – Dean Brody

VIDEO DIRECTOR OF THE YEAR
Stephano Barberis
Video: I Hate You For It (Artist: Chad Brownlee), Video: One Little Kiss (Artist: Dallas Smith),
Video: Red Dress (Artist: JoJo Mason), Video: Somethin' We Shouldn't Do (Artist: Chad Brownlee), Video: Summer Girl (Artist: Bucko & Toad), Video: Time (Artist: Dean Brody)
Details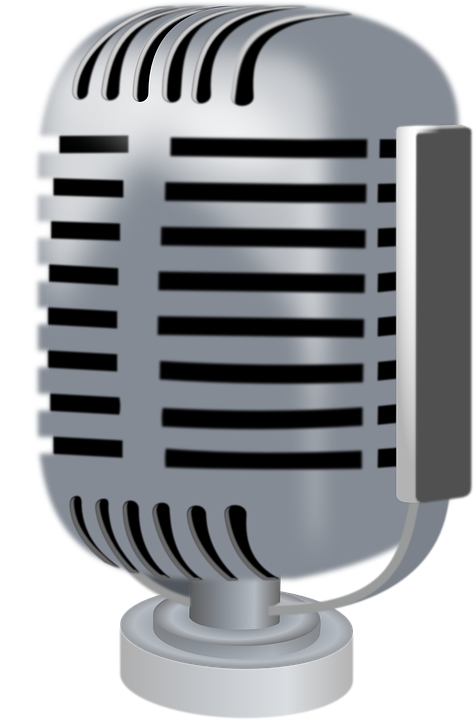 730 CKDM has learned that Troy Gentry of the duo Montgomery Gentry was killed in a crash involving a helicopter.  At this point in time there isn't a lot of information available.
730 CKDM has also heard that the legendary Gentle Giant Don Williams, who was recently inducted into the Country Music Hall of Fame, has also past away at the age of 78 after a brief illness.  
Williams had a wealth of radio hits including "Tulsa Time" and " It Must Be Love".
Details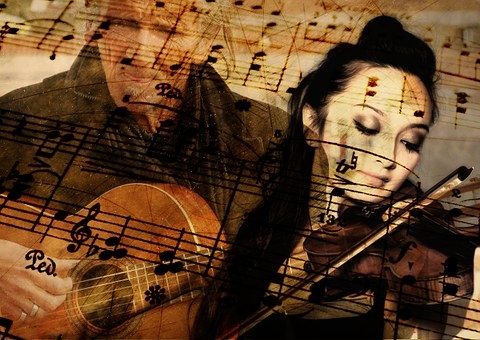 MUSIC NEWS: FRIDAY, SEPTEMBER, 2017
JANET JACKSON - HOUSTON TONIGHT 
Janet Jackson says she is bringing music _ and more _ to the people of Houston tonight. She says she will keep her commitment to play the concert _ but doesn't want to just hit the stage, do the show and hop back on the tour bus. She says she plans to visit some of the victims of the massive storm _ and let people know she cares about their plight. Jackson laid out her plans in a video she posted online to address talk that she was going to skip the Houston gig.
---
GEORGE MICHAEL - NEW SINGLE
George Michael died last Christmas Day. And now, fans are getting a chance to hear some new music from the pop star.
The tune is called ``Fantasy'' _ and it was first recorded in the late 1980s. It has been reworked by producer Nile Rodgers _ and is now getting its first radio airplay. Michael's publicist says the song was to be on Michael's 1990 album ``Listen Without Prejudice''
but got ``lost in the ether.'' Before he died, Michael asked Rodgers to rework the song as a single for the reissue of the album next month. 
---
DEMI LOVATO - ``DREAMERS''
Demi Lovato says she's been moved to political action after U-S President Donald Trump moved to rescind DACA. The singer says she opposes the move to end the Deferred Action for Childhood Arrivals _ because it hurts people whose only goal in life is to become Americans. She says she's frustrated _ but will try to channel her emotions toward urging lawmakers to help young immigrants, who were brought to America as kids, to stay here. 
---
KID ROCK - RACE
It's hard to tell how serious he is.
But Kid Rock continues to act like someone who wants a career in politics. He has doubled down on his criticism of N-F-L quarterback Colin Kaepernick _ for kneeling during the national anthem before games. Even though his initial criticism of the former San Francisco 49ers quarterback has drawn calls for a boycott, Kid Rock repeated his rant during a show on Wednesday night. During his speech, he stood before a podium bearing a fake federal seal that read ``United States of 'Merica'' _ and denounced those who have branded him a racist. 
---
GAVIN ROSSDALE - SUCCESS
Gavin Rossdale says the formula for success in the music business today isn't much different than it was when he and his band Bush were first starting out in the mid-1990s.
He says it basically boils down to three things: good music, a great team _ and ``a lot of luck.'' Rossdale will be looking for that combination as part of his new gig. He is working on a new talent competition called ``Next 2 Rock.'' It's aimed at finding and promoting undiscovered rock artists throughout the country. Artists will be picked based on their performances of original songs _ and will be rated by fans who tune in.
 ---
(The Associated Press)
Details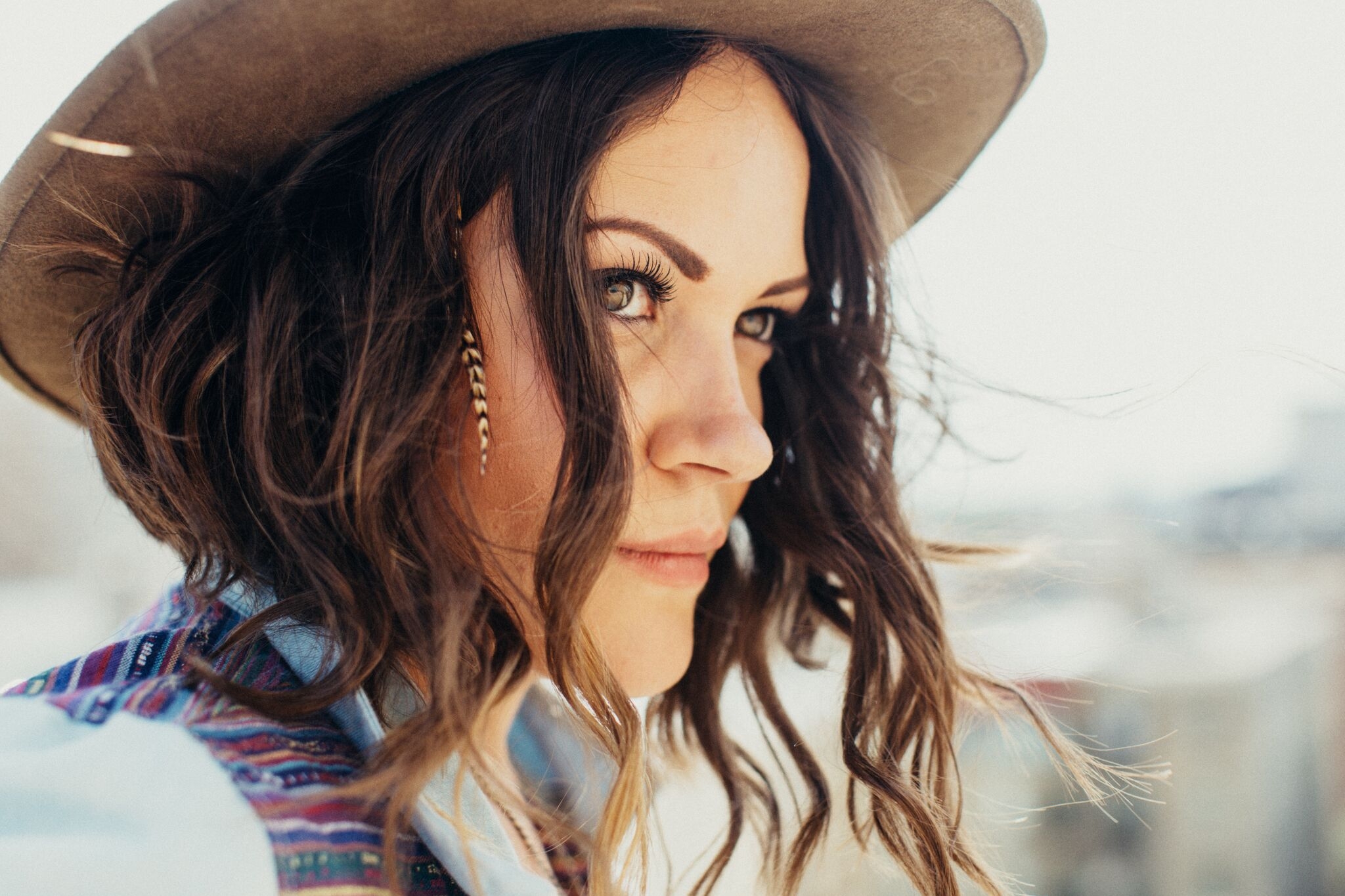 Manitoba Music Export Puts Local Music on the National and International Stage
Over a Dozen Manitoba Artist Entrepreneurs to Make Music Business Connections in Nine Cities Over the Next Three Months

Winnipeg, MB – Manitoba Music is gearing up to launch Manitoba Music Export, a packed season of export and market development events, across nine cities in three months featuring over a dozen local acts. The not-for-profit, member-driven music industry association will be presenting opportunities for several export-ready music entrepreneurs and connecting homegrown talent to influential industry contacts in key music markets in Canada, the U.S., and Germany.

Things will kick off south of the border with a return to music mecca Nashville for the AmericanaFest. Manitoba Music will combine its exporting power with prairie counterparts SaskMusic and Alberta Music to present events during the massive fest under the BreakOut West banner. The September 14 showcase at East Nashville haunt, The Groove, will feature a Manitoba act already turning heads in the hot Americana market, roots/pop outfit Sweet Alibi. The prairie triumvirate will also co-host a networking event with Nashville-based music publishers on September 12 featuring purveyors of Southern rock The Proud Sons, and more.

Simultaneously, the road to BreakOut West will be paved with export showcases and networking opportunities across the western Provinces, including a pre-BreakOut West stop in Winnipeg. Manitoba Music will take over The Good Will Social Club on September 12 for a showcase featuring yacht rockers The Middle Coast, indie darling Micah Erenberg, and electro-RnB trio ATLAAS. International industry reps will be in town to take in the showcase, speak about export-readiness, and meet with local industry and artists. Some of the best in the west – including Western Canadian Music Award nominees The Lytics, Mobina Galore, Kelly Bado, and Alpha Toshineza – will then converge in Edmonton for the 15th edition of BreakOut West.

Indie rock outfit Mise en Scene, singer/songwriter Sierra Noble, and introspective pop act Boniface will head overseas with Manitoba Music for a return to the Reeperbahn Festival at Hamburg's Kukuun on September 21 and 22. The delegation will also stop in Berlin for meetings with German music companies.

Manitoba Music closes out September with the third edition of the Manitoba X Minnesota Music Exchange. Teaming up once again with Minnesota Public Radio's The Current, the project deepens connections with Minnesota-based industry and media, offering the chance for four export-ready acts to expand their audience base and network with key industry players. This year's event expands to three showcases, including a new stop in Fargo, featuring hip hop triad 3PEAT and electronic pop band VIKINGS alongside two Minnesota acts, and lands at The Good Will Social Club in Winnipeg on September 29.

Toronto's Horseshoe Tavern will play host to Boniface, punk rockers Tunic, dark synthpop duo Ghost Twin, and rapper Hellnback, who'll perform for and network with key industry players on October 24, including labels, agents, publishers, supervisors, publicists and more.

On the horizon, Manitoba Music will head to Ottawa for showcases at the annual Folk Music Ontario conference, October 19-22. The fourth Montreal edition of Francophone music development project, Rame à la rencontre, will offer showcases and professional development, November 6-7. Manitoba Music will join a trade mission to Denver featuring indie rock five-piece Yes We Music, November 8-11. Details and performer lineups will be announced prior to each event.

Bringing Manitoba music to new markets and intensifying trade activity in existing markets is a key component of Manitoba Music Export initiatives. Manitoba Music Export is funded by the Province of Manitoba, FACTOR and the Government of Canada, Manitoba Film & Music, and Manitoba Trade & Investment. Through events like these, Manitoba Music is able to increase the connection between our province's music industry and the broader national and international industry, which is vital to the career advancement of Manitoba artists and industry professionals, and contributes to the growth and development of Manitoba's economy.
 


Details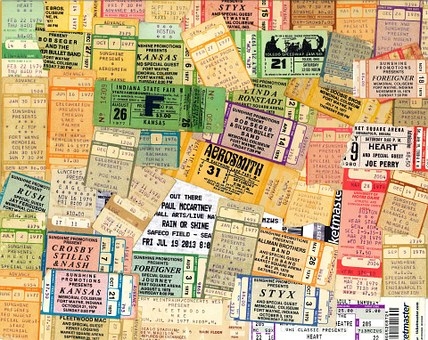 MUSIC NEWS: THURSDAY, SEPTEMBER 7, 2017
FREE UNITY CONCERT - CHARLOTTESVILLE
Last month when the world looked in on Charlottesville, Virginia, the scene was anything but unifying and uplifting. But later this month, a group of musicians will try to make the city see more harmonious than it did during the white supremacist march that left one woman dead. The Dave Matthews Band is teaming up Justin Timberlake, Pharrell Williams and Ariana Grande at a free show. It will be held Sept. 24th and will be free. However, those who attend will ask to make a donation to a charity that helps victims of the August violence and the first responders who came to their aid. 
---
KID ROCK - RACE
Is Kid Rock a ``dog whistler?'' A civil rights group in Detroit says he is and wants to see the cancellation of the musician's shows in the city next week. At issue is Kid Rock's public criticism of Colin Kaepernick the black N-F-L quarterback who generated a firestorm this time last year for kneeling during the national anthem before games. The National Action Network says Rock used an expletive to refer to Kaepernick during a concert last month. And the civil rights group says that served as a ``dog whistle'' to white supremacist groups. 
---
HARVEY - CMT ARTISTS OF THE YEAR
They are the current Artists of the Year, as named by C-M-T. But when they get their awards this year, Chris Stapleton, Florida Georgia Line, Jason Aldean, Keith Urban and Luke Bryan will be taking a back seat to those who have helped ease the effects of Hurricane Harvey. This year's awards show will honour the artists, to be sure. But it will also focus on those affected by the massive storm and those taking part in the show will encourage fans to donate to relief efforts. 
---
JO DEE MESSINA - CANCER
Jo Dee Messina says she is ``working closely'' with a medical team to fight her cancer. The veteran country star announced yesterday that she was ailing and as a result of the cancer, she will be postponing the rest of her shows for the year after Oct. 7th. Messina didn't specify what kind of cancer she has. She is 47 years old. 
---
ROD STEWART, JASON DERULO - MARDI GRAS
Got plans for Mardi Gras yet? Veteran rock star Rod Stewart and pop singer Jason Derulo already do. They will team up to headline the Krewe of Endymion's (en-DIH'-mee-uhnz) 2018 Extravaganza. The event gets under way after its Mardi Gras parade rolls through New Orleans. The captain of the krewe says Stewart is to ride in the Mardi Gras parade if the weather is good. And he says Derulo will probably ride, too, Last year's Extravaganza featured rock band KISS, rapper FloRida and the 70s pop group, K-C and the Sunshine Band. 
---
FAMED MUSIC FILMMAKER DIES
If you ever saw documentaries about Bob Dylan going electric at the 1965 Newport Folk Festival or footage of Jimi Hendrix and Leonard Cohen you may well be familiar with the work of Murray Lerner. The Oscar-winning documentary filmmaker chronicled many of the top names in music over the decades. Lerner has died.
His son says he passed away in New York City. Murray Lerner was 90. 
---
CMT ARTISTS OF THE YEAR - HARVEY
When C-M-T hands out its Artist of the Year awards next month it won't be just about the artists. C-M-T says it will also use the telecast to put a spotlight on efforts to recover from Hurricane Harvey. The show will honor those affected by the massive storm that bullied its way across south Texas and artists will urge fans to support relief efforts. Those being honored Oct. 18th in Nashville are Chris Stapleton, Florida Georgia Line, Jason Aldean, Keith Urban and Luke Bryan. 
---
DAVE MATTHEWS - CONCERT
Dave Matthews has close ties to the city of Charlottesville, Virginia because that's where his band got its start. So it no doubt hurt him to see the streets of the town filled with white nationalist demonstrators last month and to hear about the death of a woman protesting racism. Matthews says he wants to help the town heal by doing a concert and has brought along some of his talented buds to help. Among those taking part in the free concert Sept. 24th will be Justin Timberlake and Pharrell Williams. 
---
KID ROCK - COLIN KAEPERNICK
A civil rights organization wants to throw some Kid Rock concerts in Detroit for a loss. It is calling for the shows to be canceled because of comments the musician made about N-F-L quarterback Colin Kaepernick. Kid Rock publicly criticized the former San Francisco 49ers signal caller for kneeling during the national anthem before games _ in protest of police brutality against blacks and other minorities. The Detroit chapter of the National Action Network says Kid Rock's comments were like a ``dog whistle'' to white supremacist groups. 
(The Associated Press)
Details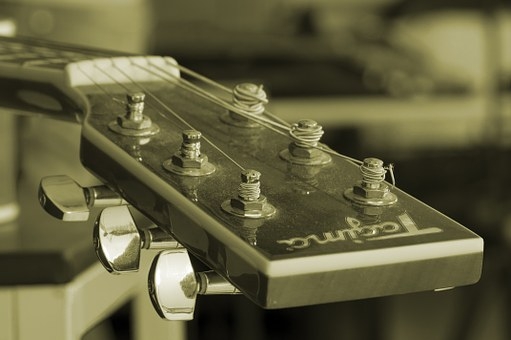 MUSIC NEWS: WEDNESDAY, SEPTEMBER 6, 2017
LADY GAGA'S SICK
Will Lady Gaga be well enough to do her show tonight in Toronto? It appears she will, now that she took the night off Monday, missing a performance in Montreal in the process. Gaga says she sang in the rain at New York's Citi Field last week triggering a bout of laryngitis and a respiratory infection. She also says she did herself no favours when she went ahead with shows at Boston's Fenway Park over the weekend. Gaga says she brings a lot of energy to the stage, so she wouldn't be comfortable performing when she isn't at her best physically. 
---
MOTOWN MEMORIES FOR SALE
It was Berry Gordy's former home. But it's better known as the Motown Mansion. And now that it has been emptied of its treasures, some of the stuff that was in it is going up for auction.
During his time there in the late 1960s, Gordy honed his label into one of music's great powerhouses, serving as the musical home of Stevie Wonder, Smokey Robinson, The Supremes and The Temptations. An auction house is selling off some items at the house and says people in any price range can likely find something to fit their budget. No official word on when the auction will be held. 
---
PRINCE - ESTATE RULING
An appeals court in Minnesota has upheld a judge's ruling that rejected five people who claimed they were heirs of Prince. The state appeals court ruled that state district judge Kevin Eide was on the money when he denied the claims of some who said they were half-siblings of the late musician. Prince died without a will last April. And that left the judge to apply state laws as to who is a rightful heir to Prince's fortune, which is pegged at around 200 million dollars. 
---
LYNYRD SKYNYRD LAWSUIT
The people who did a film about Lynyrd Skynyrd say they still intend to get their project to the public. Lawyers for the filmmakers say they want to distribute ``Street Survivors: The True Story of the Lynyrd Skynyrd Plane Crash'' to anyone who wants to see it unless a judge formally says they can't. Last week a federal judge ruled the release of the film would violate a ``blood oath'' made by the band not to exploit the group's name after a 1970s plane crash that killed lead singer and songwriter Ronnie Van Zant. Meanwhile, an appeal of that ruling is still pending. 
---
TOWER OF POWER SINGER DIES
Rick Stevens, the former lead singer of Oakland's Tower of Power rhythm and blues band, has died. He was 77 years old. An Oakland T-V station reports Stevens died Tuesday after a short battle with cancer. Stevens joined the band in 1969 and sang on the band's first two albums. But he was convicted of murder for killing three people in 1976 during a drug deal gone wrong. He spent 26 years in prison before being paroled in 2012.
--- 
(The Associated Press)
Details
More Music News!
CID & CEELO GREEN INVITE ANIMATED DOPPELGÄNGERS TO STAR IN THEIR OFFICIAL MUSIC VIDEO FOR 'BELIEVER'
GRAMMY AWARD® winners CID (NY based DJ + producer) and the legendary CeeLo Green teamed up earlier this summer to bring you their infectious, inspirational anthem, 'Believer' – out via Big Beat Records.


HIGH VALLEY TO HEADLINE SIRIUSXM's THE HIGHWAY FINDS TOUR
Atlantic Records/Warner Music Nashville duo HIGH VALLEY will bring their anthemic songs coast to coast this fall as they headline SiriusXM's The Highway Finds Tour in support of their latest album Dear Life. Brothers Brad and Curtis Rempel took a break from the summer festival circuit to stop by The Highway studios this morning to discuss the tour, which kicks off October 18 and features fellow "Highway Finds" artists Ashley McBryde and Adam Doleac.


BARENAKED LADIES ANNOUNCE NEW STUDIO ALBUM, FAKE NUDES AVAILABLE WORLDWIDE NOVEMBER 17, 2017
With over 14 million albums sold, multiple JUNO Awards and Grammy nominations, world renowned rockers, Barenaked Ladies are excited to announce the release of their fifteenth studio album, FAKE NUDES, on November 17, 2017 via Warner Music (Canada). The new album features fourteen freshly minted tracks including catchy lead single "Bringing it Home". Beginning, Friday September 8, 2017, Fake Nudes will be available to pre-order on CD, 180 Gram vinyl or digitally.


Details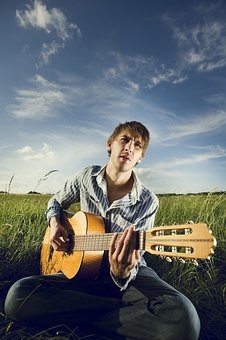 MUSIC NEWS: TUESDAY, SEPTEMBER 5, 2017
MOLLY HATCHET 
Dave Hlubek, founding member of Jacksonville band, Molly Hatchet, dead at 66.
More info to come
LADY GAGA-MONTREAL
Lady Gaga fans were left disappointed last night when the pop star cancelled her show at Montreal's Bell Centre. The singer tweeted at that she got sick while singing in the rain during her recent show at New York's Citi Field. Lady Gaga later tweeted that she was sending free pizza to any of her fans outside The William Gray hotel in Montreal. Promoter Live Nation said Lady Gaga has been told by her doctor to reschedule due to respiratory infection and laryngitis and suggested fans hold on to their tickets. Lagy Gaga is scheduled to bring her Joanne World Tour to Toronto's Air Canada Centre tomorrow and Thursday. 
---
COUNTRY MUSIC ASSOCIATION AWARDS
He had one of the biggest hits of the summer. But Sam Hunt didn't get as much love as he could have when the Country Music Association nominations came out. While the song ``Body Like a Back Road'' did get nods for top single and top song, Hunt himself wasn't nominated for best male vocalist or for entertainer of the year. Overall, the top nominee is Miranda Lambert, who has five.
Little Big Town and Keith Urban have four nods each. Also picking up a nomination: Taylor Swift who rules the pop world these days. She's up for song of the year for writing ``Better Man,'' which is performed by Little Big Town. Winners will be announced at ceremony set for Nov. 8 in Nashville. Brad Paisley and Carrie Underwood will host. 
---
GARTH BROOKS - COUNTRY MUSIC ASSOCIATION AWARDS
Garth Brooks is showing he still has plenty left in the creative tank. The veteran country music star will be in the running for his sixth entertainer of the year award when the Country Music Association Awards are handed out this fall. If he wins, it will mark his third straight win in that category. What makes that even more remarkable is that the back-to-back wins come after Brooks came back from ``retirement.'' Along with Brooks, nominees for entertainer of the year are Luke Bryan, Eric Church, Chris Stapleton and Keith Urban. 
---
BEYONCE - BIRTHDAY
Beyonce turned 36 yesterday. But she took steps to make sure others in need could share in the receiving. She posted a series of photos from her birthday bash on her website and included links urging fans to donate to charities helping Houston recover from the effects of Hurricane Harvey. Among those attending Beyonce's bash were former first lady Michelle Obama and tennis star Serena Williams.
 ---
MICHAEL JACKSON - ``THRILLER 3D''
Michael Jackson died more than eight years ago. But director John Landis says he's ``still upset'' by his passing. Landis says Jackson was one of the ``truly great performers'' and says he still hasn't wrapped his head around the idea that he's gone. Landis has screened a 3-D version of Jackson's ``Thriller'' video at the Venice Film Festival. Landis, who directed the original 1983 clip, says the sad part about the rerelease is that Jackson isn't here to see it. Landis says he thinks Jackson ``would love it.''
WALTER BECKER - REMEMBERED
Steely Dan had some of the biggest rock hits during the 1970s and early 1980s. But chances are, most music fans wouldn't recognize the co-founders of the group if they saw them on the street. With the death of Walter Becker the other day, the music world is remembering the group as one that churned out a number of big hits in a short span of time. And both Becker and co-founder Donald Fagen were able to escape the relentless spotlight that dogged many other artists of their era. But fellow musicians were quick to appreciate their efforts. A number of acts from diverse musical quarters from Bette Midler to Questlove and Bootsy Collins have offered tributes on social media after Becker's death. 
---
TAYLOR SWIFT - SINGLE
We don't know yet how it will do in sales. But Taylor Swift's latest song has already captivated the online world.
``Ready For It'' is a trending topic on Twitter. The release is the second from Swift's new album, ``Reputation.'' The first was ``Look What You Made Me Do.''
(The Associated Press)
Details