Music News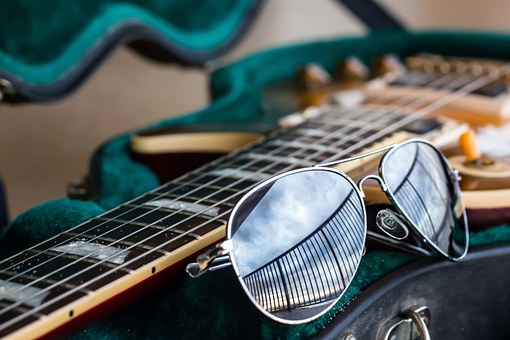 MUSIC NEWS: TUESDAY, FEBRUARY 27, 2018
HEDLEY - OPENER
Canadian band Hedley's opening act for last night's concert in Quebec City was cancelled after sexual assault allegations against the embattled band's lead singer Jacob Hoggard emerged. Videotron Centre, the venue hosting the show, announced on its
Facebook page that rock band Liteyears was no longer slated to begin the concert. The move follows a C-B-C story on Sunday that recounted a 24-year-old woman's allegations that Hedley frontman Hoggard sexually assaulted her in a hotel two years ago. A
lawyer for Hoggard has denied any wrongdoing by the musician. The band has already lost opening acts, airplay on radio stations and its management company amid earlier uproven allegations of sexual misconduct.
---
DAVID BOWIE - EXHIBIT
A travelling exhibit about David Bowie will make its final stop at The Brooklyn Museum in New York next month.
``David Bowie is'' will run March 2nd to July 15th. It includes about 400 items from Bowie's archive, including the ice-blue suit he wore for the ``Life on Mars?'' video, the stage set model for the
1974 ``Diamond Dogs'' tour and several handwritten lyric sheets.
Standard tickets start at 20-dollars. The ``Aladdin Sane'' ticket goes for 25-hundred dollars and gets you private access to the exhibition, a talk with a Bowie guide, museum membership and a merchandise package.
---
ROLLING STONES - TWITTER
Oh, the things you learn from The Rolling Stones' Twitter feed, like how much Mick Jagger moves or Keith Richards is protective of his shepherd's pie. The Rolling Stones tweet that Jagger runs the equivalent of 19-kilometres at each Stones show. It points out Jagger broke the kilometre record at his elementary school and he's still a runner. Meanwhile, Richards requests shepherd's pie in his dressing room at every show, and they have a ``no busting the crust'' rule. That means the first slice belongs to Richards and no one else can break the crust. The Rolling Stones have just announced a European tour that begins May 17th in Dublin.
---
``THE OSBOURNES'' - PODCAST
``The Osbournes'' are back -- only this time, it's a podcast. Jack Osbourne tells The Hollywood Reporter it would never work to bring the reality show back, but ``this is probably the next best thing.'' Jack will act as host, while Ozzy, Sharon and Kelly Osbourne will give updates on their lives and talk about their time on the T-V show. Carnie Wilson and comedian Sheryl Underwood are among the guests planned. The 10-week podcast begins March 5th, the 16th anniversary of ``The Osbournes'' debut on M-T-V.
---
ED SHEERAN - GLOBAL MUSIC SALES
Ed Sheeran was the biggest music act in the world last year. The International Federation of the Phonographic Industry says Sheeran's ``Divide'' album was the top-selling album globally in 2017, and his song ``Shape of You'' was the world's bestselling single. Last year's champ, Drake, falls to second, followed by Taylor Swift, Kendrick Lamar and Eminem.
---
SCOTT IAN - HEADLINING DOWNFALL
Anthrax and Killswitch Engage are co-headlining a tour by alternating who closes the show, and being the closer is not necessarily the slot either band wants. Anthrax guitarist Scott Ian says you could ask members of either band and they'd give the same answer: they'd rather be the second-to-last act on stage. Ian says the truth is that audiences get tired with a multi-act concert, especially if it's a festival and people are baking in the sun. Ian has more energy when he goes on earlier, too.
He says it would be great if he could play at four in the afternoon, ``but on a Tuesday, that's just not going to work.''
---
YOUNGBOY NEVER BROKE AGAIN - ARREST
Authorities say YoungBoy Never Broke Again was arrested on charges of kidnapping and aggravated assault with a weapon. YoungBoy was arrested in Tallahassee, Florida over the weekend on a warrant from Waycross, Georgia. He faces extradition after appearing in court yesterday. YoungBoy is on probation in connection with his arrest for a drive-by shooting in 2016.
---
PETER MURPHY - US VISA APPLICATION PROCESS
After much delay, Peter Murphy has been forced to move his three-week San Francisco residency to the summer.
Murphy's residency at The Chapel was supposed to begin Jan. 23th.
Murphy has run into delays getting a visa and delayed the residency several times. He blames his troubles the U-S getting flooded with applications from Turkey after a dispute between the two countries, and Murphy's application got caught up as a result Murphy's
residency has been moved to June 26th to July 15th.
---
JOAN BAEZ - FINAL FORMAL TOUR
Joan Baez is calling her next tour of North America her final formal tour. It begins Sept. 11th in Ithaca, New York. Baez will release an album called ``Whistle Down The Wind'' on March 2nd.
---
REBA McENTIRE - ACM AWARDS NOMINEES REVEAL
Reba McEntire will reveal the nominees for the Academy of Country Music Awards. McEntire will read the nominations list during the 8 a-m hour of ``C-B-S This Morning'' on Thursday. ``Entertainment Tonight'' host Nancy O'Dell will announce more nominees at
8:50 a-m on ETOnline-dot-com. The full list will be available at ACMCountry-dot-com. The A-C-M Awards will air live from Last Vegas on April 15th.
---
(The Associated Press)
Details

Contributed by

Bruce Leperre
MUSIC NEWS: MONDAY, FEBRUARY 26, 2018
MARTIN GARRIX - OLYMPICS
Martin Garrix recalls watching Tiesto perform at the Olympics opening ceremony in 2004 and that inspired him to become a D-J. Now he's the one leading the party at the Olympics. Garrix was the last D-J who performed at last night's closing ceremony. Garrix writes on Instagram he can only hope and dream that he inspired someone the way that Tiesto did for him.
---
THE CRYSTALS - BARBARA ANN ALSTON - OBIT
Singer Barbara Ann Alston of The Crystals has died. The Charlotte Observer reports Alston died of the flu Feb. 16th in Charlotte at the age of 74. Alston sang lead on The Crystals' hit ``There's No Other (Like My Baby)'' and backup on ``Da Doo Ron Ron'' and ``Then He Kissed Me.'' The Crystals' biggest hit, ``He's A Rebel,'' was actually recorded by Darlene Love and The Blossoms.
---
ROBIN THICKE - BABY DAUGHTER
Robin Thicke is a dad again. He writes on Instagram his new daughter, Mia Love Thicke, was born on Thursday.
Her mother is Thicke's girlfriend, April Love Geary. Thicke also has a 7-year-old son, Julian, from his marriage to actress Paula Patton.
---
YOUNGBOY NEVER BROKE - ARRESTED
YoungBoy Never Broke Again has been arrested in Florida on a fugitive warrant from Georgia. Sheriff's records show YoungBoy, A-K-A Kentrell DeSean Gaulden, was booked yesterday in Tallahassee. The sheriff's report says YoungBoy fled from justice in Waycross, Georgia. It's not known what the charges are. YoungBoy had rap hits with the songs ``Outside Today'' and ``No Smoke.''
---
KANE BROWN - LAUREN ALAINA - ``WHAT IFS''
When Kane Brown needed a female voice for his song ``What Ifs,'' he called his childhood friend to do it: Lauren Alaina. Brown and Alaina both grew up near Fort Oglethorpe, Georgia.
Alaina says she sometimes gets choked up thinking about how two kids from the same small town separately got record deals, ended up in Nashville on different paths and got a number-one country record together. Last week, they held a party to celebrate the song's success and were surprised by their school choir director, Lamar Gillespie.
---
ED SHEERAN - DOCUMENTARY
The director of a documentary about Ed Sheeran says Sheeran surprised him by not meddling in the making of the film.
Director Murray Cummings says the things Sheeran wanted him to cut would fit in a text message. Cummings says the only change Sheeran requested was, ``Can you make the closing montage a bit more fun?''
The film is called ``Songwriter'' and it debuted at the Berlin International Film Festival on Friday.
---
GOO GOO DOLLS - ROBBY TAKAC - MUSIC THERAPY
Goo Goo Dolls bassist Robby Takac wants to help drug addicts through music. He has announced a collaboration between his Music Is Art organization and the Blues Society of Western New York to expand access to the Nurs'n Blues Program. It uses music therapy to help with coping skills.
---
GEORGE HARRISON - 75th BIRTHDAY - YESTERDAY
Paul McCartney and the family of George Harrison marked the 75th anniversary of Harrison's birth yesterday. McCartney tweeted a black-and-white photo of himself and Harrison with the caption, ``Happy Birthday Georgie. Wonderful memories.'' Harrison's widow, Olivia, and his son, Dhani, tweeted a video of Billy Preston and Eric Clapton performing Harrison's song ``Isn't It A Pity'' at the Concert For George in 2002.
---
(The Canadian Press)
Details

Contributed by

Bruce Leperre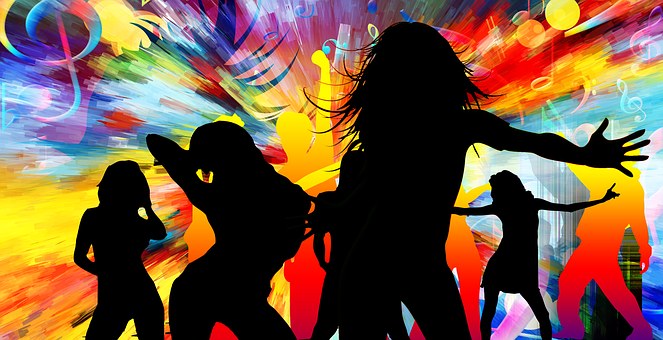 MUSIC NEWS: FRIDAY, FEBRUARY 23, 2018
Junos Arcade Fire
Arcade Fire have been added as performers to next month's Juno Awards broadcast.
The Canadian Academy of Recording Arts and Sciences says it will also give the Montreal indie rockers an international achievement award.
The news comes after embattled pop-rockers Hedley were dropped from the show following sexual misconduct allegations from anonymous social media users.
Hedley also withdrew themselves from consideration in three Junos categories they had been nominated in _ group of the year, pop album of the year and the fan choice award.
The band's members have called the allegations involving young fans ``unsubstantiated'' but acknowledged that in the past they ``engaged in a lifestyle that incorporated certain rock 'n' roll cliches.''
Arcade Fire is a leading nominee with four nods _ for best group, single, album and alternative album.
(The Canadian Press)
AARON CARTER - PTSD
Aaron Carter swears he has never even touched hard drugs. Carter tells People magazine it's ``defaming'' when people claim he was doing hard drugs when he dropped to 52-kilograms and was arrested for D-U-I last year. Carter went to a treatment centre in Malibu, California. He says he was diagnosed with post-traumatic stress disorder following the sudden deaths of his father and his sister Leslie. Carter says he still has random moments when he wants to cry, but he's seen a huge change in himself.
---
CAMILA CABELLO - SONGWRITING
Camila Cabello felt pretty good about her songwriting skills, until she got in the presence of professional songwriters. Cabello says she's written songs for the past four years, but by herself. She doubted her abilities when she started working with pros for her ``Camila'' album. What helped her along was practice. Cabello says the more she did it, the more her confidence grew.
---
MANCHESTER ORCHESTRA - BEFORE AND AFTER
Singer Andy Hull of Manchester Orchestra likes to prepare for a show by saying a little prayer of gratitude. That _ and having a bit of bourbon. Guitarist Robert McDowell says he tries not to psych himself up before a show because it raises expectations too much. He prefers to maintain a sense of calm before stepping onto the stage. Afterward, they don't party. They dissect how they did. Hull says they go over what went right and how to improve what went wrong. He says they used to party, but both their shows and their bodies suffered for it.
---
CHRIS JANSON - GRAND OLE OPRY INDUCTION
Chris Janson's induction as a member of the Grand Ole Opry is set for March 20th. Janson says he is ``unbelievably honoured, thankful and thrilled.'' Keith Urban surprised Janson with an invitation during Janson's Opry appearance on Feb. 5th.
---
STEVIE WONDER - CONCERT SCAM
First, he pleaded guilty. Now he isn't. A North Carolina man who had acknowledged his role in a scam over a Stevie Wonder concert is now trying to take back his guilty plea in the case. Mark Hubbard was to be scheduled this week in federal court in Honolulu _ but the request to change his plea is likely to delay that. Hubbard is accused of defrauding the University of Hawaii of 200-thousand by lying about being to pull together a Stevie Wonder fundraiser concert. The school paid a 200-thousand deposit _ and began selling tickets _ before learning that neither Wonder nor his management had authorized a show.
---
Details

Contributed by

Bruce Leperre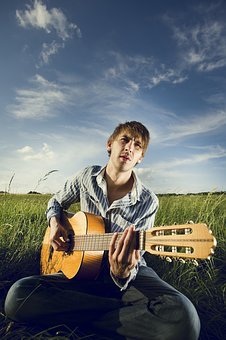 MUSIC NEWS: THURSDAY, FEBRUARY 22, 2018
DIANE WARREN WANTS THAT OSCAR
Songwriter Diane Warren isn't mincing words: she wants to win an Oscar. Warren has lost eight times. Her ninth nomination is for ``Stand Up For Something'' from the film ``Marshall,'' her collaboration with Common. Warren says if she does win, she will probably faint. She had already started writing the song when she thought Common would be a good person to add a rap.
They randomly met on an airplane and he said yes. The Oscars are March 4th.
---
O.A.R. LOVES THE OLYMPICS ATTENTION
O.A.R. singer Marc Roberge says they are ``pleasantly confused'' about all the attention they're getting because of the Olympics. It's due to the fact that commentators are using the abbreviation O.A.R. to stand for Olympic Athletes from Russia. Spotify says O.A.R. the band has seen a 46-percent rise in streams since February 9th. Roberge tells The Washington Post, ``When you get a boost like this, if you don't enjoy it, if you're too cool for school, you're not doing it right.'' He says they fell into a well-timed promotion, because the band just announced a new tour and released a single, ``Just Like Paradise.''
---
THE THINGS THAT FANS GIVE WALK THE MOON
Walk The Moon loves getting gifts from fans.
They're just not always sure what to do with them. Drummer Sean Waugaman says a fan gave them a giant painting, which was a trick to get home from a foreign country. Guitarist Eli Maiman says his favorite fan gift was a voodoo doll of himself. Bassist Kevin Ray says his voodoo doll sits on top of a speaker in his studio and stares at him. Singer Nicholas Petricca (peh-TREE'-kah) says his dream is to have a mansion so big that he has a room dedicated to gifts that fans have given them.
---
ANDREW W.K. GETS AWARD FROM SUICIDE PREVENTION GROUP
Andrew W-K says words cannot convey how astonished he is to be named Person of the Year by a suicide prevention group. The American Association of Suicidology will present Andrew W-K with the award in Washington in April. The group chose him because of ``his consistent and powerful use of positivity to improve the lives of those who hear his music.'' Andrew W-K says he will accept the award for ``every person who has struggled and overcome, and struggled and fallen,'' because he has been both. He adds, ``May the Party Gods grant us ever more strength, so we may all help make the world a partier place.''
---
CHRIS CORNELL'S WIFE JOINS ADDICTION NONPROFIT
Chris Cornell's widow will join the advisory board of the Addiction Policy Forum, a nonprofit group that works to improve policies related to substance abuse. Vicky Cornell says she can't bring her husband back, but she can help other families struggling with addiction.
---
ARIANA GRANDE PULLS OUT OF SURPRISE BRIT AWARDS PERFORMANCE
Ariana Grande was too sick to make a surprise appearance yesterday at the Brit Awards, Britain's answer to the Grammys. Organizers say Grande was supposed to participate in a tribute to the victims of the bombing at her concert in Manchester, England, last May. She was under doctor's orders not to travel. Liam Gallagher of Oasis replaced her, singing ``Live Forever.'' Brit Award winners include Dua Lipa, Lorde (LORD), Foo Fighters, Rag'n'Bone Man and Gorillaz.
---
(The Associated Press)
Details

Contributed by

Bruce Leperre
MUSIC NEWS: WEDNESDAY, FEBRUARY 21, 2018
CHRIS STAPLETON STILL DOES COVER SONGS
NASHVILLE (AP) _ Just because Chris Stapleton didn't write the song doesn't mean he won't perform it. Stapleton made his name as a Nashville songwriter and he acknowledges that for a while, he believed he could only sing songs he wrote. He's changed his mind because he says there are so many great songs that have nothing to do with him. Stapleton says whether it's an old R-&-B song, a country tune, or an old blues song, they're worth singing and he's going to do it.
---
R. KELLY BEHIND ON RENT
R. Kelly has been evicted from two homes near Atlanta for unpaid rent. The Atlanta Journal-Constitution reports Kelly owes more than 31-thousand dollars in past due payments to S-B Property Management Global, according to filings with the Fulton County magistrate court. Representatives for Kelly and for the property manager declined comment.
---
KESHA RECOVERS FROM KNEE SURGERY
Kesha had surgery yesterday to repair an A-C-L tear in her knee. Kesha suffered the injury in a fall at a concert in Dubai on February 9th. She has called off her tour dates for March and April in Australia, New Zealand, Taiwan and Japan.
Kesha's American tour with Macklemore is expected to go on as planned, starting June 6th in Phoenix.
---
JOHN LEGEND
A 64-year-old man has been convicted of stealing John Legend's luggage at Kennedy Airport last March. Prosecutors say Agustin Hilario was convicted yesterday of criminal possession of stolen property. He was accused of stealing Legend's Louis Vuitton bag containing 25-thousand dollar cufflinks while it was momentarily unattended on a luggage cart. Hilario was identified through surveillance camera footage.
---
MIKE NESMITH AND MICKY DOLENZ OF THE MONKEES ANNOUNCED TOUR
For the first time, Mike Nesmith and Micky Dolenz of The Monkees will tour together as a duo. ``The Mike and Micky Show'' tour begins June 1st in Chandler, Arizona. The show will highlight several of Nesmith's compositions, including some that have never been performed live. Where's Peter Tork? He's working on an album of Lead Belly songs with his band, Peter Tork and Shoe Suede Blues. Tork says he ``wishes the boys well'' and he's ``learned to say never say never on things further down the line.''
---
MICHAEL W. SMITH: DON'T EVEN GO THERE
Every now and then, someone tries to get Michael W. Smith to lose his cool online. He doesn't take the bait.
Smith says sometimes a hater will try to pick a fight with him online, but he never engages the debate because most of the time it's over something that isn't true. If anything, the trolls inspire him. Smith says he wrote a song called ``Revolution'' for his new album, ``A Million Lights,'' about divided opinions on social media.
``A Million Lights'' came out last Friday. As if that were not enough to keep him busy: Smith also will release a worship record called ``Surrounded'' this Friday.
---
NO JUNO NOMINEE REPLACEMENTS FOR HEDLEY
The Juno Awards will not be naming replacement nominees now that embattled rockers Hedley have withdrawn from consideration. The Vancouver pop-rockers say they don't want to be a ``distraction'' at what they call ``Canadian music's biggest night,'' as they continue to face sexual misconduct allegations posted by anonymous social media users. The Junos say no alternates will be added to the categories affected by Hedley's withdrawal, because voting has already begun. A spokeswoman says votes already registered for Hedley will be thrown out, but voters will not be asked to submit a new ballot. This year's Junos show takes place in Vancouver next month.
(The Associated Press)
Details

Contributed by

Bruce Leperre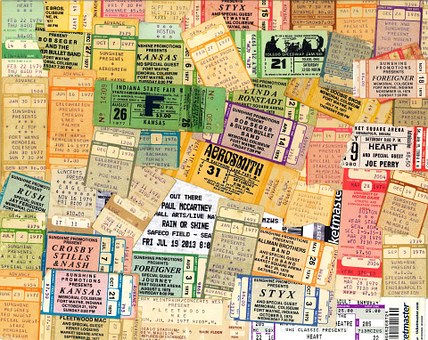 MUSIC NEWS: TUESDAY, FEBRUARY 20, 2018
FERGIE - ANTHEM - REACTION
The Star-Mangled Banner? Fergie has placed herself among those in the pantheon of singers who have gotten notice for singing the U-S anthem before a sporting event.
Unfortunately for her, she's in the section of that pantheon of those who have made a mess of it. Her slowed-down, bluesy take on ``The Star-Spangled Banner'' was mocked by fans and players at the Staples Center on Sunday _ and was, for the most part, trashed on social media. Some have compared her performance to that of non-singers like comedian Roseanne Barr and track star Carl Lewis.
But even Barr is trying to distance herself from Fergie, telling Fox her performance in San Diego years ago was nowhere near as bad as Fergie's.
---
PRESIDENT - MUSIC
With President's Day done in the U-S, it's a good time to take note of how many chief executives have made their way in pop music references. Billboard reports the site LyricFind calculated each song that mentions a U-S president _ whether positively or negatively. And the winner _ in a landslide _ is Barack Obama. He was name-checked 309 times in songs. That's more than twice the number of references to runner up George W. Bush and the number three entry, Bill Clinton. And _ this might be tweet-worthy _ Obama's total is nearly 10 times as many as his successor, Donald Trump.
---
DONOVAN WOODS - DIVERSITY IN COUNTRY MUSIC
Donovan Woods says country music has a ways to go when it comes to being more inclusive. The folk singer-songwriter is out with a song titled ``Burn That Bridge.'' And in the video, the concept of falling in and out of love with each other _ is represented by a gay couple. Woods says when it comes to embracing diversity, the country music industry is ``not doing well at all.''
He says he's ``shocked again and again'' at how slowly things have developed. Woods tells Billboard there are a lot of artists ``whose public persona still doesn't match their private feelings about a lot of things.'' He says it would be better if artists weren't ``afraid to sort of express their real opinions outwardly for fear of losing fans.'' ''Burn that Bridge`` is on Woods' album, titled ''Both Ways,`` due out April 20th.
---
``DESPACITO'' AND THE OLYMPICS
If, by chance, you decided to tune into the Winter Olympics to escape hearing the song ``Despacito'' _ too bad.
The song that dominated last year's sales chart is also making its presence felt at the games in North Korea. Billboard reports that during the short program of the ice dancing competition show on T-V on Sunday _ no fewer than three separate pairs performed to the Luis Fonsi & Daddy Yankee song. Don't blame the skaters, though.
Competitors were required to include a Latin rhythm into their routine _ so many decided to go with ``Despacito.''
(The Associated Press)
FANTASIA - CANCELS CONCERTS
Fantasia has been forced to call off concerts while she deals with an injury and a personal tragedy. Her management issued a statement saying she called off Saturday's show in Atlantic City, New Jersey and this coming Saturday's show in Reading (RED'-ing), Pennsylvania. Fantasia's doctor told her she needed more rest after suffering a knee injury. Fantasia's oldest nephew recently died as well.
---
WILLIE NELSON - NEW ALBUM
Just a year after Willie Nelson released a full studio album, he's ready to release another one. Nelson will put out ``Last Man Standing'' on April 29th, his 85th birthday. It contains
11 new songs Nelson wrote with longtime collaborator Buddy Cannon.
Nelson put out the album ``God's Problem Child'' last April 28th.
---
AMERICA - WIDOW - DONATES GUITAR
A college student whose guitar was destroyed in a dormitory fire now has a replacement, thanks to the widow of bassist David Dickey of the band America. Officials with Texas State Technical College in Sweetwater say Maggie Dickey donated an Epiphone electric guitar to Isaiah Ornelaz. She calls it one of her husband's favourites. Orenelaz was one of more than two dozen students who lost their possessions in a fire in their dorm earlier this month. No one was hurt. A college employee posted a plea on Facebook to get another guitar for Ornelaz, an automotive technology student who is also an aspiring musician. David Dickey died in 2016.
---
GARRISON KEILLOR - ACCUSER DISCLOSED
It looks like the person who blew the whistle on Garrison Keillor wasn't a woman _ but a man. A report in the Minneapolis Star Tribune says the informant was Dan Rowles, who had been tight with Keillor during his 16 years on the show. He was fired last summer, according to the newspaper report _ and spoke up after he left. His complaint led to an investigation by Minnesota Public Radio that concluded Keillor had engaged in dozens of sexually inappropriate incidents over the years involving a longtime female writer for the show, whose name hasn't been made public. The Star Tribune reports the women didn't tell M-P-R her account until two months after Rowles came forward.
---
BALLET LEADER - CLEARED OF ALLEGATIONS
A two-month investigation has found no verifiable sexual harassment or physical abuse by former New York City Ballet leader Peter Martins. Word of the results of the probe is in The New York Times. Martins says he is ``gratified'' by the findings, which forced his retirement in January. Not so much so are two female dancers who made the accusations; they denounced the findings of the investigation.
---
HARRY CONNICK JR. - TV SHOW CANCELLED
Apparently T-V viewers were not so wild about this particular ``Harry.'' And because of that, the show hosted by Harry Connick Jr. is going off the air. N-B-C-Universal says the show will wrap once its second season is done _ which means it will tape through September before disappearing from the airwaves, cable boxes and satellite dishes. The talk and variety show had trouble drawing the kind of audiences that shows like the one hosted by Ellen DeGeneres did. In a statement, Connick says he was proud of the show and grateful for the chance to have one.
---
(The Canadian Press)
---
HEDLEY
The members of the embattled rock band Hedley say they have withdrawn from consideration for three awards at this year's Junos and plan to ``talk about how we have let some people down, and what we intend to do about it.''
Last week, the pop-rockers were dropped by their management team and blacklisted by scores of radio stations in the wake of sexual misconduct allegations that had been circulated by anonymous social media users.
In a statement released today, the band says it won't be cancelling 23 shows it has booked through March 23 because ``the easy thing to do would be to cancel the tour and hide.''
The statement adds the band intends ``to start making positive changes, starting right now.''
The former MuchMusic darlings _ fronted by Jacob Hoggard and including Dave Rosin, Tommy Mac and Jay Benison _ released a statement last Wednesday calling the allegations involving young fans ``unsubstantiated'' but acknowledged they ``engaged in a lifestyle that incorporated certain rock 'n' roll cliches.''
The two acts who were booked as openers for Hedley's current tour _ Neon Dreams and Shawn Hook _ both announced Friday that they were backing out of the rest of the shows.
(The Canadian Press)
Details

Contributed by

Bruce Leperre
MUSIC NEWS: FRIDAY, FEBRUARY 16, 2018
Hedley's management drops band amid sexual misconduct allegations
The management team representing the pop-rock group Hedley has terminated all ``business relationships with the band.''
A statement released Friday by Watchdog Management and the Feldman Agency cited ``the multiple allegations against Hedley'' as the reason for the decision.
The rockers _ fronted by Jacob Hoggard and including Dave Rosin, Tommy Mac and Jay Benison _ are under fire in the wake of a flurry of claims from anonymous Twitter users who alleged inappropriate encounters with the band.
A statement issued by the band calls the allegations ``unsubstantiated.''
On Thursday, Corus Radio announced it had suspended all airplay of Hedley songs across its 39 music stations, as did other stations in Edmonton and Vancouver.
The Junos also dropped the Vancouver group from the upcoming televised awards bash in what was called a joint decision with the band ``after careful consideration of the situation.''
(The Canadian Press)
SMASHING PUMPKINS - TOUR
Three-quarters of the original lineup of Smashing Pumpkins have announced a tour. Billy Corgan, Jimmy Chamberlin and James Iha will kick off the ``Shiny and Oh So Bright Tour'' in Glendale, Arizona, on July 12th. The band and original bassist D'arcy Wretzky have been going back and forth in the media about whether Wretzky was welcomed to participate. Later-era Pumpkins guitarist Jeff Schroeder will join as part of a three-guitar lineup. Tickets go on sale to the general public next Friday.
---
DAVID COOK - ``KINKY BOOTS''
David Cook will be stepping into ``Kinky Boots'' on Broadway. Billboard reports Cook will play the role of Charlie Price, the son of a shoe factory owner who takes over his father's business. Cook's debut is April 3rd. He takes over the role currently played by Jake Shears of Scissor Sisters. Kirstin Maldonado of Pentatonix will extend her run with the production until April 26th. Cook also is releasing an E-P today called ``Chromance.''
---
TOMMY LEE - ENGAGED
Motley Crue drummer Tommy Lee is giving marriage another go. He announced his engagement on Instagram on Valentine's Day to former Vine star Brittany Furlan. He posted a video of her sparkling engagement ring and the caption, ``Well this certainly beats chocolates!'' He's 55, she's 31. It will be Lee's fourth marriage.
---
COUNTRY MUSICIANS - PUMPED FOR CONCERTS
Before a concert, Brett Eldredge is either chilling with his dog or dancing to dumb songs with his band.
Eldredge says his dog is good at relaxing his mind, and if he can dance to a silly song and feel ``fun and goofy,'' then it's good for his performance. Maddie and Tae's Taylor Dye says they dance to songs before concerts too, and they tell each other how grateful they are to be there. Lindsay Ell says she does push-ups with her band to get warmed up. Chris Young says before concerts, he does a shot with his band and they ``tell each other not to suck.''
---
GRAMMYS - NOMINEES - GENDER MAKEUP
The Recording Academy is admitting to its members that it needs to be more inclusive to women, but it says it's not as exclusive as a recent study indicated. A University of Southern California study found that between 2012 and 2017, 90.7 of Grammy nominees were male and 9.3 per cent were female, but that looked at only five categories. In a letter sent to members that was obtained by The Associated Press, the academy says in looking at all Grammy categories in the same time period, 17 per cent of nominees were women. The letter says, ``Women are 50 per cent of our world. We need their voice and presence at every level.''
---
ELECTRIC DAISY CARNIVAL - LINEUP
Kaskade, Afrojack, Diplo and Marshmello are part of the lineup for the Electric Daisy Carnival in Las Vegas. Unlike past years, the festival will be in May rather than June to take advantage of cooler temperatures. Last year's festival was in the middle of a heat wave. Martin Garrix, Zedd and Khalid also will perform for this year's festival, set for May 18th-20th.
(The Associated Press)
Details

Contributed by

Bruce Leperre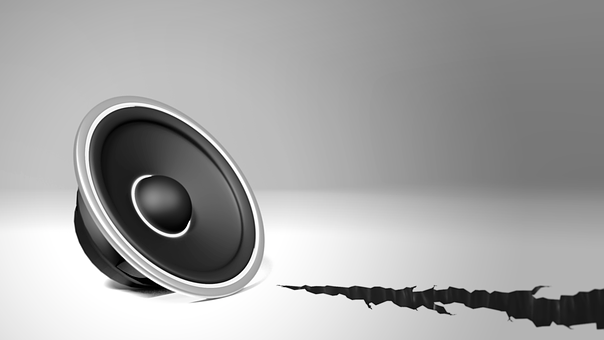 MUSIC NEWS: THURSDAY, FEBRUARY 15, 2018
PORTUGAL. THE MAN - TOUR BUS FIRE
Fire authorities in Iowa City, Iowa, say a tour bus for Portugal. The Man caught fire Tuesday afternoon. No injuries were reported. The bus was parked on the campus of the University of Iowa when the fire is believed to have started in the heating and cooling system. Portugal. The Man still did their show Tuesday night. The band has had bad luck with touring vehicles. In 2011, their touring van and trailer full of equipment was stolen after they played Lollapalooza in Chicago. The equipment was recovered.
---
METALLICA - POLAR MUSIC PRIZE
Metallica say they are thrilled to receive ``one of the most unique and distinctive honours in music,'' the Polar Music Prize. It's the first time a metal band has won. The Swedish award panel says Metallica has taken rock music ``to places it has never been before.'' Metallica says they will be ``extremely proud to accept the award'' from the King of Sweden in Stockholm on June 14. Afghanistan's National Institute of Music also was named a Polar Music Prize winner.
---
JONNY GREENWOOD - ``PHANTOM THREAD''
Radiohead guitarist Jonny Greenwood had to write something romantic for a change. Greenwood says most of the film music he's written has been ``quite mournful or frightening,'' like what he did for ``There Will Be Blood.'' He sent his typical stuff to director Paul Thomas Anderson for the film ``Phantom Thread,'' but Anderson wanted music for a love story. Greenwood says he decided to write music to simulate that feeling at a classical concert when it's all quiet and the orchestra starts. Greenwood's score is up for an Oscar this year.
---
LEE DEWYZE - COVER SONGS
Maybe you remember Lee DeWyze for bringing out a bagpiper as he sang ``Hey Jude'' on ``American Idol.'' DeWyze says he will never do that song in concert, bagpiper or not. He also won't do his version of U2's ``Beautiful Day,'' which was his first single after he won in 2010. DeWyze says it's not that he doesn't like those songs, but he wants to showcase his own music. He says everyone who goes on ``American Idol'' wants to introduce people to what they can do. His latest effort is the album ``Paranoia,'' which he says explores love, loss and relationships. It comes out tomorrow.
---
HARRY CONNICK JR. - ``THE STING''
Harry Connick Junior will play the Paul Newman role in a musical adaptation of ``The Sting.'' Broadway-dot-com reports Connick will portray hustler Henry Gondorff. The musical will run in Millburn, New Jersey, for a month beginning March 29th.
Producers hope to bring it to Broadway.
---
(The Associated Press)
Details

Contributed by

Bruce Leperre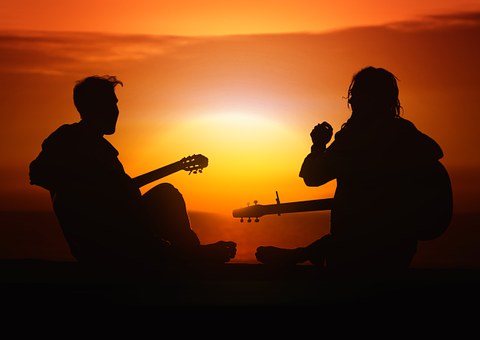 MUSIC NEWS: WEDNESDAY, FEBRUARY 14, 2018
SWEDEN-POLAR-MUSIC-PRIZE
American heavy metal band Metallica and Afghanistan's National Institute of Music have won the 2018 Polar Music Prizes, a Swedish award. It is the first time a heavy metal band gets an award given each year for significant achievements in music. The award panel said Metallica had ``through virtuoso ensemble playing and its use of extremely accelerated tempos'' taken rock music ``to places it had never been before.'' It said the Afghan ensemble ``revives Afghan music, and shows you can transform lives through music.''
Drummer Lars Ulrich, who co-founded Metallica, said getting the prize ``puts us in very distinguished company.'' They have been invited to receive their awards, including a cash prize of 1-million kronor or 124-thousand U-S dollars each, on June 14th from members of the Swedish royal family in Stockholm.
---
ROBERT PLANT DROPS IN RALEIGH RESTAURANT
As one of the owners of a restaurant in Raleigh, North Carolina, puts it, when Robert Plant walks in, he kind of stands out. Plant and his band, the Sensational Space Shifters, stopped by Garland restaurant after doing a show in Raleigh on Friday, according to the News and Observer. Co-owner and chef Cheetie Kumar says the kitchen was closed, but she whipped up several small plates, including hummus, fried cauliflower and a beet-and-persimmon salad. Co-owner Paul Siler says they felt bad for not being able to serve a proper meal, but it meant that they could hang out with Plant. Plant and the band sang ``Happy Birthday'' to Kumar, even though it was not her birthday.
---
SUGARLAND: WHAT DID WE MISS?
Sugarland's back after a five-year hiatus and they believe it was an interesting chunk of time to be out of the music business. Singer Jennifer Nettles says they didn't even have an Instagram account five years ago. She says they completely missed ``bro country,'' which works out fine for her because she's not a guy. Sugarland's new song, ``Still The Same,'' is about Nettles and Kristian Bush getting back together and how they felt about that.
Nettles says it wasn't even art imitating life, but art as life.
---
ALOE-BLACC-IMAX-FILM
U-S tourism officials hope Aloe Blacc's musical journey around the country will inspire international visitors to do the same. The tourism group Brand U-S-A is releasing a 40-minute I-MAX movie this week called ``America's Musical Journey.'' It follows Blacc as he explores jazz in New Orleans, rock and roll in Memphis, hip-hop in New York, country music in Nashville and Motown in Detroit. Gloria and Emilio Estefan give him a lesson in Latin beats in Miami. Blacc says the film shows the best there is to see in America. ``America's Musical Journey'' premieres tomorrow at the National Air and Space Museum in Washington.
---
ZAC-BROWN-BAND-GUITARIST-DAUGHTER
Zac Brown Band guitarist Coy Bowles is a father for the second time. His representative tells People magazine that Bowles' wife, Kylie, gave birth to a girl on Monday in Atlanta. They have named her Millie Mercy Bowles. They also have a 15-month-old daughter, Hattie.
---
(The Associated Press)
Details

Contributed by

Bruce Leperre
MUSIC NEWS: TUESDAY, FEBRUARY 13, 2018
MUSIC-OTTAWA-BLUESFEST
Bryan Adams, Jethro Tull, Beck and the Foo Fighters are some of the headliners signed up to perform over 10 days in July at R-B-C Bluesfest in Ottawa. The roster also includes the Dave Matthews Band, Shawn Mendes, Colin James, 70s rockers Lighthouse and fellow Canadian acts such as rock trio Three Days Grace and The Strumbellas. Other confirmed performers include Reggae star Shaggy _ who just released an album with Sting _ and Montreal electric funk duo Chromeo. General tickets for the festival, which runs from July 5th to 15th, go on sale Friday morning at 10.
---
OBIT-DARYLE-SINGLETARY
The country music world is crushed by the news of Daryle Singletary's death. Randy Travis says co-producing Singletary's debut album was a highlight of his career. Luke Combs tweets, ``This one hurts.'' Travis Tritt calls Singletary ``a true country voice,'' while Charlie Daniels says Singletary ``sang country like country should be sung. Josh Turner says Singletary is the one who convinced him to move to Nashville. Terri Clark says Singletary was ''sweet and kind to everybody who he met`` and ''this hits way too close to home.`` Singletary died yesterday at his home in Lebanon, Tennessee, at the age of 46. A cause of death was not given.
---
OBIT-VIC-DAMONE
Funeral arrangements are pending for Vic Damone, who died Sunday at a hospital in Miami Beach after suffering a respiratory disease. He was 89. Along with Tony Bennett, Damone was one of the last of the post-war Italian-American crooners. Damone's hits included ``An Affair to Remember,'' ``You're Breaking My Heart'' and ``On The Street Where You Live.'' Damone dabbled in acting and even was supposed to play Johnny Fontane in ``The Godfather'' before Al Martino landed the part.
---
SMASHING-PUMPKINS-REUNION
So, do The Smashing Pumpkins want former bass player back with the group on its reunion tour? Depends on who you ask. D'arcy Wretzky says she has been excluded from any reunion effort. But the band has released a statement to The Associated Press saying the band has reached out to Wretzky for nearly two decades, but without success. The statement says multiple efforts to get her back with the group have failed, but ``not for a lack of trying.'' The statement says the band wishes Wretzky the best and hopes to reconnect with its fans soon.
---
JUDAS-PRIEST--TOUR
Judas Priest guitarist Glenn Tipton will stop touring because he's got Parkinson's disease. The band's website says Tipton was diagnosed ten years ago. Tipton can play some of the less-challenging songs these days, but he's stepping back from touring as the disease progresses. Tipton says he is not leaving the band, just that his role has changed. He says he will go on stage as he feels he's able. Tipton has chosen guitarist Andy Sneap to take his place. The rest of Judas Priest says they will welcome Tipton back to the stage anytime he wants.
---
MARY-J-BLIGE -SERIES
Mary J. Blige will play a role in a Netflix series based on a comic by Gerard Way of My Chemical Romance. The Hollywood Reporter reports Blige will star as a time-traveling assassin in the series ``Umbrella Academy.'' It's about a dysfunctional family of superheroes. A premiere date has not yet been announced.
---
(The Associated Press)
Details

Contributed by

Bruce Leperre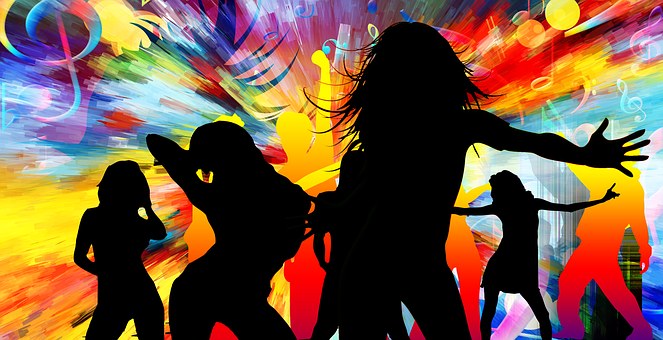 MUSIC NEWS: MONDAY, FEBRUARY 12, 2018
JUSTIN TIMBERLAKE - CHARTS
Justin Timberlake has picked up his fourth number-one album. ``Man of the Woods'' debuts at the top of the Billboard 200 album chart. It moved 293-thousand units in its first week of release. Timberlake had number-one albums with parts one and two of ``The 20/20 Experience'' and with ``FutureSex/LoveSounds.''
He also had two number-one records as part of 'N Sync, ``No Strings Attached'' and ``Celebrity.''
---
AUTOPSY - LAS VEGAS SHOOTER'S MOTIVE
The gunman at the Route 91 Harvest Festival in Las Vegas was not in an altered state, according to an autopsy report released Friday. It indicates Stephen Paddock was sober when he killed 58 people, including four Canadians, and wounded more than
800 on October 1st. The report says he had anti-anxiety drugs in his system but was not under the influence of them. He was slightly overweight and had high blood pressure and bad teeth, but he was otherwise a healthy 64-year-old. A microscopic brain examination conducted at Stanford University did not reveal any clues as to why Paddock conducted the deadliest shooting in modern U-S history.
Paddock's doctor told police he suspected Paddock was bipolar, but Paddock was suspicious of medication and would only accept an anti-anxiety drug prescription.
---
OBIT - MR. BIG - DRUMMER - PAT TORPEY
The drummer for Mr. Big has died. Pat Torpey passed away on Wednesday from complications from Parkinson's disease. He was 64. Torpey was a founding member of Mr. Big in 1988.
Their biggest hit was ``To Be With You,'' a number-one song in 1991.
Torpey played drums on the last Mr. Big album, ``Defying Gravity,'' which came out in July.
---
JAY-Z - TRAYVON MARTIN RALLY
Jay-Z was a surprise guest at a peace rally held outside Miami on Saturday in memory of slain teenager Trayvon Martin. Local news outlets report Jay-Z joined Martin's parents at the Peace Walk and Peace Talk rally. Jay-Z is producing a documentary about Martin, a black teen who was fatally shot in 2012 by white neighbourhood watch volunteer George Zimmermann.
---
GUCCI MANE - MOVIE
``The Autobiography of Gucci Mane'' is going to be made into a movie. The Hollywood Reporter reports Paramount Pictures and Imagine Entertainment have picked up the rights to turn Mane's life story into a film. Mane was born in a poor area in Alabama and fell into gangs and drug-dealing when his mother moved the family to Atlanta. He spent three years in prison for firearms possession. Music was his saving grace. He hit number one as a featured act on Rae Sremmurd's (RAY SHRIM'-ers) song ``Black Beatles.''
---
HUEY LEWIS AND THE NEWS - MUSICAL
A musical based on the music of Huey Lewis and the News will be heading to Broadway. Lewis says in a video announcement the musical is an original story and not about the band. Jimmy Kimmel, who appears in the video as well, jokes he quit his job to take on the role of Lewis. Casting and run dates have not yet been announced.
---
LUCINDA WILLIAMS - MEMOIR
Lucinda Williams says she has a big story to tell. Williams is working on an autobiography that so far is untitled. Williams says she wants people to know what's behind her songs. Publisher Henry Holt and Company says the book will be out in 2020.
---
IAN ANDERSON - BACKUP PLAN
Ian Anderson of Jethro Tull became a musician only because he couldn't become a policeman or a journalist. Anderson says his Plan A was to go into the police academy and his Plan B was journalism, but they both fell through. Anderson jokes that he thought, ``I guess I'll have to be a rock star instead.'' He says the police force didn't want him and he ``can't imagine why.'' His advice for novice musicians is to have a Plan B and a Plan C, because it's very hard to crack into music.
---
JESSICA ANDREWS - BABY
Jessica Andrews is a mom. Andrews posted an Instagram photo of herself with her baby boy, born last Tuesday. She and husband Marcel Chagnon have named him Rockwell. He's their first child.
---
MICHELLE BRANCH - EXPECTING
Michelle Branch says she and Black Keys drummer Patrick Carney were about to send out ``save the date'' cards for their wedding when they got a surprise. She's pregnant. Branch posted her sonogram on Instagram, saying ``Baby Carney is happening this summer!'' She says they intended to marry in May but the wedding is postponed. Branch also has a 12-year-old daughter from her previous marriage to bassist Teddy Landau.
---
TOMMY ROE - RETIRES
Tommy Roe has announced his retirement after 55 years in music. Roe, who is 75, writes on Facebook it's been a gift to share his time with fans. He says he hopes his music continues to bring ``a smile to your hearts and joy to your life.'' Roe is known for such 1960s hits as ``Sheila,'' ''Dizzy,`` ''Hooray for Hazel`` and ''Sweet Pea.``
---
TRAVIS SCOTT - KEY TO HOMETOWN
Saturday was Travis Scott Day in Missouri City, Texas. Scott was given the key to the city from Mayor Allen Owen. Scott says the day was better than any day he's ever lived and it's his first award ever.
---
CLIFF BURTON DAY
The 93-year-old father of late Metallica bassist Cliff Burton says his son would have had a huge smile on his face when he saw how his hometown had honoured him. Supervisors in Alameda County, California, declared Saturday ``Cliff Burton Day''
on what would have been Burton's 56th birthday. Burton was born in Castro Valley. He was killed in a bus accident in 1986 at the age of 24. A Metallica fan gathered 56-hundred signatures to get officials to recognize Burton.
---
(The Canadian Press)
Details

Contributed by

Bruce Leperre