Music News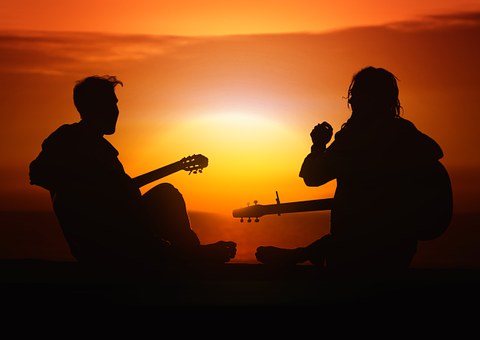 MUSIC NEWS: THURSDAY, FEBRUARY 1, 2018
TAYLOR SWIFT GROPER HIRED
The Denver radio D-J who was fired for groping Taylor Swift has a new job at a radio station in Greenwood, Mississippi. The New York Daily News reports David Mueller co-hosts the morning show ``Jackson and Jonbob'' under the name Stonewall Jackson on KIX 92.7. Mueller sued Swift last year for getting him fired after she accused him of groping her. She countersued and won damages of one dollar. Station owner Larry Fuss says he believes Mueller's story and ``he's either the world's best liar, or he's telling the truth.'' Fuss says the station's Facebook page has been deleting negative comments from Swift fans from out of state.
---
LORDE CONCERT CANCELLATION - LAWSUIT
An Israeli legal rights group is suing two New Zealanders for allegedly convincing Lorde (LORD) to call off her Tel Aviv concert. The group Shurat HaDin is suing Justine Sachs and Nadia Abu-Shanab under a 2011 Israeli law that allows lawsuits against anyone calling for a boycott against Israel. The group says the New Zealanders, one Jewish and one Palestinian, wrote an open letter to Lorde last year urging her to ``join the artistic boycott of Israel.'' Lorde responded with, ``Noted! Been speaking (with) many people and considering all options. Thank u for educating me. I am learning all the time too.'' She called off the show a few days later. Sachs says she is unaware of any lawsuit.
---
LORDE - THANKS NEW ZEALAND
Lorde has taken out a full-page ad in a New Zealand newspaper to thank fans in her native country for supporting her. Lorde hand-wrote a letter that appeared yesterday in The New Zealand Herald. Lorde thanks people for supporting her ``Melodrama'' album and ``believing in female musicians.'' The ad also includes Lorde's doodles, like ``SZA'' with a crown over it and comments like ``Jay-Z's hands are really soft.''
---
LORDE - DIAMOND AWARD
Lorde (LORD) has earned a rare Diamond Award from the Recording Industry Association of America, the people who hand out gold and platinum records. Lorde's song ``Royals'' was certified for 10 million sales, which earns the Diamond Award. She's only the fifth woman to have achieved that, along with Katy Perry, Lady Gaga, Meghan Trainor and Canadian pop star Carly Rae Jepsen.
---
SIR SLY - MEGACHURCH - CONCERT HALL
If going to a Sir Sly concert ends up being a religious experience for you, they can empathize. Singer Landon Jacobs and drummer Hayden Coplen used to perform in a megachurch.
Coplen says every now and then during a show, he'll close his eyes and feel the same electricity he did back in church. Jacobs says he does too, only it's sweeter now because it's electricity he earned rather than inherited.
---
CARRIE UNDERWOOD - HUSBAND - NHL RETURN
Carrie Underwood is absolutely fine with giving up her house-husband back to the ice after just a few months of retirement. Her husband, Peterborough, Ontario native Mike Fisher, is returning to the Nashville Predators for his 18th season in the N-H-L. The 37-year-old announced his retirement in August. Underwood tweets, ``This is happening! Fish is back! So proud of you, baby! We want the cup!!!''
---
MARTY STUART - MUSEUM AND PERFORMANCE SPACE
Marty Stuart has unveiled plans for a museum complex in his hometown of Philadelphia, Mississippi. Stuart showed off artist renderings of what he's calling the Congress of Country Music during a visit at the Mississippi state capitol in Jackson yesterday. Stuart says ``congress'' means ``gathering place'' and that's what he intends to create. It will include a museum, concert venue and education centre. Stuart plans to showcase his collection of 20-thousand country music artifacts, which include handwritten Hank Williams lyrics, Johnny Cash's black suit and Patsy Cline's boots. Stuart hopes to open the complex within three years.
---
PAUL MCCARTNEY - TV HABITS
Here's something you may not know about Paul McCartney: he's a huge fan of ``Family Feud.'' A fan asked on his website for his favourite American T-V shows and McCartney says he loves ``Family Feud'' -- but he used the British name for it, ``Family Fortunes.'' McCartney says he almost always has it on in the dressing room because ``you don't have to think too hard and it's not depressing.'' He plays along, too. His other favourite American shows are ``Breaking Bad'' and ``Veep.''
---
``WE SHALL OVERCOME'' - PUBLIC DOMAIN SONG
A court has determined that the civil rights anthem ``We Shall Overcome'' is in the public domain. Song publisher Ludlow Music had claimed ownership of the song based on a copyright filed in 1960. Ludlow Music agreed in a New York federal court last week to back down on its copyright claim after losing a summary judgment in the case. The origins of the songs are unclear, but a similar song called ``We Will Overcome'' was used by striking tobacco workers in South Carolina around 1945. Peter Seeger popularized it in the late 1940s. The lawsuit was filed by the We Shall Overcome Foundation, a group that wanted to make a documentary about the song, and Butler Films, which made the 2013 film ``The Butler.''
---
CALVIN HARRIS - BEARD
Calvin Harris' beard only took him so far in awards season. Harris tweets he grew a beard to be taken seriously as a producer for Grammy consideration. He was nominated for producer of the year, but he says, ``Unfortunately this weekend I learned that even a new beard has its limitations.'' He lost to Greg Kurstin, who has produced music for Adele, Sia, Beck and Pink.
Harris has gotten rid of the beard and declares ``the experiment completed.''
---
Details

Contributed by

Bruce Leperre
MUSIC NEWS: WEDNESDAY, JANUARY 31, 2018
A judge has jailed D-M-X for being a flight risk.
U-S District Judge Jed Rakoff says DMX must stay behind bars while he waits for his sentencing for tax evasion, set for March. Rakoff says he was told D-M-X tested positive last week for cocaine, opiates and Oxycodone. Rakoff also says D-M-X traveled to St. Louis without a drug counselor. Defense lawyer Murray Richman says D-M-X took drugs to cope with his one-year-old daughter being hospitalized with a 104-degree fever for several days. D-M-X pleaded guilty in November to tax fraud. He faces up to five years in prison.
---
GRAMMYS' NEIL PORTNOW CLARIFIES ``STEP UP'' STATEMENT
Recording Academy President Neil Portnow admits ``step up'' was not the right choice of words to use regarding women in the music industry. Portnow says his comments made after Sunday's Grammys were taken out of context and did not convey the point he was trying to make. When asked after the Grammys why so few women were shown accepting awards, Portnow had said, ``It has to begin with women who have the creativity in their hearts and their souls, who want to be musicians, who want to be engineers, who want to be producers, who want to be part of the industry on an executive level, to step up.'' Now he says the music industry must ``encourage women to live their dreams and express their passion and creativity through music'' through mentoring and empowerment.
---
ALESSIA CARA HITS BACK AT DETRACTORS
To the Alessia Cara haters: no matter how awful you think she is, she thought it first.
Cara writes on Instagram she will not let everything she's worked for be diminished by people telling her she stinks. She says she's been thinking she's not good enough since she was old enough to know what it was like to think she's not good enough. She says there's a backlash to her winning the best new artist Grammy, but she had no control over that. In Cara's words, ``I'm not going to be upset about something I've wanted since I was a kid, not to mention have worked really hard for.''
---
HILARY SCOTT WELCOMES TWINS
Guess it was a good thing Hilary Scott did not attend the Grammys Sunday with the rest of Lady Antebellum. Her twin girls arrived in the early hours of Monday. Scott has posted a photo of baby hats with the letters ``A'' and ``B'' on them. She did not reveal the names. Scott writes, ``Thank you to everyone who prayed and prayed for these little ladies, and thank you Lord for healthy babies.'' Scott and her husband, Chris Tyrell, also have a four-year-old daughter, Eisele (EYES'-lee).
---
CHILDISH GAMBINO LETS GO OF THE NAME
NEW YORK (AP) _ Childish Gambino has changed his Twitter name to Donald Glover and deleted his Tweet history. Glover said after the Grammys on Sunday he stands by his decision to retire the Childish Gambino name, even though he's had success as a musician. He says he's still working on a project but he believes endings are important. He says the world would have fewer problems if ``a lot of things had death clauses.''
---
JUSTIN TIMBERLAKE - SUPER BOWL
When it comes to his Super Bowl appearance Sunday, a watchdog group is asking Justin Timberlake not to bring sexy back. Basically, the Parents Television Council is imploring Timberlake not to treat viewers to another ``wardrobe function''
like the last time he performed at the Super Bowl. That was 2004 when he ripped away Janet Jackson's costume to reveal her right breast. Timberlake has promised no repeat of what became known as ``Nipplegate'' but the T-V council says it hopes Timberlake will make sure the halftime show this year is ``safe for the children watching.''
---
(The Associated Press)
Details

Contributed by

Bruce Leperre
MUSIC NEWS: TUESDAY, JANUARY 30, 2018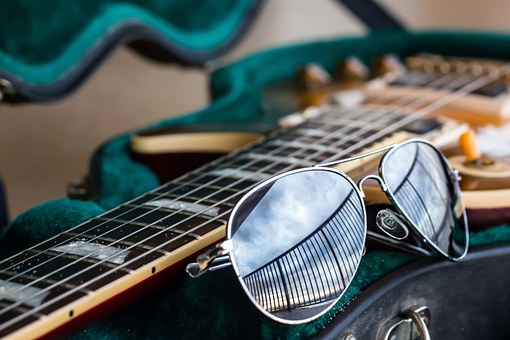 GRAMMY PRESIDENT UNDER FIRE
The Grammys are coming under fire and this time, it isn't about who won or lost awards Sunday night. Many music fans and critics are questioning whether the Recording Academy is as serious as it says it is in putting women in the forefront. During Sunday's broadcast, there were only two female winners on stage. And Lorde (LORD) -- the only woman nominated for album of the year -- wasn't invited to perform. Academy president Neil Portnow didn't help matters when he tried to explain what many saw as an oversight.
He seemed to indicate that Lorde wasn't compelling enough as a performer to merit air time. Lorde herself clapped back at the Grammy chief, saying if anyone doubts whether she can slay it on stage, they should come see her perform.
---
SHERYL CROW TAKES ON GRAMMYS
Sheryl Crow says it's time for the Grammys to go back to their previous ways and award male and female artists separately. She says it's hard for young girls to be inspired to pick up a guitar when they tune into the Grammys and see nearly category filled with men. She also ripped comments by Grammy head Neil Portnow who said women need to ``step up'' to get more attention from the academy. There were no women up for record of the year honors this year. Meanwhile only one male was nominated for best pop solo performance. And he Ed Sheeran ended up winning.
---
ED SHEERAN AND HIS CAT SAY THANKS
If there were people dismayed that Ed Sheeran for solo pop performance of the year after being the only male nominated in the category, one can only imagine how they might have had their fur ruffled by the fact that he didn't attend Sunday's ceremony.
Sheeran did acknowledge the win by posting a note of thanks yesterday on his Instagram account. He said he and his cat were celebrating the win together. Sheeran beat out stars like Lady Gaga, Kesha and Pink for Grammy for the best pop performance.
---
GRAMMYS - RATINGS
People can't seem to agree on the reason. But there's no disputing the fact: Grammy viewership is down again. The Nielsen ratings say Sunday's ceremony drew about 19 million people.
That's off 24 per cent from last year and is the lowest total in nine years. Some have said the Grammys are seeing the same drop in viewership as other awards shows have in recent years. Others feel this year's emphasis on rap acts may have cooled enthusiasm for the show in the nation's heartland. And at least on conservative news commentator says people were turned off because they expected the event would become an excuse to bash President Trump.
---
(The Associated Press)
Details

Contributed by

Bruce Leperre
MUSIC NEWS: MONDAY, JANUARY 29, 2018
The Weeknd's ``Starboy'' has picked up a Grammy for best urban contemporary album.
It's the third career Grammy for the global superstar from Toronto.
He's among a group of Canadians who scored golden gramophones in a pre-telecast ceremony where most of the awards are handed out.
Leonard Cohen's song ``You Want It Darker'' won a Grammy for best rock performance. The track appears on the Montreal singer-songwriter's final album of the same name.
Nova Scotia soprano Barbara Hannigan's ``Crazy Girl Crazy''
picked up a Grammy in the best classical solo vocal album category.
It's the first Grammy win for the contemporary opera singer.
Charles Moniz of Burlington, Ont. shared a Grammy win earlier in the ceremony for ``24K Magic'' by Bruno Mars, which scored best engineered album, non-classical.
GRAMMYS - BIG WINNERS
Bruno Mars and Kendrick Lamar have much to celebrate after last night's Grammys. Mars swept every category in which he was nominated, for a total of six. He won album of the year for ``24 Karat Magic'' and song and record of the year for ``That's What I Like.'' Mars says he made the album with love and with the goal of getting everyone dancing. Lamar won five, including best album. Jay-Z led the nominations with eight but did not win anything. Ed Sheeran, who was considered a snub for nominations in the major categories, won two pop awards. He did not attend.
---
GRAMMYS- SOCIAL ISSUES
The Grammys hardly shied away from social movements, starting with the white roses many artists wore in support of the Time's Up movement. Kendrick Lamar opened the show with a performance of ``XXX'' that ended with people dressed in red falling to the sound of gunshots. Janelle Monae called for an end of abuse of power and sexual harassment and inequality in the music industry. Kesha (KESH'-ah) performed her song ``Praying,'' which she has said is about suicidal thoughts. She performed with Cyndi Lauper, Camila Cabello, Bebe Rexha, Julia Michaels and Andra Day.
Kesha broke down in tears at the end. Cabello made a plea for immigrants, pointing out how hard she worked as a Cuban-Mexican brought to the U-S as a child. She introduced U2 performing ``Get Out Of Your Own Way'' with the Statue of Liberty as a backdrop.
Logic, Brampton, Ontario's Alessia Cara and Khalid performed ``1-800-273-8255,'' the song named for the suicide prevention hotline. Logic ended with a call for personal strength, racial and gender harmony and praise for international cultures.
---
GRAMMYS - REMEMBER MUSIC FANS
Brothers Osborne, Maren Morris and Eric Church paid tribute at the Grammys to music fans who lost their lives in the past year. Madison Square Garden went silent as the three acts performed Eric Clapton's ``Tears In Heaven.'' It was a tribute to those who died in the shootings at the Route 91 Harvest Festival in Las Vegas in October and at the bombing at the Ariana Grande concert in Manchester, England, in May.The Grammys also paid tribute to music acts who died in the past year. Chris Stapleton and Emmylou Harris performed Tom Petty's ``Wildflowers'' for the ``in memoriam'' segment. Jon Batiste and Gary Clark Junior did a tribute to Chuck Berry and Fats Domino.
---
GRAMMYS - ROCK
Portugal. The Man bassist Zach Carothers says growing up in a small town in Alaska, they never dreamed of winning a Grammy. He says all their heroes were dog-mushers. Portugal. The Man won the pop group Grammy for ``Feel It Still.'' Mastodon won the metal Grammy for ``Sultan's Curse.'' The War On Drugs picked up the rock album Grammy for ``A Deeper Understanding.'' The National won the alternative album Grammy for ``Sleep Well Beast.'' Foo Fighters won the rock song Grammy for ``Run.'' Randy Putin picked up an arrangement award for his song ``Putin.'' The Rolling Stones won the traditional blues Grammy for ``Blue and Lonesome,'' which is only their third Grammy ever. Taj Mahal and Keb' Mo' won the contemporary blues album.
---
GRAMMYS - AMERICANA
Jason Isbell has his wife to thank for one of the two Americana Grammys he won yesterday. Isbell says he was watching reality T-V and his wife said, ``Anybody can sit on the bed and watch reality television. You should be writing a song.'' Isbell wrote ``If We Were Vampires,'' which won the American roots song Grammy. Among the people Lisa Loeb thanked when she won the children's album Grammy for ``Feel What U Feel'' were her babysitters. ``Tony Bennett Celebrates 90'' won the traditional pop album Grammy. Alabama Shakes took home the American roots performance Grammy for ``Killer Diller Blues.'' Aimee Mann snagged the folk Grammy for ``Mental Illness.'' Lin-Manuel Miranda won the visual media song Grammy for ``How Far I'll Go'' from ``Moana (moh-AH'-nah).''
---
GRAMMYS - COUNTRY
Reba McEntire nearly broke down in tears talking about how much she loves her job while accepting the roots gospel Grammy for ``Sing It Now: Songs of Faith and Hope.'' She says, ``Our job in the entertainment business is to heal hearts.'' Chris Stapleton, who won three country Grammys, says he was honoured to win for his song ``Either Way'' because it's just him and a guitar.
Little Big Town won the country group Grammy for ``Better Man.'' The Infamous Stringdusters and Rhonda Vincent And The Rage both won the bluegrass album Grammy in a tie.
---
(The Canadian Press)
Details

Contributed by

Bruce Leperre
MUSIC NEWS: THURSDAY, JANUARY 25, 2018
MUSIC NEWS: THURSDAY, JANUARY 25, 2018
ELTON JOHN - FINAL TOUR
Is there any chance Elton John is doing a farewell tour because he's in ill health? Not according to him. John says he would not engage on a 300-date tour lasting three years because of ill health. He says he's ``in great health.'' He acknowledges he was sick for seven weeks after picking up an infection in South America last year. He says, ``It knocked me sideways, but I still did 96 shows last year.'' John's farewell tour will begin Sept. 8th in Allentown, Pennsylvania. He says it's because he has children now and his family is his priority.
---
ENRIQUE IGLESIAS - STREAMING ROYALTIES
Enrique Iglesias is going to court over how much money he's making for streaming. Iglesias filed a lawsuit against Universal Music Group, saying he is paid far less than the 50 per cent royalty rate required under his contract for streamed music. He is seeking unspecified damages. Universal did not respond to requests for comment.
---
JACK WHITE - PHONE-FREE CONCERTS
Jack White is telling fans to put their phones away for his shows and he'll provide the photos and video. Live Nation has issued a statement saying White is having a ``phone-free,
100 per cent human experience'' with his upcoming tour. Phones will be collected at the beginning of the shows and secured in a special pouch that will be unlocked at the end. An official tour photographer will take pictures and video, and fans are free to repost them as much as they like. White's tour begins April 19th in Detroit.
---
BRAD PAISLEY - ARENA MURAL
Nashville's Bridgestone Arena has a new mural, courtesy of Brad Paisley and artist Rob Hendon. The spray-painted graffiti-style mural shows the Nashville Predators logo, a guitar, a cowboy hat, a catfish and the word ``Smashville.'' Paisley will play the arena on April 6th.
---
CYNDI LAUPER - HOUSE SALE
Cyndi Lauper has sold her house in Stamford, Connecticut, after living there for more than three decades. The nearly 3,900-square-foot home sold for just over 800-thousand dollars. She had listed it in May for 1.25-million.
Lauper bought the home in 1986.
---
``BELIEVER'' - FILM
Singer Dan Reynolds of Imagine Dragons decided to make the film ``Believer'' because he was shocked to see rising suicide rates in Utah. The film follows Reynolds -- a Mormon
-- and Neon Trees singer Tyler Glenn -- a former Mormon -- as they planned the LoveLoud Festival in Utah last summer to raise money to support organizations that help at-risk L-G-B-T youth. Reynolds says his goal is to show leaders of The Church of Jesus Christ of Latter-day Saints that opposition to same-sex relationships is harming young people. The film premiered at the Sundance Film Festival this week and will air on H-B-O this summer.
---
(The Canadian Press)
Details

Contributed by

Bruce Leperre
MUSIC NEWS: WEDNESDAY, JANUARY 24, 2018
MUSIC NEWS: WEDNESDAY, JANUARY 24, 2018
PAUL GRAY'S DAUGHTER WINS SETTLEMENT
The seven-year-old daughter of late Slipknot bassist Paul Gray has won a settlement for the loss of her father's companionship and support. Terms of the settlement against Doctor Daniel Baldi and several other medical care providers were not given. The daughter, October Gray, was born three months after her father died of a fentanyl overdose in a suburban Des Moines hotel room in May 2010. Gray's widow, Brenna Gray, sued Baldi and the other providers on behalf of their daughter. She claimed her husband was not properly monitored during drug addiction treatment.
---
HUGH MASEKELA IS MOURNED
Paul Simon says Hugh Masekela taught him more about South African culture and politics than anyone he ever met. Simon says Masekela also was one of the wittiest people he's ever known. Masekela was part of Simon's ``Graceland'' tour. Herb Alpert, who recorded two albums with Masekela, calls him ``one of my favorite trumpet players and soulful friend.'' Masekela's family announced yesterday he died after fighting prostate cancer for a decade. He was 78. Even world leaders are mourning his death. The presidents of South Africa and Kenya and U-N Secretary-General Antonio Guterres are sending their condolences.
---
DOLORES O'RIORDAN IS LAID TO REST
Hundreds of people turned out for the funeral of singer Dolores O'Riordan of The Cranberries yesterday. The funeral mass in Ballybricken in southwest Ireland began with the playing of O'Riordan's rendition of ``Ave Maria'' with Luciano Pavarotti. A guitar and a platinum record were laid at the altar. Among the mourners were the surviving members of The Cranberries, O'Riordan's ex-husband Don Burton and their three children. The attendees broke into applause as her coffin was carried out of church to the Cranberries song ``When You Are Gone.'' O'Riordan died last week at the age of 46.
---
SHAKIRA SUSPECTED OF ALLEGED TAX EVASION IN SPAIN
Spanish authorities are investigating Shakira for possible tax evasion. Tax authorities in Spain are looking into whether Shakira lived in Barcelona between 2012 and 2014 and allegedly failed to pay taxes. Shakira had listed her official residence as the Bahamas before she moved to Barcelona in 2015 to be with her partner, Barca soccer player Gerard Pique (pee-kay), and their two sons. A spokeswoman for auditing firm P-w-C says Shakira has hired its services for the investigation but declined to give details.
---
DIANE WARREN, MARY J. BLIGE, SUFJAN STEVENS - OSCAR NOMINEES
Songwriter Diane Warren is just as excited to be nominated for the best original song Oscar as she was the other eight times. Warren tweeted a video of her staff at her house celebrating her song ``Stand Up For Something,'' co-written with Common, from the film ``Marshall.'' Warren has never won. Mary J.
Blige says she spent the morning ``yelling and screaming and about to cry.'' Not only did she get a nomination for ``Mighty River,''
the song she co-wrote with Raphael Saadiq and Taura Stinson for the movie ``Mudbound,'' but Blige was nominated for best supporting actress for her role in that film. The other best original song nominees are ``This Is Me'' by Benj Pasek and Justin Paul from ``The Greatest Showman,'' ``Remember Me'' by Kristen Anderson-Lopez and Robert Lopez from ``Coco,'' and ``Mystery of Love'' by Sufjan Stevens from ``Call Me By Your Name.'' The Oscars are March 4th in Los Angeles.
---
JONNY GREENWOOD - OSCAR NOMINATION
Radiohead guitarist Jonny Greenwood has earned his first Oscar nomination. He wrote the music for the film ``Phantom Thread,'' which is nominated for best original score. His competition is Carter Burwell for ``Three Billboards Outside Ebbing, Missouri,'' Alexandre Desplat for ``The Shape of Water,'' Hans Zimmer for ``Dunkirk'' and John Williams for ``Star Wars: The Last Jedi.'' Desplat, Zimmer and Williams have each won the award before.
The Oscars are March 4TH in Los Angeles.
---
MARC COHN: FORGET THE GRAMMY, SAVE THE DYLAN BOOK!
Marc Cohn says if there's a fire, he won't even bother to save his 1991 Grammy for best new artist. Cohn jokes his kids know that in case of fire, he will grab them and they must grab the autographed copy of Bob Dylan's ``The Lyrics'' book that Dylan himself presented to him. Cohn says, ``The Grammy is on its own.''
Cohn recalls the night he won the award as ``otherworldly.'' He says it was ``very, very poignant and meaningful'' to accept an award that his heroes had accepted in the past.
---
(The Associated Press)
Details

Contributed by

Bruce Leperre
MUSIC NEWS: TUESDAY, JANUARY 23, 2018
OBIT-HUGH MASEKELA
South African jazz trumpeter and anti-apartheid activist Hugh Masekela has died at 78. A family statement says Masekela passed away in Johannesburg after a lengthy battle against prostate cancer. Masekela learned to play the trumpet at age 14 and gained fame for his bright, lively playing. He went into exile after the 1960 Sharpeville killings in which 69 protesters were shot dead. In 1968 he scored an international hit with ``Grazing in the Grass.'' He collaborated with many musicians including Paul Simon and Harry Belafonte. Many of his compositions were about the struggle for majority rule in South Africa and full democratic rights.
---
NEIL DIAMOND
Neil Diamond is cancelling his tour dates in Australia and New Zealand. He's on his 50th anniversary tour and was due to make those two stops in March. But he says he's been diagnosed with Parkinson's disease. The Rock and Roll Hall of Famer offers his ``sincerest apologies'' to those who planned to attend and says he's still going to write, record and work on other projects ``for a long time to come.'' Diamond's numerous hits include ``Sweet Caroline,'' ''America,`` ''Love on the Rocks`` and ''Hello Again.`` Diamond turns 77 tomorrow will get the lifetime achievement award at Sunday's Grammy awards.
---
KID ROCK
The money Kid Rock raised from merchandise that teased a run for U-S Senate that never happened has been donated to a voter registration organization. Rock's publicist, Jay Jones, tells The Detroit News that about 122-thousand dollars was donated to C-R-N-C Action, an affiliate of the College Republican National Committee that did voter registration at Rock's concerts last summer. The money came from sales of shirts, hats, bumper stickers and yard signs that said ``Kid Rock for U-S Senate.'' C-R-N-C Action confirms the donation was made in December.
---
ZAKK WYLDE AND BLACK LABEL SOCIETY
Zakk Wylde says the reason he called the new Black Label Society album ``Grimmest Hits'' is because ``Greatest Hits'' would be woefully inappropriate. He says anyone who listens to it will say, ``I don't hear any hit songs,'' because Black Label Society doesn't have any hits. He jokes the reason ``Room of Nightmares'' is getting radio play is because of payola. Still, he's as excited about ``Grimmest Hits'' as he was when he first recorded with Ozzy Osbourne. He says he feels like an athlete starting a new season full of promise. ``Grimmest Hits'' is out now.
---
FAB MORVAN
Fab Morvan of Milli Vanilli says one of the misconceptions about the group was that the Recording Academy wanted them to give back their best new artist Grammy. Morvan says Milli Vanilli were the first to say, ``We want to give it back.'' Milli Vanilli won the honour in 1990, but controversy ensued when it was discovered they did not sing on their ``Girl You Know It's True'' album. Morvan says they still worked hard and points out they did a 107-city tour in eight months. Morvan says they were an easy target and winning the award hurt them.
---
ARRESTED DEVELOPMENT
NEW YORK (AP) _ Members of Arrested Development say they wish they could have had more time to make their second album. Frontman Speech says once they proved themselves with their debut album, ``3 Years, 5 Months and 2 Days in the life Of...,'' their record label thought of them more as a commodity. Speech says he wishes he could have taken more time on their second album, and not just because it did not sell as well. He says he wanted more time because ``that's what the art deserves.''
---
(The Associated Press)
Details

Contributed by

Bruce Leperre
MUSIC NEWS: FRIDAY, JANUARY 19, 2018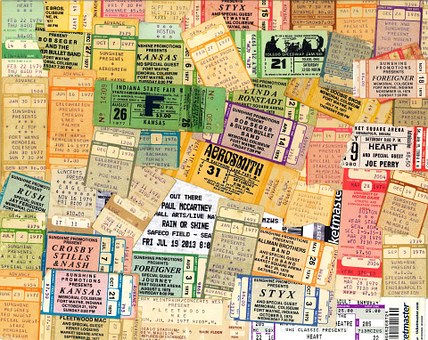 GRAMMYS - TRIBUTE
Eric Church says not a day goes by since the October 1st shootings in Las Vegas that he has not thought about what happened. Church says it was his last show of his tour and he was savouring the moment. Church performed the opening night of the Route 91 Harvest Festival. Jason Aldean was on stage the final night when a gunman opened fire from a hotel window, killing 58 people including four Canadians and injuring hundreds. Maren Morris and Brothers Osborne, who were also on the festival bill, will join Church for a tribute to the victims at the Grammys on January 28th.
Morris says it feels right to have performers from the festival lead the tribute, since it ``reinforces even more the strength of music and the community we all share together, artists and fans alike.''
---
ATARIS BASSIST - REAL ESTATE SCAM
Former Ataris bassist Mike Davenport is awaiting arraignment on charges of running a 27-million dollars housing scam. Davenport and his sales manager, Cynthia Rawlinson, are charged with wire and mail fraud and conspiracy to commit wire fraud. The indictment accuses them of running a telemarketing business in Santa Barbara, California, that advertised low prices on houses and apartments they did not own. Davenport is accused of defrauding more than 100-thousand people. Davenport's attorney, Alan Karow, says he will ``assert a vigorous defence.'' The Ataris are best known for their 2003 remake of the Don Henley song ``Boys of Summer.''
---
MICK FLEETWOOD - RECALLS PETER GREEN
Fleetwood Mac drummer Mick Fleetwood is forever in awe of the generosity of founding member Peter Green. Fleetwood says he considers Green to have been the band's founder and leader, yet Green did not name the band after himself. Fleetwood says when asked about that, Green said he thought at some point he'd move on and he wanted Fleetwood and bassist John McVie to have a band. Fleetwood says, ``End of story, explaining how generous (Green) was.'' Green left the band in 1970. In other Fleetwood Mac news, their 1975 eponymous album comes out today as a deluxe edition.
---
ELVIS CUP - FOR SALE
What's so special about an old Dixie cup that's causing a bidding war on eBay? It's because Elvis Presley supposedly drank from it. The Tulsa World reports the 62-year-old cup was snagged by a fan known only as June while Presley came through Tulsa in 1956. According to the letter that accompanies it, June got a signed photo from the then-21-year-old Presley, and she asked for the cup as ``a little memento.'' Elvis collector Wade Jones is now in possession of it and is running the auction through Sunday. As of this morning, bidding was nearing two-thousand dollars.
---
PHARRELL - N.E.R.D. - NBA ALL-STAR GAME
Pharrell and his band N.E.R.D. will be the halftime entertainment for the N-B-A All-Star game. Fergie will sing the American national anthem, and Barenaked Ladies will perform the Canadian anthem. Comedian Kevin Hart will introduce the players.
The All-Star game is set for Feb. 18th in Los Angeles.
---
(The Associated Press)
Details

Contributed by

Bruce Leperre
MUSIC NEWS: THURSDAY, JANUARY 18, 2018
BRIAN WILSON - ``A'' ON ``SURFIN'''
Nearly 60 years after the fact, Brian Wilson has finally gotten an ``A'' on a high school writing assignment that initially earned him an ``F.'' Wilson posted a photo on social media of his visit to his old school, Hawthorne High School in Hawthorne, California, last week. Wilson appealed the failing grade he got from his high school music teacher, Fred Morgan, in 1959 on a composition that ended up being ``Surfin',''
The Beach Boys' first hit. The principal, Dr. Vanessa Landesfeind, approved the change to give Wilson an ``A.''
---
CRANBERRIES - MUSIC SALES
The death of singer Dolores O'Riordan has created a surge of interest in Cranberries music. Billboard reports sales of Cranberries music jumped more than 11-thousand per cent in the day after O'Riordan's death on Monday, as compared to the previous day. On Sunday, The Cranberries had sold a negligible number of downloads, but by Monday, 10-thousand downloads of the song ``Linger'' were sold, nine-thousand of the song ``Zombie'' and eight-thousand of ``Dreams.''
---
DOLLY PARTON - WORLD RECORDS
Dolly Parton has earned two spots in the newest version of Guinness World Records. Parton has been recognized for ``Most decades with a top 20 hit on the U-S Hot Country Songs Chart'' and ``Most hits on the U-S Hot Country Songs Chart by a female artist.'' Parton has had country hits across six decades, starting with ``Something Fishy'' in 1967 and most recently with Pentatonix for a remake of ``Jolene.'' Parton says she's never dwelt on being commercial when she writes, and she always writes from her heart.
---
JUSTIN TIMBERLAKE - ALBUM INSPIRATION
One of the guest performers on Justin Timberlake's new album is his two-year-old son, Silas. He appears on the track ``Young Man'' on Timberlake's new album, ``Man of the Woods.'' Timberlake said at a listening party for the album in New York on Tuesday that he got the idea for the ``Man of the Woods'' album from Silas, whose name means ``living in the woods.'' Other guests on the album are Alicia Keys and Chris Stapleton. ``Man of the Woods'' comes out Feb. 2nd.
---
CAMILA CABELLO - OBAMA PRAISE
Camila Cabello cried when she found out former U-S President Barack Obama considered her song ``Havana'' as one of his favourite songs of the past year. Cabello says she found out on New Year's Eve, filmed it and sent it to all her friends. Cabello says it was a ``life highlight'' for her. How big? She says if she ever has a baby, the baby will be second to having Obama say that.
Really? ``Just kidding!'' she says.
---
HOWARD STERN - BON JOVI - ROCK HALL
Jon Bon Jovi says Howard Stern was always his first choice for inducting Bon Jovi into the Rock Hall. Bon Jovi says on Howard Stern's SiriusXM show he felt the career of the band and Stern's career were parallel over the years. Stern turned him down initially, because, according to Stern, he's been asked before and said no. Stern says he also was afraid he was going to mess it up and Bon Jovi would be miserable. The Rock Hall inductions are April 14th in Cleveland. The Cars, Dire Straits, The Moody Blues and Nina Simone also will be inducted.
---
(The Associated Press)
Details

Contributed by

Bruce Leperre
MUSIC NEWS: WEDNESDAY, JANUARY 17, 2018
DOLORES O'RIORDAN - CAUSE OF DEATH
A coroner will determine the cause of death for Cranberries singer Dolores O'Riordan after police have ruled it non-suspicious. O'Riordan was found dead Monday morning in a London hotel. O'Riordan had said in interviews she suffered from depression and bipolar disorder, and a Cranberries tour last year was cut short because of her back issues. O'Riordan gave no indication that anything was amiss in the days before her death. She was in London to record vocals for a remake of ``Zombie'' by the Los Angeles rock band Bad Wolves. Dan Waite of the music label Eleven Seven said O'Riordan had left him a voice message early Monday saying she was looking forward to the recording. He says she ``sounded full of life'' and was excited to see him and his wife this week.
---
KANYE WEST - BABY BOY
Kanye West and his wife, Kim Kardashian West, are parents to a baby girl. Kardashian West announced yesterday that the baby was born early Monday through a surrogate. The couple did not reveal a name. They are parents to a girl, North, and a boy, Saint.
Kardashian West suffered complications for her first two pregnancies.
---
MICKEY GILLEY - SEAT BELT PSA
Mickey Gilley has made a public service announcement for seat belts after one saved his life. Gilley recorded the announcement for the Tennessee Highway Safety Office.
Two weeks ago, Gilley and his son were travelling through Texas to Branson, Missouri, when a Cadillac hit their car, causing it to roll over three times and land on its roof. Gilley says, ``I was saved by the belt!'' He's recovering from a fractured ankle, fractured shoulder, cracked sternum and a cracked rib, but he's back to performing concerts.
---
BTO - LINDSAY ELL
Canadian Lindsay Ell's guitar playing has elements of bluegrass because of her father and influences of blues and jazz because of Bachman-Turner Overdrive. Ell says she started playing country guitar when she was eight. When she was 13, she met B-T-O guitarist Randy Bachman, who took her under his wing. She recalls being amazed at seeing him play blues and jazz chords. She says he got her listening to guitarists like Jimi Hendrix, Derek Trucks and Robben Ford. Ell says moving to Nashville eight years ago brought her back to her country roots, but her bluesy influences still come through.
---
(The Associated Press)
Details

Contributed by

Bruce Leperre
MUSIC NEWS: TUESDAY, JANUARY 16, 2018
OBIT - DOLORES O'RIORDAN
Cranberries singer Dolores O'Riordan once said she used to be a perfectionist but cut it out because it was no fun.
O'Riordan told The Associated Press in 2007 she was ``anally retentive'' about everything and if something would go wrong, she'd be in a bad mood for eight hours. She said she learned to laugh instead because ``you're only human and it's only rock and roll.''
O'Riordan was found dead yesterday while in London for a recording session. Police are treating her death as ``unexplained.'' She was 46. The Cranberries were famous for the songs ``Linger,''
''Zombie,`` ''Free to Decide`` and ''Dreams.`` They had planned to tour North America last year but cut it short when O'Riordan suffered from back problems.
---
OBIT - DOLORES O'RIORDAN - CANADA
Dolores O'Riordan, the defiant voice of Irish rock band the Cranberries who died Monday at 46, found a certain solace in her second home -- a remote town about 90 minutes northeast of Toronto.  When she wasn't performing, O'Riordan was often at her cottage to escape her sometimes global fame and lived for years with her family. The region was also fruitful grounds for her two solo albums. ``I'm half a Canuck,'' O'Riordan said in a 2009 interview with The Canadian Press, adding that had spent half my life here. With her former husband Don Burton, their two kids and a child from Burton's previous relationship, they spent years dividing time between Ireland and their Ontario cottage. 
---
OBIT - DOLORES O'RIORDAN - CRANBERRIES MOURN
The surviving members of The Cranberries say they are ``devastated'' by the death of singer Dolores O'Riordan. Noel and Mike Hogan and Fergal Lawler say in a Facebook post that O'Riordan was ``an extraordinary talent.'' They add, ``The world has lost a true artist today.'' O'Riordan died suddenly in London yesterday. She was 46.
---
OBIT - DOLORES O'RIORDAN - MUSICIANS MOURN
Hozier says the first time he heard Dolores O'Riordan sing, ``it threw into question what a voice could sound like in that context of Rock.'' Foster The People tweets The Cranberries showed ``it was possible to fully embrace masculine and feminine energy in one cohesive sound.'' Michelle Branch says she remembers hearing The Cranberries for the first time as a young girl and ``wanting to be just like her.'' Dave Davies of The Kinks says he was talking to O'Riordan a few weeks ago and she seemed ``happy and well.'' Even Irish president Michael D. Higgins is mourning O'Riordan, calling her death ``a big loss'' and celebrating what she did for Irish music. O'Riordan died suddenly yesterday in London.
She was 46.
---
OBIT - EDWIN HAWKINS - GOSPEL SINGER
The gospel star who turned the song ``Oh Happy Day'' into a crossover pop hit has died. Edwin Hawkins died early yesterday at his home in Pleasanton, California, at the age of 74.
Hawkins had been suffering from pancreatic cancer. ``Oh Happy Day''
was a number-four hit in 1969 for the Edwin Hawkins Singers. They also sang backup for Melanie on her top-10 hit ``Lay Down (Candles in the Rain).''
---
VIXEN SINGER - BRAIN SURGERY
Singer Janet Gardner of the band Vixen is recovering from emergency surgery to relieve pressure on her brain.
Gardner writes on Facebook she had to call off a Las Vegas show on Friday because she was rushed to the hospital. She says the surgery removed a subdural hematoma on her brain. She says to do that, doctors had to drill a hole into her head and put in a titanium plate, so as she puts it, ``I am literally a metal head!''
---
DICKEY BETTS - TOURING
Allman Brothers Band guitarist Dickey Betts is coming out of retirement. He will perform at the Peach Music Festival in Scranton, Pennsylvania, the weekend of July 19th. He has not toured in three years and he announced last year he was retiring. Three weeks after his announcement, he said he was going to do some dates in 2018. The Allman Brothers started the Peach Music Festival in 2012. This year's lineup also includes Phil Lesh, Gov't Mule, Chris Robinson Brotherhood and Blackberry Smoke.
---
IMAGE AWARDS - MUSIC
Bruno Mars and Kendrick Lamar were the big winners last night at the N-double-A-C-P Image Awards in Pasadena, California. Mars won for best male artist, best music video or visual album and for traditional song. The last two were for his hit ``That's What I Like.'' Like Mars, Lamar also takes home three Image awards. He won for best collaboration with Rihanna, best album for ``DAMN'' and best song for ``HUMBLE.'' Other winners in the music categories at the Image Awards went to Sza for best new artist _ and Mary J. Blige for top female artist.
---
DIERKS BENTLEY - NASHVILLE RESTAURANT
The opening night of Dierks Bentley's new restaurant in Nashville turned into a '90s country party. Dierks Bentley's Whiskey Row Nashville restaurant opened Sunday with Bentley calling out to his friends in the audience to jump on stage to do versions of ``Strawberry Wine'' and ``That Ain't My Truck.''
His friends in attendance included Lauren Alaina, Kelsea Ballerini, Brothers Osborne, LANCO, Maddie and Tae, Maren Morris, Thomas Rhett, Jon Pardi, Ryan Hurd and Cole Swindell.
---
(The Associated Press)
Details

Contributed by

Bruce Leperre