Music News
MUSIC NEWS: FRIDAY, FEBRUARY 16, 2018
Hedley's management drops band amid sexual misconduct allegations
The management team representing the pop-rock group Hedley has terminated all ``business relationships with the band.''
A statement released Friday by Watchdog Management and the Feldman Agency cited ``the multiple allegations against Hedley'' as the reason for the decision.
The rockers _ fronted by Jacob Hoggard and including Dave Rosin, Tommy Mac and Jay Benison _ are under fire in the wake of a flurry of claims from anonymous Twitter users who alleged inappropriate encounters with the band.
A statement issued by the band calls the allegations ``unsubstantiated.''
On Thursday, Corus Radio announced it had suspended all airplay of Hedley songs across its 39 music stations, as did other stations in Edmonton and Vancouver.
The Junos also dropped the Vancouver group from the upcoming televised awards bash in what was called a joint decision with the band ``after careful consideration of the situation.''
(The Canadian Press)
SMASHING PUMPKINS - TOUR
Three-quarters of the original lineup of Smashing Pumpkins have announced a tour. Billy Corgan, Jimmy Chamberlin and James Iha will kick off the ``Shiny and Oh So Bright Tour'' in Glendale, Arizona, on July 12th. The band and original bassist D'arcy Wretzky have been going back and forth in the media about whether Wretzky was welcomed to participate. Later-era Pumpkins guitarist Jeff Schroeder will join as part of a three-guitar lineup. Tickets go on sale to the general public next Friday.
---
DAVID COOK - ``KINKY BOOTS''
David Cook will be stepping into ``Kinky Boots'' on Broadway. Billboard reports Cook will play the role of Charlie Price, the son of a shoe factory owner who takes over his father's business. Cook's debut is April 3rd. He takes over the role currently played by Jake Shears of Scissor Sisters. Kirstin Maldonado of Pentatonix will extend her run with the production until April 26th. Cook also is releasing an E-P today called ``Chromance.''
---
TOMMY LEE - ENGAGED
Motley Crue drummer Tommy Lee is giving marriage another go. He announced his engagement on Instagram on Valentine's Day to former Vine star Brittany Furlan. He posted a video of her sparkling engagement ring and the caption, ``Well this certainly beats chocolates!'' He's 55, she's 31. It will be Lee's fourth marriage.
---
COUNTRY MUSICIANS - PUMPED FOR CONCERTS
Before a concert, Brett Eldredge is either chilling with his dog or dancing to dumb songs with his band.
Eldredge says his dog is good at relaxing his mind, and if he can dance to a silly song and feel ``fun and goofy,'' then it's good for his performance. Maddie and Tae's Taylor Dye says they dance to songs before concerts too, and they tell each other how grateful they are to be there. Lindsay Ell says she does push-ups with her band to get warmed up. Chris Young says before concerts, he does a shot with his band and they ``tell each other not to suck.''
---
GRAMMYS - NOMINEES - GENDER MAKEUP
The Recording Academy is admitting to its members that it needs to be more inclusive to women, but it says it's not as exclusive as a recent study indicated. A University of Southern California study found that between 2012 and 2017, 90.7 of Grammy nominees were male and 9.3 per cent were female, but that looked at only five categories. In a letter sent to members that was obtained by The Associated Press, the academy says in looking at all Grammy categories in the same time period, 17 per cent of nominees were women. The letter says, ``Women are 50 per cent of our world. We need their voice and presence at every level.''
---
ELECTRIC DAISY CARNIVAL - LINEUP
Kaskade, Afrojack, Diplo and Marshmello are part of the lineup for the Electric Daisy Carnival in Las Vegas. Unlike past years, the festival will be in May rather than June to take advantage of cooler temperatures. Last year's festival was in the middle of a heat wave. Martin Garrix, Zedd and Khalid also will perform for this year's festival, set for May 18th-20th.
(The Associated Press)
Details

Contributed by

Bruce Leperre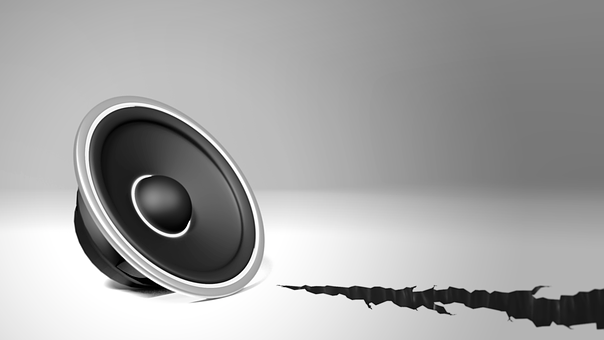 MUSIC NEWS: THURSDAY, FEBRUARY 15, 2018
PORTUGAL. THE MAN - TOUR BUS FIRE
Fire authorities in Iowa City, Iowa, say a tour bus for Portugal. The Man caught fire Tuesday afternoon. No injuries were reported. The bus was parked on the campus of the University of Iowa when the fire is believed to have started in the heating and cooling system. Portugal. The Man still did their show Tuesday night. The band has had bad luck with touring vehicles. In 2011, their touring van and trailer full of equipment was stolen after they played Lollapalooza in Chicago. The equipment was recovered.
---
METALLICA - POLAR MUSIC PRIZE
Metallica say they are thrilled to receive ``one of the most unique and distinctive honours in music,'' the Polar Music Prize. It's the first time a metal band has won. The Swedish award panel says Metallica has taken rock music ``to places it has never been before.'' Metallica says they will be ``extremely proud to accept the award'' from the King of Sweden in Stockholm on June 14. Afghanistan's National Institute of Music also was named a Polar Music Prize winner.
---
JONNY GREENWOOD - ``PHANTOM THREAD''
Radiohead guitarist Jonny Greenwood had to write something romantic for a change. Greenwood says most of the film music he's written has been ``quite mournful or frightening,'' like what he did for ``There Will Be Blood.'' He sent his typical stuff to director Paul Thomas Anderson for the film ``Phantom Thread,'' but Anderson wanted music for a love story. Greenwood says he decided to write music to simulate that feeling at a classical concert when it's all quiet and the orchestra starts. Greenwood's score is up for an Oscar this year.
---
LEE DEWYZE - COVER SONGS
Maybe you remember Lee DeWyze for bringing out a bagpiper as he sang ``Hey Jude'' on ``American Idol.'' DeWyze says he will never do that song in concert, bagpiper or not. He also won't do his version of U2's ``Beautiful Day,'' which was his first single after he won in 2010. DeWyze says it's not that he doesn't like those songs, but he wants to showcase his own music. He says everyone who goes on ``American Idol'' wants to introduce people to what they can do. His latest effort is the album ``Paranoia,'' which he says explores love, loss and relationships. It comes out tomorrow.
---
HARRY CONNICK JR. - ``THE STING''
Harry Connick Junior will play the Paul Newman role in a musical adaptation of ``The Sting.'' Broadway-dot-com reports Connick will portray hustler Henry Gondorff. The musical will run in Millburn, New Jersey, for a month beginning March 29th.
Producers hope to bring it to Broadway.
---
(The Associated Press)
Details

Contributed by

Bruce Leperre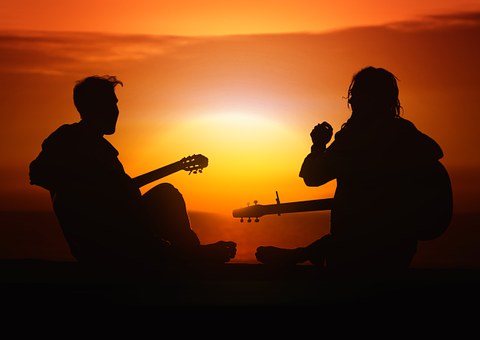 MUSIC NEWS: WEDNESDAY, FEBRUARY 14, 2018
SWEDEN-POLAR-MUSIC-PRIZE
American heavy metal band Metallica and Afghanistan's National Institute of Music have won the 2018 Polar Music Prizes, a Swedish award. It is the first time a heavy metal band gets an award given each year for significant achievements in music. The award panel said Metallica had ``through virtuoso ensemble playing and its use of extremely accelerated tempos'' taken rock music ``to places it had never been before.'' It said the Afghan ensemble ``revives Afghan music, and shows you can transform lives through music.''
Drummer Lars Ulrich, who co-founded Metallica, said getting the prize ``puts us in very distinguished company.'' They have been invited to receive their awards, including a cash prize of 1-million kronor or 124-thousand U-S dollars each, on June 14th from members of the Swedish royal family in Stockholm.
---
ROBERT PLANT DROPS IN RALEIGH RESTAURANT
As one of the owners of a restaurant in Raleigh, North Carolina, puts it, when Robert Plant walks in, he kind of stands out. Plant and his band, the Sensational Space Shifters, stopped by Garland restaurant after doing a show in Raleigh on Friday, according to the News and Observer. Co-owner and chef Cheetie Kumar says the kitchen was closed, but she whipped up several small plates, including hummus, fried cauliflower and a beet-and-persimmon salad. Co-owner Paul Siler says they felt bad for not being able to serve a proper meal, but it meant that they could hang out with Plant. Plant and the band sang ``Happy Birthday'' to Kumar, even though it was not her birthday.
---
SUGARLAND: WHAT DID WE MISS?
Sugarland's back after a five-year hiatus and they believe it was an interesting chunk of time to be out of the music business. Singer Jennifer Nettles says they didn't even have an Instagram account five years ago. She says they completely missed ``bro country,'' which works out fine for her because she's not a guy. Sugarland's new song, ``Still The Same,'' is about Nettles and Kristian Bush getting back together and how they felt about that.
Nettles says it wasn't even art imitating life, but art as life.
---
ALOE-BLACC-IMAX-FILM
U-S tourism officials hope Aloe Blacc's musical journey around the country will inspire international visitors to do the same. The tourism group Brand U-S-A is releasing a 40-minute I-MAX movie this week called ``America's Musical Journey.'' It follows Blacc as he explores jazz in New Orleans, rock and roll in Memphis, hip-hop in New York, country music in Nashville and Motown in Detroit. Gloria and Emilio Estefan give him a lesson in Latin beats in Miami. Blacc says the film shows the best there is to see in America. ``America's Musical Journey'' premieres tomorrow at the National Air and Space Museum in Washington.
---
ZAC-BROWN-BAND-GUITARIST-DAUGHTER
Zac Brown Band guitarist Coy Bowles is a father for the second time. His representative tells People magazine that Bowles' wife, Kylie, gave birth to a girl on Monday in Atlanta. They have named her Millie Mercy Bowles. They also have a 15-month-old daughter, Hattie.
---
(The Associated Press)
Details

Contributed by

Bruce Leperre
MUSIC NEWS: TUESDAY, FEBRUARY 13, 2018
MUSIC-OTTAWA-BLUESFEST
Bryan Adams, Jethro Tull, Beck and the Foo Fighters are some of the headliners signed up to perform over 10 days in July at R-B-C Bluesfest in Ottawa. The roster also includes the Dave Matthews Band, Shawn Mendes, Colin James, 70s rockers Lighthouse and fellow Canadian acts such as rock trio Three Days Grace and The Strumbellas. Other confirmed performers include Reggae star Shaggy _ who just released an album with Sting _ and Montreal electric funk duo Chromeo. General tickets for the festival, which runs from July 5th to 15th, go on sale Friday morning at 10.
---
OBIT-DARYLE-SINGLETARY
The country music world is crushed by the news of Daryle Singletary's death. Randy Travis says co-producing Singletary's debut album was a highlight of his career. Luke Combs tweets, ``This one hurts.'' Travis Tritt calls Singletary ``a true country voice,'' while Charlie Daniels says Singletary ``sang country like country should be sung. Josh Turner says Singletary is the one who convinced him to move to Nashville. Terri Clark says Singletary was ''sweet and kind to everybody who he met`` and ''this hits way too close to home.`` Singletary died yesterday at his home in Lebanon, Tennessee, at the age of 46. A cause of death was not given.
---
OBIT-VIC-DAMONE
Funeral arrangements are pending for Vic Damone, who died Sunday at a hospital in Miami Beach after suffering a respiratory disease. He was 89. Along with Tony Bennett, Damone was one of the last of the post-war Italian-American crooners. Damone's hits included ``An Affair to Remember,'' ``You're Breaking My Heart'' and ``On The Street Where You Live.'' Damone dabbled in acting and even was supposed to play Johnny Fontane in ``The Godfather'' before Al Martino landed the part.
---
SMASHING-PUMPKINS-REUNION
So, do The Smashing Pumpkins want former bass player back with the group on its reunion tour? Depends on who you ask. D'arcy Wretzky says she has been excluded from any reunion effort. But the band has released a statement to The Associated Press saying the band has reached out to Wretzky for nearly two decades, but without success. The statement says multiple efforts to get her back with the group have failed, but ``not for a lack of trying.'' The statement says the band wishes Wretzky the best and hopes to reconnect with its fans soon.
---
JUDAS-PRIEST--TOUR
Judas Priest guitarist Glenn Tipton will stop touring because he's got Parkinson's disease. The band's website says Tipton was diagnosed ten years ago. Tipton can play some of the less-challenging songs these days, but he's stepping back from touring as the disease progresses. Tipton says he is not leaving the band, just that his role has changed. He says he will go on stage as he feels he's able. Tipton has chosen guitarist Andy Sneap to take his place. The rest of Judas Priest says they will welcome Tipton back to the stage anytime he wants.
---
MARY-J-BLIGE -SERIES
Mary J. Blige will play a role in a Netflix series based on a comic by Gerard Way of My Chemical Romance. The Hollywood Reporter reports Blige will star as a time-traveling assassin in the series ``Umbrella Academy.'' It's about a dysfunctional family of superheroes. A premiere date has not yet been announced.
---
(The Associated Press)
Details

Contributed by

Bruce Leperre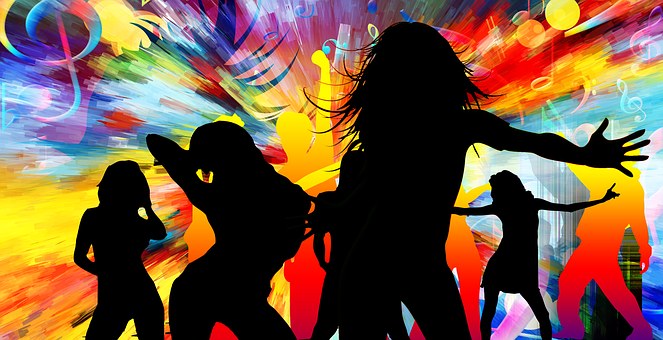 MUSIC NEWS: MONDAY, FEBRUARY 12, 2018
JUSTIN TIMBERLAKE - CHARTS
Justin Timberlake has picked up his fourth number-one album. ``Man of the Woods'' debuts at the top of the Billboard 200 album chart. It moved 293-thousand units in its first week of release. Timberlake had number-one albums with parts one and two of ``The 20/20 Experience'' and with ``FutureSex/LoveSounds.''
He also had two number-one records as part of 'N Sync, ``No Strings Attached'' and ``Celebrity.''
---
AUTOPSY - LAS VEGAS SHOOTER'S MOTIVE
The gunman at the Route 91 Harvest Festival in Las Vegas was not in an altered state, according to an autopsy report released Friday. It indicates Stephen Paddock was sober when he killed 58 people, including four Canadians, and wounded more than
800 on October 1st. The report says he had anti-anxiety drugs in his system but was not under the influence of them. He was slightly overweight and had high blood pressure and bad teeth, but he was otherwise a healthy 64-year-old. A microscopic brain examination conducted at Stanford University did not reveal any clues as to why Paddock conducted the deadliest shooting in modern U-S history.
Paddock's doctor told police he suspected Paddock was bipolar, but Paddock was suspicious of medication and would only accept an anti-anxiety drug prescription.
---
OBIT - MR. BIG - DRUMMER - PAT TORPEY
The drummer for Mr. Big has died. Pat Torpey passed away on Wednesday from complications from Parkinson's disease. He was 64. Torpey was a founding member of Mr. Big in 1988.
Their biggest hit was ``To Be With You,'' a number-one song in 1991.
Torpey played drums on the last Mr. Big album, ``Defying Gravity,'' which came out in July.
---
JAY-Z - TRAYVON MARTIN RALLY
Jay-Z was a surprise guest at a peace rally held outside Miami on Saturday in memory of slain teenager Trayvon Martin. Local news outlets report Jay-Z joined Martin's parents at the Peace Walk and Peace Talk rally. Jay-Z is producing a documentary about Martin, a black teen who was fatally shot in 2012 by white neighbourhood watch volunteer George Zimmermann.
---
GUCCI MANE - MOVIE
``The Autobiography of Gucci Mane'' is going to be made into a movie. The Hollywood Reporter reports Paramount Pictures and Imagine Entertainment have picked up the rights to turn Mane's life story into a film. Mane was born in a poor area in Alabama and fell into gangs and drug-dealing when his mother moved the family to Atlanta. He spent three years in prison for firearms possession. Music was his saving grace. He hit number one as a featured act on Rae Sremmurd's (RAY SHRIM'-ers) song ``Black Beatles.''
---
HUEY LEWIS AND THE NEWS - MUSICAL
A musical based on the music of Huey Lewis and the News will be heading to Broadway. Lewis says in a video announcement the musical is an original story and not about the band. Jimmy Kimmel, who appears in the video as well, jokes he quit his job to take on the role of Lewis. Casting and run dates have not yet been announced.
---
LUCINDA WILLIAMS - MEMOIR
Lucinda Williams says she has a big story to tell. Williams is working on an autobiography that so far is untitled. Williams says she wants people to know what's behind her songs. Publisher Henry Holt and Company says the book will be out in 2020.
---
IAN ANDERSON - BACKUP PLAN
Ian Anderson of Jethro Tull became a musician only because he couldn't become a policeman or a journalist. Anderson says his Plan A was to go into the police academy and his Plan B was journalism, but they both fell through. Anderson jokes that he thought, ``I guess I'll have to be a rock star instead.'' He says the police force didn't want him and he ``can't imagine why.'' His advice for novice musicians is to have a Plan B and a Plan C, because it's very hard to crack into music.
---
JESSICA ANDREWS - BABY
Jessica Andrews is a mom. Andrews posted an Instagram photo of herself with her baby boy, born last Tuesday. She and husband Marcel Chagnon have named him Rockwell. He's their first child.
---
MICHELLE BRANCH - EXPECTING
Michelle Branch says she and Black Keys drummer Patrick Carney were about to send out ``save the date'' cards for their wedding when they got a surprise. She's pregnant. Branch posted her sonogram on Instagram, saying ``Baby Carney is happening this summer!'' She says they intended to marry in May but the wedding is postponed. Branch also has a 12-year-old daughter from her previous marriage to bassist Teddy Landau.
---
TOMMY ROE - RETIRES
Tommy Roe has announced his retirement after 55 years in music. Roe, who is 75, writes on Facebook it's been a gift to share his time with fans. He says he hopes his music continues to bring ``a smile to your hearts and joy to your life.'' Roe is known for such 1960s hits as ``Sheila,'' ''Dizzy,`` ''Hooray for Hazel`` and ''Sweet Pea.``
---
TRAVIS SCOTT - KEY TO HOMETOWN
Saturday was Travis Scott Day in Missouri City, Texas. Scott was given the key to the city from Mayor Allen Owen. Scott says the day was better than any day he's ever lived and it's his first award ever.
---
CLIFF BURTON DAY
The 93-year-old father of late Metallica bassist Cliff Burton says his son would have had a huge smile on his face when he saw how his hometown had honoured him. Supervisors in Alameda County, California, declared Saturday ``Cliff Burton Day''
on what would have been Burton's 56th birthday. Burton was born in Castro Valley. He was killed in a bus accident in 1986 at the age of 24. A Metallica fan gathered 56-hundred signatures to get officials to recognize Burton.
---
(The Canadian Press)
Details

Contributed by

Bruce Leperre
MUSIC NEWS: FRIDAY, FEBRUARY 9, 2018
JOHNNY CASH - LOST POEMS
Kris Kristofferson and Willie Nelson will bring to life the last poem their friend Johnny Cash ever wrote.
Kristofferson recites the poem ``Forever/I Still Miss Someone'' as Nelson plays guitar for the opening track of the upcoming album, ``Johnny Cash: Forever Words.'' Kacey Musgraves and her husband, Ruston Kelly, recorded ``To June This Morning,'' a letter Cash wrote to his wife, June Carter Cash. Chris Cornell did one of his last recordings by interpreting Cash's poem ``You Never Knew My Mind.''
Rosanne Cash and Carlene Carter each interpret a poem. Other contributors include John Mellencamp, Alison Krauss and Union Station, Brad Paisley, Jamey Johnson and Elvis Costello. ``Johnny Cash: Forever Words'' comes out April 6th.
---
OBIT - GRATEFUL DEAD LYRICIST - REACTION
Bob Weir says Grateful Dead lyricist John Perry Barlow looked at life's difficult moments as challenges and therefore adventures. Weir says Barlow will live on in the songs they wrote together. Barlow died Wednesday in his sleep at the age of 70, according to the digital-rights group Electronic Frontier Foundation. Barlow co-founded the foundation in 1990 to champion free expression and privacy online. Barlow wrote the words to the Dead songs ``Hell in a Bucket,'' ''Cassidy,`` ''I Need A Miracle`` and ''Mexicali Blues,`` among many others.
---
3 DOORS DOWN - MATT ROBERTS - LAWSUIT
The family of former 3 Doors Down guitarist Matt Roberts is suing a doctor for allegedly overprescribing opioids that fueled Roberts' addiction and led to his death. The Roberts family lawsuit says Dr. Richard Snellgrove began prescribing high levels of opioids to Roberts in 2006 and it continued until the days before Roberts' overdose death in 2016. Snellgrove's attorney says Roberts died from abuse of drugs that were not part of his prescriptions.
Snellgrove is facing a separate criminal case surrounding Roberts' death.
---
MELISSA MANCHESTER - ``MIDNIGHT BLUE''
Melissa Manchester has Dionne Warwick to thank for launching her career, and it was because of a song Warwick did not even get to consider recording. Manchester says she wrote the song ``Midnight Blue'' with songwriter Carole Bayer Sager after a conversation about their young marriages. Manchester says they were discussing how to get their husbands to communicate better. They sent the song to Warwick's producer for her to record, but the producer liked the singer on the demo better. It was Manchester, and ``Midnight Blue'' was her first hit.
---
DIERKS BENTLEY - CLOTHING LINE
Dierks Bentley is introducing a clothing line called Desert Son through the men's brand Flag and Anthem. The first products for the spring line will include T-shirts, hoodies and hats for men, with a few T-shirts for women. Items coming this summer and fall will include button-down shirts, knit shirts, denim and jackets. The clothes are available through the Flag and Anthem website and at select retailers.
---
JOHN LENNON - FIGURINE
Yoko Ono has given her approval to a company that will make 12-inch-tall figurines of John Lennon. The figurine made by Molecule 8 comes with two pairs of glasses and three outfits: a black long-sleeved t-shirt, a blue shirt and velvet jacket and an Army coat. It even comes with two different heads, feet with boots or with sandals, and interchangeable hands. It will sell for three-hundred dollars beginning in April.
---
(The Associated Press)
Details

Contributed by

Bruce Leperre
MUSIC NEWS: THURSDAY, FEBRUARY 8, 2018
THE TEMPTATIONS - DENNIS EDWARDS
Chicago police are looking into allegations that Temptations singer Dennis Edwards was abused before his death last week. The Chicago Tribune reports an adult protective services investigator filed court documents alleging Edwards' wife, Brenda Edwards, tried to suffocate her husband and took his hearing aids away. The documents say Dennis Edwards was ``bedbound and immobile.'' An emergency protective order barring Brenda Edwards contact with him was granted January 18th. A hearing for her to respond to the allegations was set for last Friday but cancelled because Dennis Edwards died the day before. Brenda Edwards says in a statement she loved her husband of 18 years and would have never done anything to harm him.
---
CLIFF BURTON DAY - SATURDAY
Saturday will be Cliff Burton Day in Alameda County, California. The board of supervisors made the proclamation to honour Metallica's late bassist on behalf of Robert Souza of Castro Valley, who led a petition drive. Burton grew up in the area, and Saturday would have been his 56th birthday. Burton died in 1986. Metallica thank fans who continue to honour Burton in their own ways and they ``love that he remains so revered.''
---
KANYE WEST'S OLD HOUSE - ``HEART-BOMBED''
Kanye West's childhood home in Chicago is going to be ``heart-bombed'' for Valentine's Day. The preservation group Skyline Council and the charity Donda's House will cover the house in paper hearts. It's meant as a show of affection to local landmarks and historic sites and to draw attention to the potential of an underused site. Donda's House, named after West's mother, bought the house two years ago and discovered that while it's rough around the edges, the house is in pretty good shape. The charity hopes to turn the house into a space for young people to explore the arts.
---
WAYNE KRAMER - AUTOBIOGRAPHY
Former M-C-5 guitarist Wayne Kramer is writing his life story. It's called ``The Hard Stuff'' and it will be out June 12th. It will cover the rise and fall of The M-C-5, his struggles with addiction, his time in prison and why the 1960s were not all peace and love.
---
OBIT - MICKEY JONES
Actor and former Bob Dylan drummer Mickey Jones has died. His publicist says Jones died early yesterday after a long illness at the age of 76. As an actor, Jones played Pete on ``Home Improvement'' and Rodney ``Hot Rod'' Dunham on ``Justified.''
Before he got into acting, Jones was a drummer for Trini Lopez, First Edition and Dylan. Jones recalled in a 2002 Associated Press interview how fans turned on Dylan after Dylan went electric in 1966. Jones said by the time they got to the infamous Manchester, England, concert, it was the ``rudest'' and ``hardest'' audience they had ever played for.
(The Associated Press)
Details

Contributed by

Bruce Leperre
MUSIC NEWS: WEDNESDAY, FEBRUARY 7, 2018
EDDIE MONTGOMERY PUSHES ON WITH MONTGOMERY GENTRY CONCERTS
How does Montgomery Gentry carry on with a live show when Troy Gentry is gone? Eddie Montgomery struggled with that issue until he came up with an idea. He realized that fans know the band as much as they knew Troy and him. He says he'll sing a line and then let the band do a line or a verse. He says the band members miss Gentry as much as he does, and fans ``will understand it totally.'' Gentry died in a helicopter accident in September.
Gentry's last recordings are on the Montgomery Gentry album ``Here's To You,'' which came out last week.
---
WILLIE NELSON POSTPONES CONCERTS
Willie Nelson is postponing his concerts for February while he continues to recover from the flu. A statement from Nelson's management says he is ``up and about and looks as healthy as ever,'' but his doctor has determined Nelson's voice needs more rest. Nelson plans to resume his tour March 5th in Greenville, South Carolina.
---
DRAKE SHOOTS VIDEO AT HIGH SCHOOL IN MIAMI
Drake has thanked a Miami high school for the use of its baseball field with a check and a fashion offer. The Miami Herald reports Drake filmed a video for ``God's Plan'' at Miami Senior High School on Monday. He donated 25-thousand dollars to the school and offered to help design new school uniforms. Drake also gave a surprise concert at the University of Miami. He awarded a 50-thousand dollar scholarship to a student.
---
SONGWRITERS HALL OF FAME WILL WELCOME NEW MEMBERS
Alan Jackson says he started writing songs because someone told him he needed original material. He says he never studied how to do it. Now he's getting inducted into the Songwriters Hall of Fame. John Mellencamp, Bill Anderson, Kool and the Gang and Jermaine Dupri also will be inducted. So will Allee Willis, who wrote ``September,'' ''Boogie Wonderland`` and the theme to the TV show ''Friends,`` and Steve Dorff, who wrote ''Every Which Way But Loose`` for Eddie Rabbitt and ''Through the Years`` for Kenny Rogers. The inductions are June 14th in New York.
---
(The Associated Press)
HERE IS THE LIST OF 2018 JUNO NOMINEES
Album of the Year
"Everything Now", Arcade Fire
"Revival", Johnny Reid
"Nobody But Me", Michael Buble
"Safe Haven", Ruth B
"Now", Shania Twain
Artist of the Year
Daniel Caeser
Gord Downie
Lights
Ruth B
Shania Twain
Juno Fan Choice
Alessia Cara
Arkells
Hedley
Jessie Reyez
Justin Bieber
Shawn Hook
Shawn Mendes
The Weeknd
Theory
Walk off the Earth
Single of the Year
"How Far I'll Go", Alessia Cara
"Everything Now", Arcade Fire
"Knocking at the Door", Arkells
"I Feel It Coming", The Weeknd
"There's Nothing Holdin' Me Back", Shawn Mendes
Group of the Year
A Tribe Called Red
Alvvays
Arcade Fire
Broken Social Scene
Hedley
Breakthrough Artist of the Year
Allan Rayman
Charlotte Cardin
Jessie Reyez
NAV
Virginia to Vegas
Breakthrough Group of the Year
James Barker Band
The Beaches
The Dead South
The Franklin Electric
The Jerry Cans
Songwriter of the Year
Amelia Curran
Charlotte Cardin
Gord Downie and Kevin Drew
Rose Cousins
Scott Helman
Country Album of the Year
"Game On", James Barker Band
"Past the Past", Jess Moskaluke
"Shake These Walls", Tim Hicks
"Beautiful Freakshow", Dean Brody
"Dear Life", High Valley
Adult Alternative Album of the Year
"Twin Solitude", Leif Vollebekk
"New Mistakes", Terra Lightfoot
"Sincerely, Future Pollution", Timber Timbre
"Panther in the Dollhouse", Whitehorse
"Introduce Yerself", Gord Downie
Alternative Album of the Year
"Life After Youth", Land of Talk
"Retribution" Tanya Tagaq
"Everything Now", Arcade Fire
"Open", Weaves Wide
"Antisocialites", Alvvays
Pop Album of the Year
"Skin & Earth", Lights
"My Love", Ria Mae
"Safe Haven", Ruth B
"Hotel de Ville", Scott Helman
"Cageless", Hedley
Rock Album of the Year
"Feed the Machine", Nickelback
"Young Beauties and Fools", The Glorious Sons
"Wake Up Call", Theory
"Grace Street", Big Wreck
"Outrage! Is Now", Death from Above
International Album of the Year
"DAMN.", Kendrick Lamar
"Stoney", Post Malone
"Reputation", Taylor Swift
"24K Magic", Bruno Mars
"÷", Ed Sheeran
Electronic Album of the Year
"Music to Draw to: Satellite", Kid Koala
"Manipulation", Rezz Mass
"Tenderness", Blue Hawaii
"Someone Else", Cri
"Two Hearts", Dabin
Metal/Hard Music Album of the Year
"II: Vanishing", Longhouse
"Strange Peace", Metz
"Striker", Striker
"Voice of the Void", Anciients
"Relentless Mutation", Archspire
Adult Contemporary Album of the Year
"Revival", Johnny Reid
"Nobody But Me", Michael Buble
"The Grand Hustle", Nuela Charles
"Christmas Together", The Tenors
"Rooted", Alysha Brilla
Vocal Jazz Album of the Year
"Come On", Kellylee Evans
"Old School Yule!", Matt Dusk
"No Filter", Michael Kaeshammer
"With a Twist", Bria Skonberg
"Turn Up the Quiet", Diana Krall
Jazz Album of the Year (Solo)
"Contumbao", Hilario Duran
"Root Structure", Mike Downes
"Ralph Bowen", Ralph Bowen
"The Tide Turns", Brad Cheeseman
"Rich in Symbols", Chet Doxas
Jazz Album of the Year (Group)
"Otterville", Andrew Downing's Otterville
"Murphy", Carn Davidson 9
"The North", David Braid, Mike Murley, Anders Morgensen & Johnny Aman
"Infinitude", Christine Jensen & Ingrid Jensen
"Rev", Ernesto Cervini's Turbopop
Contemporary Roots Album of the Year
"Watershed", Amelia Curran
"Bone on Bone", Bruce Cockburn
"Medicine Songs", Buffy Sainte-Marie
"Innusiq", The Jerry Cans
"The Weather Station", The Weather Station
Traditional Roots Album of the Year
"Jayme Stone's Folklife", Jayme Stone
"What We Leave Behind", The East Pointers
"Illusion & Doubt", The Dead South
"The Willow Connection", Cassie and Maggie
"Rove", Coig
Blues Album of the Year
"Time to Roll", MonkeyJunk
"No Time Like Now", Steve Strongman
"Big City, Back Country Blues", Williams, Wayne & Isaak
"Better the Devil You Know", Big Dave McLean
"Something I've Done", Downchild
Contemporary Christian/Gospel Album of the Year
"We Are Free", Jon Neufeld
"These Are the Days", Love & the Outcome
"Stones", Manafest
"Echoes", Matt Maher
"First Day of My Life", The Color
World Music Album of the Year
"A New Tradition Vol. 2: Return of the KUISi", Beny Esguerra and New Tradition
"Where the Galleon Sank", Kobo Town
"Meter", Autorickshaw
"La Migra", Battle of Santiago
"Femme", Briga
Indigenous Music Album of the Year
"Here & Now", Indian City
"The Fight Within", Iskwe
"Sedna", Kelly Fraser
"Medicine Songs", Buffy Sainte-Marie
Classic Album of the Year (Vocal or Choral)
"Crazy Girl Crazy", Barbara Hannigan with Ludwig Orchestra
"The Tree of Life", Daniel Taylor with The Trinity Choir
"In the Stream of Life: Songs by Sibelius", Gerald Finley with Bergen Philharmonic Orchestra
"Mother of Light: Armenian Hymns & Chants in Praise of Mary", Isabel Bayrakdarian with Coro Vox Aeterna
"Schubert Sessions: Lieder with Guitar", Philippe Sly and John Charles Britton
Classical Album of the Year (Large Ensemble)
"Beethoven & Schubert: Violin Concerto", James Ehnes with Royal Liverpool Philharmonic Orchestra
"Chopin: Works for Piano & Orchestra", Jan Lisiecki with NDR Elbphilharmonie Orchester
"Elgar & Tchaikovsky", Johannes Moser with Orchestre de la Suisse Romande
"The Shaman & Arctic Symphony", Winnipeg Symphony Orchestra & Nunavut Sivuniksavut Performers
"Rebelles Baroques", Arion Orchestre Baroque
Classical Composition of the Year
"Phi, Caelestis", Andrew Staniland
"Breathe", James Rolfe
"My Name is Amanda Todd", Jocelyn Morlock
"The Shaman", Vincent Ho
"Cœur a Cœur", Alice Ping Yee Ho
Francophone Album of the Year
"L'etoile thoracique", Klo Pelgag
"La science du coeur", Pierre Lapointe
"Almanach", Patrice Michaud
"Nos Eldorados", Alex Nevsky
"Paloma", Daniel Bélanger
Instrumental Album of the Year
"Stubborn Persistent Illusion", Do Make Say Think
"Sweat", Five Alarm Funk
"Cuphead", Kristofer Maddigan
"Oktopus", Hapax
"Peregrine Falls", Peregrine Falls
Comedy Album of the Year
"I Wanted to Be a Dinosaur", Ivan Decker
"Sorry! (A Canadian Album)", K. Trevor Wilson
"In Living Kohler", Rebecca Kohler
"Fatherhood", Charlie Demers
"[Indistinct Chatter]", DJ Demers
Children's Album of the Year
"The Moblees (Songs from the Hit TV Show)", The Moblees
"Kisses and Hugs", Splash'N Boots Love,
"Greatest Hits, Vol. 3", Big Block Singsong
"Blue Skies", Bobs & LoLo
"Hear the Music", Fred Penner
Dance Recording of the Year
"Not Going Home", DVBBS ft. Gia Koka and CMC$
"Get What You Give", Felix Cartal
"Deeper", Kapri
"Closer", Nick Fiorucci" ft. Laurell
"Almost Home", Sultan + Shepard ft. Nadia Ali and Iro
Rap Recording of the Year
"Coach Fresh", Maestro Fresh Wes
"001: Experiments", Lou Phelps
"Shooters", Tory Lanez
"Mumble Rap", Belly
"Lil Mont from the Ave", Clairmont the Second
R&B/Soul Recording of the Year
"Foreign Water", Jahkoy
"Kiddo", Jessie Reyez
"Human" Jhyve
"Unbound 01" Keshia Chante
"Freudian" Daniel Caesar
Reggae Recording of the Year
"Greater", Kirk Diamon
"Love How You Whine", Kreesha Turner & K'Coneil
"The Light", Ammoye
"Hold Up Slow Down", Blessed
"Neva Judge", Eyesus
Album Artwork of the Year
"Coconut Christmas", The Lost Fingers
"Mechanics of Dominion", Esmerine
"Freudian", Daniel Caesar
"Stubborn Persistent Illusions", Do Make Say Think
"Everything Now", Arcade Fire
Jack Richardson Producer of the Year
Jordan Evans and Matthew Burnett ("Get You ft. Kali Uchis", "We Find Love" – "Freudian" by Daniel Caesar)
Thomas "Tawgs" Salter ("PDA" – "Hotel de Ville" by Scott Helman, "Electric Love" [co-producer Mike Wise] – "Utopia" by Serena Ryder)
Brian Howes and Jason Van Poederooyen ("Better Days" [co-producer Jacob Hoggard] – "Cageless" by Hedley, "The Drugs" [co-producer Ryan Guldemond] – "No Culture" by Mother Mother)
Felix Cartal ("Get What You Give" – "Get What You Give" by Felix Cartal, "Drifting Away" – "Drifting Away" by Felix Cartal)
Diana Krall ("L-O-V-E", "Night and Day" [co-producer Tommy Lipuma] – "Turn Up the Quiet" by Diana Krall)
Recording Engineer of the Year
Riley Bell
Shawn Everett
Ben Kaplan
Eric Ratz
Gus van Go
Video of the Year
"Leaving the Table", Leonard Cohen (Christopher Mills)
"The Drugs", Mother Mother (Emma Higgins)
"Venus Fly", Grimes (Grimes)
"Gatekeeper", Jessie Reyez (Peter Huang)
"Knocking at the Door", Arkells (Shane Cunningham & Mark Myers)
The JUNO Awards Broadcast on CBC on Sunday, March 25.
Details

Contributed by

Bruce Leperre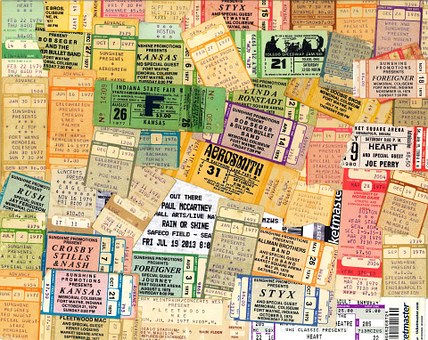 MUSIC NEWS: TUESDAY, FEBRUARY 6, 2018
MUSIC Juno Nominations
By David Friend
The 2018 Juno Awards nominees will be unveiled this morning as the music industry grapples with questions about a lack of female representation.
Canada's biggest music bash will likely shine a spotlight on superstars Drake, Shania Twain and the late Gord Downie in the top categories.
But many will be closely watching the number of female artists who earn recognition in the wake of the MeToo and Time's Up movements.
The Junos were criticized last year for a poor showing of women across the nominees, even though some felt there were plenty of worthy contenders.
Numerous album categories _ including country, francophone, rap, R&B/soul and reggae _ only had one female nominee each. Both the engineer and producer categories didn't generate a single female nominee.
Conversations over representation escalated after last month after Brampton, Ont., singer Alessia Cara was the only woman to be awarded on the televized portion of the Grammys.
PAUL SIMON ANNOUNCES FINAL TOUR
Paul Simon says his decision to stop touring after one last tour is because the time away from his family detracts from his joy of playing. He also cites the death of longtime guitarist Vincent Nguini (n-GEE'-nee), who died in December. Simon's ``Homeward Bound - The Farewell Tour'' - will begin May 16th in Vancouver and run through July 15th in London.
Simon, who is 76, says he still plans to do occasional concerts after the tour to raise money for ecological charities.
---
G-EAZY AND HALSEY GIVE UP TIME OFF TO DO ``HIM AND I'' VIDEO
G-Eazy and Halsey had intended to spend two days off together wandering around New York to celebrate Halsey's birthday. Instead, they shot the video for ``Him and I.'' G-Eazy says they had shot a different video a week prior and they both hated it. They have friends who are videographers, so G-Eazy and Halsey invited them to follow them with cameras on their days off.
G-Eazy says he and Halsey both love ``Romeo and Juliet'' stories. He says that song is about ``two people who are young and crazy in love.''
---
KELLY CLARKSON'S FAVOURITE PART OF THE GRAMMYS IS THE PERFORMING
Kelly Clarkson says she would rather perform on the Grammys than win a Grammy. Clarkson says winning an award is ``awesome, because your art is validated,'' but she always likes the performances. She says Pink did not win an award but ``she slayed that stage.'' Clarkson says Pink was memorable because she had ``the best vocal, hands down, of the night.'' Clarkson says it was ``weird'' that Lorde (LORD) was up for album of the year but did not get a performance spot.
---
PRINCE ITEMS WILL BE AUCTIONED
One of the items for sale at an upcoming auction of Prince memorabilia is a letter he wrote in purple ink to his former wife, Mayte Garcia, apologizing for director Lisa Bonet not choosing her for his ``Walk Don't Run'' video.
It's expected to sell for at least four-thousand dollars. The 2002 white Schecter ``cloud'' guitar is expected to sell for 10-thousand to 20-thousand dollars. Several outfits and shoes are for sale, many with his ``love'' symbol used in the design. Julien's Auctions will sell the items online and live in New York on May 18th and 19th.
---
HILLARY SCOTT REVEALS BABY NAMES
Lady Antebellum singer Hillary Scott is revealing details of her twin girls, born last week. She writes on social media the girls' names are Betsy Mack and Emory JoAnn. Scott says her twins' favourite place to be, other than on her, is ``nose to nose and cheek to cheek.''
---
COMMON HAS A BRUISED FACE FROM BASKETBALL
Common is trying to hide a black eye. Then he showed everyone pictures of how he got it. Common wore glasses to the Oscar Nominees Luncheon outside Los Angeles yesterday to disguise a bruise he got while playing basketball last weekend.
However, he was quick to pull out photos of how his face looked after he was hit. He jokes he might have gotten a mild concussion.
Common is nominated with Diane Warren for best original song for writing ``Stand Up For Something'' from the movie ``Marshall.''
---
DRUMMER LEON ``NDUGU'' CHANCLER DIES
The man who laid down the beat for Michael Jackson's song ``Billie Jean'' has died. Rolling Stone magazine reports drummer Leon ``Ndugu'' Chancler died Saturday at the age of 65, according to his wife. A cause of death was not given. Chancler also played on Jackson's songs ``P.Y.T.'' and ``I Just Can't Stop Loving You.'' He was also a co-writer of ``Let It Whip'' by the Dazz Band. Chancler got his start as a jazz drummer, and in later years, he taught at the Stanford Jazz Workshop.
---
LUIS FONSI WILL GET BMI AWARD
Luis Fonsi will be honoured at the B-M-I Latin Awards for his body of work and for his charitable endeavours. Fonsi will be presented with the B-M-I President's Award on March 20th outside Los Angeles. B-M-I says it's honouring Fonsi for ``Despacito'' and all his other hits from the past two decades, as well as his efforts to help Puerto Rico after Hurricane Maria last year.
---
(The Associated Press)
INDEX: MUSIC ENTERTAINMENT
Hotwire is a service of The Canadian Press
Details

Contributed by

Bruce Leperre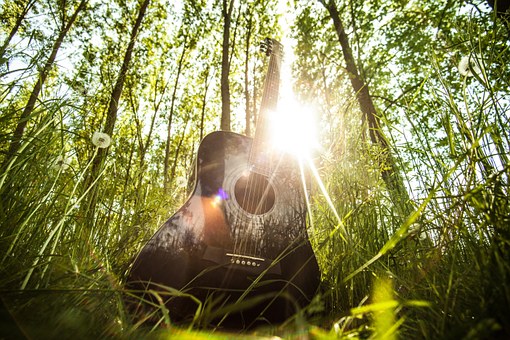 JUSTIN TIMBERLAKE - SUPER BOWL
Justin Timberlake had a laugh at everyone's expense during the Super Bowl halftime show yesterday. He performed his song ``Rock Your Body'' but stopped short of the line, ``Bet I'll have you naked by the end of this song.'' That was the line he sang with Janet Jackson right before the infamous ``wardrobe malfunction'' during their Super Bowl halftime performance 14 years ago. Despite speculation, Jackson was not part of yesterday's show.
Neither was 'N Sync. However, Prince was Timberlake's duet partner projected on a giant screen, singing ``I Would Die 4 U,'' in a nod to the Super Bowl being in Minneapolis. Timberlake ended his performance singing ``Can't Stop The Feeling'' by going into the stands and taking selfies.
---
PINK - SUPER BOWL - FLU
Just in case you were wondering: it wasn't gum Pink took out of her mouth before singing the national anthem at the Super Bowl last night. Pink tweets it was a throat lozenge. She had been battling the flu the past few days. Her voice was so bad at her concert on Friday that she had to skip singing ``Beautiful Trauma'' because her range wasn't there. Leslie Odom Junior also was part of the Super Bowl pre-show entertainment, singing ``America the Beautiful'' with a children's choir.
---
DENNIS EDWARDS - OBIT
Smokey Robinson says he is sad that ``another Motown soldier is gone'' with the death of Dennis Edwards of The Temptations. Edwards died in Chicago after a long illness on Thursday, two days before his 75th birthday, according to his booking agent. Otis Williams of The Temptations, who engaged in a legal battle with Edwards over the Temptations name in the 1990s, says Edwards made ``extraordinary contributions to The Temptations legacy.'' The Pointer Sisters send their love and condolences.
Edwards was briefly married to Ruth Pointer.
---
BOYD TINSLEY - DAVE MATTHEWS BAND
Dave Matthews Band violinist Boyd Tinsley is taking a break from the band. Tinsley writes on social media he needs the break to focus on his health and his family. He says he is ``somewhat worn out'' and needs to bring more balance to his life.
The rest of the band says Tinsley has been a member of the family since the beginning and they support his decision to get better.
---
LADY GAGA - EUROPE DATES CANCELLED
Lady Gaga's chronic pain condition has sidelined her again. She has called off ten concerts in Europe over the next few weeks because of severe pain. Lady Gaga writes on social media her medical team supports her decision to recover at home. Last September, she was forced to postpone her European concerts because of pain. Lady Gaga has said she's been diagnosed with fibromyalgia, a chronic pain condition.
---
LANA DEL REY - KIDNAPPING ATTEMPT
A 43-year-old man from Riverview, Florida, has been arrested for allegedly threatening to kidnap Lana Del Rey.
Orlando Police say in a statement Michael Shawn Hunt was arrested Friday night outside the concert hall where Del Rey was performing.
Police acting on a tip arrested Hunt carrying a ticket to the concert and a knife. He has been jailed without bail on charges of attempted kidnapping with a weapon and aggravated stalking with a credible threat.
---
SNOOP DOGG - GOSPEL MUSIC
Snoop Dogg usually has no problem getting up on stage -- until he sang gospel music. Snoop headlined B-E-T's Super Bowl Gospel Celebration Thursday in Minneapolis. He acknowledges being nervous because gospel purists ``would shoot you down if your game ain't together.'' He adds, ``They would throw the Bible at you.'' Snoop knew he did O-K when gospel great Donnie McClurkin complimented him. Snoop says McClurkin told him, ``If you weren't rapping, brother, you'd be preaching!'' Snoop will put out his first gospel album, called ``Bible of Love,'' on March 16th.
---
(The Canadian Press)
Details

Contributed by

Bruce Leperre
MUSIC NEWS: FRIDAY, FEBRUARY 2, 2018
JUSTIN TIMBERLAKE - SUPER BOWL - GUEST MUSICIANS
Justin Timberlake says Janet Jackson, Jay-Z, 'N Sync or Chris Stapleton will not be special guests for his Super Bowl halftime performance on Sunday. Timberlake says his only special guests will be his band, The Tennessee Kids. Timberlake says he brought his almost-three-year-old son, Silas, to rehearsals on Wednesday and ``was shocked at how quickly he could cover 100 yards.''
---
JUSTIN TIMBERLAKE - PRINCE
Justin Timberlake had nothing but wonderful things to say about Prince during the Super Bowl press conference in Minneapolis yesterday. Timberlake calls Prince a huge influence and ``the greatest all-around musician I can think of in popular culture.'' Timberlake came under fire from Prince fans for his decision to hold a listening party at Prince's Paisley Park last night. Timberlake and Prince had a history of dissing each other in 2006. Timberlake says the times he spent talking about music with Prince are memories he'll take with him forever.
---
BROTHERS OSBORNE - ``ROCKY TOP''
Brothers Osborne guitarist John Osborne says people yell ``Rocky Top!'' at their concerts like they're the first ones to think of it. He says it was funny the first 500 times.
Brothers Osborne finally decided to learn it, as a tip of the hat to the Osborne Brothers, who made that song a hit in 1967. Singer T-J Osborne says they discovered that they like playing ``Rocky Top,'' but they have to be careful where they play it, because the Tennessee Volunteers adopted it for sporting events. He says they can't play it in Georgia or Alabama. And if some smarty-pants yells out ``Free Bird!'' at their shows, they're ready too. John Osborne says they worked up a 45-second version of that song.
---
SUGE KNIGHT LAWYER - ARREST
A defence lawyer for Death Row Records co-founder Suge Knight has been allowed back on Knight's murder case after being arrested himself last week. Knight agreed in a Los Angeles court yesterday to allow Thaddeus Culpepper to represent him, in spite of a possible conflict of interest.
Culpepper was arrested last week on suspicion of being an accessory after murder. No charges were filed. Culpepper says he was never told why he was arrested. Prosecutors filed court papers last week that said Culpepper had tried to get a sheriff's department informant to testify he witnessed events that would help Knight's case. Knight is charged with murder and attempted murder after he ran over two men outside a Los Angeles burger stand in 2015, killing one of them.
---
JOURNEY - JONATHAN CAIN - AUTOBIOGRAPHY
Jonathan Cain of Journey will tell his life story. He will publish an autobiography called ``Don't Stop Believin': The Man, The Band and The Song That Inspired Generations.'' As a child, Cain survived a fire at his school in Chicago that killed 92 children and three nuns. As an adult, he suffered setbacks in his music career before winding up in Journey.
The book also details Cain's Christian faith and is published by Zondervan, part of HarperCollins Christian Publishing. The book comes out May 1st.
---
(The Associated Press)
Details

Contributed by

Bruce Leperre