Music News
MUSIC NEWS: THURSDAY, APRIL 12, 2018
730 CKDM BATTLE OF THE BANDS
Time is running out to get your entries in for the 730 CKDM Battle of the Bands competition!
Dauphin's Countryfest along with sponsor 730 CKDM proudly present the 16th Annual Battle of the Bands competition!
Both organizations strive to support and encourage amateur talent from across the country.
This year's competition will be held on Thursday, June 28th on the Credit Union Corral Stage.
Applications are now being accepted for the 2018 contest. Click HERE to download the application.
Deadline to apply is May 11th, 2018.
MARIAH CAREY REVEALS BIPOLAR DIAGNOSIS
Mariah Carey has revealed she has a bipolar disorder. She tells People magazine she was diagnosed with Bipolar Two in 2001 after having a mental and physical breakdown. That was right after an infamous incident in which she delivered ice cream to the set of M-T-V's ``Total Request Live'' and performed a striptease. Carey says she was in denial and fear all these years that someone would expose her diagnosis and destroy her career. She got help after some recent setbacks, including a broken engagement and her E! reality show. Carey is in therapy and she says she found the right balance of medication, which she calls the most important part.
---
POLICE: ROBBERY SUSPECT SAYS HE DID IT FOR TAYLOR SWIFT
Police say a 26-year-old man was trying to impress Taylor Swift by robbing a bank and throwing the cash over her fence. Bruce Rowley of Derby, Connecticut, has been charged with robbing one-thousand, 600 dollars from a bank in Ansonia, Connecticut, on April 4th. Police say it appears Rowley wanted to propose to Swift by tossing the money over the fence at her home in Westerly, Rhode Island. Rowley led Rhode Island State Police on a chase back to Connecticut, where he was arrested. Rowley is being held on 100-thousand-dollars bond. Court records do not list a defence attorney.
---
ACM AWARDS: THE RETURN TO LAS VEGAS
The musicians preparing to attend the Academy of Country Music Awards in Las Vegas on Sunday say they're experiencing a range of emotions. Jason Aldean was performing at the Route 91 Harvest Festival in Las Vegas in October when a gunman opened fire. Fifty-eight people were killed and hundreds more injured. Aldean says he has ``one really horrible memory from Las Vegas'' but ``a thousand great ones.'' He points out he won his first award there, and he won entertainer of the year there. Dierks Bentley says he met his wife in Las Vegas and got engaged there. Bentley says Reba McEntire is a great choice of a host to move everyone forward while still acknowledging the tragedy. The A-C-Ms will air live on C-B-S.
---
ACM AWARDS PLAN DUETS OF 1993 SONGS
The Academy of Country Music Awards will flash back 25-years this Sunday. A segment of the show will showcase three duets featuring songs from 1993. Toby Keith will pair with Blake Shelton for ``Should've Been A Cowboy.'' Alan Jackson teams with Jon Pardi for ``Chattahoochee.'' Host Reba McEntire and Kelly Clarkson will sing together on ``Does He Love You.''
---
MEEK MILL GETS PRISON VISIT FROM OWNERS OF PATRIOTS AND 76ERS
New England Patriots owner Robert Kraft is throwing his support behind Meek Mill. Kraft and Philadelphia 76ers co-owner Michael Rubin visited Mill in prison on Tuesday. After the visit, Kraft called for criminal justice reform. He says ``the right thing will happen'' with Mill and he will be released soon.
Mill was sentenced to two to four years in prison for violating probation on a drugs and guns case from 2008. Mill's lawyers say the judge is turning his case into a ``personal vendetta.'' The judge says the jail time is merited because of Mill's drug use, arrests and other issues.
---
CHEAP TRICK RECALLS ROCK HALL INDUCTION AS NEW CONCERT DVD IS RELEASED
Singer Robin Zander doesn't remember a whole lot about Cheap Trick's 2016 induction into the Rock and Roll Hall of Fame. Zander says he remembers Kid Rock giving a clever speech, his family having a good time and ``Steve Miller being mad at everybody.'' Lucky for him, Cheap Trick is included in a new D-V-D, ``Rock and Roll Hall of Fame: In Concert 2014-2017.'' Other acts featured on the D-V-D include Bruce Springsteen, Pearl Jam, Cat Stevens, Nirvana, Chicago and Ringo Starr. Zander says one of the pleasures of their induction was performing with drummer Bun E Carlos again. He says Carlos doesn't tour or record with Cheap Trick but is still considered a band member, and it was a lot of fun to play together.
---
KACEY MUSGRAVES THINKS BIG ON ``GOLDEN HOUR''
It's a source of pride for Kacey Musgraves when someone tells her, ``I don't like country music, but I love your music.'' She says she's always wanted to be the kind of artist who can play Bonnaroo or Coachella and then play a country festival.
Musgraves says she wanted to try new things for her ``Golden Hour'' album, but she didn't want people to think she ``tried to get weird for weird's sake.'' She says she was adamant about evolving without losing the spirit of her character.
---
(The Associated Press)
Details

Contributed by

Bruce Leperre
MUSIC NEWS: WEDNESDAY, APRIL 11, 2018
U2 - MONTREAL
Several employees at a Montreal-area music venue confirm that U-2 are practising there ahead of their upcoming tour.
They told The Canadian Press the Irish group has chosen Place Bell in Laval to prepare for the ``eXPERIENCE + iNNOCENCE'' tour, which begins in Oklahoma on May 2nd. Several employees could be seen wearing badges with the name of the tour. U-2 are playing Montreal's Bell Centre on June 5th and 6th.
---
OBIT - YVONNE STAPLES
Yvonne Staples of The Staple Singers has died at the age of 80. The Chicago funeral home Leak and Sons says Staples died yesterday at her home in Chicago. Yvonne replaced her brother Pervis in The Staple Singers in 1970 when he went into the military.
She sang on their hits ``Respect Yourself'' and ``I'll Take You There.'' Family friend Bill Carpenter says Yvonne did not care for attention on her singing and thought of her sister Mavis as the star. He says Yvonne had a keen business sense and was Mavis' road manager until recent years.
---
VEVO - SECURITY BREACH
NEW YORK (AP) _ Vevo took down the most popular music video in the world for a spell after it was targeted by hackers.
``Despacito'' by Luis Fonsi and Daddy Yankee was replaced by an image of masked people pointing guns. The hackers also targeted videos by Taylor Swift, Drake, Selena Gomez and Shakira. Vevo says the breach was contained and it's working on reinstating the affected videos. A YouTube spokesperson says access was disabled after seeing ``unusual upload activity'' on some Vevo channels.
---
U2 STAGE PIECE - UTAH AQUARIUM
The 50-metre-tall creation known as The Claw that arched over U2's stage set during their ``360 Degrees'' tour will be installed at an aquarium in Utah. The Loveland Living Planet Aquarium in Draper will include The Claw as an architectural structure for its 9-acre expansion. The Claw was one of two used during U2's tour from 2009 to 2011. U2 tour director Craig Evans says it's bittersweet to see it go, but they're pleased it will enhance the mission of the aquarium.
---
JARED LETO - HITCHHIKING ACROSS THE U.S.
Singer Jared Leto of 30 Seconds To Mars says the takeaway from his journey across America last week is that Americans have had enough of politics and want more action. Leto started in Chicago and hitchhiked to Cleveland, Chicago, Dallas and Sedona, Arizona, before ending up in Los Angeles to celebrate the release of the band's ``America'' album. Leto says America is made up of people, not political parties, and they're looking for good leaders. He says he asked everyone he met along the way what America means to them and he got ``surprising answers.''
---
GWEN STEFANI - VEGAS RESIDENCY
Gwen Stefani will headline a Las Vegas show this summer. Caesars Entertainment says Stefani will do a residency at Planet Hollywood beginning in June. She has scheduled shows for June, July, December, February and March. Stefani calls the show ``an incredible honour.''
---
CARRIE UNDERWOOD - UPDATE
Carrie Underwood says she's healing well after a fall outside her home in November. Underwood writes in an open letter that her wrist is ``almost back to normal, about 90 per cent there and the docs say that last 10 per cent will come in time.''
She adds her face ``has been healing pretty nicely as well.'' She says the ``forced relaxation'' has let her spend more time with her husband and son. She's also working on a new album. The first single, ``Cry Pretty,'' is out today.
---
(The Associated Press)
Details

Contributed by

Bruce Leperre
MUSIC NEWS: TUESDAY, APRIL 10, 2018
LINDSEY BUCKINGHAM - FLEETWOOD MAC
Lindsey Buckingham is out of Fleetwood Mac _ and it looks like the decision was not his. The band has put out a statement announcing their upcoming tour _ and in an almost ``oh, by the way'' fashion mentioned that Buckingham won't be with the tour this time around. The statement says it wishes Buckingham ``all the best'' going forward. It's unclear what triggered the split with one of the group's longest-tenured members. Buckingham joined Fleetwood Mac in 1974 along with his girlfriend at the time, Stevie Nicks.
Buckingham will be replaced by Neil Finn of Crowded House and Mike Campbell, who performed with Tom Petty's Heartbreakers.
---
JASON ALDEAN - LAS VEGAS SHOOTINGS
Jason Aldean admits he wavers between feeling gratitude and guilt after the Route 91 Harvest Festival shootings in Las Vegas in October. Fifty-nine people were killed and hundreds were injured when a gunman opened fire as Aldean was performing.
Aldean says he was thankful his family, crew and friends were not injured, but he feels terrible because the victims were there to see him. One of the things that helped was visiting injured survivors, because he says they were smiling and glad to be alive. Aldean's son was born two months to the day after the shootings, and Aldean says he gave Aldean something to occupy his mind so he wouldn't keep reliving the events. Aldean will release a new album called ``Rearview Town'' on Friday.
---
BLAKE SHELTON - 1982 TEXTBOOK
A seven-year-old student in Ada, Oklahoma, is thrilled that she was assigned a textbook that once belonged to Blake Shelton. Her mother is angry that the book is that old.
Student Marley Parker noticed that the name ``Blake Shelton'' was written in her book, ``Look Away (Keys To Reading),'' dated 1982.
Her mother, Shelly Bryan Parker, writes on Facebook she's ``embarrassed'' that the book is still in use. The discovery comes as Oklahoma teachers are in their second week of massive demonstrations to demand more education funding.
---
CARRIE UNDERWOOD - ACMs
Carrie Underwood is finally going to let the world get a good look at her face. She will perform on the Academy of Country Music Awards on Sunday in Las Vegas. Underwood fell outside her home in November, resulting in a broken wrist and
40 stitches on her face. At the time, she told fans she might look ``different'' after the accident. She has posted photos that don't show her entire face, and she has not made any public appearances since the accident. The A-C-M's will air live on C-B-S.
---
MICHAEL BOLTON - DETROIT
Michael Bolton was so taken with Detroit that he made a movie about it. Bolton was researching his album ``A Tribute to Hitsville, U-S-A'' when he realized Detroit's strengths are being overlooked. He created an uplifting film called ``American Dream:
Detroit'' that features interviews with natives like Aretha Franklin, Smokey Robinson, Alice Cooper, Francis Ford Coppola and Jerry Bruckheimer. The film will be shown in theatres for one day, May 15th.
---
(The Associated Press)
Details

Contributed by

Bruce Leperre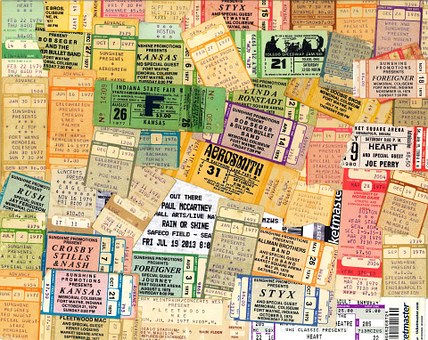 MUSIC NEWS: MONDAY, APRIL 9, 2018
JUSTIN TIMBERLAKE - SUPER BOWL SELFIE KID
Justin Timberlake and that kid from the Super Bowl were together again on Wednesday. Thirteen-year-old Ryan McKenna became a sensation on social media when Timberlake went into the crowd during his Super Bowl halftime show and stopped by McKenna for a selfie. McKenna appeared on ``The Ellen DeGeneres Show'' a few days later, and she gave him tickets to Timberlake's Boston concert, which was Wednesday. McKenna posted a new selfie with Timberlake on Instagram with the caption, ``Great time meeting Justin Timberlake.''
---
MERLE HAGGARD - POST OFFICE
Merle Haggard's widow, his sister, his former bus driver and about 300 fans showed up Friday morning for the opening of the Merle Haggard Post Office in Bakersfield, California. Buck Owens' son, Johnny Owens, and the Buck Fever Band played a set of six Haggard songs. The renaming came on what would have been Haggard's 81st birthday and on the second anniversary of his death.
---
KT TUNSTALL - TARTAN WEEK PARADE
NEW YORK (AP) _ K-T Tunstall says she will never forget her time as the first female grand marshal for New York's Tartan Week Parade.
Tunstall walked Sixth Avenue in red plaid shirt and pants with a rescue greyhound that wore the same pattern. Tunstall says she's got an album in the works for release later this year.
---
BOBBY BARE - REJOINS GRAND OLE OPRY
Bobby Bare is the rare act who has been invited to join the Grand Ole Opry for a second time. The Nashville Tennessean reports Garth Brooks invited Bare to join the Opry family again on Saturday. Bare had been inducted into the Opry in the early 1960s but he let his membership lapse. Bare is not the only country musician who was a member and now is not, but he's the only one who has performed regularly at the Opry in recent months. His name was never removed from the list of members, but with his re-induction, he will get an Opry award, be included in the Opry family album and get a backstage mailbox.
---
THE WEEKND - NUMBER ONE
Toronto's The Weeknd has notched another number-one album on the power of streaming and digital downloads alone. Billboard reports ``My Dear Melancholy'' moved 169-thousand units in the past week. The C-D version will not be out until Friday. ``My Dear Melancholy'' is The Weeknd's third number-one album, along with ``Starboy'' and ``Beauty Behind The Madness.''
It's also a rare six-track album to hit number one. The last time that happened was in 2010 with ``Glee: The Music, Journey to Regionals'' soundtrack.
---
CARDI B - PREGNANT
What a weekend for Cardi B: she released an album and went public with her pregnancy. Cardi B wore a form-fitting dress on ``Saturday Night Live'' that showed off her growing tummy.
She's engaged to Offset of Migos. Her ``Invasion of Privacy'' album came out Friday. She co-hosts ``The Tonight Show With Jimmy Fallon'' tonight.
---
Q-TIP - TEACHING NYU CLASS
New York University will welcome Professor Q-Tip this fall. Q-Tip of A Tribe Called Quest will co-teach a class about the connection between jazz and hip-hop beginning in September. He will teach with writer Ashley Kahn. The class will study the social, cultural, musical and business links between jazz and hip-hop. Q-Tip says he looks forward to sharing what he knows with students and to learning from them.
---
CHANCE THE RAPPER - COMMENCEMENT ADDRESS
Chance The Rapper will be the commencement speaker for graduates at Dillard University in New Orleans on May 12th. Dillard President Dr. Walter M. Kimbrough has been trying to get Chance to appear on campus for two years. Kimbrough is known as the Hip-Hop Prez and teaches a class on ethics and hip-hop.
Kimbrough calls Chance ``the artist that your grandmother would love.''
---
EDDIE MONTGOMERY - TROY GENTRY'S PRANKS
The way Eddie Montgomery of Montgomery Gentry tells it, Troy Gentry used to walk around with a spoon because ``he was always stirring up stuff.'' The band and crew have microphones during concerts that only they can hear so they can communicate with each other. Montgomery says he'd be serious as he sang a song like ``Lucky Man'' and Gentry was saying stuff into one of those microphones to get Montgomery to start laughing. Montgomery says he tries to remember the fun times with Gentry, like when they first got their record deal and when they were playing little clubs together. He says anyone who ever met Gentry would never forget him.
---
OBIT - CECIL TAYLOR
The musician who pioneered the free-jazz movement of the 1950s has died. Pianist Cecil Taylor died Thursday at his home in New York at the age of 89. Taylor was known for his avant-garde compositions, his virtuoso playing, his occasional marathon concerts and his recitation of poems during shows. He released his first album, ``Jazz Advance,'' in 1956. His best-known album was ``Unit Structures,'' released in 1966. Taylor got a standing ovation two years ago when he played in New York at the age of 87.
---
(The Canadian Press)
Details

Contributed by

Bruce Leperre
MUSIC NEWS: THURSDAY, MARCH 29, 2018
MATTHEW GOOD
Matthew Good's concert scheduled for last night in Prince George, B-C was postponed for a day as the Canadian rocker recovered from pneumonia. A post on his social media accounts says the concert with him and Our Lady Peace at the C-N Centre will now take place tonight. Good was taken to hospital on Tuesday night after collapsing onstage during a performance at Edmonton's Jubilee Auditorium. His social media accounts said he was taken to hospital ``as a precautionary measure.''
---
PRINCE DEATH
Lawyers for Prince's family will get to see the investigative files on his death under strict guidelines.
Prosecutor Mark Metz says the investigation into Prince's death on April 21st, 2016, is still active, so the data is confidential.
Prince's family attorneys want to look at the data within the next month to decide whether to file a lawsuit before a two-year statute of limitations expires. A judge's order specifies the attorneys may view the data only at a sheriff's office and cannot copy, share or openly discuss the files.
---
JOHN LEGEND
It's pressure enough for John Legend to portray Jesus in the live version of ``Jesus Christ Superstar.'' One thing not weighing on his mind, though: whether he'll be in contention for an Emmy. Legend has a Grammy, Tony and Oscar. He jokes he's ``aware of the gap'' in his EGOT but he has no presumptions that he'll win an award on only his second acting role. He made his acting debut in ``La La Land.'' ''Jesus Christ Superstar`` airs Sunday on N-B-C.
---
FETTY WAP GIVES AWAY GIFT CARDS
Fetty Waphanded out gift cards to families in his hometown of Paterson, New Jersey, on Tuesday. The Record of Woodland Park reports Fetty gave out the cards at a Price Rite in Center City Mall. A line of hundreds of people stretched outside and around the block. Fetty joked he hoped he'd get a couple of invitations to Easter dinner. He says he came from not having much and now he can do a lot more, so he wants to help as many people as he can. Fetty has donated Thanksgiving turkeys in Paterson since 2015.
---
SNOOP DOGG
Twenty-five years after ``Doggystyle'' was a number-one album on the pop and on the R&B charts, Snoop Dogg has hit number one again -- on the gospel chart. Billboard reports the album ``Snoop Dogg Presents: Bible of Love'' is number one on the Gospel Albums chart. The double album features guest appearances by Faith Evans, K-Ci, Patti LaBelle, Mary Mary and Charlie Wilson.
---
MANCHESTER ORCHESTRA: STAGE THOUGHTS
What do members of Manchester Orchestra think about while they're playing a concert? Positive thoughts, if they're lucky, according to singer Andy Hull. He says he might think about his family, or how grateful he is to be there. He says the trouble starts if he starts thinking that people aren't liking the music, and maybe he should get another job. Guitarist Robert McDowell says the best circumstance is when he's in a groove and realizes half the show is over. He says it's like listening to good music on a road trip and suddenly you're halfway there.
---
``ROCKTOPIA'' ENLISTS DEE SNIDER
Dee Snider is joining the Broadway show ``Rocktopia'' April 9th-15th. The show combines classic rock with classical compositions. Pat Monahan of Train is with the show through April 8th. After Snider's run, Robin Zander of Cheap Trick will take over April 23rd-29th.
---
VIVIAN CAMPBELL
Def Leppard guitarist Vivian Campbell has become a celebrity ambassador for Northern Ireland Hospice. Campbell says he can empathize with patients in need of hospice care after his
2013 diagnosis of Hodgkin's Lymphoma. The group's head, Margaret Butler, says Campbell took a particular interest in the charity and is especially fascinated with their use of music therapy for patients and their families.
---
WE DAY CALIFORNIA
Selena Gomez, The Chainsmokers, Paula Abdul and Dierks Bentley are among the musicians who will participate in the youth empowerment event WE Day California.
Organizers say more than 16-thousand students and teachers will gather in Los Angeles on April 19th to discuss ways to bring ``positive change'' to the world. Jennifer Aniston, Will Ferrell, Morgan Freeman, Nicole Richie and Maddie Ziegler are among the celebrities who will take part. The event will be broadcast as an A-B-C special on August 17th.
---
``2001: A SPACE ODYESSY''
An unrestored 70-millimetre print of Stanley Kubrick's masterpiece ``2001: A Space Odyssey'' is coming to select U-S theatres soon. The release is set for May and will be in celebration of the movie's 50th anniversary. Warner Brothers Pictures says the cut will premiere at the Cannes Film Festival on May 12th before launching in select U-S theatres on May 18th.
Filmmaker Christopher Nolan will introduce the film at the Cannes premiere, where members of Kubrick's family will also be in attendance. Kubrick died in 1999.
---
RHONY - DOUBLE HOMICIDE
A man has been convicted in a double homicide involving a burning car owned by a woman who often appeared on ``Real Housewives of New Jersey.'' NorthJersey-dot-com reports Gerry Thomas was convicted yesterday of two counts of felony murder and aggravated arson and attempted robbery but was acquitted of murder and weapons charges. The 29-year-old man faces 30-years to life on each felony murder count when he's sentenced in May. The bodies of Aaron Anderson and Antonio Vega were found last year in Paterson in the blazing car Anderson had borrowed from the son of Kim DE Paola, who frequently appeared on the Bravo reality T-V show.
---
(The Associated Press)
Details

Contributed by

Bruce Leperre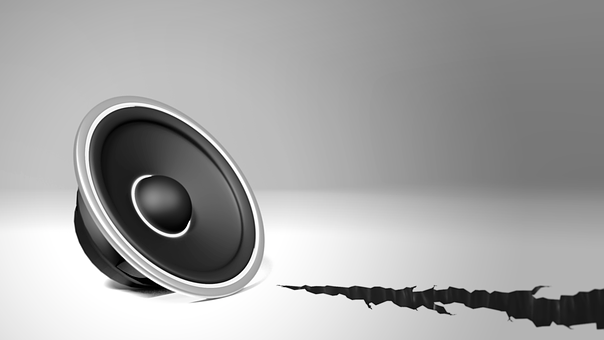 USIC NEWS: WEDNESDAY, MARCH 28, 2018
MATTHEW GOOD
Canadian rock musician Matthew Good was taken to hospital last night after collapsing on stage during a show at Edmonton's Jubilee Auditorium. Singer Raine Maida of Our Lady Peace, which is touring with Good, told the crowd Good had collapsed due to pneumonia. A message posted on Good's official Twitter account said the musician had been taken to hospital as a precaution. There was no word yet on whether they would perform as scheduled tonight at the C-N Centre in Prince George, B-C.
---
``WHO BIT BEYONCE'' - SPECULATION
If you're following the speculation game of who bit Beyonce, actresses Sanaa Latham and Sara Foster deny it. It started when comedian Tiffany Haddish told G-Q magazine she saw an actress bite Beyonce on the face at a party after Jay-Z's Los Angeles concert on Dec. 22nd. Unidentified sources narrowed in on Lathan and Foster. After Beyonce fans swarmed Lathan's Twitter with bee emojis, Lathan responded with, ``Y'all are funny. Under no circumstances did I bite Beyonce and if I did it would've been a love bite.'' Foster says, ``Flattering that anyone thinks I could get this close to Beyonce.'' Beyonce's spokeswoman did not return an Associated Press request for comment.
---
COUNTRY MUSIC HALL OF FAME - INDUCTEES
Ricky Skaggs says his induction into the Country Music Hall of Fame ``makes it official'' -- for all the fans who thought he already was in the hall of fame. Skaggs will be inducted as the modern era performer, Dottie West as the veteran era performer and Johnny Gimble as the recording and/or touring musician. West's friend, Jeannie Seely, says West loved lights like lamps and candles and always had them burning. She says West probably turned on every light in heaven because of her inclusion in the hall. Cyndy Gimble, Johnny's daughter, says her father once said that if someone gets a kick out of his playing, maybe it's worth doing. The inductions will be later this year in Nashville.
---
JESSE HUGHES - EAGLES OF DEATH METAL - MARCH FOR OUR LIVES
Jesse Hughes of Eagles Of Death Metal has taken down his Instagram posts criticizing the March For Our Lives as ``pathetic.'' Hughes had said in posts over the weekend that the students of Stoneman Douglas High School in Parkland, Florida, were ``exploiting'' the deaths of their fellow students. Hughes cited his own experience as a mass shooting survivor at the Bataclan concert hall in Paris in 2015. He said students who took time off school to protest ``insult the memory of those who were killed and abuse and insult me and every other lover of liberty by your every action.''
Hughes' agent did not return a request for comment.
---
ARIANA GRANDE CONCERT BOMBING - INQUIRY
An inquiry into the bombing at an Ariana Grande concert in Manchester, England, last May reveals firefighters were not allowed to go to the scene for more than two hours. The report says police arrived on the scene within a minute of the bombing, but firefighters were kept away because the senior officer on duty mistakenly believed an active shooter was still loose. The inquiry panel said it could not determine whether quicker deployment could have saved lives. However, it said lives were saved when a police duty inspector decided to override protocol and let police and medics stay in the area. Twenty-two people were killed in the attack.
---
ASHLEY McBRYDE - PROVES TEACHER WRONG
Ashley McBryde recalls sitting in algebra class and the teacher asking what everyone was going to do with their lives. When McBryde said she was going to make songs in Nashville, the teacher called her ``stupid.'' McBryde says the teacher told her she needed to remember where she comes from -- Mammoth Spring, Arkansas -- and she better have a backup plan. McBryde says her backup plan was not to have one. Her ``Girl Going Nowhere'' album comes out Friday. McBryde says, ``Still to this day, I have not used algebra.''
---
PILGRIMAGE FESTIVAL - LINEUP
Jack White, Chris Stapleton and Lionel Richie will headline the Pilgrimage Music and Cultural Festival in Franklin, Tennessee, on Sept. 22nd and 23rd. Other performers include Hozier, Brandi Carlile, Counting Crows, Bleachers, Dawes, Elle King and the festival's co-founder, Kevin Griffin of Better Than Ezra. It's the fourth year the festival has been staged.
---
US NATIONAL MEMORIAL FOR PEACE AND JUSTICE - LINEUP
Usher, Common, The Roots and Kirk Franklin will play a concert in Montgomery, Alabama, to open a memorial to victims of lynching. The April 27th concert will celebrate the National Memorial for Peace and Justice. Other performers include and Brittany Howard of Alabama Shakes and Gary Clark Junior. Sweet Honey In The Rock and Bebe Winans will play the opening ceremony on April 26th.
(The Associated Press)
Details

Contributed by

Bruce Leperre
MUSIC NEWS: TUESDAY, MARCH 27, 2018
YVONNE ELLIMAN - DRUG CHARGES
Yvonne Elliman and her husband have been sentenced in their drug case in Guam. And the news is about as good as it gets for two people who copped to felony drug possession charges. Her lawyer says Elliman and her husband got a 14-day sentence. And they will be able to do the time in their home state of Hawaii. What's more, they can satisfy the service by watching courtroom proceedings of a drug offender probation program. And the two weeks of attending court? It will likely be pared down to 13 days, since they are getting credit for one day of time served.
---
PRINCE - ANNIVERSARY
Paisley Park will mark the second anniversary of Prince's death with a celebration of his life on April 19th to 22nd. Sheila E. will headline a concert at Paisley Park. The concert ``Prince: Live on the Big Screen'' at Target Center in Minneapolis will feature Prince on video performing with live musicians. A series of panel discussions at Paisley Park will feature speakers including Bobby Z, Dez Dickerson and Matt Fink of The Revolution. Fans will be able to leave notes or small gifts on a special tribute fence on the grounds of Paisley Park. A second tribute fence will be erected outside Target Center.
---
PRINCE - TOXICOLOGY
A toxicology report from Prince's autopsy shows he had exceedingly high concentrations of fentanyl throughout his body when he died. The musician was 57 when he was found alone and unresponsive in an elevator at his Paisley Park estate nearly two years ago. Public data released six weeks later showed he died of an accidental fentanyl overdose. A confidential toxicology report obtained yesterday by The Associated Press says the concentration of fentanyl in Prince's blood was 67.8 micrograms per litre _ a level experts called exceedingly high, even for someone who may have a tolerance to opioids. It was reported that Prince was constantly in pain because of a bad hip.
---
KILLER MIKE - CLARIFIES NRA TV INTERVIEW
Killer Mike of Run The Jewels is apologizing to the organizers of Saturday's March For Our Lives that the interview he gave to the NRA was used against them. Killer Mike tweeted two videos in which he says he is sorry to the march organizers that the N-R-A T-V interview was ``used as a weapon against you guys.'' He calls himself an ally of the march. Killer Mike says he spoke to N-R-A T-V to continue the conversation about African-American gun ownership. He says it's possible to support both the march and black people owning guns.
---
ACMS - WINNERS - NEW ARTIST CATEGORIES
Lauren Alaina says her ``country-loving heart is exploding'' after finding out she's already won an Academy of Country Music Award. Alaina posted a video of her answering the phone when A-C-M host Reba McEntire called to give the news that Alaina had won new female vocalist of the year. Brett Young won the new male vocalist of the year and calls it ``an absolute honour.''
Midland won the new group award. They tweet, ``For the first time in our career, we're speechless.'' McEntire called each of them with the news. The A-C-M's are April 15th in Las Vegas and will be shown live on C-B-S.
---
CMA AND SMOKEY ROBINSON - ``CMT CROSSROADS''
Putting Motown legend Smokey Robinson with country upstart Cam may seem like an odd pairing, but they say it works. They will sing each other's music for tomorrow's episode of ``CMT Crossroads.'' Robinson says they have a shared love of music and songwriting. Cam says Motown songs often have a groove that accompanies troubling lyrics, just like country fans will two-step to songs about heartbreak. Cam says before they were paired up for the show, they just happened to meet at the Macy's Thanksgiving Day parade. Cam says she went into a trailer to get warm and ``there's this aura, the light of Smokey Robinson.''
GEORGE STRAIT - TEXAN OF THE YEAR
Here's what George Strait had to say about being named Texan of the Year: ``Texas is a big place filled with amazingly talented, smart people. How'd I end up here?'' The Texas Legislative Conference gave the honour to Strait on Friday, not just for Strait's music career, but for his efforts in raising funds for Texans following Hurricane Harvey. Strait calls it ``a great honour'' that is at ``the tip top of my list.''
---
DONNA SUMMER - MUSICAL
Preview performances of a musical based on the life of Donna Summer will begin tomorrow in New York. ``Summer: The Donna Summer Musical'' will open officially on April 23rd. Three actresses will portray Summer at different phases in her life. A companion greatest-hits collection, ``Summer: The Original Hits,'' will be released April 20th.
---
MARCH MADNESS MUSIC FESTIVAL ADDS MORE TALENT
Jason Aldean, Luis Fonsi and Panic At The Disco are among the acts added to the lineup of the N-C-Double-A March Madness Music Festival in San Antonio. On Friday, Kelsea Ballerini will open for Aldean. Fonsi and Imagine Dragons will play Saturday.
Maroon 5 headlines Sunday's lineup, which also includes Panic At The Disco, OneRepublic and Daya. The concerts are free. They will be streamed live on NCAA-dot-com. The Final Four semifinals are Saturday, with Loyola of Chicago taking on Michigan, and Villanova versus Kansas. The National Championship game is Monday.
---
G-EAZY'S - CHOICES
G-Eazy never got to travel much as a kid, so one of the perks of his job is seeing the world. However, even for him it's a luxury. G-Eazy says he often has to decide whether to see a city or sleep. He says after a full day of interviews, a concert, a required after-party, an early-morning commitment and then a flight, sometimes his body just doesn't want to do anything. However, he says he makes an effort to see the beautiful places he would hear about as a child.
---
DMX - TAX CASE
A lawyer for D-M-X plans to use music to convince a judge that his client deserves leniency for his tax evasion conviction. The attorney, Murray Richman, says in a court document made public yesterday that he wants to play some of the rapper's music at Thursday's sentencing. The lawyer says D-M-X might be too emotional to speak to the judge _ and he plans to let his music do the talking for him. D-M-X has been incarcerated since his bail was revoked in January by a judge who scolded him for failing to obey bail conditions. Prosecutors say they want to see him do five years.
---
DELORES TAYLOR - OBIT
Remember the ``Billy Jack'' films? Most remember the star was Tom Laughlin _ but his real-life wife, Delores Taylor, co-starred in the productions. Taylor has died, some five years after her husband did. She was 85 and her daughter says she died last week at the Motion Picture and Television Fund Home near Los Angeles. Taylor starred in three of the four ``Billy Jack'' films, but her daughter says her mom's most treasured roles _ were those of wife and mother.
---
(The Associated Press)
Details

Contributed by

Bruce Leperre
MUSIC NEWS: MONDAY, MARCH 26, 2018
MUSIC-Junos-Winners-List
The following awards were handed out Sunday night at the Juno Awards broadcast:
R&B/Soul Recording of the Year: Freudian by Daniel Caesar
Breakthrough Artist of the Year: Jessie Reyez
Rap Recording of the Year: Shooters by Tory Lanez
Canadian Music Hall of Fame: Barenaked Ladies
Album of the Year: Everything Now by Arcade Fire
MUSIC Junos Michael Buble Baby (MUSIC-Junos-Michael-Bubl) By David Friend
Michael Buble and wife, actress Luisana Lopilato, are expecting their third child.
The pop crooner picked his gig hosting the Juno Awards in Vancouver to reveal his wife's pregnancy.
He told the audience it was the second time his wife has become pregnant around time he hosted Canada's biggest night in music.
Five years ago he led the Juno ceremony from Regina, right around the same time his wife was expecting their first child.
The baby announcement comes a year and a half after the Burnaby, B.C.-native revealed his son was diagnosed with cancer.
He and his wife said they would put their careers on hold while Noah _ now four years old _ underwent treatment for an unspecified form of cancer.
MARCH FOR OUR LIVES - CELEBRITY PARTICIPANTS
Paul McCartney was a surprise participant at the ``March For Our Lives'' rally in New York on Saturday. As McCartney told C-N-N, ``One of my best friends was killed in gun violence, right 'round here, so it's important to me.'' Jennifer Hudson broke down in tears as she closed out the main rally in Washington with a performance of ``The Times They Are A Changin.'' Other performers in Washington were Common, Miley Cyrus, Andra Day, Vic Mensa, Demi Lovato, Ariana Grande (GRAHN'-day), Lin-Manuel Miranda and Ben Platt. Rita Ora and Charlie Puth performed at the Los Angeles march.
---
KILLER MIKE - NRA TV INTERVIEW
Killer Mike of Run The Jewels is defending an interview he gave to N-R-A T-V in which he gave what he said was the black perspective on gun ownership. Killer Mike had said he told his kids if they participated in the recent school walkout to protest gun violence, they should walk out of his house. Killer Mike says his family owns guns and he's trained his college-aged daughter to shoot a gun. When faced with an online backlash, Killer Mike tweeted the N-R-A did not pay him. He says he's ``just a black guy who's pro-Second Amendment'' and most people missed that he wore a T-shirt that said ``end racism.''
---
PENNSYLVANIA GOVERNOR - MEEK MILL CASE
Pennsylvania Governor Tom Wolf supports Meek Mill's release from prison. Wolf tweeted on Friday he backs Philadelphia district attorney Larry Krasner's position not to oppose Mill's release because of the likelihood of Mill's 2008 drug and gun conviction being reversed. Mill has been appealing his sentence of two to four years in prison on a probation violation.
Wolf says the ``criminal justice system is in need of repair.''
---
MAREN MORRIS - MARRIED
Maren Morris is a bride. People magazine reports Morris married singer-songwriter Ryan Hurd in Nashville on Saturday.
They met in 2013 while co-writing a song for Tim McGraw but did not start dating until 2016. Meanwhile, Hurd secretly recorded and has released the song ``Diamonds or Twine'' as a wedding gift for Morris. He says he played the song for Morris the night they got engaged.
---
ABBEY ROAD - NILE RODGERS
Nile Rodgers has been named the chief creative adviser for Abbey Road studio. Rodgers will make the studio his creative base, and he will act as the studio's global ambassador.
Rodgers says he's a huge Beatles fan and adds, ``Forget about practice getting you to Carnegie Hall. I wanted to get to Abbey Road.''
---
1964 BEATLES PHOTOS - AUCTION
An 18-year-old who took photos of The Beatles during their first American concerts 54-years-ago has sold the photos for 358-thousand dollars. The photos by Mike Mitchell were sold at an auction Saturday in northwestern England. Mitchell had snapped hundreds of photos of The Beatles' concerts at the Washington Coliseum and the Baltimore Civic Centre in 1964. He had also photographed them at a press conference and when they arrived in Washington by train. Most of the photos had never been seen, while 46 were sold in 2011.
---
(The Canadian Press)
2018 Juno Award Winners:

Juno Fan Choice Award:

Jessie Reyez
Shawn Hook
Shawn Mendes
The Weeknd
Theory of a Dead Man
Walk Off the Earth
Justin Bieber
Hedley
Arkells
Alessia Cara

Single of the Year:

Shawn Mendes - "There's Nothin' Holding Me Back"
The Weeknd - "I Feel It Coming" (ft. Daft Punk)
Alessia Cara - "How Far I'll Go"
Arkells - "Knocking at the Door"
Arcade Fire - "Everything Now"

International Album of the Year:

Kendrick Lamar - DAMN.
Post Malone - Stoney
Taylor Swift - Reputation
Bruno Mars - 24K Magic
Ed Sheeran - ÷

Album of the Year:

Johnny Reid - Revival
Michael Bublé - Nobody But Me
Ruth B - Safe Haven
Shania Twain - NOW
Arcade Fire - Everything Now

Artist of the Year:

Ruth B
Shania Twain
Gord Downie
Daniel Caesar
Lights

Group of the Year:

A Tribe Called Red
Arcade Fire
Alvvays
Broken Social Scene
Hedley

Breakthrough Artist of the Year:

Jessie Reyez
NAV
Virginia to Vegas
Allan Rayman
Charlotte Cardin

Breakthrough Group of the Year:

James Barker Band
The Beaches
The Dead South
The Franklin Electric
The Jerry Cans

Songwriter of the Year:

Rose Cousins
Scott Helman
Amelia Curran
Gord Downie & Kevin Drew
Charlotte Cardin

Country Album of the Year:

James Barker Band - Game On
Jess Moskaluke - Past the Past
Tim Hicks - Shake These Walls
Dean Brody - Beautiful Freakshow
High Valley - Dear Life

Adult Alternative Album of the Year:

Leif Vollebekk - Twin Solitude
Terra Lightfoot - New Mistakes
Timber Timbre - Sincerely, Future Pollution
Whitehorse - Panther in the Dollhouse
Gord Downie - Introduce Yerself

Alternative Album of the Year:

Land of Talk - Life After Youth
Tanya Tagaq - Retribution
Arcade Fire - Everything Now
Weaves - Wide Open
Alvvays - Antisocialites

Pop Album of the Year:

Lights - Skin & Earth
Ria Mae - My Love
Ruth B - Safe Haven
Scott Helman - Hôtel de Ville
Hedley - Cageless

Rock Album of the Year:

Nickelback - Feed the Machine
The Glorious Sons - Young Beauties and Fools
Theory of a Dead Man - Wake Up Call
Big Wreck - Grace Street
Death From Above - Outrage! Is Now

Vocal Jazz Album of the Year:

Kellylee Evans - Come On
Matt Dusk - Old School Yule!
Michael Kaeshammer - No Filter
Bria Skonberg - With a Twist
Diana Krall - Turn Up the Quiet

Jazz Album of the Year (Solo):

Hilario Durán - Contumbao
Mike Downes - Root Structure
Ralph Bowen - Ralph Bowen
Brad Cheeseman - The Tide Turns
Chet Doxas - Rich in Symbols

Jazz Album of the Year (Group):

Andrew Downing's Otterville - Otterville
Carn Davidson 9 - Murphy
David Braid, Mike Murley, Anders Morgensen & Johnny Aman - The North
Christine Jensen & Ingrid Jensen - Infinitude
Ernesto Cervini's Turbopop - Rev

Instrumental Album of the Year:

Kristofer Maddigan - Cuphead
Oktopus - Hapax
Peregrine Falls - Peregrine Falls
Do Make Say Think - Stubborn Persistent Illusions
Five Alarm Funk - Sweat

Francophone Album of the Year:

Klȏ Pelgag - L'étoile thoracique
Pierre Lapointe - La science du coeur
Patrice Michaud - Almanach
Alex Nevsky - Nos Eldorados
Daniel Bélanger - Paloma

Children's Album of the Year:

The Moblees - The Moblees (Songs from the Hit TV Show)
Splash'N Boots - Love, Kisses and Hugs
Big Block Singsong - Greatest Hits, Vol. 3
Bobs & LoLo - Blue Skies
Fred Penner - Hear the Music

Classical Album of the Year (Solo or Chamber Ensemble):

David Jalbert - Stravinsky & Prokofiev: Transcriptions pour piano
James Ehnes with Andrew Armstrong - Beethoven: Violin Sonatas Nos. 6 & 9 'Kreutzer'
Janina Fialkowska - Chopin Recital 3
Louis Lortie - Louis Lortie Plays Chopin, Vol. 5
ARC Ensemble - Chamber Works by Szymon Laks

Classical Album of the Year (Large Ensemble):

James Ehnes with Royal Liverpool Philharmonic Orchestra - Beethoven & Schubert: Violin Concerto
Jan Lisiecki with NDR Elbphilharmonie Orchester - Chopin: Works for Piano & Orchestra
Johannes Moser with Orchestre de la Suisse Romande - Elgar & Tchaikovsky
Winnipeg Symphony Orchestra & Nunavut Sivuniksavut Performers - The Shaman & Arctic Symphony
Arion Orchestre Baroque - Rebelles Baroques

Classical Album of the Year (Vocal or Choral):

Isabel Bayrakdarian with Coro Vox Aeterna - Mother of Light: Armenian hymns & chants in praise of Mary
Philippe Sly & John Charles Britton - Schubert Sessions: Lieder with Guitar
Barbara Hannigan with Ludwig Orchestra - Crazy Girl Crazy
Daniel Taylor with The Trinity Choir - The Tree of Life
Gerald Finley with Bergen Philharmonic Orchestra - In the Stream of Life: Songs by Sibelius

Classical Composition of the Year:

Andrew Staniland - Phi, Caelestis
James Rolfe - Breathe
Jocelyn Morlock - My Name is Amanda Todd
Vincent Ho - The Shaman
Alice Ping Yee Ho - Cœur à Cœur

Rap Recording of the Year:

Maestro Fresh Wes - "Coach Fresh"
Lou Phelps - "001: Experiments"
Tory Lanez - "Shooters"
Belly - "Mumble Rap"
Clairmont The Second - "Lil Mont from the Ave"

Dance Recording of the Year:

KAPRI - "Deeper"
Nick Fiorucci - "Closer" ft. Laurell
Sultan + Shepard - "Almost Home" ft. Nadia Ali & Iro
Felix Cartal - "Get What You Give"
DVBBS - "Not Going Home" ft. Gia Koka & CMC$

R&B/Soul Recording of the Year:

Jahkoy - Foreign Water
Jessie Reyez - Kiddo
Jhyve - Human
Keshia Chanté - Unbound 01
Daniel Caesar - Freudian

Reggae Recording of the Year:

Kirk Diamond - "Greater"
Kreesha Turner & K'Coneil - "Love How You Whine"
Ammoye - "The Light"
Blessed - "Hold Up Slow Down"
Eyesus - "Neva Judge"

Indigenous Music Album of the Year:

Indian City - Here & Now
Iskwé - The Fight Within
Kelly Fraser - Sedna
Buffy Sainte-Marie - Medicine Songs
DJ Shub - PowWowStep

Contemporary Roots Album of the Year:

The Jerry Cans - Inuusiq
The Weather Station - The Weather Station
Amelia Curran - Watershed
Bruce Cockburn - Bone on Bone
Buffy Sainte-Marie - Medicine Songs

Traditional Roots Album of the Year:

Jayme Stone - Jayme Stone's Folklife
The East Pointers - What We Leave Behind
The Dead South - Illusion & Doubt
Cassie and Maggie - The Willow Connection
Còig - Rove

Blues Album of the Year:

MonkeyJunk - Time to Roll
Steve Strongman - No Time Like Now
Williams, Wayne & Isaak - Big City, Back Country Blues
Big Dave McLean - Better the Devil You Know
Downchild - Something I've Done

Contemporary Christian/Gospel Album of the Year:

Jon Neufeld - We Are Free
Love & the Outcome - These Are the Days
Manafest - Stones
Matt Maher - Echoes
The Color - First Day of My Life

World Music Album of the Year:

Beny Esguerra and New Tradition - A New Tradition Vol. 2: Return of the KUISi
Kobo Town - Where the Galleon Sank
Autorickshaw - Meter
Battle of Santiago - La Migra
Briga - Femme

Jack Richardson Producer of the Year:

Jordan Evans & Matthew Burnett ("Get You ft. Kali Uchis", "We Find Love" – Freudian by Daniel Caesar)
Thomas "Tawgs" Salter ("PDA" – Hôtel de Ville by Scott Helman, "Electric Love" [co-producer Mike Wise] – Utopia by Serena Ryder)
Brian Howes & Jason Van Poederooyen ("Better Days" [co-producer Jacob Hoggard] – Cageless by Hedley, "The Drugs" [co-producer Ryan Guldemond] – No Culture by Mother Mother)
Felix Cartal ("Get What You Give" – Get What You Give by Felix Cartal, "Drifting Away" – Drifting Away by Felix Cartal)
Diana Krall ("L-O-V-E", "Night and Day" [co-producer Tommy Lipuma] – Turn Up the Quiet by Diana Krall)

Recording Engineer of the Year:

Riley Bell
Shawn Everett
Ben Kaplan
Eric Ratz
Gus van Go

Album Artwork of the Year:

The Lost Fingers - Coconut Christmas
Esmerine - Mechanics of Dominion
Daniel Caesar - Freudian
Do Make Say Think - Stubborn Persistent Illusions
Arcade Fire - Everything Now

Video of the Year:

Leonard Cohen - "Leaving the Table" (Christopher Mills)
Mother Mother - "The Drugs" (Emma Higgins)
Grimes - "Venus Fly" (Grimes)
Jessie Reyez - "Gatekeeper" (Peter Huang)
Arkells - "Knocking at the Door" (Shane Cunningham & Mark Myers)

Electronic Album of the Year:

Kid Koala - Music to Draw To: Satellite
Rezz - Mass Manipulation
Blue Hawaii - Tenderness
CRi - Someone Else
Dabin - Two Hearts

Metal/Hard Music Album of the Year:

Longhouse - II: Vanishing
METZ - Strange Peace
Striker - Striker
Anciients - Voice of the Void
Archspire - Relentless Mutation

Adult Contemporary Album of the Year:

Johnny Reid - Revival
Michael Bublé - Nobody But Me
Nuela Charles - The Grand Hustle
The Tenors - Christmas Together
Alysha Brilla - Rooted

Comedy Album of the Year:

Ivan Decker - I Wanted to Be a Dinosaur
K. Trevor Wilson - Sorry! (A Canadian Album)
Rebecca Kohler - In Living Kohler
Charlie Demers - Fatherhood
DJ Demers - [Indistinct Chatter]
Details

Contributed by

Bruce Leperre
MUSIC NEWS: SATURDAY, MARCH 24, 2018
(MUSIC-Hedley)
Hedley's frontman suggested Friday that the group's ``indefinite hiatus'' may not be permanent as the Vancouver pop-rockers closed out their tour's final show under a cloud of sexual misconduct allegations.
``This is goodnight, not goodbye,'' Jacob Hoggard told boisterous fans in Kelowna, B-C.
The floor seats at Prospera Place were mostly filled, but the arena had large empty spaces in the stands.
Hoggard has denied ever engaging in non-consensual sexual behaviour, but he admits he has behaved in a way that objectifies women.
The group has been dropped by its management team, blacklisted by scores of radio stations and abandoned by musicians booked as tour openers.
In announcing he'd be putting his career on hold, Hoggard promised to make real changes in his life, seek guidance from his family and learn from the -- quote -- ``amazing women in my life.''
(The Canadian Press)
---
(Bieber-Worst-SNL-Host)
Some former Saturday Night Live cast members have given their top pick for the worst guest host -- and it's a Canadian known for questionable behaviour.
Bill Hader and Jay Pharaoh were with Andy Cohen on Bravo's ``Watch What Happens Live'' when they awarded the dubious title to Justin Bieber -- who was host and musical guest in 2013.
Hader and Pharaoh didn't say what exactly Bieber did to make him the worst guest, however, Hader speculated that Bieber was exhausted and at the end of his rope after a tough schedule. (ABC)
---
(Taylor-Swift-Gun-Violence)
Thousands of people are expected to march in Washington D-C this weekend to demand action to end gun violence in American schools -- and a singing superstar is joining their cause.
Taylor Swift doesn't usually make political statements, but she says she supports the ``March For Our Lives'' campaign.
Swift says she was moved by the Parkland Florida high school shooting tragedy.
Seventeen people were killed and 17 more were wounded in the Valentine's Day shooting rampage. (ABC)
---
(Fatal-Fire-Movie-Set)
The charitable arm of New York City's fire department is donating 25-thousand dollars and collecting contributions for the family of a firefighter who died in a blaze on a movie set at a former jazz club.
Firefighter Michael Davidson was the son of a retired New York City firefighter and leaves a wife and four children.
He'd been cited for bravery four times during his 15 years on the job.
The blaze erupted Thursday night in a Harlem building being used as a set for ``Motherless Brooklyn,'' directed by Edward Norton.
(The Associated Press)
---
(Locane-Fatal-Accident)
A lawyer for former ``Melrose Place'' actress Amy Locane says he'll appeal a ruling ordering her to be re-sentenced for a fatal
2010 crash in New Jersey.
Locane was convicted in 2013 in the drunk driving crash that killed a 60-year old woman, and was sentenced to three years in prison.
She served about two-and-a-half years and was released in 2015.
Prosecutors and the victim's family objected, saying the sentence was too lenient, and on Friday an appeals court ordered a new sentencing. (The Associated Press)
---
(Edwards-Cause of Death)
The Cook County, Illinois medical examiner's office has confirmed that former Temptations lead singer Dennis Edwards died of complications from meningitis.
Edwards passed away on February 1st in Chicago after a long illness. He was 74.
The Birmingham, Alabama-born Edwards replaced founding member David Ruffin in 1968.
He was part of the lineup on hits such as ``Papa Was A Rollin'
Stone,'' ''Ball of Confusion`` and ''Cloud Nine,`` and along with the rest of the Temptations was inducted into the Rock & Roll Hall of Fame in 1989. (The Associated Press)
---
(Women-Wrestlers-Documentary)
A new documentary explores the stories of the first American black women to become pro wrestlers.
It features Ramona Isbell who is 78
She recalls she liked the money, the travel and the fun back then in the 1950s and 60s.
But she says to this day she's kept that part of her life secret saying, ``what are they going to say at church?''
``Lady Wrestler: The Amazing, Untold Story of African-American Women in the Ring'' debuts next Thursday at Ohio State University's Wexner Center for the Arts. (The Associated Press)
---
(The Canadian Press)
Details

Contributed by

Bruce Leperre
MUSIC NEWS: FRIDAY, MARCH 23, 2018
CELINE DION - EAR PROCEDURE
Celine Dion is calling off her Las Vegas shows for March and April because of a middle ear condition. Her management says the Canadian chanteuse has Patulous Eustachian tube, which causes hearing irregularities and makes it difficult for her to sing. She's been dealing with it for the past year or so and had treated it with ear drops, but they aren't working anymore. She is having surgery to correct the problem. Dion says her luck has not been very good lately and she offers her apologies. She plans to resume performing on May 22nd.
---
BILLY CORGAN - D'ARCY WRETZKY
Billy Corgan says the bridge with former Smashing Pumpkins bassist D'Arcy Wretzky is burned ``forever.'' Corgan tells The New York Times Wretzky making their correspondence public as they tried to negotiate a reunion of the original lineup ``demonstrates why she couldn't be involved.'' He says he believed there was a reason to give Wretzky a chance, ``despite plenty of empirical evidence that that was not a wise decision.'' Wretzky says Corgan can be charming and fun, but when it comes to money and giving credit, ``it's not pretty.'' She says Corgan stands to make twice as much as the other band members from the reunion. She says if everyone had been doing it for free, she would have done it for free.
---
PRINCE - INVESTIGATIVE DATA
A Minnesota prosecutor is reviewing law enforcement reports regarding the death of Prince to decide whether to file charges. Carver County Attorney Mark Metz says the investigative data in the case is not public information until the decision is made about charges. Autopsy data was released to Prince's siblings with an order of strict confidentiality. Prince's siblings want the investigative data in case they want to file civil lawsuits. Metz says he will address the release of the data at a hearing next week.
---
CARLY PEARCE - FORMER DOLLYWOOD PERFORMER
If you saw a show at Dollywood at a place called The Valley with a front porch as the stage about ten years ago, you might have seen Carly Pearce. She quit high school at 16 to be a Dollywood performer. She says the costumes were ``George Jones-style pearl snap shirts'' with long, unflattering denim skirts, cowboy boots and ugly belts, which they wore in 100-degree weather. Pearce says it was the time of her life. She met her Dollywood boss, Dolly Parton, but couldn't say two words to her because she was star-struck. Years later, Pearce happened to be on the ``Today'' show with Parton because they released albums on the same day, so she told Parton her story. She says Parton's name for is her ``little Dollywood girl.''
---
ELVIS PRESLEY - ARMY STINT
Graceland will kick off the morning tomorrow with reveille and a flag-raising ceremony conducted by the current members of the U-S Army unit in which Elvis Presley served. It's to mark the 60th anniversary of Presley's induction into the Army. Graceland also will open an exhibit called ``Private Presley'' with memorabilia from his time in the service.
Items include Presley's Army footlocker and the letters that his manager, Col. Tom Parker, wrote to the Army asking for a deferment so Presley could finish filming ``King Creole.'' Graceland will give free tickets tomorrow to active and retired U-S military, law enforcement officers and firefighters.
---
BLAKE SHELTON - THIRD RESTAURANT
Blake Shelton will open a third branch of his Ole Red entertainment venue, this time in Gatlinburg, Tennessee. It will be a 16-thousand-square-foot venue over several stories that includes a bar and restaurant, retail area, dance floor and performance space. It will open in spring of 2019. Shelton is about to open Ole Red Nashville in May. Another Ole Red opened in September in Shelton's hometown of Tishomingo, Oklahoma.
---
(The Associated Press)
Details

Contributed by

Bruce Leperre
MUSIC NEWS: THURSDAY, MARCH 22, 2018
HALSEY REVEALS MISCARRIAGE AND ENDOMETRIOSIS
Halsey will never forget being told three years ago that Vevo had 33-million impressions. That was the day she miscarried. Halsey tells the Endometriosis Foundation of America she was 20 and she was scheduled to perform a high-profile concert in Chicago for Vevo. She miscarried in her hotel room, not even knowing she was pregnant. Halsey says the reaction of her ``very young, very scared, very male managers'' was, ``It's 33 million impressions. This concert is kind of a big deal.'' Halsey says she took a painkiller, put on an adult incontinence diaper and a long T-shirt and did the show. She says it was at that moment she realized part of being a woman is ``being treated like you're a robot.'' She says she also learned she could overcome anything.
Halsey says that's how she found out she has endometriosis.
---
``BLURRED LINES'' DECISION UPHELD ON APPEAL
An attorney for Marvin Gaye's family says a federal appeals court ruling on the song ``Blurred Lines'' encourages creativity rather than stifles it. The 9th U-S Circuit Court of Appeals has upheld a lower court ruling that ``Blurred Lines'' by Robin Thicke and Pharrell Williams ripped off the Marvin Gaye song ``Got To Give It Up.'' Gaye family attorney Richard S Busch says the ruling encourages writers to create original work rather than take advantage of the success of others.
Howard King, the attorney for Thicke and Williams, says he stands by what the dissenting judge on the three-judge panel said. Judge Jacqueline Nguyen wrote the ruling sets a dangerous precedent because the Gaye estate has managed to copyright a musical style.
---
'N SYNC WILL REUNITE FOR HOLLYWOOD WALK OF FAME
'N Sync are getting back together! Just for a couple of hours, though, to accept a star on the Hollywood Walk of Fame. Justin Timberlake, J-C Chasez (shah-ZAY'), Lance Bass, Joey Fatone and Chris Kirkpatrick plan to attend the unveiling on April 30th. For 'N Sync fans, that's just in time for ``It's Gonna Be May.''
---
CHRIS JANSON BECOMES OPRY MEMBER
Garth Brooks surprised Chris Janson by inducting him into the Grand Ole Opry. Janson was inducted as the Opry's newest and youngest member on Tuesday. Brooks told Janson it was going to be the greatest night of his music career. Janson fought back tears as the crowd gave him a standing ovation. He thanked his wife for always having his back and his kids for not caring what he does for a living and saying, ``Whatever, Dad. Let's fish.''
---
BRUCE SPRINGSTEEN WILL DO BROADWAY SHOW THROUGH DECEMBER
Bruce Springsteen has extended his Broadway run yet again. Springsteen has added 81 more shows, which now puts the last show on December 15th. Springsteen had initially intended to do eight weeks of shows. He said he enjoyed it so much that he added more dates.
---
LOLLAPALOOZA ANNOUNCES LINEUP
The Weeknd, Bruno Mars, Jack White and Arctic Monkeys will headline Lollapalooza this summer. Among the more than
180 other acts are Travis Scott, The National, Vampire Weekend, Logic, Khalid (kah-LEED'), Camila Cabello, Walk The Moon and L-L Cool J Founder Perry Farrell will perform with featured guest musicians from his upcoming solo album. Lollapalooza will be held over four days in Chicago beginning August 2nd.
---
SELENA GOMEZ HITS BACK AT ONLINE BODY-SHAMERS
Selena Gomez says the beauty myth is ``an obsession with physical perfection'' that traps modern women in a world of self-hatred. That's her response to social media comments that she looks ``thick'' in photos that show her in a bikini while
on a trip to Australia. Gomez writes on Instagram she chooses to take care of herself because she wants to, ``not to prove anything to anyone.''
---
ROBIN ZANDER STEPS INTO ``ROCKTOPIA''
Cheap Trick singer Robin Zander will join the Broadway production ``Rocktopia'' for the final week of its run. He will step in April 23rd to 29th. Train singer Pat Monahan is a featured singer with ``Rocktopia'' through April 8th. The production is a combination of classic rock and classical compositions.
---
BRITNEY SPEARS WILL MODEL FOR KENZO
Britney Spears says she waited for the right fit and opportunity before agreeing to a model gig. She found it as the face of the clothing maker Kenzo. She will appear in ads modeling Kenzo's ``Collection Memento Number 2'' that features denim, baseball caps and floral tops.
---
JUSTIN TIMBERLAKE, DEMI LOVATO CALL OFF SHOWS, MOBY STILL GOES ON
The nor'easter that hit the eastern U-S is forcing the cancellation of several concerts. Justin Timberlake called off his show at New York's Madison Square Garden last night but plans to perform there tonight. Demi Lovato cancelled her show last night in Newark, New Jersey. New York's Apollo Theater called off its Amateur Night talent show. Moby still did his New York show. He said beforehand that he'd perform even if no one showed up.
---
(The Associated Press)
MUSIC Celine Dion
Celine Dion has cancelled a string of shows between March 27 and April 18 due to a hearing condition called Patulous Eustachian tube that she says will require a ``minimally invasive surgical procedure.''
The Quebec pop star had to cancel numerous shows at the Colosseum at Caesars Palace in Las Vegas in January due to what she then described as ``congestion and irritation of the vocal chords due to a lingering cold.''
At the time she said she expected to be ready to return to the stage by March 27.
A new statement on her official Facebook page says she has also been dealing with her ear condition over the past 12 to 18 months, ``which causes hearing irregularities, and makes it extremely difficult to sing.''
She is now expected to resume performing on May 22.
Ticketholders for the cancelled shows will receive refunds.
(The Canadian Press)
Details

Contributed by

Bruce Leperre