Music News
MUSIC NEWS: TUESDAY, APRIL 5, 2016
ROLLING STONES
Guitarist Ronnie Wood says the Rolling Stone could release an album as soon as this year. Wood says they have been in the studio to record new material. He also says they did 11 blues songs in two days. The last Stones studio album was ``A Bigger Bang'' in 2005. 
---
ROLLING STONES - EXHIBIT
If you listen very carefully to the end of ``Gimme Shelter'' by The Rolling Stones, you can hear the neck falling off Keith Richards' guitar. That Maton guitar is part of a six-thousand-square-metre exhibit about the Stones running in London called ``Exhibitionism.'' The first room is a life-size recreation of the apartment the band members shared in 1962-63, with authentic details down to the smell. One room of the exhibit is dedicated to the lips-and-tongue logo. Another showcases the dress Mick Jagger wore to the 1969 Hyde Park concert and the feather cape he wore when recording ``Sympathy for the Devil.'' ''Exhibitionism`` runs in London through September 4th, then it goes on international tour. 
---
JEFF BECK - BOOK
Jeff Beck is telling the story of his life with tales of rock and roll and cars. Beck is working on his first book, called ``Beck01.'' It's the story of the music he likes to play and the hot rods he likes to build. A collector's edition will feature a stamped metal front with a reproduction of a California license plate from the year Beck was born. Details on the book can be found at JeffBeckBook-dot-com. Beck will also release a new album July 15th and tour this summer with Buddy Guy. 
---
DR. LUKE  - KESHA
Music producer Dr. Luke is lashing out at Kesha's claim that she was offered a release from her contract with him if she recanted her rape allegations. A Dr. Luke spokesperson tells Rolling Stone Kesha has always been free to record and she has not presented facts to support her claim that Dr.
Luke raped her a decade ago. The statement says Kesha is not free to lie about Dr. Luke ``through publicity stunts and outrageous smears.'' Kesha wrote on Instagram over the weekend she refused the deal. 
---
P-FUNK - BERNIE WORRELL
Nona Hendryx was determined to make sure Parliament-Funkadelic keyboardist Bernie Worrell  did not work himself to death. Worrell learned just a few months ago he has stage four lung cancer. Hendryx organized a ``funkraiser'' last night in New York to help with Worrell's medical bills. Among those who turned out include Hendryx, George Clinton, Bootsy Collins, Paul Shaffer, Living Colour, Rick Springfield and Meryl Streep. Worrell says he's a humble person who just tries to make people happy. He says the fundraiser is ``an outpouring of love.'' The Rolling Stones and Santana have contributed memorabilia to be sold for Worrell's benefit. You can see those items and others at SweetRelief-dot-com. 
---
PHIFE DAWG
A new single by Phife Dawg from A Tribe Called Quest will be released today to raise money for charity. The song ``Nutshell'' will debut today on Beats 1 Radio and then be available on iTunes. Phife Dawg had been working on an album called ``Give Thanks'' when he died last month. His family will donate 50 per cent of the proceeds to the American Diabetes Association. 
---
KEITH EMERSON
Keith Emerson's longtime girlfriend says he has been laid to rest. Mari Kawaguchi writes on Emerson's Facebook page guitarist Dave Kilminster from the Keith Emerson Band performed a song called ``Save Me'' at Emerson's funeral. Kilminster posted a photo of a country church graveyard on his Facebook page and says the funeral was private. Emerson was found dead March 11th of a self-inflicted gunshot wound. 
---
G-EAZY
It's too tough for G-Eazy to do laundry when he's on tour. That's why he asks for socks and boxers in his tour rider.
That way he can just wear them and throw them out. His beverage requests are all over the map. G-Eazy says he requests a lot of water because he'll drink a dozen bottles in a day. He requests a lot of whiskey, which he says always seems to get drunk. He also asks for Pedialyte, which he calls ``an insider tip.'' He says it's full of electrolytes and makes an exceptional hangover cure. 
--- 
SEAN ``DIDDY'' COMBS - SIGNS CHRISTIAN ``KING'' COMBS
Sean ``Diddy'' Combs didn't have to look any further than his own living room for the latest artist signed to Bad Boy Entertainment. It's his 18-year-old son, Christian. He's a rapper and songwriter who goes by ``King'' Combs. The younger Combs wrote on Instagram that signing to Bad Boy was the greatest day of his life and the day a dream came true. A release date for his music was not given. 
---
ELTON JOHN - ``NASHVILLE''
Elton John will play himself on an upcoming episode of ``Nashville.'' The Hollywood Reporter reports John will perform with Gunnar, played by Sam Palladio. The episode will air May 18th. 
---
``THE VOICE''
Blake Shelton gets the last steal on ``The Voice'' as the Knockout Rounds wrapped up on last night's show.
Shelton used the final steal to pick up Joe Maye, a singing waiter from Baltimore. He had been dropped by Team Xtina. Shelton says Joe had made so much progress he couldn't let him go home. Tonight's show is a recap; live shows start next week. 
---
(The Associated Press) 
Details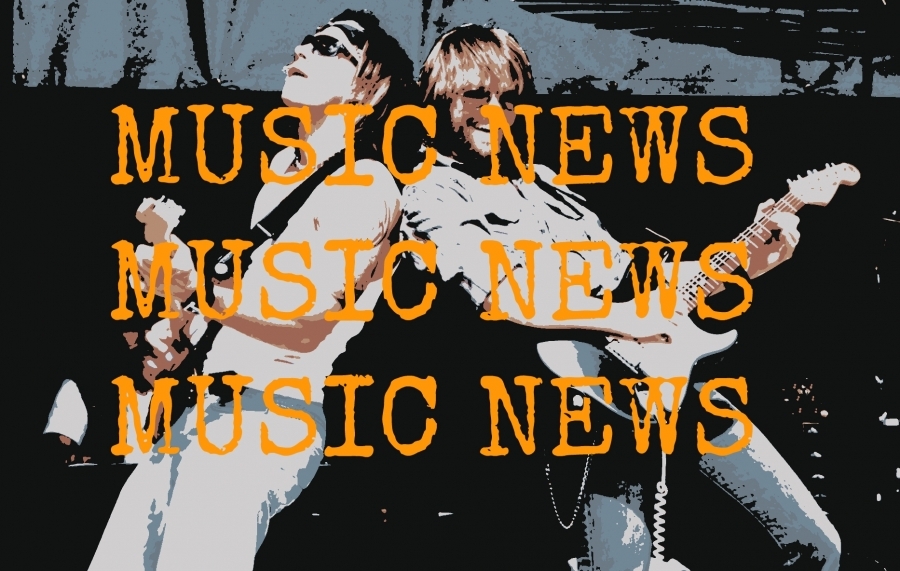 ACM AWARD WINNERS
The big winner: Chris Stapleton who won 4 out of 5 categories he was nominated in!
Entertainer of the Year
Jason Aldean - WINNER
Garth Brooks
Luke Bryan
Eric Church
Miranda Lambert
Male Vocalist of the Year
Jason Aldean
Dierks Bentley
Eric Church
Brett Eldredge
Chris Stapleton - WINNER
Female Vocalist of the Year
Kelsea Ballerini
Jana Kramer
Miranda Lambert - WINNER
Kacey Musgraves
Carrie Underwood 
Vocal Duo of the Year
Brothers Osborne
Dan + Shay
*Florida Georgia Line - WINNER
Joey + Rory
Maddie & Tae 
Vocal Group of the Year
Eli Young Band
Little Big Town — WINNERS
Old Dominion
Rascal Flatts
Zac Brown Band
New Male Vocalist of the Year
Brett Eldredge
Chris Janson
Thomas Rhett
Chase Rice
*Chris Stapleton - WINNER
New Female Vocalist of the Year
*Kelsea Ballerini - WINNER
Cam
Mickey Guyton
RaeLynn
New Vocal Duo or Group of the Year
A Thousand Horses
Brothers Osborne
Maddie & Tae
*Old Dominion - WINNER
Parmalee
Album of the Year
I'm Comin' Over – Chris Young
Montevallo – Sam Hunt
Mr. Misunderstood – Eric Church
Tangled Up – Thomas Rhett
Traveller – Chris Stapleton — WINNER
Song of the Year
"Burning House" — Cam
"Girl Crush" — Little Big Town
"Nobody to Blame" — Chris Stapleton — WINNER
"Raise 'Em Up" — Eric Church
"She Don't Love You" — Eric Paslay
Single Record of the Year
"Burning House" – Cam
"Buy Me a Boat" – Chris Janson
"Die a Happy Man" – Thomas Rhett — WINNER
"Girl Crush "– Little Big Town
"I'm Comin' Over" – Chris Young
"Take Your Time" – Sam Hunt
Video of the Year
"Biscuits" – Kacey Musgraves
"Burning House" – Cam
"Girl Crush" – Little Big Town
*"Mr. Misunderstood" – Eric Church - WINNER
"Riser" – Dierks Bentley 
Vocal Event of the Year
"Hangover Tonight" – Gary Allan featuring Chris Stapleton
"Home Alone Tonight" – Luke Bryan featuring Karen Fairchild
"Raise 'Em Up" – Keith Urban featuring Eric Church
"Smokin' and Drinkin'" – Miranda Lambert featuring Little Big Town — WINNERS
"Wild Child" – Kenny Chesney with Grace Potter
(Rolling Stone)
---
JUNO AWARDS WRAP
It was a big weekend for the Weeknd. 
The Toronto-born superstar snagged five Juno awards -- three at a gala event held in Calgary on Saturday night and another two handed out during last night's televised show. 
Pop newcomer Alessia Cara won breakthrough artist of the year after opening the show with her hit ``Here'' and new single ``Wild Things.'' 
The 19-year-old, who hails from Brampton, Ontario, told reporters the night was surreal and her brain hadn't processed the fact that she won. 
Justin Bieber, who did not attend the awards, claimed the fan's choice award and also won pop album of the year for ``Purpose.'' 
Dean Brody's ``Gypsy Road'' won country album of the year and Walk off the Earth collected the group of the year award.  Brody plays Dauphin's Countryfest on Canada Day. 
Former Guess Who frontman Burton Cummings received a long standing ovation as he was honoured with an induction into the Canadian Hall of Fame for his solo work. 
He dedicated the award to Winnipeg -- his hometown -- before returning to the stage as part of a tribute performance that also featured Jann Arden, Shawn Hook and the Tenors.
(The Canadian Press)
---
GUNS N' ROSES - SURPRISE GIG
It sounded like an April Fool's Day joke that turned out to be the real thing: Guns N' Roses were playing a club and tickets were 10-dollars. Fans endured long lines outside the Troubadour in Los Angeles Friday to score tickets to the surprise reunion gig featuring Axl Rose, Slash and Duff McKagan.
Guns N' Roses also have announced the dates for what they're billing as the Not In This Lifetime Tour. Previously they had only announced the cities. GNR will play Coachella this month, then the tour begins June 23rd in Detroit. 
---
TAYLOR SWIFT  - BEATS 1 RADIO AD
What a difference a year makes in the life of Taylor Swift. On Friday, Apple's Beats 1 Radio released an ad featuring Swift singing along to a Drake song while on a treadmill.
Last June, she took on Apple in an open letter that said she was keeping her ``1989'' album off Apple Music during its free trial period because the company was not going to compensate artists.
Apple backed down and agreed to pay artists. 
---
CAITLYN JENNER - DEMI LOVATO - GLAAD AWARDS
Demi Lovato and Caitlyn Jenner are among the recipients of this year's GLAAD Media Awards. The singer and the former Olympian received their honours during a ceremony Saturday in Beverly Hills, California. The awards honour those who back GLAAD's mission of telling the stories of gay, lesbian, bisexual and transgender people through media outlets. 
---
MORE ACM - AWARDS
Jason Aldean says he didn't think it was in the cards for him to win entertainer of the year at the Academy of Country Music Awards. He beat out Miranda Lambert, Luke Bryan, Garth Brooks and Eric Church for that honour. Chris Stapleton won so many awards that Kimberley Schlapman of Little Big Town thanked him for not being a group so they could win one. Stapleton won album, song, male vocalist and new male vocalist of the year. Lambert won female vocalist of the year for the seventh year in a row. Thomas Rhett won single of the year for ``Die A Happy Man.'' Eric Church won video of the year for ``Mr. Misunderstood,'' and Florida Georgia Line won vocal duo of the year. 
---
KESHA - RAPE ALLEGATIONS
Kesha says she refused a deal to make her legal problems go away. Kesha writes on Instagram she was offered her ``freedom'' if she were ``to lie.'' She says she would have to apologize publicly and say she was never raped. Kesha has been involved in a legal dispute with producer Dr. Luke. She says he raped her a decade ago and wants out of her contract with him. He says she's making it up to get out of the contract. Kesha writes, ``THIS IS WHAT HAPPENS behind closed doors.'' She says she'd rather let the truth ruin her career than ``lie for a monster ever again.''
Dr. Luke's representatives did not return calls for comment. 
---
FLORIDA GEORGIA - DIAMOND AWARD
Florida Georgia Line are the first country act to win a diamond award for a song. The Recording Industry Association of America says the Florida Georgia Line song ``Cruise'' has hit diamond status, or ten times platinum. Diamond originally meant selling 10-million copies, but the R-I-A-A now includes online streaming data as well as sales. Nielsen Music says ``Cruise'' has sold 7.48-million copies. Big Machine Records says ``Cruise'' has been streamed more than 155-million times. 
---
ZAYN - NUMBER ONE
So much for the idea that Zayn Malick needs One Direction. Zayn, as he goes by now, has hit number one on the Billboard album chart with his debut album, ``Mind of Mine.'' It moved 157-thousand units its first week out. There has not been a British male singer to hit number one on the American charts since George Michael did it with ``Faith'' in 1988. Zayn is also the first male British solo artist to debut at number one with his first album. 
---
(Associated Press) 
Details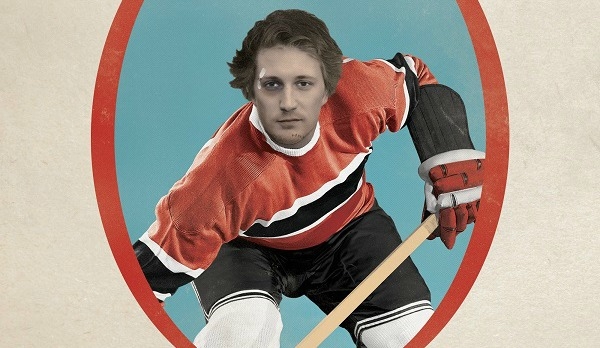 MUSIC NEWS: FRIDAY, APRIL 1, 2016
DEL BARBER
Rogers Hometown Hockey will debut and stream the entire DEL BARBER and the No Regretzkys "The Puck Drops Here" album on FIRST LISTEN Friday April 1st at 11:00 am ET.  Rogers Home Town Hockey FIRST LISTEN will be announced on the Hometown Hockey website and through social media.
Here's the link (it will not function until 10:00am)  
http://www.hometownhockey.com/new/first-listen-del-barber-and-the-no-regretzkys-the-puck-drops-here
Short link: http://http://bit.ly/1MWDP4a
Del Barber, who moved to the Parkland area a while back, will also be performing at the Rogers Hometown Hockey Tour in Winnipeg on Saturday April 2nd at 3:30 and 5:00 pm. 
Rogers Hometown Hockey Tour is the season's go-to hockey festival making stops in hometowns all over Canada. This weekend outdoor hockey festival at The Forks in Winnipeg will be packed with free activities, live music, a chance to meet NHL Alumni, and much more. The entire festival will culminate with Ron MacLean hosting the broadcast of the Minnesota Wild vs Winnipeg Jets game from the Sportsnet Mobile Studio on Sunday night.
For more information:  www.hometownhockey.com
---
EMI-UNIVERSITY-OF-CALGARY
The new owners of E-M-I Music Canada are donating a massive archive of the country's music history to the University of Calgary. It features thousands of hours of studio recordings and boxes of historical photographs spanning more than 60 years.
University staff are starting to dig into the first wave of treasures, which will include master recordings for the Canadian version of the Beatles' ``Rubber Soul'' and demo tapes from singers including Corey Hart and rockers April Wine. 
---
DAVID BOWIE TRIBUTE CONCERT
Tears were flowing at a David Bowie tribute in New York last night. The sold-out show at Carnegie Hall ended with the audience joining a children's chorus for Bowie's ``Space Oddity.'' Organizers of the annual benefit for music education announced in January that Bowie would be the featured artist. Just hours later, his family announced the music legend had died. Jakob Dylan, Michael Stipe, the Flaming Lips and Heart's Ann Wilson were among the artists performing last night. 
---
AZALEA-YOUNG
Los Angeles Lakers player D'Angelo Russell says he feels ``as sick as possible'' knowing he might have destroyed the relationship between teammate Nick Young and rapper Iggy Azalea. Russell shot a video in which he asks Young about being with women other than Azalea. Young said Wednesday night he didn't want to get into his personal life, and he and Russell will handle things privately. Azalea's wedding to Young had been postponed before the video surfaced. 
---
ERIC CHURCH ACMS
Eric Church is not big on award shows, but he'd still like to win at the Academy of Country Music Awards this weekend. Church says he wants a win for the fans who believed in him. The singer-songwriter has six nominations, including entertainer of the year. His competition in that category includes Miranda Lambert, Jason Aldean, Garth Brooks and Luke Bryan. Bryan and Dierks Bentley will host the A-C-Ms, which will be broadcast live on C-B-S on Sunday. 
---
ANDREW W.K.
Maybe it's an April Fool's Day joke, or maybe it's a brilliant idea waiting to happen. Andrew W-K is jumping into politics with the formation of the Party Party. The rocker says on his website the point is to ``remove the disillusioning aspects of politics and just have the party.'' He claims he's gotten enough signatures to file as a legitimate party with the Secretary of State. 
---
ANGELIL-FUNERAL-COSTS
A Quebec news outlet is reporting the final bill for Rene Angelil's funeral totalled 700-thousand dollars. The Quebec government says it will contribute almost 50-thousand dollars. It's paying for specific expenses at the January funeral for Celine Dion's longtime husband, such as photography, flowers and the registry of condolences. The province contributed similar amounts for the funerals for Jean Beliveau, Maurice Richard and former politician Claude Ryan. 
---
FIRSTROWDY-CANCELLED
After quite a bit of soul-searching, a boutique investment firm is pulling the plug on one of the biggest events on the Calgary Stampede party circuit. FirstEnergy Capital has called off its annual FirstRowdy bash for the first time in 20 years, citing the worst economic downturn in decades. In past years, the fundraising event featured big-name acts like Bachman-Turner Overdrive and the Barenaked Ladies. This year, the company has decided it will simply donate a total of 100-thousand dollars to four charities. 
---
``AMERICAN IDOL''
There's just one more week before the final ``American Idol'' is crowned. The last three finalists were revealed last night. Trent Harmon, La'Porsha Renae and Dalton Rapattoni will be singing again next week. MacKenzie Bourg doesn't make the cut.
Next week's series finale will be spread over two nights, with the Season 15 winner named next Thursday. Former winners Kelly Clarkson and Carrie Underwood are also scheduled to perform. 
---
NO ``IDOL'' TOUR
``American Idol'' is pulling the plug on its summer tour. Billboard reports Idol's parent company will not have the Season 15 finalists hit the road as in years past. The live tour has been a summer staple since the show launched in 2002. But ticket sales have been declining in recent years, along with the show's ratings. 
---
GWEN STEFANI
Gwen Stefani considers her song ``Used To Love You'' a forgiveness song, not a revenge song. She tells Vanity Fair she went through an angry period after the breakup of her marriage to Gavin Rossdale, and the hardest thing she did was get out of bed and go into the studio. Stefani says ``Used To Love You'' is her way of admitting, ``I used to love you and now I don't.'' 
---
BEYONCE ATHLETIC WEAR
Beyonce will launch a line of women's active wear this month. It's called Ivy Park, and it will be available at retailers and online beginning April 14th. A video on the brand's website shows Bey and other women modeling athletic clothes, but specific items and prices are not listed. Beyonce says in a statement she lives in her workout gear, but didn't feel like there was a brand that spoke to her. 
---
(The Associated Press)
Details
MUSIC NEWS: THURSDAY, MARCH 31, 2016
BRETT KISSEL/GARTH BROOKS
This past weekend, Brett opened for his idol Garth Brooks for 3 shows in Hamilton, ON! He even recieved an invite to sing "Calling Baton Rouge" on stage to mass audience responce that's been shared rapidly on social media!
Brett will be in attendance this weekend during Juno week festivities, and may pull off his second Juno win! This year "Pick Me Up" is nominated as Country Album Of The Year!
---
CORY MARQUARDT
"Don't Count Saturday Night" tour dates announced! Marquardt, who played Countryfest last summer, will play Houston's in Brandon April 7th.
---
C-MURDER INVESTIGATION
Investigators are trying to figure out where a track from C-Murder came from, since the rapper is serving a life sentence for the murder of a 16-year-old at a nightclub in 2002. C-Murder denies recording anything at the Louisiana State Penitentiary, but refuses to take a polygraph test.
A state Department of Corrections spokeswoman says the investigation has been going on since January. 
---
DAVID CASSIDY LOSES LICENSE
David Cassidy will not be able to drive until 2021. The actor has pleaded no contest to reckless driving and other charges stemming from an incident outside Fort Lauderdale, Florida, in September. Witnesses say Cassidy was the driver of a vehicle that sideswiped a delivery truck and took off.
The former ``Partridge Family'' star agreed to give up his license and spend two years on probation. 
---
BRANDY SUES
Brandy wants out of her record contract because she feels she can't put out any new music. The singer is suing Chameleon Entertainment, claiming it won't allow her to record or release new music because the company wants her to sign a new deal. She says she terminated her contract with Chameleon but she wants a judge to rule that the contract is void. A Chameleon representative was unavailable for comment. 
---
ERIC CHURCH EXPLAINS
Eric Church says it isn't fair that record companies and critics get his albums first, when he's trying to get them to fans. That's why he did the surprise release of his ``Mr.
Misunderstood'' album. Church says he's never had a more open channel for creativity as he did when he made that album, and it did not fit with anyone's schedule. So, he gave away 80-thousand copies by mailing them to members of his fan club. 
---
WHITE HOUSE JAZZ DAY
Herbie Hancock says it used to be that anyone who wanted to learn jazz had to come to America. He says now great jazz musicians are found all over the world. Hancock will be among the performers who will celebrate International Jazz Day at the White House. U-S President Barack Obama and his wife, Michelle, will host a concert there on April 29th to be run the next day on A-B-C.
The lineup includes Diana Krall,  Dee Dee Bridgewater, Dianne Reeves and Wayne Shorter. It also includes non-jazz performers like Aretha Franklin, Sting and Buddy Guy. 
---
'BAD BOY FAMILY REUNION'
Puff Daddy is getting the Bad Boy roster back together for a concert. Lil Kim, Faith Evans, Mary J. Blige and Jay Z will take part in the ``One Night Only Bad Boy Family Reunion'' concert in New York on May 20th. Other performers include 112, Mase, French Montana, Total and Mario Winans. The concert will celebrate what would have been the Notorious B-I-G's 44th birthday one day early. 
---
GAGA BIDEN RALLY
U-S Vice President Joe Biden will have Lady Gaga as his guest at a rally in Las Vegas next week, to raise awareness about sexual assault. The two will appear together at the University of Nevada, Las Vegas next Thursday. Biden introduced Lady Gaga when she performed her assault survivor song ``Til It Happens To You'' at the Oscars last month. Biden will also hold events at universities in Pennsylvania and Colorado.
---
(The Associated Press)
Details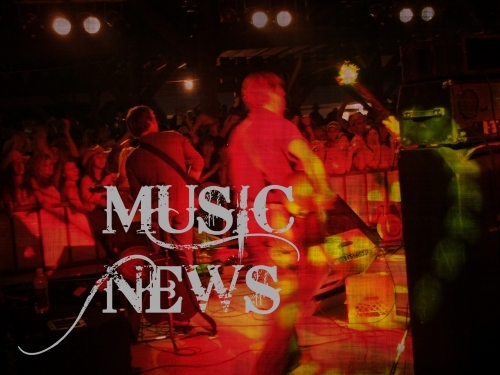 MUSIC NEWS: WEDNESDAY, MARCH 30, 2016
``THE VOICE''
Blake Shelton says he's being ``extra picky.''
Shelton is the only coach on ``The Voice'' with a steal left, as the Knockout Rounds head into the final week next week. On last night's show, Shelton declined to use his steal to pick up a singer dropped from a rival team. The coaches agree that Team Xtina is packed with talent, as Christina Augilera hopes to be the first female coach to win the competition. Augilera decided to keep Tamar Davis for the live shows after Davis' performance last night. Davis is a former backup who's hoping to become a star.
 ---
CARRIE UNDERWOOD - SEXIST MENTALITIES
Carrie Underwood is doing her part to kick aside a sexist mentality at country music festivals. Underwood says she has been booked at festivals and another female singer was considered, but the organizers would say, ``No, no, we already have one. We can't have two.'' Underwood agreed to headline Friday night for the Party for a Cause festival in Las Vegas, but only if it was an all-female lineup. Others on the bill are Martina McBride, Kelsea Ballerini, Maddie and Tae, Kelli Pickler and Cam. Underwood says it makes sense to have a lot of ``strong, amazing women kicking butt on stage and entertaining and having fun.'' 
---
SNOOP DOGG - WWE HALL OF FAME
Snoop Dogg is getting inducted into a hall of fame you probably did not see coming: the W-W-E Hall of Fame. He will be included as a celebrity inductee during a ceremony this weekend in Orlando. Snoop was the master of ceremonies for Wrestlemania 24 in 2008. He was also part of W-W-E Raw in 2009, which was memorable because he jumped into the fray with a huge spear. The induction ceremony will be carried live on the W-W-E Network on Saturday. Past celebrity inductees into the W-W-E Hall of Fame include Drew Carey, Pete Rose, Mr. T and Donald Trump. 
---
``I LOVE THE '90S'' - TOUR
Vanilla Ice, Salt-N-Pepa, Tone Loc and Biz Markie are among the acts who will celebrate the 1990s in concert.
The ``I Love The '90s'' tour will also feature All-4-One, Rob Base, Coolio, Young MC, Color Me Badd, Kool Moe Dee and Kid 'n Play. The lineup will change from date to date but at least eight will perform per night. The tour kicks off April 15th in Greenville, South Carolina. 
--- 
COUNTRY MUSIC HALL OF FAME - INDUCTIONS
Charlie Daniels says his induction into the Country Music Hall of Fame is the ``cherry on top of the icing....it's where the cake stops.'' Daniels says he never even dared to dream about being inducted and he's flabbergasted at the honour. Randy Travis was able to smile and say ``thank you'' at the announcement of the inductees in Nashville yesterday. He is not able to talk much after suffering a stroke three years ago. His wife, Mary, says Travis is a man of courage who has been able to weather the storms in life with the help of God. Monument Records founder Fred Foster will be inducted as a non-performer. The induction ceremony will be later this year. 
---
AVICII - FINAL  TOUR
A drive across the U-S two weeks ago inspired a revelation in Avicii: he doesn't want to tour anymore. Avicii says on his website he's been blessed to travel the world, but he has too little left for the life of a real person. He says his 2016 shows will be his last but he will continue to make music. Avicii is also leaving the door open to the possibility of changing his mind. He says, ``I could be back...but I won't be RIGHT back.'' 
---
PATTY DUKE - OBIT - POP HITS
Although Patty Duke will be best remembered as an actress, she did have a short-lived career as a pop singer. Duke hit number 8 in 1965 with ``Don't Just Stand There,'' and she hit number
22 that same year with ``Say Something Funny.'' Duke recorded the songs at the height of her popularity with ``The Patty Duke Show.''
She died early Tuesday of sepsis from a ruptured intestine in Coeur D'Alene, Idaho. She was in 69. 
---
THIRD EYE BLIND - TOUR BUS - FIGHT
An Atlanta man who says he just wanted to compliment Third Eye Blind ended up getting arrested after getting into a fight with the band's manager. The Athens Banner-Herald reports 28-year-old Kevin G. Knoblich told police he wanted to tell the band he enjoyed the show. Police say Knoblich got on the band's tour bus without an invitation and got into a dispute with manager Lucas McNees when he was asked to leave. Knoblich is charged with disorderly conduct and public intoxication. 
---
ELTON JOHN - GROPING ACCUSATIONS
A Los Angeles police captain claims Elton John groped and made sexually suggestive comments to him while he worked John's security detail. Captain Jeffrey Wenninger has filed suit against John, claiming the incident occurred in early 2014 while he was working off-duty. John's attorney, Orin Snyder, calls the lawsuit baseless and says Wenninger is trying to ``extract an undeserved payment.'' Wenninger is also suing the private security company, saying he was improperly removed from working with John in September 2014. His attorney, Marla A. Brown, refused to say why her client was seeking work after the alleged incident. 
---
(The Associated Press)
Details
MUSIC NEWS: TUESDAY, MARCH 29, 2016
RINGO STARR
Ringo Starr's boyhood home has sold for just under 100-thousand dollars to a Beatles fan. The B-B-C reports Jackie Holmes bought the house last week. She previously has bought properties associated with John Lennon and with George Harrison.
Starr lived in the Liverpool house from the time he was a small child through his teen years. It's where he learned to play drums.
One of the restrictions of the sale is that Holmes may not turn the house into a museum or a tourist attraction.
---
ACMS - MORE ENTERTAINERS
Charles Kelley, Blake Shelton, Little Big Town and Old Dominion will perform at the Academy of Country Music Awards. Other performers that were previously announced include Jason Aldean, Kelsea Ballerini, Dierks (DURKS) Bentley, Luke Bryan, Cam, Kenny Chesney, Eric Church, Brett Eldredge, Sam Hunt, Tim McGraw, Dolly Parton with Katy Perry, Thomas Rhett, Chris Stapleton, Carrie Underwood, Keith Urban, Chris Young with Cassadee Pope, and Florida Georgia Line. The A-C-M's are Sunday in Nashville and will be shown live on C-B-S. 
---
SEAN ``DIDDY'' COMBS
Sean ``Diddy'' Combs wants the kids in his old New York neighbourhood to have a shot at a good education. Combs will open a charter school in Harlem, where he was born. The Capital Preparatory Harlem Charter School will open in the fall with students for grades 6 and 7, then expand a grade every year until grade 12. Combs has teamed with Capital Prep leader Steve Perry, who founded the Capital Prep Magnet School in Hartford, Connecticut, in 2005. 
---
OLD DOMINION - ACMS
The members of Old Dominion joke they're getting recognition for just goofing off. Singer Matthew Ramsey says he sometimes feels like apologizing when they end up on lists for award nominations. Old Dominion has already won for new vocal group at the Academy of Country Music Awards. They're up for vocal group of the year when the A-C-Ms are handed out on Sunday. Bandmate Trevor Rosen says one of their favourite compliments is when people tell them, ``I don't even like country music, but I like you guys.'' 
---
X AMBASSADORS
X Ambassadors used to be afraid to get on a stage.
Now it's hard to tear them away. Drummer Adam Levin says they used to be terrified to get up in front of people. He says they were scared they'd mess up, or that no one would show up to the concert.
Now he says he's more confident playing in front of people than he is walking down the street and not tripping. 
---
MEGHAN TRAINOR
Meghan Trainor knows exactly when the best day of her life was: February 15th, 2016, the day she won the best new artist Grammy. Trainor says she felt like her heart collapsed when her name was announced. Winning that Grammy in particular was especially sweet for Trainor. She says it was like she was telling her younger self that she could be a pop star and her dreams would come true, in spite of her insecurities. 
--- 
``THE VOICE'' - KNOCKOUTS BEGIN
Two of the youngest contestants went head-to-head on ``The Voice'' last night _ and they both get to stay. The Knockout Rounds began with each coach having to decide which of two hopefuls to keep. Pharrell Williams had to choose between 15-year-old Shalyah Fearing and 17-year-old Emily Keener.
Williams says he went with his gut and took Emily. But Adam Levine used his one steal to snap up Shalyah. Levine says he's shocked and happy he was able to land Shalyah for Team Adam. More knockouts are on tap for tonight. 
---
(The Associated Press)
Details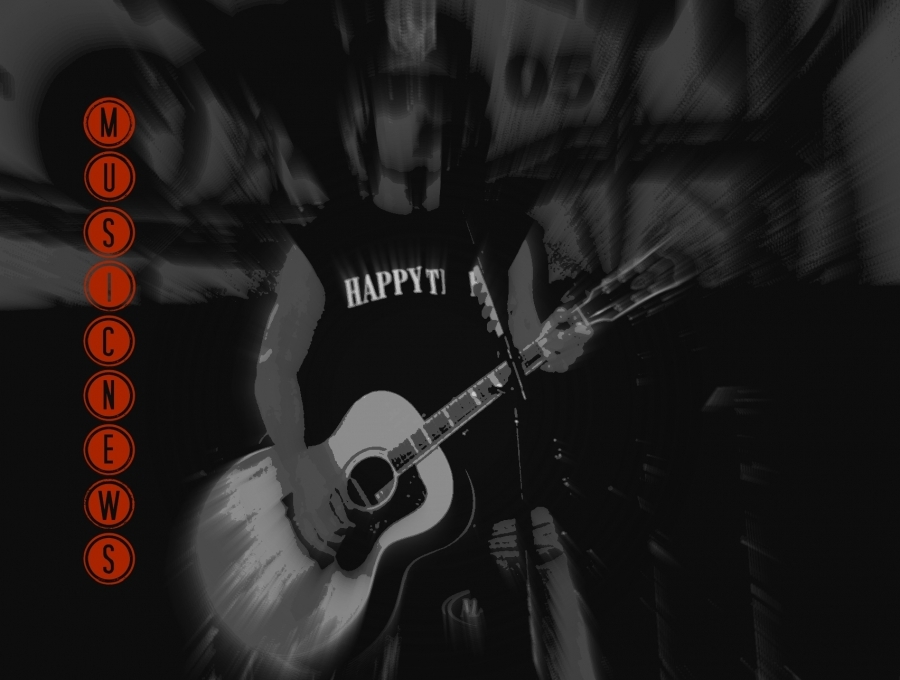 MUSIC NEWS: MONDAY, MARCH 28, 2016
THE ROLLING STONES - CUBA
Mick Jagger told a concert crowd in Havana on Friday, ``We are sure that this night is going to be an unforgettable night, for you and for us.'' It was the first time the Rolling Stones had played in Cuba, and the biggest-name act ever to play in Cuba. Rock and roll was forbidden for decades in Cuba under Fidel Castro's rule. The Stones ripped through a two-hour set that started with ``Jumpin' Jack Flash'' and ended with ``Satisfaction.''
One 62-year-old Cuban man said after seeing the Rolling Stones, he can die happy. It wasn't just ordinary Cubans at the show. Jimmy Buffett, Richard Gere and Naomi Campbell were in the V-I-P section. 
---
JUSTIN MOORE - HIS TAKE ON ``YOU LOOK LIKE I NEED A DRINK''
Justin Moore believes there are some songs that you want to hear based on the title alone. That's how he feels about his song, ``You Look Like I Need a Drink.'' Moore did not write the song but he immediately formed an opinion of where he thought it would go. He says the song ended up being the antithesis of that. He says it could have been really cheesy, but he's hoping people think it's ``really cool and different and vibey.'' 
---
GUNS N' ROSES -  TEASE TOUR
Why would Guns N' Roses release a list of North American cities if they were not intending to tour? G-N-R has put out a video listing 21 cities with the song ``Patience'' playing over it and the words ``Coming Summer 2016.'' G-N-R featuring Axl Rose, Slash and Duff McKagan are playing a handful of shows this spring, including Coachella next month. 
---
TOWN TRIBUTE - HANK WILLIAMS
The city of Oak Hill, West Virginia, has unveiled a memorial plaque in honour of Hank Williams. The marker was revealed in a ceremony on Thursday. Williams' daughter, Jett Williams, was in attendance. Williams was found dead in Oak Hill while being driven to a concert in Charleston, West Virginia, in 1953. A movie about Williams' life called ``I Saw The Light'' is out now in limited release. 
---
FAKE RIHANNA PHOTO - ZIMBABWE TRIAL
Lots of people would love for their Facebook friends to think they were cuddling up with Rihanna. A school headmaster in Zimbabwe could get a year in jail for posting a mash-up photo of Rihanna with Zimbabwe leader Robert Mugabe wearing hip-hop gear. A screenshot of the image is a key piece of evidence in the trial of Edson Chuwe, who posted the photo on Facebook. Zimbabwe has a law that forbids insulting the president. The charge sheet against Chuwe says the picture of Mugabe and Rihanna shows them ``in a position suggesting that they were in love.'' If getting arrested for posting a fake photo sounds harsh, an employee at Chuwe's school was arrested for clicking ``like'' on Facebook in response to the image.
---
ROB ZOMBIE'S - ``31'' -RELEASE DATE
Rob Zombie's latest horror film has finally gotten a release date. His movie ``31'' will come out September 16th. The film is about carnival workers who are kidnapped by sadistic clowns and are forced to play a violent game. Zombie's latest album, ``The Electric Warlock Acid Witch Satanic Orgy Celebration Dispenser,'' comes out April 29th. 
---
TWISTA - POT CHARGE
Twista says police should focus on more serious crimes than busting him for marijuana possession. Twista says his arrest is like being arrested for jaywalking. Authorities in South Haven, Indiana, arrested Twista Thursday night after the Rolls Royce he was riding in was pulled over for following an S-U-V too closely. Officers said they smelled marijuana, and the driver admitted the group had been smoking pot. A police spokesman says officers found a half ounce of marijuana in a fake can. Twista's arrest forced the cancellation of a concert. He was released on 500-dollar bond. 
---
ADELE FAN - HURT
Adele has apologized after a fan at a show in Scotland got hit with a piece of the production set. A woman in the audience at the Glasgow show on Friday was injured when a chain fell from the production rigging. She was treated at the scene and taken to a hospital as a precaution. Adele tweeted, ``I'm so sorry to hear that someone got hurt at my show tonight. It's being investigated to ensure it won't happen again.'' 
---
MARIAH CAREY - BRUSSELS
Mariah Carey canceled yesterday's show in Brussels over security concerns. A message on Carey's Twitter account said the concert was called off for security concerns.
Tuesday's terrorist attacks in Brussels left at least 31 people dead. The tweets said Carey hoped to see her Belgian fans soon but she did not mention a rescheduled concert. 
---
JAMES IHA - SMASHING PUMPKINS
Fans who went to see Smashing Pumpkins in Los Angeles on Saturday could not believe their eyes: guitarist James Iha was playing with them. Rolling Stone reports Iha joined the band onstage for the first time in 16 years. He played seven songs with the band. Original drummer Jimmy Chamberlin plays with the current Pumpkins lineup. No word on the whereabouts of former bassist D'arcy Wretzky. 
---
SNOOP DOGG - NATURE VIDEOS
LOS ANGELES (AP) _ videos on his website. Snoop did a parody of the ``Planet Earth'' documentary series during which he offered his own commentary to wildlife videos. More than 75-thousand people signed an online petition asking for Snoop to narrate the whole season of ``Planet Earth.'' Snoop now offers his commentary on videos for his ``Planet Snoop'' section of his Merry Jane website.
In one video, he bets on a snake as it takes on a squirrel but then changes his tune when the squirrel puts up a fight. 
---
MILEY CYRUS - ALICIA KEYS - ``THE VOICE''
``The Voice'' is getting some girl power. N-B-C says Miley Cyrus and Alicia Keys will join the show as judges next September. The arrival of the two pop stars will mark the first time the judging panel will have two women on it at the same time. Cyrus and Keys join Adam Levine and Blake Shelton in the coaches' jobs.
Both women know the drill on ``The Voice.'' Cyrus is an adviser this season and Keys mentored contestants before. 
---
STEVE MARTIN - EDIE BRICKELL - BROADWAY
It was a curtain call with a twist for some Broadway fans last week. After the cast of the new musical ``Bright Star'' had taken their bows Thursday night, part of the set swiveled around _ and on it were Stevie Martin and Edie Brickell, the pair that wrote the musical. After the ovation, Martin and Brickell turned in a surprise performance, with Martin playing the banjo and Brickell singing. They have written two albums together _ but ``Bright Star'' is their first musical. 
---
(The Associated Press)
Details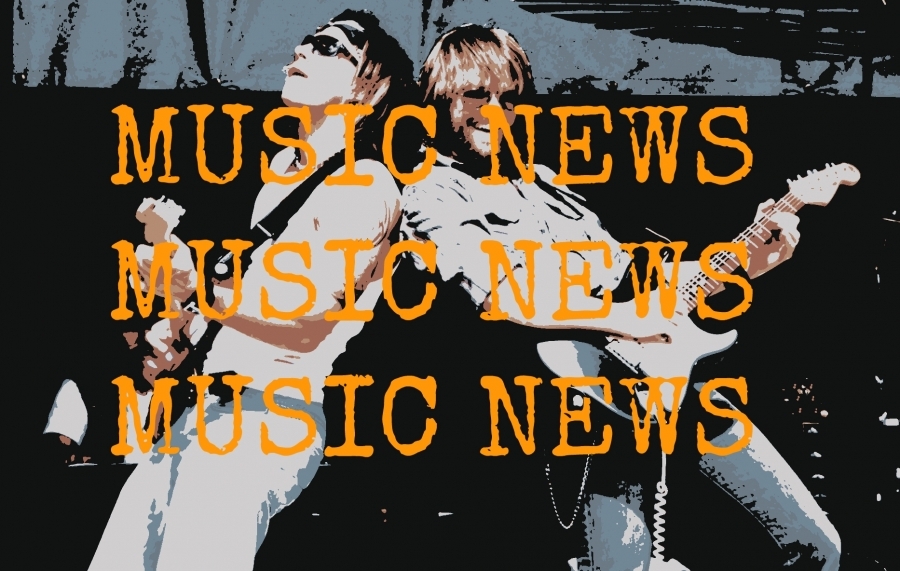 MUSIC NEWS: THURSDAY, MARCH 24, 2016
GARTH BROOKS - REFUGEES
An influx of Garth Brooks fans to Hamilton is temporarily pushing some Syrian refugee families out. 
Various media reports say more than 200 Syrian refugees were bumped from their accommodations at downtown Hamilton hotels to make way for thousands of Brooks fans who already booked rooms. 
The country music legend is playing a series of concerts in the city Thursday through Sunday night. 
Reports say the refugees were shuttled to St. Catharines _ about 55 kilometres away _ to stay at another hotel for the duration of the shows. 
Wesley Urban Ministries handles the reception of government-assisted refugees, helping them find places to stay as they search for permanent housing in the region. 
Emails for comment late Wednesday were not immediately returned, while both the office of Hamilton mayor Fred Eisenberger and management for Brooks were also not available for comment. 
(David Friend/The Canadian Press)
---
LOLLAPALOOZA ANNOUNCES LINEUP
Radiohead, the Red Hot Chili Peppers and LCD Soundsystem will headline this year's Lollapalooza. Founder Perry Farrell's band, Jane's Addiction, is also on the list of performers.
The festival has added a fourth day and will include more than 170 acts. Among the other artists set to perform are J. Cole, Lana Del Rey, Future, Major Lazer, The 1975, Chris Stapleton and X Ambassadors. Lollapalooza is set for July 28-31 in Chicago.
---
DEMI LOVATO AND JOE JONAS ANNOUNCE TOUR
Demi Lovato and Joe Jonas already know they get along as friends. They figured now was the time to test that by going on tour together. They will kick off the ``Future Now'' tour on June 24 in Sunrise, Florida. Lovato says they've been friends for ten years and they're also business partners, so they have a strong trust. Jonas says they're still working out the aspects of the show, so he doesn't know yet if they will be on stage together or if they'll do separate sets. 
---
MUSIC-PRINCE-TORONTO
Prince will take the stage in Toronto on Friday for two newly announced shows.  A post on Prince's official Twitter account revealed that the pop superstar would perform at the Sony Centre for the Performing Arts on Friday.  The shows are slated to take place at 7 p.m. and 10 p.m. local time and are part of Prince's ``Piano and a Microphone'' tour.  Concert attendees will receive a copy of Prince's new album while leaving the venue.  Tickets for the Toronto shows will go on sale this morning. 
---
PHIFE DAWG REMEMBERED
Kendrick Lamar paid tribute to Phife Dawg of A Tribe Called Quest by getting an audience of 18,000 in Sydney, Australia, to chant Phife's name. Phife died of complications from diabetes yesterday at the age of 45. Talib Kweli tweeted, ``Today is a dark day in hiphop.'' Questlove writes on Instagram when he first heard ``Scenario'' he knew he wanted to make that type of music.
Jill Scott says Phife was ``pure and smart, musical and fun.''
Macklemore says Phife was ``a key ingredient to one of the greatest groups ever.'' 
---
DURAN DURAN START THE ENGINES FOR NEW TOUR
Duran Duran bassist John Taylor would rather not relive the 1980s. Taylor says the band was cruising at ``a very high altitude,'' particularly in the early '80s. He says they were quite young when fame hit and he wasn't ready for it. He says it's like being given your first car and it's a Ferrari. He says now they're in a Buick. He adds it's ``a very sedate Buick, but it gets around to all the sightseeing trips.'' Duran Duran will kick off their ``Paper Gods'' tour tomorrow in Niagara Falls. 
---
JARS OF CLAY GUITARIST OPENS BARBERSHOP
Jars of Clay are not making a whole lot of music these days, but the guitar player can give you a pretty good haircut. The Nashville Tennessean reports Jars of Clay guitarist Stephen Mason has opened his own barbershop called The Handsomizer in Nashville. It's tiny, with room just for a barber chair and three seats in the waiting area. Mason himself does the cutting. He went to barber school two years ago. 
---
JUSTIN BIEBER CALLS OFF MEETINGS WITH FANS
Justin Bieber will no longer do meet-and-greets with fans. Bieber writes on Instagram he loves meeting people but he ends up feeling drained and unhappy to the point of depression. He says he never wants to disappoint people but he'd rather channel his energy into his shows and his albums. 
---
CHRIS STAPLETON GOES BACK TO SCHOOL
Chris Stapleton is going back to his old school for a free concert. The ACM Lifting Lives charity says Stapleton will perform at Johnson Central High School in Paintsville, Kentucky, today. He'll also do a sold-out performance for the community later today. 
---
CHRIS STAPLETON AMONG EARLY ACMS WINNERS
Chris Stapleton will go to the Academy of Country Music Awards knowing he's already a winner. The ACMs announced early awards and Stapleton has won new male artist of the year. Kelsea Ballerini won new female artist of the year, and Old Dominion won new duo or group of the year. Stapleton has six other nominations going into the ACMs. Ballerini and Old Dominion are contenders for other awards, too. The ACMs will air live from Las Vegas on CBS on April 3. 
---
SCORPIONS SINGER HAS THROAT INFLAMMATION
Singer Klaus Meine of Scorpions has been ordered off the stage for medical reasons. The band's website reports Meine is suffering from an inflammation of the larynx and trachea and is under doctor's orders to rest. Scorpions were 30 minutes into their concert in Hamburg, Germany, on Monday when Meine was unable to continue. Scorpions will postpone their tour of Germany to November. 
---
(The Associated Press)
Details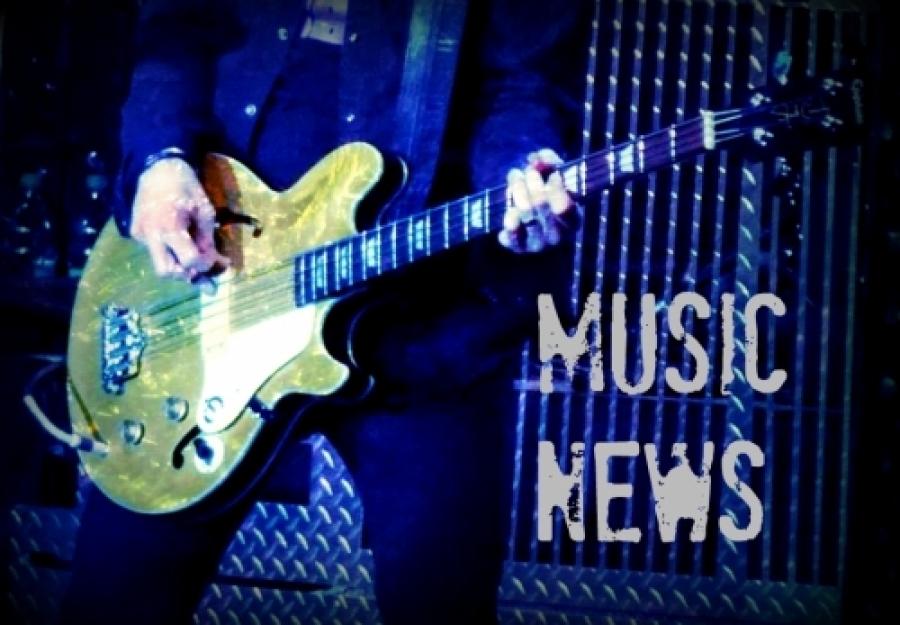 MUSIC NEWS: WEDNESDAY, MARCH 23, 2016
LIBRARY OF CONGRESS
Julie London's ``Cry Me A River'' and Metallica's ``Master of Puppets'' are among the recordings the Library of Congress have determined are worth keeping for the ages.
The National Recording Registry preserves recordings of cultural or historical significance. This year's batch includes ``Mama Tried'' by Merle Haggard, ``Where Did Our Love Go'' by The Supremes, ``I Will Survive'' by Gloria Gaynor, ``Piano Man'' by Billy Joel and both the Louis Armstrong and Bobby Darin versions of ``Mack the Knife.'' It also includes the albums ``A Love Supreme'' by John Coltrane, ``It's My Way'' by Buffy Sainte-Marie and ``Abraxas'' by Santana. 
---
IRON MAIDEN'S TOURING PLANE IS REPAIRED
Ed Force One is back in the skies. The Boeing 747 that Iron Maiden uses as its touring plane was damaged in a ground accident in Santiago, Chile, on March 12. Both left side engines needed replacing and new ones were flown in from Germany.
That was no easy feat, given that each one weighs more than 11,000 pounds. Everything was put in place, including the decals featuring the Iron Maiden mascot, Eddie. Ed Force One met up with the band in Brazil and will transport Iron Maiden, their tour personnel and 20 tons of equipment to New York for their show at Madison Square Garden next week. 
---
CARRIE UNDERWOOD ENLISTS MUSIC FRIENDS TO MARK MIKE FISHER'S 1,000th GAME
Carrie Underwood called in some favors to help her husband, Nashville Predators star Mike Fisher, celebrate his 1,000th game. Underwood starred in a congratulatory video that was played for Fisher during the Predators game against the Los Angeles Kings on Monday. Brad Paisley also appeared in the video, congratulating Fisher for his hockey career and adding, ``There's definitely a special place in heaven for you for also putting up with that wife of yours.'' Bono sang a version of The Proclaimers' song ``500 Miles'' to reflect Fisher's 1,000 games. Rascal Flatts congratulate him for being a good curler and for having ``a hot wife.'' Others who offer their best wishes include Dierks Bentley, Luke Bryan, Michael W. Smith, Vince Gill and fellow NHL players. 
---
BOBBY RYDELL PLANS MEMOIR
Bobby Rydell plans to tell what really happens in the life of a pop star. Rydell will put out an autobiography called ``Teen Idol on the Rocks: A Tale of Second Chances'' on May 4. Rydell will detail his rise to fame with songs like ``Volare'' and ``Wild One.'' He'll also discuss some unpleasant aspects of his life, like the death of his first wife, his alcohol abuse and his double-transplant surgery that saved his life. 
---
JAMES FORTUNE STARTS SERVING JAIL TIME
 James Fortune is in a Texas jail serving five days for assaulting his wife. Court records show that Fortune turned himself in on Monday night to a jail in Richmond, Texas.
Fortune entered a plea deal in which he pleaded guilty to assault on a family member stemming from an incident in 2014. He must also serve five years of probation, do community service and avoid contact with his estranged wife. Fortune has had a string of gospel hits including ``I Believe,'' ``Hold On'' and ``I Trust You.'' 
---
'THE VOICE'
Team Xtina gets the last steal of the Battle Rounds on ``The Voice.'' The Battle Rounds wrapped up last night, with Christina Aguilera picking up Trey O'Dell, a college student from Arkansas. He was dropped by Team Blake. Next week, The Voice moves a step closer to the live broadcasts. The remaining contestants will face off in the Knockouts, with their coaches deciding who gets to stay on for the live rounds. 
---
MUSIC TELEVISION
Back in the day, when people thought of music and television, the image was of music videos, concerts and the occasional reality show or appearance as a judge on a singing competition. But lately, the trend has been toward having artists tell their stories through their own lenses. For example. Mariah Carey wears the producer's hat on ``Mariah's World,'' a documentary-series that will chase her around on tour and as she plans her wedding to an Australian businessman. Nicki Minaj is producing a comedy based on her childhood. 50 Cent is doing a variety show in which he will also serve as host. And Christina Aguilera is doing a music-based game show called ``Trackers,'' which is being developed for Spike TV. 
---
LOLLAPALOOZA 
Radiohead, the Red Hot Chili Peppers and LCD Soundsystem are among the acts that will play in Chicago for the 25th anniversary of the Lollapalooza music festival.
The lineup was released early Wednesday on Lollapalooza's website. It also includes Lana Del Rey, Ellie Goulding and Lollapalooza founder Perry Farrell's band Jane's Addiction. 
The festival will start Thursday, July 28, and run through Sunday, July 31. Organizers added a fourth day this year to mark the anniversary. There will be more than 170 musical performances. 
Farrell started Lollapalooza in 1991, which was a tour until 1997. It was on hiatus from 1998 to 2003, and the 2004 event was cancelled because of poor ticket sales. In 2005, it found a home in Chicago's Grant Park.
---
(The Associated Press)
Details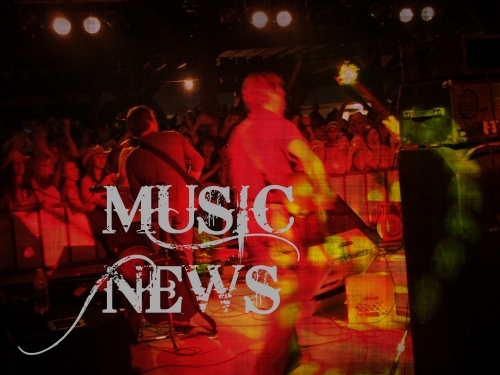 MUSIC NEWS: TUESDAY, MARCH 22, 2016
MADONNA
A London judge is telling Madonna and her ex-husband Guy Ritchie that it would be a tragedy if the final days of their son's childhood were taken up by a custody dispute. Judge Alistair MacDonald says it would be best if 15-year-old Rocco could spend time with both parents. MacDonald urged them for a second time to find an amicable resolution. Rocco currently lives with Ritchie in London, but Madonna wants him returned to her custody in the U.S.
She launched legal action both in the U.S. and in Britain. MacDonald has agreed to Madonna's request to halt the British proceedings. A New York judge also has urged Madonna and Ritchie to work out an agreement. 
---
THE GO-GO'S
The Go-Go's will spend the summer saying goodbye.
Rolling Stone reports The Go-Go's will embark on a one-month farewell tour beginning August 2 in Clearwater, Florida. It will include four of the five original members, but not bassist Kathy Valentine. She settled a lawsuit against the group two years ago.
The band say they can't wait to get on the road and give people what they want, ``Some loud, fast music and a great party!'' 
---
WYNONNA
For Wynonna, using vintage instruments to make a record was like getting a makeover. Wynonna says she never sounded so vulnerable or so sassy as when she sang into a vintage microphone for her ``Wynonna and the Big Noise'' album. She says after singing next to a stand-up bass, she wanted a cigarette, even though she doesn't even smoke. She says fans can hear her breathing on the record and they love it because it's like she's talking to them. 
---
LAURA JANE GRACE
Singer Laura Jane Grace of Against Me! will tell her story of drug addiction, depression and her transition from male to female. Her upcoming autobiography is called ``Tranny:
Confessions of Punk Rock's Most Infamous Anarchist Sellout.'' It will be based on Grace's journal entries going back to her childhood. The book comes out November 15. 
---
STUDENT DIES AT ULTRA MUSIC FESTIVAL
 A University of Miami student has died while attending the Ultra Music Festival over the weekend in Miami. Police say 21-year-old Adam Levine -- not the Maroon 5 singer -- died after being taken to a hospital on Friday. Ultra's chief of security says guards noticed a man in distress and called paramedics. A cause of death has not been released. The Ultra Music Festival featured David Guetta, Zedd, Prodigy, Deadmau5 and Kaskade.
 ---
DOLLY PARTON-KATY PERRY
Dolly Parton and Katy Perry will team up for a performance at the Academy of Country Music Awards. It will be the first time they've ever performed live together. Parton will also get an award for her TV special ``Dolly Parton's Coat of Many Colors'' for promoting country music through movies. The ACMS will be April 3 in Las Vegas and shown live on CBS. 
---
SNOOP DOGG TEAMS WITH ADIDAS FOR FOOTBALL CLEAT
Snoop Dogg wants your feet on the football field to scream ``money.'' He's designed a football cleat for Adidas that features a gold-colored sole and the digitally printed image of a 100-dollar bill on the upper. The Adizero 5-Star 5.0 Snoop Cleats retail for 120-dollars. 
---
``NOW THAT'S WHAT I CALL MUSIC!'' GOES BROADWAY
The ``Now That's What I Call Music!'' compilation series has branched off into power ballads, country songs and even Halloween music. Now it's doing a Broadway edition. It will includes songs like ``Tomorrow'' from ``Annie,'' ''Seasons of Love`` from ''Rent`` and ''Defying Gravity`` from ''Wicked.`` Other songs will be from the shows ''Cats,`` ''Chicago,`` ''The Phantom of the Opera,`` ''A Chorus Line,`` ''The Lion King`` and ''Jersey Boys.`` It comes out April 29th. 
---
TINA FEY, ANGELA BASSETT, JADA PINKETT SMITH TO BE HONORED
You know them from seeing them on movies and TV. But people like Tina Fey, Angela Bassett, Jada Pinkett Smith, Cynthia Nixon and Kathie Lee Gifford are also getting recognition for their work on the other side of the camera. The five will be honoured by The Alliance for Women in Media Foundation with its 41st annual Gracie Awards. The head of the foundation says their success is a boost to future generations of women who want careers in the media. 
---
``THE VOICE''
Lacy Mandigo from ``The Voice'' is 2-for-2 _ on her dreams. She says she dreamed Christina Aguilera would turn her chair around during the blind auditions. She did. Last night, Lacy was up against former kid star Alisan Porter from ``Curly Sue''
in a Battle Round. Lacy was dropped by Team Xtina. But Lacy says she dreamt she'd be saved by Team Blake _ and she was. Both Adam Levine and Blake Shelton wanted her but Lacy decided to go with Team Blake.
Tonight, more Battle Rounds on The Voice. 
---
(The Associated Press)
Details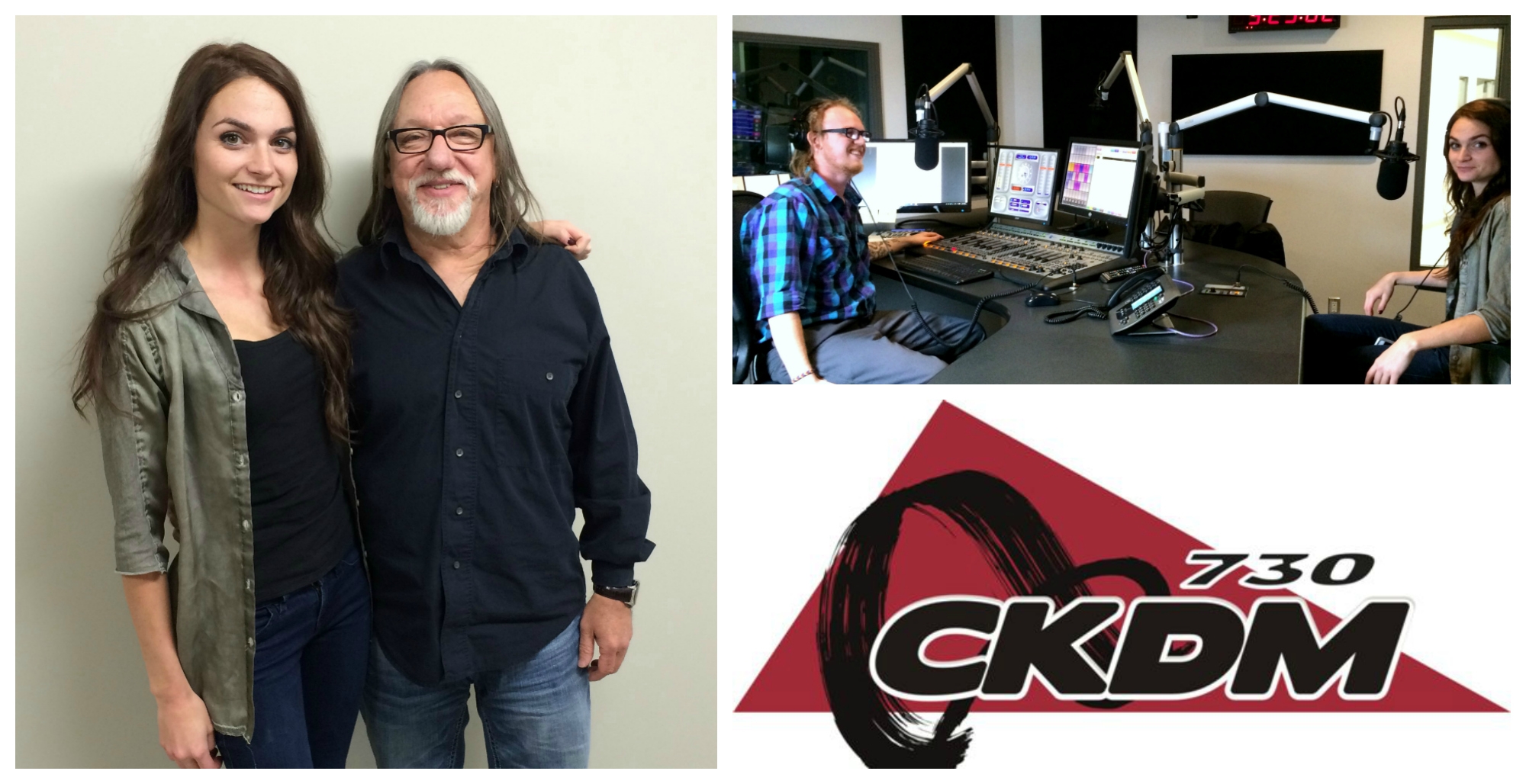 730 CKDM hosts former Manitoban Amy Metcalfe, who dropped into the 730 CKDM Studios to chat with Alex DeVries and Bruce Leperre. She also sang her successful single, "The Whiskey Won't Fix Me".
Her new single is "Fairyfail".
Details