Music News
MUSIC Tragically Hip


---
By David Friend
Many Tragically Hip fans were left empty handed this morning as tickets for some of the band's upcoming summer concerts sold out almost immediately.
Within minutes of the start of today's public sale, it appeared that all available tickets for three arena shows at Toronto's Air Canada Centre had been snapped up, along with shows in Hamilton and the band's final stop in Kingston, Ont.
Disappointed fans took to social media to express their suspicion that many of the tickets were bought by resellers hoping to capitalize on the intense interest in these shows.
This tour is widely expected to be the final one for the iconic Canadian band, given lead singer Gord Downie's battle with incurable brain cancer.
Less than half an hour after the public sale began for the Toronto shows, more than 2,500 tickets were listed for marked up prices on StubHub.
___
MORE HIP
Prime Minister Justin Trudeau is paying tribute to Tragically Hip frontman Gord Downie _ and leaving the door open to looking at the issue of fairness in ticket sales.
Trudeau was asked whether he plans to attend one of the Hip's upcoming shows, which were announced along with news that Downie has been diagnosed with terminal brain cancer.
Trudeau says he's been lucky enough to see the band perform at many concerts, and has met Downie several times.
He says Downie is a cultural force to be reckoned with and an iconic Canadian figure, ``but mostly, he's just a great guy.''
Trudeau was also asked whether the federal government could take steps to address fairness in concert ticket sales, given the controversy over how many Hip tickets have been snapped up for overpriced resale.
He says the music and ticket industries ought to be able to police themselves, but that the government would be willing to followup on the issue.
Alta Wildfire Concert


---
Canadian tenor John McDermott, Glass Tiger frontman Alan Frew and classical guitarist Liona Boyd will perform at a Toronto benefit concert in support of Fort McMurray residents affected by a devastating wildfire that destroyed thousands of homes.
The musical trio will join previously announced talent including singer-songwriter Jim Cuddy at the #BackFortMac show at Roy Thomson Hall on June 27.
Other scheduled performers include comedic couple Colin Mochrie and Deb McGrath, opera star Measha Brueggergosman, country duo the Lovelocks, stage and screen star Jackie Richardson and jazz singer Matt Dusk.
Organizers say 90 per cent of the proceeds will be donated to the Canadian Red Cross Alberta Fires Appeal, supporting families and individuals impacted by the wildfires.
The remaining funds raised will be donated to the Red Cross disaster readiness program.
Cuddy and his band Blue Rodeo will also perform at the June 29 Fire Aid benefit concert in Edmonton, along with Nickelback, Corb Lund and Ian Tyson.
(The Canadian Press)
Details
MUSIC NEWS: WEDNESDAY, JUNE 1, 2016
RAPPER CHARGED IN T.I. CONCERT SHOOTING APPEARS IN COURT
Rapper Troy Ave appeared in court in a wheelchair yesterday in connection with a fatal shooting last week at a T.I. concert in New York. Ave is being held without bail on an attempted murder charge. Ave's bodyguard, Ronald McPhatter, was killed, and two others besides Ave were injured. Ave's attorney says McPhatter ``died a hero'' trying to protect Ave. 
---
RONNIE WOOD IS FATHER TO TWINS
Rolling Stones guitarist Ronnie Wood turns 69 today. Two days ago, he became a father for the fifth and sixth time. Wood's wife, Sally Humphreys, gave birth to twin girls Monday night: Gracie Jane and Alice Rose. Wood's publicist says the babies ``are doing brilliantly.'' 
---
ADELE CALLS OUT FAN FILMING HER IN CONCERT
Be warned: if you try to film Adele in concert, she will not only call you out, but the video will go viral. A fan posted a video on Twitter of Adele singling out a woman at a concert in Verona, Italy. Adele tells the woman, ``Could you stop filming me with that video camera? Because I'm really here in real life. You can enjoy it in real life rather than through your camera.'' Adele says she wants the people in the crowd to enjoy the show ``because there's lots of people outside that couldn't come in.'' 
---
MARTINA McBRIDE FINDS SATISFACTION IN HER DAUGHTER'S TEARS
Martina McBride made her daughter cry and she felt good about it. It's because McBride played the song ``Just Around the Corner'' for her daughter Emma, and Emma got so emotional she got tears in her eyes. McBride says she took that as a good sign. She says her three daughters often hear songs ranging from the demo stage to the finished record and McBride values their feedback. 
---
KENNY CHESNEY TO HEADLINE CONCERT AT BRISTOL MOTOR SPEEDWAY
Kenny Chesney will headline a concert at Bristol Motor Speedway on September 9th, the night before the speedway hosts the Tennessee-Virginia Tech game. The concert is being billed as ``Bristol's Tailgate Party.'' The concert also will feature The Band Perry and Old Dominion. Tennessee and Virginia Tech are facing each other September 10th at the speedway. Promoters expect the matchup to draw the highest single-game attendance in NCAA football history. 
--- 
GERMANY'S TOP COURT RULES AGAINST KRAFTWERK
Kraftwerk have suffered a legal setback in Germany over a two-second sample from their 1977 song ``Metall auf Metall.''
German music producer Moses Pelham used a beat from that song without permission or payment. He had argued that restricting the use of even short sequences would limit his artistic freedom because rap relies heavily on sampling. Germany's constitutional court agreed with Pelham but left open the possibility that Germany's parliament could change the laws about payments for samples there. 
---
JACK WHITE CONTRIBUTES THEME TO ``MAYA AND MARTY''
Jack White has written the theme song for the new variety show ``Maya and Marty,'' starring Maya Rudolph and Martin Short. It's the first time White has written music for T-V.
He also plays drums on the track. ``Maya and Marty'' premiered last night on N-B-C. 
---
(The Associated Press)
Details
TRAGICALLY HIP ADD 4 MORE DATES TO TOUR
The Tragically Hip are adding four more dates to their summer tour. 
The seminal Canadian band, which announced last week that lead singer Gord Downie is facing incurable brain cancer, will play the new shows in cities where they already have scheduled concerts. 
The additional dates will be in Vancouver (July 26), Edmonton (July 30), Calgary (Aug. 3) and Toronto (Aug. 14). 
Promoters say the extra dates were added ``due to overwhelming demand.'' 
A batch of pre-sale tickets went on sale to the band's fan club members on Monday morning and sold out within minutes.
The HIP play Winnipeg Friday, August 5th at the MTS Centre.  
Tickets on sale from Ticketmaster Friday morning at 10.
(The Canadian Press)
Details
MUSIC NEWS: MONDAY, MAY 30, 2016
BIEBER - SKRILLEX - ``SORRY'' HOOK - LAWSUIT
Skrillex's response to a lawsuit that he and Canadian pop star Justin Bieber ripped off another songwriter for the song ``Sorry'' is, ``SORRY but we didn't steal this.'' 
Skrillex posted a video on Twitter showing how he manipulated a vocal track by co-songwriter Julia Michaels to get the hook for ``Sorry.'' 
Singer-songwriter Casey Dienel is suing Skrillex and Bieber, saying ``Sorry'' uses a vocal riff from her song ``Ring the Bell.'' 
---
LADY GAGA - INDY 500
Lady Gaga was a last-minute substitute for Keith Urban at the Indy 500. 
Urban was supposed to be in the pace car with 1969 Indy 500 winner Mario Andretti yesterday, but Urban injured his back. 
Lady Gaga rode with Andretti before the race in a custom-built, two-seat Indy car. 
She gave team owner Michael Andretti a kiss on the cheek before the race. 
---
ROBERT DELONG - FACE-PAINTERS
Go to a Robert DeLong show and you might end up with face paint. 
DeLong says that started with his art-student friends, who would paint their faces when they'd go out. 
When he started playing shows, they'd show up with their faces painted, and soon other people wanted it too.
 DeLong's girlfriend created teams to go into the audience to paint faces of anyone who wanted it. 
DeLong says people open up when their faces are painted, because it's like wearing a mask and allows them to have more fun. 
---
BEACH BOYS - MEMORIAL DAY CONCERT
The Beach Boys, Trace Adkins and Katharine McPhee were among those who performed at the annual National Memorial Day Concert in Washington D-C. 
The artists were joined on the West Lawn of the U-S Capitol by retired Gen. Colin Powell and others who made speeches at the annual event to remember the nation's war dead. 
The event was broadcast on P-B-S. 
---
WASHINGTON STATE - WOODY GUTHRIE
Saturday was ``Woody Guthrie Day'' in the state of Washington to mark 75 years since he travelled through there composing songs about the area. 
The Grand Coulee Dam held a celebration of Guthrie's 1941 songs that include ``Roll on Columbia,'' ''Pastures of Plenty`` and ''The Biggest Thing That Man Has Ever Done.`` 
The Bonneville Power Administration in Portland had hired Guthrie to write the songs for use in a documentary about Columbia River hydropower. 
The documentary was put on hold when World War II started and finally was released in 1949 as ``The Columbia.'' 
---  
(The Associated Press)
Details
'Black' by Dierks Bentley among new album releases
Here's a list of some new album releases for the week ending May 28:
ABC _ ``The Lexicon of Love II''
Nick Allbrook _ ``Pure Gardiya''
Architects UK _ ``All Our Gods Have Abandoned Us''
Band of Skulls _ ``By Default''
Jon Bap _ ``Let It Happen''
Arthur Beatrice _ ``Keeping the Peace''
Olga Bell _ ``Tempo''
Dierks Bentley _ ``Black''
Big Thief _ ``Masterpiece''
Bonnie Bishop _ ``Ain't Who I Was''
BOYFRNDZ _ ``Impulse''
Brenda's Friend _ ``House Down''
BRONCHO _ ``Double Vanity''
Cana's Voice _ ``This Changes Everything''
Catfish and The Bottlemen _ ``The Ride''
Clique _ ``Burden Piece''
Darenots _ ``The Now is Truth''
Miles Davis & Robert Glasper _ ``Everything's Beautiful''
Death Angel _ ``The Evil Divide''
Death in Vegas _ ``Transmission''
Danny Elfman _ ``Alice Through the Looking Glass'' Soundtrack
Fifth Harmony _ ``7/27''
50 Foot Wave _ ``Bath White'' (EP)
JC Flowers _ ``Driving Excitement and the Pleasure of Ownership''
Flume _ ``Skin''
Gold Panda _ ``Good Luck and Do Your Best''
Hesitation Wounds _ ``Awake for Everything''
Holy F**k _ ``Congrats''
The Hotelier _ ``Goodness''
The Jelly Jam _ ``Profit''
Michael Kiwanuka _ ``Love & Hate''
Kristin Kontrol _ ``X-Communicate''
Mark Kozelek _ ``Mark Kozelek Sings Favorites''
Lacuna Coil _ ``Delirium''
Klara Lewis _ ``Too''
Lone _ ``Levitate''
Zack Lopez _ ``Bloodlines''
Clare Maguire _ ``Stranger Things Have Happened''
MARi _ ``Treasure''
Steve Martin & Edie Brickell _ ``Bright Star (Original Broadway Cast Recording)''
Megafauna _ ``Welcome Home''
Malcolm Middleton _ ``Summer of '13''
Mistah F.A.B. _ ``Son of a Pimp, Pt. 2''
Moby _ ``Mucis from Porcelain''
The Monkees _ ``Good Times''
Mortillery _ ``Shapeshifter''
Motorhead _ ``Clean Your Clock (Live in Munich 2015)''
Muscle and Marrow _ ``Love''
My Morning Jacket _ ``It Still Moves'' (Deluxe Edition)
Christian Naujoks _ ``Wave''
NAVVI _ ``Omni''
The Order of Israfel _ ``Red Robes''
Beth Orton _ ``Kidsticks''
Outer Spaces _ ``A Shedding Snake''
PUP _ ``The Dream is Over''
Seth & Nirva Ready _ ``Never Alone''
Real Friends _ ``The Home Inside My Head''
Daniel Romano _ ``Mosey''
Sonny & the Sunsets _ ``Moods Baby Moods''
Space Dimension Controller _ ``Orange Melamine''
Suicidal Angels _ ``Division of Blood''
Sulfur City _ ``Talking Loud''
Summer Cannibals _ ``Full of It''
Suns of Thyme _ ``Cascades''
Szun Waves _ ``At Sacred Walls''
Sebastien Tellier _ ``La Ritournelle _ The Remixes''
Thrice _ ``To Be Everywhere is to Be Nowhere''
Various Artists _ ``A Tribute to Pet Sounds''
Tony Joe White _ ``Rain Crow''
Kip Winger _ ``Conversations with Nijinsky''
Withered _ ``Grief Relic''
Frank Zappa _ ``Lumpy Money Project/Object''
Frank Zappa _ ``Road Tapes, Venue No. 1''
Frank Zappa _ ``Road Tapes, Venue No. 2''
Frank Zappa _ ``Road Tapes, Venue No. 3''
Yumi Zouma _ ``Yoncalla'' 
(The Canadian Press)
Details
MUSIC NEWS: THURSDAY, MAY 26, 2016
CONCERT SHOOTING - T.I. PERFORMANCE
NEW YORK (AP) _ One person is dead and three others wounded in a shooting inside a New York City concert hall where rapper T.I. was to perform. The shooting took place last night in the green room area of Irving Plaza, located in Manhattan. Police say one man was shot in the chest, another hit in the midsection. One of the two died at a hospital; police did not say which of the two men that was. A woman was shot in the leg and a fourth person walked into a hospital on their own to be treated. T.I. wasn't on stage when the shooting happened. And it's unclear if he was in the green room area where the gunplay occurred. Reps for T.I. haven't commented, referring all questions about the shooting to police. 
---
KIMMEL - THE WEEKND - BELLY
Two Oscar-nominated recording acts had been booked to play on ``Jimmy Kimmel Live!'' last night. But both The Weeknd and Belly un-booked themselves _ because the other guest on the show was Donald Trump. Belly said he cancelled because he has beef with the G-O-P candidate's views and beliefs. Toronto's The Weeknd and Belly were replaced by Gregory Porter. Kimmel didn't mention the change in musical acts during last night's show. 
---
TWISTA - CHARGES DROPPED
Twista is off the hook for marijuana possession. The Times of Munster, Indiana, reports prosecutors have dropped charges against Twista and two others. They had been arrested on their way to a show in South Haven, Indiana, in March.
Police say a half-ounce of pot was found hidden in a fake can inside the vehicle. Prosecutors say the vehicle's driver admitted it was his marijuana and has pleaded guilty. 
---
MOBY - MEMOIR
Well before Moby became a star, he was paying security guards 50-dollars to look the other way so he could live in an old factory in a crack neighbourhood. Moby says he had no running water, he'd use a bottle for a toilet and shower once a week. Yet, he had a girlfriend. Moby says he wouldn't see her that often, but she had a shower so that's how he'd get clean. What was in it for her? Moby says she thought it was romantic to have a stinky boyfriend who was artist living in an abandoned factory. Moby tells this story and many others in his new memoir, ``Porcelain.'' He also has released a companion retrospective album called ``Music from Porcelain.'' 
---
ROBERT PLANT - COURT DATE
Robert Plant is calling off his appearance at a charity event in London because he has to appear in court in Los Angeles regarding the Led Zeppelin song ``Stairway to Heaven.''
Plant has issued a statement saying he is dropping out of the Meltdown Festival in June because he's a defendant in a court case.
The estate of Spirit guitarist Randy California claims that ``Stairway to Heaven'' rips off the Spirit song ``Taurus.'' Jimmy Page is also a defendant in the case. The court hearing is scheduled for June 14th. 
---
MIKE NESMITH - THE MONKEES
Peter Tork says Mike Nesmith requested that Tork and Micky Dolenz not be present when he laid down the vocals for the new Monkees album, ``Good Times.'' Tork tells Rolling Stone magazine he suspects Nesmith was nervous he would not be able to be free vocally with them in the room. Tork says it was worth it, because he's never heard Nesmith sound ``so vigorous and full of energy.''
Dolenz says there was really no reason for the three of them to be in the same room at the same time, because the days of singing harmony into one microphone are gone. Nesmith is working on a book and probably won't appear at a Monkees show until October, but he says fans should know he will be out there at some point.
 ---   
(The Associated Press)
Today in Music History for May 26: 
In 735, Bede the Venerable, known as the father of English church history, Benedictine monk, priest, writer, hymn writer, died at about age 62. He was educated at Jarrow and spent the rest of his life in the monastery in Northumberland, in the north of England.
In 1811, American Methodist clergyman William Hunter was born.
The author of three collections of hymns, published during his lifetime, Hunter is best remembered for the hymn ``The Great Physician Now is Near.''
In 1920, soulful singing legend Peggy Lee was born. Lee is best known for her rendition of ``Fever'' and in 1969 she won a Grammy award for best contemporary female vocal performance for the hit ``Is That All There Is?'' She died of a heart attack on Jan. 21, 2002, at her Bel Air, Calif., home.
In 1926, jazz trumpeter Miles Davis was born in Alton, Ill. In the more than 45 years following his breakthrough with the Billy Eckstine Orchestra in 1944, Davis brought about a number of radical changes in jazz. Davis died of pneumonia, respiratory failure and a stroke on Sept. 28, 1991.
In 1932, Frank LoVecchio, later to become famous as singer Frankie Laine, and his partner Ruth Smith began their all-time marathon dance record in Atlantic City, N.J. The marathon ended Oct.
18. For dancing for 3,501 hours on 145 consecutive days, the couple made a grand total of $500.
In 1933, Jimmie Rodgers, the Father of Country Music, died of tuberculosis in New York City at age 35, just two days after making his final recording. He was so ill during his final recording sessions that he had to rest between takes on a cot set up in the studio. Rodgers recorded his first million-seller ``T for Texas,'' also known as ``Blue Yodel,'' in 1927, becoming country music's first superstar. He never appeared on any major radio show or played the Grand Ole Opry. But he, along with Hank Williams and songwriter and music publisher Fred Rose, was the first to be elected to the Country Music Hall of Fame in 1961.
In 1940, Levon Helm, drummer and singer for the Rock and Roll Hall of Fame group ``The Band,'' was born in Elaine, Ark. He and his bandmates -- Canadians Rick Danko, Garth Hudson, Robbie Robertson and Richard Manuel -- went from being Bob Dylan's backup group into one of rock's most legendary acts. Helm brought an urgent beat and a genuine Arkansas twang to some of the group's best-known songs. The group's 1968 debut, ``Music From the Big Pink,'' and its follow up, ``The Band,'' remain landmark albums of the era, and songs such as ``The Weight,'' ''The Night They Drove Old Dixie Down`` and ''Up on Cripple Creek`` have become rock standards. He died of throat cancer on April 19, 2012.
In 1948, Stevie Nicks, vocalist with ``Fleetwood Mac,'' was born in Phoenix. Nicks and Lindsay Buckingham joined the group in 1975 after singer-guitarist Bob Welch departed. Nick's debut album with ``Fleetwood Mac'' sold four million copies, and the follow-up, ``Rumours,'' sold 40 million copies worldwide. Stevie Nicks recorded her first solo LP, ``Belladonna,'' in 1980. The album hit No. 1 on the charts, and spawned two top-10 singles. In 1997, ``The Dance,''
a live album by the reunited ``Fleetwood Mac,'' debuted at No. 1 on the Billboard chart. The group got back together, minus Christine McVie, in the spring of 2003, and made a new album, ``Say You Will,'' the first project with all-new material since 1987.
In 1958, Jerry Lee Lewis played the third and last show of what was supposed to have been a 37-date British tour. News of his marriage to his 13-year-old cousin prompted demands that he be deported. That night, he was booed off the stage.
In 1962, the original version of ``Twist and Shout,'' by ``The Isley Brothers,'' was released. The song was revived two years later by ``The Beatles,'' whose version gained a new lease on life in 1986 after it was included on two film soundtracks -- ``Ferris Bueller's Day Off'' and ``Back to School.''
In 1964, rocker Lenny Kravitz was born in New York City. Kravitz taught himself bass, piano, guitar and drums, and learned to stretch his voice with the Metropolitan Opera. An accomplished songwriter, Kravitz also plays most of the instruments on his studio recordings.
Kravitz debuted in 1989 with ``Let Love Rule'' but really hit the charts with his follow-up ``Mama Said.'' 1993's hard-rocking ``Are You Gonna Go My Way'' was a mainstay on MTV and MuchMusic. Starting in 1998, Kravitz won the Grammy award for best male rock performance four years in a row with songs from ``5'' and ``Greatest Hits.''
In 1965, ``The Rolling Stones'' appeared on ``Shindig!'' along with Jackie DeShannon and ``Sonny and Cher.''
In 1966, Bob Dylan and ``The Hawks'' -- later called -- ``The Band,'' ended a British tour by playing two days at the Royal Albert Hall in London. The tour, marking Dylan's transformation from folk singer to rock star, was generally not well received. Among the celebrities in the audience for the Albert Hall shows were ``The Beatles,'' ``The Rolling Stones'' and Prince Charles.
In 1968, R&B singer Little Willie John died of pneumonia in the Washington State Penitentiary in Walla Walla. John, only 30 years old, was serving a sentence for manslaughter after stabbing a man during a brawl in Seattle. During the 1950s, he had such hits as ``All Around the World,'' ``Sleep'' and ``Fever,'' also a big success for Peggy Lee.
In 1969, John and Yoko Lennon resumed their ``bed-in for peace''
on the 19th floor of the Queen Elizabeth Hotel in Montreal. The bed-in had begun in March at the Amsterdam Hilton in Holland, and they attempted to resume it in May in the U.S. But John and Yoko were not allowed into the U.S. because of their arrest on drug charges in October, 1968, so the protest was moved to Montreal. In their hotel suite, they recorded ``Give Peace a Chance.'' Background chanters included drug guru Timothy Leary, Tommy Smothers and a group of Hare Krishnas.
In 1974, 14-year-old Bernadette Wheeler suffered a fatal heart attack during a concert by David Cassidy at London's White City athletic stadium. Four other fans were taken to hospital and 100 others required medical treatment. Cassidy began toning down his teen idol image soon after, and quit ``The Partridge Family'' TV series which made him a star.
In 1977, William Powell of ``The O'Jays,'' one of the most popular black vocal groups of the 1970s, died of cancer in Canton, Ohio. He was 35. Powell had been with the group for 16 years. Sammy Strain, a member of ``Little Anthony and the Imperials'' for 12 years, was Powell's replacement. ``The O'Jays'' biggest hit was ``Love Train,'' a No. 1 record in 1973.
In 1987, pianist, arranger and record producer Art Snider died in Toronto of cancer at age 60. Snider established and operated the Chateau record label from 1956-61, which released Gordon Lightfoot's first recordings. Snider also managed Lightfoot's career for a short time. Snider operated another record label, Periwinkle, beginning in 1973.
In 1993, the Canadian production of ``Miss Saigon'' opened in Toronto. The musical, which premiered in London in 1989, tells of a tragic romance between a Vietnamese bar girl and a U.S. soldier. The producers of the Canadian version, Ed and David Mirvish, spent $22 million to build the 2,000-seat Princess of Wales Theatre to house the show. Advance ticket sales were reported to be $30 million. The top ticket price was $91.
In 1994, Michael Jackson and Lisa Marie Presley were secretly married in the Dominican Republic. But the prince of pop and the daughter of ``The King'' did not confirm the marriage until Aug. 1.
They later divorced.
In 1995, ``The Rolling Stones'' surprised fans in Amsterdam by playing two shows in a small nightclub as a prelude to the European leg of their ``Voodoo Lounge'' tour. The club concerts were recorded for an album released later that year.
In 1995, Flavor Flav of the rap group ``Public Enemy'' was sentenced to three months in jail for firing a gun at a neighbour in his New York apartment building. They had been arguing over the rapper's girlfriend.
In 2001, Tom DeLonge of ``Blink-182'' married Jennifer Jenkins at Coronado Island, Calif. ``Jimmy Eat World'' played at the wedding.
In 2004, Fantasia Barrino was named winner of the third edition of ``American Idol,'' beating out Diana DeGarmo.
In 2008, composer Earle H. Hagen, who wrote the themes for ``The Andy Griffith Show,'' ``I Spy,'' ``The Mod Squad'' and other TV shows, died in Rancho Mirage, Calif., at age 88.
In 2009, a South Carolina judge approved a settlement for the estate of late soul singer James Brown. It gave nearly half of the estate to Brown's charitable trust, about a quarter to his wife and young son, and the rest to Brown's adult children. The value of Brown's assets has not been made public since his death in 2006. (In 2013, the South Carolina Supreme Court overturned the settlement citing Brown's wishes to have most of his estate go to charity. The court sent the estate back to a lower court to be reconsidered.)
In 2009, rapper T.I. reported to a minimum security prison in Arkansas to serve his sentence of one year and one day. In 2008, he pleaded guilty of trying to buy unregistered machine guns and silencers from undercover federal agents in 2007.
In 2009, Bob Dylan became the oldest musician to have a No. 1 album in England with his album ``Together Through Life.'' At 68, he beat Neil Diamond, who was 67 years and 4 months old when his album, ``Home After Dark,'' hit No. 1 in 2008.
In 2010, shy paint store clerk Lee DeWyze triumphed over Crystal Bowersox to win the ninth season of ``American Idol.'' The finale also marked the last appearance as judge for Simon Cowell, the music industry veteran whose authoritative and mostly on target criticisms propelled the singing contest into a pop-culture force that dominated TV. He moved on to produce and judge ``The X Factor,'' a Fox version of his popular British talent contest.
In 2010, ``Bon Jovi'' played the first inside concert at New Jersey's new US$1.6 billion New Meadowlands football stadium. Lead singer Jon Bon Jovi, lead guitarist Richie Sambora and keyboardist David Bryan are New Jersey natives.
In 2011, for the first time in 30 years, legendary rocker Alice Cooper had to cancel a concert. His show in Santiago, Chile, was canceled due to food poisoning but he was OK for his next show in Buenos Aires, Argentina, on May 28.
----
(The Canadian Press)
Details
MUSIC NEWS: WEDNESDAY, MAY 25, 2016
GORD DOWNIE OF TRAGICALLY HIP HAS INCURABLE BRAIN CANCER
Tragically Hip frontman Gord Downie has terminal brain cancer, and the band will do one last tour. The band says Downie suffered a seizure while walking down the street in his hometown of Kingston, Ontario, in December. He went to an emergency room, where a brain scan revealed the tumour. His neuro-oncologist, Dr. James Perry, says Downie has undergone surgery to remove the bulk of it and has had chemotherapy and radiation. Perry says it's too early to say how long Downie has to live, but he's doing well enough that it's safe for him to tour. The band's managers say Tragically Hip will only tour Canada, and dates will be announced today. Tragically Hip will also release an album called "Man Machine Poem" on June 17th. 
---
MUSICIAN SUES KANYE WEST OVER SAMPLE FROM HUNGARIAN POP SONG
 A Hungarian musician says Kanye West sampled his song without permission for West's song "New Slaves" off the "Yeezus" album. Gabor Presser is suing West, saying a third of "New Slaves" includes a Hungarian pop song he wrote in 1969 when he was in the band Omega. He is seeking 2.5 million dollars. His lawsuit claims West's lawyers acknowledged the sampling when they sent Presser a 10-thousand-dollar cheque. Presser did not cash the check because he was concerned about the agreement. A West spokeswoman could not be reached for comment. 
---
POSSIBLE PRINCE HEIRS SAY THEY SHOULD NOT HAVE TO UNDERGO GENETIC TESTING
Two people who are claiming to be heirs to Prince's estate are objecting to having genetic tests to prove it. Brianna Nelson says her father was Prince's half-brother, Duane Nelson Senior. Jeannine Halloran says her daughter, who is a minor and identified in court documents as V.N., is Duane Nelson's granddaughter. They have filed a joint claim against the estate, saying they have offered proof of their relationship to Duane Nelson and his relationship to Prince. They say that's enough under Minnesota law. 
---
LITTLE BIG TOWN TEAM WITH PHARRELL WILLIAMS FOR "WANDERLUST" ALBUM
Pharrell Williams and Little Big Town had a writing session a few months ago and they hit it off. Singer Karen Fairchild says they have "an incredible friendship and chemistry" with Williams that resulted in several writing sessions and eventually a whole album. Fairchild says the music is "meant to be danced to, sung along with and turned up loud." Williams produced the album, called "Wanderlust." It comes out June 10th. The first single, "One of Those Days," is out now. 
---
JENNIFER NETTLES SPEAKS SPANISH!
Jennifer Nettles not only duets with Jennifer Lopez on the song "My House," but they can talk to each other in English or in Spanish. Nettles says people are surprised to learn she speaks Spanish fluently. She studied Spanish in college and lived in Mexico for a spell. Nettles was talking with Big Machine Records head Scott Borchetta about projects he's doing in Spanish-speaking markets and she mentioned she'd love to do something in Spanish or even a collaboration. He asked who she'd like to work with and Nettles said J-Lo. The song "My House" appears on Nettles' new album, "Playing With Fire." 
---
ALL-STAR TALENT SIGN UP FOR "RED NOSE DAY SPECIAL"
Celine Dion, Ludacris and Bono will put on red noses to help children in need. They will participate in the "Red Nose Day Special" tomorrow on N-B-C. It will also include Elton John, Blake Shelton, Mandy Moore, Tyler Perry, Julia Roberts, Ellen DeGeneres, Jack Black, Julianne Moore, Liam Neeson, Sarah Silverman, Key and Peele, Will Ferrell and the cast of "The Walking Dead." The special will feature music and comedy sketches. Money raised will fund projects in some of the neediest communities in the U-S and around the world. 
---
EMINEM SELLS CHUNKS OF HIS FORMER HOUSE
Fans are snapping up pieces of Eminem's childhood home. Through his website, Eminem has been selling bricks from his former house in Detroit. The house was knocked down in 2013. The bricks are autographed and come with a reissue of "The Marshall Mathers LP" that features the house on the cover -- but they're already sold out. You can still buy reissues of the album that come with a dog tag made from the wood from the house. Proceeds go to The Marshall Mathers Foundation to help with the rebuilding of Detroit. 
---
(The Associated Press)
Details
Tragically Hip's Gord Downie diagnosed with terminal cancer 
The Tragically Hip says lead singer Gord Downie has been diagnosed with terminal brain cancer. 
The Canadian band made the announcement on its website and Facebook page Tuesday.
A message posted on the sites says Downie was diagnosed with the condition in December. It says ``he's endured a lot of difficult times, and has been fighting hard.'' 
The band says in the note that it plans to tour this summer, because it ``feels like the right thing to do now, for Gord, and for all of us.'' The message says dates and details for the tour will be coming this week. 
The Tragically Hip formed in 1984 and has garnered more than a dozen Juno awards in Canada.
AUCTION - RAMONES - TUPAC SHAKUR
Johnny Ramone's widow has bought back a guitar he traded to a friend more than three decades ago. R-R Auction in Boston says the Hamer guitar that was designed specifically for Ramone's playing style was sold to his widow, Linda, for more than 55-thousand dollars last week. She plans to have it added to the Ramones exhibit at the Grammy Museum. A Hummer once owned by Tupac Shakur sold for more than 337-thousand dollars. It was expected to go for 100-thousand. Shakur bought the vehicle about a month before he died in 1996. 
---
DEAD AND COMPANY - FREE SHOW
The Grateful Dead offshoot Dead and Company will play a free show tonight in San Francisco and all they want in return is a good deed. The band, consisting of Bob Weir, Mickey Hart, Bill Kreutzmann and John Mayer, gave away tickets for tonight's show at the Fillmore. Their asking price was for fans to ``pay it forward'' somehow and let the band and the cosmos know how they did it. 
---
BALLET - BOWIE - METALLICA
The Music Hall in Detroit has commissioned a ballet that will feature the music of David Bowie and Metallica.
Complexions Contemporary Ballet will debut the ballet on June 18th in a rock opera-style production. Bowie is getting a lot of tributes in Michigan. The Detroit Symphony will do ``The Music of Davie Bowie'' on July 10th, and the Grand Rapids Symphony will do a tribute August 2nd. 
---
AEROSMITH - RUMOURS
Aerosmith touring without Steven Tyler just isn't happening, according to Aerosmith themselves. Guitarist Joe Perry has issued a statement saying any rumour about Aerosmith looking for another singer is completely untrue. He says all five of them were just on the phone together talking about how excited they were to go to South America and Mexico City in the fall. 
---
BEYONCE'S - COUNTRY MUSIC
It's not unusual to hear a song about guns and the Second Amendment and the Bible on country radio. It is unusual to hear Beyonce singing about that on country radio. Her song ``Daddy Lessons'' references her Texas roots and is getting love from the country music community. Dierks Bentley says ``Daddy Lessons'' is ``a real story that she tells about what's going in her life growing up.'' Karen Fairchild of Little Big Town says it would be a perfect song for Beyonce and Miranda Lambert to duet on, but if that happens, Fairchild wants in on it too. If the song cracks the top 50 of the Billboard country singles chart, it would even be eligible for the Country Music Association Awards song or single of the year. 
---
AUCTION - ELVIS - LADY GAGA
The guitar that Elvis Presley's father built for him was a hot item at auction, but Lady Gaga's childhood piano was a dud. Julien's Auctions says the 1969 Gibson Dove guitar that Presley's father made for him sold for 334-thousand dollars over the weekend. The piano upon which Lady Gaga wrote her first song at the age of five was expected to sell for at least 100-thousand dollars but it failed to meet its reserve price. The auction house did not say what the reserve price was. 
---
HANK AZARIA - COMMENCEMENT
Some people give a commencement address. In Hank Azaria's case, it was a commencement performance. The actor and voice star trotted out several of his well-known characters in addressing graduates of Tufts University. But in his own voice, he reminded the grads at his alma mater that they should trust their instincts - and follow their leanings. 
---
BILLBOARD MUSIC AWARDS - KESHA
LAS VEGAS (AP) _ For all the fuss that was made about Kesha's performance at the Billboard Music Awards, she kept it low-key. Kesha performed ``It Ain't Me, Babe,'' accompanied by Ben Folds on the piano during last night's show. She got a standing ovation. Kesha's performance had been cancelled after reports came out that she was going to reference her legal problems with music producer Dr. Luke. He and his record label refused permission for her to perform, then granted it again when she promised she would not talk about their fight. 
---
BILLBOARD MUSIC AWARDS - CELINE DION
Celine Dion couldn't hold back the tears at last night's Billboard Music Awards. Dion was given the Icon Award by a surprise presenter, her son, Rene-Charles. Dion performed her new single, ``The Show Must Go On.'' She lost both her husband and her brother in the same week in January. Dion apologized for crying because she wanted to be strong for her family. She says she knows her husband ``will continue to watch over me from above.'' 
---
BILLBOARD MUSIC AWARDS - WINNERS
Canadian pop star Justin Bieber says he's not much of a talker, but he had to thank everyone who believed in him when he won the male artist award at last night's Billboard Music Awards. Toronto's The Weeknd won eight awards and dedicated his win for top hot 100 artist to Prince for being an inspiration. Adele was another big winner of the night, winning for artist of the year, female artist, top songs sales artist, top Billboard 200 album for ``25,'' and top hot 100 song, top radio song and top-selling song for ``Hello.'' Rihanna won the chart achievement award, which was voted on by fans. Thomas Rhett won top country song for ``Die A Happy Man.'' Fetty Wap (WOP) won top new artist. One Direction won the group award. Madonna performed a tribute to Prince by singing ``Nothing Compares 2 U'' and brought out Stevie Wonder as a surprise guest for ``Purple Rain.'' 
---
CALVIN HARRIS - INJURED
Calvin Harris is recovering from minor injuries suffered in a car accident in Los Angeles Friday. His publicist says Harris was a passenger in a vehicle that was struck. He was treated at a hospital and released. Further details were not given. Harris called off shows in Las Vegas and in Gulf Shores, Alabama, over the weekend. 
---
OBIT - FORMER MEGADETH DRUMMER
Megadeth frontman Dave Mustaine says, ``Shocked, devastated, and saddened don't begin to describe'' his feelings upon hearing of the death of former Megadeth drummer Nick Menza. A family spokesman says Menza died Saturday night after collapsing on stage during a concert for his progressive jazz trio OHM at a Los Angeles-area club. He was 51. The family says it appears Menza suffered a massive heart attack. Menza was Megadeth's drummer from 1989 to 1998. He performed on the albums ``Rust in Peace,'' ``Countdown to Extinction,'' ``Youthanasia'' and ``Cryptic Writings.'' After leaving the band, he pursued jazz music and woodworking. He nearly lost an arm in a 2007 accident with a power saw. Former Megadeth guitarist Marty Friedman writes on Facebook Menza was ``a trustworthy friend, a hilarious bandmate, as well as a very loving dad.'' 
---
OBIT - JOHN BERRY
You may have heard that John Berry has died.
That's the guitarist who was an original member of the Beastie Boys, not the country singer who sang ``Your Love Amazes Me.'' Berry the country singer says he's alive and well, and he's offering his condolences to the family of the other Berry. Berry the guitarist was part of the pre-Beasties group Young Aborigines that featured M-C-A, Mike D and future Luscious Jackson drummer Kate Schellenbach.
He's credited with coming up with the name Beastie Boys. He left the band in 1982 and was replaced by Ad-Rock. 
---
BAD BOY - REUNION TOUR
It didn't take much for the Bad Boy Family Reunion tour to come together. Puff Daddy says everyone thinks because they called it a reunion tour, there was some kind of problem. He says it's just that everyone was doing their own thing, like raising families or finding God. He says it was one of the smoothest tours to put together because everyone said yes immediately. The tour kicked off over the weekend in New York featuring Puffy, Lil Kim, French Montana, Mase, 112, The Lox, Total and Faith Evans. Guest performers included Jay Z, Mary J. Blige, Nas , Usher, Rick Ross and Busta Rhymes. 
---
JUSTIN BIEBER - ARGENTINIAN RALLY
Hundreds of Justin Bieber fans marched in Argentina's capital to push authorities to let him perform there. The fans marched in central Buenos Aires on Saturday carrying signs that said ``Argentina Needs Justin'' and ``Right To Music.'' The Canadian pop star has said he will not perform in Argentina until ``legal conditions change there.'' Bieber is charged with sending his bodyguards to attack a photographer outside a Buenos Aires nightclub in 2013. 
---
(The Associated Press)
BILLBOARD MUSIC AWARDS - CANADA
It was quite a night for Canadians at the Billboard Music Awards. 
While Britain's Adele claimed the most coveted Top Artist title, The Weeknd was certainly the most prolific winner with eight awards in all, including Top Hot 100 Artist and Top R&B Artist. 
The Toronto-bred sensation dedicated one award to Prince, saying that while he didn't know him, he would always be inspired by the music icon who died last month. 
Madonna was among the many others who paid homage, at one point sharing the stage with Stevie Wonder to sing the Prince classic ``Purple Rain.'' 
Justin Bieber, who won Top Male Artist and Top Social Media Artist, also performed last night, singing his hits ``Company'' and ``Sorry,'' while fellow Canadian, Drake, was honoured with the Top Rap Artist award. 
And it was an especially emotional evening for Celine Dion, who lost both her husband Rene Angelil and her brother in January. 
Dion performed a stirring rendition of Queen's ``The Show Must Go On,'' and afterward was presented with the Billboard icon award by her son Rene-Charles Angelil. 
A tearful Dion apologized for crying, and said her late husband would -- as she put it  -- ``continue to watch over me from up above.''
(The Canadian Press)
Details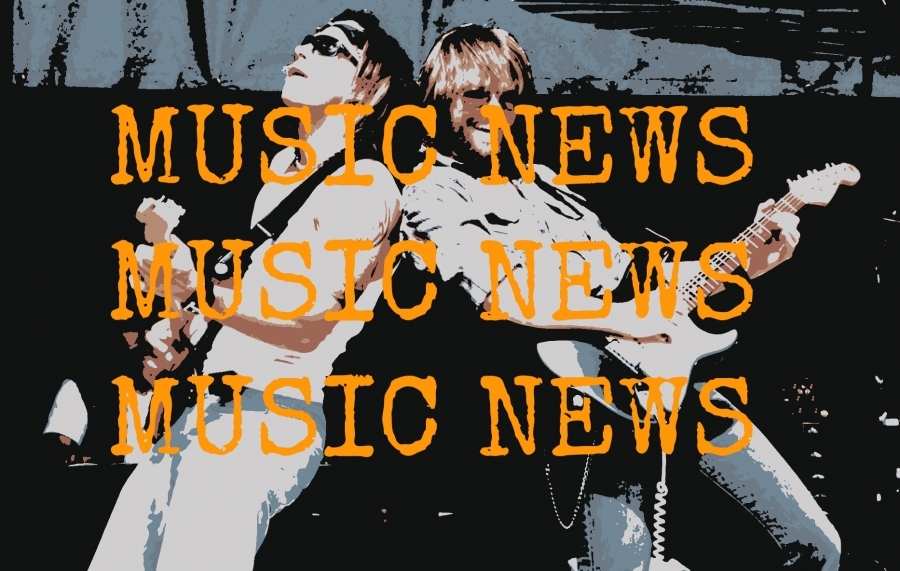 MUSIC NEWS: FRIDAY, MAY 20, 2016
KESHA - BILLBOARD MUSIC AWARDS
Kesha will perform at Sunday's Billboard Music Awards after all. Kemosabe Records, the record label of music producer Dr. Luke, says it had suspended permission for Kesha to perform when it heard reports that Kesha was going to use her performance as a platform to discuss her legal fight against him. Kesha took to Instagram to deny that's what she had planned. Kemosabe Records says it is granting Kesha permission as long as she promises not to reference the dispute. She intends to perform ``It Ain't Me Babe.'' Kesha has accused Dr. Luke of drugging and raping her. He denies that and says she's trying to get out of her contract. 
---
IGGY POP - ACID, THEN AND NOW
Iggy Pop admits that there are ``more than several'' film clips of him on acid in the upcoming Stooges documentary ``Gimme Danger.'' He says rather than the hippie peace-and-love reaction to acid, the effect on him was to be very aggressive for five seconds and then break out laughing. He doesn't do that stuff anymore, and drinks only occasionally. Pop says he goes to bed early when he's not working and adds, ``I've seemed to be able to so far to regenerate from the various things that I have put into myself.'' ''Gimme Danger`` is playing the Cannes (CAN) Film Festival now, with a U-S release expected later this year. 
---
AFI - BLAQK AUDIO - ALBUM
A-F-I singer Davey Havok and guitarist Jade Puget recently released an album called ``Material'' as Blaqk Audio, but they'd rather you don't call it a side project. Havok says he takes both bands very seriously, but A-F-I happens to be the better-known entity. He says while A-F-I is a rock band, Blaqk Audio is an electronica outlet. It's a different approach to the music, too. Havok says not only does he sing differently for Blaqk Audio, but when they're on stage, they have a whole lot more room for him to prance around because it's just two people. 
---
SNOOP DOGG - FLINT
Snoop Dogg and former Toronto Raptors player Morris Peterson will host a celebrity basketball game this weekend to help Flint, Michigan, during its water crisis. The ``Hoop 4 Water'' event will take place Saturday with surprise celebrity guests. Peterson tells The Flint Journal Snoop is doing it from his heart and is not asking for a dime. Proceeds will go to the Morris Peterson Junior Foundation for water relief efforts. The people of Flint were exposed to lead in their water for months after a switch to the Flint River as a water provider. 
---
LYNYRD SKYNYRD - RNC
Lynyrd Skynyrd will greet the delegates showing up for the Republican National Convention in Cleveland this summer.
Lynyrd Skynyrd will play the ``Welcome to Ohio Late Night'' concert on July 17th, the day before the convention begins. 
---
CMT AWARDS - PERFORMERS
Blake Shelton will team up with the Oak Ridge Boys at the C-M-T Music Awards. They will perform Shelton's new single, ``Doin' It To A Country Song.'' Keith Urban, Brett Eldredge and Maren Morris will perform together as well. Other performers include Chris Stapleton, Florida Georgia Line, Jason Aldean, Luke Bryan and Thomas Rhett. The C-M-T Music Awards will be June 8th in Nashville. 
---
ADELE - SONGWRITER OF THE YEAR
Britain's prestigious Ivor Novello songwriting awards have named Adele its songwriter of the year. She won for her ``25'' album. She had also won it in 2012 for her ``21'' album.
Bryan Adams won an international award for his influence on the British music industry. Damon Albarn of Blur won a lifetime achievement award. Happy Mondays were given the inspiration award. 
---
BILLY BRAGG - JOE HENRY - ALBUM
Billy Bragg and Joe Henry went above and beyond in recording an album of railroad songs. They did it while travelling by rail across the United States. Bragg and Henry boarded a train in Chicago this past March and recorded songs like ``Midnight Special'' and ``Railroad Bill'' at station stops.
Sometimes it was in the passenger waiting rooms, and sometimes it was next to the tracks. It took them four days to go more than four-thousand kilometres, and they recorded their 13th song when the train arrived at Union Station in Los Angeles. Bragg says they did it because he was surprised to learn how few Americans see rail as means of transport. The album is called ``Shine A Light: Field Recordings From The Great American Railroad.'' It comes out September 23rd. 
---
PRINCE - FRIEND
One of Prince's longtime pals says he wants to be left alone with his thoughts. Kirk Johnson is one of the three people who discovered Prince's body on his Paisley Park estate a month ago. And while he has been interviewed by authorities, he says he doesn't have much to say about his friend publicly. Johnson has released a statement through his attorney saying he has nothing more to say. The Minneapolis Star Tribune has been reporting it was Johnson who recommended the doctor who was seeing Prince in the weeks before he died _ quoting a person with knowledge of the Prince investigation as its source. 
---
PRINCE - LEGISLATION
A Minnesota state lawmaker is backing off plans to push through a law that would make it easier for artists' heirs to control the commercial use of their names, likenesses and images after death. Republican Joe Hoppe introduced the bill after seeing people selling T-shirts with Prince's image after his death.
Hoppe says he still supports the idea. But he says he wants to take time to consider any unintended consequences to the measure. Hoppe's district includes Prince's Paisley Park estate.
---
(The Associated Press)
Details
Here's a list of some new album releases for the week ending May 21:
18+ _ ``Collect''
The Abrams _ ``The Abrams'' (EP)
Mike Adams at His Honest Weight _ ``Casino Drone''
Adult Jazz _ ``Earrings Off!''
Against the Current _ ``In Our Bones''
Alborosie _ ``Freedom & Fyah''
AM _ ``Precious Life''
Angel Du$t _ ``Rock the F**k on Forever''
Richard Ashcroft _ ``These People''
Assassin _ ``Combat Cathedral''
Baby Animals _ ``BA25'' (25th Anniversary reissue)
Barenaked Ladies _ ``BNL Rocks Red Rocks''
Billy _ ``I'm Not OK'' (EP)
Bird of Youth _ ``Get Off''
David Bowie _ ``Changesonebowie'' (40th Anniversary edition)
Boys Noize _ ``Mayday''
Braids _ ``Companion'' (EP)
Car Seat Headrest _ ``Teens of Denial''
Cat Be Damned _ ``Daydreams in a Roach Motel''
Cyrus Chestnut _ ``Natural Essence''
Eric Clapton _ ``I Still Do''
Cosmic Machine _ ``Cosmic Machine: The Sequel''
Latice Crawford _ ``Diary of a Church Girl''
Dawn of Ashes _ ``Theophany''
Debo Band _ ``Ere Gobez''
Brett Dennen _ ``Por Favor''
Die Antwoord _ ``Suck on This''
DJ Kirk _ ``Awakening''
Doxa Theo _ ``Future Glory''
Bob Dylan _ ``Fallen Angels''
Bob Dylan and Tom Petty _ ``Live on Air: Radio Broadcast 1986''
First Fragment _ ``Dasein''
Flotsam and Jetsam _ ``Flotsam and Jetsam''
Kyle Forester _ ``Kyle Forester''
William Ryan Fritch _ ``New Words tor Old Wounds''
Kany Garcia _ ``Limonada''
Gemma Ray _ ``The Exodus Suite''
Allen Ginsberg _ ``The Last Word on First Blues'' (Expanded
Reissue)
Ariana Grande _ ``Dangerous Woman''
Groove Armada _ ``Fabriclive 87''
Gruesome _ ``Dimensions of Horror'' (EP)
Havoc & The Alchemist _ ``The Silent Partner''
Tim Heidecker _ ``In Glendale''
Helen Love _ ``Smash Hits''
Highasakite _ ``Camp Echo''
The Highwaymen _ ``Live: American Outlaws''
Reuben Hollebon _ ``Terminal Nostalgia''
Hollowtapes _ ``Tall'' (EP)
Hostile _ ``Hypnotic Regression'' (EP)
In Mourning _ ``Afterglow''
Issues _ ``Headspace''
Kate Jackson _ ``British Road Movies''
Katatonia _ ``The Fall of Hearts'' (Bonus Track Edition)
Tippa Lee _ ``Cultural Ambassador''
Lonely the Brave _ ``Things Will Matter''
Lords of Acid _ ``Smoking Hot''
Luvplanet _ ``Rivertown''
Ziggy Marley _ ``Ziggy Marley''
Misha _ ``All We Will Become''
Mock Orange _ ``Put the Kid on the Sleepy Horse''
Christy Moore _ ``Lily''
Mrs Magician _ ``Bermuda''
Mudcrutch _ ``2''
Mutual Benefit _ ``Skip a Sinking Stone''
Marissa Nadler _ ``Strangers''
onDeadWaves _ ``onDeadWaves''
Oscar G. _ ``Beep My Boom''
Pantha du Prince _ ``The Triad''
Sylvie Paquette _ ``Terre originelle''
Pennywise _ ``Nineteen Eighty Eight''
Perihelion _ ``Hold'' (EP)
Ana Popovic _ ``Trilogy''
The Posies _ ``Solid States''
Punky Meadows _ ``Fallen Angel''
The Quaker City Night Hawks _ ``El Astronauta''
The Sachal Ensemble _ ``Song of Lahore''
Rachael Sage _ ``Choreographic''
Randolph's Leap _ ``Cowardly Deeds''
Paul Reddick _ ``Ride the One''
Jimmy Reed _ ``Blues Legends Back to Back, Vol. 3''
Terry Reid _ ``Other Side of the River''
The Sachal Ensemble _ ``Song of Lahore''
Sanzu _ ``Heavy Over the Home''
Saosin _ ``Along the Shadow''
Satyricon _ ``Nemesis Divina''
Andy Shauf _ ``The Party''
Blake Shelton _ ``If I'm Honest''
Sick Puppies _ ``Fury''
The So So Glos _ ``Kamikaze''
Micah Stampley _ ``To the King... Vertical Worship _ Live''
Stonewall Noise Orchestra _ ``The Machine, The Devil & The Dope''
Suidakra _ ``Realms of Odoric''
Thin Lips _ ``Riff Hard''
Throes + The Shine _ ``Wanga''
Tiger Army _ ``V''
The Underachievers _ ``It Happened in Flatbush''
Various Artists _ ``Day of the Dead''
Vortex _ ``The Asylum''
Webbie _ ``Savage Life V''
Weekend Nachos _ ``Apology''
Aaron West & The Roaring Twenties _ ``Bittersweet''
Wo Fat _ ``Midnight Cometh''
Wolf Parade _ ``EP 4''
Wolf Prize _ ``Desired Things''
Yuna _ ``Chapters''
Zo! _ ``SkyBreak''
Zodiac Mprint _ ``Ride the Stars''
The Zombies _ ``The BBC Radio Sessions''
John Zorn _ ``The Mockingbird''
(The Canadian Press)
Details
MUSIC NEWS: THURSDAY, MAY 19, 2016
BILLBOARD AWARDS - KESHA
Kesha denies she was ever going to refer to her legal problems with music producer Dr. Luke in her Billboard Music Awards performance that has now been cancelled.
Kesha writes on Instagram she intended to do a version of Bob Dylan's song ``It Ain't Me Babe.'' She says it was about honouring one of her favourite songwriters and she never planned to use Dr.
Luke's picture or allude to her legal situation. T-M-Z had reported Kesha's performance would address her legal battle against Dr. Luke and possibly use his photo. Dick Clark Productions, who will produce Sunday's awards, said Kesha was dropped from the lineup after Dr.
Luke's record label rescinded permission for her to perform. Kesha has accused Dr. Luke of rape. He denies that and says she's trying to get out of her contract. 
---
BILLBOARD AWARDS - MADONNA - PRINCE TRIBUTE
The executive producer of Sunday's Billboard Music Awards says Madonna's tribute to Prince will be ``very, very intimate and very respectful.'' Online critics say Madonna should not do the tribute or should do it with other artists. There is even a Change-dot-org petition that has seven-thousand signatures.
Producer Mark Bracco says everyone is entitled to an opinion but he is honoured that Madonna will pay respect to her friend and colleague. Bracco says Madonna's representatives contacted his team first and they've had many conversations about the creative direction of the tribute. 
---
JASON DERULO - LUKE BRYAN - ``CMT CROSSROADS''
After hanging out in preparation for their ``C-M-T Crossroads'' episode together, maybe it's no surprise that Jason Derulo and Luke Bryan are starting to rub off on each other.
Derulo says Bryan picked up his falsetto, which Bryan says he used to only do in the shower. Bryan says he tried one of Derulo's dance moves and tweaked a knee. Bryan and Derulo will sing each other's songs on the episode, and they agree that they've learned something about their own music in hearing the other one do it. Derulo says it's been ``a cool little revelation of some other routes you can take.'' Their ``C-M-T Crossroads'' airs Saturday.
---
BLACK SABBATH - GEEZER BUTLER - DEPRESSION
Black Sabbath bassist Geezer Butler admits he used to be a cutter. Butler tells Classic Rock magazine he would cut his arms or stick pins in his fingers as a way to deal with depression.
He says it was the only thing that could bring him out of it. He says if Black Sabbath had not been a success, he would have killed himself. The Sabbath song ``Paranoid'' is about his battle with depression. 
---
TRAVIS - VIDEOS
Travis hate having to stop what they're doing to make a video every time they release a new single. To cover all their bases on their new ``Everything at Once'' album, they made a video for every song. Singer Fran Healy says he always wanted to make a movie, and making 10 videos at the same time came pretty close. He cold-called his favourite film industry professionals to get them to help. Healy was an art-school student who left in his second year, and he says he'd happily put the videos up as his final exam piece. Bassist Dougie Payne says he's pretty sure Healy would pass. ``Everything at Once'' will be out next week. 
---
CORINNE BAILEY - ALBUM
Corinne Bailey Rae has a new album out, and that's an accomplishment in itself. Rae did not think she even wanted to continue being a musician after her husband, Jason, died of an accidental overdose in 2008. Rae said she asked herself a lot of questions about what she wanted out of life. She built her own studio and made music without intending to do anything with it. Rae has since remarried and says the passage of time has helped her heal from tragedy. Her first album in six years, ``The Heart Speaks in Whispers,'' is out now.
---
BRITNEY SPEARS - MOBILE GAME
Britney Spears is hoping to match the success that Kim Kardashian had with a mobile game. Players of ``Britney Spears: American Dream'' pretend they are budding pop stars who must amass a fan base in order to duet with Spears. It's new this week and it's made by Glu, the same company that created the successful mobile game ``Kim Kardashian: Hollywood.'' Glu president and C-E-O Niccolo de Masi says the Spears game has more music than its other games. The company is also working on games featuring Nicki Minaj and Taylor Swift. A Katy Perry game bombed. 
---
BLINK-182 - 15-SECOND SONG
Blink-182 are offering two ways to listen to their new song, ``Built This Pool,'' on YouTube. You can listen to the 15-second version, because that's all there is to it. Or, you can listen to the 15-second version on a loop for ten straight hours.
The new Blink-182 album ``California'' comes out July 1st. 
---
SWIMMING LESSONS - LUDACRIS
Ludacris and Keri Hilson are teaching kids a lesson that could save their lives: how to swim. Ludacris and Hilson have teamed with the U-S-A Swimming Foundation to help kids with swimming lessons. Ludacris' mother made sure he learned how to swim, and he did the same for his kids. Hilson swam competitively as a kid and represented Georgia in the junior national championships at age 14. Ludacris and Hilson taught kids swimming lessons at a clinic in Atlanta recently, along with Blake Michael from the Disney Channel and Olympic medallist Cullen Jones. 
---
GNR - OPENING ACTS
Alice In Chains and Lenny Kravitz will each be opening acts on the Guns N' Roses reunion tour. Alice In Chains will open from June 23rd to July 3rd. Lenny Kravitz will open July 19th-24th. The rest of the shows on the tour have no announced opening act yet. 
---
JAZZ HALL OF FAME
Saxophonists Wayne Shorter and Ben Webster and trombonist J.J. Johnson will be inducted into the Jazz at Lincoln Center's jazz hall of fame. They will each be celebrated and inducted July 12th-14th in New York. 
---
ZAKK WYLDE - EMOJIS
You never know when you might need an emoji of Zakk Wylde crying or blowing kisses. Wylde is the latest musician and one of the first metal musicians to have a set of emojis available for download on the Emoji Fame app. The set includes the usual emojis, like sleeping and laughing, but also Wylde throwing up the devil horns and one of him giving an obscene gesture. Emoji Fame co-founder Gavin Rhodes says many emoji fans are ``secretly guitar nerds,'' and his company is beyond thrilled to have Wylde as part of the set. It's available now for free. 
---
(The Associated Press)
Details