Music News
GEORGE CLINTON - RETIREMENT
George Clinton plans to retire from touring in a year. Clinton, who is 76, tells Billboard magazine anyone who has been coming to his shows in the past couple of years would have noticed that he's out front less and less. He says his recent pacemaker surgery is not the reason why he will retire. He says Parliament-Funkadelic has always been about the music and it will continue long after he stops. Clinton plans to do his last show in May 2019.
---
BOB DYLAN - A WHISKEY MAN
Bob Dylan is getting into the premium whiskey business. The New York Times reports Dylan's Heaven's Door whiskey will go on sale next month for 50 to 80-dollars a bottle. A limited-edition Bootleg Series will go on sale next year for 300-dollars. Dylan paired with liquor maker Marc Bushala to create it, and Bushala says the hardest part was decoding what Dylan wanted. Bushala says sometimes Dylan's feedback would just be a long look, or he'd say something like the whiskey ``should feel like being in a wood structure.''
---
DIERKS BENTLEY - FLIP PHONE
Dierks Bentley's quest to be a more authentic person means he's given up the smartphone. Bentley says he uses a flip phone, which helps him be more present in the moment. Bentley says it means he has to carry more stuff that his iPhone used to do for him, like a camera, a voice recorder, a guitar tuner and even pen and paper. He's planning only a few years of being ``untethered,'' though. His daughter is nine years old and he figures within two years an iPhone is going to be the only way he'll be able to communicate with her.
.AJ. COLE'S ``KOD'' - NUMBER ONE
AJ. Cole has had a huge debut with his new album, ``KOD.'' It moved 397-thousand units in its first week of release, putting it at number one on the Billboard 200 albums chart.
It's J. Cole's fifth number-one album. ``Invasion of Privacy'' by Cardi B is number two. ``Eat The Elephant'' by A Perfect Circle is third. ``The Greatest Showman'' is fourth, and last week's number one, Jason Aldean's ``Rearview Town,'' falls to fifth.
---
PUBLIC RECORDS REQUEST - LAS VEGAS SHOOTINGS
Police in Las Vegas will meet today to decide how and when to release documents related to the Route 91 Harvest Festival shootings in Las Vegas in October. Last week, the Nevada Supreme Court ruled against a bid by police to delay the release of records that include officer body camera videos, 9-1-1 recordings, evidence logs and interview reports. Fifty-eight people were killed and hundreds injured during the festival by a gunman firing from a hotel window. The Associated Press and other news organizations had sought the release of records related to the investigation. Police department lawyers argue the investigation is not complete and it would be time-consuming to comply with the public records request.
--
(The Canadian Press)
Details

Contributed by

Bruce Leperre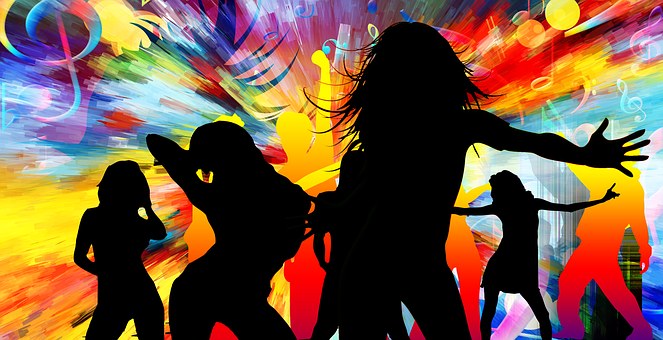 Humboldt Tribute
By Ryan McKenna
More than 30 current and former NHL players are expected at a tribute concert in Saskatoon tonight for the Humboldt Broncos junior hockey team.
Brendan Gallagher of the Montreal Canadiens and Sean Monahan of the Calgary Flames are two of the players anticipated to be there.
Other NHL stars such as Edmonton Oilers captain Connor McDavid and Auston Matthews of the Toronto Maple Leafs won't be there.
But they and the other players are donating jerseys to an online auction raising money for the families of those who died or were injured in the April 6 crash.
Winners will have an opportunity to attend a meet-and-greet with the players after the concert.
Featured performers include Juno Award winners Dallas Smith, Brett Kissel and Jess Moskaluke.
(The Canadian Press)
Festival-No-Diversity
A Halifax indie rock band is pulling out of a Nova Scotia music festival, saying the lineup lacks diversity.
In-Flight Safety frontman John Mullane tweeted that he felt out of sorts after Truro's Rock the Hub festival revealed a lineup consisting almost entirely of all-male and ``nearly all-white''
bands. Mullane says he found himself apologizing to close friends about the lineup, and decided apologies weren't enough. He calls it a small gesture that he hopes will prompt more critical thinking when it comes to rock festivals including female and non-white performers. Rock the Hub released a statement saying they respect the band's views, adding it's open to examining its role in how it can best represent Canadian artists.
---
AVICII FAMILY ISSUES ANOTHER STATEMENT
No one seems to be saying it out loud _ but there are some pretty clear hints that when Avicii died a week ago today, it apparently came at his own hand. The music producer's family has released a second statement _ suggesting that the DJ may have taken his own life. The statement says Avicii ``could not go on any longer'' and ``he wanted to find peace.'' Avicii was 28.
---
EMMY HOSTS NAMED
They share a desk most Saturdays, anchoring the Weekly Update segment for ``Saturday Night Live.'' And come September, Michael Che and Colin Jost they will share a stage _ as co-hosts of the Emmy Awards. It will be first time a current SNL cast member was pressed into service as Emmy host since 1983. The person handling the Emmy hosting chores that year _ was Eddie Murphy. The Emmys are September 17th.
---
KILLSWITCH ENGAGE CALL OFF DATES FOR JESSE LEACH'S SURGERY
Killswitch Engage singer Jesse Leach has been sidelined with vocal problems. The band is cancelling all concerts this week and next week because Leach is having surgery on his vocal cords. He is expected to make a full recovery but will need the rest. Killswitch Engage was on tour with Hatebreed, who will still honour the dates. Killswitch Engage's European tour will begin May 26th in Tallinn, Estonia.
---
STEPHEN FOSTER STATUE REMOVED
A 118-year-old statue of songwriter Stephen Foster has been removed from a park in Pittsburgh. The city's art commission voted last year to take it down because it shows a slave playing a banjo sitting at Foster's feet. A statue of an African-American woman will be put in its place. Foster's songs include ``Camptown Races,'' ''Oh! Susanna,`` ''My Old Kentucky Home`` and ''Beautiful Dreamer.``
---
Trump-Shania-Twain
Donald Trump is cutting Shania Twain some slack, even though he says the Canadian singer ``made a mistake'' when she backed away from supporting him. The U-S president called in to the Fox News morning show ``Fox and Friends'' yesterday morning and responded to Twain's recent apology to her fans. The hosts asked how he felt about a series of tweets made by Twain earlier this week where she distanced herself from the president. Twain made the statement after an interview with British newspaper The Guardian quoted her saying she would have voted for Trump. Online condemnation led the singer to issue a swift apology saying the question caught her off guard and she should have offered more context.
---
AVICII'S FAMILY ISSUE ANOTHER STATEMENT THAT TALKS OF HIS PAIN
Avicii``wanted to find peace,'' according to his family. They have issued a second statement since his death last week saying Avicii was ``a fragile artistic soul searching for answers to existential questions'' and he ``could not go on any longer.'' They give no details on his death. Avicii was found dead in Muscat, Oman, at the age of 28. The family says Avicii ``was not made for the business machine he found himself in'' and preferred to stay out of the spotlight. They say he stopped touring to ``find a balance in life to be happy and to be able to do what he loved most -- music.''
---
JANELLE MONAE SAYS SHE'S DATED MEN AND WOMEN
Janelle Monae (moh-NAY') is saying what many people have wondered: she's a ``queer black woman in America.''
Monae tells Rolling Stone she's been in relationships with both men and women. At first she called herself bisexual, but then she says she learned about pansexuality and found things she identified with in that. Monae says she has been dropping hints about her sexuality in her music, citing the songs ``Mushrooms and Roses'' and ``Q.U.E.E.N.'' Monae says the original title of ``Q.U.E.E.N.'' was ``Q.U.E.E.R.'' and the background vocals still reflect the original title.
---
CHRIS CARRABBA AND BRANTLEY GILBERT HONOR HERO OF WAFFLE HOUSE SHOOTINGS
Chris Carrabba of Dashboard Confessional and Brantley Gilbert will sell a special T-shirt at their shows that says ``I Believe in Heroism.'' The shirt will honour James Shaw Jr., who's being hailed as a hero for stopping the gunman who shot four people dead at a Waffle House in Nashville early Sunday. Shaw met with Gilbert and Carrabba on Wednesday. The shirt shows a picture of Shaw's hand that was burned when he grabbed the gun. Gilbert says he wants to remind people that heroes can be real-life people.
---
CARDI B CALLS OFF PERFORMANCES UNTIL SHE DELIVERS
Cardi B's pregnancy is forcing her to cancel some concert dates. Cardi B says in an Instagram video Broccoli City Festival in Washington this weekend will be her last date for a while. She says ``shorty keep growing'' and she can hardly breathe.
She plans to be good to go for the Bruno Mars tour that starts in September.
---
ZAKK WYLDE WILL BACK OZZY OSBOURNE ON OZZY'S FAREWELL TOUR
Zakk Wylde says the one takeaway he has from his time playing with Ozzy Osbourne is to play what you love. Wylde says when Black Sabbath hit the scene, no one was playing what they were.
He says every new band is told to play like whatever band is popular at the moment, but that's misguided.
Wylde will be part of Osbourne's band for Osbourne's farewell tour, which begins tonight in Jacksonville, Florida. Wylde jokes they're doing the tour because they're broke after Osbourne insisted they bet everything they have on Conor McGregor in the McGregor-Mayweather fight last year.
---
(The Associated Press)
Details

Contributed by

Bruce Leperre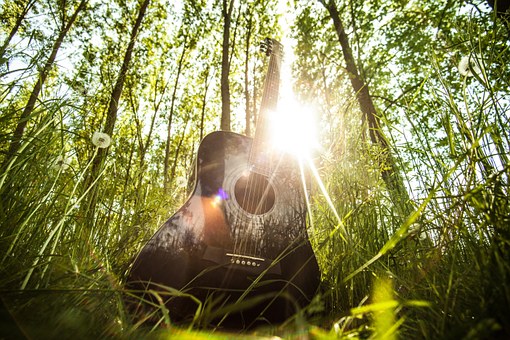 MUSIC NEWS: WEDNESDAY, MAY 25, 2018
MEEK MILL - FREED
Meek Mill says the last five months have been ``a nightmare'' and he plans to focus his attention on getting his convictions overturned. The Pennsylvania Supreme Court directed a Philadelphia judge who had jailed Mill in November to immediately issue an order releasing him on unsecured bail while he appeals his convictions. Mill's lawyers and even the prosecutors had said Mill's arresting officer had credibility issues. Mill had been serving two to four years in prison for violating probation on a gun and drug conviction from nearly a decade ago. Mill says he's been blessed with the resources to fight ``this unjust situation'' and he plans to help other people of colour who don't have those resources.
---
OBIT - BOB DOROUGH
If ``Lolly, Lolly, Lolly, Get Your Adverbs Here'' or ``Conjunction Junction'' ever got stuck in your head, you can thank musician Bob Dorough for that. He wrote both songs for the ``Schoolhouse Rock'' cartoons. He also wrote all the Multiplication Rock songs and performed on ``My Hero, Zero,''
''Three is a Magic Number`` and ''The Four-Legged Zoo.`` Dorough had a jazz career as well. He recorded several albums and was performing into his 80s. He wrote the Mel Torme' hit ''Comin' Home Baby,`` and Miles Davis recorded his song ''Devil May Care.`` Dorough died of natural causes Monday at his home in Mount Bethel, Pennsylvania. He was 94.
---
ZAC BROWN BASSIST - THIRD CHILD
Bassist Matt Mangano of Zac Brown Band is a dad for the third time. His wife, Emily, gave birth to a boy on Monday, according to his Instagram. They've named him Mason Thomas Mangano.
The couple's other children are 6-year-old Elliott and 2-year-old Maia.
---
PATTI SMITH - FILM DEBUT
Patti Smith's surprise guest at her concert to celebrate the premiere of a documentary about her was Bruce Springsteen. The film ``Horses: Patti Smith and Her Band'' premiered Monday in New York at the Tribeca Film Festival. Springsteen walked on to perform their collaboration, ``Because The Night.'' Michael Stipe came to the stage to help perform ``People Have The Power.''
Smith calls it ``a nice little film'' and she's happy with how it turned out. The documentary will be available for streaming in May.
---
U2 - REALITY APP
U2 actually does want you to pull out your phone during their concerts. The band has released an augmented reality app that will work when users point it at the 30-metre-long LED wall on stage of their upcoming tour, before the band even comes out. U2 are promising something special during the first song, too. Users can try it out beforehand by pointing it at the cover of the U2's ``Songs of Experience'' album cover image. U2's tour begins next Wednesday in Oklahoma with shows in Montreal in June.
---
(The Associated Press)
Details

Contributed by

Bruce Leperre
MUSIC NEWS: TUESDAY, APRIL 24, 2018
WAFFLE HOUSE SHOOTING - TAYLOR SWIFT
The suspect accused of killing four people at a Waffle House in Nashville early Sunday believed Taylor Swift was after him. Authorities arrested 29-year-old Travis Reinking yesterday. In May 2016, Reinking told authorities in Tazewell
County, Illinois that Swift was stalking him and hacking his phone, according to a report released Sunday. Reinking had agreed to go to a local hospital for an evaluation after repeatedly resisting the request, according to the sheriff's report. Reinking had other red flags as to his mental state, including getting arrested last July at the White House for trying to meet U-S President Donald Trump.
---
AVICII'S - FAMILY GRATITUDE
Avicii's family is thanking fans for their support after he was found dead Friday in Muscat, Oman.
Avicii's family says in a statement they appreciate initiatives to remember him, like public gatherings, church bells ringing his music, tributes at Coachella and moments of silence. Swedish public broadcaster S-V-T quotes an anonymous police official in Oman as saying that two autopsies on Avicii revealed nothing suspicious.
---
PRINCE - FAMILY SUES
Prince's heirs have sued Walgreens and the Illinois hospital that treated the music superstar after he suffered from an opioid overdose. The lawsuit, filed in Illinois, claims a doctor and various pharmacists failed to give Prince reasonable care, contributing to his death. The suit Trinity Medical Center in Illinois failed to properly treat and investigate Prince's April 15th, 2016 overdose. For example the suit claims the hospital didn't test pills Prince said he was taking. The pills were marked Vicodin _ but prosecutors believe some of them contained the much more powerful drug fentanyl.
---
SCOTTY McCREERY - PROPOSAL SONG
Scotty McCreery calls his song ``This Is It'' ''a blueprint for how everything went down`` when he proposed to his girlfriend. McCreery says he approached his producers about helping him write a song for proposing to his girlfriend, Gabi Dugal.
McCreery says, ''There were some waterworks when she heard it.`` He got their families involved and he played the song later for them.
He says even the parents were ''a little misty-eyed.`` The song appears on McCreery's latest album, ''Seasons Change.``
---
THREE BEYONCE ALBUMS - BILLBOARD 200 ALBUM CHART
Beyonce's appearance at Coachella has inspired music buyers. Billboard magazine reports in the week following her April 14 performance at Coachella, sales and streams of the album and song catalogue of both Beyonce and Destiny's Child jumped 83 per cent. Three of Beyonce's albums have re-entered the Billboard 200 Album chart: ``Lemonade,'' at number 91, her self-titled album at number 138 and ``I Am...Sasha Fierce'' at 160. Beyonce performed again at Coachella on Saturday, but any sales or streaming information influenced by that will reflect on next week's chart.
---
JANET JACKSON - MORE TOUR DATES
Janet Jackson wants to keep her concerts going.
Her ``State of the World'' tour finished in December, but now she's announced new dates. It will resume July 11th in Austin, Texas. She will play a number of music festivals, including Essence, FYF and Outside Lands.
---
(The Associated Press)
Details

Contributed by

Bruce Leperre
MUSIC NEWS: MONDAY, APRIL 23, 2018
JULIAN LENNON - CHILDREN'S BOOK
Julian Lennon has released the second of his trilogy of books to educate children about saving the planet. ``Heal The Earth'' came out on Earth Day yesterday. It's about a group of children flying around the world learning about saving coral reefs and planting gardens and trees. Lennon says his fondest memories of reading books are sitting on the lap of his mother or grandmother, ``going on an adventure together.'' He says the books don't shove too much detail at children but start the conversation about making the right choices. His previous book was ``Touch the Earth,'' and the next one, out next Earth Day, will be ``Love The Earth.''
---
METALLICA - FOOD BANK VOLUNTEERS
Metallica is hoping to channel the power of their fans into something good next month. The group has announced its first Day of Service on May 23rd. They are inviting fans to sign up for volunteering for the day at a food bank in their communities.
It's part of Metallica's All Within My Hands charity foundation, which was founded last year. Metallica had teamed with the charity Feeding America as part of last year's concert tour to raise money in the fight against hunger. Details can be found at Metallica-dot-com.
---
STRYPER - WALMART BAN
You won't find Stryper's new album ``God Damn Evil'' at Walmart. According to the band, Walmart and several Christian retail chains banned the album because of the title.
Stryper frontman Michael Sweet says in a statement the title is ``simply a prayer request asking God to damn or condemn all the evil around us.'' He says they assumed Walmart would understand their point and it's frustrating for something to be misinterpreted. A representative for Walmart did not return a request for comment.
``God Damn Evil'' came out Friday.
---
HANK SNOW - ELVIS PRESLEY - POSTER
A rare vintage poster advertising a 1955 concert featuring Hank Snow, Faron Young and Slim Whitman, with a newcomer named Elvis Presley as an opening act, has sold at auction for 42, 500 dollars. The News and Observer of Raleigh quotes Giles Moon of Heritage Auctions as saying he had expected the poster maybe to sell for about 20-thousand. Moon says both the buyer and the seller prefer to remain anonymous. The poster for the Raleigh show on May 19th, 1955, is believed to be the only one in existence.
Presley was still playing package shows at that time, and it would be almost a year before ``Heartbreak Hotel'' hit number one.
---
JASON ALDEAN - NUMBER ONE
Jason Aldean has notched his fourth number-one album. ``Rearview Town'' debuts in the top spot on the Billboard 200 album chart, moving 183-thousand units. Cardi B's ``Invasion of Privacy'' falls to second place. Breaking Benjamin's ``Ember''
debuts in third. ``The Greatest Showman'' soundtrack is fourth, and John Prine is fifth with ``The Tree of Forgiveness.''
---
BETTE MIDLER - ``HELLO, DOLLY!''
Bette Midler will return to ``Hello, Dolly!'' on Broadway. She will reprise her role as Dolly Levi for six weeks beginning July 17th. The production will close Aug. 25th. Midler played the role last spring and won a Tony for best actress for playing Dolly. Bernadette Peters took over the role and will leave the show July 15th.
---
ARIANA GRANDE - DEBUTS SONG
Ariana Grande made her debut performance of her new single during a surprise appearance at Coachella over the weekend. She performed ``No Tears Left To Cry''
during Kygo's set on Friday. Grande released the song on Friday, her first since a suicide bombing at her concert in Manchester, England, killed 22 people last May.
---
AVICII - REACTION
The tributes for Avicii have been international. In Stockholm, hundreds of people gathered for a memorial service that featured his music. Sweden's royal family and prime minister extended condolences. In the Dutch town of Utrecht, a cathedral played Avicii songs like ``Wake Me Up'' and ``Hey Brother'' on the bells. Madonna, Martin Garrix, Imagine Dragons, Zac Brown Band, Skrillex, David Guetta and Aloe Blacc have posted heartfelt tributes. Avicii was found dead in Muscat, Oman, on Friday at the age of 28. Details on his death were not given. Avicii had suffered from acute pancreatitis brought on by excessive drinking. He had his gall bladder and appendix removed in 2014. He announced last year he was retiring from touring to concentrate on making music.
---
NILE RODGERS - AVICII'S DRINKING
Nile Rodgers considered Avicii his ``little brother,'' but their strong friendship was not enough to keep Avicii from drinking. Rodgers last performed with Avicii three years ago. Rodgers says Avicii was drunk that night and Rodgers called him out on breaking a promise to stop drinking. Rodgers says he couldn't stick around to watch Avicii perform because Avicii's drinking was breaking his heart. Rodgers calls Avicii ``one of the greatest natural melody writers'' he's ever worked with.
---
AVICII - SALES SKYROCKET
Sales of Avicii's music have exploded after news broke of his death. Billboard magazine reports Avicii sold about a thousand song downloads in the U-S on Thursday and 25-thousand on Friday. About eight-thousand of those were downloads of ``Wake Me Up.'' His digital album sales were negligible on Thursday but about two-thousand on Friday. Avicii was found dead in Muscat, Oman, on Friday.
---
ROBERTA FLACK - ILL
A representative for The Jazz Foundation of America says Roberta Flack is ``doing well'' after she suddenly fell ill before an appearance at New York's Apollo Theater on Friday.
Jazz Foundation spokeswoman Bobbi Marcus says Flack was in the theatre's green room about to go onstage to receive a lifetime achievement award from the foundation. Marcus says Flack suffered some kind of ``episode'' that those close to her feared was related to a stroke she had two years ago. Marcus says Flack was treated at a hospital and transferred to another one, where she's being kept for observation. Marcus says Flack is expected to be released soon.
---
PRINCE - INVESTIGATION
It wasn't just Prince's joints from energetic performances that were hurting him, according to newly released details about his death two years ago. Documents relating to his death investigation that were made public last week show he suffered from hand pain. Backup singer Judith Hill had told investigators Prince said on board an airplane after an April 14, 2016, concert in Atlanta he was depressed, incredibly bored and thought he was going to fall asleep on stage. The plane made an emergency landing in Moline, Illinois, where Prince as treated for an opioid overdose.
Prince had told Hill at the hospital he had just mixed two pills and wouldn't do it again. When she said, ``No more pills, right?'' he would not agree because he said it meant his hands would hurt too much to perform.
---
TAYLOR SWIFT - STALKER
For the fourth time in two months, Taylor Swift is dealing with a home invader. Police in New York say a stalker broke into her townhouse and took a nap. Officers investigating a break-in on Friday found 22-year-old Roger Alvarado of Homestead, Florida, asleep in her home. He was charged with stalking, burglary, criminal mischief and trespassing. Swift was not home at the time.
Alvarado was arrested at that same address in February on charges of breaking the front door with a shovel. Last week, police say they arrested a Colorado man with a knife, rope and ammunition outside Swift's home in Beverly Hills, California. Earlier this month, a Connecticut man was charged with robbing a bank and throwing the money over the fence of Swift's home in Westerly, Rhode Island.
---
SHANIA TWAIN - DONALD TRUMP
Shania Twain has apologized for saying if she were American she would have voted for Donald Trump for president, even though he's offensive. Twain made the comments in an interview with The Guardian published over the weekend. Twain told the British newspaper ``Do you want straight or polite? I would have voted for a feeling that is transparent.'' After receiving backlash, Twain took to Twitter to explain herself, saying she was trying to express how Trump connected with a certain segment of the U-S population. She also says she's against any discrimination and doesn't share Trump's moral beliefs.
---
CARRIE UNDERWOOD - INJURY
Carrie Underwood didn't mean to make a big deal about her face after she fell outside her home in November.
Underwood tells The Bobby Bones Show on SiriusXM Radio she was taking her dogs out when she missed one step and tripped. She says she thought she had just busted her lip but she freaked out when she saw her face. She put out the statement that she might look ``different'' because she wasn't sure how things were going to turn out. She says she didn't want to be spotted at a grocery store with her face injured without some kind of explanation.
---
(The Canadian Press)
Details

Contributed by

Bruce Leperre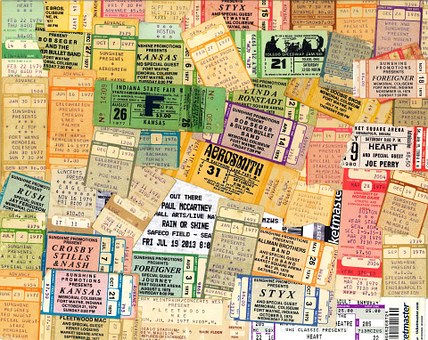 MUSIC NEWS: FRIDAY, APRIL 20, 2018
PRINCE KILLED BY COUNTERFEIT PILL
Authorities in Minnesota say it appears Prince thought he was taking a common painkiller before he died -- not a counterfeit pill that contained the much more powerful drug, fentanyl. Carver County officials say no charges will be filed in the musician's death. County attorney Mark Metz said Prince had suffered pain for years -- and had become addicted to prescription meds aimed at relieving his agony. Metz says while it appears some of Prince's associates may have enabled his drug habit and tried to protect his privacy, there's no direct evidence that anyone specifically gave Prince fentanyl -- a drug 50 times more powerful than heroin. Metz says the investigation concludes Prince ``had no idea'' he was taking a counterfeit pill that would kill him.
---
PRINCE - DOCTOR
A doctor who had been prescribing drugs for Prince has settled a case with the feds. Dr Michael Todd Schulenberg allegedly wrote a prescription for pain pills for Prince
-- but did so in the name of his bodyguard, instead. It was done to protect the musician's privacy and the prescription that was written wasn't linked to Prince's death. But it's a civil violation of federal drug law to write a prescription for someone using someone else's name. Dr Schulenberg has agreed to pay 30-thousand dollars to settle the violation, but the doctor's attorney says Schulenberg settled to avoid the expense and uncertain outcome of litigation.
---
PRINCE'S COUSIN APPRECIATES THE INVESTIGATION
Prince's cousin knows it was frustrating to wait two years to find out if anyone would face criminal charges in the musician's death. Charles Smith says he appreciates that the investigators ``turned over every rock (and) looked under every leaf.'' He says a rush job would have been insulting. Smith says the family had only heard rumours about Prince's drug use and never knew the extent of his pain. Prosecutors have decided not to file charges in connection with Prince's death.
---
MICHELLE WILLIAMS IS ENGAGED
A little over a year ago, Michelle Williams of Destiny's Child went to a spiritual retreat in Arizona to get over a bad breakup. She's now engaged to the pastor who ran the retreat.
People magazine reports Williams is engaged to Chad Johnson.
Williams says she did not ``go to flirt with the pastor,'' but they kept in touch and eventually started dating. He proposed after going to Williams' hometown of Rockford, Illinois, videotaping himself asking her family for their blessing, and then showing it to her. Williams has already chosen a wedding gown. They plan to marry this summer. Williams jokes, ``I want to get married now, but he wants a wedding!''
---
RANDY SCRUGGS DIES
Charlie Daniels says Nashville has ``lost one of its finest pickers'' with the death of Randy Scruggs. The Nashville Tennessean reports Scruggs died Tuesday after an illness at the age of 64. Scruggs was the son of banjo great Earl Scruggs.
His compositions include ``We Danced Anyway'' for Deana Carter and ``Don't Make It Easy'' for Earl Thomas Conley. Rosanne Cash calls Scruggs ``a brilliant musician and a sweet soul, and my first serious crush.''
---
THE ALARM'S MIKE PETERS LAUNCHES THREE-STOP TOUR ON TWO CONTINENTS IN ONE DAY
Mike Peters of The Alarm will do a transcontinental tour -- tomorrow. Peters will perform at a record store in London, then one in New York, then one in Los Angeles, all in one day. It's to promote Record Store Day, when musicians have special releases to drive traffic to independent record stores. The Alarm will release a limited-edition E-P called ``Where The Two Rivers Meet'' for Record Store Day.
---
(The Associated Press)
Details

Contributed by

Bruce Leperre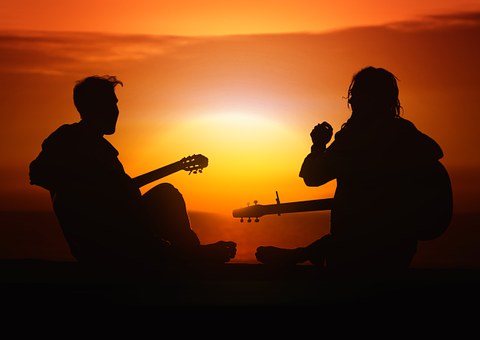 MUSIC NEWS:THURSDAY, APRIL 19, 2018
PINK - ADVICE ON PARENTING
Pink and her kids are on the cover of People magazine's ``Beautiful'' issue, and she talks more about being a mom than about being glamorous. Pink says her advice for her six-year-old daughter, Willow, is, ``I'm going to teach you the rules so that you'll know how and when to break them.'' Pink says being a parent has been ``humbling.'' She says when she gives advice that sounds amazing in her head, Willow's eyes are ``completely glazed over.'' Pink also has a 15-month old son, Jameson. By the way, People magazine says there's a reason why it's no longer the ``Most Beautiful'' issue. Editor-in-chief Jess Cagle says they want to make clear the issue is not a beauty contest.
---
TAYLOR SWIFT - LOS ANGELES HOME
The man arrested outside Taylor Swift's home near Los Angeles on Saturday has been released while the police investigation continues. Thirty-eight-year-old Julius Sandrock of Broomfield, Colorado, told police he drove from Colorado to meet Swift. Police say he was wearing a mask and rubber gloves, and they found more masks and gloves in his car, as well as a knife, rope and ammunition. Police say they also found oxycodone and other prescription drugs. Sandrock told police he has depression, bipolar disorder, obsessive-compulsive disorder and manic episodes. A temporary restraining order prevents Sandrock from possessing guns.
He told police he owns three handguns and is on probation for firing one. Swift was not home. Less than two weeks ago, another man was arrested for trying to climb a wall at that same home.
---
KODAK BLACK - JAIL UNTIL SEPTEMBER
Kodak Black is expected to be freed from jail on Sept. 17th. His attorney, Bradford Cohen, tells the South Florida Sun Sentinel that Black reached a deal with prosecutors on Tuesday. Black was jailed in January when a guest at his home live-streamed a video that authorities say showed a group of people smoking marijuana near a child and a guest playing recklessly with a handgun. Black was on house arrest at the time from an earlier robbery case.
---
TINA TURNER - LONDON MUSICAL
The reviews are mostly good for the stage musical based on the life of Tina Turner. Tuesday was opening night for the production of ``Tina'' in London. Turner herself was in the audience and jokes that she's found her replacement in the show's star, Adrienne Warren. Turner told the audience after the show that the musical shows ``it's possible to turn poison into medicine.''
---
DAVID BOWIE - SUBWAY FARE CARDS
If you go to the right subway station in New York, you can get farecards with David Bowie on them. The Broadway-Lafayette station and the Bleeker Street station are selling five official Bowie MetroCards. Bowie's picture also is plastered all over the Broadway-Lafayette station. He used to live nearby. The farecards are a promotion for the ``David Bowie Is'' exhibit, running at the Brooklyn Museum through July 15. Meanwhile, Bowie's son, director Duncan Jones, has announced the birth of his daughter, or as he puts it, ``the sequel'' to his son, Stenton, who will be 2 in July. He did not reveal the daughter's name.
---
B.B. KING CLUB - NEW YORK CLOSURE
B.B. King's blues club in New York is closing because of high rent. The club's management has released a statement saying Buddy Guy will headline the final show there on April 29th.
All other shows scheduled after that will be moved to other venues.
The club's management hopes to reopen in another location. The New York branch of B.B. King Blues Bar and Grill was the third location in the franchise. It was open for 18 years.
---
``YO! MTV RAPS'' - REUNION CONCERT
Some of the big players in the M-T-V show ``Yo! M-T-V Raps'' will get back together for a concert. The ``Yo! M-T-V
Raps: 30th Anniversary Experience'' will be staged June 1st in New York. Among those who will appear are Big Daddy Kane, Eric B & Rakim, Doug E. Fresh, KRS-One, Fat Joe, EPMD, Flavor Flav, DAS EFX, Special Ed, Pharcyde, Brand Nubian, Fab 5 Freddy and Dr. Dre. M-T-V will stream the concert live. M-T-V plans to revive ``Yo! M-T-V Raps'' as a linear and digital series, but a start date was not announced.
---
(The Associated Press)
Details

Contributed by

Bruce Leperre
MUSIC NEWS: WEDNESDAY, APRIL 18, 2018
Some of Canada's biggest names in country music are banding together for a Saskatoon tribute concert to honour the Humboldt Broncos.
Juno Award winners Dallas Smith, Brett Kissel and Jess Moskaluke are among the musicians who will join former NHL players and other special guests at the city's SaskTel Centre on April 27.
The concert is being organized by the Country Thunder Music Festival, which holds a number of four-day events each year in the United States and Canada.
Country Thunder's chief executive Troy Vollhoffer, who was raised in Regina, says money raised from the event will be donated to the families of the Humboldt Broncos players. Tickets go on sale Tuesday at noon CT (2 p.m. ET).
It's the latest in a number of fundraisers that sprouted up after the tragic Humboldt Broncos bus crash earlier this month, which killed 16 players and staff.
A GoFundMe page dedicated to the hockey team has raised nearly
$14 million in the 10 days since it launched.
(The Canadian Press)
PULITZER JUROR - KENDRICK LAMAR
One of music jurors who nominated Kendrick Lamar's ``DAMN.'' album for the Pulitzer Prize in music says she expected some resistance, but ``there was none.'' Columbia professor Farah Jasmine Griffin says not only has she not seen any backlash to the choice, it has opened up the conversation about art. The five-member jury considered about 180 pieces of music and submitted three works to the board to decide the winner. ``DAMN.'' was chosen unanimously by all five jurors. The other contenders were Michael Gilbertson's ``Quartet'' and Ted Hearne's ``Sound from the Bench.''
---
MAREN MORRIS - ROLLING STONE
Maren Morris is blasting Rolling Stone Country for its editorial criticizing the opening segment of the Academy of Country Music Awards on Sunday. The segment featured Jason Aldean, Miranda Lambert, Luke Bryan, Thomas Rhett and Morris giving a spoken-word tribute to the victims of the Route 91 Harvest Festival shootings in Las Vegas in October. Rolling Stone Country said the segment ``came across not so much as a cathartic, emotional tribute as a focus-grouped explanation as to why the show would be avoiding any such overt tribute.'' Morris tweets artists have been talking about the tragedy and ``everyone just wants to exhale.'' She says Rolling Stone Country should not ``judge a show that's trying to help everyone move on.''
---
CHRIS STAPLETON - REBA McENTIRE
Chris Stapleton says his wife and new twin boys are ``doing great.'' Stapleton tweeted his thanks for the support they've gotten, especially to Reba McEntire. She broke the news of the twins' births during Sunday's Academy of Country Music Awards.
Stapleton missed the awards to be with his wife, and he won three times. He says they ``couldn't have dreamed up a better day.''
---
OLD DOMINION - BAD LYRICS
Matthew Ramsey and Trevor Rosen of Old Dominion can write a good song, but oh, can they write a bad one. Ramsey says bad lyrics are a lot easier to write than good ones. Rosen says it's a daily process for him to write the worst lines possible. For example, Ramsey says they were writing a summertime song and Rosen suggested, ``Racing to the beach like it's D-Day.'' Rosen says he never intends for bad lines like that to end up in songs, but he has to get them out because they're blocking all the good ones.
---
PEARL JAM - TOUR DATES
Pearl Jam plans to hit only four U-S cities on tour this summer and tiny Missoula, Montana, is one of them.
That's because bassist Jeff Ament has a home there. Pearl Jam will donate a portion of the proceeds from their Aug. 13th concert in Missoula to four Montana organizations that support youth and Native American voting, land conservation and women's health. Ament says he's been inspired by the national youth movement led by survivors of the school shooting in Parkland, Florida. Pearl Jam also has stops in Seattle, Chicago and Boston.
---
PAUL STANLEY - COMMENCEMENT SPEECH
The graduates of Wesley College in Dover, Delaware, will be sent off into the world with the wisdom of Paul Stanley of Kiss. Stanley will be the commencement speaker for the ceremony on May 12th. Wesley President Robert E. Clark says he's known Stanley for three decades and calls Stanley ``a true American legend.''
---
KENDRICK LAMAR'S PULITZER - FOLLOWUP
If you were surprised that Kendrick Lamar was awarded the Pulitzer Prize for music, you can imagine how some people who vote on the prestigious award might have felt. Two of the jurors who picked the rapper for the award say they realize the honour is a key moment for hip-hop and American music. Farah Jasmine Griffin, a professor at Columbia University, says while it's a milestone for rap, it's also a watershed for the Pulitzer group, which usually honors musicians of European classic background.
Griffin says she anticipated there might be some blowback _ for picking Lamar's ``DAMN'' as the winner. But so far, she says, there hasn't been any.
---
TAYLOR SWIFT - MAN ARRESTED NEAR HOME
What's the deal with Taylor Swift and guys being attracted to her house? For the second time this month, police have arrested a man outside Swift's her house in Beverly Hills, California. Authorities say this guy was wearing a mask and rubber gloves _ and had a knife, rope and ammunition. The man says he had driven from his home in Colorado to see Swift, who wasn't home at the time. The man is now under a temporary restraining order preventing him from having guns _ and faces possible felony stalking charges. Another man was arrested last week for trespassing on the same property.
---
MTV VIDEO AWARDS
It's back to the East Coast for the M-T-V Video Awards. The show will return to New York City this summer after being in Los Angeles last year. The network says this year's 2018 V-M-A's will be Aug. 20th at Radio City Music Hall in New York. Last year's event was held in Inglewood, California, taking a one year respite from the Big Apple.
---
RED SUN RISING - SONGWRITING
Red Sun Rising tried writing songs collectively as a band. It didn't work. Singer Mike Protich says most of the time, he comes up with ideas with guitarist Ryan Williams and they present them to the rest of the band for fine-tuning. Protich says having five guys in a room shouting out ideas ends up being counterproductive to the creative process. Red Sun Rising's new album, ``Thread,'' is out now.
---
(The Associated Press)
Details

Contributed by

Bruce Leperre
MUSIC NEWS: TUESDAY, APRIL 17, 2018
BRUCE SPRINGSTEEN - MOM
Bruce Springsteen actually was dancing in the dark, and it was with his mom. Springsteen, his 92-year-old mother, Adele, and his 24-year-old son, Sam, were in a bar in Asbury Park, New Jersey, on Sunday to see the Eddie Testa Band, supposedly one of his mom's favourites. They danced to two songs before a severe storm knocked out the power. Fellow patrons say the Springsteens were in the club for about 90 minutes.
KENDRICK LAMAR - PULITZER PRIZE
It's probably a safe bet that Kendrick Lamar's phone has been ringing nonstop since news broke yesterday that he won the Pulitzer Prize in music. His ``DAMN.'' album is a rare commercially successful recording to win the prize. Lamar also is the first artist who is not jazz or classical to win it. His prize comes with 15-thousand dollars. The Pulitzer board calls it ``a virtuosic song collection'' that tells the ``complexity of modern African-American life.'' ''DAMN.`` came out exactly a year ago this week.
---
MEEK MILL - SHOULD BE RETRIED
Meek Mill's mother says the team who is trying to free her son has done a great job. Kathy Williams says she misses her son and she hopes to see him soon. Yesterday, the prosecutors who put Mill behind bars agree with his lawyers that he deserves a new trial. A spokesman for the Philadelphia district attorney's office says there are questions about the credibility of the officer who arrested Mill. Mill supporters outside the court started dancing when prosecutors made their statement. The dancing stopped when Judge Genece Brinkley refused to free Mill on bail. She has set a new hearing for June. Mill is serving two to four years in jail for a probation violation stemming from a gun and drug case nearly 10 years ago. He has another hearing in June.
---
KENNY CHESNEY - TOUR SIZE
It will take 19 buses and 28 trucks to make Kenny Chesney's next tour happen. Chesney will use the biggest video screen he's ever used for his concerts, measuring 14.5 metres wide by 11 metres tall. The configuration for his sound system was recently used at a New Orleans festival, and it had enough intensity to set off car alarms more than 150 metres away. Chesney says he probably will not crank it up that high, but it's nice to know he could. Chesney's ``Trip Around The Sun'' tour launches Saturday in Tampa.
---
BEBE REXHA - ``MEANT TO BE''
Bebe Rexha's advice for people who think her collaboration with Florida Georgia Line has no business being part of the country world: stop living in the past. Rexha says some people are ``small-minded'' and country music is expanding. She says her Florida Georgia Line collaboration ``Meant To Be'' is part of the change, just like Maren Morris and Zedd with their song, ``The Middle.'' Rexha says it blurs the lines and she likes shaking things up. She says the country music world has been so loving, but she's not scared to say what she wants to say.
---
FLEA - MEMOIR
Flea of Red Hot Chili Peppers is writing his life story. Grand Central Publishing has announced Flea's autobiography, ``Acid For The Children,'' will come out September 25th. It's described as ``all the dizzying highs and the gutter lows you'd expect from an L-A street rat turned world-famous rock star.''
---
KENDRICK LAMAR - PULITZER PRIZE
Just how big a deal is it that Kendrick Lamar has won the Pulitzer Prize for music? The rapper has won 12 Grammys during his career -- but not one of his three major releases has won album of the year. The Pulitzer is more like winning the best album of the year in any category. Lamar's win is for ``DAMN,'' which didn't even win album of the year this year at the Grammys. He becomes the first non-classical or jazz artist to win the prestigious prize. He's also the most commercially successful musician to win the award, usually reserved for critically acclaimed classical or jazz acts that don't turn up on the pop charts.
---
(The Associated Press)
Details

Contributed by

Bruce Leperre
MUSIC NEWS: MONDAY, APRIL 16, 2018
ACMS - CHRIS STAPLETON - TWINS ARRIVE
Chris Stapleton won album of the year at the Academy of Country Music Awards last night and as host Reba McEntire put it, it was his second biggest news of the night. Stapleton's wife, Morgane, gave birth to twins. McEntire broke the news when Stapleton's name was read and said ``those little rascals came a bit early.'' It was also Stapleton's 40th birthday. Stapleton won male vocalist of the year as well.
---
ACMS - REMEMBERING LAS VEGAS - JASON ALDEAN
Jason Aldean opened the Academy of Country Music Awards last night with a spoken-word tribute to the victims of the Route 91 Harvest Festival shootings in October. Aldean says they considered starting with a song, but ``it's a lot bigger than a single song.'' He was joined by Miranda Lambert, Luke Bryan, Maren Morris and Thomas Rhett, urging fans to turn to music to inspire and to soothe. Aldean won entertainer of the year and said the victims are in his heart. He admits it was a rough year and says everyone who has shown love and support over the last six months ``meant the world to us.'' The A-C-Ms were the first major country music event in Las Vegas since the shootings.
---
ACMS - CARRIE UNDERWOOD - RETURNS
Carrie Underwood has finally shown her face in public after her accident late last year and it's...exactly how you remember it. Underwood performed ``Cry Pretty'' during last night's Academy of Country Music Awards. Underwood fell outside her home in November, breaking her wrist and requiring at least 40 stitches on her face. She had told fans at the time she might look ``different,'' which caused much speculation about how bad her injuries were. Last night's performance was her first public appearance since the accident. The only thing that appeared out of the ordinary was that she wore smeared glitter mascara as part of the ``Cry Pretty'' theme. She won the vocal event of the year award with Keith Urban for ``The Fighter.''
---
ACMS - MIRANDA LAMBERT - SETS RECORD
Miranda Lambert is the new champ of the Academy of Country Music Awards. She won song of the year for ``Tin Man'' and female vocalist of the year, bringing her total of A-C-M Awards to 31. Lambert had been tied with Brooks and Dunn at 29. Lambert has won the female vocalist award nine straight years. Upon winning song of the year, Lambert said, ``Thank you guys so much for sharing my broken heart with me.''
---
ACMS - REBA McENTIRE - THAT RED DRESS
Reba McEntire really got into reliving 1993 at the Academy of Country Music Awards last night. She even wore a particularly famous dress from that year. McEntire sang a duet of her 1993 hit ``Does He Love You'' with Kelly Clarkson wearing the same red dress she wore to the Country Music Association Awards in 1993. It caused a stir at the time because McEntire didn't usually wear such revealing clothes.
---
ACMS: THE WINNERS LIST
Here are the winners of the Academy of Country Music Awards from last night in Las Vegas:
_ Entertainer of the year: Jason Aldean
_ Album of the year: Chris Stapleton, ``From A Room: Volume 1''
_ Single record of the year: Sam Hunt, ``Body Like A Back Road''
_ Song of the year: ``Tin Man,'' Miranda Lambert
_ Male vocalist of the year: Chris Stapleton
_ Female vocalist of the year: Miranda Lambert
_ Vocal Duo: Brothers Osborne
_ Vocal group of the year: Old Dominion
_ Vocal event of the year: Keith Urban and Carrie Underwood, ``The Fighter''
_ New female vocalist of the year: Lauren Alaina
_ New male vocalist of the year: Brett Young
_ New vocal duo or group of the year: Midland
---
ROCK HALL - DIRE STRAITS
When plans fell through to find the right person to induct Dire Straits into the Rock and Roll Hall of Fame on Saturday, bassist John Illsley asked if he could do it. Illsley says he wrote his speech in 15 minutes and had to read it because he didn't have time to memorize it. Frontman Mark Knopfler and guitarist David Knopfler did not attend. Illsley says the other members of the band agreed to ``come here and represent the band and just basically get on with it, really.'' Illsley and keyboard player Guy Fletcher say they would have loved to have performed at their induction, but they did not.
---
ROCK HALL - BON JOVI
Guitarist Richie Sambora says it ``feels like old times'' playing with Bon Jovi again as they were inducted into the Rock and Roll Hall of Fame on Saturday. Sambora says it was never awkward. He points out, ``Let's face it, I wrote those songs too, you know.'' He says he was in the band for 31 years and ``that's a good run.'' Former bassist Alec John Such was welcomed back to the band for his induction after leaving in 1994. Singer Jon Bon Jovi's acceptance speech went on for 20 minutes and at one point he said, ``Time is the most precious commodity we have.'' Bon Jovi says he's been writing the speech for years and sometimes it was a ``thank you'' speech and sometimes it was a kiss-off speech.
Saturday was also ``Bon Jovi Day'' in New Jersey, as declared by Gov. Phil Murphy.
---
ROCK HALL - MOODY BLUES
Graeme Edge of The Moody Blues admits he had sour grapes over being passed over for so long for the Rock and Roll Hall of Fame. He says he kept saying he didn't want to be inducted anyway, and it took three or four months for him to admit it actually is quite a big deal. Guitarist Justin Hayward says their induction is slightly different than the other bands inducted Saturday because they're English and there are so few English bands.
He says they're especially proud to join the small group of English musicians who are part of the Rock Hall.
---
ROCK HALL - NINA SIMONE
Nina Simone's brother brought as much fire to her induction into the Rock and Roll Hall of Fame as if she had been there herself. Sam Waymon says he was told he had three minutes to speak, but he said, ``No, I don't. I'm going to take the time necessary to say what I got to say.'' He urged, ``To all the brothers out there, protect your sisters.'' He says he always protected Simone and he still does. He says if anyone is sampling her music, ``You better pay for it!'' Mary J. Blige inducted Simone, calling her ``bold, strong, feisty and fearless.'' Andra Day sang in Simone's honour, as did Lauryn Hill, who sang in French.
---
ROCK HALL - THE CARS
Ric Ocasek gave some trivia about The Cars as they were inducted into the Rock and Roll Hall of Fame on Saturday: Ben Orr was supposed to be the singer and Ocasek was supposed to be the good-looking one. Keyboardist Greg Hawkes says without Orr's innate talent and rock-star good looks, it's unlikely The Cars would have made it to the Rock Hall. Guitarist Elliot Easton says he remembers seeing Elvis Presley on T-V when he was three-years-old and asked his mom to comb his hair the same way.
Easton says going from playing his Mickey Mouse guitar that day to being inducted into the Rock Hall was a ``long crazy twisted river.''
---
(The Canadian Press)
Details

Contributed by

Bruce Leperre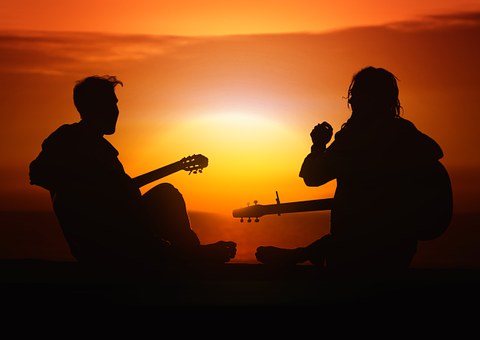 MUSIC NEWS: FRIDAY, APRIL 13, 2018
SNOOP DOGG CREATES VIDEOS FOR NHL
Whether you know nothing about hockey or know something about hockey, Snoop Dogg is hoping to teach you more.
Snoop, who's a hockey fan, appears in a series of ``Hockey 101'' videos for the N-H-L as ``Dogg Cherry.'' In the first one about the Stanley Cup, Snoop explains the history of the trophy and points out typos that are on it, including one mildly profane one. The videos are on the N-H-L website. The playoffs started Wednesday.
---
HILLARY SCOTT'S HUSBAND WILL STAY HOME FROM LADY ANTEBELLUM TOUR
Lady Antebellum drummer Chris Tyrell will sit out their upcoming tour, because he's on daddy duty. Tyrell is married to singer Hillary Scott, who gave birth to their twin girls in January. They also have a four-year-old daughter. Scott tells People magazine they made the decision together for Tyrell to stay home with the kids while she does the tour. She calls it one of the easiest decisions they've made. Tyrell says he's been a bandmate, employee, husband and dad, so he's ``okay removing a hat.'' The tour starts July 19th in Toronto.
---
REBA McENTIRE: ACMS WILL PAY TRIBUTE TO LAS VEGAS SHOOTING VICTIMS
Academy of Country Music Awards host Reba McEntire says the show will open with a tribute to the victims of the Route 91 Harvest Festival shootings in Las Vegas in October.
The A-C-M-S will be the first major country music event to take place in Las Vegas since the shootings. McEntire says it's important to show that the victims are not forgotten. After that, the show will be about entertaining people. McEntire says it won't get political and she hopes that by the end of the show, people's hearts will be lighter. Chris Stapleton leads the nominations with eight. The A-C-Ms will air live on C-B-S.
---
MARK AND DAVID KNOPFLER WON'T ATTEND ROCK HALL INDUCTIONS
Dire Straits singer Mark Knopfler and guitarist David Knopfler will not attend the band's induction into the Rock and Roll Hall of Fame tomorrow. Bassist John Illsley tells Billboard magazine Mark Knopfler considers it a great honour but just does not want to attend. Bon Jovi is expected to perform with former guitarist Richie Sambora and former bassist Alec John Such for their induction. The Moody Blues, The Cars and Nina Simone will be inducted as well. Sister Rosetta Tharpe will be inducted as an early influence. H-B-O will broadcast the ceremony May 5th.
---
CLIFF RICHARD SUES BBC
Cliff Richard's lawsuit against the B-B-C over its coverage of a 2014 police raid at his home began yesterday in London. Richard is suing the B-B-C for its coverage of the raid as police investigated an alleged sex assault. Richard was never charged with a crime. He says he suffered profound damage to his reputation because of the B-B-C's coverage of false allegations.
---
PENTATONIX WILL SING BEFORE KENTUCKY DERBY
Pentatonix will sing the national anthem before this year's Kentucky Derby on May 5th. Their new album, ``P-T-X Presents: Top Pop, Volume 1,'' comes out today.
---
TYLER GLENN JOINS ``KINKY BOOTS''
Neon Trees singer Tyler Glenn is the latest musician to take on a role in the Broadway production of ``Kinky Boots.'' He will play the role of Charlie beginning May 6th. He takes over the role from David Cook, who took it over from Jake Shears of Scissor Sisters. Brendon Urie of Panic At The Disco also has played the role. Glenn's run will continue through July 15th.
---
(The Associated Press)
Details

Contributed by

Bruce Leperre