Music News
MUSIC NEWS: MONDAY, DECEMBER 5, 2016
THE EAGLES, MAVIS STAPLES, JAMES TAYLOR GET KENNEDY CENTER HONORS
It was a bittersweet moment for the Eagles in Washington this weekend, as the group received a Kennedy Center Honor.  The Eagles were originally supposed to be honoured last year, but founding member Glenn Frey's health was failing.  He died in January at age 67.  The surviving Eagles were joined by Frey's widow, Cindy, at the ceremony.  Bob Seger, Vince Gill and Kings of Leon performed the Eagles' music last night.  James Taylor and Mavis Staples are also among those getting Kennedy Center Honors.  Garth Brooks, Sheryl Crow and Darius Rucker performed medleys of Taylor's music.  Staples' songs were done by Elle King, Bonnie Raitt and Andra Day. 
---
GRANGER SMITH RECOVERS FROM STAGE FALL
Granger Smith says he ``took a pretty hard spill'' but the wishes of support mean the world to him.  Smith was standing on an audio monitor when it gave way and pitched him into a metal barricade while he was performing in Sayreville, New Jersey, on Friday.  He continued to sing.  Later Smith was hospitalized for two broken ribs and a punctured and partially collapsed lung.  Smith called off his shows over the weekend and his future shows are in doubt.  Smith is known for the recent country hits ``Backroad Song'' and ``If The Boot Fits.'' 
---
STONE TEMPLE PILOTS MARK FIRST ANNIVERSARY OF SCOTT WEILAND'S DEATH
Stone Temple Pilots have posted a message in memory of singer Scott Weiland a year after his death.  The band write on their website they think of Weiland often.  They say when they wrote songs together, ``it was unearthly.''  They say to Weiland, ``Perhaps you are in a place now to better describe it.'' 
---
PHANTOGRAM HAS A HOT TIME FOR ``YOU DON'T GET ME HIGH ANYMORE''
Phantogram nearly melted while making the video for ``You Don't Get Me High Anymore.''  Guitarist Josh Carter says they filmed it in Bombay Beach in California, a former resort town near the Salton Sea that smells of pollutants, salt and dead fish.
On top of that, it was about 110 degrees when they shot the video.
Singer Sarah Barthell says she wore a lot of latex for the shoot, which was probably not a good idea. 
---
ELI YOUNG BAND BASSIST IS A DAD
Bassist Jon Jones of Eli Young Band and his wife are parents for a second time.  Their representative tells People magazine Jones' wife, Sarah, gave birth to a girl on Wednesday in Fort Worth, Texas.  They have named her Lila Pascale Jones.  They also have a boy, Hudson, who turns 4 later this month. 
---
MADONNA LETS SEAN PENN HANDCUFF HER TO RAISE MONEY FOR MALAWI
Madonna unloaded a bunch of her stuff to wealthy benefactors to raise money for the African nation of Malawi.  During a performance in Miami, Madonna auctioned off pieces from her art collection, a costume she wore on tour and three black-and-white photos from her 1985 wedding to Sean Penn.  Penn was even there and helped to pump up the bidding by handcuffing Madonna and crawling through her legs.  Madonna also performed for an hour and took aim at President-elect Donald Trump by showing his picture while she sang Britney Spears' song ``Toxic.''  Madonna raised more than 7.5 million dollars for Malawi, the country from which she adopted two of her children. 
---
(The Canadian Press)
Details
MUSIC REPORT: FRIDAY, DECEMBER 2, 2016
DRAKE - SPOTIFY
Toronto rapper Drake was the top act on Spotify for 2016. His ``Views'' album was the most-streamed at 2.45-billion times, and ``One Dance'' was the most-streamed song, with 970-million. After ``Views,'' Canadian pop-star Justin Bieber's ``Purpose'' album was the most streamed, followed by Rihanna's ``Anti,'' ''Blurryface`` by Twenty One Pilots and ''Beauty Behind the Madness`` by Toronto's The Weeknd. After ''One Dance,`` the most-streamed song was Mike Posner's ''I Took a Pill in Ibiza - Seeb Remix.`` ''Don't Let Me Down`` by The Chainsmokers was second, then Rihanna and Drake's ''Work`` and ''Cheap Thrills`` by Sia. 
---
DOLLY PARTON  - VICTIMS FUNDS
Dolly Parton plans to give one-thousand dollars per month to families affected by the wildfires in the Great Smoky Mountains in Tennessee. Parton says she's establishing the My People Fund to help Sevier County families who lost their homes. More than 14-thousand people have been evacuated and many still don't know if their homes were affected. The fires got as far as Parton's Dollywood theme park, but the park did not have any significant damage. Dollywood will reopen today.
---
GROUPLOVE - HANNAH HOOPER
Grouplove are cancelling their tour dates for the rest of the year because keyboardist Hannah Hooper blew out her voice. Hooper writes on Facebook she's under strict doctor's orders to be on complete vocal rest for four to six weeks. She understands that fans are upset, but she says the band is a hundred times more upset. Grouplove's January tour is still on. 
---
KANYE WEST - 911 CALL RELEASED
The Los Angeles Fire Department has released the 9-1-1 call requesting help for Kanye West, but if you're hoping for the details of what happened, you'll find it disappointing.
Almost the entire five-minute call has been redacted. A person who says he's West's doctor requests police as well as paramedics and says, ``I think he's definitely going to need to be hospitalized, so I wouldn't just do the police by itself.'' The dispatcher also says not to let West get weapons and to call back if he gets combative.
West was hospitalized on November 21st after the 9-1-1 call came from the home of West's personal trainer.
---
ROLLING STONES - ``BLUE AND LONESOME''
The new Rolling Stones album was supposed to just be a warmup. Keith Richards suggested they play ``Blue and Lonesome'' by Memphis Slim to get the juices flowing in the studio, and Mick Jagger kept throwing out more blues songs to play. Richards says they had no intention of making a blues album, but at the end of the sessions they said, ``We made a blues album!'' It took just three days to record. It's called ``Blue and Lonesome'' and it's out today. Ron Wood says the original songs that were supposed to be the new album were working out fine, and he calls the blues album ``a great accident.'' 
---
JOHN LEGEND - ``DARKNESS AND LIGHT''
John Legend says he picked the name ``Darkness and Light'' because that theme kept coming up, both in his music and in his life. Legend says he picks all his album titles based on the lyrics that become apparent. He realized he was writing about uncertainty and troubles, but also about finding a way through that.
He says independently of that, he and his wife, model Chrissy Teigen, named their daughter Luna, which literally means ``the moon,'' the light in the darkness. When Luna was born in April, he says the song that was playing was ``Superfly'' by Curtis Mayfield, and the first line is ``Darkest of night with the moon shining bright.'' The ``Darkness and Light'' album is on sale today. 
---
NEIL DIAMOND - GOLDEN ANNIVERSARY TOUR
Neil Diamond promises he will go for broke on his 50th anniversary tour next year. Diamond plans to play all his hits, including what he wrote for The Monkees, or as he says, ``Especially stuff from The Monkees.'' Diamond says he ``will leave no stone unturned, and no song unsung.'' The tour begins April 7th in Fresno, California. 
---
(The Associated Press)
Details
MUSIC NEWS: WEDNESDAY, NOVEMBER 30, 2016
Downie We Day
Tragically Hip frontman Gord Downie will be performing at a We Day youth empowerment event in Halifax today. 
His appearance at the event was announced early Wednesday morning, a day after Downie performed his Secret Path show to a sold-out audience at Halifax's Rebecca Cohn theatre. 
We Day organizers said in a news release that Downie is expected to perform before 8,000 youth and educators, but there have been some cancellations of participants due to treacherous roads in parts of the Maritimes from an overnight storm. 
The event organizers quote Downie saying he's looking forward to the opportunity to connect with young people ``who are passionately working towards a better tomorrow.'' 
Canadian hip hop artist Classified and Margaret Trudeau will also be among those taking the stage for the event at the Scotiabank Centre in the city's downtown. 
We Day describes itself as ``a movement that brings people together and gives them the tools to change the world,'' while celebrating youth efforts on issues such as homelessness and poverty. 
(The Canadian Press)
---
DOLLY PARTON - PRAYERS TO TENNESSEE
Dolly Parton says she's ``heartbroken'' as she watches the wildfires that are tearing through the Great Smoky Mountains. She says she's praying for the firefighters and the families affected and it's a ``blessing'' that her Dollywood theme park was spared. More than a dozen cabins operated by Dollywood were damaged or destroyed. Dollywood will remain closed today. 
---
DESIIGNER - CHARGES DISMISSED
Drug and menacing charges against Desiigner have been dropped. Police said in September Desiigner waved a handgun during a road rage dispute in New York. His lawyer says no gun was ever found. Prosecutors and defence lawyers agreed to dismiss charges if he stayed out of trouble for six months. The charges were dropped less than three months after his arrest. 
---
NEIL YOUNG - OBAMA - PIPELINE PROTESTERS
Canadian rocker Neil Young is calling on U-S President Barack Obama to end violence against protesters demonstrating against an oil pipeline being built near the Standing Rock Indian Reservation in North Dakota. Young wrote an open letter on Facebook saying the protesters are ``standing strong in the face of outrageous, unnecessary and violent aggression.'' Young also posted a video of him singing near the protest camp. Developers say the nearly-completed pipeline is safe. The Standing Rock Sioux tribe says it threatens the drinking water on the reservation. 
--- 
(The Associated Press)
Details
Downie Indigenous Partnership
Gord Downie has formed a partnership with a prominent aboriginal leader to encourage corporate Canada to do more to promote dialogue and reconciliation with aboriginal people. 
The Legacy Room initiative, announced today in Halifax, is the brainchild of Assembly of First Nations regional Chief Morley Googoo, who represents Nova Scotia and Newfoundland and Labrador. 
Googoo says the plan is to encourage companies, particularly those in the hospitality sector, to designate special rooms where aboriginal issues can be discussed and reconciliation can become a reality. 
Downie, frontman for the Tragically Hip, is scheduled to perform in Halifax tonight as part of his ``Secret Path'' solo project. 
The tour honours 12-year-old Chanie Wenjack, who died in 1966 after running away from a residential school near Kenora, Ont. 
Proceeds from the ``Secret Path'' album and graphic novel will be donated to the National Centre for Truth and Reconciliation at the University of Manitoba. 
(The Canadian Press)
Details
MUSIC NEWS: TUESDAY, NOVEMBER 29, 2016
KACEY MUSGRAVES - AMY GRANT - CHRISTMAS SONGS
Kacey Musgraves and Amy Grant believe it's time to face up to a harsh reality about Christmas: sometimes it's a real downer. Musgraves says there aren't a lot of songs that deal with that, so she wrote ``Christmas Makes Me Cry.'' The irony is she had a blast pouring out her heart. Musgraves says she cried when she wrote it, cried when she recorded it and sometimes she still cries over it, but it was fun to tap into something different. Grant says she's recorded all kinds of Christmas music but she wanted her ``Tennessee Christmas'' album to be ``a record for an audience of one.'' She says if she can be company for someone alone for the holidays, maybe it will make it a little less sad. 
---
ERIC CLAPTON - SHOWS
Eric Clapton wrote in the program for his 70th birthday concerts last year, ``I swear this is it, no more.'' He's breaking that promise. Clapton will perform two shows at New York's Madison Square Garden and two at the Los Angeles Forum in March.
Gary Clark Junior and Jimmy Vaughan will be special guests. 
---
GRAMMY HALL OF FAME - BOWIE - PRINCE - HAGGARD
Works by three music icons who died in the last year are among those that will be honoured by the Recording Academy. David Bowie's song ``Changes,'' Prince's ``Sign 'O' The Times'' album and Merle Haggard's album ``Okie from Muskogee'' are among the 25 recordings that will be added to the Grammy Hall of Fame. Other recordings that will be honoured include The Beach Boys' ``I Get Around,'' R.E.M.'s ``Losing My Religion,'' Deep Purple's ``Smoke on the Water'' and Nirvana's ``Smells Like Teen Spirit,'' as well as N.W.A's ``Straight Outta Compton'' album. 
---
PRINCE ESTATE - CELEBRATION  PLANS
Paisley Park will celebrate Prince's life on the anniversary of his death. Prince's estate will host a four-day event called ``Celebration 2017'' on April 20-23. The Revolution, Morris Day and The Time and members of the New Power Generation and 3RDEYEGIRL will perform. 
---
``IMAGINE'' - BOOK FOR CHILDREN
The lesson of John Lennon's song ``Imagine'' will now be told through a children's picture book. Publisher Houghton Mifflin Harcourt will put out a book called ``Imagine'' next September, created by illustrator Jean Jullien. Yoko Ono has given her blessing to the project. The book will tell the story of a young pigeon's mission for peace through the lyrics of the song. 
---   
(The Associated Press)
Details
MUSIC NEWS: MONDAY, NOVEMBER 28, 2016
GLORIA ESTEFAN, JON SECADA, FIFTH HARMONY SPEAK ABOUT DEATH OF FIDEL CASTRO 
Cuban-American Gloria Estefan has made no secret of her disdain for Cuban leader Fidel Castro, but she's not celebrating his death. Estefan writes on Instagram the Cuban community is full of hope because of ``the symbolic death of the destructive ideologies that he espoused.'' Jon Secada , who was born in Havana, tweets, ``It's a very reflective and symbolic day 4 me.'' Camila Cabello and Lauren Jauregi of Fifth Harmony, who are of Cuban descent, also reacted to the news of Castro's death. Cabello says she wants to see families who were divided come together again and ``for all the years of pain to come to an end.'' Jauregi tweets ``the cockroach died'' and her grandmothers are dancing in heaven as Celia Cruz sings songs about liberty and freedom. 
---
MALCOLM McLAREN'S SON BURNS PUNK MEMORABILIA
The son of Sex Pistols manager Malcolm McLaren and fashion designer Vivienne Westwood could have held an auction of his parents' punk memorabilia and lived quite comfortably off the proceeds. Instead, Joe Corre put the stuff on a boat in the middle of the River Thames in London and torched it.
Corre told the crowd, ``Punk was never, never meant to be nostalgic.'' He added that ``some people are very concerned about the price of these artifacts, but the conversation that we need to have is about values.'' Corre claims the collection of clothes, posters and other memorabilia was worth $6.25 million. Westwood was not too upset about his move, because she was there with him.
McLaren died in 2010. 
---
JENNIFER NETTLES CONSIDERS LIFE BEYOND ``CMA COUNTRY CHRISTMAS''
Jennifer Nettles is not sure what to do with herself after the ``CMA Country Christmas'' special airs tonight on ABC. Nettles says she will have so much free time now that she wants to take a dance class, but she can't decide between hip-hop and tango. She says fans can help her decide when they ``put it on the Twitter.'' Nettles hosts the ``CMA Country Christmas'' special, which also features Brett Eldredge, Chris Young, Trisha Yearwood, Kelsea Ballerini, Kacey Musgraves, Brad Paisley, Rascal Flatts and Loretta Lynn. Broadway legend Idina Menzel and R-and-B singer Andra Day are special guests. 
---
METALLICA RELEASE NEW MUSIC WITH ``HARDWIRED...TO SELF-DESTRUCT''
No need to remind Metallica singer James Hetfield that it's been eight years since they put out any new music. He says fans remind him constantly. He's hoping they'll be satisfied with the new Metallica album, ``Hardwired...To Self-Destruct.'' Hetfield says it's inevitable that fans will like some albums better than others, and he's not worried about trying to please everybody. He says Metallica makes music they want to hear, and hopefully fans will understand the truth and honesty behind their craft. 
---
THE KILLERS CREATE CHRISTMAS SINGLES COMPILATION
The Killers' Christmas single this year will feature an interesting guest musician: singer Brandon Flowers' fourth-grade teacher. Ned Humphrey Hansen appears on The Killers' rendition of ``I'll Be Home For Christmas'' because Hansen taught Flowers the meaning of the song. The Killers have put out a Christmas single for the past ten years to benefit Bono's Red Foundation. All eleven singles have been compiled into an album called ``Don't Waste Your Wishes'' that's for sale on iTunes now and as a CD on December 9. 
---
``SHOWTIME AT THE APOLLO'' SPECIAL RUNS FRIDAY ON FOX
Doug E. Fresh, Rakim, Bell Biv DeVoe and En Vogue will celebrate New York's Apollo Theater in a new Fox special on Friday. ``Showtime at the Apollo'' will feature comedians Tracy Morgan, Mike Epps and Gabriel Iglesias. Steve Harvey will host. The special also will showcase the Apollo's legendary Amateur Night. 
----   
(The Associated Press)
Details
MUSIC NEWS: FRIDAY, NOVEMBER 25, 2016
ARETHA FRANKLIN DRAWS OUT NATIONAL ANTHEM BEFORE LIONS GAME
Aretha Franklin took so long singing the national anthem before the Lions-Vikings game yesterday, she could have had her own two-minute warning.  Franklin accompanied herself on the piano and drew out the vocals, stretching the song to four-and-a-half minutes.  By comparison, Lady Gaga's rendition of the national anthem at the Super Bowl was two minutes and 20 seconds, and that's considered one of the longer ones. 
---
JAMES TAYLOR-MESSAGE FOR FANS
James Taylor has a Thanksgiving message for his fans and it gets a little spacey.  In a message posted on his website, Taylor says gratitude improves your attitude.  He adds that giving thanks is the key to overcoming setbacks.  He turns from looking inward to looking way out.  He notes that life might exist on distant worlds and says we should ``dig'' living on our ``unbelievably beneficent planet.''  Taylor is to perform next week at the National Christmas Tree lighting ceremony outside the White House. 
---
PASSENGER RELIVES HIS PAST THROUGH MUSIC
Michael David Rosenberg of Passenger listens to his past albums the way other people read an old diary.  Rosenberg says they take him back to what he was thinking and feeling at the time, even though they're rough around the edges.  He often had to use a friend's studio and had no money or time to clean up the sound.  Rosenberg says most people think he's got only one album, but he's put out eight.  His latest is called ``Young As The Morning Old As The Sea.'' 
---
WU-TANG CLAN'S RZA STARTS MEN'S FASHION LINE
RZA of Wu-Tang Clan is combining his love of hip-hop and Chinese culture to create a men's clothing line.
 It's called 36 Chambers and he created it with partner Mustafa Shaikh.  The clothes include wool suits, jackets, shirts, sweaters, duffel bags and accessories.  Their factory is in Pakistan.  They have posted photos to show that the working conditions are good and the employees are mostly middle-aged men. 
---
STEVEN TYLER WILL GET U.N. AWARD
Steven Tyler will receive a humanitarian award from the United Nations.  The U-N's Hospitality Committee for United Nations Delegations will honour Tyler for his work with Youth Villages through his Janie's Fund, which helps girls who have been abused or neglected. Tyler will get his award December 3rd in New York. 
---
JESSI COLTER WRITES LIFE STORY
Living with an outlaw is not easy, as Jessi Colter can attest.  She will discuss her marriage to Waylon Jennings, his addictions and her faith through it all in her new autobiography, ``An Outlaw and A Lady.''  Colter writes Jennings found Jesus at Thanksgiving of 2001.  He died in February 2002.  The book comes out in April.
---
MIKE DOUGHTY PLANS SUMMER BOOK RELEASE
Former Soul Coughing singer Mike Doughty is coming out with a new book.  ``I Die Each Time I Hear The Sound'' is a collection of stories about being a touring musician.  It will be Doughty's third book and it comes out next summer.  His memoir, ``The Book of Drugs,'' came out in 2012, and his book of poetry, ``Slanky,'' came out in 2003. 
--- 
(The Canadian Press)
Details
MUSIC NEWS: THURSDAY, NOVEMBER 24, 2016
KANYE WEST CONTINUES HOSPITALIZED
No updates to speak of in the Kanye West situation.  The rapper remains under the care of doctors after being taken in under a psychiatric hold earlier this week.  There has been no word on his condition -- or his treatment.  His people describe him as being treated for exhaustion and dehydration.  He was hospitalized the day after he abruptly pulled the plug on the final 21 dates of his national tour. 
---
SON OF GUY RITCHIE AND MADONNA BUSTED FOR MARIJUANA
Madonna says she has the back of her 16-year-old son Rocco Ritchie after he was busted for possession of pot in London. The arrest was in September -- but word of it is just getting out.  In a statement to The Associated Press, Madonna calls the bust ``a family matter.''  And she adds that she loves him, will support him -- and asks people to respect the family's privacy.
Rocco was the subject of a long custody battle between Madonna and ex-husband Guy Ritchie.  They finally agreed in September to let Rocco keep living with his dad in London. 
---
DOCTOR ACCUSED OF ILLEGALLY PROVIDING DRUGS TO 3 DOORS DOWN GUITARIST
A doctor in Fairhope, Alabama, is accused of illegally providing the drugs that led to the overdose of former 3 Doors Down guitarist Matt Roberts in August.  Newly unsealed court documents show Dr Richard Snellgrove is charged with illegally prescribing to Roberts a patch for the opioid Fentanyl and prescription pills just days before Roberts was found dead of an overdose.  Roberts' father told a Drug Enforcement Administration agent that Snellgrove was a ``celebrity junkie'' who gave his son after-hours appointments.  The D-E-A says there is evidence that Snellgrove illegally prescribed drugs including Fentanyl and methadone to Roberts six times dating back to 2011.  Snellgrove's attorney, Dennis Knizley, says the doctor treated Roberts ``ethically and professionally'' and the case centres around one patient. 
---
ELTON JOHN NOT ON BOARD FOR TRUMP INAUGURATION
Elton John will not be playing President-elect Donald Trump's inauguration.  Trump adviser Anthony Scaramucci had said on ``B-B-C Hardtalk'' John would play a concert on the National Mall in Washington, showcasing Trump's commitment to gay rights.  Billboard reports John's representative said ``in no uncertain terms'' that John will not perform at the inauguration. 
---
BILLY JOEL SAYS HE GAVE BRUCE SPRINGSTEEN THE FAULTY MOTORCYCLE
Billy Joel is taking blame for the motorcycle Bruce Springsteen was riding when it broke down on Veterans Day.
Joel told an audience in New York on Monday he built the motorcycle for Springsteen at the 20th Century Cycles shop in Oyster Bay, New York.  Springsteen was riding the motorcycle when it broke down in New Jersey.  He was rescued by some bikers, who gave him a ride to a local bar.  Joel says he called Springsteen when he saw the news to apologize, and Springsteen told him, ``No worries.'' 
---
GUCCI MANE PROPOSES ON ``KISS CAM''
It sure was ``Gucci Mane Night'' at the Atlanta Hawks game on Tuesday.  He not only performed at halftime, but he got engaged.  Gucci Mane and his girlfriend, Keyshia Ka'oir, were on the ``Kiss Cam'' and he used the opportunity to get on one knee and offer a ring.  She said yes.  The Atlanta Hawks' mascot gave her a bouquet of roses.  Things did not go as well for the Hawks: they lost 112-94 to the New Orleans Pelicans. 
---
MAYNARD JAMES KEENAN CONSIDERS THE MEANING OF THANKSGIVING
Maynard James Keenan of the bands Tool, A Perfect Circle and Puscifer has a philosophical approach to Thanksgiving.  He believes Thanksgiving marks the celebration of a bountiful harvest as the dark days approach where nothing grows.
Keenan says he sees Christmas as a reason to give gifts to people who maybe did not have a bountiful harvest and it's a way to survive the winter.  He says by sticking together to push through the winter, hopefully spring will not seem that far away. 
---
MOS DEF GAVE APOLOGY TO SOUTH AFRICA IN EXCHANGE FOR CHARGES BEING DROPPED
The rapper formerly known as Mos Def was able to leave South Africa because he apologized to the government.
Yasiin Bey was arrested in Cape Town earlier this year after he tried to leave the company on a ``world passport,'' which South Africa does not recognize.  The country's home affairs department confirms Bey left on Tuesday and the charges against him have been dropped.  The department says Bey has since applied for an American passport.  He is not welcome back in South Africa. 
---
(The Associated Press)
Details
MUSIC NEWS: WEDNESDAY, NOVEMBER 23, 2016
CORB LUND - SOLD OUT SHOW
Alberta based "Outlaw Cowboy singer" Corb Lund played to a very appreciative sold out crowd at the Watson Art Centre in Dauphin last night.
Lund dug deep into his wealth of songs both fun and sincere.
Lund began the show with a 40 minute acoustic set before coming back after a 20 minute break with the full band - Kurt Cesla on upright bass, Brady Valgardson on drums and Winnipeg's Grant Siemens on electric guitar, pedal steel and mandolin.
---
(CKDM)
JAMES CORDEN TO HOST GRAMMYS
You gotta figure James Corden and his staff are already thinking of ways to work his ``Carpool Karaoke'' routine into the upcoming broadcast of the Grammys. The C-B-S comedian will be hosting the music awards show on February 12th. It's his first go-round for the Grammys for Corden; he hosted the Tony Awards last June. He replaces L-L Cool J, who has hosted the show for the past five years.
---
``MARTHA AND SNOOP'S POTLUCK DINNER PARTY'' RENEWED
Martha Stewart and Snoop Dogg will be back for more cooking and eating. V-H-1 has announced it will renew ``Martha and Snoop's Potluck Dinner Party'' for a second season. Among the guests on the first season are Wiz Khalifa, Rick Ross, 50 Cent, Jason Derulo, Robin Thicke and Kelis .
---
MOS DEF LEAVES SOUTH AFRICA AND PLANS FAREWELL SHOWS IN U.S.
The rapper formerly known as Mos Def is planning a series of farewell concerts. Yasiin Bey has announced he will play New York's Apollo Theater on December 21st and Washington's Kennedy Center from December 31st to January 2nd. Bey says he is retiring from music after his legal fight in South Africa. He had been charged with trying to leave South Africa while using a passport that claimed ``world citizenship,'' which South Africa does not recognize. Bey has been allowed to leave but he cannot return to South Africa.
---
JAMES CORDEN NAMED GRAMMY HOST
All that ``Carpool Karaoke'' has landed James Corden a new gig. He will host the Grammys on February 12th in Los Angeles. L-L Cool J has hosted for the past five years. C orden, who hosts ``The Late Late Show'' on CBS, also hosted the Tonys in June.
---
GOOD CHARLOTTE PLAY LIKE THEY MIGHT NOT BE AROUND FOREVER
Good Charlotte singer Joel Madden's least favourite part of being a musician is playing shows and touring. Madden says he will still give 100 per cent on stage so that a new fan will leave with good memories, but he prefers being in the studio. Guitarist Benji Madden says they know they will call it quits at some point, although there are no immediate plans. Joel Madden says it actually makes everything a little more special to think that way. He says if they make another album, he will be more thoughtful about what they have not yet done on a Good Charlotte record. In the meantime, the latest Good Charlotte record is ``Youth Authority.''
---
LUDACRIS OPENS RESTAURANT IN ATLANTA AIRPORT
Should your holiday travels take you through Atlanta's airport, Ludacris is ready to feed you. Ludacris has just opened his Chicken and Beer restaurant in Concourse D of Atlanta's Hartsfield-Jackson International Airport. The menu offers Southern-style comfort food and local beers. Among the dishes you can order are Luda's Chicken and Pecan Waffles with whiskey maple syrup, battered catfish with succotash and ale-braised oxtails with sweet potato dumplings.
---
(The Associated Press)
---
National Arts Centre 2017 
Concerts by Buffy Sainte-Marie and Rufus Wainwright headline the National Arts Centre's 2017 calendar, which also includes cross-country festivities marking Canada's 150th anniversary. 
Sainte-Marie will take to the stage at Southam Hall in Ottawa on July 3, while Wainwright will perform with the NAC Orchestra at the same venue on July 12. 
Music director Alexander Shelley will lead the NAC Orchestra across the country next spring and fall with performances combining classic favourites with new Canadian creations. 
The tour will feature Canadian violinist James Ehnes as soloist, and portions of the orchestra's multimedia presentation  ``Life Reflected'' will also be performed in select locations. 
The NAC will also remount the popular 2013 play ``Tartuffe'' to audiences in Newfoundland and Labrador in late 2017, with an education program featuring activities linking youth and artists across the country. 
A collective of French, English, First Nations and Metis theatre artists will also create the new play ``Gabriel Dumont's Wild West Show,'' which will tour Montreal in the fall, followed by runs in Winnipeg and Saskatoon in winter 2018.
(The Canadian Press)
Details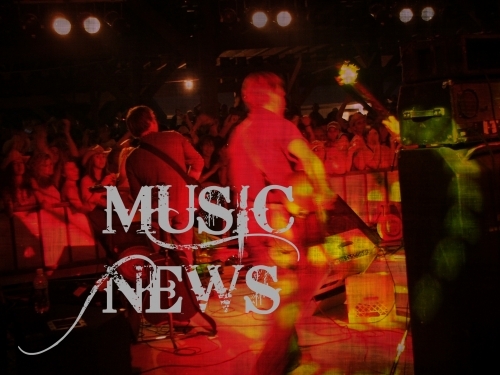 CORB LUND AND THE HURTIN' ALBERTANS PLAY THE WAC TONIGHT AT 8 PM.  DOORS OPEN AT 7:30 PM.  
TICKETS ARE STILL AVAILABLE FROM DAUPHIN'S COUNTRYFEST
---
KANYE WEST IS HOSPITALIZED, DESCRIBED AS BEING ON PSYCH HOLD
Kanye West's recent meltdown has landed him in a Los Angeles hospital.  Several media outlets are reporting that West was taken to the Ronald Reagan U-C-L-A Medical Center yesterday afternoon, because of stress and exhaustion.  The reports say West is being kept there for his own safety -- however, the reports don't say whether there are any indications he may have tried to harm himself.  Los Angeles police tell The Associated Press officers were called to a home near West Hollywood yesterday for a disturbance.
But when officers arrived, it was determined it was a medical issue, not a criminal matter -- and West was taken to an ambulance and placed on a psych hold.  There has been no official confirmation of this from reps for West or his wife, Kim Kardashian -- despite repeated attempts by The Associated Press to obtain comments. 
---
KANYE WEST - WEEKEND 
Kanye West's hospitalization comes after a string of incidents in recent days that for most people would have indicated some sort of emotional crisis might be in the works.  This past Friday, West was booed at a show when he told his audience if he had voted for president, he would have voted for Donald Trump.
Then he did a show on Saturday that he cut short after just a half hour -- 10 minutes of which was taken up with a tirade about Beyonce, Jay Z, Hillary Clinton, Mark Zuckerberg, radio and M-T-V.
Then, he scrubbed Sunday night's show in Los Angeles -- and the cherry on top was the cancellation of the rest of the tour yesterday -- followed by police being called to his home and him being hospitalized and placed on a psych hold. 
---
JUSTIN BIEBER PLAYS SOCCER WITH BARCELONA STARS
One of the perks of being one of the most famous pop singers in the world is you get to play soccer with some of the most famous players in the world. Justin Bieber visited the training centre for Barcelona to play one-on-one against Neymar.
Bieber also took some penalty kicks with Rafinha as goalkeeper, then tried his hand at goalie. Bieber performs in Barcelona tonight. 
---
LEONARD COHEN'S ``HALLELUJAH'' FINALLY CHARTS ON BILLBOARD HOT 100
For the first time since its 1984 release, Leonard Cohen's version of ``Hallelujah'' has made the Billboard Hot 100 singles chart.  It checks in at number 59 in the week following his death. 
---
JURY ORDERS THE GAME TO PAY ACCUSER
The Game has been ordered to pay 7.1 million dollars to a former cast member of his reality dating show for sexual battery.  A federal jury has ordered The Game to pay the woman, who was a contestant on the V-H-1 show ``She's Got Game.''
She said in a lawsuit that The Game conspired with the show's producers to force her to go on a mandatory date with him to an Illinois sports bar in May 2015.  She said The Game inappropriately touched her buttocks and genitals several times at the bar.  The Game's attorney, Jack Cummins, says they are exploring legal options and anticipates an appeal. 
---
PRETTY RECKLESS EXPLAIN THE STORY BEHIND ``TAKE ME DOWN''
The Pretty Reckless song ``Take Me Down'' is not just about the legend of Robert Johnson, but the story of singer Taylor Momsen.  She says the story of Johnson selling his soul to the devil in exchange for his guitar ability provided the basis, but she used that as a metaphor for the sacrifices she's made to become a musician.  She says the song is about giving up a home and family to dedicate herself to what she loves.  Oh, and it's about the 1986 movie ``Crossroads,'' with Ralph Macchio and Steve Vai .  Momsen says with a laugh she loves that movie and was watching it when writing songs. 
---
BON JOVI'S NEW GUITARIST DISCUSSES REPLACING RICHIE SAMBORA
It's been a tough grind for the guy who replaced Richie Sambora in Bon Jovi, but he thinks he's winning.  Guitarist Phil X filled in for Sambora beginning in 2011 when Sambora went to rehab.  He became a full member of Bon Jovi this year.  Phil X says the first few shows, people held up signs saying, ``Where's Richie?''  He says eventually, people started holding up ``Phil X''
signs.  He says he's had to achieve a balance between what people know from Sambora's work in the band and not being a Sambora copycat.  Phil X appears on the latest Bon Jovi album, ``This House Is Not For Sale.'' 
---
DRAKE, BIEBER WIN BIG AT AMAS
It was a big night for Canadians at the 2016 American Music Awards, with Drake and Justin Bieber hauling home the hardware. Drake, who has skipped his fair share of awards shows in recent years, won four awards and also debuted a new commercial for Apple Music. The Toronto native collected awards for rap/hip-hop artist, rap/hip-hop song: ``Hotline Bling,'' rap/hip-hop album: ``Views,'' and soul/R&B song: ``Work,'' Rihanna featuring Drake. And Bieber, who performed from his tour in Zurich, Switzerland, also won four awards -- pop/rock male artist, pop/rock song: ``Love Yourself,'' pop/rock album: ``Purpose,'' and video of the year: ``Sorry.''
---
SELENA GOMEZ, PRINCE'S SISTER GIVE EMOTIONAL SPEECHES AT AMAS
The emotional high points of the American Music Awards were Selena Gomez bearing her soul and the award for a soundtrack that came out 32 years ago.  Gomez won favourite pop/rock female artist and it was her first public appearance since she announced a hiatus in August to deal with mental health issues related to her lupus.  Gomez says she was ``absolutely broken inside'' and while she had kept it together for fans, she had let herself down.  Prince's ``Purple Rain'' won for favourite soundtrack, and his sister, Tyka Nelson, accepted the award.  She broke down in tears and said she and her siblings would keep the award at Paisley Park ``until we see you again.''  The Chainsmokers and Ariana Grande kept the censors hopping by dropping profanities during their wins.  Twenty One Pilots singer Tyler Joseph wanted to thank fans ``just in case this is the last award we ever win.''  Former One Direction singer Zayn won the new artist award and joked about getting a trophy with just his name on it. 
---
STREET NAMED AFTER TRIBE CALLED QUEST MEMBER
A New York City street corner is now named after iconic rapper Phife Dawg.  The intersection of 192nd and Linden Boulevard in Queens has been named Malik ``Phife Dawg'' Taylor Way.
The surviving members of A Tribe Called Quest attended the ceremony which was held Saturday.  Phife Dawg died earlier this year at age 45.  He had diabetes. 
---
BEASTIE BOYS' RAPPER DENOUNCES GRAFFITI AT PARK NAMED FOR ADAM YAUCH
One Beastie Boy calls it a case of ``home grown terrorism.''  Adam ``Ad-Rock'' Horovitz is talking about graffiti that turned up at a park named after late Beastie Boy Adam ``M-C-A'' Yauch.  Someone scrawled a swastika and the words ``Go Trump'' on playground equipment.  Horovitz took part in a rally yesterday to denounce the graffiti, telling a New York T-V station, ``I reject Donald Trump's vision for America'' -- and urged others to do the same.  The graffiti, which has since been removed, is one of several recent instances that the Nazi symbol has turned up in New York and other parts of the U-S. 
---
SHARON JONES REMEMBERED
Grace Potter says Sharon Jones of Sharon Jones and the Dap-Kings ``lived every day to the fullest, danced like there was no tomorrow and lit a fire inside everyone she met.''
Jones died Friday in a hospital in Cooperstown, New York, after battling pancreatic cancer. She was 60.  Leon Bridges tweets, ``Rest In Peace to the beautiful black queen Sharon Jones.''  Nile Rodgers calls Jones ``incredible and mighty,'' while Jason Isbell says she was ``an incredibly strong person and a magical performer.''
 ---
``DRIFT AWAY'' WRITER MENTOR WILLIAMS DIES
Songwriter Mentor Williams, who wrote the hit ``Drift Away,'' has died, according to his brother, actor and songwriter Paul Williams.  Mentor Williams died at the age of 70 from lung cancer on Wednesday at his home in Taos, New Mexico.
Mentor Williams had written ``Drift Away'' for another artist and it didn't work out, so he teamed up with Dobie Gray.  Gray's version was a number-5 hit in 1973, and Uncle Kracker had a hit with it in 2003.  Narvel Felts had a country hit with the song in 1973.  Mentor Williams also mixed and engineered the song ``Rainbow Connection,'' written by his brother Paul, for ``The Muppet Movie'' in 1979. 
---
SHIRLEY CAESAR WILL LET SOMEONE ELSE COOK THIS YEAR
Gospel great Shirley Caesar is not cooking anything for Thanksgiving this year, in spite of what you might have seen online.  Caesar is a viral phenomenon right now because of a remix of a 1988 live version of the song ``Hold My Mule'' in which she appears to rattle off what's for Thanksgiving dinner: ``Beans, greens, potatoes, tomatoes, lambs, rams, hogs, dogs, chicken, turkeys, rabbits. You name it!'' The original version of the song is about a man who talks about how God has blessed him.  Caesar says she's grateful she's been chosen for the extra attention.  The video has inspired copycats from people doing dances to the song or preparing food, with even Chris Brown recording a version.  Caesar says she doesn't like the videos with people twerking because she's a pastor and that's disrespectful. 
---
KANYE WEST RANTS ABOUT BEYONCE, JAY Z, HILLARY CLINTON
You never know what Kanye West is going to say these days in concert -- or if he'll show up.  In Sacramento on Saturday, he went on a 10-minute tirade that included the assertion that Beyonce had refused to play the M-T-V Video Music Awards unless she won video of the year over him.  West urged Jay Z to call him and ``talk to me like a man.''  He also told Hillary Clinton, ``It's a new world'' and ``Feelings matter.''  West said he was putting his career on the line by speaking out and ``things won't change until people admit their own falsehoods.''  West then abruptly ended the show after 30-minutes.  In San Jose on Thursday, West said he did not vote in the presidential election but if he had, he would have voted for Donald Trump.  West's show in Los Angeles was cancelled last night. 
---
JOHN LENNON LETTER SELLS FOR $30,000
John Lennon's angry letter to Paul and Linda McCartney written shortly after the Beatles broke up has been sold at auction for nearly 30-thousand dollars.  The two-page typed draft with Lennon's handwritten notations sold on Thursday through R-R Auction of Boston. R-R says the letter was likely written in 1971 in response to Linda McCartney's criticism that Lennon would not publicly announce his departure from the band.  In the sometimes profane letter, Lennon rips on the McCartneys for not supporting his relationship with Yoko Ono and includes lines like, ``I'm not ashamed of the Beatles - (I did start it all).''  He also adds that Paul and then-manager Allen Klein told him to stay quiet about his departure so it wouldn't ``hurt the Beatles.''  The letter was sold to a collector in Dallas who requested anonymity. 
---
DAN SMYERS OF DAN AND SHAY IS ENGAGED
Dan Smyers of Dan and Shay is getting married.
He posted online a photo of his bride-to-be, Abby Law, showing off her engagement ring.  Law posted a photo on her social media of the two of them kissing and the caption, ``Daniel Smyers, knowing and loving you has been the most rewarding part of my life thus far and continuing our journey together as your wife will be an honour.''
Shay Mooney is engaged and his bride-to-be, Hannah Billingsley, are expecting their first child. 
---
TOOL FRONTMAN HAS Bestselling BOOK
The singer for Tool, A Perfect Circle and Puscifer is a bestselling author. T he book ``A Perfect Union of Contrary Things'' by Sarah Jensen with Maynard James Keenan debuts at number 10 on The New York Times Best Seller List for hardcover non-fiction releases. 
---
``DANCING WITH THE STARS'' TWO-PART FINALE WILL FEATURE VANILLA ICE, ANDY GRAMMER, BABYFACE, TRAIN
Here's something you probably never expected to see on television: former Texas governor Rick Perry dancing to Vanilla Ice.  Perry and professional dancer Witney Carson will dance as Vanilla Ice performs ``Ice Ice Baby'' on the ``Dancing With The Stars'' finale tomorrow.  Andy Grammer will perform his song, ``Fresh Eyes.'' Babyface will sing ``Winter Wonderland.''  On tonight's show, Train will perform ``Play That Song.'' 
---
ARETHA FRANKLIN, ANDY GRAMMER PLAY THANKSGIVING
 Aretha Franklin will sing the national anthem as the Detroit Lions take on the Minnesota Vikings on Thanksgiving Day.
 Andy Grammer will do the halftime show. 
---  
(The Canadian Press)
Details
MUSIC NEWS: FRIDAY, NOVEMBER 18, 2016
DRAKE NIGHT - RAPTORS
Draymond Green of the Golden State Warriors is not above a little trash talk for Drake. Wednesday was Drake Night at the Toronto Raptors, but the Warriors beat the Raptors 127-121.
Green says he liked Drake's shirt that showed E-S-P-N's Doris Burke with the words, ``Woman Crush Everyday,'' but he was ``a little disappointed in his outfit overall.'' He says, ``You've got to bring better boots than that.'' Drake, meanwhile, told E-S-P-N Burke is welcome to dinner at his house anytime as long as she comes alone.
Burke has tweeted, ``Drake, dinner is on.'' The Warriors' Kevin Durant, meanwhile, has no love for Drake. Durant was doing a T-V interview when Drake bumped into him, and Durant gave him a death stare. He told the interviewer he didn't care about ``Drake night'' and stormed off. 
---
AMAS - PREVIEW
American Music Awards co-host Gigi Hadid jokes she will outdo Jennifer Lopez hosting the A-M-A's by having more clothing changes. Hadid says while J-Lo had 10 outfits last year, she will have 300. Hadid and comedian Jay Pharoah will host. Artist of the year nominees are Canadian popstar Justin Bieber, Selena Gomez, Ariana Grande, Rihanna and Carrie Underwood. The A-M-A's are Sunday in Los Angeles and will be shown live on A-B-C and C-T-V. 
---
PRESIDENTS OF THE UNITED STATES OF AMERICA - RETIREMENT
The Presidents Of The United States Of America say they have ``quietly retired.'' Singer Chris Ballew writes on Facebook the reason no one has heard from them since last year is because they are ``no longer functioning as a band.'' Ballew initially said it was because they are ``old people now,'' but corrected that to say, ``It is just time to move on.'' PUSA's biggest hits were ``Peaches'' and ``Lump'' in the mid-1990s. Their version of ``Cleveland Rocks'' was used as the theme song for ``The Drew Carey Show'' from 1997 to 2004. 
---
SMOKEY ROBINSON - GERSHWIN PRIZE
Smokey Robinson calls winning the Gershwin Prize for Popular Song from the Library of Congress ``a wonderful, spectacular, incredible night in my life.'' The Detroit Free Press reports Robinson got multiple standing ovations during the ceremony in Washington on Wednesday. Actor Samuel L. Jackson emceed the event and calls Robinson's songs ``ageless, just like he is.'' Among the performers were CeeLo Green, Corrine Bailey Rae, Esperanza Spalding, JoJo and Aloe Blacc. Robinson himself sang his song ``Being With You'' and a rendition of the Gershwin song ``Love Is Here to Stay.''
The show was taped and will be shown on P-B-S in February. 
---
ALICIA KEYS  - ``HERE''
Like many people, the time just gets away from Alicia Keys. She says she didn't mean to wait four years to follow up her ``Girl on Fire'' album. She says she promoted it for two years, then took some time to figure out what she wanted to write, then she had a baby. Before she knew it, the months had stretched into years. Keys' new album is called ``Here'' and she hopes it will inspire thinking and conversations. She says she expects people to listen to it with scrunched-up faces. 
---
JOHNNY AND JUNE CARTER CASH - TENNESSEE PROPERTY
The 4-acre property where Johnny and June Carter Cash lived is for sale. Owner James Gresham is selling the property in Hendersonville, Tennessee, with the hopes that the new owner will preserve the couple's legacy. No listing price was set. Barry Gibb of The Bee Gees owned the property from 2005 to 2014. He had nearly completed renovations to the main house in 2007 when it was destroyed by fire. The property still has a three-car garage that was turned into an apartment, as well as a pool and a dock on Old Hickory Lake. 
---       
(The Associated Press)
Details