Music News
MUSIC NEWS: TUESDAY, MARCH 27, 2018
YVONNE ELLIMAN - DRUG CHARGES
Yvonne Elliman and her husband have been sentenced in their drug case in Guam. And the news is about as good as it gets for two people who copped to felony drug possession charges. Her lawyer says Elliman and her husband got a 14-day sentence. And they will be able to do the time in their home state of Hawaii. What's more, they can satisfy the service by watching courtroom proceedings of a drug offender probation program. And the two weeks of attending court? It will likely be pared down to 13 days, since they are getting credit for one day of time served.
---
PRINCE - ANNIVERSARY
Paisley Park will mark the second anniversary of Prince's death with a celebration of his life on April 19th to 22nd. Sheila E. will headline a concert at Paisley Park. The concert ``Prince: Live on the Big Screen'' at Target Center in Minneapolis will feature Prince on video performing with live musicians. A series of panel discussions at Paisley Park will feature speakers including Bobby Z, Dez Dickerson and Matt Fink of The Revolution. Fans will be able to leave notes or small gifts on a special tribute fence on the grounds of Paisley Park. A second tribute fence will be erected outside Target Center.
---
PRINCE - TOXICOLOGY
A toxicology report from Prince's autopsy shows he had exceedingly high concentrations of fentanyl throughout his body when he died. The musician was 57 when he was found alone and unresponsive in an elevator at his Paisley Park estate nearly two years ago. Public data released six weeks later showed he died of an accidental fentanyl overdose. A confidential toxicology report obtained yesterday by The Associated Press says the concentration of fentanyl in Prince's blood was 67.8 micrograms per litre _ a level experts called exceedingly high, even for someone who may have a tolerance to opioids. It was reported that Prince was constantly in pain because of a bad hip.
---
KILLER MIKE - CLARIFIES NRA TV INTERVIEW
Killer Mike of Run The Jewels is apologizing to the organizers of Saturday's March For Our Lives that the interview he gave to the NRA was used against them. Killer Mike tweeted two videos in which he says he is sorry to the march organizers that the N-R-A T-V interview was ``used as a weapon against you guys.'' He calls himself an ally of the march. Killer Mike says he spoke to N-R-A T-V to continue the conversation about African-American gun ownership. He says it's possible to support both the march and black people owning guns.
---
ACMS - WINNERS - NEW ARTIST CATEGORIES
Lauren Alaina says her ``country-loving heart is exploding'' after finding out she's already won an Academy of Country Music Award. Alaina posted a video of her answering the phone when A-C-M host Reba McEntire called to give the news that Alaina had won new female vocalist of the year. Brett Young won the new male vocalist of the year and calls it ``an absolute honour.''
Midland won the new group award. They tweet, ``For the first time in our career, we're speechless.'' McEntire called each of them with the news. The A-C-M's are April 15th in Las Vegas and will be shown live on C-B-S.
---
CMA AND SMOKEY ROBINSON - ``CMT CROSSROADS''
Putting Motown legend Smokey Robinson with country upstart Cam may seem like an odd pairing, but they say it works. They will sing each other's music for tomorrow's episode of ``CMT Crossroads.'' Robinson says they have a shared love of music and songwriting. Cam says Motown songs often have a groove that accompanies troubling lyrics, just like country fans will two-step to songs about heartbreak. Cam says before they were paired up for the show, they just happened to meet at the Macy's Thanksgiving Day parade. Cam says she went into a trailer to get warm and ``there's this aura, the light of Smokey Robinson.''
GEORGE STRAIT - TEXAN OF THE YEAR
Here's what George Strait had to say about being named Texan of the Year: ``Texas is a big place filled with amazingly talented, smart people. How'd I end up here?'' The Texas Legislative Conference gave the honour to Strait on Friday, not just for Strait's music career, but for his efforts in raising funds for Texans following Hurricane Harvey. Strait calls it ``a great honour'' that is at ``the tip top of my list.''
---
DONNA SUMMER - MUSICAL
Preview performances of a musical based on the life of Donna Summer will begin tomorrow in New York. ``Summer: The Donna Summer Musical'' will open officially on April 23rd. Three actresses will portray Summer at different phases in her life. A companion greatest-hits collection, ``Summer: The Original Hits,'' will be released April 20th.
---
MARCH MADNESS MUSIC FESTIVAL ADDS MORE TALENT
Jason Aldean, Luis Fonsi and Panic At The Disco are among the acts added to the lineup of the N-C-Double-A March Madness Music Festival in San Antonio. On Friday, Kelsea Ballerini will open for Aldean. Fonsi and Imagine Dragons will play Saturday.
Maroon 5 headlines Sunday's lineup, which also includes Panic At The Disco, OneRepublic and Daya. The concerts are free. They will be streamed live on NCAA-dot-com. The Final Four semifinals are Saturday, with Loyola of Chicago taking on Michigan, and Villanova versus Kansas. The National Championship game is Monday.
---
G-EAZY'S - CHOICES
G-Eazy never got to travel much as a kid, so one of the perks of his job is seeing the world. However, even for him it's a luxury. G-Eazy says he often has to decide whether to see a city or sleep. He says after a full day of interviews, a concert, a required after-party, an early-morning commitment and then a flight, sometimes his body just doesn't want to do anything. However, he says he makes an effort to see the beautiful places he would hear about as a child.
---
DMX - TAX CASE
A lawyer for D-M-X plans to use music to convince a judge that his client deserves leniency for his tax evasion conviction. The attorney, Murray Richman, says in a court document made public yesterday that he wants to play some of the rapper's music at Thursday's sentencing. The lawyer says D-M-X might be too emotional to speak to the judge _ and he plans to let his music do the talking for him. D-M-X has been incarcerated since his bail was revoked in January by a judge who scolded him for failing to obey bail conditions. Prosecutors say they want to see him do five years.
---
DELORES TAYLOR - OBIT
Remember the ``Billy Jack'' films? Most remember the star was Tom Laughlin _ but his real-life wife, Delores Taylor, co-starred in the productions. Taylor has died, some five years after her husband did. She was 85 and her daughter says she died last week at the Motion Picture and Television Fund Home near Los Angeles. Taylor starred in three of the four ``Billy Jack'' films, but her daughter says her mom's most treasured roles _ were those of wife and mother.
---
(The Associated Press)
Details

Contributed by

Bruce Leperre
MUSIC NEWS: MONDAY, MARCH 26, 2018
MUSIC-Junos-Winners-List
The following awards were handed out Sunday night at the Juno Awards broadcast:
R&B/Soul Recording of the Year: Freudian by Daniel Caesar
Breakthrough Artist of the Year: Jessie Reyez
Rap Recording of the Year: Shooters by Tory Lanez
Canadian Music Hall of Fame: Barenaked Ladies
Album of the Year: Everything Now by Arcade Fire
MUSIC Junos Michael Buble Baby (MUSIC-Junos-Michael-Bubl) By David Friend
Michael Buble and wife, actress Luisana Lopilato, are expecting their third child.
The pop crooner picked his gig hosting the Juno Awards in Vancouver to reveal his wife's pregnancy.
He told the audience it was the second time his wife has become pregnant around time he hosted Canada's biggest night in music.
Five years ago he led the Juno ceremony from Regina, right around the same time his wife was expecting their first child.
The baby announcement comes a year and a half after the Burnaby, B.C.-native revealed his son was diagnosed with cancer.
He and his wife said they would put their careers on hold while Noah _ now four years old _ underwent treatment for an unspecified form of cancer.
MARCH FOR OUR LIVES - CELEBRITY PARTICIPANTS
Paul McCartney was a surprise participant at the ``March For Our Lives'' rally in New York on Saturday. As McCartney told C-N-N, ``One of my best friends was killed in gun violence, right 'round here, so it's important to me.'' Jennifer Hudson broke down in tears as she closed out the main rally in Washington with a performance of ``The Times They Are A Changin.'' Other performers in Washington were Common, Miley Cyrus, Andra Day, Vic Mensa, Demi Lovato, Ariana Grande (GRAHN'-day), Lin-Manuel Miranda and Ben Platt. Rita Ora and Charlie Puth performed at the Los Angeles march.
---
KILLER MIKE - NRA TV INTERVIEW
Killer Mike of Run The Jewels is defending an interview he gave to N-R-A T-V in which he gave what he said was the black perspective on gun ownership. Killer Mike had said he told his kids if they participated in the recent school walkout to protest gun violence, they should walk out of his house. Killer Mike says his family owns guns and he's trained his college-aged daughter to shoot a gun. When faced with an online backlash, Killer Mike tweeted the N-R-A did not pay him. He says he's ``just a black guy who's pro-Second Amendment'' and most people missed that he wore a T-shirt that said ``end racism.''
---
PENNSYLVANIA GOVERNOR - MEEK MILL CASE
Pennsylvania Governor Tom Wolf supports Meek Mill's release from prison. Wolf tweeted on Friday he backs Philadelphia district attorney Larry Krasner's position not to oppose Mill's release because of the likelihood of Mill's 2008 drug and gun conviction being reversed. Mill has been appealing his sentence of two to four years in prison on a probation violation.
Wolf says the ``criminal justice system is in need of repair.''
---
MAREN MORRIS - MARRIED
Maren Morris is a bride. People magazine reports Morris married singer-songwriter Ryan Hurd in Nashville on Saturday.
They met in 2013 while co-writing a song for Tim McGraw but did not start dating until 2016. Meanwhile, Hurd secretly recorded and has released the song ``Diamonds or Twine'' as a wedding gift for Morris. He says he played the song for Morris the night they got engaged.
---
ABBEY ROAD - NILE RODGERS
Nile Rodgers has been named the chief creative adviser for Abbey Road studio. Rodgers will make the studio his creative base, and he will act as the studio's global ambassador.
Rodgers says he's a huge Beatles fan and adds, ``Forget about practice getting you to Carnegie Hall. I wanted to get to Abbey Road.''
---
1964 BEATLES PHOTOS - AUCTION
An 18-year-old who took photos of The Beatles during their first American concerts 54-years-ago has sold the photos for 358-thousand dollars. The photos by Mike Mitchell were sold at an auction Saturday in northwestern England. Mitchell had snapped hundreds of photos of The Beatles' concerts at the Washington Coliseum and the Baltimore Civic Centre in 1964. He had also photographed them at a press conference and when they arrived in Washington by train. Most of the photos had never been seen, while 46 were sold in 2011.
---
(The Canadian Press)
2018 Juno Award Winners:

Juno Fan Choice Award:

Jessie Reyez
Shawn Hook
Shawn Mendes
The Weeknd
Theory of a Dead Man
Walk Off the Earth
Justin Bieber
Hedley
Arkells
Alessia Cara

Single of the Year:

Shawn Mendes - "There's Nothin' Holding Me Back"
The Weeknd - "I Feel It Coming" (ft. Daft Punk)
Alessia Cara - "How Far I'll Go"
Arkells - "Knocking at the Door"
Arcade Fire - "Everything Now"

International Album of the Year:

Kendrick Lamar - DAMN.
Post Malone - Stoney
Taylor Swift - Reputation
Bruno Mars - 24K Magic
Ed Sheeran - ÷

Album of the Year:

Johnny Reid - Revival
Michael Bublé - Nobody But Me
Ruth B - Safe Haven
Shania Twain - NOW
Arcade Fire - Everything Now

Artist of the Year:

Ruth B
Shania Twain
Gord Downie
Daniel Caesar
Lights

Group of the Year:

A Tribe Called Red
Arcade Fire
Alvvays
Broken Social Scene
Hedley

Breakthrough Artist of the Year:

Jessie Reyez
NAV
Virginia to Vegas
Allan Rayman
Charlotte Cardin

Breakthrough Group of the Year:

James Barker Band
The Beaches
The Dead South
The Franklin Electric
The Jerry Cans

Songwriter of the Year:

Rose Cousins
Scott Helman
Amelia Curran
Gord Downie & Kevin Drew
Charlotte Cardin

Country Album of the Year:

James Barker Band - Game On
Jess Moskaluke - Past the Past
Tim Hicks - Shake These Walls
Dean Brody - Beautiful Freakshow
High Valley - Dear Life

Adult Alternative Album of the Year:

Leif Vollebekk - Twin Solitude
Terra Lightfoot - New Mistakes
Timber Timbre - Sincerely, Future Pollution
Whitehorse - Panther in the Dollhouse
Gord Downie - Introduce Yerself

Alternative Album of the Year:

Land of Talk - Life After Youth
Tanya Tagaq - Retribution
Arcade Fire - Everything Now
Weaves - Wide Open
Alvvays - Antisocialites

Pop Album of the Year:

Lights - Skin & Earth
Ria Mae - My Love
Ruth B - Safe Haven
Scott Helman - Hôtel de Ville
Hedley - Cageless

Rock Album of the Year:

Nickelback - Feed the Machine
The Glorious Sons - Young Beauties and Fools
Theory of a Dead Man - Wake Up Call
Big Wreck - Grace Street
Death From Above - Outrage! Is Now

Vocal Jazz Album of the Year:

Kellylee Evans - Come On
Matt Dusk - Old School Yule!
Michael Kaeshammer - No Filter
Bria Skonberg - With a Twist
Diana Krall - Turn Up the Quiet

Jazz Album of the Year (Solo):

Hilario Durán - Contumbao
Mike Downes - Root Structure
Ralph Bowen - Ralph Bowen
Brad Cheeseman - The Tide Turns
Chet Doxas - Rich in Symbols

Jazz Album of the Year (Group):

Andrew Downing's Otterville - Otterville
Carn Davidson 9 - Murphy
David Braid, Mike Murley, Anders Morgensen & Johnny Aman - The North
Christine Jensen & Ingrid Jensen - Infinitude
Ernesto Cervini's Turbopop - Rev

Instrumental Album of the Year:

Kristofer Maddigan - Cuphead
Oktopus - Hapax
Peregrine Falls - Peregrine Falls
Do Make Say Think - Stubborn Persistent Illusions
Five Alarm Funk - Sweat

Francophone Album of the Year:

Klȏ Pelgag - L'étoile thoracique
Pierre Lapointe - La science du coeur
Patrice Michaud - Almanach
Alex Nevsky - Nos Eldorados
Daniel Bélanger - Paloma

Children's Album of the Year:

The Moblees - The Moblees (Songs from the Hit TV Show)
Splash'N Boots - Love, Kisses and Hugs
Big Block Singsong - Greatest Hits, Vol. 3
Bobs & LoLo - Blue Skies
Fred Penner - Hear the Music

Classical Album of the Year (Solo or Chamber Ensemble):

David Jalbert - Stravinsky & Prokofiev: Transcriptions pour piano
James Ehnes with Andrew Armstrong - Beethoven: Violin Sonatas Nos. 6 & 9 'Kreutzer'
Janina Fialkowska - Chopin Recital 3
Louis Lortie - Louis Lortie Plays Chopin, Vol. 5
ARC Ensemble - Chamber Works by Szymon Laks

Classical Album of the Year (Large Ensemble):

James Ehnes with Royal Liverpool Philharmonic Orchestra - Beethoven & Schubert: Violin Concerto
Jan Lisiecki with NDR Elbphilharmonie Orchester - Chopin: Works for Piano & Orchestra
Johannes Moser with Orchestre de la Suisse Romande - Elgar & Tchaikovsky
Winnipeg Symphony Orchestra & Nunavut Sivuniksavut Performers - The Shaman & Arctic Symphony
Arion Orchestre Baroque - Rebelles Baroques

Classical Album of the Year (Vocal or Choral):

Isabel Bayrakdarian with Coro Vox Aeterna - Mother of Light: Armenian hymns & chants in praise of Mary
Philippe Sly & John Charles Britton - Schubert Sessions: Lieder with Guitar
Barbara Hannigan with Ludwig Orchestra - Crazy Girl Crazy
Daniel Taylor with The Trinity Choir - The Tree of Life
Gerald Finley with Bergen Philharmonic Orchestra - In the Stream of Life: Songs by Sibelius

Classical Composition of the Year:

Andrew Staniland - Phi, Caelestis
James Rolfe - Breathe
Jocelyn Morlock - My Name is Amanda Todd
Vincent Ho - The Shaman
Alice Ping Yee Ho - Cœur à Cœur

Rap Recording of the Year:

Maestro Fresh Wes - "Coach Fresh"
Lou Phelps - "001: Experiments"
Tory Lanez - "Shooters"
Belly - "Mumble Rap"
Clairmont The Second - "Lil Mont from the Ave"

Dance Recording of the Year:

KAPRI - "Deeper"
Nick Fiorucci - "Closer" ft. Laurell
Sultan + Shepard - "Almost Home" ft. Nadia Ali & Iro
Felix Cartal - "Get What You Give"
DVBBS - "Not Going Home" ft. Gia Koka & CMC$

R&B/Soul Recording of the Year:

Jahkoy - Foreign Water
Jessie Reyez - Kiddo
Jhyve - Human
Keshia Chanté - Unbound 01
Daniel Caesar - Freudian

Reggae Recording of the Year:

Kirk Diamond - "Greater"
Kreesha Turner & K'Coneil - "Love How You Whine"
Ammoye - "The Light"
Blessed - "Hold Up Slow Down"
Eyesus - "Neva Judge"

Indigenous Music Album of the Year:

Indian City - Here & Now
Iskwé - The Fight Within
Kelly Fraser - Sedna
Buffy Sainte-Marie - Medicine Songs
DJ Shub - PowWowStep

Contemporary Roots Album of the Year:

The Jerry Cans - Inuusiq
The Weather Station - The Weather Station
Amelia Curran - Watershed
Bruce Cockburn - Bone on Bone
Buffy Sainte-Marie - Medicine Songs

Traditional Roots Album of the Year:

Jayme Stone - Jayme Stone's Folklife
The East Pointers - What We Leave Behind
The Dead South - Illusion & Doubt
Cassie and Maggie - The Willow Connection
Còig - Rove

Blues Album of the Year:

MonkeyJunk - Time to Roll
Steve Strongman - No Time Like Now
Williams, Wayne & Isaak - Big City, Back Country Blues
Big Dave McLean - Better the Devil You Know
Downchild - Something I've Done

Contemporary Christian/Gospel Album of the Year:

Jon Neufeld - We Are Free
Love & the Outcome - These Are the Days
Manafest - Stones
Matt Maher - Echoes
The Color - First Day of My Life

World Music Album of the Year:

Beny Esguerra and New Tradition - A New Tradition Vol. 2: Return of the KUISi
Kobo Town - Where the Galleon Sank
Autorickshaw - Meter
Battle of Santiago - La Migra
Briga - Femme

Jack Richardson Producer of the Year:

Jordan Evans & Matthew Burnett ("Get You ft. Kali Uchis", "We Find Love" – Freudian by Daniel Caesar)
Thomas "Tawgs" Salter ("PDA" – Hôtel de Ville by Scott Helman, "Electric Love" [co-producer Mike Wise] – Utopia by Serena Ryder)
Brian Howes & Jason Van Poederooyen ("Better Days" [co-producer Jacob Hoggard] – Cageless by Hedley, "The Drugs" [co-producer Ryan Guldemond] – No Culture by Mother Mother)
Felix Cartal ("Get What You Give" – Get What You Give by Felix Cartal, "Drifting Away" – Drifting Away by Felix Cartal)
Diana Krall ("L-O-V-E", "Night and Day" [co-producer Tommy Lipuma] – Turn Up the Quiet by Diana Krall)

Recording Engineer of the Year:

Riley Bell
Shawn Everett
Ben Kaplan
Eric Ratz
Gus van Go

Album Artwork of the Year:

The Lost Fingers - Coconut Christmas
Esmerine - Mechanics of Dominion
Daniel Caesar - Freudian
Do Make Say Think - Stubborn Persistent Illusions
Arcade Fire - Everything Now

Video of the Year:

Leonard Cohen - "Leaving the Table" (Christopher Mills)
Mother Mother - "The Drugs" (Emma Higgins)
Grimes - "Venus Fly" (Grimes)
Jessie Reyez - "Gatekeeper" (Peter Huang)
Arkells - "Knocking at the Door" (Shane Cunningham & Mark Myers)

Electronic Album of the Year:

Kid Koala - Music to Draw To: Satellite
Rezz - Mass Manipulation
Blue Hawaii - Tenderness
CRi - Someone Else
Dabin - Two Hearts

Metal/Hard Music Album of the Year:

Longhouse - II: Vanishing
METZ - Strange Peace
Striker - Striker
Anciients - Voice of the Void
Archspire - Relentless Mutation

Adult Contemporary Album of the Year:

Johnny Reid - Revival
Michael Bublé - Nobody But Me
Nuela Charles - The Grand Hustle
The Tenors - Christmas Together
Alysha Brilla - Rooted

Comedy Album of the Year:

Ivan Decker - I Wanted to Be a Dinosaur
K. Trevor Wilson - Sorry! (A Canadian Album)
Rebecca Kohler - In Living Kohler
Charlie Demers - Fatherhood
DJ Demers - [Indistinct Chatter]
Details

Contributed by

Bruce Leperre
MUSIC NEWS: SATURDAY, MARCH 24, 2018
(MUSIC-Hedley)
Hedley's frontman suggested Friday that the group's ``indefinite hiatus'' may not be permanent as the Vancouver pop-rockers closed out their tour's final show under a cloud of sexual misconduct allegations.
``This is goodnight, not goodbye,'' Jacob Hoggard told boisterous fans in Kelowna, B-C.
The floor seats at Prospera Place were mostly filled, but the arena had large empty spaces in the stands.
Hoggard has denied ever engaging in non-consensual sexual behaviour, but he admits he has behaved in a way that objectifies women.
The group has been dropped by its management team, blacklisted by scores of radio stations and abandoned by musicians booked as tour openers.
In announcing he'd be putting his career on hold, Hoggard promised to make real changes in his life, seek guidance from his family and learn from the -- quote -- ``amazing women in my life.''
(The Canadian Press)
---
(Bieber-Worst-SNL-Host)
Some former Saturday Night Live cast members have given their top pick for the worst guest host -- and it's a Canadian known for questionable behaviour.
Bill Hader and Jay Pharaoh were with Andy Cohen on Bravo's ``Watch What Happens Live'' when they awarded the dubious title to Justin Bieber -- who was host and musical guest in 2013.
Hader and Pharaoh didn't say what exactly Bieber did to make him the worst guest, however, Hader speculated that Bieber was exhausted and at the end of his rope after a tough schedule. (ABC)
---
(Taylor-Swift-Gun-Violence)
Thousands of people are expected to march in Washington D-C this weekend to demand action to end gun violence in American schools -- and a singing superstar is joining their cause.
Taylor Swift doesn't usually make political statements, but she says she supports the ``March For Our Lives'' campaign.
Swift says she was moved by the Parkland Florida high school shooting tragedy.
Seventeen people were killed and 17 more were wounded in the Valentine's Day shooting rampage. (ABC)
---
(Fatal-Fire-Movie-Set)
The charitable arm of New York City's fire department is donating 25-thousand dollars and collecting contributions for the family of a firefighter who died in a blaze on a movie set at a former jazz club.
Firefighter Michael Davidson was the son of a retired New York City firefighter and leaves a wife and four children.
He'd been cited for bravery four times during his 15 years on the job.
The blaze erupted Thursday night in a Harlem building being used as a set for ``Motherless Brooklyn,'' directed by Edward Norton.
(The Associated Press)
---
(Locane-Fatal-Accident)
A lawyer for former ``Melrose Place'' actress Amy Locane says he'll appeal a ruling ordering her to be re-sentenced for a fatal
2010 crash in New Jersey.
Locane was convicted in 2013 in the drunk driving crash that killed a 60-year old woman, and was sentenced to three years in prison.
She served about two-and-a-half years and was released in 2015.
Prosecutors and the victim's family objected, saying the sentence was too lenient, and on Friday an appeals court ordered a new sentencing. (The Associated Press)
---
(Edwards-Cause of Death)
The Cook County, Illinois medical examiner's office has confirmed that former Temptations lead singer Dennis Edwards died of complications from meningitis.
Edwards passed away on February 1st in Chicago after a long illness. He was 74.
The Birmingham, Alabama-born Edwards replaced founding member David Ruffin in 1968.
He was part of the lineup on hits such as ``Papa Was A Rollin'
Stone,'' ''Ball of Confusion`` and ''Cloud Nine,`` and along with the rest of the Temptations was inducted into the Rock & Roll Hall of Fame in 1989. (The Associated Press)
---
(Women-Wrestlers-Documentary)
A new documentary explores the stories of the first American black women to become pro wrestlers.
It features Ramona Isbell who is 78
She recalls she liked the money, the travel and the fun back then in the 1950s and 60s.
But she says to this day she's kept that part of her life secret saying, ``what are they going to say at church?''
``Lady Wrestler: The Amazing, Untold Story of African-American Women in the Ring'' debuts next Thursday at Ohio State University's Wexner Center for the Arts. (The Associated Press)
---
(The Canadian Press)
Details

Contributed by

Bruce Leperre
MUSIC NEWS: FRIDAY, MARCH 23, 2018
CELINE DION - EAR PROCEDURE
Celine Dion is calling off her Las Vegas shows for March and April because of a middle ear condition. Her management says the Canadian chanteuse has Patulous Eustachian tube, which causes hearing irregularities and makes it difficult for her to sing. She's been dealing with it for the past year or so and had treated it with ear drops, but they aren't working anymore. She is having surgery to correct the problem. Dion says her luck has not been very good lately and she offers her apologies. She plans to resume performing on May 22nd.
---
BILLY CORGAN - D'ARCY WRETZKY
Billy Corgan says the bridge with former Smashing Pumpkins bassist D'Arcy Wretzky is burned ``forever.'' Corgan tells The New York Times Wretzky making their correspondence public as they tried to negotiate a reunion of the original lineup ``demonstrates why she couldn't be involved.'' He says he believed there was a reason to give Wretzky a chance, ``despite plenty of empirical evidence that that was not a wise decision.'' Wretzky says Corgan can be charming and fun, but when it comes to money and giving credit, ``it's not pretty.'' She says Corgan stands to make twice as much as the other band members from the reunion. She says if everyone had been doing it for free, she would have done it for free.
---
PRINCE - INVESTIGATIVE DATA
A Minnesota prosecutor is reviewing law enforcement reports regarding the death of Prince to decide whether to file charges. Carver County Attorney Mark Metz says the investigative data in the case is not public information until the decision is made about charges. Autopsy data was released to Prince's siblings with an order of strict confidentiality. Prince's siblings want the investigative data in case they want to file civil lawsuits. Metz says he will address the release of the data at a hearing next week.
---
CARLY PEARCE - FORMER DOLLYWOOD PERFORMER
If you saw a show at Dollywood at a place called The Valley with a front porch as the stage about ten years ago, you might have seen Carly Pearce. She quit high school at 16 to be a Dollywood performer. She says the costumes were ``George Jones-style pearl snap shirts'' with long, unflattering denim skirts, cowboy boots and ugly belts, which they wore in 100-degree weather. Pearce says it was the time of her life. She met her Dollywood boss, Dolly Parton, but couldn't say two words to her because she was star-struck. Years later, Pearce happened to be on the ``Today'' show with Parton because they released albums on the same day, so she told Parton her story. She says Parton's name for is her ``little Dollywood girl.''
---
ELVIS PRESLEY - ARMY STINT
Graceland will kick off the morning tomorrow with reveille and a flag-raising ceremony conducted by the current members of the U-S Army unit in which Elvis Presley served. It's to mark the 60th anniversary of Presley's induction into the Army. Graceland also will open an exhibit called ``Private Presley'' with memorabilia from his time in the service.
Items include Presley's Army footlocker and the letters that his manager, Col. Tom Parker, wrote to the Army asking for a deferment so Presley could finish filming ``King Creole.'' Graceland will give free tickets tomorrow to active and retired U-S military, law enforcement officers and firefighters.
---
BLAKE SHELTON - THIRD RESTAURANT
Blake Shelton will open a third branch of his Ole Red entertainment venue, this time in Gatlinburg, Tennessee. It will be a 16-thousand-square-foot venue over several stories that includes a bar and restaurant, retail area, dance floor and performance space. It will open in spring of 2019. Shelton is about to open Ole Red Nashville in May. Another Ole Red opened in September in Shelton's hometown of Tishomingo, Oklahoma.
---
(The Associated Press)
Details

Contributed by

Bruce Leperre
MUSIC NEWS: THURSDAY, MARCH 22, 2018
HALSEY REVEALS MISCARRIAGE AND ENDOMETRIOSIS
Halsey will never forget being told three years ago that Vevo had 33-million impressions. That was the day she miscarried. Halsey tells the Endometriosis Foundation of America she was 20 and she was scheduled to perform a high-profile concert in Chicago for Vevo. She miscarried in her hotel room, not even knowing she was pregnant. Halsey says the reaction of her ``very young, very scared, very male managers'' was, ``It's 33 million impressions. This concert is kind of a big deal.'' Halsey says she took a painkiller, put on an adult incontinence diaper and a long T-shirt and did the show. She says it was at that moment she realized part of being a woman is ``being treated like you're a robot.'' She says she also learned she could overcome anything.
Halsey says that's how she found out she has endometriosis.
---
``BLURRED LINES'' DECISION UPHELD ON APPEAL
An attorney for Marvin Gaye's family says a federal appeals court ruling on the song ``Blurred Lines'' encourages creativity rather than stifles it. The 9th U-S Circuit Court of Appeals has upheld a lower court ruling that ``Blurred Lines'' by Robin Thicke and Pharrell Williams ripped off the Marvin Gaye song ``Got To Give It Up.'' Gaye family attorney Richard S Busch says the ruling encourages writers to create original work rather than take advantage of the success of others.
Howard King, the attorney for Thicke and Williams, says he stands by what the dissenting judge on the three-judge panel said. Judge Jacqueline Nguyen wrote the ruling sets a dangerous precedent because the Gaye estate has managed to copyright a musical style.
---
'N SYNC WILL REUNITE FOR HOLLYWOOD WALK OF FAME
'N Sync are getting back together! Just for a couple of hours, though, to accept a star on the Hollywood Walk of Fame. Justin Timberlake, J-C Chasez (shah-ZAY'), Lance Bass, Joey Fatone and Chris Kirkpatrick plan to attend the unveiling on April 30th. For 'N Sync fans, that's just in time for ``It's Gonna Be May.''
---
CHRIS JANSON BECOMES OPRY MEMBER
Garth Brooks surprised Chris Janson by inducting him into the Grand Ole Opry. Janson was inducted as the Opry's newest and youngest member on Tuesday. Brooks told Janson it was going to be the greatest night of his music career. Janson fought back tears as the crowd gave him a standing ovation. He thanked his wife for always having his back and his kids for not caring what he does for a living and saying, ``Whatever, Dad. Let's fish.''
---
BRUCE SPRINGSTEEN WILL DO BROADWAY SHOW THROUGH DECEMBER
Bruce Springsteen has extended his Broadway run yet again. Springsteen has added 81 more shows, which now puts the last show on December 15th. Springsteen had initially intended to do eight weeks of shows. He said he enjoyed it so much that he added more dates.
---
LOLLAPALOOZA ANNOUNCES LINEUP
The Weeknd, Bruno Mars, Jack White and Arctic Monkeys will headline Lollapalooza this summer. Among the more than
180 other acts are Travis Scott, The National, Vampire Weekend, Logic, Khalid (kah-LEED'), Camila Cabello, Walk The Moon and L-L Cool J Founder Perry Farrell will perform with featured guest musicians from his upcoming solo album. Lollapalooza will be held over four days in Chicago beginning August 2nd.
---
SELENA GOMEZ HITS BACK AT ONLINE BODY-SHAMERS
Selena Gomez says the beauty myth is ``an obsession with physical perfection'' that traps modern women in a world of self-hatred. That's her response to social media comments that she looks ``thick'' in photos that show her in a bikini while
on a trip to Australia. Gomez writes on Instagram she chooses to take care of herself because she wants to, ``not to prove anything to anyone.''
---
ROBIN ZANDER STEPS INTO ``ROCKTOPIA''
Cheap Trick singer Robin Zander will join the Broadway production ``Rocktopia'' for the final week of its run. He will step in April 23rd to 29th. Train singer Pat Monahan is a featured singer with ``Rocktopia'' through April 8th. The production is a combination of classic rock and classical compositions.
---
BRITNEY SPEARS WILL MODEL FOR KENZO
Britney Spears says she waited for the right fit and opportunity before agreeing to a model gig. She found it as the face of the clothing maker Kenzo. She will appear in ads modeling Kenzo's ``Collection Memento Number 2'' that features denim, baseball caps and floral tops.
---
JUSTIN TIMBERLAKE, DEMI LOVATO CALL OFF SHOWS, MOBY STILL GOES ON
The nor'easter that hit the eastern U-S is forcing the cancellation of several concerts. Justin Timberlake called off his show at New York's Madison Square Garden last night but plans to perform there tonight. Demi Lovato cancelled her show last night in Newark, New Jersey. New York's Apollo Theater called off its Amateur Night talent show. Moby still did his New York show. He said beforehand that he'd perform even if no one showed up.
---
(The Associated Press)
MUSIC Celine Dion
Celine Dion has cancelled a string of shows between March 27 and April 18 due to a hearing condition called Patulous Eustachian tube that she says will require a ``minimally invasive surgical procedure.''
The Quebec pop star had to cancel numerous shows at the Colosseum at Caesars Palace in Las Vegas in January due to what she then described as ``congestion and irritation of the vocal chords due to a lingering cold.''
At the time she said she expected to be ready to return to the stage by March 27.
A new statement on her official Facebook page says she has also been dealing with her ear condition over the past 12 to 18 months, ``which causes hearing irregularities, and makes it extremely difficult to sing.''
She is now expected to resume performing on May 22.
Ticketholders for the cancelled shows will receive refunds.
(The Canadian Press)
Details

Contributed by

Bruce Leperre
MUSIC NEWS: WEDNESDAY, MARCH 21, 2018
Junos Geddy Lee
Geddy Lee will usher the Barenaked Ladies, and former bandmate Steven Page, into the Canadian Music Hall of Fame on Sunday's Juno Awards broadcast.
The frontman of Rush, who was inducted into the Hall of Fame alongside his band in the 1990s, is among a lineup of new presenters unveiled for Canada's biggest celebration of music.
Others include the Northern Touch All-Stars, the powerhouse group of Canadian rappers who recorded the 1998 hip-hop track ``Northern Touch.'' The Rascalz, Checkmate, Kardinal Offishall, Thrust and Choclair will hand out the rap album award, while recognizing the 20th anniversary of their song, which became a staple of MuchMusic during the era.
The Juno Awards will be staged at Vancouver's Rogers Arena and air live on CBC-TV, and stream worldwide on the CBC Music website.
Performers include Jessie Reyez, Daniel Caesar, Arcade Fire and a tribute to Gord Downie performed by Dallas Green and Sarah Harmer.
(The Canadian Press)
ACMS ADD CHESNEY, LADY ANTEBELLUM
Kenny Chesney, Lady Antebellum, Blake Shelton and Keith Urban will join the lineup of entertainers for the Academy of Country Music Awards. Previously announced performers include Jason Aldean, Kelsea Ballerini, Dierks (DURKS) Bentley, Luke Bryan, Florida Georgia Line and Bebe Rexha, Miranda Lambert, Maren Morris and Thomas Rhett. The A-C-Ms are April 15th in Las Vegas and will be shown live on C-B-S.
---
NATIONAL RECORDING REGISTRY ADDS WORKS BY FLEETWOOD MAC, BILL HALEY
Fleetwood Mac's ``Rumours'' album, ``(We're Gonna) Rock Around The Clock'' by Bill Haley and His Comets and ``Rhythm is Gonna Get You'' by Gloria Estefan and Miami Sound Machine will be saved forever by the Library of Congress. The U-S library has announced its annual list of 25 recordings for its National Recording Registry, which preserves recordings of cultural or historical importance. Singles that make the list include Kenny Rogers' ``The Gambler,'' ''My Girl`` by The Temptations, ''Le Freak`` by Chic , ''Footloose`` by Kenny Loggins and ''Alice's Restaurant Massacree`` by Arlo Guthrie. Among the albums that will be preserved are Run-D-M-C's ''Raising Hell,`` Harry Belafonte's ''Calypso`` and ''The Sound of Music`` soundtrack.
---
RINGO STARR
Call him Sir Ringo now, or Sir Richard to be more precise. Either way, it's a fitting honour for the former Beatles drummer, who has waited decades for the recognition. The 77-year-old Ringo Starr received his long-awaited knighthood from Prince William yesterday. He used his real name Richard Starkey for the big event. He said the honour ``means a lot.'' It comes more than half a century after the youthful Beatles first went to Buckingham Palace to receive M-B-E awards. The other surviving Beatle, Paul McCartney, was knighted in 1997. Star said: ``I had dinner with him last week and we were both actually laughing about where we came from, and we've ended up in the palace and it's now Sir Paul and Sir Richard.''
---
LOGIC SAYS HIS MARRIAGE ``JUST DIDN'T WORK OUT''
Logic confirms the breakup of his marriage to singer Jessica Andrea. Logic tweets that after two years, they came to the ``loving conclusion'' they're better off as friends. He says there was no cheating, fighting or anger. As he puts it, ``It's very simple: it just didn't work out.'' He urges fans not to be sad but to be happy that they ended the marriage peacefully.
---
MUSICIANS GET INVOLVED- ``MARCH FOR OUR LIVES''
Justin Timberlake has teamed up with the mayor of Washington to promote the ``March for Our Lives'' rally on Saturday. W-T-O-P Radio reports Timberlake and Mayor Muriel Bowser made a video urging participation in the march, organized after 17 people were shot and killed at Marjory Stoneman Douglas High School in Parkland, Florida, last month. Ariana Grande (GRAHN'-day), Jennifer Hudson, Demi Lovato, Common and Vic Mensa will attend the march in Washington. Charlie Puth will attend the march in Los Angeles.
---
NE-YO SAYS HE'S ALWAYS BEEN OPEN TO HIRING WOMEN
Ne-Yo cares more about getting the right person for the job than maintaining any kind of ``boys club.''
Ne-Yo says he doesn't care ``if you're a man, woman, (or) puppy,''
if you can do the job well, it's yours. Ne-Yo says he's worked with female engineers and producers, but it's more about their ability than their gender. He says what he cares about is how good a person is at what he needs done.
---
SONGWRITERS HALL OF FAME WILL GIVE TOP HONOR TO NEIL DIAMOND
Neil Diamond will receive the highest honour from the Songwriters Hall of Fame. Diamond will be given the Johnny Mercer Award during the induction ceremony June 14th in New York.
It's given to a previous inductee whose body of work is considered ``the gold standard.'' Diamond was inducted in 1984.
---
BERKLEE WILL HONOR CASH, RODGERS, SPALDING
Rosanne Cash, Nile Rodgers and Esperanza Spalding will get honorary doctorates from the Berklee College of Music. For Spalding, it's a homecoming. She graduated from Berklee in 2005.
The honours will be presented during Berklee's commencement ceremony on May 12th in Boston. In keeping with tradition on the night before, students will hold a private concert during which they will play the music of Cash, Rodgers and Spalding.
---
ACMS ADD CHESNEY, LADY ANTEBELLUM
Kenny Chesney, Lady Antebellum, Blake Shelton and Keith Urban will join the lineup of entertainers for the Academy of Country Music Awards. Previously announced performers include Jason Aldean, Kelsea Ballerini, Dierks (DURKS) Bentley, Luke Bryan, Florida Georgia Line and Bebe Rexha, Miranda Lambert, Maren Morris and Thomas Rhett. The A-C-Ms are April 15th in Las Vegas and will be shown live on C-B-S.
---
(The Associated Press)
Details

Contributed by

Bruce Leperre
MUSIC NEWS: TUESDAY, MARCH 20, 2018
TREY SONGZ - ARRESTED
Trey Songz says he's the target of lies for someone else's personal gain. Songz was arrested on suspicion of felony domestic violence for punching a woman at a party February 18th in Los Angeles. Songz turned himself in to police yesterday morning. He was released on 50-thousand dollars bail. Andrea Buera told a news conference she was the woman. She says Songz hit her repeatedly because he did not like her talking to another man.
Songz' attorney did not return requests for comment. Songz tweets his lawyers and management told him not to say anything, but he wants his family, friends and fans to know he's being falsely accused.
---
FIFTH HARMONY - HIATUS
Fifth Harmony came together as solo artists. Now they're taking a break to pursue their own things. The group says in a statement they are going on hiatus to pursue solo endeavours, in their words, ``to stay authentic to ourselves and to you.'' They say by doing this, they will gain new experiences and strengths that they will bring back to Fifth Harmony. They will still honour their concert dates through the end of the year. Fifth Harmony was assembled as a group on ``The X Factor'' in 2012 after each one failed to advance as solo singers. Camila Cabello left the group in December, 2016.
---
JULEZ SANTANA - HEARING POSTPONED
Juelz Santana's detention hearing has been postponed while federal and state authorities sort out who will prosecute him. Authorities at a security checkpoint in Newark Liberty International Airport say last week they found a carry-on bag containing Santana's I-D, a loaded .38-calibre handgun and oxycodone pills for which he did not have a prescription. They say he fled the area but turned himself in three days later. Santana pleaded not guilty to state charges. He also faces federal charges in the same incident. Santana's hearing will likely be later this week.
---
PITBULL - U.N. VISIT
Pitbull is going to the United Nations for water.
Pitbull will discuss the global water crisis at the U-N on Thursday, World Water Day. That's the same day the U-N will announce a ten-year plan for sustainable development of water resources.
Pitbull is also leading a social media campaign to focus attention on the water crisis. Bruno Mars, Pink Maroon 5, Demi Lovato, Monica and Juanes also are participating.
---
(The Associated Press)
Details

Contributed by

Bruce Leperre
MUSIC NEWS: FRIDAY, MARCH 16, 2018
DRAKE AND TRAVIS SCOTT HELP BREAK TWITCH STREAMING RECORD
Who would sit around watching Drake and Travis Scott playing video games? About 630-thousand people. The live streaming video platform Twitch reports Drake, Scott and Pittsburgh Steelers receiver JuJu Smith-Schuster played ``Fortnite'' with gamer Tyler ``Ninja'' Blevins on Wednesday. It set a record for the most-viewed stream on Twitch, peaking at 630-thousand concurrent viewers. At first it was just Drake and Ninja, then Scott and Smith-Schuster joined to play as teams.
---
ELTON JOHN WILL PUT OUT TWO ALBUMS OF REMAKES OF HIS SONGS
Pink, Alessia Cara, Queens of the Stone Age and Coldplay will put their take on Elton John songs for a new album. Miranda Lambert, Dolly Parton, Little Big Town and Maren Morris will do the same for a different album of John's songs. The album ``Revamp'' will feature pop and rock stars remaking John's songs. Among the acts on that are Sam Smith, Miley Cyrus, Lady Gaga, Logic and Mary J Blige. The ``Restoration'' album will feature country acts, including Vince Gill, Lee Ann Womack, Chris Stapleton, Kacey Musgraves and Emmylou Harris. Both will come out April 6th. Many of those artists will appear on a John tribute special that will run on C-B-S April on 10th.
---
DOES MARTIN SHKRELI STILL HAVE THE WU-TANG ALBUM?
``Pharma Bro'' Martin Shkreli had until yesterday to tell the government whether he still has the unreleased Wu-Tang Clan album in his possession. Shkreli, a former pharmaceutical company investor, was sentenced to seven years in prison for securities fraud last week. He must forfeit his assets, which includes the only copy of the album ``Once Upon A Time In Shaolin'' that he bought for 2-million dollars in 2015. He put it up for sale on eBay in September but it's unknown if he sold it.
Shkreli had also claimed to own the unreleased Lil Wayne album ``Tha Carter Five.'' Shkreli's attorney, Ben Brafman, had no comment on the albums.
---
WHAT'S GOING ON IN NEIL YOUNG'S NEW MOVIE?
Neil Young calls the new offbeat pseudo-Western film in which he stars ``a great palate cleanser.'' Young portrays ``The Man in the Black Hat'' in the film ``Paradox.'' It also stars Willie Nelson and his sons Lukas and Micah Nelson. Daryl Hannah, Young's girlfriend, wrote and directed it, and at one point in the film she's floating behind Young, tied to his waist by a rope, while Young plays ukulele. Young says it's ``a little surreal but it's playful and loving. No violence, no hatred.'' It will have a limited theatre run, then Netflix will show it beginning next Friday. Hannah says her concern is that people are expecting ``a normal movie or a rock-and-roll documentary,'' but she hopes people ``take it in the lighthearted spirit it was intended.''
---
WHAT NICK JONAS NEEDS ON TOUR, AND WHAT HE WANTS
Nick Jonas does not need a lot on tour, except for insulin, because he's diabetic. However, number-one on his ``wants'' list is good sheets. Jonas says he brings his own sheets on tour because it's a personal thing. His mom once gave him sheets with his initials embroidered on them and he jokes it was in case he woke up and forgot who he is. He usually does not have a problem sleeping on a tour bus. He says the hum of the generator and the feeling of the road lulls him to sleep.
---
ACTS ANNOUNCED FOR DARYLE SINGLETARY TRIBUTE
Alison Krauss, Darryl Worley and Chris Young are among the acts who will perform at a concert in memory of Daryle Singletary. The ``Daryle Singletary Keepin' It Country Tribute Show'' is set for the Ryman Auditorium in Nashville on March 27th.
It's free and open to the public. Other performers include Rhonda Vincent, Rhett Akins, Jamey Johnson, Mo Pitney and Josh Turner. S ingletary died February 12th at the age of 46.
---
SNAPCHAT-RIHANNA
An ad on Snapchat asking users if they'd rather ``Slap Rihanna'' or ``Punch Chris Brown'' has spawned widespread outrage, including from the singer herself. Rihanna, who Brown was convicted of assaulting when she was his girlfriend in 2009, posted a statement on her Snapchat and Instagram accounts saying the ad intentionally brings shame to domestic violence victims. A spokesman for the visual-messaging app said in an email yesterday the ad was ``disgusting'' and a ``terrible mistake.''
---
OK GO'S VIDEOS: MORE THAN JUST COOL STUFF TO WATCH
OK Go are so flattered that teachers are using their videos as classroom tools that the band will provide lesson plans. OK Go have created a website for teachers called OK Go Sandbox. It breaks down how OK Go made three videos so teachers can explain concepts in physics and math. In the ``Needing/Getting'' video, OK Go uses a car to play one-thousand musical instruments.
For the ``This Too Shall Pass'' video, they linked simple machines to create a chain reaction. ``The One Moment'' video was filmed in four seconds, but is slowed down to fit the song. Singer Damian Kulash (KOO'-lahs) made a presentation about the site to the National Science Teachers Association conference in Atlanta yesterday.
---
(The Associated Press)
Details

Contributed by

Bruce Leperre
MUSIC NEWS: THURSDAY, MARCH 15, 2018
``AMERICAN IDOL'' CONTESTANT SAYS KATY PERRY KISS MADE HIM UNCOMFORTABLE
Katy Perry's representatives have not responded to a New York Times story in which an ``American Idol'' contestant said Perry's kiss during his audition was not welcomed.
Nineteen-year-old Benjamin Glaze of Enid, Oklahoma, had said in his audition he had never kissed a girl. Perry asked him to kiss her cheek, but she turned her head and planted one on his lips. He failed to get a ticket to Hollywood. Glaze says he had a conservative upbringing and was saving his first kiss for someone special. He says Perry made him ``a tad bit uncomfortable'' and he would have said no if she had asked first. He says he does not consider it sexual harassment and he's grateful for the extra T-V exposure for his music.
---
JAMACIAN ARTIST SUES MILEY CYRUS OVER ``WE CAN'T STOP''
Here's another one of those cases in which a big pop hit is sued for ``borrowing'' from another song. In this case, the target of the lawsuit is Miley Cyrus. She's being sued by Jamaican artist Flourgon over the 2013 Cyrus song. ``We Can't Stop.'' There's a line in Cyrus' song that says, ``We run things, things don't run we.'' The Flourgon song has the line We run things, things no run we.`` The lawsuit seeks 300-million dollars in damages.
---
MEEK MILL - PROSECUTION WEIGHS IN
Looks like it isn't just Meek Mill, his family and fans who want to see him freed from custody. The prosecutors handling the rapper's case say they have no objection to Mill being free as he appeals his sentence for probation violation.
They say they are concerned that his conviction will ultimately be tossed out. Mill was sentenced in November to 2-to-4 years in prison for violating probation on a gun and drug case dating back about a decade. The judge who sentenced Mill has come under fire from the rapper's attorneys, who say Genece Brinkley should recuse herself from the case.
---
SCOTTY McCREERY DETAILS THE HISTORY OF ``FIVE MORE MINUTES''
Scotty McCreery was convinced that the best song he ever wrote was going to get lost because of his record label problems. McCreery lost his record deal two years ago, including the rights to the songs he had recorded. McCreery fought for a year to get back the rights to one song in particular: ``Five More Minutes.'' He says there's not often a second chance in Nashville, and if he was going to bet his career on anything, he bet it on ``Five More Minutes.'' It became a hit. McCreery says he wrote that song after the death of his grandfather, who was a real character. McCreery says he was the kind of guy doing cannonballs into the pool at the age of 85.
---
JUELZ SANTANA PLEA
Juelz Santana has pleaded not guilty to drug and gun charges stemming from an incident at Newark Liberty International Airport last week. The rapper entered his plea yesterday to two state weapons charges and a drug possession charge.
Authorities say security personnel found a loaded .38-calibre handgun and oxycodone pills he didn't have a prescription for in a carry-on bag containing his identification last Friday. He's next due in court on April 9th.
---
DUA LIPA HAS HER WISDOM TEETH REMOVED
Dua Lipa's wisdom teeth have forced her to drop out of some dates supporting Bruno Mars overseas. Lipa tweets she's been in ``awful pain'' and her dentist advised her to get those teeth out right away. She posted a video of herself putting a compress against her swollen jaw. She says she's been enjoying the tour so much and she's ``so upset that life has gotten in the way.''
The concerts affected are in Australia and New Zealand this week.
---
GLENN TIPTON GIVES PERSONAL STATEMENT ON PARKINSON'S DISEASE
Judas Priest guitarist Glenn Tipton says he would ``never want to compromise the greatest metal band in the world'' by giving anything but his best. Judas Priest recently announced Tipton will pull back from touring because he's got Parkinson's disease. Tipton says in a statement on the band's website he was diagnosed four years ago, but his specialist said Tipton had already had it for ten years. Tipton says he's overwhelmed by the support he's gotten. He promises he will still write and record with Priest and join them on stage when he's feeling up to it.
---
KANE BROWN SETS GUINNESS WORLD RECORD
Guinness World Records has just awarded a record for the first act to top five U-S country charts simultaneously. Is it Carrie Underwood? Garth Brooks? Luke Bryan?
No, it's Kane Brown. He topped Billboard's Country Albums chart, Country Digital Song Sales, Country Airplay, Hot Country Songs and Country Streaming Songs on October 28th. Kane says he remembers as a boy looking at the Guinness book for all the records, and he can't believe his name gets to be in it. Guinness recently presented him with a plaque for the achievement.
---
VALERIE SIMPSON JOINS CAST OF ``CHICAGO''
Valerie Simpson of Ashford and Simpson has made her Broadway debut. She stepped into the role of Mama Morton in the Broadway revival of ``Chicago.'' Her first performance was Monday.
---
(The Associated Press)
Details

Contributed by

Bruce Leperre
MUSIC NEWS: TUESDAY, MARCH 13, 2018

BARENAKED LADIES
The Barenaked Ladies with Steven Page will be among the performers at this year's Juno Awards. As previously announced, the band will be inducted into the Canadian Music Hall of Fame at the show, which will air on C-B-C from Vancouver on March 25th. Now organizers say they'll also perform together, nearly a decade after Page left the group he co-founded. Other performers for the Junos broadcast include jazz star Diana Krall, pop artist Shawn Hook, and Nunavut indie roots band The Jerry Cans.
---
JUELZ SANTANA - AIRPORT INCIDENT
Juelz Santana faces two weapons charges after a carry-on bag containing a loaded .38-calibre gun and his identification were left at a security checkpoint in Newark's airport on Friday. Santana surrendered to Port Authority Police early yesterday. Officials say he ran when the gun was discovered as the bag went through an X-ray machine.
---
LITTLE BIG TOWN - ACMS
Little Big Town feels that holding the Academy of Country Music Awards in Las Vegas could be a raw reminder of what happened in Las Vegas nearly six months ago, but potentially therapeutic, too. A gunman killed 58 people including four Canadians and wounded hundreds of others at the Route 91 Harvest Festival in Las Vegas on Oct. 1st. L-B-T's Philip Sweet says he anticipates the A-C-M's will be a time of healing and remembering, but also moving forward in a positive way, stronger than ever. Bandmate Karen Fairchild says country musicians always look out for each other, but a tragedy like that took it took it to a different level. She says the A-C-M's will probably be a very emotional time. The A-C-M's are April 15th.
---
KID ROCK - WWE - HALL OF FAME
Kid Rock is getting a Hall of Fame induction.
Not the Rock Hall -- the W-W-E Hall. The W-W-E will induct Rock into the celebrity wing of its hall of fame on April 6 in New Orleans.
Rock's songs have been used as entrance music for several wrestlers as well as the theme music for several W-W-E pay-per-view events.
Rock also has performed at W-W-E events. Others getting inducted into the W-W-E Hall of Fame are Goldberg, The Dudley Boyz, Ivory, Jeff Jarrett and Hillbilly Jim.
---
BILLY CORGAN - TEA SHOP
Billy Corgan is giving away tea for free at his tea shop in suburban Chicago, because he's forced to close up. Corgan writes on Instagram his Madame Zuzu's Teahouse will close Sunday ``for various reasons which involve tenancy, but certainly nothing to do with the strength of the business.'' He says there will be free tea and special last-day sales on Sunday. Corgan says he plans to relocate, but part of the holdup is the lack of ideal spots. He says he hopes to stay in Highland Park, Illinois, which is where the current shop is.
---
STEVE MORSE - GUITAR STOLEN
Guitarist Steve Morse of the Dixie Dregs is searching for a guitar that was stolen while on tour. Morse's website says the dark green custom-built Buscarino acoustic guitar was taken as the band was loading in for a concert at Washington's Lincoln Theatre last Wednesday. A reward is being offered for its return, no questions asked.
---
(The Associated Press)
Details

Contributed by

Bruce Leperre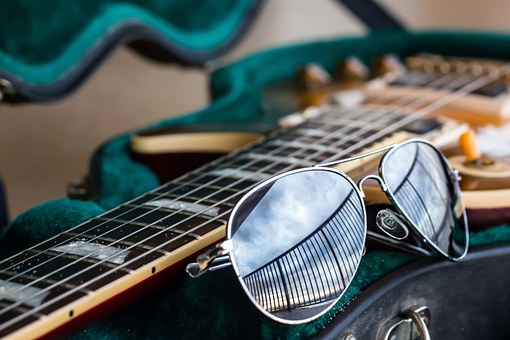 ``AMERICAN IDOL'' - HOSTS
Lionel Richie says his motto used to be that he was ``addicted to exhaustion.'' Then he met Luke Bryan and Katy Perry. He jokes that after dealing with them as the new ``American Idol'' judges, he ``might want to take a vacation.'' However, he says it's a lot of fun working with Bryan and Perry, as well as the contestants. Richie says they try to give constructive criticism because they've been there themselves. Richie says they're teaching the contestants at ``the University of American Idol.'' The new version of ``Idol'' premieres Sunday on A-B-C.
---
DAVID BYRNE - MISTAKENLY VOTING
It might be a surprise to you to learn that former Talking Heads frontman David Byrne was not born in America. It might be even more of a surprise to learn that he became a U-S citizen so he could vote -- legally. Byrne was born in Scotland and spent part of his childhood in Hamilton, Ontario. He moved to the U-S as a child and had a green card for most of his life. He became a citizen in 2012 because he found out he was not supposed to be voting. He says he was under the mistaken impression that green card holders could vote for local candidates, but not for president. Byrne says he went to his local elementary school to vote and it was the first time he was stopped. He says it ``felt good'' to gain his citizenship. Byrne's new album, ``American Utopia,'' is out today.
---
DIERKS BENTLEY - ACM PERFORMANCE
Dierks Bentley would like a photo of that special woman in your life. Bentley is asking for fans to submit photos of their mothers, sisters, daughters, friends or other ``everyday female heroes.'' Bentley will use the photos in the background of his performance of ``Woman, Amen'' during the Academy of Country Music Awards on April 15th. Photos should be taken on a solid, neutral-coloured background and posted to Twitter or Instagram by April 4th
---
IMAGINE DRAGONS-MAROON 5 - MARCH MADNESS FESTIVAL
Imagine Dragons and Maroon 5 are jumping into March Madness. They are the first performers announced for the N-C-Double-A March Madness Festival, set for March 30th through April 1st in San Antonio. More acts will be announced later. The festival is free and will be livestreamed at NCAA-dot-com. The men's Final Four will be held March 31st in San Antonio, while the national championship is April 2nd.
---
SHANIA TWAIN - COURTNEY LOVE - HALSEY - ``RUPAUL'S DRAG RACE''
Canadian country star Shania Twain, Courtney Love and Halsey will be guest judges on the next season of ``RuPaul's Drag Race.'' Other guest judges include Lena Dunham, Broadway star Audra McDonald, Emily V. Gordon and Kumail Nanjiani of ``The Big Sick,'' Abbi Jacobson and Ilana Glazer of ``Broad City'' and Padma Lakshmi of ``Top Chef.'' Christina Aguilera will appear on the premiere episode, which runs March 22nd on V-H-1.
THE NAKED AND FAMOUS - MEMBERS EXIT
The Naked and Famous are down two band members.
Singer-guitarist Thom Powers writes on social media that keyboardist Aaron Short and drummer Jesse Wood have left the band to ``pursue new life-paths.'' Powers says they're all still friends and they will miss Short and Wood dearly. Powers and singer-keyboardist Alisa Xayalith have released a new version of their 2011 hit ``Young Blood'' to showcase the band's new sound.
---
COUNTRY MUSIC HALL OF FAME INDUCTEES - ANNOUNCEMENT
Garth Brooks and Trisha Yearwood will reveal the next members of the Country Music Hall of Fame. They will make the announcement on March 27th at the Country Music Hall of Fame and Museum in Nashville.
---
(The Associated Press)
Details

Contributed by

Bruce Leperre