Music News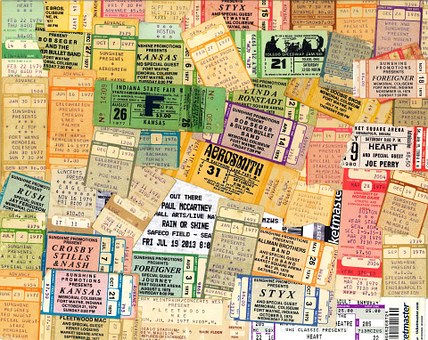 MUSIC NEWS: FRIDAY, MAY 18, 2018
T.I. ARREST - SECURITY GUARD'S CALL
A security guard said he felt threatened during an argument with T.I. that led to the Grammy-winning hip-hop artist's arrest outside his gated community near Atlanta. In a 10-minute phone call, the guard at Eagles Landing Country Club told a 9-1-1 dispatcher early Wednesday that a resident kept asking for his name and knocking on the guard shack door. The security guard said during the call he didn't recognize the resident. T.I. had lost his key and the guard initially wouldn't let him into the neighbourhood, said Henry County Deputy Police Chief Mike Ireland. The rapper was arrested and charged with disorderly conduct, public drunkenness and simple assault and then released on bail. The rapper's attorney, Steve Sadow, issued a statement saying his client had been ``wrongfully arrested.'' Sadow said the guard was asleep when T.I.arrived and it took ``some time to wake up the sleeping guard.''
---
WHITNEY HOUSTON - MOLESTATION CLAIM
Representatives for Dionne Warwick have not returned messages about a claim coming out of a new documentary about Whitney Houston. Friends of the late pop star allege the singer was molested as a child by her cousin Dee Dee Warwick _ Dionne Warwick's sister. Houston's longtime assistant Mary Jones tells filmmaker Kevin Macdonald the late singer told her Dee Dee Warwick molested her at a young age. Jones claims that made Houston question her own sexuality _ and contributed to her drug problems.
Dee Dee Warwick, who was 18- years-older than Houston, died in 2008.
---
3 DOORS DOWN GUITARIST - TRIAL
A pain specialist is faulting prescriptions by an Alabama physician charged with federal crimes in the 2016 drug overdose death of a former guitarist for rock band 3 Doors Down. Dr.
Richard Snellgrove is charged of unlawful distribution of drugs and health care fraud in a case tied to the death of Matthew Roberts.
The physician faces up to 240 years in prison and up to 2.8-million dollars in fines if convicted. Al-dot-com reports Dr. Rahul Vohra testified that Snellgrove's records don't justify the painkillers he was prescribing, especially because he knew Roberts struggled with addiction. Vohra said a doctor has the responsibility to act when a patient shows signs of addiction.
---
BACKSTREET BOYS - NEW SINGLE
The Backstreet Boys have a new single. They released ``Don't Go Breaking My Heart'' yesterday, along with a video that shows the foursome dancing in sync. Singer Nick Carter tweeted thanks to fans for 25 years of support. Carter, Brian Littrell, Kevin Richardson, A-J McLean and Howie Dorough will resume a 21-show Las Vegas residency in July.
---
MICHAEL JACKSON - STREET NAMED
Michael Jackson is getting his own street name in Motown, which first launched him into superstardom. A section of downtown Detroit will be renamed Michael Jackson Avenue during a June 15th ceremony. The announcement came earlier this week, in advance of next month's Detroit Music Weekend. Four of Jackson's brothers _ Jackie, Tito, Jermaine and Marlon _ are scheduled to perform during the festival. They also will receive a key to the city. The Gary, Indiana, brothers signed in 1968 with Detroit's Motown and had hits that included ``I Want You Back'' and ``A-B-C.''
Michael later would leave Motown and in 1984 recorded ``Thriller'' which became the bestselling album of all time.
---
THE WEEKND - TIME MAGAZINE
Canadian R&B superstar the Weeknd is among the celebrities gracing the cover of Time magazine's ``Next Generation Leaders'' edition. The singer, born Abel Tesfaye, joins a list of 10 activists, artists and athletes who the publication chose as influential cultural figures. Tesfaye spoke with a Time journalist less than a week after his headlining spot at Coachella, saying that he felt he worked his entire life for a gig at the high-profile music festival. Other ``Next Generation Leaders'' given their own Time magazine covers this year include American pop singer Ariana Grande and British fashion model Adwoa Aboah.
---
DESPACITO - SUBWAY
Two accordion players who have entertained -- and annoyed -- Toronto subway riders with their performances of the hit song ``Despacito'' have learned a new tune. However, the city's transit agency says the men are still breaking the law. The pair, whose performances on subway cars have circulated online in recent weeks, had been warned to stop or risk being fined as busking on trains isn't allowed. A video posted online this week now shows them playing a different song on the subway. The men have been issued one ticket with a set fine of 235-dollars and two summonses compelling them to appear before a justice of the peace for a penalty.
---
(The Associated Press)
Details

Contributed by

Bruce Leperre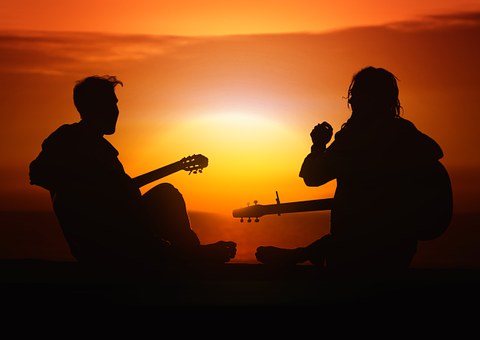 MUSIC NEWS: WEDNESDAY, MAY 16, 2018
Burton Cummings Crash
Canadian music icon Burton Cummings says he is recovering from several injuries he suffered in a car crash last Sunday in Los Angeles.
In a lengthy Facebook post, the Winnipeg rocker and former frontman for The Guess Who writes that he was struck by a driver who ran a red light and that there were five people in the other car, including a baby.
Cummings said he suffered a concussion due to his head cracking the windshield in addition to cuts and ``serious bruising on both arms,'' a very painful left leg and intense back pain.
He wrote that he's in a ``lot of physical pain'' and needs some ``serious healing time,'' adding he's ``trying to focus on just how lucky'' he is not to have been killed or crippled.
Cummings said the worst thing is that his mind has been ``reliving the crash ? that sound and fear and unexpected horror.''
``I know I'm going to have to get some help getting over the shock. That's the worst part right now ? trying to keep telling myself that I'm okay.''
(The Canadian Press)
KURT COBAIN - DEATH PHOTOS
The Washington State Court of Appeals has ruled that photographs from the scene of Nirvana frontman Kurt Cobain's death will not be released publicly. KING5-TV reports the court ruled yesterday that the photographs are exempt from Washington state's Public Records Act and releasing them would ``violate the Cobain family's due process rights under the 14th Amendment.''
Cobain's widow, Courtney Love, and his daughter _ a toddler at the time of her dad's death _ filed testimonies to keep the photos from being made public. The ruling comes after Seattle journalist Richard Lee appealed the case's dismissal. Lee has pursued the release of 55 photos in an attempt to prove Cobain didn't die from suicide in 1994, but rather was killed.
---
DJ KHALED - BET AWARD NOMINATIONS
D-J Khaled has reason to be grateful.
He's been nominated for a leading six trophies for the B-E-T Awards.
The nominations for next month's ceremony were announced last night.
Among the awards Khaled was nominated for are album of the year for ``Grateful'' and video of the year for ``Wild Thoughts,'' featuring Rihanna and Bryson Tiller. Other top nominees include Migos and SZA (SIH'-zah), both of whom were nominated for four awards. Toronto's Drake, Bruno Mars, Beyonce, Jay-Z, Cardi B, and Chris Brown are also up for key awards. The B-E-T Awards will air live on June 24th from Los Angeles.
---
JAY-Z - THE SEC
Jay-Z has spent a long day yesterday at the New York offices of the Securities and Exchange Commission. The rapper-businessman was there to answer questions from S-E-C investigators as part of their probe of the Iconix Brand Group.
Iconix bought assets of Jay-Z's Rocawear apparel brand in 2007. The S-E-C had to go to court to get Jay-Z to answer questions in the matter. A federal judge ordered the rapper to give a deposition last week. Lawyers for Jay-Z, say they don't think the rapper he had any relevant information to share with S-E-C investigators.
---
STEVIE WONDER - VEGAS SHOWS
Musician and singer Stevie Wonder will perform a series of shows in Las Vegas in August. Casino giant M-G-M Resorts International and entertainment company Live Nation Las Vegas say Wonder will do five shows at the Park Theater starting Aug. 3rd. The 5,300-seat venue is located at the Park M-G-M casino-resort, which recently hosted the residencies of Cher and Ricky Martin. Tickets start at 69-dollars and go on sale May 21st. Wonder, who is 68, announced last week he'd be playing a series of shows in Las Vegas and elsewhere in the coming months that celebrate life, love and music and push back against troubled times.
---
U2 - APOLLO THEATRE
U2 will put on a special one-night show at New York's historic Apollo Theatre. But don't go looking for tickets.
It's an invitation-only event for SiriusXM subscribers. The company says U2 will play songs from its ``Songs of Experience'' album along with classics from its career. Bono calls it a bucket-list moment and says it's ``an incredible honour'' to play on the same stage in Harlem that has hosted the legends of soul. SiriusXM subscribers can win tickets to the June 11th performance through an invitation sent by email.
---
SAD MUSIC STUDY
A study of hundreds of thousands of popular songs over the past three decades has found a downward trend in happiness and an increase in sadness, as the chirpy band Wham! gave way to the moody Sam Smith. For the report in the journal Royal Society Open Science, researchers at the University of California at Irvine looked at 500-thousand songs released in the U-K between 1985 and 2015, and categorized them according to their mood. ``'Happiness' is going down, 'brightness' is going down, 'sadness' is going up, and at the same time, the songs are becoming more 'danceable' and more 'party-like,''' co-author Natalia L. Komarova told The Associated Press.
---
AMERICANA MUSIC ASSOCIATION - NOMINEES
Jason Isbell leads the nominees for the Americana Music Association's Honors and Awards with nominations in four categories. Other nominations announced yesterday are for country singer Margo Price and folk singer Brandi Carlile. Each got nods for artist, song and album of the year. The 17th annual Americana Music Association Awards are Sept. 12th in Nashville.
---
(The Associated Press)
Details

Contributed by

Bruce Leperre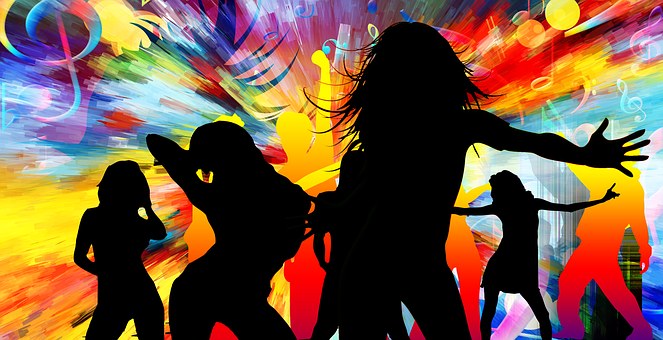 MUSIC NEWS: TUESDAY, MAY 15, 2018
RIHANNA - BREAK-IN
Authorities say a man who broke into Rihanna's Hollywood Hills home and spent 12 hours there has been charged with stalking the singer, who was not at home at the time. Los Angeles County prosecutors say 26-year-old Eduardo Leon of Fullerton was charged Monday with felony counts of stalking, burglary and vandalism, and a misdemeanour count of resisting arrest. He appeared in court Monday and pleaded not guilty to all of the charges. Leon is accused of climbing over a fence and breaking into the house on May 9th. Authorities say Rihanna's assistant found him and called police.
---
DRAKE - TOUR
Drake is going on tour. The 31-year-old announced the ``Aubrey and The Three Amigos Tour'' on Monday. Drake will be joined by ``Walk It Talk It'' collaborators Migos and special guests on the North American leg through the summer and fall. The 41-date tour starts July 26 in Salt Lake City. The Toronto rapper has released the singles ``God's Plan'' and ``Nice For What'' ahead of his anticipated fifth studio album ``Scorpion.''
---
PETE WENTZ - BABY
Fall Out Boy's Pete Wentz had a special Mother's Day announcement. The 38-year-old took to Instagram on Sunday to announce the birth of his daughter with partner Meagan Camper. He wrote he's grateful Marvel Jane Wentz is here and she's ``ready to takeover the world.'' Marvel is Wentz's third child and first daughter. The couple has a son, and Wentz had a boy with his ex, Ashlee Simpson.
---
MUSICAL AUCTIONS
Music fans looking for a piece of history are going to get a chance to own guitars, outfits and other memorabilia from the likes of Prince, Bob Dylan, George Harrison and others.
Julien's Auctions is hosting two days of auctions focused on musical artists at the Hard Rock Cafe New York and online. A public preview of the items opened yesterday. The auction days are Friday and Saturday. The first auction day is dedicated to Prince, the musical legend who died in April 2016. The items include a guitar the artist had commissioned, as well as a number of outfits he wore at different performances, and handwritten lyrics. The second day's items include guitars played by Bob Dylan and George Harrison, as well as costumes and jewelry.
---
(The Associated Press)
Details

Contributed by

Bruce Leperre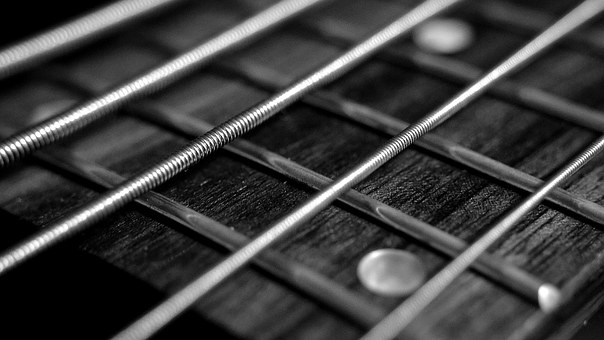 R. KELLY - CONCERT PROTESTS
Critics of R. Kelly are targeting his concert in Greensboro, North Carolina, tomorrow. Brandi Collins-Calhoun of the YWCA of Greensboro wrote a letter to the Greensboro Coliseum threatening a protest with community leaders if the show is not cancelled. Collins-Calhoun says the venue is ``hosting a repeat offender.'' A Coliseum spokesman declined comment on the letter. Several women have accused Kelly of sexual and physical abuse. Kelly denies the charges. His appearance at a concert in Chicago last weekend was abruptly cancelled. Kelly had said that show was called off because of ``rumours.''
---
KATY PERRY - TAYLOR SWIFT
Taylor Swift says the gift Katy Perry sent her means so much to her. Swift posted a video that shows a box with an olive branch that Perry had sent to Swift's dressing room for the opening night of Swift's tour in Glendale, Arizona, on Tuesday.
Perry sent a note that says she's ``deeply sorry'' and wants to clear the air. Swift and Perry had been feuding since 2014, when Swift told Rolling Stone magazine another singer had taken one of her dancers.
---
3 DOORS DOWN - TRIAL
The trial begins tomorrow for a Fairhope, Alabama, physician charged with improperly prescribing the drugs that killed former 3 Doors Down guitarist Matthew Roberts. Dr. Richard Snellgrove faces a 13-count federal indictment, including unlawful distribution of controlled substances and health care fraud. He's accused of prescribing fentanyl and other drugs to Roberts, who died of an overdose in August, 2016 near Milwaukee.
---
THE EAGLES - LIFE BEYOND GLENN FREY
Glenn Frey's widow says The Eagles' concerts without him are emotionally wrenching. Cindy Frey says it's still hard to get past her husband's death in 2016, but ``somehow we're holding him even closer in some sort of strange weird way.'' Glenn and Cindy Frey's 24-year-old son, Deacon Frey, has been playing with The Eagles on tour. He says he practices more for that than any other show he's ever done. He calls it ``really scary and really exciting.'' A Glenn Frey boxed set, ``Above the Clouds,'' comes out tomorrow.
---
GRAMMYS - DIVERSITY TASK FORCE
SANTA MONICA, Calif. (AP) _ Cam, Common and Sheryl Crow are part of the task force formed by the Recording Academy to address why women are underrepresented in the music industry and in the academy itself. Andra Day, Jimmy Jam and a number of industry professionals will be part of the academy's 16-member task force on diversity and inclusion. One of its first jobs is to ask the public for suggestions. You can add your input at grammy-dot-com/taskforcefeedback. The Recording Academy came under fire when a recent University of Southern California study found that between 2012 and 2017, more than 90 per cent of Grammy nominees in the top five categories were male.
---
SCOTT HUTCHISON - MISSING
Frightened Rabbit singer Scott Hutchison is missing. The band wrote on their website yesterday they're worried that Hutchison has been ``missing for a little while now.'' They have filed a missing-persons report. They warn that Hutchison ``may be in a fragile state and may not be making the best decisions for himself right now.'' Scotland Police say Hutchison was spotted on a surveillance video leaving a hotel early yesterday outside Edinburgh Frightened Rabbit is known in the U-S for their 2016 Triple-A hit ``Get Out.''
---
CAMILA CABELLO - WRITING PROCESS
Camila Cabello had a list of song titles. Her producer, Frank Dukes, had a bunch of beats. Putting them together is how they wrote her ``Camila'' album. Cabello says she'd come to Dukes with ideas, and some of them he liked and some he didn't. When they hit on something that seemed to work, they'd put together a whole song. Cabello admits she has a flair for the dramatic and credits her upbringing for that. Cabello says Hispanics are very passionate and she listened to dramatic Latin love songs from a very young age.
---
JASON ALDEAN - NASHVILLE RESTAURANT
Jason Aldean says he hopes everyone coming to Nashville for C-M-A Fest will help him break in his new bar. Jason Aldean's Kitchen and Roof Top Bar will open in June with live music on two floors every day. A classic '52 Chevy pickup truck will be suspended above the eating area. A 1961 John Deere tractor will be inside, as a nod to Aldean's song ``Big Green Tractor.'' Aldean's mother's homemade peach cobbler is on the menu, as is cotton candy.
The menu consists of steaks, burgers and entrees with a Southern flavour.
---
MUSK - GRIMES - RELATIONSHIP
Since appearing side by side on the red carpet this week, Tesla C-E-O Elon Musk and Canadian musician Grimes have been pegged as an unlikely romantic pair. However, an intimacy expert says flirty online banter is a common way to find a match.
Toronto-born sex educator Shan Boodram believes the two may have been able to bridge their apparent divides with a form of long-distance courtship -- the social media romance. Musk shared a video on social media of him twirling a darkly dolled-up Grimes in his arms under the stony gaze of statues at the Met Gala in New York. The 46-year-old Musk has been gushing about the 30-year-old synth-pop star on Twitter since their public debut together at a fashion event on Monday.
---
SMASHING PUMPKINS - CANADIAN DATES ADDED
Billy Corgan and his Smashing Pumpkins bandmates are putting more faith in Canada, adding three more stops north of the border for its ``Shiny and Oh So Bright'' tour over the summer.
The Smashing Pumpkins will now play London, Ontario, Calgary and Edmonton, on top of previously announced dates in Montreal and Toronto. Toronto band Metric will perform as opening act for most shows on the North American tour. It marks the first time in nearly 20 years the Pumpkins have featured Corgan alongside founding members Jimmy Chamberlin and James Iha. The band's former bassist D'Arcy Wretzky won't be part of the reunion.
---
(The Associated Press)
Details

Contributed by

Bruce Leperre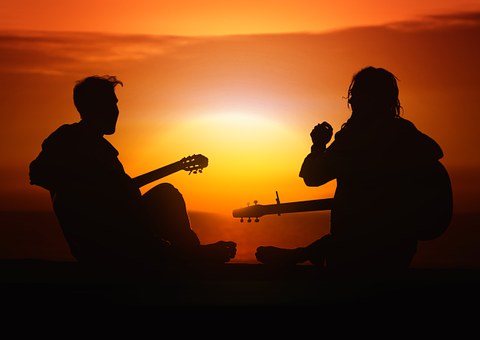 MUSIC NEWS: MAY 9, 2018
ACM HONOURS - PREVIEW
Alan Jackson, Dierks Bentley and Darius Rucker are among the musicians who will get special awards during the Academy of Country Music Honours. Jackson will be recognized for being a multi-faceted artist who has advanced the popularity of country music. Bentley will get the Merle Haggard Spirit Award, given to an artist who blazes his or her own path like Haggard did.
Rucker will get an award for his philanthropy. Sam Hunt and Rhett Akins will be honoured as well. The A-C-M Honours are set for Aug.22nd in Nashville.
---
LIFETIME - R. KELLY ALLEGATIONS
Lifetime Television is working on a documentary series and movie about the allegations of abuse against R. Kelly. One of the producers, Joel Karsberg, says they've been working for more than a year on bringing forth the stories of the women impacted by Kelly. Air dates were not announced.
---
NYC FILM SET FIRE - EXPLAINED
NEW YORK (AP) _ Authorities in New York City say they now know what caused a fatal fire last month at a Harlem building being used as a film set. Officials say a boiler is to blame. The heat from the boiler ignited nearby materials in the building's cellar, triggering the blaze. It was able to spread as quickly as it did because the building's sprinkler system was shut off. A firefighter died. The building was used to film ``Motherless Brooklyn,'' starring Ed Norton and Bruce Willis.
---
IAN ANDERSON - JETHRO TULL
Jethro Tull frontman Ian Anderson would rather hang out with his books and cats than party with rock stars. Anderson says he finds it ``spiritually uplifting'' to take a cat for a walk in his garden. He says they are two solitary creatures who come together for a bonding experience. He says after about 10 or 15 minutes, he and the cat say, ``See ya. I've got something more important to do.''
---
JAY-Z -TESTIMONY
Jay-Z's lawyers went to court yesterday to say he's too busy getting ready for a tour to answer questions from the U-S Securities and Exchange Commission, and his answers aren't needed anyway. A New York Judge says, too bad. U-S District Judge Paul Gardephe says Jay-Z cannot dodge giving a deposition to the SEC anymore after Jay-Z fought two subpoenas. The S-E-C is investigating Iconix Brand Group, which bought Jay-Z's Rocawear apparel brand a decade ago. Gardephe says the S-E-C has shown Jay-Z's participation in communications about the sale is relevant to the probe into Iconix. Jay-Z is required to give a deposition on Tuesday.
---
OBIT - BIG T
The rapper who sang the hook for the Lil' Troy hit ``Wanna Be A Baller'' has died. Big T -- A-K-A Terence Prejean -- died Monday at a hospital in Houston at the age of 52, according to a spokeswoman with the Harris County Institute of Forensic Sciences.
An official cause of death is pending, but longtime friend Tony Williams says Big T may have had a heart attack. Big T was nicknamed the ``Million Dollar Hook Man.'' Lil Flip, who also collaborated with Big T, writes on Instagram they were about to do an album together and ``Big T always came thru 4 me.''
CARDI B - POLICE
Police say they want to question several members of Cardi B's entourage suspected of attacking an autograph seeker outside a Manhattan hotel following the Met Gala. Police say it happened at about 2 a-m yesterday. Video posted on T-M-Z shows the victim standing across from a black S-U-V complaining the rapper won't give him an autograph. One man gets out of the S-U-V to join another man as they pummel the man. A third man stomps on the fan before fleeing. The S-U-V then speeds off. The man seeking the autograph was hospitalized in stable condition. The man's attorney calls the beating an ``unjustified ambush.''
---
DOLLY PARTON - SURPRISES SENIORS
Dolly Parton was a surprise guest at a senior centre outside Knoxville on Monday. The Knoxville News Sentinel reports Parton took part in an exercise class as well as ones for quilting, wood-carving and wood-burning. Parton came for a dedication ceremony to rename the facility the My People Senior Activity Center, in honour of her parents. Parton, who is 72, says her secret for staying young is to keep busy, make friends and get involved.
---
CMT MUSIC AWARDS - NOMINATION PROCESS
Ludacris could win a country music award. His featured performance on Carrie Underwood's ``The Champion'' is up for video of the year at the C-M-T Music Awards. Meanwhile, C-M-T has changed the rules so that pop acts can win the top award as long as a country musician is featured. That's how ``Say Something'' by Justin Timberlake featuring Chris Stapleton got nominated for video of the year, as did ``Meant To Be'' by Bebe Rexha featuring Florida Georgia Line. Nine other videos are up for that award, including ones by Blake Shelton, Kelsea Ballerini, Thomas Rhett and Jason Aldean. Fans can vote at CMT-dot-com. The final five nominees for video of the year will be announced the morning of June 6th, which is the day the awards will be handed out.
---
(The Associated Press)
Details

Contributed by

Bruce Leperre
MUSIC NEWS: TUESDAY, MAY 8, 2018
JAY-Z - SEC TESTIMONY
Jay-Z's lawyers say the U-S Securities and Exchange Commission is more obsessed with famous people than it is with regulating business. Jay-Z's attorneys submitted paperwork in Manhattan federal court that says they are concerned that the S-E-C is ``driven more by governmental fascination with celebrities and headlines than by any proper investigative purpose.'' A judge last week ruled Jay-Z must appear before the S-E-C in Washington beginning Friday for a deposition of unlimited duration unless he can explain why not. Jay-Z's lawyers say he will appear, but just for one day. The S-E-C is looking into possible securities fraud by Iconix Brand Group, which purchased Jay-Z's Rocawear apparel brand more than a decade ago.
---
HUEY LEWIS - HEARING DISORDER
Huey Lewis says he knew something was wrong when he hit the stage in Dallas a few months ago and it sounded like a jet engine. Lewis tells N-B-C's ``Today'' show he's still coming to grips with the idea he may never sing again. Lewis cancelled concerts after he was diagnosed with Meniere's disease, a disorder of the inner ear. Lewis says he can hold conversations and talk on the phone, but he can't sing because he hears music as distorted. Lewis says the only way to treat it right now is through a low-salt, no-caffeine diet and hope for the best. He's trying some experimental therapies as well.
---
THE ZEN OF SUPERORGANISM
Superorganism has no idea why it's possible that how they operate as a band can work, but it's the only thing they know. The eight-piece band met online and live on different continents. They make music by file sharing. Guitarist Christopher ``Harry'' Young says the beauty of the internet is that people don't have to be together to make music. Backup singer Soul jokes that it's quicker to send files over the internet even if you're next door. Superorganism does live shows, which creates challenges for onstage chemistry when they aren't around each other much. Soul says the best way is to be relaxed and ``a little bit of zen goes a long way.''
---
JANET JACKSON - BILLBOARD MUSIC AWARDS
Janet Jackson will make her return to television on the Billboard Music Awards. She will do her first T-V performance in nine years during the ceremony on May 20th in Las Vegas. Jackson also will be presented with the Billboard Icon Award for her contributions to music. The awards will air live on N-B-C.
---
``AMERICAN IDOL'' - MENTORS
The contestants on ``American Idol'' will get some pointers from two people who know how to win the competition:
Carrie Underwood and Kris Allen. Underwood will be a guest mentor on Sunday's episode. The top five contestants will sing her songs.
Allen will be a guest performer on the ``American Idol Live'' tour, featuring the top seven contestants. The tour begins July 11th in Redding, California.
---
(The Associated Press)
Details

Contributed by

Bruce Leperre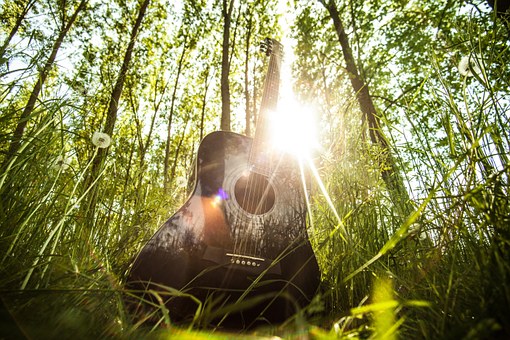 MUSIC NEWS: MONDAY MAY 7, 2018
(ECMA-Sunday)
A 16-year-old girl walked away with an East Coast Music Award Sunday night, making her one of the youngest winners in the event's 30-year history. Makayla Lynn of Elmsdale, N.S., nabbed Country Recording of the Year for her fourth album, ``On A Dare and a Prayer.'' She accepted the award at Sunday's 2018 East Coast Music and Industry Awards celebration, which marked the end of this year's event. Sunday's other winners include Halifax singer-songwriters Mo Kenney, who won Solo Recording of the Year, and Rose Cousins, who took Folk Recording of the Year for her album ``Natural Conclusion.'' Awards were also handed out to people in the East Coast music industry who work to promote and produce for musicians.
The 2019 East Coast Music Awards will be held in Charlottetown, P.E.I. (The Canadian Press)
---
R. KELLY - UNAUTHORIZED STATEMENT
R. Kelly's management is disavowing a statement that defends him. Katie Thompson, on behalf of R. Kelly Tours, sent out a statement early Friday morning that says Kelly is ``heartbroken'' that the media is trying to distort his legacy by reporting allegations that he sexually mistreats women. Kelly's management tells The Associated Press the statement was not authorized. Thompson's relationship to Kelly is not clear, and his management says it's possible she may work for Kelly. Last week, the organization Time's Up joined the social media movement #MuteRKelly demanding an investigation into allegations of sexual misconduct against Kelly.
---
SPRINGSTEEN - STEVEN VAN ZANDT - N.J. HALL OF FAME
Bruce Springsteen has inducted Steven Van Zandt into the New Jersey Hall of Fame. The man known as The Boss made a surprise appearance last night to introduce his longtime guitarist. Springsteen was a member of the Jersey Hall of Fame's inaugural class 10 years ago. The two of them closed out the induction ceremony performing ``I Don't Want To Go Home'' _ and invited all of the inductees onstage as the song wound down.
---
JORDIN SPARKS - BABY BOY
Jordin Sparks is a mom. She tells People magazine her son, Dana Isaiah Thomas Jr., was born Wednesday in Los Angeles.
Sparks and her husband, Dana Isaiah, plan to call him D-J. Sparks and Isaiah had secretly gotten married last July. They found out six weeks later they were expecting.
---
JOHNNY CASH BOYHOOD HOME
Johnny Cash's boyhood home has been added to the National Register of Historic Places. Cash lived in the five-room farmhouse in the small Arkansas town of Dyess (DYS) from the age of three through high school. The Arkansas Democrat-Gazette reports Arkansas State University owns the house and spent 575-thousand dollars to restore the property. According to the paperwork submitted to the national register, the Cash family was selected in 1935 as one of 500 farming families for the newly established Dyess Colony. The paperwork says the house had indoor toilet and bath facilities but the plumbing was never operational while the Cash family lived there.
---
TAYLOR SWIFT - SURPRISE VISIT
Taylor Swift surprised an eight-year-old fan recovering from a burn accident with a hospital visit. The Arizona Republic reports she showed up unannounced Saturday at the Arizona Burn Center in Phoenix to see Isabella McCune. She is recovering from third-degree burns on over 65 per cent of her body from a bonfire accident on St. Patrick's Day. The girl's family had made a video asking Swift to visit because McCune could not go to Swift's concert. Swift brought shirts and sweatshirts from her tour, signed autographs and stayed for about 20 minutes. McCune says hugs sometimes hurt but she asked for one from Swift, who happily obliged. McCune's family agreed not to tell anyone about Swift's visit until she had left the burn unit.
---
LADY ANTEBELLUM - APOLOGY
In the words of Lady Antebellum, ``Welp. We're human too, y'all.'' Lady A got tripped up on the words of the national anthem while performing before the Nashville Predators-Winnipeg Jets game on Saturday. Charles Kelley and Hillary Scott were singing different lines at the same time. Lady A posted an Instagram photo that appears to show Scott comforting Kelley while he hides his face and Dave Haywood shrugs. Kelley tweets from his own account: ``Sang the anthem a thousand times, sorry for messing up one of the lines. Prob won't sleep tonight now.''
---
(The Canadian Press)
Details

Contributed by

Bruce Leperre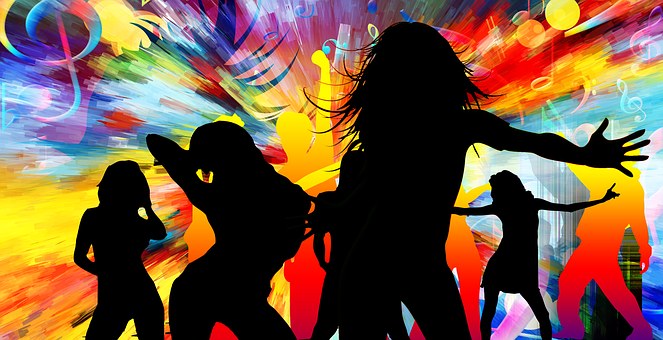 MUSIC NEWS: FRIDAY, MAY 4, 2018
HUMBOLDT-TRIBUTE
Organizers behind the Humboldt Broncos tribute concert say they've raised nearly half-a-million dollars for families affected by the tragic bus crash. The Country Thunder Music Festival in Saskatoon last week brought in more than 588-thousand dollars from tickets, raffles and other fundraising efforts. About 428-thouand will be divided between the 29 families affected by the collision after covering expenses related to venue staff and production. The tribute featured country singers Dallas Smith, Brett Kissel, Chad Brownlee, Gord Bamford, Jess Moskaluke and the Hunter Brothers. The show drew some controversy over racial jokes made by its American comedy hosts Bruce Williams and Terry Ree, who later apologized for offending some audience members.
---
JAY-Z ORDERED TO ANSWER SUBPOENA
A judge has ordered Jay-Z to explain why he's avoiding a subpoena from the Securities and Exchange Commission. The federal judge says Jay-Z must show up to court on Tuesday to say why he's ignoring the subpoena issued in February regarding the sale of his Rocawear clothing line to Iconix for 204-million dollars a decade ago. If he doesn't have a reasonable excuse, he must appear before the S-E-C in Washington next Friday. The S-E-C says in court papers it's investigating whether federal securities laws were violated when Iconix reported financial results, including some related to Rocawear. The S-E-C says Iconix and Jay-Z continued to do business. Jay-Z's representative says he's not involved in this matter.
---
MEEK MILL
Meek Mill says he knows the errors of the criminal justice system because he's tangled with it since he was 18. Mill joined Pennsylvania Governor Tom Wolf yesterday in Philadelphia to call on state lawmakers to enact criminal justice reforms. Mill says he's committed to speaking for the voiceless.
Mill was released from prison last week after a court ordered that he get a new trial on his probation violation because of credibility questions about the arresting officer. Variety reports Mill also will do a six-part documentary for Amazon about his situation. The documentary is set to premiere in 2019.
---
RIC OCASEK AND PAULINA PORIZKOVA SEPARATE
So far, Ric Ocasek has not commented on the breakup of his marriage to model Paulina Porizkova . She posted on Instagram they've been ``peaceably separated'' for about a year, although she did show up to The Cars'
induction into the Rock Hall last month. Porizkova says they still are a happy family, but they just aren't a couple anymore. They had been married for 28 years and have two children.
---
MARC ANTHONY IS HANGING IN THE NATIONAL PORTRAIT GALLERY
Marc Anthony's portrait is on display in the National Portrait Gallery in Washington after winning an online vote. The photo by Puerto Rican photographer Adal shows Anthony with his shirt open and arms raised to the sky. The gallery invited visitors to its social media pages to vote on one of three portraits of celebrities turning 50 this year to mark the gallery's 50th anniversary. The portrait of Anthony beat out ones of actor Daniel Dae Kim and actress Molly Ringwald. The photo is now hanging on the gallery's ``Recognize'' wall, created to display portraits of popular interest.
---
JAMES BAY GOES FOR A NEW LOOK WITH NEW ALBUM
James Bay without the hat and with shorter hair is still James Bay. He says he spent the past year exploring artistic ideas and he decided that it was better to move forward than to stand still. He says people can read into what his haircut means all they want, but they'll learn more about him from his songs. As for the hats, Bay says they're in a cupboard. He says he hasn't touched them as ``an artistic choice.'' Bay's new album, ``Electric Light,'' comes out May 18th.
---
GEORGE HARRISON'S GUITAR IS FOR SALE
George Harrison's first electric guitar is up for auction. Harrison's Hofner Club 40 is expected to sell for as much as 400-thouand dollars when it's sold May 19th in New York, according to Julien's Auctions. Harrison traded his acoustic guitar to get the Hofner from Ray Ennis of The Swinging Blue Jeans. Ennis says in those days they used to swap guitars a lot because they'd get fed up with the ones they had. He doesn't have Harrison's acoustic anymore because he had no idea The Beatles would become anything.
---
PAUL McCARTNEY DONATES PHOTOS TO LONDON MUSEUM
Some of the photographs that Linda McCartney took have never been seen publicly, but they will go on display in London on October 12th. Paul McCartney donated 63 of his late wife's photos to the Victoria and Albert Museum. The photos include nature shots as well as portraits of The Beatles, The Rolling Stones and Jimi Hendrix. The McCartney family's vacation photos also are part of the collection.
---
CELINE-DION-DEADPOOL
Celine Dion has released a new song and music video for the ``Deadpool 2'' soundtrack that combines heart and humour. ``Ashes'' starts off with the Quebec native singing at Caesars Palace in Las Vegas about dreams going up in smoke. She's seen onstage at The Colosseum in a flowing light-blue gown as images from the superhero comedy flash onscreen. At the end, ``Deadpool'' star and fellow Canadian Ryan Reynolds appears in the theatre in character, and at first he praises her singing. He then tells her in typical ``Deadpool'' deadpan humour that her performance was too good for the film.
---
BRAD PAISLEY JOINS ``THE GONG SHOW''
We know how Brad Paisley is with a guitar.
Let's see how he handles a gong. Paisley will be one of the judges on the return of ``The Gong Show'' on A-B-C. Other celebrity judges include Jimmy Kimmel, Alyson Hannigan, Dana Carvey, Ken Jeong and Will Arnett. The show premieres June 21st.
---
LEONA LEWIS, CHARLES ESTEN SIGN ON FOR MEMORIAL DAY CONCERT
Leona Lewis and singer-actor Charles Esten of the TV show ``Nashville'' will headline the Memorial Day concert in Washington. Other performers include Broadway stars Megan Hilty, Cynthia Erivo and Alfie Boe, as well as Gary Sinise (suh-NEES') and the Lieutenant Dan Band. Sinise and Joe Mantegna will host. The concert will air live on PBS on May 27th.
Female singer songwriters reign at East Coast Music Awards gala
Female singer-songwriters reigned at this year's East Coast Music Awards gala Thursday, including a P.E.I. artist rewarded for an intimate music video detailing her heartbreaking story of adolescent rape.
KINLEY picked up the Rising Star Recording of the Year for her debut solo album ``Letters Never Sent,'' and also took home the Fan Choice Video of the Year for her song ``Microphone.''
Island-born, Halifax-based artist Rose Cousins captured the coveted Album of the Year for her melancholic heartbreak record ``Natural Conclusion,'' and also won Song of the Year for ``Grace.''
Meanwhile, Halifax's Jenn Grant nabbed Pop Recording of the Year for her album ``Paradise,'' which weaves folk music with ambient pop.
Sloan, one of Halifax's most acclaimed alternative rock exports, received an honourary award and also performed at the gala event in downtown Halifax.
Hosted by actor Jonathan Torrens, the 30th annual East Coast Music Awards show also featured performances from Cape Breton's Port Cities, rapper Classified of Enfield, N.S., Halifax electronic pop group Neon Dreams and Cape Breton darlings The Barra MacNeils.
(The Canadian Press)
Details

Contributed by

Bruce Leperre
MUSIC NEWS: THURSDAY, MAY 3, 2018
GEORGE MICHAEL - NO MORE TRIBUTES
George Michael's family is asking fans to stop with the tributes outside his homes because the family is trying to be good neighbours. Michael's family posted a statement asking fans to remove flowers, photos and other gifts left at his home in London and the one in Goring, about 80-kilometres away, by the end of the month. They point out that Michael liked his privacy and the family cannot expect the neighbours to continue to be gracious about the tributes. Instead, the family suggests that fans remember Michael through charitable contributions, volunteering or random acts of kindness.
---
JAMES BROWN DRUMMER - REMEMBERED
Bootsy Collins remembers James Brown drummer John ``Jab'o'' (JAB'-oh) Starks as, ``Wow, what a funky drummer.''
Questlove calls Starks ``a serious funk god'' whose drumming spawned New Jack Swing and other R-and-B movements of the 1990s. Starks, along with Clyde Stubblefield, was part of the two-drummer lineup in James Brown's band in the late 1960s and early 1970s. He played on hits like ``Sex Machine,'' ''Super Bad`` and ''The Playback.`` Starks died Tuesday in Mobile, Alabama, at the age of 79. He had entered hospice care for cancer and a bone marrow disorder.
---
ROBIN ZANDER - ONLINE COMIC
Robin Zander of Cheap Trick has been working on an online comic that he thinks could be ``revolutionary.'' Zander says it's called ``The High Priest of Rhythmic Noise'' after a song co-written by bandmate Rick Nielsen.
Zander describes it as a graphic novel cut into segments, but he doesn't want to say too much because he's afraid someone will steal his idea. He started working on the concept in 1983, but at the time he thought he was writing a movie. He says he's done about ten rewrites, but he's still looking for the best way to put it out.
Cheap Trick will kick off a tour with Poison beginning May 18th in Irvine, California.
---
YES - GOLDEN ANNIVERSARY EVENTS
The band Yes will mark 50 years together this year with an anniversary tour and fan convention. Founding keyboardist Tony Kaye will join Yes on tour beginning June 5th outside Chicago. The current version of Yes includes Geoff Downes, Steve Howe and Alan White. Cover artist Roger Dean will appear at select dates to sell special tour prints. The Yes Fan Convention will take place in Philadelphia on July 21st. A five-album vinyl boxed set featuring remixed versions of early Yes albums comes out June 29th.
---
LINDSAY ELL - JOHN MAYER'S ``CONTINUUM''
Lindsay Ell will release her homework as an album. Ell will put out her version of John Mayer's ``Continuum" album on May 25th as ``The Continuum Project.'' Kristian Bush of Sugarland produced Ell's debut album, and to get her ready, he asked her what her favourite album was. She said ``Continuum.'' He assigned her to remake it with three rules: she had to play all the instruments, she had to record it by herself and she had two weeks to do it. Ell says remaking Mayer's album helped her create her own vision for her music.
---
(The Associated Press)
Details

Contributed by

Bruce Leperre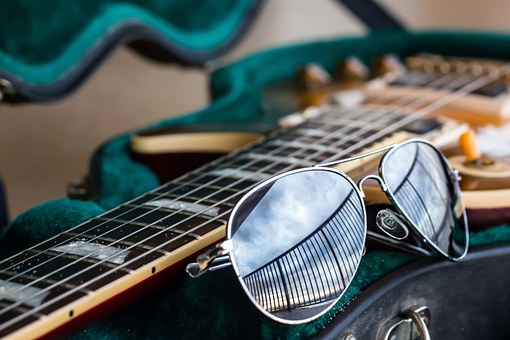 MUSIC NEWS: WEDNESDAY, MAY 2, 2018
ALABAMA - BENEFIT CONCERT
The band Alabama will headline a benefit concert for tornado relief in Jacksonville, Alabama. A storm hit the campus of Jacksonville State University in March. AL-dot-com reports the Sept. 26th concert also will include the Charlie Daniels Band, Jamey Johnson and Shenandoah. Alabama singer Randy Owen says J-S-U is near and dear to his heart as an alumnus and they are ready to do their part to help.
---
GIBSON GUITARS - BANKRUPTCY PROTECTION
Chuck Berry played Gibson guitars. So did B.B. King, and Pete Townshend and Joan Jett and Eric Clapton and Santana and hundreds of other guitarists,. The company that makes those guitars has filed for bankruptcy protection after years of debt. Gibson Brands will still sell guitars as it continues operations with 135-million dollars in financing from lenders.
---
ASHLEE SIMPSON - REALITY SERIES
Ashlee Simpson and her husband, Evan Ross, will do a reality show based on their upcoming duets album. The E!
Channel will follow Simpson and Ross, who is the son of Diana Ross, as they record the album and raise a family. The show has a working title of ``Ashlee and Evan.'' It will premiere later this year.
---
BRIAN WILSON - POSTPONES TOUR
Brian Wilson of The Beach Boys is calling off his May concert dates because he needs immediate back surgery. Wilson says in a statement he's been having issues and recently the pain has gotten worse. He says his doctors are optimistic that the surgery will relieve the pain. Wilson's tour to mark the 50th anniversary of the Beach Boys album ``Pet Sounds'' was to begin Monday in Washington. His next scheduled date is June 15th outside Victoria, B-C.
---
TONY AWARDS - MUSICALS
If ``Spongebob SquarePants: The Musical'' wins the Tony Award for best original score, it could be a who's who of music accepting it. The score was a collaborative effort with top artists each writing one song. The songwriters include Steven Tyler and Joe Perry of Aerosmith, Alex Ebert of Edward Sharpe and the Magnetic Zeros, Sara Bareilles , The Flaming Lips, Lady Antebellum, Cyndi Lauper, John Legend, Panic At The Disco, Plain White T's, T.I. and They Might Be Giants. Bruce Springsteen will be given a special Tony Award for his run of shows on Broadway.
Ariana LaBose and LaChanze, two of the actresses who play Donna Summer in ``Summer: The Donna Summer Musical,'' got nominations.
Jimmy Buffett's musical ``Escape to Margaritaville'' was snubbed.
The Tonys will be given out June 10th in New York.
---
LANCE BASS - 'N SYNC
Lance Bass says he did not come out as gay during the height of 'N Sync's popularity because he didn't want to mess things up for the other four. Bass said during the unveiling of the group's star on the Hollywood Walk of Fame on Monday he didn't want to jeopardize the careers of his group-mates or the hundreds of other people who helped make 'N Sync possible. Bass says he'd see young gay fans from the stage who were singing their hearts out and he wanted to let them know he was one of them. He says he didn't have the strength then, but he does now.
---
KANYE WEST - SLAVERY
Before the last one had a chance to simmer down, Kanye West has caused another stir. This time he's getting attention for calling American slavery a ``choice,'' It happened in an interview on ``T-M-Z Live'' _ when he was trying to explain his previous controversy: his expressed support for U-S President Donald Trump. The dismissal of slavery as a choice didn't sit well with the T-M-Z staffers. At one point, West asked ``Do you feel like I'm thinking free and feel free?'' One responded: ``''I actually don't think you're thinking anything.``
---
JOHNNY CASH - GOLD RECORD
Visitors to the Johnny Cash Museum will finally be able to see his first gold record. The plaque for ``I Walk The Line'' has been in the hands of private collectors since it was sold to an anonymous buyer shortly after Cash's death. Museum founder Bill Miller purchased the plaque from a private collector in Germany earlier this year. It's now on display with Cash's other gold and platinum records.
---
(The Associated Press)
Details

Contributed by

Bruce Leperre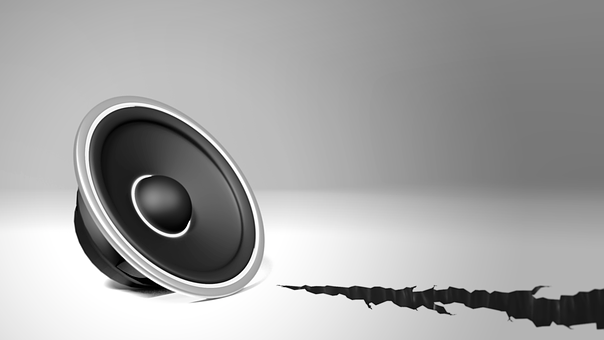 MUSIC NEWS: TUESDAY MAY 1, 2018
R. KELLY GAINS - SOCIAL MEDIA MOVEMENT
The organizer of the social media movement #MuteRKelly is glad that the Time's Up campaign is taking up her cause. Oronike Odeleye (or-eh-NEE'-kay oh-deh-LAY'-ay) says the movement will ``not stop until R. Kelly is held accountable for his sexual misconduct against Black girls and women.'' The movement calls for record companies, radio stations, streaming platforms and concert venues to cut ties with Kelly because of allegations of sexual abuse against him. Kelly has denied the allegations. The Time's Up campaign issued a statement yesterday calling for an investigation into Kelly's behaviour. Over the last year, Kelly has been accused of isolating women in a sex cult and engaging in abusive relationships.
---
R. KELLY - CHICAGO CONCERT CANCELLED
R. Kelly says he doesn't know why his upcoming performance in Chicago has been cancelled but hints legal action may be in order. The Chicago Tribune reports Kelly was dropped from the lineup of the Love Jam concert on the campus of the University of Illinois at Chicago on Saturday. Kelly says in an Instagram video posted Sunday he's ``never heard of a show being cancelled because of rumours.'' He says he doesn't know why he was cancelled, but he and his lawyers will get to the bottom of it. A petition drive on the U-I-C campus called for the cancellation of the show because of sexual abuse allegations against Kelly. The concert will still go on, featuring Xscape, K Michelle and Lyfe Jennings.
---
BONNIE RAITT - MEDICAL SITUATION
Bonnie Raitt is giving no clues as to what's wrong with her, only that it requires surgery and she will be fine.
Raitt is pulling out of the first leg of her tour with James Taylor due to an unspecified ``medical situation.'' She says it was discovered during her annual physical. Raitt says in a statement she's feeling strong and the prognosis is good. She intends to be good to go for the second leg of the tour in June.
---
KEITH URBAN - ``GRAFFITI U'' - INFLUENCE
Nicole Kidman's influence is all over Keith Urban's new album, ``Graffiti U.'' In fact, she's ON the album. She sings backing vocals on his song ``Female'' because Urban says she happened to be home when he was working on that song. Songwriter Julia Michaels asked Urban what Kidman is like and he said, ``She's a Gemini.'' That's what inspired the song ``Gemini.'' The song ``Steal My Thunder'' was inspired by Kidman. Urban says it's about ``being totally OK with a girl stealing my thunder.'' He adds, ``Many, many guys, I think, will get this song.''
---
INTERPRETING JOHNNY CASH - NEW ALBUM
One of the last things Chris Cornell recorded was a Johnny Cash poem for the album ``Johnny Cash: Forever Words.'' On the poem ``You Never Knew My Mind,'' Cornell sings, ``You did not see me well enough to recognize the signs.'' Cash's son, John Carter Cash, says Cornell connected deeply with his father's words. He says Cornell's take on ``You Never Knew My Mind'' tied his own life to Cash's on an honest level. Other musicians on the album include Kris Kristofferson, Willie Nelson, Elvis Costello, Jewel, John Mellencamp and Kacey Musgraves and her husband, Ruston Kelly.
---
SHANIA TWAIN - JAKE OWEN - ``REAL COUNTRY''
Shania Twain and Jake Owen are on a quest for country music talent. Twain and Owen will head up an eight-episode reality show called ``Real Country'' that will tape this summer in Nashville. Twain and Owen will select country musicians, duos and groups to perform in showcases for specific country traditions or genres. The best musicians will advance to the finale. The show will premiere in the fall. Casting information is at realcountry-dot-castingcrane-dot-com .
---
(The Associated Press)
Details

Contributed by

Bruce Leperre