Music News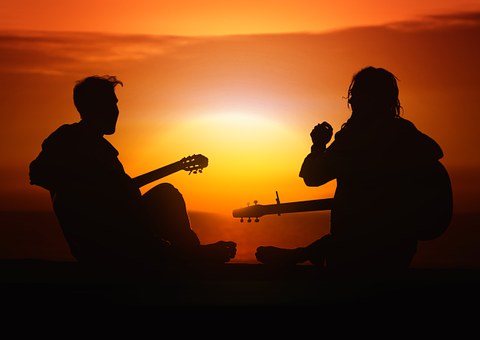 MUSIC NEWS:THURSDAY, APRIL 19, 2018
PINK - ADVICE ON PARENTING
Pink and her kids are on the cover of People magazine's ``Beautiful'' issue, and she talks more about being a mom than about being glamorous. Pink says her advice for her six-year-old daughter, Willow, is, ``I'm going to teach you the rules so that you'll know how and when to break them.'' Pink says being a parent has been ``humbling.'' She says when she gives advice that sounds amazing in her head, Willow's eyes are ``completely glazed over.'' Pink also has a 15-month old son, Jameson. By the way, People magazine says there's a reason why it's no longer the ``Most Beautiful'' issue. Editor-in-chief Jess Cagle says they want to make clear the issue is not a beauty contest.
---
TAYLOR SWIFT - LOS ANGELES HOME
The man arrested outside Taylor Swift's home near Los Angeles on Saturday has been released while the police investigation continues. Thirty-eight-year-old Julius Sandrock of Broomfield, Colorado, told police he drove from Colorado to meet Swift. Police say he was wearing a mask and rubber gloves, and they found more masks and gloves in his car, as well as a knife, rope and ammunition. Police say they also found oxycodone and other prescription drugs. Sandrock told police he has depression, bipolar disorder, obsessive-compulsive disorder and manic episodes. A temporary restraining order prevents Sandrock from possessing guns.
He told police he owns three handguns and is on probation for firing one. Swift was not home. Less than two weeks ago, another man was arrested for trying to climb a wall at that same home.
---
KODAK BLACK - JAIL UNTIL SEPTEMBER
Kodak Black is expected to be freed from jail on Sept. 17th. His attorney, Bradford Cohen, tells the South Florida Sun Sentinel that Black reached a deal with prosecutors on Tuesday. Black was jailed in January when a guest at his home live-streamed a video that authorities say showed a group of people smoking marijuana near a child and a guest playing recklessly with a handgun. Black was on house arrest at the time from an earlier robbery case.
---
TINA TURNER - LONDON MUSICAL
The reviews are mostly good for the stage musical based on the life of Tina Turner. Tuesday was opening night for the production of ``Tina'' in London. Turner herself was in the audience and jokes that she's found her replacement in the show's star, Adrienne Warren. Turner told the audience after the show that the musical shows ``it's possible to turn poison into medicine.''
---
DAVID BOWIE - SUBWAY FARE CARDS
If you go to the right subway station in New York, you can get farecards with David Bowie on them. The Broadway-Lafayette station and the Bleeker Street station are selling five official Bowie MetroCards. Bowie's picture also is plastered all over the Broadway-Lafayette station. He used to live nearby. The farecards are a promotion for the ``David Bowie Is'' exhibit, running at the Brooklyn Museum through July 15. Meanwhile, Bowie's son, director Duncan Jones, has announced the birth of his daughter, or as he puts it, ``the sequel'' to his son, Stenton, who will be 2 in July. He did not reveal the daughter's name.
---
B.B. KING CLUB - NEW YORK CLOSURE
B.B. King's blues club in New York is closing because of high rent. The club's management has released a statement saying Buddy Guy will headline the final show there on April 29th.
All other shows scheduled after that will be moved to other venues.
The club's management hopes to reopen in another location. The New York branch of B.B. King Blues Bar and Grill was the third location in the franchise. It was open for 18 years.
---
``YO! MTV RAPS'' - REUNION CONCERT
Some of the big players in the M-T-V show ``Yo! M-T-V Raps'' will get back together for a concert. The ``Yo! M-T-V
Raps: 30th Anniversary Experience'' will be staged June 1st in New York. Among those who will appear are Big Daddy Kane, Eric B & Rakim, Doug E. Fresh, KRS-One, Fat Joe, EPMD, Flavor Flav, DAS EFX, Special Ed, Pharcyde, Brand Nubian, Fab 5 Freddy and Dr. Dre. M-T-V will stream the concert live. M-T-V plans to revive ``Yo! M-T-V Raps'' as a linear and digital series, but a start date was not announced.
---
(The Associated Press)
Details

Contributed by

Bruce Leperre
MUSIC NEWS: WEDNESDAY, APRIL 18, 2018
Some of Canada's biggest names in country music are banding together for a Saskatoon tribute concert to honour the Humboldt Broncos.
Juno Award winners Dallas Smith, Brett Kissel and Jess Moskaluke are among the musicians who will join former NHL players and other special guests at the city's SaskTel Centre on April 27.
The concert is being organized by the Country Thunder Music Festival, which holds a number of four-day events each year in the United States and Canada.
Country Thunder's chief executive Troy Vollhoffer, who was raised in Regina, says money raised from the event will be donated to the families of the Humboldt Broncos players. Tickets go on sale Tuesday at noon CT (2 p.m. ET).
It's the latest in a number of fundraisers that sprouted up after the tragic Humboldt Broncos bus crash earlier this month, which killed 16 players and staff.
A GoFundMe page dedicated to the hockey team has raised nearly
$14 million in the 10 days since it launched.
(The Canadian Press)
PULITZER JUROR - KENDRICK LAMAR
One of music jurors who nominated Kendrick Lamar's ``DAMN.'' album for the Pulitzer Prize in music says she expected some resistance, but ``there was none.'' Columbia professor Farah Jasmine Griffin says not only has she not seen any backlash to the choice, it has opened up the conversation about art. The five-member jury considered about 180 pieces of music and submitted three works to the board to decide the winner. ``DAMN.'' was chosen unanimously by all five jurors. The other contenders were Michael Gilbertson's ``Quartet'' and Ted Hearne's ``Sound from the Bench.''
---
MAREN MORRIS - ROLLING STONE
Maren Morris is blasting Rolling Stone Country for its editorial criticizing the opening segment of the Academy of Country Music Awards on Sunday. The segment featured Jason Aldean, Miranda Lambert, Luke Bryan, Thomas Rhett and Morris giving a spoken-word tribute to the victims of the Route 91 Harvest Festival shootings in Las Vegas in October. Rolling Stone Country said the segment ``came across not so much as a cathartic, emotional tribute as a focus-grouped explanation as to why the show would be avoiding any such overt tribute.'' Morris tweets artists have been talking about the tragedy and ``everyone just wants to exhale.'' She says Rolling Stone Country should not ``judge a show that's trying to help everyone move on.''
---
CHRIS STAPLETON - REBA McENTIRE
Chris Stapleton says his wife and new twin boys are ``doing great.'' Stapleton tweeted his thanks for the support they've gotten, especially to Reba McEntire. She broke the news of the twins' births during Sunday's Academy of Country Music Awards.
Stapleton missed the awards to be with his wife, and he won three times. He says they ``couldn't have dreamed up a better day.''
---
OLD DOMINION - BAD LYRICS
Matthew Ramsey and Trevor Rosen of Old Dominion can write a good song, but oh, can they write a bad one. Ramsey says bad lyrics are a lot easier to write than good ones. Rosen says it's a daily process for him to write the worst lines possible. For example, Ramsey says they were writing a summertime song and Rosen suggested, ``Racing to the beach like it's D-Day.'' Rosen says he never intends for bad lines like that to end up in songs, but he has to get them out because they're blocking all the good ones.
---
PEARL JAM - TOUR DATES
Pearl Jam plans to hit only four U-S cities on tour this summer and tiny Missoula, Montana, is one of them.
That's because bassist Jeff Ament has a home there. Pearl Jam will donate a portion of the proceeds from their Aug. 13th concert in Missoula to four Montana organizations that support youth and Native American voting, land conservation and women's health. Ament says he's been inspired by the national youth movement led by survivors of the school shooting in Parkland, Florida. Pearl Jam also has stops in Seattle, Chicago and Boston.
---
PAUL STANLEY - COMMENCEMENT SPEECH
The graduates of Wesley College in Dover, Delaware, will be sent off into the world with the wisdom of Paul Stanley of Kiss. Stanley will be the commencement speaker for the ceremony on May 12th. Wesley President Robert E. Clark says he's known Stanley for three decades and calls Stanley ``a true American legend.''
---
KENDRICK LAMAR'S PULITZER - FOLLOWUP
If you were surprised that Kendrick Lamar was awarded the Pulitzer Prize for music, you can imagine how some people who vote on the prestigious award might have felt. Two of the jurors who picked the rapper for the award say they realize the honour is a key moment for hip-hop and American music. Farah Jasmine Griffin, a professor at Columbia University, says while it's a milestone for rap, it's also a watershed for the Pulitzer group, which usually honors musicians of European classic background.
Griffin says she anticipated there might be some blowback _ for picking Lamar's ``DAMN'' as the winner. But so far, she says, there hasn't been any.
---
TAYLOR SWIFT - MAN ARRESTED NEAR HOME
What's the deal with Taylor Swift and guys being attracted to her house? For the second time this month, police have arrested a man outside Swift's her house in Beverly Hills, California. Authorities say this guy was wearing a mask and rubber gloves _ and had a knife, rope and ammunition. The man says he had driven from his home in Colorado to see Swift, who wasn't home at the time. The man is now under a temporary restraining order preventing him from having guns _ and faces possible felony stalking charges. Another man was arrested last week for trespassing on the same property.
---
MTV VIDEO AWARDS
It's back to the East Coast for the M-T-V Video Awards. The show will return to New York City this summer after being in Los Angeles last year. The network says this year's 2018 V-M-A's will be Aug. 20th at Radio City Music Hall in New York. Last year's event was held in Inglewood, California, taking a one year respite from the Big Apple.
---
RED SUN RISING - SONGWRITING
Red Sun Rising tried writing songs collectively as a band. It didn't work. Singer Mike Protich says most of the time, he comes up with ideas with guitarist Ryan Williams and they present them to the rest of the band for fine-tuning. Protich says having five guys in a room shouting out ideas ends up being counterproductive to the creative process. Red Sun Rising's new album, ``Thread,'' is out now.
---
(The Associated Press)
Details

Contributed by

Bruce Leperre
MUSIC NEWS: TUESDAY, APRIL 17, 2018
BRUCE SPRINGSTEEN - MOM
Bruce Springsteen actually was dancing in the dark, and it was with his mom. Springsteen, his 92-year-old mother, Adele, and his 24-year-old son, Sam, were in a bar in Asbury Park, New Jersey, on Sunday to see the Eddie Testa Band, supposedly one of his mom's favourites. They danced to two songs before a severe storm knocked out the power. Fellow patrons say the Springsteens were in the club for about 90 minutes.
KENDRICK LAMAR - PULITZER PRIZE
It's probably a safe bet that Kendrick Lamar's phone has been ringing nonstop since news broke yesterday that he won the Pulitzer Prize in music. His ``DAMN.'' album is a rare commercially successful recording to win the prize. Lamar also is the first artist who is not jazz or classical to win it. His prize comes with 15-thousand dollars. The Pulitzer board calls it ``a virtuosic song collection'' that tells the ``complexity of modern African-American life.'' ''DAMN.`` came out exactly a year ago this week.
---
MEEK MILL - SHOULD BE RETRIED
Meek Mill's mother says the team who is trying to free her son has done a great job. Kathy Williams says she misses her son and she hopes to see him soon. Yesterday, the prosecutors who put Mill behind bars agree with his lawyers that he deserves a new trial. A spokesman for the Philadelphia district attorney's office says there are questions about the credibility of the officer who arrested Mill. Mill supporters outside the court started dancing when prosecutors made their statement. The dancing stopped when Judge Genece Brinkley refused to free Mill on bail. She has set a new hearing for June. Mill is serving two to four years in jail for a probation violation stemming from a gun and drug case nearly 10 years ago. He has another hearing in June.
---
KENNY CHESNEY - TOUR SIZE
It will take 19 buses and 28 trucks to make Kenny Chesney's next tour happen. Chesney will use the biggest video screen he's ever used for his concerts, measuring 14.5 metres wide by 11 metres tall. The configuration for his sound system was recently used at a New Orleans festival, and it had enough intensity to set off car alarms more than 150 metres away. Chesney says he probably will not crank it up that high, but it's nice to know he could. Chesney's ``Trip Around The Sun'' tour launches Saturday in Tampa.
---
BEBE REXHA - ``MEANT TO BE''
Bebe Rexha's advice for people who think her collaboration with Florida Georgia Line has no business being part of the country world: stop living in the past. Rexha says some people are ``small-minded'' and country music is expanding. She says her Florida Georgia Line collaboration ``Meant To Be'' is part of the change, just like Maren Morris and Zedd with their song, ``The Middle.'' Rexha says it blurs the lines and she likes shaking things up. She says the country music world has been so loving, but she's not scared to say what she wants to say.
---
FLEA - MEMOIR
Flea of Red Hot Chili Peppers is writing his life story. Grand Central Publishing has announced Flea's autobiography, ``Acid For The Children,'' will come out September 25th. It's described as ``all the dizzying highs and the gutter lows you'd expect from an L-A street rat turned world-famous rock star.''
---
KENDRICK LAMAR - PULITZER PRIZE
Just how big a deal is it that Kendrick Lamar has won the Pulitzer Prize for music? The rapper has won 12 Grammys during his career -- but not one of his three major releases has won album of the year. The Pulitzer is more like winning the best album of the year in any category. Lamar's win is for ``DAMN,'' which didn't even win album of the year this year at the Grammys. He becomes the first non-classical or jazz artist to win the prestigious prize. He's also the most commercially successful musician to win the award, usually reserved for critically acclaimed classical or jazz acts that don't turn up on the pop charts.
---
(The Associated Press)
Details

Contributed by

Bruce Leperre
MUSIC NEWS: MONDAY, APRIL 16, 2018
ACMS - CHRIS STAPLETON - TWINS ARRIVE
Chris Stapleton won album of the year at the Academy of Country Music Awards last night and as host Reba McEntire put it, it was his second biggest news of the night. Stapleton's wife, Morgane, gave birth to twins. McEntire broke the news when Stapleton's name was read and said ``those little rascals came a bit early.'' It was also Stapleton's 40th birthday. Stapleton won male vocalist of the year as well.
---
ACMS - REMEMBERING LAS VEGAS - JASON ALDEAN
Jason Aldean opened the Academy of Country Music Awards last night with a spoken-word tribute to the victims of the Route 91 Harvest Festival shootings in October. Aldean says they considered starting with a song, but ``it's a lot bigger than a single song.'' He was joined by Miranda Lambert, Luke Bryan, Maren Morris and Thomas Rhett, urging fans to turn to music to inspire and to soothe. Aldean won entertainer of the year and said the victims are in his heart. He admits it was a rough year and says everyone who has shown love and support over the last six months ``meant the world to us.'' The A-C-Ms were the first major country music event in Las Vegas since the shootings.
---
ACMS - CARRIE UNDERWOOD - RETURNS
Carrie Underwood has finally shown her face in public after her accident late last year and it's...exactly how you remember it. Underwood performed ``Cry Pretty'' during last night's Academy of Country Music Awards. Underwood fell outside her home in November, breaking her wrist and requiring at least 40 stitches on her face. She had told fans at the time she might look ``different,'' which caused much speculation about how bad her injuries were. Last night's performance was her first public appearance since the accident. The only thing that appeared out of the ordinary was that she wore smeared glitter mascara as part of the ``Cry Pretty'' theme. She won the vocal event of the year award with Keith Urban for ``The Fighter.''
---
ACMS - MIRANDA LAMBERT - SETS RECORD
Miranda Lambert is the new champ of the Academy of Country Music Awards. She won song of the year for ``Tin Man'' and female vocalist of the year, bringing her total of A-C-M Awards to 31. Lambert had been tied with Brooks and Dunn at 29. Lambert has won the female vocalist award nine straight years. Upon winning song of the year, Lambert said, ``Thank you guys so much for sharing my broken heart with me.''
---
ACMS - REBA McENTIRE - THAT RED DRESS
Reba McEntire really got into reliving 1993 at the Academy of Country Music Awards last night. She even wore a particularly famous dress from that year. McEntire sang a duet of her 1993 hit ``Does He Love You'' with Kelly Clarkson wearing the same red dress she wore to the Country Music Association Awards in 1993. It caused a stir at the time because McEntire didn't usually wear such revealing clothes.
---
ACMS: THE WINNERS LIST
Here are the winners of the Academy of Country Music Awards from last night in Las Vegas:
_ Entertainer of the year: Jason Aldean
_ Album of the year: Chris Stapleton, ``From A Room: Volume 1''
_ Single record of the year: Sam Hunt, ``Body Like A Back Road''
_ Song of the year: ``Tin Man,'' Miranda Lambert
_ Male vocalist of the year: Chris Stapleton
_ Female vocalist of the year: Miranda Lambert
_ Vocal Duo: Brothers Osborne
_ Vocal group of the year: Old Dominion
_ Vocal event of the year: Keith Urban and Carrie Underwood, ``The Fighter''
_ New female vocalist of the year: Lauren Alaina
_ New male vocalist of the year: Brett Young
_ New vocal duo or group of the year: Midland
---
ROCK HALL - DIRE STRAITS
When plans fell through to find the right person to induct Dire Straits into the Rock and Roll Hall of Fame on Saturday, bassist John Illsley asked if he could do it. Illsley says he wrote his speech in 15 minutes and had to read it because he didn't have time to memorize it. Frontman Mark Knopfler and guitarist David Knopfler did not attend. Illsley says the other members of the band agreed to ``come here and represent the band and just basically get on with it, really.'' Illsley and keyboard player Guy Fletcher say they would have loved to have performed at their induction, but they did not.
---
ROCK HALL - BON JOVI
Guitarist Richie Sambora says it ``feels like old times'' playing with Bon Jovi again as they were inducted into the Rock and Roll Hall of Fame on Saturday. Sambora says it was never awkward. He points out, ``Let's face it, I wrote those songs too, you know.'' He says he was in the band for 31 years and ``that's a good run.'' Former bassist Alec John Such was welcomed back to the band for his induction after leaving in 1994. Singer Jon Bon Jovi's acceptance speech went on for 20 minutes and at one point he said, ``Time is the most precious commodity we have.'' Bon Jovi says he's been writing the speech for years and sometimes it was a ``thank you'' speech and sometimes it was a kiss-off speech.
Saturday was also ``Bon Jovi Day'' in New Jersey, as declared by Gov. Phil Murphy.
---
ROCK HALL - MOODY BLUES
Graeme Edge of The Moody Blues admits he had sour grapes over being passed over for so long for the Rock and Roll Hall of Fame. He says he kept saying he didn't want to be inducted anyway, and it took three or four months for him to admit it actually is quite a big deal. Guitarist Justin Hayward says their induction is slightly different than the other bands inducted Saturday because they're English and there are so few English bands.
He says they're especially proud to join the small group of English musicians who are part of the Rock Hall.
---
ROCK HALL - NINA SIMONE
Nina Simone's brother brought as much fire to her induction into the Rock and Roll Hall of Fame as if she had been there herself. Sam Waymon says he was told he had three minutes to speak, but he said, ``No, I don't. I'm going to take the time necessary to say what I got to say.'' He urged, ``To all the brothers out there, protect your sisters.'' He says he always protected Simone and he still does. He says if anyone is sampling her music, ``You better pay for it!'' Mary J. Blige inducted Simone, calling her ``bold, strong, feisty and fearless.'' Andra Day sang in Simone's honour, as did Lauryn Hill, who sang in French.
---
ROCK HALL - THE CARS
Ric Ocasek gave some trivia about The Cars as they were inducted into the Rock and Roll Hall of Fame on Saturday: Ben Orr was supposed to be the singer and Ocasek was supposed to be the good-looking one. Keyboardist Greg Hawkes says without Orr's innate talent and rock-star good looks, it's unlikely The Cars would have made it to the Rock Hall. Guitarist Elliot Easton says he remembers seeing Elvis Presley on T-V when he was three-years-old and asked his mom to comb his hair the same way.
Easton says going from playing his Mickey Mouse guitar that day to being inducted into the Rock Hall was a ``long crazy twisted river.''
---
(The Canadian Press)
Details

Contributed by

Bruce Leperre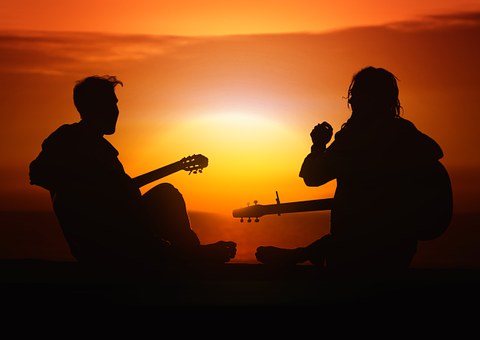 MUSIC NEWS: FRIDAY, APRIL 13, 2018
SNOOP DOGG CREATES VIDEOS FOR NHL
Whether you know nothing about hockey or know something about hockey, Snoop Dogg is hoping to teach you more.
Snoop, who's a hockey fan, appears in a series of ``Hockey 101'' videos for the N-H-L as ``Dogg Cherry.'' In the first one about the Stanley Cup, Snoop explains the history of the trophy and points out typos that are on it, including one mildly profane one. The videos are on the N-H-L website. The playoffs started Wednesday.
---
HILLARY SCOTT'S HUSBAND WILL STAY HOME FROM LADY ANTEBELLUM TOUR
Lady Antebellum drummer Chris Tyrell will sit out their upcoming tour, because he's on daddy duty. Tyrell is married to singer Hillary Scott, who gave birth to their twin girls in January. They also have a four-year-old daughter. Scott tells People magazine they made the decision together for Tyrell to stay home with the kids while she does the tour. She calls it one of the easiest decisions they've made. Tyrell says he's been a bandmate, employee, husband and dad, so he's ``okay removing a hat.'' The tour starts July 19th in Toronto.
---
REBA McENTIRE: ACMS WILL PAY TRIBUTE TO LAS VEGAS SHOOTING VICTIMS
Academy of Country Music Awards host Reba McEntire says the show will open with a tribute to the victims of the Route 91 Harvest Festival shootings in Las Vegas in October.
The A-C-M-S will be the first major country music event to take place in Las Vegas since the shootings. McEntire says it's important to show that the victims are not forgotten. After that, the show will be about entertaining people. McEntire says it won't get political and she hopes that by the end of the show, people's hearts will be lighter. Chris Stapleton leads the nominations with eight. The A-C-Ms will air live on C-B-S.
---
MARK AND DAVID KNOPFLER WON'T ATTEND ROCK HALL INDUCTIONS
Dire Straits singer Mark Knopfler and guitarist David Knopfler will not attend the band's induction into the Rock and Roll Hall of Fame tomorrow. Bassist John Illsley tells Billboard magazine Mark Knopfler considers it a great honour but just does not want to attend. Bon Jovi is expected to perform with former guitarist Richie Sambora and former bassist Alec John Such for their induction. The Moody Blues, The Cars and Nina Simone will be inducted as well. Sister Rosetta Tharpe will be inducted as an early influence. H-B-O will broadcast the ceremony May 5th.
---
CLIFF RICHARD SUES BBC
Cliff Richard's lawsuit against the B-B-C over its coverage of a 2014 police raid at his home began yesterday in London. Richard is suing the B-B-C for its coverage of the raid as police investigated an alleged sex assault. Richard was never charged with a crime. He says he suffered profound damage to his reputation because of the B-B-C's coverage of false allegations.
---
PENTATONIX WILL SING BEFORE KENTUCKY DERBY
Pentatonix will sing the national anthem before this year's Kentucky Derby on May 5th. Their new album, ``P-T-X Presents: Top Pop, Volume 1,'' comes out today.
---
TYLER GLENN JOINS ``KINKY BOOTS''
Neon Trees singer Tyler Glenn is the latest musician to take on a role in the Broadway production of ``Kinky Boots.'' He will play the role of Charlie beginning May 6th. He takes over the role from David Cook, who took it over from Jake Shears of Scissor Sisters. Brendon Urie of Panic At The Disco also has played the role. Glenn's run will continue through July 15th.
---
(The Associated Press)
Details

Contributed by

Bruce Leperre
MUSIC NEWS: THURSDAY, APRIL 12, 2018
730 CKDM BATTLE OF THE BANDS
Time is running out to get your entries in for the 730 CKDM Battle of the Bands competition!
Dauphin's Countryfest along with sponsor 730 CKDM proudly present the 16th Annual Battle of the Bands competition!
Both organizations strive to support and encourage amateur talent from across the country.
This year's competition will be held on Thursday, June 28th on the Credit Union Corral Stage.
Applications are now being accepted for the 2018 contest. Click HERE to download the application.
Deadline to apply is May 11th, 2018.
MARIAH CAREY REVEALS BIPOLAR DIAGNOSIS
Mariah Carey has revealed she has a bipolar disorder. She tells People magazine she was diagnosed with Bipolar Two in 2001 after having a mental and physical breakdown. That was right after an infamous incident in which she delivered ice cream to the set of M-T-V's ``Total Request Live'' and performed a striptease. Carey says she was in denial and fear all these years that someone would expose her diagnosis and destroy her career. She got help after some recent setbacks, including a broken engagement and her E! reality show. Carey is in therapy and she says she found the right balance of medication, which she calls the most important part.
---
POLICE: ROBBERY SUSPECT SAYS HE DID IT FOR TAYLOR SWIFT
Police say a 26-year-old man was trying to impress Taylor Swift by robbing a bank and throwing the cash over her fence. Bruce Rowley of Derby, Connecticut, has been charged with robbing one-thousand, 600 dollars from a bank in Ansonia, Connecticut, on April 4th. Police say it appears Rowley wanted to propose to Swift by tossing the money over the fence at her home in Westerly, Rhode Island. Rowley led Rhode Island State Police on a chase back to Connecticut, where he was arrested. Rowley is being held on 100-thousand-dollars bond. Court records do not list a defence attorney.
---
ACM AWARDS: THE RETURN TO LAS VEGAS
The musicians preparing to attend the Academy of Country Music Awards in Las Vegas on Sunday say they're experiencing a range of emotions. Jason Aldean was performing at the Route 91 Harvest Festival in Las Vegas in October when a gunman opened fire. Fifty-eight people were killed and hundreds more injured. Aldean says he has ``one really horrible memory from Las Vegas'' but ``a thousand great ones.'' He points out he won his first award there, and he won entertainer of the year there. Dierks Bentley says he met his wife in Las Vegas and got engaged there. Bentley says Reba McEntire is a great choice of a host to move everyone forward while still acknowledging the tragedy. The A-C-Ms will air live on C-B-S.
---
ACM AWARDS PLAN DUETS OF 1993 SONGS
The Academy of Country Music Awards will flash back 25-years this Sunday. A segment of the show will showcase three duets featuring songs from 1993. Toby Keith will pair with Blake Shelton for ``Should've Been A Cowboy.'' Alan Jackson teams with Jon Pardi for ``Chattahoochee.'' Host Reba McEntire and Kelly Clarkson will sing together on ``Does He Love You.''
---
MEEK MILL GETS PRISON VISIT FROM OWNERS OF PATRIOTS AND 76ERS
New England Patriots owner Robert Kraft is throwing his support behind Meek Mill. Kraft and Philadelphia 76ers co-owner Michael Rubin visited Mill in prison on Tuesday. After the visit, Kraft called for criminal justice reform. He says ``the right thing will happen'' with Mill and he will be released soon.
Mill was sentenced to two to four years in prison for violating probation on a drugs and guns case from 2008. Mill's lawyers say the judge is turning his case into a ``personal vendetta.'' The judge says the jail time is merited because of Mill's drug use, arrests and other issues.
---
CHEAP TRICK RECALLS ROCK HALL INDUCTION AS NEW CONCERT DVD IS RELEASED
Singer Robin Zander doesn't remember a whole lot about Cheap Trick's 2016 induction into the Rock and Roll Hall of Fame. Zander says he remembers Kid Rock giving a clever speech, his family having a good time and ``Steve Miller being mad at everybody.'' Lucky for him, Cheap Trick is included in a new D-V-D, ``Rock and Roll Hall of Fame: In Concert 2014-2017.'' Other acts featured on the D-V-D include Bruce Springsteen, Pearl Jam, Cat Stevens, Nirvana, Chicago and Ringo Starr. Zander says one of the pleasures of their induction was performing with drummer Bun E Carlos again. He says Carlos doesn't tour or record with Cheap Trick but is still considered a band member, and it was a lot of fun to play together.
---
KACEY MUSGRAVES THINKS BIG ON ``GOLDEN HOUR''
It's a source of pride for Kacey Musgraves when someone tells her, ``I don't like country music, but I love your music.'' She says she's always wanted to be the kind of artist who can play Bonnaroo or Coachella and then play a country festival.
Musgraves says she wanted to try new things for her ``Golden Hour'' album, but she didn't want people to think she ``tried to get weird for weird's sake.'' She says she was adamant about evolving without losing the spirit of her character.
---
(The Associated Press)
Details

Contributed by

Bruce Leperre
MUSIC NEWS: WEDNESDAY, APRIL 11, 2018
U2 - MONTREAL
Several employees at a Montreal-area music venue confirm that U-2 are practising there ahead of their upcoming tour.
They told The Canadian Press the Irish group has chosen Place Bell in Laval to prepare for the ``eXPERIENCE + iNNOCENCE'' tour, which begins in Oklahoma on May 2nd. Several employees could be seen wearing badges with the name of the tour. U-2 are playing Montreal's Bell Centre on June 5th and 6th.
---
OBIT - YVONNE STAPLES
Yvonne Staples of The Staple Singers has died at the age of 80. The Chicago funeral home Leak and Sons says Staples died yesterday at her home in Chicago. Yvonne replaced her brother Pervis in The Staple Singers in 1970 when he went into the military.
She sang on their hits ``Respect Yourself'' and ``I'll Take You There.'' Family friend Bill Carpenter says Yvonne did not care for attention on her singing and thought of her sister Mavis as the star. He says Yvonne had a keen business sense and was Mavis' road manager until recent years.
---
VEVO - SECURITY BREACH
NEW YORK (AP) _ Vevo took down the most popular music video in the world for a spell after it was targeted by hackers.
``Despacito'' by Luis Fonsi and Daddy Yankee was replaced by an image of masked people pointing guns. The hackers also targeted videos by Taylor Swift, Drake, Selena Gomez and Shakira. Vevo says the breach was contained and it's working on reinstating the affected videos. A YouTube spokesperson says access was disabled after seeing ``unusual upload activity'' on some Vevo channels.
---
U2 STAGE PIECE - UTAH AQUARIUM
The 50-metre-tall creation known as The Claw that arched over U2's stage set during their ``360 Degrees'' tour will be installed at an aquarium in Utah. The Loveland Living Planet Aquarium in Draper will include The Claw as an architectural structure for its 9-acre expansion. The Claw was one of two used during U2's tour from 2009 to 2011. U2 tour director Craig Evans says it's bittersweet to see it go, but they're pleased it will enhance the mission of the aquarium.
---
JARED LETO - HITCHHIKING ACROSS THE U.S.
Singer Jared Leto of 30 Seconds To Mars says the takeaway from his journey across America last week is that Americans have had enough of politics and want more action. Leto started in Chicago and hitchhiked to Cleveland, Chicago, Dallas and Sedona, Arizona, before ending up in Los Angeles to celebrate the release of the band's ``America'' album. Leto says America is made up of people, not political parties, and they're looking for good leaders. He says he asked everyone he met along the way what America means to them and he got ``surprising answers.''
---
GWEN STEFANI - VEGAS RESIDENCY
Gwen Stefani will headline a Las Vegas show this summer. Caesars Entertainment says Stefani will do a residency at Planet Hollywood beginning in June. She has scheduled shows for June, July, December, February and March. Stefani calls the show ``an incredible honour.''
---
CARRIE UNDERWOOD - UPDATE
Carrie Underwood says she's healing well after a fall outside her home in November. Underwood writes in an open letter that her wrist is ``almost back to normal, about 90 per cent there and the docs say that last 10 per cent will come in time.''
She adds her face ``has been healing pretty nicely as well.'' She says the ``forced relaxation'' has let her spend more time with her husband and son. She's also working on a new album. The first single, ``Cry Pretty,'' is out today.
---
(The Associated Press)
Details

Contributed by

Bruce Leperre
MUSIC NEWS: TUESDAY, APRIL 10, 2018
LINDSEY BUCKINGHAM - FLEETWOOD MAC
Lindsey Buckingham is out of Fleetwood Mac _ and it looks like the decision was not his. The band has put out a statement announcing their upcoming tour _ and in an almost ``oh, by the way'' fashion mentioned that Buckingham won't be with the tour this time around. The statement says it wishes Buckingham ``all the best'' going forward. It's unclear what triggered the split with one of the group's longest-tenured members. Buckingham joined Fleetwood Mac in 1974 along with his girlfriend at the time, Stevie Nicks.
Buckingham will be replaced by Neil Finn of Crowded House and Mike Campbell, who performed with Tom Petty's Heartbreakers.
---
JASON ALDEAN - LAS VEGAS SHOOTINGS
Jason Aldean admits he wavers between feeling gratitude and guilt after the Route 91 Harvest Festival shootings in Las Vegas in October. Fifty-nine people were killed and hundreds were injured when a gunman opened fire as Aldean was performing.
Aldean says he was thankful his family, crew and friends were not injured, but he feels terrible because the victims were there to see him. One of the things that helped was visiting injured survivors, because he says they were smiling and glad to be alive. Aldean's son was born two months to the day after the shootings, and Aldean says he gave Aldean something to occupy his mind so he wouldn't keep reliving the events. Aldean will release a new album called ``Rearview Town'' on Friday.
---
BLAKE SHELTON - 1982 TEXTBOOK
A seven-year-old student in Ada, Oklahoma, is thrilled that she was assigned a textbook that once belonged to Blake Shelton. Her mother is angry that the book is that old.
Student Marley Parker noticed that the name ``Blake Shelton'' was written in her book, ``Look Away (Keys To Reading),'' dated 1982.
Her mother, Shelly Bryan Parker, writes on Facebook she's ``embarrassed'' that the book is still in use. The discovery comes as Oklahoma teachers are in their second week of massive demonstrations to demand more education funding.
---
CARRIE UNDERWOOD - ACMs
Carrie Underwood is finally going to let the world get a good look at her face. She will perform on the Academy of Country Music Awards on Sunday in Las Vegas. Underwood fell outside her home in November, resulting in a broken wrist and
40 stitches on her face. At the time, she told fans she might look ``different'' after the accident. She has posted photos that don't show her entire face, and she has not made any public appearances since the accident. The A-C-M's will air live on C-B-S.
---
MICHAEL BOLTON - DETROIT
Michael Bolton was so taken with Detroit that he made a movie about it. Bolton was researching his album ``A Tribute to Hitsville, U-S-A'' when he realized Detroit's strengths are being overlooked. He created an uplifting film called ``American Dream:
Detroit'' that features interviews with natives like Aretha Franklin, Smokey Robinson, Alice Cooper, Francis Ford Coppola and Jerry Bruckheimer. The film will be shown in theatres for one day, May 15th.
---
(The Associated Press)
Details

Contributed by

Bruce Leperre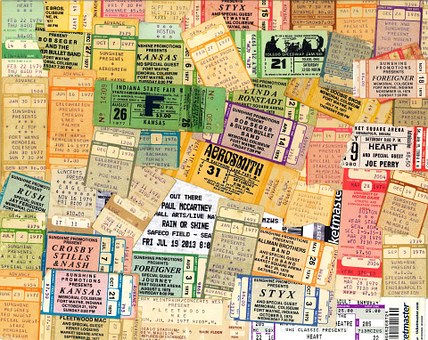 MUSIC NEWS: MONDAY, APRIL 9, 2018
JUSTIN TIMBERLAKE - SUPER BOWL SELFIE KID
Justin Timberlake and that kid from the Super Bowl were together again on Wednesday. Thirteen-year-old Ryan McKenna became a sensation on social media when Timberlake went into the crowd during his Super Bowl halftime show and stopped by McKenna for a selfie. McKenna appeared on ``The Ellen DeGeneres Show'' a few days later, and she gave him tickets to Timberlake's Boston concert, which was Wednesday. McKenna posted a new selfie with Timberlake on Instagram with the caption, ``Great time meeting Justin Timberlake.''
---
MERLE HAGGARD - POST OFFICE
Merle Haggard's widow, his sister, his former bus driver and about 300 fans showed up Friday morning for the opening of the Merle Haggard Post Office in Bakersfield, California. Buck Owens' son, Johnny Owens, and the Buck Fever Band played a set of six Haggard songs. The renaming came on what would have been Haggard's 81st birthday and on the second anniversary of his death.
---
KT TUNSTALL - TARTAN WEEK PARADE
NEW YORK (AP) _ K-T Tunstall says she will never forget her time as the first female grand marshal for New York's Tartan Week Parade.
Tunstall walked Sixth Avenue in red plaid shirt and pants with a rescue greyhound that wore the same pattern. Tunstall says she's got an album in the works for release later this year.
---
BOBBY BARE - REJOINS GRAND OLE OPRY
Bobby Bare is the rare act who has been invited to join the Grand Ole Opry for a second time. The Nashville Tennessean reports Garth Brooks invited Bare to join the Opry family again on Saturday. Bare had been inducted into the Opry in the early 1960s but he let his membership lapse. Bare is not the only country musician who was a member and now is not, but he's the only one who has performed regularly at the Opry in recent months. His name was never removed from the list of members, but with his re-induction, he will get an Opry award, be included in the Opry family album and get a backstage mailbox.
---
THE WEEKND - NUMBER ONE
Toronto's The Weeknd has notched another number-one album on the power of streaming and digital downloads alone. Billboard reports ``My Dear Melancholy'' moved 169-thousand units in the past week. The C-D version will not be out until Friday. ``My Dear Melancholy'' is The Weeknd's third number-one album, along with ``Starboy'' and ``Beauty Behind The Madness.''
It's also a rare six-track album to hit number one. The last time that happened was in 2010 with ``Glee: The Music, Journey to Regionals'' soundtrack.
---
CARDI B - PREGNANT
What a weekend for Cardi B: she released an album and went public with her pregnancy. Cardi B wore a form-fitting dress on ``Saturday Night Live'' that showed off her growing tummy.
She's engaged to Offset of Migos. Her ``Invasion of Privacy'' album came out Friday. She co-hosts ``The Tonight Show With Jimmy Fallon'' tonight.
---
Q-TIP - TEACHING NYU CLASS
New York University will welcome Professor Q-Tip this fall. Q-Tip of A Tribe Called Quest will co-teach a class about the connection between jazz and hip-hop beginning in September. He will teach with writer Ashley Kahn. The class will study the social, cultural, musical and business links between jazz and hip-hop. Q-Tip says he looks forward to sharing what he knows with students and to learning from them.
---
CHANCE THE RAPPER - COMMENCEMENT ADDRESS
Chance The Rapper will be the commencement speaker for graduates at Dillard University in New Orleans on May 12th. Dillard President Dr. Walter M. Kimbrough has been trying to get Chance to appear on campus for two years. Kimbrough is known as the Hip-Hop Prez and teaches a class on ethics and hip-hop.
Kimbrough calls Chance ``the artist that your grandmother would love.''
---
EDDIE MONTGOMERY - TROY GENTRY'S PRANKS
The way Eddie Montgomery of Montgomery Gentry tells it, Troy Gentry used to walk around with a spoon because ``he was always stirring up stuff.'' The band and crew have microphones during concerts that only they can hear so they can communicate with each other. Montgomery says he'd be serious as he sang a song like ``Lucky Man'' and Gentry was saying stuff into one of those microphones to get Montgomery to start laughing. Montgomery says he tries to remember the fun times with Gentry, like when they first got their record deal and when they were playing little clubs together. He says anyone who ever met Gentry would never forget him.
---
OBIT - CECIL TAYLOR
The musician who pioneered the free-jazz movement of the 1950s has died. Pianist Cecil Taylor died Thursday at his home in New York at the age of 89. Taylor was known for his avant-garde compositions, his virtuoso playing, his occasional marathon concerts and his recitation of poems during shows. He released his first album, ``Jazz Advance,'' in 1956. His best-known album was ``Unit Structures,'' released in 1966. Taylor got a standing ovation two years ago when he played in New York at the age of 87.
---
(The Canadian Press)
Details

Contributed by

Bruce Leperre
MUSIC NEWS: THURSDAY, MARCH 29, 2018
MATTHEW GOOD
Matthew Good's concert scheduled for last night in Prince George, B-C was postponed for a day as the Canadian rocker recovered from pneumonia. A post on his social media accounts says the concert with him and Our Lady Peace at the C-N Centre will now take place tonight. Good was taken to hospital on Tuesday night after collapsing onstage during a performance at Edmonton's Jubilee Auditorium. His social media accounts said he was taken to hospital ``as a precautionary measure.''
---
PRINCE DEATH
Lawyers for Prince's family will get to see the investigative files on his death under strict guidelines.
Prosecutor Mark Metz says the investigation into Prince's death on April 21st, 2016, is still active, so the data is confidential.
Prince's family attorneys want to look at the data within the next month to decide whether to file a lawsuit before a two-year statute of limitations expires. A judge's order specifies the attorneys may view the data only at a sheriff's office and cannot copy, share or openly discuss the files.
---
JOHN LEGEND
It's pressure enough for John Legend to portray Jesus in the live version of ``Jesus Christ Superstar.'' One thing not weighing on his mind, though: whether he'll be in contention for an Emmy. Legend has a Grammy, Tony and Oscar. He jokes he's ``aware of the gap'' in his EGOT but he has no presumptions that he'll win an award on only his second acting role. He made his acting debut in ``La La Land.'' ''Jesus Christ Superstar`` airs Sunday on N-B-C.
---
FETTY WAP GIVES AWAY GIFT CARDS
Fetty Waphanded out gift cards to families in his hometown of Paterson, New Jersey, on Tuesday. The Record of Woodland Park reports Fetty gave out the cards at a Price Rite in Center City Mall. A line of hundreds of people stretched outside and around the block. Fetty joked he hoped he'd get a couple of invitations to Easter dinner. He says he came from not having much and now he can do a lot more, so he wants to help as many people as he can. Fetty has donated Thanksgiving turkeys in Paterson since 2015.
---
SNOOP DOGG
Twenty-five years after ``Doggystyle'' was a number-one album on the pop and on the R&B charts, Snoop Dogg has hit number one again -- on the gospel chart. Billboard reports the album ``Snoop Dogg Presents: Bible of Love'' is number one on the Gospel Albums chart. The double album features guest appearances by Faith Evans, K-Ci, Patti LaBelle, Mary Mary and Charlie Wilson.
---
MANCHESTER ORCHESTRA: STAGE THOUGHTS
What do members of Manchester Orchestra think about while they're playing a concert? Positive thoughts, if they're lucky, according to singer Andy Hull. He says he might think about his family, or how grateful he is to be there. He says the trouble starts if he starts thinking that people aren't liking the music, and maybe he should get another job. Guitarist Robert McDowell says the best circumstance is when he's in a groove and realizes half the show is over. He says it's like listening to good music on a road trip and suddenly you're halfway there.
---
``ROCKTOPIA'' ENLISTS DEE SNIDER
Dee Snider is joining the Broadway show ``Rocktopia'' April 9th-15th. The show combines classic rock with classical compositions. Pat Monahan of Train is with the show through April 8th. After Snider's run, Robin Zander of Cheap Trick will take over April 23rd-29th.
---
VIVIAN CAMPBELL
Def Leppard guitarist Vivian Campbell has become a celebrity ambassador for Northern Ireland Hospice. Campbell says he can empathize with patients in need of hospice care after his
2013 diagnosis of Hodgkin's Lymphoma. The group's head, Margaret Butler, says Campbell took a particular interest in the charity and is especially fascinated with their use of music therapy for patients and their families.
---
WE DAY CALIFORNIA
Selena Gomez, The Chainsmokers, Paula Abdul and Dierks Bentley are among the musicians who will participate in the youth empowerment event WE Day California.
Organizers say more than 16-thousand students and teachers will gather in Los Angeles on April 19th to discuss ways to bring ``positive change'' to the world. Jennifer Aniston, Will Ferrell, Morgan Freeman, Nicole Richie and Maddie Ziegler are among the celebrities who will take part. The event will be broadcast as an A-B-C special on August 17th.
---
``2001: A SPACE ODYESSY''
An unrestored 70-millimetre print of Stanley Kubrick's masterpiece ``2001: A Space Odyssey'' is coming to select U-S theatres soon. The release is set for May and will be in celebration of the movie's 50th anniversary. Warner Brothers Pictures says the cut will premiere at the Cannes Film Festival on May 12th before launching in select U-S theatres on May 18th.
Filmmaker Christopher Nolan will introduce the film at the Cannes premiere, where members of Kubrick's family will also be in attendance. Kubrick died in 1999.
---
RHONY - DOUBLE HOMICIDE
A man has been convicted in a double homicide involving a burning car owned by a woman who often appeared on ``Real Housewives of New Jersey.'' NorthJersey-dot-com reports Gerry Thomas was convicted yesterday of two counts of felony murder and aggravated arson and attempted robbery but was acquitted of murder and weapons charges. The 29-year-old man faces 30-years to life on each felony murder count when he's sentenced in May. The bodies of Aaron Anderson and Antonio Vega were found last year in Paterson in the blazing car Anderson had borrowed from the son of Kim DE Paola, who frequently appeared on the Bravo reality T-V show.
---
(The Associated Press)
Details

Contributed by

Bruce Leperre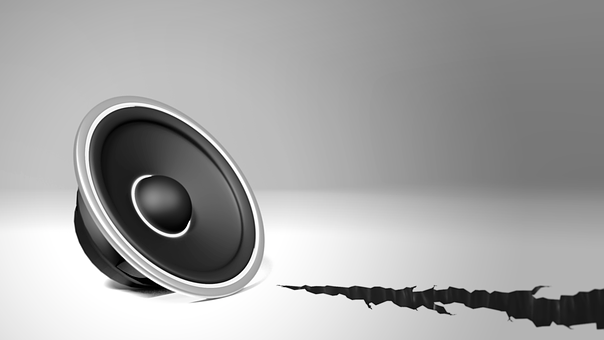 USIC NEWS: WEDNESDAY, MARCH 28, 2018
MATTHEW GOOD
Canadian rock musician Matthew Good was taken to hospital last night after collapsing on stage during a show at Edmonton's Jubilee Auditorium. Singer Raine Maida of Our Lady Peace, which is touring with Good, told the crowd Good had collapsed due to pneumonia. A message posted on Good's official Twitter account said the musician had been taken to hospital as a precaution. There was no word yet on whether they would perform as scheduled tonight at the C-N Centre in Prince George, B-C.
---
``WHO BIT BEYONCE'' - SPECULATION
If you're following the speculation game of who bit Beyonce, actresses Sanaa Latham and Sara Foster deny it. It started when comedian Tiffany Haddish told G-Q magazine she saw an actress bite Beyonce on the face at a party after Jay-Z's Los Angeles concert on Dec. 22nd. Unidentified sources narrowed in on Lathan and Foster. After Beyonce fans swarmed Lathan's Twitter with bee emojis, Lathan responded with, ``Y'all are funny. Under no circumstances did I bite Beyonce and if I did it would've been a love bite.'' Foster says, ``Flattering that anyone thinks I could get this close to Beyonce.'' Beyonce's spokeswoman did not return an Associated Press request for comment.
---
COUNTRY MUSIC HALL OF FAME - INDUCTEES
Ricky Skaggs says his induction into the Country Music Hall of Fame ``makes it official'' -- for all the fans who thought he already was in the hall of fame. Skaggs will be inducted as the modern era performer, Dottie West as the veteran era performer and Johnny Gimble as the recording and/or touring musician. West's friend, Jeannie Seely, says West loved lights like lamps and candles and always had them burning. She says West probably turned on every light in heaven because of her inclusion in the hall. Cyndy Gimble, Johnny's daughter, says her father once said that if someone gets a kick out of his playing, maybe it's worth doing. The inductions will be later this year in Nashville.
---
JESSE HUGHES - EAGLES OF DEATH METAL - MARCH FOR OUR LIVES
Jesse Hughes of Eagles Of Death Metal has taken down his Instagram posts criticizing the March For Our Lives as ``pathetic.'' Hughes had said in posts over the weekend that the students of Stoneman Douglas High School in Parkland, Florida, were ``exploiting'' the deaths of their fellow students. Hughes cited his own experience as a mass shooting survivor at the Bataclan concert hall in Paris in 2015. He said students who took time off school to protest ``insult the memory of those who were killed and abuse and insult me and every other lover of liberty by your every action.''
Hughes' agent did not return a request for comment.
---
ARIANA GRANDE CONCERT BOMBING - INQUIRY
An inquiry into the bombing at an Ariana Grande concert in Manchester, England, last May reveals firefighters were not allowed to go to the scene for more than two hours. The report says police arrived on the scene within a minute of the bombing, but firefighters were kept away because the senior officer on duty mistakenly believed an active shooter was still loose. The inquiry panel said it could not determine whether quicker deployment could have saved lives. However, it said lives were saved when a police duty inspector decided to override protocol and let police and medics stay in the area. Twenty-two people were killed in the attack.
---
ASHLEY McBRYDE - PROVES TEACHER WRONG
Ashley McBryde recalls sitting in algebra class and the teacher asking what everyone was going to do with their lives. When McBryde said she was going to make songs in Nashville, the teacher called her ``stupid.'' McBryde says the teacher told her she needed to remember where she comes from -- Mammoth Spring, Arkansas -- and she better have a backup plan. McBryde says her backup plan was not to have one. Her ``Girl Going Nowhere'' album comes out Friday. McBryde says, ``Still to this day, I have not used algebra.''
---
PILGRIMAGE FESTIVAL - LINEUP
Jack White, Chris Stapleton and Lionel Richie will headline the Pilgrimage Music and Cultural Festival in Franklin, Tennessee, on Sept. 22nd and 23rd. Other performers include Hozier, Brandi Carlile, Counting Crows, Bleachers, Dawes, Elle King and the festival's co-founder, Kevin Griffin of Better Than Ezra. It's the fourth year the festival has been staged.
---
US NATIONAL MEMORIAL FOR PEACE AND JUSTICE - LINEUP
Usher, Common, The Roots and Kirk Franklin will play a concert in Montgomery, Alabama, to open a memorial to victims of lynching. The April 27th concert will celebrate the National Memorial for Peace and Justice. Other performers include and Brittany Howard of Alabama Shakes and Gary Clark Junior. Sweet Honey In The Rock and Bebe Winans will play the opening ceremony on April 26th.
(The Associated Press)
Details

Contributed by

Bruce Leperre