Music News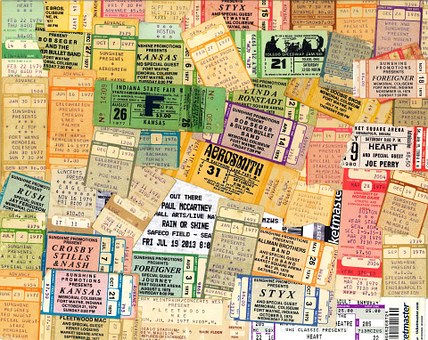 MUSIC NEWS: MONDAY, JUNE 4, 2018
SHAWN MENDES - NUMBER ONE
Shawn Mendes has landed his third number-one album. His self-titled album moved 182-thousand units last week, putting it on top of the Billboard 200 album chart. Mendes' two other albums, ``Illuminate'' and ``Handwritten,'' also were number one. The Pickering, Ont.-raised pop singer, at age 19, is the third-youngest artist to achieve three number-one albums. Fellow Canadian Justin Bieber did it when he was 17, and Miley Cyrus did when she was 15.
---
PRINCE ESTATE - VANITY 6 VIDEOS
Prince's estate is suing a man in Yukon, Oklahoma for alleged copyright infringement. The lawsuit says Phil Shadid is distributing Vanity 6 videos on the music distributor TuneCore without permission. The lawsuit says Prince put Vanity 6 together and wrote the music for their 1982 self-titled album. It says TuneCore complied with the estate's request to remove the videos until Shadid contested that. The lawsuit says TuneCore will repost the videos unless a court orders it not to do so. The lawsuit seeks unspecified damages. Shadid could not be reached for comment.
---
SHOT FIRED - CHIEF KEEF
New York police confirm Chief Keef was not hurt after a shot was fired near him early Saturday. Authorities say the shot was fired outside the W Hotel. They cannot say whether Chief Keef was the target. His agent did not return a request for comment.
---
JUKEBOX THE GHOST - ``EVERYBODY'S LONELY''
Jukebox The Ghost wrote the song ``Everybody's Lonely'' based on keyboardist Ben Thornewill's conversation with his grandmother. She had asked her mother during the World War II era why songs on the radio were all about love, and her mother said, ``Because everybody's lonely, dear.'' Guitarist Tommy Siegel calls it Thornewill's ``attempt to write this meta song about writing songs based on hearing songs on the radio.''
---
MADDIE AND TAE - MADDIE IS ENGAGED
Maddie Marlow of Maddie and Tae is going to be a bride. She tells People magazine her boyfriend of seven years, Jonah Font, proposed late last month. They met as high school students in Texas. Marlow says the centre diamond on her engagement ring came from her mother's original engagement ring. She says her parents have been married 25 years and her father bought her mother a new ring. Her mother had hoped to pass the original one down someday. No word on a wedding date.
---
(The Canadian Press)
Details

Contributed by

Bruce Leperre
MUSIC NEWS: THURSDAY 31, 2018
MEEK MILL - JUDGE REMOVAL REQUEST
Meek Mill's lawyers say they will immediately ask the Pennsylvania Supreme Court to reassign his case. Yesterday, Philadelphia Common Pleas Court Judge Leon Tucker denied Mill's request to remove Judge Genece Brinkley from Mills' case, saying he lacked the jurisdiction to do so. Mills' lawyers say Brinkley has been waging a vendetta against him. She has defended her impartiality. Last month, the Pennsylvania Supreme Court ordered Mill released from prison while he appeals his sentence on a probation violation related to a gun and drug conviction from nearly a decade ago. Prosecutors say Mill should get a new trial because of the questionable credibility of the arresting officer.
---
JIMMY PAGE - ROBBIE WILLIAMS' CONSTRUCTION PROJECT
Jimmy Page is temporarily winning in his years-long fight against his next-door neighbour, British singer Robbie Williams. Authorities in west London have ruled that Williams' plans for an underground gym and swimming pool cannot continue without further legal assurances that the work won't damage Page's home.
Page says Williams' planned construction work would create damaging vibrations to Page's 19th-century Gothic-revival mansion house. Page says he only plays acoustic guitars in the house to protect it.
Williams says the work will have minimal impact on neighbouring properties. Page says he is ``really pleased at the outcome'' of the local council's decision.
---
TOTO - WEEZER'S ``AFRICA'' REMAKE
Toto guitarist Steve Lukather says he's ``very flattered'' and thanks Weezer for the remake of the Toto song ``Africa.'' A teenage Weezer fan bugged Weezer for months through the Twitter account ?weezerafrica to remake the song. Weezer teased him by releasing a version of Toto's ``Rosanna'' last week. On Tuesday, Weezer finally obliged with their version of ``Africa.''
The WeezerAfrica account commented, ``Looks like Weezer finally blessed the rains.'' Weezer drummer Pat Wilson calls it ``a victory over culture.'' He says, ``The Weez inhabits the boundaries between multiple dimensions.''
---
CRAIG MORGAN - US ARMY AWARD
The U-S Army is giving one of its highest honours to Craig Morgan for his dedication in entertaining military personnel and their families around the world. The Army will give Morgan its Outstanding Civilian Service Medal in Los Angeles on June 23rd. Morgan has made 15 overseas trips to entertain U-S troops. He is a 17-year Army and Army Reserves veteran.
Details

Contributed by

Bruce Leperre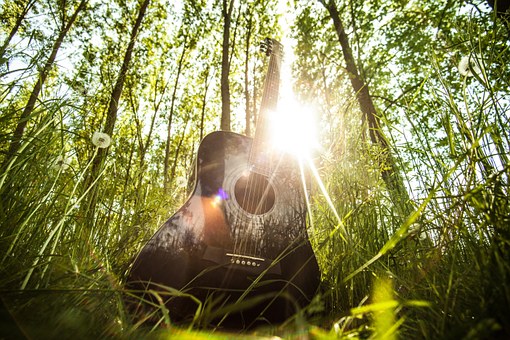 MUSIC NEWS: WEDNESDAY, MAY 30, 2018
JUSTIN TIMBERLAKE - VISITS SHOOTING SURVIVOR
Justin Timberlake made a surprise visit to one of the survivors of the school shooting in Santa Fe, Texas. The mother of student Sarah Salazar posted a photo of Timberlake in a medical gown posing next to Salazar in her hospital room on Friday.
Timberlake's tour had stopped in nearby Houston. Salazar was one of more than two dozen students injured at the attack at Santa Fe High School on May 18th.
---
DIERKS BENTLEY - ``THE MOUNTAIN''
Dierks Bentley's creativity got a boost with a change of view. Bentley wrote his new album, ``The Mountain,'' in Telluride, Colorado. He says he was able to focus on a single concept: mountains, in a literal sense and as a metaphor.
Bentley says writing the album was like a rifle shot at a single target, while Nashville is ``writing like a shotgun blast.''
Mountains are part of his heritage. Bentley grew up in Arizona and has been hiking Camelback Mountain since he was 4.
---
BTS' ``FAKE LOVE'' - 17th FOREIGN-LANGUAGE TOP-TEN HIT
Of the 4,799 songs that have reached the top ten of the Billboard Hot 100 singles chart, only 17 have been primarily or entirely in a language other than English. Song number
17 did it this week as ``Fake Love'' by the Korean pop group B-T-S made its debut at number 10. It's the third song in Korean to hit the top ten. The others are both by Psy: ``Gangnam Style'' and ``Gentleman.'' The first foreign-language top-ten hit was Domenico Modugno with ``Nel Blu Dipinto Di Blu (Volare),'' which hit number one in 1958. This week, ``Love Yourself: Tear,'' by B-T-S became the first Korean-language album to hit number one on the Billboard 200 Album chart.
---
ELTON JOHN WILL - AIDS LECTURE
Elton John will deliver a lecture on HIV in honour of Princess Diana. John will give the lecture June 8th in London as part of the U-K's National AIDS Trust. John says he's delighted to speak in memory of his friend Diana. He says tolerance and courage have never been more important in the fight against AIDS and HIV.
---
PRINCE'S ISLAND RETREAT- FOR SALE
Prince's private retreat in the Turks and Caicos Islands is for sale. The Minneapolis Star Tribune says the 5.7-acre property has two private beaches, a marina and a long, winding purple driveway. There are more than three-thousand square metres worth of buildings on the property, surrounded on three sides by crystal blue water. Prince bought it in 2011 for 13-million dollars. A spokesman for Premiere Estates Auction Company says it's expected to sell for at least 15-million. The auction ends July 12th. The property is believed to the last one in Prince's real estate portfolio. The others were sold off after his 2016 death.
---
CMT AWARDS - MORE PERFORMERS
Darius Rucker, Jason Aldean, Luke Bryan and Charles Kelley have been added to the lineup of the Country Music Television Awards. In fact, they will all perform together. Another collaboration in the works is Dierks (DURKS) Bentley with Brothers Osborne. Carrie Underwood, Dan and Shay, Florida Georgia Line and Backstreet Boys also have been added to the lineup. Little Big Town will host and perform. Previously announced performers are Blake Shelton, Chris Stapleton, Kelsea Ballerini, Sam Hunt and Kelly Clarkson. The C-M-T Awards will be June 6th in Nashville.
---
(The Associated Press)
Details

Contributed by

Bruce Leperre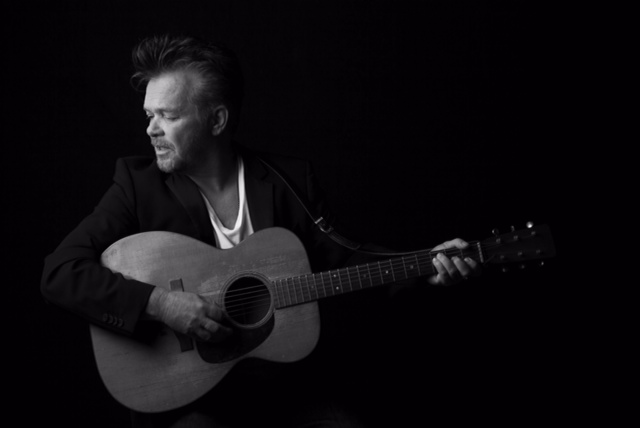 JOHN MELLENCAMP
Following two hugely-successful U.S. concert tours, JOHN MELLENCAMP will set out once again this Fall for 20+ stops across Canada for his SAD CLOWNS & HILLBILLIES TOUR. Hailed by critics and fans alike as one of Mellencamp's most authentic and crowd pleasing concerts of his career, the tour will begin September 26th in Moncton, NB and span two months.
Tickets for the tour will be available to the general public beginning Friday, June 1st at 10 a.m. local time. Mellencamp.com and VIP pre-sale tickets will be available beginning Wednesday, May 30th at 10 a.m. local time until Thursday, May 31st at 10 p.m. local time. For more information and all ticketing information please visit Mellencamp.com.
Mellencamp's live shows have garnered huge critical acclaim with the Hollywood Reporter calling it a "triumphant, career-spanning show" and a "superb performance...still full of fiery defiance" by the Boston Globe. His extensive touring and live shows have solidified the Rock and Roll Hall-of-Famer's place at the forefront of American music for the past 40 years.
Additional praise for John Mellencamp
"...a triumphant career spanning show...[Mellencamp] still displays joy in performing." Billboard/The Hollywood Reporter
"Mellencamp's music felt as timeless as it did nostalgic Monday night before what was essentially a sold-out crowd." Green Bay Press-Gazette
"If you mixed a preacher, a punch press operator and an old bluesman together in the back of a cement mixer, John Mellencamp would come out in the pour." Duluth News Tribune
JOHN MELLENCAMP CANADA 2018 TOUR DATES
| | | |
| --- | --- | --- |
| Date | City | Venue |
| September 26, 2018 | Moncton, NB | Moncton Events Centre |
| September 27, 2018 | Saint John, NB | Harbour Station |
| September 29, 2018 | Halifax, NS | Halifax Forum |
| October 2, 2018 | Ottawa, ON | TD Place |
| October 4, 2018 | Kingston, ON | Rogers K-Rock Centre |
| October 6, 2018 | Oshawa, ON | Tribute Communities Centre |
| October 7, 2018 | St. Catharines, ON | Meridian Centre |
| October 10, 2018 | Sudbury, ON | Sudbury Arena |
| October 11, 2018 | Sault Ste Marie, ON | Essar Centre |
| October 13, 2018 | Thunder Bay, ON | The Community Auditorium Thunder Bay |
| October 23, 2018 | Winnipeg, MB | Bell MTS Place Theatre |
| October 24, 2018 | Brandon, MB | Westoba Place |
| October 26, 2018 | Estevan, SK | Affinity Place |
| October 28, 2018 | Lethbridge, AB | Enmax Centre |
| October 29, 2018 | Saskatoon, SK | Sasktel Centre |
| November 1, 2018 | Cold Lake, AB | Imperial Oil Place |
| November 3, 2018 | Dawson Creek, BC | Encana Events Centre |
| November 4, 2018 | Prince George, BC | CN Centre |
| November 6, 2018 | Kamloops, BC | Sandman Centre |
| November 7, 2018 | Cranbrook, BC | Western Financial Place |
| November 10, 2018 | Kelowna, BC | Prospera Place |
| November 12, 2018 | Victoria, BC | Save-On-Foods Memorial Centre |
| November 14, 2018 | Abbotsford, BC | Abbotsford Centre |
ABOUT JOHN MELLENCAMP:
John Mellencamp's career in music, spanning more than 35 years, has seen him transition from pop star to one of the most highly respected singer/songwriters of a generation. Mellencamp is incredibly acclaimed; he is a member of the Rock and Roll Hall of Fame, a Grammy winner, a recipient of the John Steinbeck Award, ASCAP Foundation's Champion Award, The Woody Guthrie Award and Americana Music Association's Lifetime Achievement Award and more recently, the Founders Award, the top honor assigned by the American Society of Composers, Authors and Publishers. Additionally, he will be inducted into the Songwriters Hall of Fame on June 14, 2018. He is also one of the most successful live concert performers in the world. In 1985, Mellencamp, together with Willie Nelson and Neil Young, created Farm Aid. The social activism reflected in his songs helped catalyze Farm Aid, the concert series and organization that has addressed the struggle of American family farmers for more than 25 years.
John Mellencamp's album, Sad Clowns & Hillbillies, featuring Carlene Carter, is his 23rd over the course of a remarkable career. Sad Clowns & Hillbillies returns Mellencamp to the musical eclecticism that is, itself, a reflection of his wide-ranging musings on life and showcases a poet who has wisely used the years between youth and the present day to become an absolute master of songwriting and interpretation. That passion and experience resonates most beautifully in this showcase of his music.
John also wrote the title song for the film, The Yellow Birds, an American war film directed by Alexandre Moors and based on the novel The Yellow Birds by Kevin Powers. The film stars Tye Sheridan, Jack Huston, Alden Ehrenreich, Jennifer Aniston, and Toni Collette. A theatrical release of this movie will debut June 15, 2018. As well, John journeyed into the darkness of coal mining life in his reverent cover of Merle Travis' 1946 song "Dark as a Dungeon," recorded in support of National Geographic's acclaimed documentary about the mining industry, "From The Ashes," produced by Michael Bloomberg, former NYC Mayor.
John continues to focus on another facet of his artistic expression: painting. His style has progressed over the years as evidenced by several gallery shows and published portfolios, and in recent years he has increased his output by completing over 100 new works. Currently John's second solo exhibition at the ACA Gallery titled "Life, Death, Love, and Freedom" opened on April 26, 2018 running through June 2, 2018.
Ghost Brothers of Darkland County, a musical/play with music and lyrics by John Mellencamp, a libretto by author Stephen King and production by T Bone Burnett will travel to various colleges and regional/local theaters in 2018.
Mellencamp continues his journey as the walking embodiment of heartland rock; passionate, plain-spoken, and a self-proclaimed rebel. John Mellencamp continues to live and work in Bloomington, Indiana.
###
Details

Contributed by

Bruce Leperre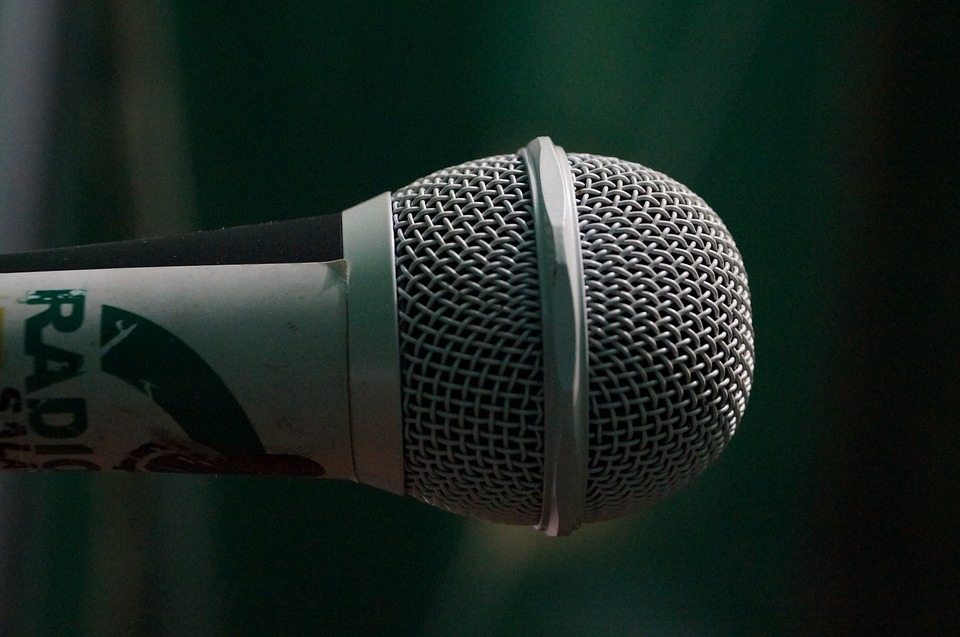 MUSIC NEWS: TUESDAY, MAY 29, 2018MEMORIAL DAY CONCERT
MEMORIAL DAY CONCERT
The annual U-S National Memorial Day Concert brought people together to the rain soaked West lawn of the U-S Capitol Sunday. They were honouring America's military heroes.
Actors Gary Sinise and Joe Mantegna hosted the event. Spesnha Baker performed the National Anthem. Alfie Boe did ``He Ain't Heavy, He's My Brother,'' Leona Lewis did ``Bridge Over Troubled Water'' and Cynthia Erivo performed ``Requiem For A Soldier.'' The event was aired on P-B-S.
---
SNOOP DOGG - GIGANTIC GIN AND JUICE
Snoop Dogg, Warren G and ``Top Chef'' winner Michael Voltaggio have a new world record. They just made the world's largest gin and juice. The San Jose Mercury News reports the glass was 1.5-metres tall and 91-centimetres wide, containing just over 548 litres. It took 180 bottles of Hendricks gin. A representative from Guinness Records certified it as the world's largest paradise cocktail. The drink was created Saturday at the BottleRock Napa Valley festival. No word on what happened to the drink after the certification.
---
STING - COMMENCEMENT SPEECH
Sting says he was inspired by American music, American culture and the American dream, but ``the American dream is not exclusively American.'' Sting and his wife, actress Trudie Styler, accepted honourary degrees Sunday at Brown University. Sting told the graduating class the whole world looks to the U-S for leadership, and ``when that leadership is found wanting, the whole world suffers.'' Sting says he's optimistic for the future because he's ``taken part in this joyous celebration of diversity.''
He then serenaded the graduates with the song ``My One and Only Love.''
---
OLIVIA NEWTON-JOHN - HONORARY DOCTORATE
Olivia Newton-John says she never dreamed in her lifetime that she'd get a doctorate of any kind. La Trobe University in Melbourne, Australia, bestowed an honourary doctorate of letters on Newton-John for her ongoing support of cancer research and her music achievements. The Olivia Newton-John Cancer Wellness and Research Centre is part of the La Trobe University School of Cancer Medicine.
---
ENRIQUE IGLESIAS - ISRAEL
Enrique Iglesias never thought twice about playing Israel, because he says he's about fans, not politics.
Iglesias performed in Tel Aviv Sunday night. He says if there's demand from fans to go to a place, he ``will be there no matter what.'' Musicians have been coming under pressure from a grassroots pro-Palestinian boycott movement not to perform in Israel. The only thing that might keep Iglesias away is his family. He says he misses his newborn twins like crazy, but performing for fans is what he loves to do.
---
K-POP HITS THE TOP
Is K-pop finally getting its due? Korean-based pop is making its presence felt here in North America. The K-pop group B-T-S is the first Korean group to reach No. 1 on the Billboard top 200 albums list. ``Love Yourself: Tear'' sold 135-thousand copies to take the top slot _ and is the first mainly foreign language album to top the charts since Il Divo's ``Ancora'' in 2006. The wave of popularity of K-pop has become known as ``Hallyu'' or ``Korean Wave,'' similar to Beatlemania in the 1960's.
---
FLAMING LIPS - PODCAST
Steven Drodz of Flaming Lips is giving the details on every track the band has created in the past 35 years. Drodz has launched a podcast called ``Sorcerers Orphan Podcast: A Song By Song History of The Flaming Lips.'' The first one is already out with the title, ``Episode One: Enthusiasm For Life Defeats Existential Fear Part 2.'' They will release ``Greatest Hits Volume 1 Deluxe Edition'' on Friday.
---
UFO SINGER - RETIREMENT
Singer Phil Mogg of U-F-O says next year's 50th anniversary tour will be his last. Mogg says in a statement he hates the words ``farewell tour,'' and he prefers to call it ``my final tap-dancing appearances with the band.'' Mogg, who is 70, says travelling has gotten tiresome, and his age is a factor in his decision as well. He is the only consistent band member since their formation in 1969. Mogg says he would have no problem with U-F-O continuing with a replacement.
---
(The Associated Press)
Details

Contributed by

Bruce Leperre
MUSIC NEWS: MONDAY, MAY 28, 2018
COMMON WILL APPEAR IN STARBUCKS INSTRUCTIONAL VIDEO
When Starbucks closes down more than 8,000 stores tomorrow afternoon for anti-bias training, one of the people who will be teaching it is Common. Starbucks says Common will appear in an instructional video to ``help folks start exploring their own identities.'' The video also will feature Starbucks executives and anti-bias training experts. Starbucks created the training session after two black men were arrested at a Philadelphia Starbucks in April while waiting for a meeting. One had been denied access to the bathroom because he had not bought anything.
---
DETAILS OF AFROMAN SETTLEMENT REVEALED
It will cost Afroman $65,000 to settle a lawsuit against a woman he assaulted when she jumped onstage at his Mardi Gras concert in 2015 in Biloxi, Mississippi. The Biloxi Sun Herald reports Afroman must pay Haley Byrd in $10,000 installments, and if he doesn't, he owes her $125,000. Byrd and another woman got onstage and danced at the concert, but the other woman left. Afroman pleaded guilty to assault after he slammed Byrd down. She sued him for her injuries and for defamation for writing the song ``Stay Off The Stage'' about the incident. The settlement also calls for Afroman not to say anything disparaging about Byrd. In 2014, Afroman was filmed throwing a person off the stage and a 2015 video shows him throwing a man off the stage.
---
CHANCE THE RAPPER RESIGNS FROM MUSEUM BOARD
Chance The Rapper, his father and a third of the board of trustees at Chicago's DuSable (doo-SAH'-buhl) Museum of African American History are resigning, but it's not apparent why.
Chicago Alderman Roderick Sawyer confirms the resignations to the Chicago Tribune but says he cannot discuss the reasons for them.
Chance tweeted on Saturday that he made an individual decision to resign, and the only reason he did is because he got too busy and could not make the meetings. Chance and his father, tourism executive Kenneth Bennett, were named to the board in January 2017.
Chance donated his best rap album Grammy for ``Coloring Book'' to the museum last June.
---
JOHN OATES APPROACHES MUSIC LIKE A JOB
John Oates of Hall and Oates can play the same songs he's been playing for 40 years because he's a pro. Oates calls it ``a professional technique'' and says it's his job to perform. Oates says he never groans and says, ``Here we go again, here's `Maneater' again.'' He says the songs still sound good and are fun to play. Hall and Oates recently put out the single ``Philly Forget Me Not,'' their first new music in 16 years.
---
Snoop-Dogg-C2
Snoop Dogg is praising Canada's pending legalization of recreational marijuana, saying Canada is more advanced than the U-S in its approach to pot.
The rapper, entertainer and weed entrepreneur spoke at Montreal's
C2 technology conference on Friday.
Snoop has a significant presence in Canada's burgeoning marijuana industry.
Ontario-based Canopy Growth, a medical marijuana company poised to break into the recreational market, signed a partnership deal to hold the exclusive rights to use certain content and brands owned by Snoop's company, L-B-C Holdings.
Snoop has also invested in Toronto-based Trellis, a cannabis inventory management software provider. (The Canadian Press)
---
(The Canadian Press)
Details

Contributed by

Bruce Leperre
MUSIC NEWS: FRIDAY, MAY 25, 2018
SZA - VOICE GIVES OUT
SZA says she's not sick, but her voice just won't work. She writes on Instagram she's been touring for nearly a year and she usually pushes through with the help of steroids. They aren't working this time. SZA says her voice troubles did not happen overnight and she's been troubleshooting for a while.
She's sitting out the Championship tour until further notice.
---
JOURNEY - DEF LEPPARD - WHO'S THE HEADLINER?
Journey and Def Leppard have no arguments about which one gets to headline in which city. Def Leppard singer Joe Elliott jokes it's a coin flip, but really it's their management working it out so each band has an equal number of headlining gigs, based on their fan bases. Elliott says it was a no-brainer that Journey would want to headline their hometown of San Francisco.
Journey guitarist Neal Schon jokes, ``Actually, we'd rather open!''
---
GERRY MARSDEN - SOCCER ANTHEM
American fans may be puzzled why Liverpool soccer fans sing ``You'll Never Walk Alone'' at games. It's because of Gerry and the Pacemakers. Singer Gerry Marsden says he was inspired to remake that song after he saw a Laurel and Hardy movie and decided to stay for the next movie, ``Carousel,'' because it was raining. The Pacemakers' version was a huge hit in Britain but did not crack the top 40 in the U-S except as a B-side to ``How Do You Do It.'' It was first played at a Liverpool game in 1963, with Marsden in attendance. Marsden thought it was ``lovely,'' then they played it again two weeks later. Marsden says the hardcore fans were all singing along, and he thought, ``Wow!'' The song will be sung tomorrow by Liverpool fans before the Champions League final against Real Madrid in Kyiv, Ukraine.
---
TIM McGRAW - ``HUMBLE AND KIND'' - SPANISH VERSION
Tim McGraw believes in the universal message of his song ``Humble and Kind,'' so that's why he recorded a version in Spanish. McGraw released it as ``Nunca Te Olvides de Amar''
yesterday, literally, ``Never Forget To Love.'' McGraw says his Spanish is not perfect, but if he can reach out to another person in a language that is not his own, that's a good enough reason to try.
---
KISS GUITARIST - UNIVERSITY HONOUR
KISS guitarist Tommy Thayer received an honorary degree from Pacific University in Oregon, nine years after his father, Brigadier Gen. James B. Thayer, was given one. Thayer told graduates last week the key to success is perseverance. He says working hard and being on time are important as well. Thayer has served on Pacific's board of trustees since 2005.
---
OBIT- FUZZ-TONE INVENTOR
The man who invented the fuzz-tone guitar effect has died. The Nashville Tennessean reports engineer Glenn Snoddy died Monday at his home outside Nashville at the age of 96. Snoddy was working with Marty Robbins on the song ``Don't Worry'' when a technical malfunction created a distorted sound on session musician Grady Martin's guitar. They left it in and ``Don't Worry'' was a number-one country hit and number-three pop hit in 1961. Snoddy built and patented a foot pedal so guitarists could change into the fuzz sound by stepping on it. Sales of the pedal stalled for three years until Keith Richards used it on ``(I Can't Get No) Satisfaction.'' Snoddy also had another claim to fame: while working for Columbia Records, he hired Kris Kristofferson _ as a janitor.
---
LEON BRIDGES - LUKE COMBS - ``CMT CROSSROADS''
Country singer Luke Combs will team with R&B singer Leon Bridges for the next edition of ``C-M-T Crossroads.'' It will be a special outdoor edition that will tape in downtown Nashville on June 5th. It's a first-come, first-served, standing-room-only event. The episode will air June 28th on C-M-T.
---
(The Associated Press)
Details

Contributed by

Bruce Leperre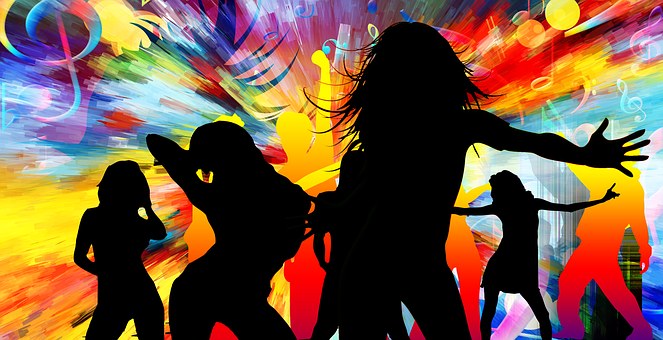 MUSIC NEWS: THURSDAY, MAY 24, 2018
MICHAEL JACKSON - ABC SPECIAL
Michael Jackson's estate says tonight's A-B-C special ``The Last Days of Michael Jackson'' was made without permission and will likely violate his intellectual property. The estate says in a statement the special is a ``crass and unauthorized attempt to exploit'' Jackson's life and music. The estate says A-B-C was using a copyrighted silhouette to promote the special but dropped it after Jackson's attorneys threatened legal action. A-B-C did not return requests for comment. Ads for the special say it will reveal new information on Jackson.
---
ROUTE 91 HARVEST FESTIVAL SHOOTINGS
A hairstylist had told police that a client named Paddock had spoken about a concert venue in Las Vegas being susceptible to an attack in the months before the Las Vegas shootings that left 58 people dead including four Canadians. The Las Vegas police department has released thousands of pages of reports, witness statements and other documents related to Stephen Paddock firing on the Route 91 Harvest Festival shootings on Oct. 1st. A hairstylist told investigators on Oct. 10th that the man said in late June or July that he couldn't believe an outdoor arena was built because a shooter could fire into a crowd from a casino across the way. The documents also confirm Paddock was the only active shooter.
---
KELLY CLARKSON - RED NOSE DAY
Kelly Clarkson is all set for Red Nose Day, except for the red nose part. Her son ate it. Clarkson says she got a red clown nose on ``Hollywood Game Night'' and her son chewed it, then the dog chewed it. N-B-C will run the ``Red Nose Day T-V Special'' tonight to raise money to fight child poverty. Other celebrities taking part include Ed Sheeran, Jack Black, Julia Roberts, Marlon Wayans, Kristen Bell and Jane Lynch.
---
SUGARLAND - TAYLOR SWIFT
Sugarland would not even have mentioned they had a song with Taylor Swift if she didn't like what they did with it.
Sugarland's Kristian Bush says Swift offered them the song ``Babe,''
even though they really only do their own songs. Bush says they sent her their version with the caveat that if she didn't like it, that was ``totally fine.'' Swift not only loved it, but wanted to be part of it. She sings harmony on the song. Bush says, ``That's the way music's supposed to work with artists.'' Sugarland's Jennifer Nettles says they kept the song on lockdown, and Bush says they would not have told anybody if Swift didn't like it. Sugarland's new album, ``Bigger,'' comes out June 8th.
---
CMT AWARDS - PERFORMERS
Kelly Clarkson will perform on the Country Music Television Awards for the first time next month, and she'll do a classic rock song. Clarkson will perform The Guess Who's ``American Woman'' on the show set for June 6 in Nashville. It just happens to be the theme song for a new T-V show by the same name that will debut on Paramount Network the next day. The first performers announced also include Blake Shelton, Chris Stapleton, Kelsea Ballerini, Sam Hunt and Luke Bryan. Fans can vote in several categories including Video of the Year through June 4th.
---
THOMAS DOLBY - TOUR
Imagine a college professor using his summer break to do a concert tour. That's what Thomas Dolby is doing. He teaches music at Johns Hopkins University in Baltimore after a 12-year run as the music director of the TED Conferences. Dolby will do a storyteller's tour beginning July 25th in Los Angeles. A greatest-hits collection called ``Hyperactive'' comes out July 27th.
---
(The Associated Press)
Details

Contributed by

Bruce Leperre
MUSIC NEWS: WEDNESDAY, MAY 23, 2018
Artists & Media from Manitoba Bring Home Hardware at 2018 Indigenous Music Awards
The envelopes were opened and the hardware was handed out at the 2018 Indigenous Music Awards on May 18. Recognizing the accomplishments of Indigenous recording artists and music industry professionals from around the globe, this year's winners were revealed at a gala event at Winnipeg's Club Regent Event Centre. Artists and media from Manitoba picked up three IMAs at the celebration.

Singer/songwriter Desiree Dorion brought home the award for Best Country Album for her latest release, Tough Street. JUNO-nominated pop rock outfit Indian City won for Best Pop Album for its new album, Here & Now. NCI FM's Indigenous Music Countdown landed the Best Radio Station Program Promotion Indigenous Music award.

Other nominated artists from Manitoba included Vince Fontaine, Richard Farrow, Tom Dutiaume, Billy Joe Green, Malcolm Campbell, and more. Read more about the nominees from Manitoba

Presented by Manito Ahbee Festival and hosted by Beatrice Deer and CBC Music's Jarrett Martineau, this year's event featured performances by several nominees and acclaimed artists, including hometown Indian City.

Many of this year's Manitoba-based nominees and winners have participated in Manitoba Music's Indigenous Music Development Program, as well as professional and market development programs during their careers, accessing assistance to showcase in new markets and in making critical business contacts. Manitoba Music's programs and services are made possible by the generous support of the Province of Manitoba, FACTOR through the financial support of the Government of Canada and Canada's private radio broadcasters, Manitoba Film & Music,The Jim Pattison Broadcast Group, The SOCAN Foundation, and members of the music industry of Manitoba.

For a complete list of 2018 IMA winners, please visit indigenousmusicawards.com



ASHLEY McBRYDE - TATTOOS
NASHVILLE (AP) _ Ashley McBryde is recognized more for her tattoos than her face. McBryde says after she does her set, she puts on sleeves so she can go into the audience and watch other acts anonymously. McBryde says she got a tattoo when she moved to Nashville and has gotten other ones to mark milestones in her career, using the same artist every time. McBryde says after she made her Grand Ole Opry debut, a hater said she had too many tattoos for country music. McBryde's sarcastic response was, ``You know what, you're right, I totally hear that in the song.'' She does have one tattoo she regrets: a fat baby devil ``tramp stamp'' that was her first one. She's tried to get it covered but every tattoo artist she's asked will look at it and say, ``No, it's fine.''
---
FATS DOMINO'S DRUMMER - CHARGES DROPPED
Prosecutors say they don't have enough evidence to pursue charges against Fats Domino's drummer, who was accused of stealing rare coins and a passport from Domino. The New Orleans Advocate reports charges have been dropped against 65-year-old Ernest ``Box'' Fontenot. Domino's daughter reported her father's silver coins stolen last July. She said she suspected Fontenot, who had been caring for Domino before Domino's death in October. A detective found Fontenot had sold more than 200 silver coins and Domino's 1986 passport to an antiques firm in 2016.
Fontenot's attorney says the items were gifts from Domino.
---
HARRY STYLES - SITCOM
C-B-S has announced a new sitcom about a huge pop star who hides out in the suburbs with a boring accountant and his wife as hilarity ensues. Before you dismiss it as too far-fetched, it's loosely based on what happened to Harry Styles.
Damon Wayans Junior and Amber Stevens West play the couple and Australian actor Felix Mallard plays the pop star in the comedy ``Happy Together,'' debuting this fall. Styles lived in the attic of T-V producer Ben Winston for nearly two years as One Direction was taking off. Styles and Winston are two of the show's executive producers.
---
R. KELLY - LAWSUIT
R. Kelly's management is declining comment on a lawsuit filed by a woman who claims Kelly abused her and gave her herpes. Faith Rodgers says in her lawsuit she met Kelly when she was
19 after a concert in San Antonio about a year ago. She says Kelly ``mentally, sexually and verbally'' abused her and locked her in rooms for punishment. Rodgers tells ``C-B-S This Morning'' Kelly told her to call him ``daddy'' and intimidated her into having sex, even though she said she wasn't ready for that. She says he filmed it without her consent. She says she kept going back to him because he was not always ``devious'' and would paint himself as a victim.
Kelly's managers had denied Rodgers' claim after she filed a police report in Dallas.
---
AVICII - FUNERAL
Avicii's funeral will be so private that his family will not even say when it is. Avicii's family says in a statement the funeral will include people who were closest to him. They say no more information about the funeral will be given. Avicii was found dead last month in Muscat, Oman.
---
ARIANA GRANDE - CONCERT BOMBING - ANNIVERSARY
Ariana Grande says she was thinking of the people of Manchester, England, yesterday on the anniversary of the suicide bombing at her concert in Manchester which killed 22 people and injured more than 800. Grande tweeted she was sending ``all of the light and warmth'' on ``this challenging day.'' The entire country observed a moment of silence at 2:30 p-m. A remembrance service was held at Manchester Cathedral that featured 22 candles made from the wax of thousands of candles left in St.
Ann's Square in the days after the attack. Thousands gathered on the square last night for a concert and sing-along.
---
3 DOORS DOWN GUITARIST DEATH - DOCTOR
The doctor who was accused of prescribing the drugs that killed former 3 Doors Down guitarist Matt Roberts has been acquitted. A jury in Mobile, Alabama, returned a not guilty verdict for 13 counts of unlawful distribution of drugs and health care fraud for Dr. Richard Snellgrove. Prosecutors say Snellgrove prescribed drugs to Roberts, even though he knew Roberts struggled with addiction. Snellgrove's lawyer argued text messages showed that Roberts was trying to get illegal drugs in addition to the medications he got from Snellgrove. Roberts was found dead of an overdose in a hotel in West Bend, Wisconsin, in 2016.
---
CAMILA CABELLO - SICK
Camila Cabello called off her performance with Taylor Swift last night in Seattle because Cabello is fighting off dehydration and a low-grade fever. Cabello tweeted Monday she was feeling sick after her appearance on Sunday's Billboard Music Awards. She says she's fine but she's under doctor's orders to rest. Her next scheduled appearance is Friday in Denver.
---
(The Associated Press)
Details

Contributed by

Bruce Leperre
Congratulations to Dauphin's Desiree Dorion on winning Best Country Album for "Tough Street," at the Indigenous Music Awards, this past May long weekend, in Winnipeg.
Details

Contributed by

Dwain Dupley
Desire Dorion Award

Congratulations to Dauphin's Desiree Dorion on winning Best Country Album for "Tough Street," at the Indigenous Music Awards, this past May long weekend, in Winnipeg.
---
AFROMAN SETTLES LAWSUIT WITH WOMAN HE PUNCHED
The man behind the 2001 song ``Because I Got High'' will settle a lawsuit this week filed by a woman he punched during a 2015 concert in Biloxi, Mississippi. WLOX-TV reports Afroman had pleaded guilty to assault charges for punching Haley Byrd after she got on stage during his show. Byrd sued Afroman for damages from her injuries, and she claimed he defamed her by writing a song about the assault called ``Stay Off The Stage.'' Byrd's lawyer, Tim Holleman, says details of the settlement will not be released until all parties have signed.
---
BILLY IDOL TEASES FANS DURING ROYAL WEDDING
Billy Idol fans nearly lost their minds over his tweet on the day of the British royal wedding. Idol had written, ``Looks like a lovely day in U-K for Harry and Meghan's wedding.''
One fan replied, ``It's right there -- say it!'' while another said, ``Billy you've missed an open goal here.'' Idol finally obliged with a follow-up tweet that said, ``So it looked like 'It was a nice day for a white wedding' in the UK for Meghan and Harry.''
---
TORI KELLY IS A BRIDE
Meghan Markle was not the only bride this past weekend. Tori Kelly got married, too. Kelly married German basketball player Andre Murillo over the weekend. They both posted the same photo of themselves, but neither gave details on the wedding. Kelly calls it ``the most magical day ever'' and adds, ``I'm floating.''
---
BEASTIE BOYS FINISH LIFE STORY
The Beastie Boys' autobiography is going to be a lot more than the usual stories about the band and rare photos.
``Beastie Boys Book'' will come with a New York map of significant spots in the band's history, mixtape playlists, a graphic novel and a cookbook by chef Roy Choi. Ad-Rock and Mike D tell the band's story, with contributions from comedian Amy Poehler, writers Luc Sante and Colson Whitehead and filmmakers Spike Jonze and Wes Anderson. ``Beastie Boys Book'' will sell for about 50-dollars starting October 30th.
---
DEF LEPPARD OFFERS SIGNATURE BEER ON TOUR
If you go see Def Leppard this summer, you can try their beer. The band has teamed with Elysian Brewing to create Def Leppard Pale, a combination of British malt and Pacific Northwest hops. It will be available at most stops as Def Leppard tours with Journey beginning tomorrow in Albany, New York. The beer also will be sold in select restaurants and bars near the concert venues.
---
BRETT DENNEN HELPS 80-YEAR-OLD WITH HER DREAM DAY
An 80-year-old woman finished her bucket list, thanks to Brett Dennen. He chose Vera Taylor to star in the video for ``Already Gone'' after he did a casting call for someone who dreamed of a perfect day, if only there was the time to do it.
Dennen says he chose Taylor because she had ``the craziest, most fun-sounding ideas,'' and the only thing holding her back was household chores. Dennen swept floors, changed sheets, did laundry and cleaned toilets. Taylor surfed, broke a board with her fist, gave away all the inventory of an ice cream truck, ran naked down a beach and jumped in a pool in a wedding gown. Taylor says her favourite part was skydiving.
---
(The Associated Press)
Details

Contributed by

Bruce Leperre