Music News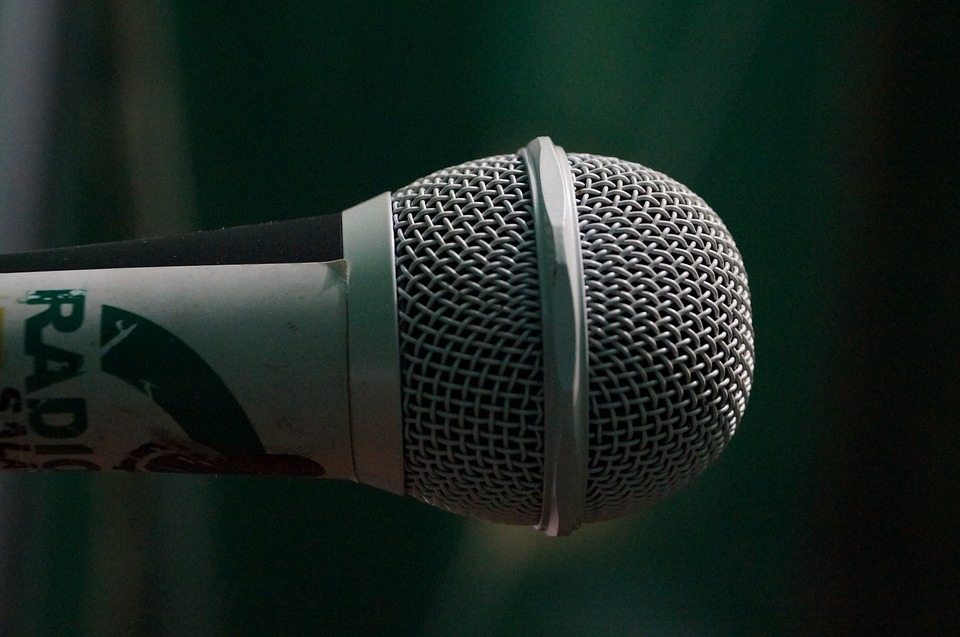 MUSIC NEWS: TUESDAY, JUNE 19, 2018
XXXTENTACION - DEATH INVESTIGATION
Investigators in Florida say they still don't have a motive and they haven't made any arrests in the death of troubled rapper-singer XXXTentacion. The Broward Sheriff's Office says the 20-year-old entertainer, whose real name was Jahseh Dwayne Onfroy, was pronounced dead yesterday evening at a Fort Lauderdale-area hospital. He was shot earlier outside a Deerfield Beach motorcycle dealership. XXXTentacion was facing charges that he beat up his pregnant girlfriend.
---
MEEK MILL - NEW TRIAL REQUEST
Rapper Meek Mill still doesn't know if he'll get a new trial for violating probation on a gun and drug conviction from 2008. Philadelphia Judge Genece Brinkley said yesterday she will rule on his request for a new trial in ``due time.'' Mill's attorneys argue the arresting officer had credibility issues, and a different judge has thrown out three convictions based on that officer's testimony. The Philadelphia district attorney's office supports the request for a new trial. Last week, the Pennsylvania Supreme Court denied Mill's request to remove Brinkley from his case, but one justice said he could try again after yesterday's hearing.
---
3 DOORS DOWN - BASS PLAYER - PROBATION VIOLATION
The original bassist for 3 Doors Down is accused of violating probation from a deadly crash in Tennessee because of his arrest in Mississippi on weapons and drug charges. A judge in Jackson County, Mississippi, set bond yesterday for Todd Harrell at 22-thousand-500 dollars on three counts of possessing a firearm after a felony conviction. But because he was probation from the 2013 wreck, authorities in Tennessee had a probation hold on him.
---
ELVIS PRESLEY - PLANE - AUCTION
Elvis Presley's private jet is being sold yet again. The auction site IronPlanet is selling the red 1962 Lockheed Jetstar with red velvet seats, red shag carpet and no engine. Its current owner bought it last year for 430-thousand dollars and did not move it from the tarmac in Roswell, New Mexico, where it has been sitting for 36 years. An IronPlanet spokeswoman says the current owner has not made any changes to the plane. The auction runs through July 27th. Presley owned three planes, and the other two are owned by Graceland.
---
POCO'S RUSTY YOUNG - GUITAR BY EMAIL
Poco guitarist Rusty Young has played on dozens of records for artists he's never met. Young offers a service called Session Cats in which he will play a guitar part for a recording and send it as an MP3 file. Young says a band will request the kind of vibe they want and he sends back three or four tracks for their use.
He says it's expensive to book session time and engineers and travel, but this way bands can afford to get a well-known guitarist to play with them. Young says he's played on garage band records and acts from Europe, as well as a lot of his friends' records.
---
THE RECORD COMPANY - NAME
The Record Company came up with the name for the band after bassist Alex Stiff was taking a nap with his dog. They had recorded four or five songs and were annoyed the band didn't have a name. Stiff says he woke up in a daze and said to himself, ``You're going to get the name. You're going to get it right now.''
That's when he thought of the words ``The Record Company.'' He says it's ``so right in front of you but nobody pinpointed that that could be a band name.'' The Record Company will put out their second album, ``All of This Life,'' on Friday.
Details

Contributed by

Bruce Leperre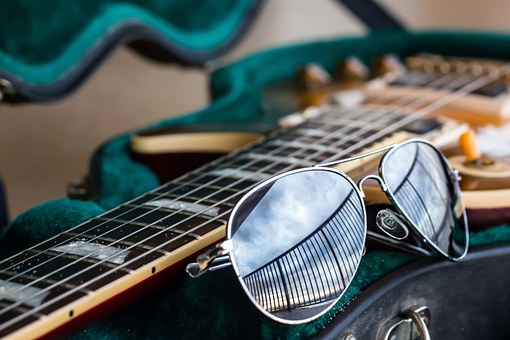 MUSIC NEWS: MONDAY, JUNE 18, 2018
RORY FEEK SAYS HIS DAUGHTER'S HOMOSEXUALITY CHALLENGED HIS FAITH AND HIS LOVE FOR HER
Rory Feek of Joey and Rory admits he considered withdrawing his love when his daughter, Hope, came out to him as a lesbian. Feek tells ``C-B-S Sunday Morning'' days after his wife, Joey, died in 2016, Hope reluctantly told him that her friend Wendy was more than a friend. She said they had been dating for almost a year and she was in love. Feek says she asked him, ``Are you still going to love me?'' and Feek's initial reaction was, ``I don't think so.'' He says his conservative Christian faith had saved him and Hope's announcement challenged that ``immensely.'' Feek says he decided he could not shun his child and it's his job to love her even when it's hard.
---
BEYONCE AND JAY-Z RELEASE SURPRISE ALBUM
Beyonce and Jay-Z released an album Saturday with no advance notice. It's called ``Everything is Love'' and it's billed as The Carters. It came out on the Tidal streaming service.
It's a family affair, with their daughter, Blue Ivy, giving a shout-out to her brother Sir and sister Rumi on the song ``Boss.''
Jay-Z bashes the Grammys in one song after he was the top nominee but didn't win. He also claims in another song he turned down an offer to do the Super Bowl halftime show.
---
PARKLAND STUDENTS JOIN CELEBRITIES FOR CHICAGO MARCH
Jennifer Hudson, Chance The Rapper and will.i.am appeared at an antiviolence march in Chicago on Friday with survivors of the February shootings in Parkland, Florida. Hudson, whose mother, brother and nephew were shot to death, says so many people are affected by gun violence and so many people want to see it stop. She led the crowd in singing ``Amazing Grace.'' Will-i-am says he's proud to see a youth movement pushing for change. Former Congresswoman Gabby Giffords also attended.
---
FLORIDA GEORGIA LINE AND BEBE REXHA REFLECT ON SUCCESS OF ``MEANT TO BE''
Bebe Rexha says one of the reasons she loved collaborating with Florida Georgia Line is that she could be herself. Rexha says instead of trying to turn her into a country artist, Tyler Hubbard and Brian Kelley told her to just do what she does best. Hubbard says their song ``Meant To Be'' has changed the lives of everyone involved. He says F-G-L has gained so many fans globally because of Rexha. He says Rexha has ``a whole bunch more redneck fans, so that's awesome for her too.''
---
NETHERLANDS FESTIVAL
A van has run into a small group of pop fans at a music festival in the Netherlands, killing one and injuring three.
The van fled the scene and police are still looking for the vehicle.
The pre-dawn crash happened near a camping site close to the famous Pinkpop festival. The three-day concert is traditionally attended by tens of thousands of music fans and ended late last night with a performance by Bruno Mars.
---
(The Canadian Press)
Details

Contributed by

Bruce Leperre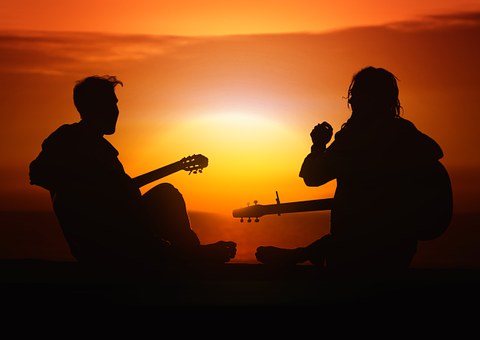 MUSIC NEWS: FRIDAY, JUNE 15, 2018
ELVIS DRUMMER D.J. FONTANA DIES
The way Elvis Presley's drummer, D-J Fontana, remembered it, they were hardly living in the lap of luxury when Presley was becoming a star. Fontana told reporters in 2001 that he and Presley, along with bassist Bill Black and guitarist Scotty Moore, would pile into one car with all their instruments to get from one show to another. Sometimes Presley's cousins would be in the mix too. Fontana said they often felt like fighting each other, but they never did. Fontana died in his sleep in Nashville on Wednesday at the age of 87.
---
D.J. FONTANA IS REMEMBERED FONDLY
Max Weinberg of The E Street Band says Elvis Presley drummer D-J Fontana was the reason he became a drummer. Weinberg says he was 5 when he saw Fontana backing Presley on ``Hound Dog'' on T-V and it just swept him away. Fontana died Wednesday night in Nashville at the age of 87. He was the last surviving member of Presley's original backup group.
---
BARRY MANILOW HOSPITALIZED
Barry Manilow has come down with a bronchial infection bad enough to land him in the hospital. The singer posted a statement on social media saying, ``I can't believe this is happening.'' Manilow's opening weekend at Westgate Las Vegas was sold out. He's expected to be released in a few days.
---
WAYNE NEWTON PROPERTY BURGLARIZED
Police in Las Vegas are looking for two burglars who broke into Wayne Newton's house just before midnight Wednesday.
A police spokesman says Newton and his wife were not injured, and it's unclear if anything was taken. The Las Vegas Review-Journal reports the burglars ran as the Newtons were coming home after his show. The Newtons moved to their current residence in 2013 after the bankruptcy sale of their 40-acre estate, which is now a tourist attraction.
---
ADELE MARKS ONE-YEAR ANNIVERSARY OF GRENFELL TOWER FIRE
Adele continues her support for the victims of London's Grenfell Tower fire on the one-year anniversary of the tragedy. She was joined by British musician Stormzy at memorial services yesterday. Seventy-two people were killed on June 14th of last year when fire ripped through the 25-storey building. Adele had taken cakes to firefighters working on the fire and offered support to many survivors.
---
BEACH BOYS - NEW MIXES
Bruce Johnston of The Beach Boys was in awe when he heard his vocal from ``Disney Girls'' mixed with the Royal Philharmonic Orchestra. Johnston says the new version ``brought a dream to life.'' The Beach Boys gave their approval to the orchestra remixing their classic vocals with orchestral instrumentation. Brian Wilson says in a statement he always knew the vocal arrangements he did in the 1960s would lend themselves perfectly for a symphony.
Mike Love says they did ``a great job of honouring the original vocal performances and complementing them with the orchestrations.''
``The Beach Boys with the Royal Philharmonic Orchestra'' is out now.
---
(The Associated Press)
Details

Contributed by

Bruce Leperre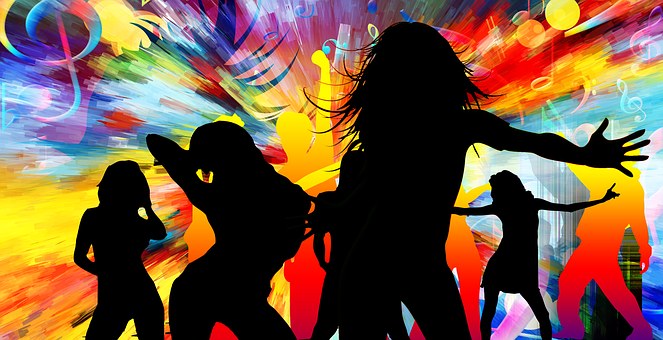 MUSIC NEWS: THURSDAY, JUNE 14, 2018
LITTLE BIG TOWN - MEMORABILIA DISPLAY
The sundress and boots that Karen Fairchild of Little Big Town wore when she married Jimi Westbrook will be on display at the Country Music Hall of Fame and Museum in Nashville.
The exhibit about Little Big Town also will include Fairchild's high school cheerleader uniform, Kimberley Schlapman's recital costume and the neon signs used for the cover of the ``Pain Killer'' album.
The exhibit opens June 29th and will run for a year.
---
OBIT - JOHN McELRATH - THE SWINGIN' MEDALLIONS
Keyboardist John McElrath of The Swingin' Medallions has died of Parkinson's disease. The Atlanta Journal-Constitution reports McElrath died Saturday at the age of 77. The Swingin' Medallions had a top-ten hit in 1966 with ``Double Shot (Of My Baby's Love).'' McElrath told the Journal-Constitution in 1992 they asked people from the street to come in and make it sound like a party was going on during the recording. McElrath had retired from performing with The Swingin' Medallions, but his two sons were in the band. The Swingin' Medallions band members and crew will be honorary escorts at McElrath's memorial service next week in Greenwood, South Carolina.
---
MICHAEL JACKSON - STREET UNVEILING
The unveiling of Michael Jackson Avenue in Detroit has been called off. The Detroit Free Press reports a section of Randolph Street in the theatre district around the corner from Aretha Franklin Way was supposed to be unveiled with the new name Friday. Jackson's brothers had thought the Jackson 5 were going to be honoured. Detroit's city council passed an amendment last year forbidding ceremonial streets for organizations or groups. Stephen Grady, chief of staff for council president Brenda Jones, says naming the street for just Michael was ``a compromise.'' The unveiling ceremony has been cancelled, but the Jacksons are still scheduled to play the Detroit Music Weekend festival on Saturday.
---
PAUL McCARTNEY - ``CARPOOL KARAOKE''
Paul McCartney will join James Corden for ``Carpool Karaoke.'' McCartney will take Corden on a tour of Liverpool next week as Corden takes his ``Late Late Show'' to London. Cher and Foo Fighters are also among the guests next week.
---
SUGARLAND - SONG INSPIRATION
Kristian Bush of Sugarland was shaken up after reading a story about a school shooting on his way to a writing session with Jennifer Nettles. When she asked what was on his mind, he said, ``This -- but we can't write this.'' Her response was, ``Sure we can.'' They wrote the song ``Tuesday's Gone.'' Bush says it ended up being not a song about guns but one about children.
Nettles says the worst thing you can do to engage people is to yell at them and make them feel bad. She says it's better to offer a conversation that may open them up. The song appears on the new Sugarland album, ``Bigger.''
---
SHAWN MENDES - PORTUGAL - WORLD CUP
For the first time, Shawn Mendes has released a song in Portuguese. He released a version of his song ``In My Blood'' in Portuguese to serve as Portugal's official song for its World Cup soccer team. The Canadian pop star's father is a Portuguese immigrant and his mother is English, so he follows the teams from Portugal and England. The World Cup starts today in Russia. Portugal's first game is tomorrow against Spain.
---
(The Associated Press)
Details

Contributed by

Bruce Leperre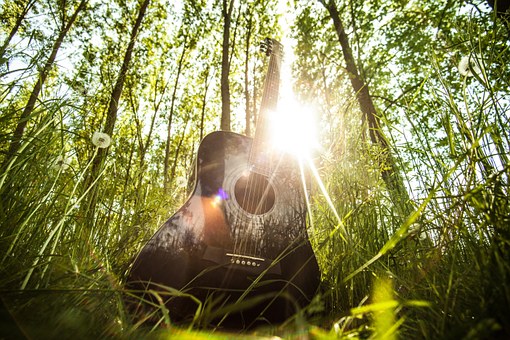 MUSIC NEWS: WEDNESDAY, JUNE 13, 2018
---
A GREAT BIG WORLD - NEW LOOK - NEW NAME
You might notice something different about Ian Axel of A Great Big World: his afro is gone. Axel says about a month ago, he looked in the mirror and decided it was time for a change.
He says he's a new dad and he's making new music, so he shaved his head for a new look. His bandmate is also different -- now going by Chad King instead of Chad Vaccarino. King says he got tired of people saying and spelling his name wrong. He was inspired to change it after reading ``On The Road'' by Jack Kerouac. A Great Big World is putting the final touches on a new album. They recently released a single called ``Younger.''
---
U2 - TRIBUTE TO ANTHONY BOURDAIN
U2 dedicated the song ``Stuck in a Moment You Can't Get Out Of'' to Anthony Bourdain during their Apollo Theater show in New York on Monday. Bono says a ``lot of inspiring, useful people'' have given up on their own lives in recent years. He says Bourdain had stories he could not tell us. Bono pointed out the song was written for Michael Hutchence of INXS, who died of an apparent suicide in 1997. Bourdain was found dead in France last week, also of an apparent suicide.
---
OBIT- THE DOORS BIOGRAPHER - JERRY HOPKINS
The co-author of The Doors' biography ``No One Here Gets Out Alive'' has died. Music journalist Jerry Hopkins died of heart failure in Bangkok on June 3rd, according to his son. He was 82. Hopkins was an early contributor to Rolling Stone magazine.
He co-wrote ``No One Here'' with Danny Sugerman and published it in 1980. The book was the basis for the Oliver Stone movie ``The Doors'' in 1991. Hopkins also wrote books about Elvis Presley and Jimi Hendrix.
---
EDDIE VEDDER - 7-INCH SINGLES WITH CUBS TICKETS
Fans who buy tickets to the Cubs-Reds game at Chicago's Wrigley Field for July 6th will get an Eddie Vedder record as a bonus. A 7-inch red-and-blue vinyl single of Vedder's Cubs song ``All The Way'' will be the ``A'' side. Steve Goodman's 1984 song ``Go Cubs Go'' will be the ``B'' side. One record will be given with each ticket purchase.
---
(The Associated Press)
Details

Contributed by

Bruce Leperre
MUSIC NEWS: TUESDAY, JUNE 12, 2018
EMINEM - BONNAROO CRITICS
Eminem's management denies he uses the sound of gunshots in his shows. The Nashville Tennessean reports Eminem's team calls the effect used during his Bonnaroo set Saturday as ``a pyrotechnic concussion which creates a loud boom.'' They add that Eminem has used this effect for more than ten years, including at other festivals. Members of the Bonnaroo audience criticized the effect as too realistic after recent mass shootings.
---
DAVE NAVARRO - TELLS HIS SUICIDE STORY
Dave Navarro is reaching out to anyone contemplating suicide by revealing how close he came to doing that himself _ and how it got better. Navarro writes on Instagram he himself had ``written 'the note,' had the plan, the stockpile of meds, how to disperse my property among my family.'' He says he reached out to loved ones as a last-ditch effort. He got therapy and tried psychiatry, alternative medicines and even hospitalization -- and he's still here. Navarro says reach out if you find yourself in darkness and adds, ``There is no darkness without light. Try to be willing to let it find you.''
---
MICHAEL BIVINS - DIPLOMA
BOSTON (AP) _ Michael Bivins of New Edition and of Bell Biv DeVoe has finally collected the high school diploma he should have gotten in 1986. WHDH-TV in Boston reports Bivins walked the graduation stage at Belmont High School on Thursday. His mother, wife, children and former basketball teammate cheered him on. He arrived wearing his school letter sweater before putting on a cap and gown. Bivins left school during his sophomore year to pursue his music career. He says it's never too late to go back to fix something.
---
IL DIVO - ADELE'S ``HELLO''
The pop-opera group Il Divo had no apprehensions in tackling an Adele song because they knew there's no way they can compete with her. Singer Sebastien Izambard (IH'-zam-bard) says they knew their version would be different because of how they showcase their voices. They just released their version of ``Hello,'' except as ``Hola.'' It will appear on their upcoming album, ``Timeless,'' out in August. Fellow singer Carlos Marin says they were going to do an album of movie songs but decided to do ones they felt were timeless.
---
PRINCE - MUSIC ROOM DEDICATION
Prince's legacy of music will live on in a Minneapolis middle school. WCCO-TV reports Anwatin Middle School has a new music room that includes keyboards, guitars, percussion instruments and other equipment. It's a gift of the In A Perfect World Foundation, spearheaded by Prince's ex-wife Manuela Testolini and his music collaborator Andre Cymone. Cymone, who grew up near the school, says it's great to play Prince's music, but the extension of that is to give back to kids.
---
(The Associated Press)
Details

Contributed by

Bruce Leperre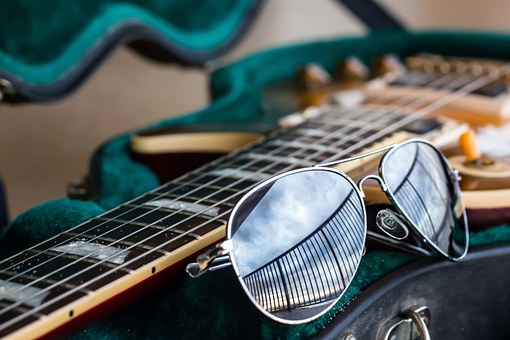 MUSIC NEWS: MONDAY, JUNE 11, 2018
DANNY KIRWAN KIRWAN OF FLEETWOOD MAC DIES
Mick Fleetwood says former Fleetwood Mac guitarist Danny Kirwan ``will forever live on in the music he wrote and played so beautifully as part of the foundation of Fleetwood Mac.'' Fleetwood writes on Facebook Kirwan died Friday in London at the age of 68, but he did not give details. Kirwan played in the band from 1968 to 1972, when Fleetwood Mac was still a blues band.
He played on the original version of ``Oh Well'' and on ``Albatross,'' which was a number-one single in Britain. Kirwan was fired after the release of the ``Bare Trees'' album in 1972. Kirwan released three solo albums before dropping out of music. He was inducted into the Rock and Roll Hall of Fame with the rest of Fleetwood Mac in 1998 but he did not attend the ceremony.
---
EMINEM'S GUNSHOT SOUNDS SCARE CROWD AT BONNAROO
Eminem has not responded to criticisms over using sound effects that sounded like gunshots during his set at Bonnaroo on Saturday night. The Nashville Tennessean reports three separate deafening blasts were used during the song ``Kill You'' shortly after Eminem started his set. Fans screamed and ducked. Some were in tears. Others commented that Eminem has used that effect in live performances of that song for years.
---
ONE CONFIRMED DEATH AT BONNAROO
Officials confirm a death at a Bonnaroo campground but have not revealed the name. Coffee County Sheriff officials say a body was found Friday. Foul play is not suspected.
The festival ran Thursday through Sunday. The start of yesterday's events was delayed because of severe weather. This year's lineup included Eminem, The Killers, Muse, Khalid , Bon Iver and Sheryl Crow.
BRUCE SPRINGSTEEN GETS SPECIAL HONOUR
Bruce Springsteen received a special honor at last night's Tony Awards for bringing thousands of people to Broadway. Springsteen says his ``Springsteen on Broadway'' shows have been one of the most exciting things he's ever experienced.
Among the people he thanked were his wife, the people who put on the show and the ``wonderful audiences, who have made these shows so exciting and fulfilling.''
---
NE-YO CALLS HIMSELF ``THE LOVE SONG GUY''
Ne-Yo was worried that maybe there was not any room for love anymore. Ne-Yo says the music industry has changed since his last album and he was concerned where he fits in. He says it's ``almost taboo to talk about love all of a sudden.'' He says songs seem to be ``about sex and money and how much drugs you sell.'' He acknowledges he's ``the love song guy.'' For his new album, ``Good Man,'' Ne-Yo went with what he knows. He says he ``needed every song to feel like a hug.''
---
CMA FEST: PAST, PRESENT AND FUTURE
This weekend's C-M-A Fest in Nashville was a chance for country musicians to show their stuff, and show how far they've come. Dustin Lynch says his career exploded after he played ``Small Town Boy'' at last year's festival. Old Dominion's Matthew Ramsey says they did a little mash-up set last year that earned them a bigger slot this year. Lee Ann Womack says coming back to C-M-A Fest reminds her of all the past years she played there, as well as lets her showcase the new stuff she's got. Jake Owen says the beauty of C-M-A Fest is that country fans celebrate ``songs that make them feel good and hit home in some way or another.'' This year's festival included Keith Urban, Chris Stapleton, Thomas Rhett and a surprise appearance by Garth Brooks.
---
KANYE WEST HITS NUMBER ONE AGAIN
Kanye West has notched his eighth number-one album. His latest, ``Ye,'' (YAY) moved 208,000 units in its first week. That puts it at the top of the Billboard 200 album chart. Post Malone is second with ``Beerbongs and Bentleys,'' followed by Ghost with ``Prequelle.'' Luke Combs is number four with ``This One's For You.'' Cardi B's ``Invasion of Privacy'' is number five.
---
JOHN COLTRANE'S LOST ALBUM COMING OUT THIS MONTH
A long-lost John Coltrane album will be released,
55 years after it was recorded. The album ``Both Directions At Once'' features his Classic Quartet -- McCoy Tyner, Jimmy Garrison, and Elvin Jones -- recorded on March 7th, 1963. They recorded several songs that were never recorded elsewhere, including ones only known as ``Untitled Original 11383'' and ``Untitled Original 11386.'' It also features Coltrane's first recording of ``Nature Boy,'' vastly different than the version he recorded in 1965. The master tape of the session was never found, but Coltrane kept a reference tape that is still in excellent condition. Coltrane must have been energized from the session, because the next day he recorded the famed ``John Coltrane and Johnny Hartman'' album.
``Both Directions At Once'' comes out June 29th.
---
(The Canadian Press)
Details

Contributed by

Bruce Leperre
MUSIC NEWS: FRIDAY, JUNE 8, 2018
PRINCE - NEW MUSIC
A rehearsal cassette Prince made in 1983 will be released as an album on Sept. 21st. Warner Brothers Records has announced the album ``Piano and a Microphone 1983'' will feature 9 tracks of Prince working through material at his home studio outside Minneapolis, which has since been demolished. It gives some insight into Prince's creative process. He worked on the songs ``17 Days''
and ``Purple Rain,'' which did not come out until the following year, and ``Strange Relationship,'' which came out in 1987. He also put his spin on Joni Mitchell's ``A Case of You'' and did a version of the spiritual ``Mary Don't You Weep.''
---
IMAGINE DRAGONS - DAN REYNOLDS - TOUR FOOD
Singer Dan Reynolds of Imagine Dragons looks at food simply as fuel while on tour. Reynolds says he does not consider food enjoyable, but ``the cleanest source of energy'' to power the concerts. He eats the same thing every day: eggs and oatmeal for breakfast, with lunch and dinner consisting of chicken, fish or lamb with brown rice, vegetables or sweet potatoes. He doesn't eat any sugar, bread or dairy. Reynolds says he eats every hour and a half until about three hours before showtime, then that's it for the day. He says it keeps him from burping onstage and then he goes to bed after the show.
---
PHISH - NEW BEN AND JERRY'S FLAVOUR
Ben and Jerry's ice cream is introducing yet another flavour in honour of the band Phish. This one is called ``It's Ice...Cream,'' after the 1991 Phish song ``It's Ice.'' The flavour is one that was originally considered for the first Phish-inspired Ben and Jerry's flavour, Phish Food. It's a caramel malt ice cream with almond toffee pieces, fudge fish and a caramel swirl. A portion of the proceeds from the ice cream's sale will benefit Phish's WaterWheel Foundation. It's the third ice cream Ben and Jerry's has created in Phish's honour. Last year the company put out a limited-edition doughnut-based ice cream called Freezer Reprise to mark Phish's run of 13 shows at Madison Square Garden.
---
AMERICANA MUSIC ASSOCIATION - K.D. LANG
k.d. lang will receive the trailblazer award at the Americana Honors and Awards. The Americana Music Association's Jed Hilly says lang's ``unwavering artistry has set a new standard for any musician of this current generation.'' The awards are Sept.
12th in Nashville. lang is currently on a tour celebrating 25 years since the release of her ``Ingenue'' album.
---
JEWEL - ``UNDERCOVER BOSS''
Jewel had to figure out how to sing badly in order to pull off the deception for ``Undercover Boss: Celebrity Edition.'' Jewel passes herself off as ``Andrea from New Jersey'' as she looks for musicians and artists to recruit for her Handmade Holiday tour. While trying to get to know two musicians, she fakes a bad singing voice at an open mic night and on a podcast. The episode airs tonight on C-B-S.
---
GRANGER SMITH - ``THE BACHELORETTE''
Granger Smith will provide the musical accompaniment to a date on the June 18th episode of ``The Bachelorette.'' Becca Kufrin will take one of the men trying to win her heart on a date at a Granger concert. Granger will serenade them with his hit, ``Happens Like That,'' based on his own true-love story.
---
(The Associated Press)
Details

Contributed by

Bruce Leperre
MUSIC NEWS: THURSDAY, JUNE 7, 2018
VEGAS SHOOTING - VIDEO - 911 CALLS
Video and 9-1-1 calls released by Las Vegas authorities give further proof of just how panicked the scene was during the shootings at the Route 91 Harvest Festival in October.
Rooftop video from the Mandalay Bay hotel shows people fleeing the concert and small groups huddling over the injured. One woman who called 9-1-1 said she was hiding under the stage and told the dispatcher, ``There's people shot everywhere!'' The videos and calls were released yesterday as part of a court order in a public records lawsuit filed by The Associated Press and other media. Names were redacted from audio files. A gunman in the hotel killed 58 people including four Canadians and wounded hundreds more.
---
WALKER HAYERS - NEWBORN BABY DIES
Country singer Walker Hayes says that his newborn daughter has died. Hayes said in a statement that ``Oakleigh Klover Hayes...now is safely in heaven.'' He asked for privacy as he and his wife, Laney, grieved. Oakleigh was born on Wednesday. Hayes was nominated for breakthrough video of the year for his video for ``You Broke Up With Me'' during Wednesday's C-M-T Awards and was scheduled to perform at the awards show in Nashville. Hayes and his wife have six children. Hayes has cancelled his upcoming shows.
---
CARRIE UNDERWOOD - CMT MUSIC AWARDS
Carrie Underwood continued to make history as the most decorated act at the C-M-T Music Awards with 18 wins, while Blake Shelton walked away with the night's top prize.
Shelton, the only person to win two awards last night in Nashville, won video of the year for ``I'll Name the Dogs'' at the Bridgestone Arena in Nashville, Tennessee. Meanwhile, Underwood won female video of the year for ``The Champion,'' featuring Ludacris. The rapper also picked up his first-ever C-M-T Award, leaving him 17 behind Underwood.
---
DAVID CASSIDY - DOCUMENTARY
When video footage emerged last year showing David Cassidy slurring his words on stage, he blamed it on dementia.
But a new documentary quotes him as saying he had never completely stopped drinking. Cassidy had invited a film crew to follow what ended up being his last studio session. People magazine reports Cassidy called the film's producers after he got sick, telling them he had liver disease. He said he had no signs of dementia and blamed his health on ``complete alcohol poisoning.'' Cassidy said he lied to his friends and family when he said he had quit drinking. The documentary ``David Cassidy: The Last Session'' will air on A&E on Monday.
---
BRUCE SPRINGSTEEN - TONY AWARDS
Bruce Springsteen will perform at the Tony Awards. He was already slated to get a special Tony for his ``Springsteen on Broadway'' show. The Tonys will air live on C-B-S on Sunday. Sara Bareilles (bah-REL'-ihs) and Josh Groban will host.
---
SARA BAREILLES MUSIC - ``LITTLE VOICE''
Sara Bareilles will write the music for a new comedy-drama called ``Little Voice'' for Apple. TV and film creator J.J. Abrams will serve as executive producer. The ten-episode series is a romantic story about searching for one's true voice as a young adult. A cast and release date were not announced.
---
RASCAL FLATTS - OPENING ACTS
Carly Pearce has no problem hanging with the guys as she tours with Rascal Flatts and Dan and Shay this summer.
She says she's ``excited to be representing the country ladies'' and she ``can handle these guys.'' Dan and Shay's Shay Mooney jokes he'll check back with her in a couple of months about that. Pearce jokes, ``You'll see me in the corner, just, like, pounding wine.''
When Shay Mooney says they're going to hide the wine, Pearce responds, ``There will be no hiding of the wine.''
---
JOSE FELICIANO - SMITHSONIAN
Jose Feliciano will serenade 20 people who will take the oath to become American citizens at a Flag Day celebration in Washington. Billboard reports he will perform ``The Star-Spangled Banner'' at the naturalization ceremony on June 14th at the Smithsonian's National Museum of American History. He'll play the same guitar he used for his version of ``Light My Fire.'' It's also the same one he played for his controversial version of the national anthem before Game 5 of the 1968 World Series. Feliciano will then donate the guitar and other personal items to the Smithsonian.
---
KELLIE PICKLER - ``CHRISTMAS AT GRACELAND''
Kellie Pickler will film a holiday movie at Elvis Presley's estate in Memphis, Tennessee. Pickler will star in the Hallmark Channel movie ``Christmas at Graceland.'' She will play a Chicago executive who travels to Memphis to buy a family-owned bank and she runs into her ex-boyfriend, a local music promoter.
Filming begins July 9th at Graceland. The movie will feature Presley's music.
(The Associated Press)
Details

Contributed by

Bruce Leperre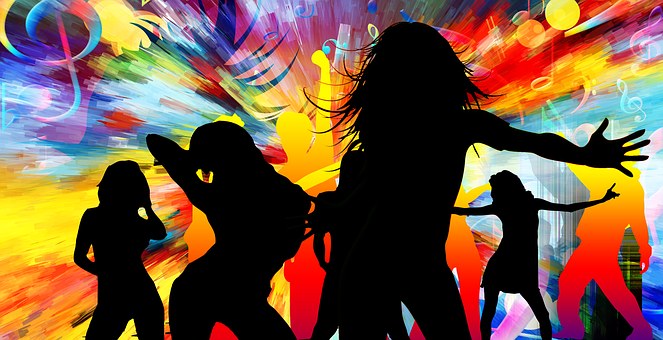 MUSIC NEWS: WEDNESDAY, JUNE 6, 2018
JUSTIN BIEBER - CUPID MOVIE
Justin Bieber has signed on to be the God of Love. Variety reports the Canadian pop star will star and serve as executive producer for an animated film about Cupid. He teased the project with an Instagram drawing of a man in a toga holding a bow and arrow. The film will be produced by Mythos Studios, which is co-owned by Bieber's manager, Scooter Braun.
---
THOMAS RHETT - KELSEA BALLERINI - ``CMA FEST''
Thomas Rhett and Kelsea Ballerini will return as hosts of the ``C-M-A Fest'' special in August. It will be their second year hosting together and Rhett's third year hosting. The special will be filmed during this weekend's C-M-A Fest in Nashville. It will air Aug. 8th on A-B-C.
---
ARIANA GRANDE - PTSD
Ariana Grande says she can't talk about the bombing at her concert last year in Manchester, England, without crying. Grande tells British Vogue she has symptoms of post-traumatic stress disorder as a result of the bombing. Grande says it's hard to talk about because ``so many people have suffered such severe, tremendous loss.'' She says she feels like she shouldn't even be talking about her own experience. Twenty-two people were killed after a suicide bomber attacked Grande's concert on May 22nd, 2017.
---
EMINEM SONG ASSIGNMENT - TEACHER PLACED ON LEAVE
A junior high teacher in Park City, Utah, has been placed on leave after she assigned her students to read the lyrics of Eminem's song ``Like Home,'' which is critical of U-S President Donald Trump. Park City School District spokeswoman Melinda Colton says the veteran teacher was put on leave last week after a handful of students and parents complained. Colton is declining to give the teacher's name to protect her privacy. She says the teacher was trying to teach her students about biases in society. The district plans to make a full review of the incident before deciding whether the teacher will return next school year.
---
BRUCE SPRINGSTEEN - BOWLING ALLEY GIG
Portugal. The Man say they are ``excited'' for their June 18th gig at a bowling alley in Asbury Park, New Jersey. Bruce Springsteen is on the bill but Portugal. The Man are considered the headliners. Springsteen will be a ``special guest'' at a Boys and Girls Club benefit concert at Asbury Lanes.
Want tickets? They're pretty hard to get. The alley is hosting a giveaway, and 100 Asbury Park residents can win pairs of tickets through an online lottery.
---
JADE BIRD - TANGLED HAIR
Jade Bird's hair in the video for ``Lottery'' is long enough to touch her guitar strings. She says she's gotten it tangled in her strings before. She says that happens especially with ``tour hair,'' when she doesn't get it cut for months. Bird wears a ring and she once got it stuck in a string. She had to stop the song so she wouldn't pull out the string.
---
J. COLE - FORMER HOUSE VANDALIZED
The real ``2014 Forest Hills Drive''has been vandalized. The Fayetteville Observer reports J. Cole's childhood home in Fayetteville had the words, ``J Cole...do you even care about the ville'' spray-painted in black across the front last weekend. It was removed by Monday afternoon. Police say they did not get a report of vandalism at the house. Cole named his third album after the house's address, and the cover shows him sitting on the roof. Cole's Dreamville Foundation owns the house, and he announced in 2015 it would be used to house single-mother families.
---
SZA - HIGH SCHOOL
Students at Columbia High School in Maplewood, New Jersey, were surprised when SZA (SIH'-zah) showed up to be inducted into the school's hall of fame Monday. Billboard reports SZA encouraged students to daydream, because ``daydreaming is actually where this whole thing starts.'' She also told them to trust themselves, ``even if people are telling you you're too young to trust yourself.'' SZA graduated in 2008.
---
(The Associated Press)
Details

Contributed by

Bruce Leperre
MUSIC NEWS: TUESDAY, JUNE 5, 2018
NOFX - APOLOGY
NOFX acknowledges in an online apology that they ``crossed the line of civility'' with their comments at their Las Vegas show last week. The band writes on Facebook they are sorry for a ``tasteless joke'' and they won't ``blame it on drugs or alcohol or Ambien.'' NOFX had joked onstage about only country bands getting shot at in Las Vegas and at least the victims of the Route 91 Harvest Festival shootings in October were country fans, not punk rock fans. So what took so long for the apology? Members of the group say they could not write a sincere apology without reflecting on the damage they had done and they struggled with that for the past few days.
---
OBIT- WAYNE SECREST
Confederate Railroad bassist Wayne Secrest has died after a long illness. The band announced his death late Saturday but did not give details. Secrest was 68. He was a founding member of Confederate Railroad. The band backed David Allan Coe and Johnny Paycheck before they signed a record deal in 1992. Their country hits include ``Jesus and Mama,'' ''Queen of Memphis`` and ''Daddy Never Was The Cadillac Kind.`` Secrest retired late last year because of poor health. The band members say in a statement his memory ''will live on in every note we play for as long as you allow us to continue.``
---
OBIT - CLARENCE FOUNTAIN
Founding member Clarence Fountain of Blind Boys of Alabama has died at the age of 88. His manager says Fountain died Sunday at a hospital in Baton Rouge, Louisiana.
Fountain was enrolled in the Alabama Institute for the Negro Deaf and Blind in Talladega at the age of 8. That's where he and his friends formed a gospel group called the Happy Land Jubilee Singers.
They used to sneak off campus to sing. They changed their name after they were booked at an event billed as a face-off between the Five Blind Boys of Alabama and the Five Blind Boys of Mississippi. Ray Charles' manager offered them a touring deal if they'd sing other genres. Fountain said they turned it down because their bellies were full, they had no headaches and they were happy singing gospel. The Blind Boys of Alabama won four Grammys and were inducted into the Gospel Music Hall of Fame. With Fountain's death, current leader Jimmy Carter is the only original member left.
---
MEEK MILL - NEW JUDGE REQUEST
Meek Mill is making another attempt to get a new judge. His lawyers have asked the Pennsylvania Supreme Court to remove Philadelphia Judge Genece Brinkley from his case. They say she has engaged in unprofessional conduct, made inappropriate comments about Mill in and out of court, and violated ethics rules by hiring a lawyer to defend her publicly against accusations of bias. Brinkley has said she has been fair to Mill. She sentenced him in November to 2 to 4 years in prison for violating probation on a
2008 gun and drug conviction. The state Supreme Court ordered a new trial because of questions relating to the credibility of the arresting officer. Mill is requesting a quick decision from the court, noting that he is scheduled to appear before Brinkley for an appeals hearing on June 18th.
---
ELVIS PRESLEY - AUCTION
A guitar Elvis Presley played in the film ``Girls! Girls! Girls!'' failed to attract any bids at auction on Thursday. Presley played the 1944 Martin 0-17 guitar in the scene where he serenades Momma with the song ``We'll Be Together.'' The Memphis Commercial Appeal reports the guitar had a starting bid of 32-thousand dollars. A spokesman for Nate D. Sanders Auctions says it will be sold privately. The guitar was owned by Richard Davis, Presley's wardrobe manager and a member of his Memphis Mafia. Davis says Presley kept the guitar after filming and played it at home.
Presley's father, Vernon, gave it to Davis after Presley's death.
---
RODNEY CROWELL - ``OUTLAW COUNTRY'' EXHIBIT
The way Rodney Crowell tells it, Waylon Jennings and Guy Clark were such outlaws that they didn't even like to be called ``outlaws.'' Crowell says both Jennings and Clark bristled at that label because while it's a cool term, it pigeonholed them, and no artist wants that. Crowell says ``outlaw country'' was not about breaking laws, but about having the soul of a poet and taking creative control of the music. Crowell was one of the first visitors at a new exhibit called ``Outlaws and Armadillos: Country's Roaring '70s'' at the Country Music Hall of Fame and Museum in Nashville.
---
RICKY MARTIN - WILLIAM HUNG - DUET
It took 14 years for it to happen, but the duet of Ricky Martin and ``American Idol'' contestant William Hung finally came to be. Billboard reports Hung was a surprise guest on the song ``She Bangs'' during Martin's show Saturday in Las Vegas.
Hung famously auditioned for ``Idol'' with that song in 2004. His off-key vocals and positive outlook turned him into a media sensation. Hung put out three albums and now is a motivational speaker.
---
THE BYRDS - 50 YEARS OF ``SWEETHEARTS OF THE RODEO''
Chris Hillman and Roger McGuinn will embark on a 50th anniversary tour for the ``Sweethearts of the Rodeo'' album.
They will perform the album in its entirety and tell stories about the songs on it, as well as perform other songs. Marty Stuart and his Fabulous Superlatives will be guest musicians. The tour kicks off July 24th in Los Angeles. Hillman and McGuinn will do a preview performance as part of Stuart's Late Night Jam at the Ryman Auditorium in Nashville tomorrow.
---
(The Associated Press)
Details

Contributed by

Bruce Leperre