Music News
MUSIC NEWS: FRIDAY, MARCH 16, 2018
DRAKE AND TRAVIS SCOTT HELP BREAK TWITCH STREAMING RECORD
Who would sit around watching Drake and Travis Scott playing video games? About 630-thousand people. The live streaming video platform Twitch reports Drake, Scott and Pittsburgh Steelers receiver JuJu Smith-Schuster played ``Fortnite'' with gamer Tyler ``Ninja'' Blevins on Wednesday. It set a record for the most-viewed stream on Twitch, peaking at 630-thousand concurrent viewers. At first it was just Drake and Ninja, then Scott and Smith-Schuster joined to play as teams.
---
ELTON JOHN WILL PUT OUT TWO ALBUMS OF REMAKES OF HIS SONGS
Pink, Alessia Cara, Queens of the Stone Age and Coldplay will put their take on Elton John songs for a new album. Miranda Lambert, Dolly Parton, Little Big Town and Maren Morris will do the same for a different album of John's songs. The album ``Revamp'' will feature pop and rock stars remaking John's songs. Among the acts on that are Sam Smith, Miley Cyrus, Lady Gaga, Logic and Mary J Blige. The ``Restoration'' album will feature country acts, including Vince Gill, Lee Ann Womack, Chris Stapleton, Kacey Musgraves and Emmylou Harris. Both will come out April 6th. Many of those artists will appear on a John tribute special that will run on C-B-S April on 10th.
---
DOES MARTIN SHKRELI STILL HAVE THE WU-TANG ALBUM?
``Pharma Bro'' Martin Shkreli had until yesterday to tell the government whether he still has the unreleased Wu-Tang Clan album in his possession. Shkreli, a former pharmaceutical company investor, was sentenced to seven years in prison for securities fraud last week. He must forfeit his assets, which includes the only copy of the album ``Once Upon A Time In Shaolin'' that he bought for 2-million dollars in 2015. He put it up for sale on eBay in September but it's unknown if he sold it.
Shkreli had also claimed to own the unreleased Lil Wayne album ``Tha Carter Five.'' Shkreli's attorney, Ben Brafman, had no comment on the albums.
---
WHAT'S GOING ON IN NEIL YOUNG'S NEW MOVIE?
Neil Young calls the new offbeat pseudo-Western film in which he stars ``a great palate cleanser.'' Young portrays ``The Man in the Black Hat'' in the film ``Paradox.'' It also stars Willie Nelson and his sons Lukas and Micah Nelson. Daryl Hannah, Young's girlfriend, wrote and directed it, and at one point in the film she's floating behind Young, tied to his waist by a rope, while Young plays ukulele. Young says it's ``a little surreal but it's playful and loving. No violence, no hatred.'' It will have a limited theatre run, then Netflix will show it beginning next Friday. Hannah says her concern is that people are expecting ``a normal movie or a rock-and-roll documentary,'' but she hopes people ``take it in the lighthearted spirit it was intended.''
---
WHAT NICK JONAS NEEDS ON TOUR, AND WHAT HE WANTS
Nick Jonas does not need a lot on tour, except for insulin, because he's diabetic. However, number-one on his ``wants'' list is good sheets. Jonas says he brings his own sheets on tour because it's a personal thing. His mom once gave him sheets with his initials embroidered on them and he jokes it was in case he woke up and forgot who he is. He usually does not have a problem sleeping on a tour bus. He says the hum of the generator and the feeling of the road lulls him to sleep.
---
ACTS ANNOUNCED FOR DARYLE SINGLETARY TRIBUTE
Alison Krauss, Darryl Worley and Chris Young are among the acts who will perform at a concert in memory of Daryle Singletary. The ``Daryle Singletary Keepin' It Country Tribute Show'' is set for the Ryman Auditorium in Nashville on March 27th.
It's free and open to the public. Other performers include Rhonda Vincent, Rhett Akins, Jamey Johnson, Mo Pitney and Josh Turner. S ingletary died February 12th at the age of 46.
---
SNAPCHAT-RIHANNA
An ad on Snapchat asking users if they'd rather ``Slap Rihanna'' or ``Punch Chris Brown'' has spawned widespread outrage, including from the singer herself. Rihanna, who Brown was convicted of assaulting when she was his girlfriend in 2009, posted a statement on her Snapchat and Instagram accounts saying the ad intentionally brings shame to domestic violence victims. A spokesman for the visual-messaging app said in an email yesterday the ad was ``disgusting'' and a ``terrible mistake.''
---
OK GO'S VIDEOS: MORE THAN JUST COOL STUFF TO WATCH
OK Go are so flattered that teachers are using their videos as classroom tools that the band will provide lesson plans. OK Go have created a website for teachers called OK Go Sandbox. It breaks down how OK Go made three videos so teachers can explain concepts in physics and math. In the ``Needing/Getting'' video, OK Go uses a car to play one-thousand musical instruments.
For the ``This Too Shall Pass'' video, they linked simple machines to create a chain reaction. ``The One Moment'' video was filmed in four seconds, but is slowed down to fit the song. Singer Damian Kulash (KOO'-lahs) made a presentation about the site to the National Science Teachers Association conference in Atlanta yesterday.
---
(The Associated Press)
Details

Contributed by

Bruce Leperre
MUSIC NEWS: THURSDAY, MARCH 15, 2018
``AMERICAN IDOL'' CONTESTANT SAYS KATY PERRY KISS MADE HIM UNCOMFORTABLE
Katy Perry's representatives have not responded to a New York Times story in which an ``American Idol'' contestant said Perry's kiss during his audition was not welcomed.
Nineteen-year-old Benjamin Glaze of Enid, Oklahoma, had said in his audition he had never kissed a girl. Perry asked him to kiss her cheek, but she turned her head and planted one on his lips. He failed to get a ticket to Hollywood. Glaze says he had a conservative upbringing and was saving his first kiss for someone special. He says Perry made him ``a tad bit uncomfortable'' and he would have said no if she had asked first. He says he does not consider it sexual harassment and he's grateful for the extra T-V exposure for his music.
---
JAMACIAN ARTIST SUES MILEY CYRUS OVER ``WE CAN'T STOP''
Here's another one of those cases in which a big pop hit is sued for ``borrowing'' from another song. In this case, the target of the lawsuit is Miley Cyrus. She's being sued by Jamaican artist Flourgon over the 2013 Cyrus song. ``We Can't Stop.'' There's a line in Cyrus' song that says, ``We run things, things don't run we.'' The Flourgon song has the line We run things, things no run we.`` The lawsuit seeks 300-million dollars in damages.
---
MEEK MILL - PROSECUTION WEIGHS IN
Looks like it isn't just Meek Mill, his family and fans who want to see him freed from custody. The prosecutors handling the rapper's case say they have no objection to Mill being free as he appeals his sentence for probation violation.
They say they are concerned that his conviction will ultimately be tossed out. Mill was sentenced in November to 2-to-4 years in prison for violating probation on a gun and drug case dating back about a decade. The judge who sentenced Mill has come under fire from the rapper's attorneys, who say Genece Brinkley should recuse herself from the case.
---
SCOTTY McCREERY DETAILS THE HISTORY OF ``FIVE MORE MINUTES''
Scotty McCreery was convinced that the best song he ever wrote was going to get lost because of his record label problems. McCreery lost his record deal two years ago, including the rights to the songs he had recorded. McCreery fought for a year to get back the rights to one song in particular: ``Five More Minutes.'' He says there's not often a second chance in Nashville, and if he was going to bet his career on anything, he bet it on ``Five More Minutes.'' It became a hit. McCreery says he wrote that song after the death of his grandfather, who was a real character. McCreery says he was the kind of guy doing cannonballs into the pool at the age of 85.
---
JUELZ SANTANA PLEA
Juelz Santana has pleaded not guilty to drug and gun charges stemming from an incident at Newark Liberty International Airport last week. The rapper entered his plea yesterday to two state weapons charges and a drug possession charge.
Authorities say security personnel found a loaded .38-calibre handgun and oxycodone pills he didn't have a prescription for in a carry-on bag containing his identification last Friday. He's next due in court on April 9th.
---
DUA LIPA HAS HER WISDOM TEETH REMOVED
Dua Lipa's wisdom teeth have forced her to drop out of some dates supporting Bruno Mars overseas. Lipa tweets she's been in ``awful pain'' and her dentist advised her to get those teeth out right away. She posted a video of herself putting a compress against her swollen jaw. She says she's been enjoying the tour so much and she's ``so upset that life has gotten in the way.''
The concerts affected are in Australia and New Zealand this week.
---
GLENN TIPTON GIVES PERSONAL STATEMENT ON PARKINSON'S DISEASE
Judas Priest guitarist Glenn Tipton says he would ``never want to compromise the greatest metal band in the world'' by giving anything but his best. Judas Priest recently announced Tipton will pull back from touring because he's got Parkinson's disease. Tipton says in a statement on the band's website he was diagnosed four years ago, but his specialist said Tipton had already had it for ten years. Tipton says he's overwhelmed by the support he's gotten. He promises he will still write and record with Priest and join them on stage when he's feeling up to it.
---
KANE BROWN SETS GUINNESS WORLD RECORD
Guinness World Records has just awarded a record for the first act to top five U-S country charts simultaneously. Is it Carrie Underwood? Garth Brooks? Luke Bryan?
No, it's Kane Brown. He topped Billboard's Country Albums chart, Country Digital Song Sales, Country Airplay, Hot Country Songs and Country Streaming Songs on October 28th. Kane says he remembers as a boy looking at the Guinness book for all the records, and he can't believe his name gets to be in it. Guinness recently presented him with a plaque for the achievement.
---
VALERIE SIMPSON JOINS CAST OF ``CHICAGO''
Valerie Simpson of Ashford and Simpson has made her Broadway debut. She stepped into the role of Mama Morton in the Broadway revival of ``Chicago.'' Her first performance was Monday.
---
(The Associated Press)
Details

Contributed by

Bruce Leperre
MUSIC NEWS: TUESDAY, MARCH 13, 2018

BARENAKED LADIES
The Barenaked Ladies with Steven Page will be among the performers at this year's Juno Awards. As previously announced, the band will be inducted into the Canadian Music Hall of Fame at the show, which will air on C-B-C from Vancouver on March 25th. Now organizers say they'll also perform together, nearly a decade after Page left the group he co-founded. Other performers for the Junos broadcast include jazz star Diana Krall, pop artist Shawn Hook, and Nunavut indie roots band The Jerry Cans.
---
JUELZ SANTANA - AIRPORT INCIDENT
Juelz Santana faces two weapons charges after a carry-on bag containing a loaded .38-calibre gun and his identification were left at a security checkpoint in Newark's airport on Friday. Santana surrendered to Port Authority Police early yesterday. Officials say he ran when the gun was discovered as the bag went through an X-ray machine.
---
LITTLE BIG TOWN - ACMS
Little Big Town feels that holding the Academy of Country Music Awards in Las Vegas could be a raw reminder of what happened in Las Vegas nearly six months ago, but potentially therapeutic, too. A gunman killed 58 people including four Canadians and wounded hundreds of others at the Route 91 Harvest Festival in Las Vegas on Oct. 1st. L-B-T's Philip Sweet says he anticipates the A-C-M's will be a time of healing and remembering, but also moving forward in a positive way, stronger than ever. Bandmate Karen Fairchild says country musicians always look out for each other, but a tragedy like that took it took it to a different level. She says the A-C-M's will probably be a very emotional time. The A-C-M's are April 15th.
---
KID ROCK - WWE - HALL OF FAME
Kid Rock is getting a Hall of Fame induction.
Not the Rock Hall -- the W-W-E Hall. The W-W-E will induct Rock into the celebrity wing of its hall of fame on April 6 in New Orleans.
Rock's songs have been used as entrance music for several wrestlers as well as the theme music for several W-W-E pay-per-view events.
Rock also has performed at W-W-E events. Others getting inducted into the W-W-E Hall of Fame are Goldberg, The Dudley Boyz, Ivory, Jeff Jarrett and Hillbilly Jim.
---
BILLY CORGAN - TEA SHOP
Billy Corgan is giving away tea for free at his tea shop in suburban Chicago, because he's forced to close up. Corgan writes on Instagram his Madame Zuzu's Teahouse will close Sunday ``for various reasons which involve tenancy, but certainly nothing to do with the strength of the business.'' He says there will be free tea and special last-day sales on Sunday. Corgan says he plans to relocate, but part of the holdup is the lack of ideal spots. He says he hopes to stay in Highland Park, Illinois, which is where the current shop is.
---
STEVE MORSE - GUITAR STOLEN
Guitarist Steve Morse of the Dixie Dregs is searching for a guitar that was stolen while on tour. Morse's website says the dark green custom-built Buscarino acoustic guitar was taken as the band was loading in for a concert at Washington's Lincoln Theatre last Wednesday. A reward is being offered for its return, no questions asked.
---
(The Associated Press)
Details

Contributed by

Bruce Leperre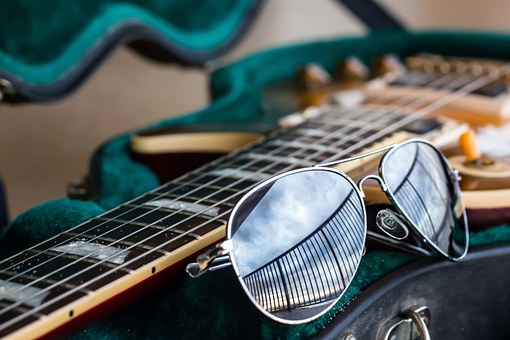 ``AMERICAN IDOL'' - HOSTS
Lionel Richie says his motto used to be that he was ``addicted to exhaustion.'' Then he met Luke Bryan and Katy Perry. He jokes that after dealing with them as the new ``American Idol'' judges, he ``might want to take a vacation.'' However, he says it's a lot of fun working with Bryan and Perry, as well as the contestants. Richie says they try to give constructive criticism because they've been there themselves. Richie says they're teaching the contestants at ``the University of American Idol.'' The new version of ``Idol'' premieres Sunday on A-B-C.
---
DAVID BYRNE - MISTAKENLY VOTING
It might be a surprise to you to learn that former Talking Heads frontman David Byrne was not born in America. It might be even more of a surprise to learn that he became a U-S citizen so he could vote -- legally. Byrne was born in Scotland and spent part of his childhood in Hamilton, Ontario. He moved to the U-S as a child and had a green card for most of his life. He became a citizen in 2012 because he found out he was not supposed to be voting. He says he was under the mistaken impression that green card holders could vote for local candidates, but not for president. Byrne says he went to his local elementary school to vote and it was the first time he was stopped. He says it ``felt good'' to gain his citizenship. Byrne's new album, ``American Utopia,'' is out today.
---
DIERKS BENTLEY - ACM PERFORMANCE
Dierks Bentley would like a photo of that special woman in your life. Bentley is asking for fans to submit photos of their mothers, sisters, daughters, friends or other ``everyday female heroes.'' Bentley will use the photos in the background of his performance of ``Woman, Amen'' during the Academy of Country Music Awards on April 15th. Photos should be taken on a solid, neutral-coloured background and posted to Twitter or Instagram by April 4th
---
IMAGINE DRAGONS-MAROON 5 - MARCH MADNESS FESTIVAL
Imagine Dragons and Maroon 5 are jumping into March Madness. They are the first performers announced for the N-C-Double-A March Madness Festival, set for March 30th through April 1st in San Antonio. More acts will be announced later. The festival is free and will be livestreamed at NCAA-dot-com. The men's Final Four will be held March 31st in San Antonio, while the national championship is April 2nd.
---
SHANIA TWAIN - COURTNEY LOVE - HALSEY - ``RUPAUL'S DRAG RACE''
Canadian country star Shania Twain, Courtney Love and Halsey will be guest judges on the next season of ``RuPaul's Drag Race.'' Other guest judges include Lena Dunham, Broadway star Audra McDonald, Emily V. Gordon and Kumail Nanjiani of ``The Big Sick,'' Abbi Jacobson and Ilana Glazer of ``Broad City'' and Padma Lakshmi of ``Top Chef.'' Christina Aguilera will appear on the premiere episode, which runs March 22nd on V-H-1.
THE NAKED AND FAMOUS - MEMBERS EXIT
The Naked and Famous are down two band members.
Singer-guitarist Thom Powers writes on social media that keyboardist Aaron Short and drummer Jesse Wood have left the band to ``pursue new life-paths.'' Powers says they're all still friends and they will miss Short and Wood dearly. Powers and singer-keyboardist Alisa Xayalith have released a new version of their 2011 hit ``Young Blood'' to showcase the band's new sound.
---
COUNTRY MUSIC HALL OF FAME INDUCTEES - ANNOUNCEMENT
Garth Brooks and Trisha Yearwood will reveal the next members of the Country Music Hall of Fame. They will make the announcement on March 27th at the Country Music Hall of Fame and Museum in Nashville.
---
(The Associated Press)
Details

Contributed by

Bruce Leperre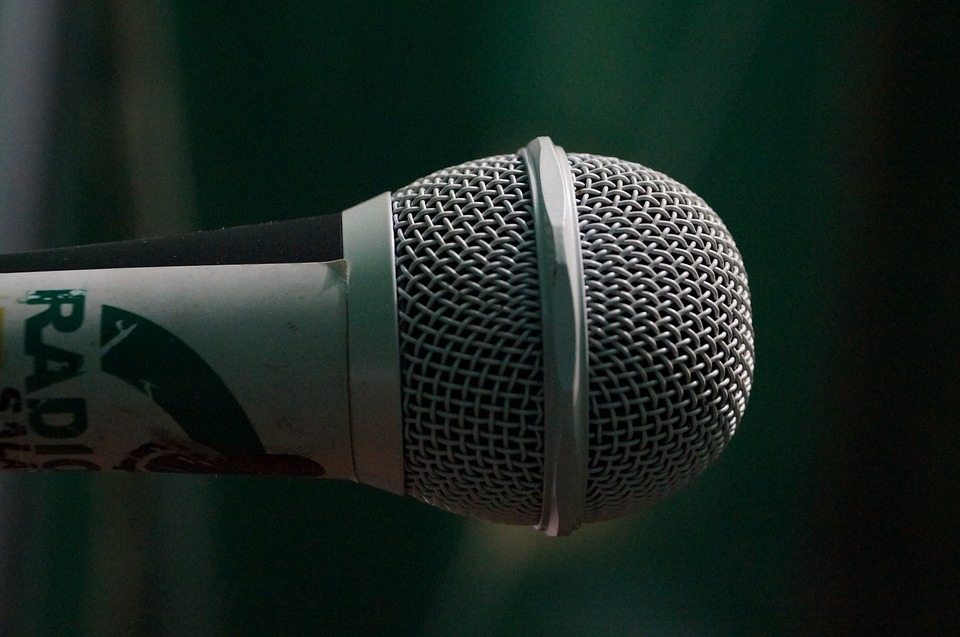 MUSIC NEWS: WEDNESDAY, MARCH 7, 2018
SKYLARKS FORCE RELOCATION OF ED SHEERAN CONCERT
Ed Sheeran's concert in Germany has been displaced by rare birds. A spokesman for production company F-K-P Scorpio says it will move Sheeran's July 22nd concert from Essen airport to nearby Dusseldorf because of potential impact on the local population of skylarks. More than 80-thousand people are expected to attend. However, even the new site is drawing criticism.
Conservationists have complained about plans to chop down about 100 trees and transplant dozens of others to make way for the crowds.
---
KATIE ARMIGER HELPS PUSH BILL TO PROTECT MUSICIANS FROM SEXUAL MISCONDUCT
Country singer-songwriter Katie Armiger is supporting a bill moving through the Tennessee legislature that would give better protections to musicians.
Armiger says because musicians are not considered employees of a record label, bringing action against sexual misconduct is poorly defined. This bill would change that. Armiger says by time she was 18, she was subjected to innuendos, sexual comments and unwanted touching. She says she was told not only to tolerate it, but to encourage it, because that's how it's done in country music.
---
FLAMING LIPS AND DOGFISH HEAD CREATE BEER-THEMED MUSIC AND MUSIC-THEMED BEER
Flaming Lips and Dogfish Head Brewery have inspired each other on a collaboration that's part music, part beer.
Dogfish has created a pink-tinged pale ale called Dragons and YumYums. Flaming Lips have created a song based on the ingredients of that beer. It's called ``The Story of Yum Yum and Dragon'' and it will be released as a seven-inch single, with the flip side being ``Pouring Beer in Your Ear.'' Taking that collaboration a step further, Dogfish and Flaming Lips will release 100 translucent records that will contain the actual beer.
---
WAYNE KRAMER CREATES MC50 BAND FOR ``KICK OUT THE JAMS''
ANNIVERSARY TOUR
Wayne Kramer of the M-C-5 will celebrate 50 years of the album ``Kick Out The Jams'' with a band he's calling M-C-50. He's enlisted Kim Thayil of Soundgarden, Brendan Canty of Fugazi, Dug Pinnick of King's X and singer Marcus Durant. Tour dates have not been announced, except for the final date: October 27th in Detroit. Kramer says the world has lived with the album for
50 years, so he's not interested in doing a note-for-note reproduction of it. He says the musicians he's enlisted will help him -- quote -- ``bring the monster back to life.''
---
ANN WILSON PREPARES COVERS ALBUM
Singer Ann Wilson of Heart is going old-school in the recording of her new solo album. She's doing it on a tape recorder. Wilson says that creates a sound that's ``vibrant, present and powerful.'' She's recording songs made famous by musicians who have died in the past few years. So far she's recorded ``Back To Black'' by Amy Winehouse, ``You Don't Own Me'' by Lesley Gore and ``Life in the Fast Lane,'' in honour of Glenn Frey. She also plans to remake songs by Chris Cornell, Leonard Cohen, David Bowie and Tom Petty.
---
FYRE FESTIVAL ORGANIZER PLEADS GUILTY
The promoter of a Bahamas music festival that was supposed to feature Blink-182 and Migos has pleaded guilty to wire fraud charges. Billy McFarland entered the plea yesterday in New York. He admitted to using fake documents to trick investors in the Fyre Festival. Sentencing is set for June 21st. The festival promised two luxurious weekends on an island last April and May, but attendees got leaky tents and cheese sandwiches.
---
(The Associated Press)
Details

Contributed by

Bruce Leperre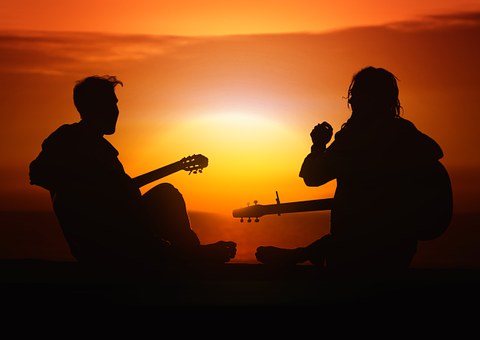 MUSIC NEWS: TUESDAY, MARCH 6, 2018
``PHARMA BRO'' - FORFEIT ASSETS
A judge has ordered the so-called ``Pharma Bro''
to give up the Wu-Tang album. U-S District Judge Kiyo Matsumoto has ruled that Martin Shkreli must forfeit more than 7.3-million dollars in assets, including the only copy of ``Once Upon A Time In Shaolin'' by Wu-Tang Clan. Shkreli paid two-million dollars for it in 2015. He also claims to own an unreleased recording of ``Tha Carter V'' by Lil Wayne, which he must also forfeit. The judge says the assets won't be seized until Shkreli has had a chance to appeal.
Shkreli was convicted last year of cheating wealthy investors in two hedge funds he managed. He got the nickname ``Pharma Bro'' after he jacked up the price of a life-saving drug in 2015.
---
KIMBERLY PERRY - DIVORCE
Kimberly Perry of The Band Perry confirms her marriage is ending. Perry writes on Instagram -- quote -- ``Beauty will come from these ashes.'' Perry has been married for nearly four years to former Toronto Blue Jays catcher J-P Arencibia .
---
JOHN LEGEND - SARA BAREILLES - ``JESUS CHRIST SUPERSTAR''
John Legend will portray Jesus in N-B-C's live staging of ``Jesus Christ Superstar'' on Easter Sunday, April 1st.
Legend says he grew up in the church and can understand that people have set ways of thinking about the Bible, but it's O-K to think of it in new ways. Sara Bareilles (bah-REL'-ihs), who plays Mary Magdalene, says she recalls Legend saying that a lot of depictions make Jesus look like he's from Oslo, Norway. Bareilles says thinking of a person as ``a soul instead of a skin'' will be the first step in changing the world.
---
MR. BIG - TRIBUTE CONCERT
Mr. Big will hold a tribute concert in honour of late drummer Pat Torpey. It's set for May 23rd in Agoura Hills, California. Torpey died of complications from Parkinson's Disease on Feb. 7th.
---
JOHN LEGEND - PREVIEWS ``JESUS CHRIST SUPERSTAR''
Singer John Legend can understand if people can't picture him as the Son of God. Legend will play Jesus in a live version of ``Jesus Christ Superstar'' that airs on N-B-C on April 1st, Easter Sunday. Legend says N-B-C wanted a multicultural cast in order to make people think about the characters of the Bible in a different way. Legend says some people may not think of Jesus as black, or they think the New Testament can't be told through rock and pop music. Legend says a fresh take will help the story connect to a new generation.
---
LOU REED - POET
We knew him as a recording artist. Now we'll know him as a poet. Poems that Lou Reed wrote when he was 28 will be published next month. The book will be called ``Do Angels Need Haircuts?'' It will include previously unreleased poetry and photos, as well as a 1971 recording of Reed performing his works. Reed's widow, Laurie Anderson, wrote the afterword.
(The Associated Press)
Details

Contributed by

Bruce Leperre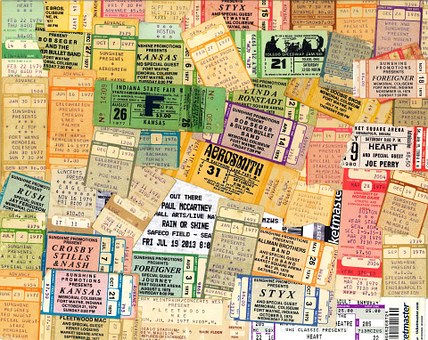 MUSIC NEWS: FRIDAY, MARCH 2, 2018
HEDLEY - RETURN TO STAGE
Embattled Canadian pop rockers Hedley returned to the stage in Brampton, Ontario, last night for the first in a final string of concerts before going on an ``indefinite hiatus.'' The two-time Juno winners and former MuchMusic darlings released a joint statement late Wednesday in the wake of unrelenting pressure stemming from sexual misconduct allegations involving young fans. The last show on the band's current tour is scheduled for March 23rd in Kelowna, B-C.
---
THOMAS RHETT - LIFE AFTER ACM NOMINATIONS
Thomas Rhett says he told his wife when he got six nominations for the Academy of Country Music Awards. He says her response was, ``Congrats, babe,'' then they went to change a diaper.
Chris Stapleton leads the A-C-M nominations with eight. He's up for entertainer of the year, along with Jason Aldean, Garth Brooks, Luke Bryan and Keith Urban. If Miranda Lambert wins even one award, she will break the tie with Brooks and Dunn as the artists with the most A-C-M Awards, currently at 29. She's nominated four times this year, including female vocalist of the year, an award she's won eight times in a row. The A-C-Ms are April 15th in Las Vegas and will air live on C-B-S.
---
REBA McENTIRE - ACM AWARDS - HOST
Reba McEntire is back as host of the Academy of Country Music Awards. She has hosted or co-hosted the show more than anyone else. McEntire is also up for female vocalist of the year.
The A-C-Ms are April 15th in Las Vegas and will air live on C-B-S.
---
OSCARS - COMPETITORS
Common says people look at him with songwriter Diane Warren and think of them as the ``odd couple.'' He tweets that's because people view them only at the surface, when what unites them is their love for music. Common and Diane Warren are expected to attend the Oscars on Sunday as their collaboration, ``Stand Up For Something'' from the movie ``Marshall,'' competes for best original song. Mary J. Blige says she's ``proud, honoured and ecstatic'' to perform the song she co-wrote with Raphael Saadiq and Taura Stinson, ``Mighty River'' from ``Mudbound,'' at the Oscars.
She's also up for best supporting actress for her role in the film.
The other nominated songs are ``Mystery of Love'' by Sufjan Stevens from ``Call Me By Your Name,'' ''Remember Me`` from ''Coco`` and ''This Is Me`` from ''The Greatest Showman.``
---
RAPHAEL SAADIQ - ``MIGHTY RIVER'' - INSPIRATION
Raphael Saadiq had not seen ``Mudbound'' before he helped write the song ``Mighty River'' for it, but director John Singleton prepared him for things like that. Saadiq says Singleton would give him notes to films like ``Boyz n the Hood'' and ``Higher Learning'' but wouldn't let him see the films before writing music for them. Saadiq says all he knew about ``Mudbound'' was what co-writer Mary J. Blige told him. He says he wanted to write a song about a river because he loves gospel songs that mention them, as well as songs like ``Take Me To The River'' by Al Green or ``Down By The River'' by Neil Young. Saadiq, Blige and co-writer Taura Stinson are nominated for the best original song Oscar for ``Mighty River.''
---
DURAN DURAN'S NICK RHODES - PREDICTS OSCARS WINNERS
Don't know who to pick to win the Oscars? You could always see who Nick Rhodes of Duran Duran is picking. Rhodes says he's been making Oscar predictions for years with band employee Katy
Krassner. She suggested about 10 years ago that they put their picks on the band's website and it's been a hit with fans.
Rhodes predicts ``Three Billboards Outside Hibbing, Missouri'' will win best picture. He's going with Guillermo Del Toro for best director. He thinks Frances McDormand, who he calls ``a treasure,''
will win best actress, and he says it will take ``some kind of bizarre international intervention'' for Gary Oldman not to win best actor. The Oscars are Sunday in Los Angeles.
NEW FOUND GLORY - BENEFIT CONCERT
New Found Glory says it's important to them to help the students and staff at the school in Parkland, Florida, where 17 people were shot and killed two weeks ago, because it's their school, too. New Found Glory has issued a statement saying half the band went to Marjory Stoneman Douglas High School. New Found Glory will headline a benefit concert May 16th in Pompano Beach, with Chris Carraba of Dashboard Confessional and Ryan Key of Yellowcard also on the bill. Proceeds will benefit the Broward Education Foundation Victims' Fund. New Found Glory also will donate the proceeds from the sale of a T-shirt the band created that's inspired by the school.
---
TWENTY ONE PILOTS' - ``BLURRYFACE'' - GOLD MILESTONE
The Twenty One Pilots album ``Blurryface'' has achieved a new digital-era milestone. The Recording Industry Association of America says it's the first album since the advent of digital sales and streams in which every track has been certified at least gold. The song ``Hometown'' was the last one to cross over into gold territory. The songs on the album that have gone platinum or multi-platinum are ``Fairly Local,'' ''Tear In My Heart,`` ''Ride`` and ''Stressed Out.``
---
(The Associated Press)
Ronnie Prophet Passes Away
Dec. 26, 1937- Mar. 2, 2018

"Ronnie Prophet is the best one man show I've ever seen" - Chet Atkins
Ronald Lawrence Victor Prophet - country singer, musician and comedian, who charted 23 singles from 30 albums in a career that spanned 60 years, died with loving family and friends at his side on Friday, March 2 at age 80 following cardiac and kidney failure. Survived by his wife of 32 years, Glory Anne Carriere Prophet, sons Tony (Kitty) Prophet, Vancouver, BC, Jimmy (Emily) Prophet, Nashville, TN, step children Rhonda (Bill) Paisley, Nanaimo, BC, Warren (Lesa) Carriere, Regina, SK, Tamara Greer, Estevan, SK and 12 grandchildren - Justin, Joey, Jake and Patrick Prophet, Josh and Victoria Paisley, Meagan and Stephanie Carriere, and Brooklyn, Ryan and James Greer.

His longtime friend and Agent of 38 years Paul Mascioli commented "Ronnie was an international star who transcended all boundaries with his big heart and superb showmanship. He was a working man's entertainer and loved by people of all ages. We'll truly miss him but never forget him".
Steve Graham from Canada Country Aircheck writes: Back in the days when I would book entertainment for clients Ronnie was a name that always came up. Audiences loved him and he would pack every venue. Ronnie and I became friends and I remember flying with him to Nashville a few times, eating at Shoney's or just hangin out at his office on 16th Avenue and then we would meet out at the Fair Buyers Convention in Vegas. In life you get busy and we lost touch when Ronnie and Glory Anne opened their theatre in Branson. I miss those days working with Ronnie and he will be missed. Our thoughts and prayers go out to Glory Anne and his family and friends. RIP Ronnie our thoughts are with you. He was an Entertainers Entertainer! Watch the video below.

The versatile Ronnie Prophet was not only a country music singer, but also a gifted impressionist, an entertaining storyteller, and an emcee. He was born in Calumet, Quebec, the youngest of three children. As a musician, he began playing square dances throughout the province. He immigrated to the U.S. in 1966, wintering in the Bahamas and performing at the Jack Tar Hotel. The Ronnie Prophet Waiting Room at St. Jude's Children's Hospital in Memphis came about as a result of his performances and charity work with Danny Thomas, Perry Como and Frankie Valli. Soon he began playing at Boots Randolph's Carousel Club, in Nashville, which later became Ronnie Prophet's Carousel Club. In the early 1970s, he made his television debut on the long-running CBC series The Tommy Hunter Show. Eventually he had his own show, which ran until 1981. He next hosted Grand Old Country on the CTV network and the British series Ronnie Prophet Entertains. In 1975, Prophet made his recording debut when his first hit single "Sanctuary" made the Top 30 and was quickly followed by three more charted hits. Over the next 40 years he continued to appear on television and toured internationally throughout the United States, Canada, the UK, and New Zealand as well as with the USO in Europe. In 1997, he and his singing partner/wife Glory Anne moved to Branson, MO, and performed there in various theaters until their retirement in 2015, after which they settled down in sunny Tavares, FL.

In lieu of flowers, the family has requested donations be sent to St. Jude Children's Research Hospital - Ronnie Prophet Memorial Fund.

Ronnie will be laid to rest at Avoca Cemetery near his farm home in Quebec.

Ronnie Prophet Awards and recognition
1978: winner, Juno Award, Country Male Vocalist of the Year
1979: winner, Juno Award, Country Male Vocalist of the Year
1980: nominee, Juno Award, Country Male Vocalist of the Year
1984: winner Canadian Country Music Duo of the Year with Glory-Anne Carriere
1984: winner Canadian Country Music Entertainer of the Year
1985: Ottawa Valley Country Music Hall of Fame
1987: nominee, Juno Award, Country Male Vocalist of the Year
1999: inductee, Canadian Country Music Hall of Fame
2015: Pioneer Award - The Terry Awards, Branson, MO
2018: Honorary Doctorate Of Music - Antioch College & University of Missouri
Details

Contributed by

Bruce Leperre
MUSIC NEWS: THURSDAY MARCH 1, 2018
RICHARDS-APOLOGIZES-JAGGER
For as long as Keith Richards and Mick Jagger have known each other, Richards can admit when he's gone too far.
Richards has apologized for comments he made about Jagger being a father at the age of 74. Richards had said, ``It's time for the snip. You can't be a father at that age. Those poor kids!'' Jagger's eighth child was born in December 2016. Richards has since said he ``deeply regrets'' his comments and he has apologized to Jagger in person.
---
UNDERWOOD-FRIEND-DEATH
Carrie Underwood recently donated ten-thousand dollars to help a childhood friend who got into a traffic accident. The friend has died. The police department in Underwood's hometown of Checotah , Oklahoma, says 35-year-old Justin Durret died Monday at a Tulsa hospital. He was the assistant police chief. Durret suffered multiple neck injuries after his pickup truck crashed on February 11th. Troopers say Durret was ejected and got trapped under the pickup.
---
MONDO-COZMO
Josh Ostrander of Mondo Cozmo gets a secret delight in knowing he's signed to Republic Records. The label dropped one of his previous bands. Ostrander says when he took his demos to the label, executives told him, ``We want to do business with you.'' Ostrander's reply was, ``You already have.
Let's do it again.'' Ostrander's previous job was in landscaping, and he says he'll work as hard as he can to avoid going back to it.
So is his yard a thing of beauty? Hardly. Ostrander says after landscaping for 12 hours, the last thing a landscaper wants to do is more landscaping.
---
FLORIDA-GEORGIA-LINE-NFL-TITANS
The Tennessee Titans will reveal new uniforms next month. Florida Georgia Line figures that's as good a reason as any to throw a party. Florida Georgia Line will headline a free concert in downtown Nashville on April 4th as the Titans show off their new uniforms. The Titans will livestream the event.
---
CRAIG-MORGAN-REALITY-TV-SHOW
Craig Morgan is putting his life on TV. Morgan and his family will star in a reality show called ``Morgan Family Strong'' on the UP T-V channel. Morgan describes himself as a country singer, a family man, a business owner and a beekeeper, but also ``the guy next store.'' Morgan also is still mourning the death of his 19-year-old son, Jerry, who died in a boating accident in July 2016. ``Morgan Family Strong'' premieres tonight.
---
SPOTIFY-IPO
Music-streaming pioneer Spotify is hoping to attract a new crowd of fans on Wall Street as its competition with Apple heats up. Spotify is pursuing an unusual initial public offering that will sell some of its existing stock instead of issuing more shares to raise money. The strategy will make it easier for Spotify's existing stockholders to cash out of their investments while creating a potential new financial channel for the company.
Spotify took its first steps toward the I-P-O in a confidential filing a few weeks ago, but the documents weren't released until Wednesday.
---
(The Canadian Press)
Details

Contributed by

Bruce Leperre
MUSIC NEWS: WEDNESDAY, FEBRUARY 28, 2018
BRETT-YOUNG-PROPOSAL
Brett Young is engaged. He tells People magazine he proposed to girlfriend Taylor Mills earlier this month at a hotel near Ole Miss, where he went to college. He says they met when she was a student at Arizona State University and they will likely get married there, so that's why he chose his college for the proposal.
Young says they dated for about six years before taking a break, and he wrote a lot of his first record about Mills. He says they reconnected and realized they were meant for each other.
---
MIRANDA-LAMBERT-ANIMAL-SHELTERS
Miranda Lambert's MuttNation Foundation has surprised more than 50 animal shelters nationwide with checks for doing good work. The charity sent checks worth from three-thousand to five-thousand to shelters based on adoption rate, volunteerism, fiscal responsibility and other factors. Lambert says she's honoured to support the shelters' efforts to help animals.
---
TRACEY-THORN-FUNNY
Tracey Thorn of Everything But The Girl loves social media because people are finally getting the right impression of her. She says when the band was big, all the jokes she made during interviews would get cut and only her serious quotes were left. She says when she first went on Twitter, people were amazed at how funny she is. Thorn says it is possible for her to be serious about her music and still have a sense of humour. Thorn will release a solo record called ``Record'' that comes out Friday.
---
LED-ZEPPELIN-RARITIES
Led Zeppelin will release previously unheard studio mixes of ``Rock and Roll'' and ``Friends'' in honor of Record Store Day on April 21st. Jimmy Page produced the limited edition seven-inch single, which will be pressed on yellow vinyl. The version of ``Friends'' is a stripped-down version without orchestration. Led Zeppelin also will release a re-mastered version of their live album ``How The West Was Won'' on March 23rd.
---
DOLLY-BOOK-LIBRARY-OF-CONGRESS
Dolly Parton has donated the 100 millionth book from her Imagination Library charity to the Library of Congress.
Parton made the presentation yesterday. Imagination Library mails free books to children from birth until they start school in participating areas. Imagination Library also is sponsoring a new monthly story time for kids under five at the Library of Congress.
The story times will be the last Friday of every month at 10:30 a-m Eastern. The story times will be streamed live.
---
MINNESOTA-TWINS-PRINCE
The Minnesota Twins will not just hold another Prince Night, but they will also sell Prince merchandise year-round.
The Star-Tribune reports purple hats, shirts and balls with both Prince's symbol and the Twins' logo will be sold beginning with the Twins' home opener on April 5th against Seattle. Team representatives say Prince's family approved the deal. While other teams have had special music-themed merchandise, this is believed to be the first time such items have been for sale year-round. The Twins will hold their second Prince Night on June 8th when they take on the Angels.
---
CAESARS-WINDSOR-CANCELS-HEDLEY
Caesars Windsor has cancelled a Hedley concert slated for next month. The casino operator has notified fans that a March 11th show on its grounds will no longer go forward. Refunds will be offered to all ticket buyers. The decision comes after a number of sexual misconduct allegations were levelled against Hedley earlier this month on social media, mostly by anonymous users. It led the band to withdraw from consideration for three Juno Awards and back out of performing on the telecast. The band's members have called the allegations involving young fans ``unsubstantiated.''
---
(The Canadian Press)
Details

Contributed by

Bruce Leperre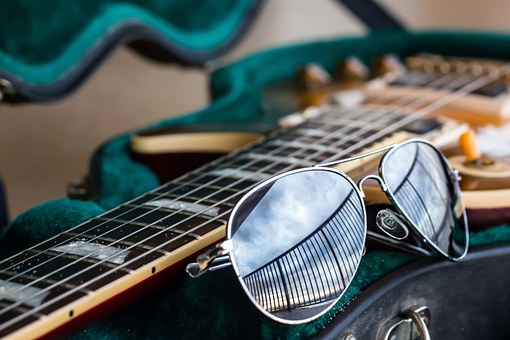 MUSIC NEWS: TUESDAY, FEBRUARY 27, 2018
HEDLEY - OPENER
Canadian band Hedley's opening act for last night's concert in Quebec City was cancelled after sexual assault allegations against the embattled band's lead singer Jacob Hoggard emerged. Videotron Centre, the venue hosting the show, announced on its
Facebook page that rock band Liteyears was no longer slated to begin the concert. The move follows a C-B-C story on Sunday that recounted a 24-year-old woman's allegations that Hedley frontman Hoggard sexually assaulted her in a hotel two years ago. A
lawyer for Hoggard has denied any wrongdoing by the musician. The band has already lost opening acts, airplay on radio stations and its management company amid earlier uproven allegations of sexual misconduct.
---
DAVID BOWIE - EXHIBIT
A travelling exhibit about David Bowie will make its final stop at The Brooklyn Museum in New York next month.
``David Bowie is'' will run March 2nd to July 15th. It includes about 400 items from Bowie's archive, including the ice-blue suit he wore for the ``Life on Mars?'' video, the stage set model for the
1974 ``Diamond Dogs'' tour and several handwritten lyric sheets.
Standard tickets start at 20-dollars. The ``Aladdin Sane'' ticket goes for 25-hundred dollars and gets you private access to the exhibition, a talk with a Bowie guide, museum membership and a merchandise package.
---
ROLLING STONES - TWITTER
Oh, the things you learn from The Rolling Stones' Twitter feed, like how much Mick Jagger moves or Keith Richards is protective of his shepherd's pie. The Rolling Stones tweet that Jagger runs the equivalent of 19-kilometres at each Stones show. It points out Jagger broke the kilometre record at his elementary school and he's still a runner. Meanwhile, Richards requests shepherd's pie in his dressing room at every show, and they have a ``no busting the crust'' rule. That means the first slice belongs to Richards and no one else can break the crust. The Rolling Stones have just announced a European tour that begins May 17th in Dublin.
---
``THE OSBOURNES'' - PODCAST
``The Osbournes'' are back -- only this time, it's a podcast. Jack Osbourne tells The Hollywood Reporter it would never work to bring the reality show back, but ``this is probably the next best thing.'' Jack will act as host, while Ozzy, Sharon and Kelly Osbourne will give updates on their lives and talk about their time on the T-V show. Carnie Wilson and comedian Sheryl Underwood are among the guests planned. The 10-week podcast begins March 5th, the 16th anniversary of ``The Osbournes'' debut on M-T-V.
---
ED SHEERAN - GLOBAL MUSIC SALES
Ed Sheeran was the biggest music act in the world last year. The International Federation of the Phonographic Industry says Sheeran's ``Divide'' album was the top-selling album globally in 2017, and his song ``Shape of You'' was the world's bestselling single. Last year's champ, Drake, falls to second, followed by Taylor Swift, Kendrick Lamar and Eminem.
---
SCOTT IAN - HEADLINING DOWNFALL
Anthrax and Killswitch Engage are co-headlining a tour by alternating who closes the show, and being the closer is not necessarily the slot either band wants. Anthrax guitarist Scott Ian says you could ask members of either band and they'd give the same answer: they'd rather be the second-to-last act on stage. Ian says the truth is that audiences get tired with a multi-act concert, especially if it's a festival and people are baking in the sun. Ian has more energy when he goes on earlier, too.
He says it would be great if he could play at four in the afternoon, ``but on a Tuesday, that's just not going to work.''
---
YOUNGBOY NEVER BROKE AGAIN - ARREST
Authorities say YoungBoy Never Broke Again was arrested on charges of kidnapping and aggravated assault with a weapon. YoungBoy was arrested in Tallahassee, Florida over the weekend on a warrant from Waycross, Georgia. He faces extradition after appearing in court yesterday. YoungBoy is on probation in connection with his arrest for a drive-by shooting in 2016.
---
PETER MURPHY - US VISA APPLICATION PROCESS
After much delay, Peter Murphy has been forced to move his three-week San Francisco residency to the summer.
Murphy's residency at The Chapel was supposed to begin Jan. 23th.
Murphy has run into delays getting a visa and delayed the residency several times. He blames his troubles the U-S getting flooded with applications from Turkey after a dispute between the two countries, and Murphy's application got caught up as a result Murphy's
residency has been moved to June 26th to July 15th.
---
JOAN BAEZ - FINAL FORMAL TOUR
Joan Baez is calling her next tour of North America her final formal tour. It begins Sept. 11th in Ithaca, New York. Baez will release an album called ``Whistle Down The Wind'' on March 2nd.
---
REBA McENTIRE - ACM AWARDS NOMINEES REVEAL
Reba McEntire will reveal the nominees for the Academy of Country Music Awards. McEntire will read the nominations list during the 8 a-m hour of ``C-B-S This Morning'' on Thursday. ``Entertainment Tonight'' host Nancy O'Dell will announce more nominees at
8:50 a-m on ETOnline-dot-com. The full list will be available at ACMCountry-dot-com. The A-C-M Awards will air live from Last Vegas on April 15th.
---
(The Associated Press)
Details

Contributed by

Bruce Leperre
MUSIC NEWS: MONDAY, FEBRUARY 26, 2018
MARTIN GARRIX - OLYMPICS
Martin Garrix recalls watching Tiesto perform at the Olympics opening ceremony in 2004 and that inspired him to become a D-J. Now he's the one leading the party at the Olympics. Garrix was the last D-J who performed at last night's closing ceremony. Garrix writes on Instagram he can only hope and dream that he inspired someone the way that Tiesto did for him.
---
THE CRYSTALS - BARBARA ANN ALSTON - OBIT
Singer Barbara Ann Alston of The Crystals has died. The Charlotte Observer reports Alston died of the flu Feb. 16th in Charlotte at the age of 74. Alston sang lead on The Crystals' hit ``There's No Other (Like My Baby)'' and backup on ``Da Doo Ron Ron'' and ``Then He Kissed Me.'' The Crystals' biggest hit, ``He's A Rebel,'' was actually recorded by Darlene Love and The Blossoms.
---
ROBIN THICKE - BABY DAUGHTER
Robin Thicke is a dad again. He writes on Instagram his new daughter, Mia Love Thicke, was born on Thursday.
Her mother is Thicke's girlfriend, April Love Geary. Thicke also has a 7-year-old son, Julian, from his marriage to actress Paula Patton.
---
YOUNGBOY NEVER BROKE - ARRESTED
YoungBoy Never Broke Again has been arrested in Florida on a fugitive warrant from Georgia. Sheriff's records show YoungBoy, A-K-A Kentrell DeSean Gaulden, was booked yesterday in Tallahassee. The sheriff's report says YoungBoy fled from justice in Waycross, Georgia. It's not known what the charges are. YoungBoy had rap hits with the songs ``Outside Today'' and ``No Smoke.''
---
KANE BROWN - LAUREN ALAINA - ``WHAT IFS''
When Kane Brown needed a female voice for his song ``What Ifs,'' he called his childhood friend to do it: Lauren Alaina. Brown and Alaina both grew up near Fort Oglethorpe, Georgia.
Alaina says she sometimes gets choked up thinking about how two kids from the same small town separately got record deals, ended up in Nashville on different paths and got a number-one country record together. Last week, they held a party to celebrate the song's success and were surprised by their school choir director, Lamar Gillespie.
---
ED SHEERAN - DOCUMENTARY
The director of a documentary about Ed Sheeran says Sheeran surprised him by not meddling in the making of the film.
Director Murray Cummings says the things Sheeran wanted him to cut would fit in a text message. Cummings says the only change Sheeran requested was, ``Can you make the closing montage a bit more fun?''
The film is called ``Songwriter'' and it debuted at the Berlin International Film Festival on Friday.
---
GOO GOO DOLLS - ROBBY TAKAC - MUSIC THERAPY
Goo Goo Dolls bassist Robby Takac wants to help drug addicts through music. He has announced a collaboration between his Music Is Art organization and the Blues Society of Western New York to expand access to the Nurs'n Blues Program. It uses music therapy to help with coping skills.
---
GEORGE HARRISON - 75th BIRTHDAY - YESTERDAY
Paul McCartney and the family of George Harrison marked the 75th anniversary of Harrison's birth yesterday. McCartney tweeted a black-and-white photo of himself and Harrison with the caption, ``Happy Birthday Georgie. Wonderful memories.'' Harrison's widow, Olivia, and his son, Dhani, tweeted a video of Billy Preston and Eric Clapton performing Harrison's song ``Isn't It A Pity'' at the Concert For George in 2002.
---
(The Canadian Press)
Details

Contributed by

Bruce Leperre