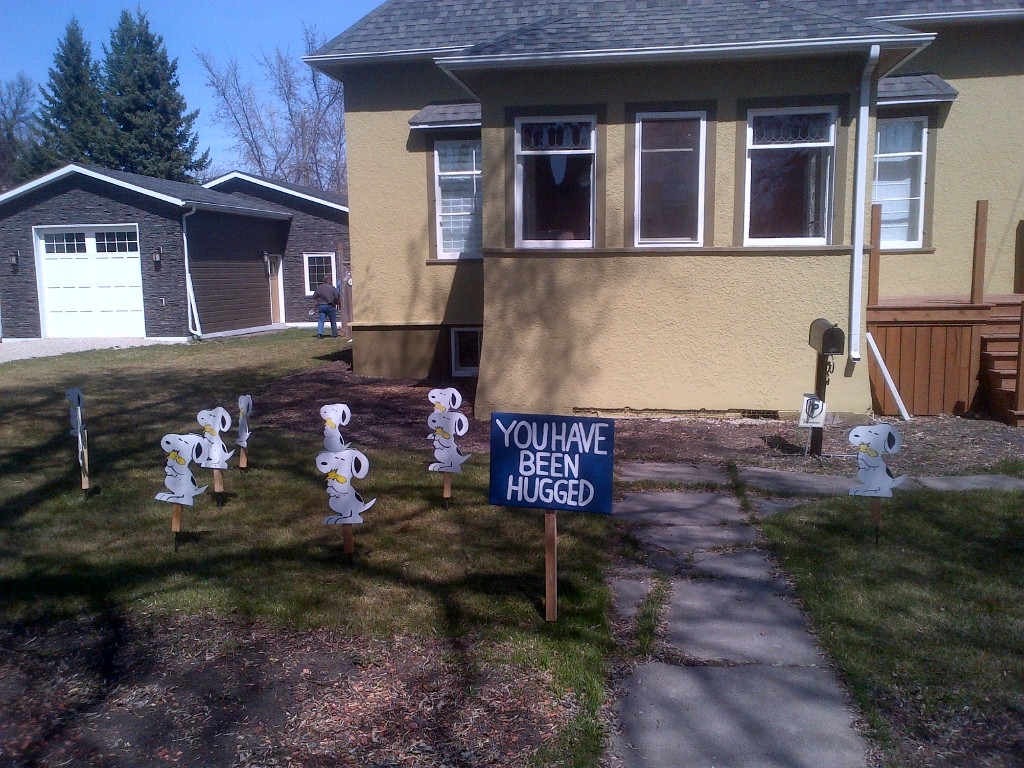 The fundraiser will have Snoopy cut outs being placed on various yards that have been "nominated."
For a $20 removal fee the HERO club will remove the Snoopys and place them in the next yard of your choice. 
Nancy Guley, who's with the Dauphin HERO Club says, this is a great way to bring awareness to mental health.
"It's awesome. It gives us somewhere to go for people who can't get out. And the stigma for mental illness, it brings to the community that we do not just sit at home and do nothing we actually got things to do."
They are putting this on because they are trying to raise money so they can purchase Provincial and Federal park passes for their recreational activities.
If you would like to nominate someone, want removal or if you have any questions, you can contact the Dauphin Hero Club at 204-638-7104.