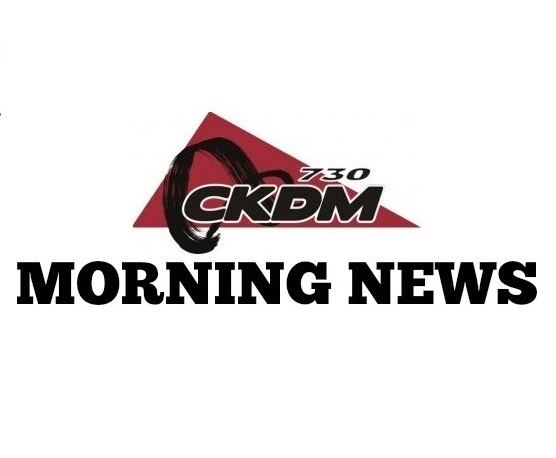 Pallister Pledging $1-Billion Average on Infrastructure
Progressive Conservative Leader Brian Pallister says if he's elected premier in the coming spring election, he will invest more money in infrastructure than the current NDP government has.

Pallister says he would spend an average of one billion dollars a year in infrastructure, though he stopped short of naming any specific projects.

He says the increase in spending would be offset by cuts in other areas.

The election will be held April 19th.
---
Manitoba Gets an F on CFIB Red Tape Report Card
No honour roll status for Manitoba as it receives an F in its report card from the Canadian Federation of Independent Business in removing red tape for business. 

The grade released in yesterday's report is worse than last year's grade, which fell at a D. This makes Manitoba last in Canada.

On Monday, the province announced a new strategy plan that is going to focus more on recognizing and addressing the realities of running a small business, adopting best practices in regulation making, and focusing on better government communication regarding regulatory changes.
CFIB Director of provincial affairs Manitoba Elliot Sims says Despite the Manitoba government's intentions outlined in Monday's red tape announcement, the reality is no government wide culture or process exists today to combat red tape.
---
Feds Eliminating Conditional Registrations for Pesticides Not Fully Approved for Sale
The federal government is responding to calls from environmental activists over conditionally approved pesticides, saying it will end the rare practice of allowing the use of pesticides that aren't fully approved for sale.

Health Minister Jane Philpott says conditional registrations of the chemicals will no longer be granted, effective June 1st.

Two separate House of Commons committees and Canada's environment commissioner had called on the government to end the practice of allowing some pesticides to be used while the products undergo a more rigorous scientific evaluation.

Under conditional registrations, the Pest Management Regulatory Agency has allowed pesticide manufacturers to provide information on a product after it had been approved.
---
Prime Minister to Address World Economic Forum
Prime Minister Justin Trudeau is back in Europe where he'll make another speech on the world stage touting a new Canadian government and a Canada that is more open for business than it has been in a decade.

Trudeau's keynote address at the World Economic Forum in Switzerland is entitled, "The Canadian Opportunity,'' which will reportedly tout Canada as a safe place to invest.

His morning speech in Davos will come at the same time the governor of the Bank of Canada will be announcing its latest interest-rate policy.