Local News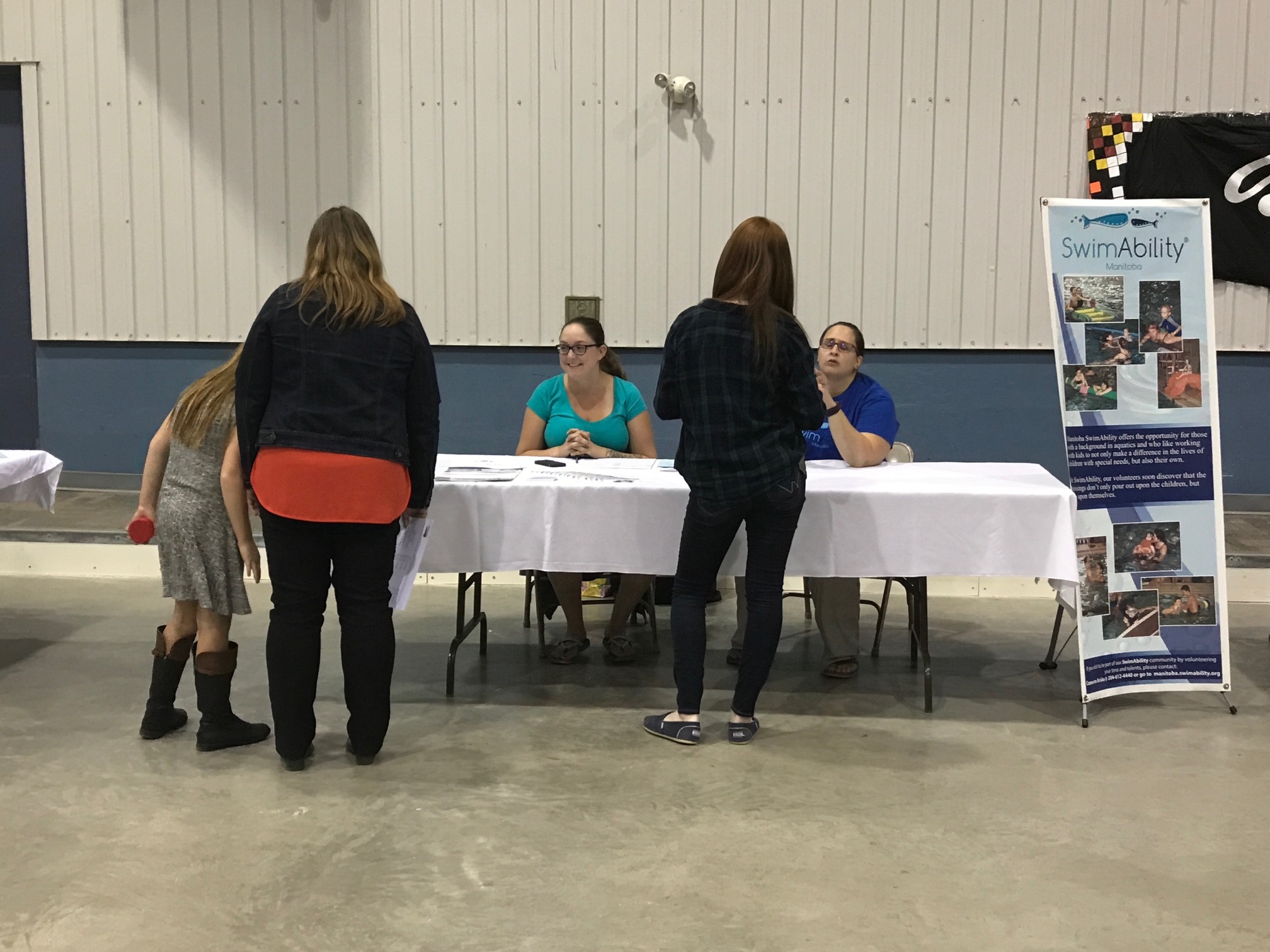 Next week groups around Dauphin have the opportunity to get new members or participants.
Dauphin Rec's Health and Leisure Mart is taking place next Wednesday and Thursday.
It's a one-stop shop for families to find extracurricular activities and allows them to wander through the curling rink and see that groups interest them.
Tamara Kolida the Programs & Promotions Coordinator for the rec centre encourages groups around town to register for a table.
"It just brings awareness to your group and they use it too as a signup night. So instead of organizing their own signup nights, it's kind of 30 different groups doing their sign-ups that day. So it's easy on families as well because they just get to go there, it's a one-stop shop. You can register your entire family for all of their activities in just one visit. Instead of just contacting five or six different groups. Everyone is there that night to kinda make everyone's lives little easier."
Kolida shares what kinds of groups have already signed up for the event.
"So we have a variety of groups. Like up to 30, I think. Kind of varying from your typical Dauphin Minor Hockey, Skate Dauphin, to dance groups, Ukrainian dance groups, and then more of the arts, so like the Watson Art Centre, and the library." She continues, "you can walk through, get some information on what they can offer you."
You still have time to register your group for the Health and Leisure Mart next week. Give Tamara a call at 204-622-3157 or email This email address is being protected from spambots. You need JavaScript enabled to view it. to request a table.
Details

Written by

Benjamin Schwab
The City of Dauphin has changed some administration names.
During Monday's city council meeting the council approved the change from Chief Administrative Officer to City Manager.
With the change that means Deputy City Manager is also in effect.
Details

Written by

Benjamin Schwab
The City of Dauphin has to figure out how to pay for already budgeted road projects after the province cut back on an important program.
The province is reducing the Manitoba Road Improvement Program which the city had expected to receive $225,000. In total Dauphin is getting $107,840 through the program for the Johnson Street Reconstruction project.
It was announced late in the construction season, on August 15th, that the province would be giving less than expected. The city had become accustomed to repairing major road projects with this fund for the past several years. There are also rumours that the MRIP grant will be eliminated altogether next year, although no formal announcement has been made yet. Dauphin had grown used to completing nearly one million dollars worth of infrastructure work annually, but without the MRIP grand, keeping the same level of spending in years to come is unsustainable.
They are now looking at using the surplus Gas Tax reserve to offset lost funds for the 2018 road projects. Some of the other projects included the work on Jackson Street.
Dauphin isn't the only community in Manitoba that is dealing with cuts as many other communities are dealing with the same problem.
The Association of Manitoba Municipalities is planning to lobby the provincial government to keep the funding at the previous allocation and keep it separate from the federal Investing in Canada Infrastructure Program.
Details

Written by

Benjamin Schwab
CN is repairing the railway crossing at Main Street in Dauphin tomorrow.
Vehicle and pedestrian access is closed from 7 in the morning until 7 in the evening.
They are planning to repair the tracks and the wood. They also need to cut out and re-asphalt the area.
Work needs to be done by 7 in the evening to comply with train schedules.
There may be delays in re-opening the street. The last time CN did repair work in Dauphin they worked until around 7:30.
Everyone who has to get to the other side will need to make a detour.
Details

Written by

Benjamin Schwab
School starts up next week and registration for the DRCSS is today and tomorrow.
Grade 12 students register this morning and grade 9 students register this afternoon.
Tomorrow grade 10 students are registering in the morning with the grade 11's registering in the afternoon.
You can register at the DRCSS main office.
Donna Davidson, Superintendent for the Mountain View School Board explains the costs that would be included during registration.
"It doesn't really cost anything to register, it's just that some schools charge a student fee or a student council fee or a fee for agendas."
The DRCSS fees include $15 for the Student Council, $40 for a Grad Fee, and $45 as the Yearbook Fee.
The times for registration today and tomorrow are as follows:
Aug.28 Grade 12 9:00 a.m. - 11:30 a.m.
Grade 9 1:00 p.m. - 3:30 p.m.
Aug.29 Grade 10 9:00 a.m. - 11:3 a.m.
Grade 11 1:00 p.m. - 3:30 p.m.
Details

Written by

Isaac Wihak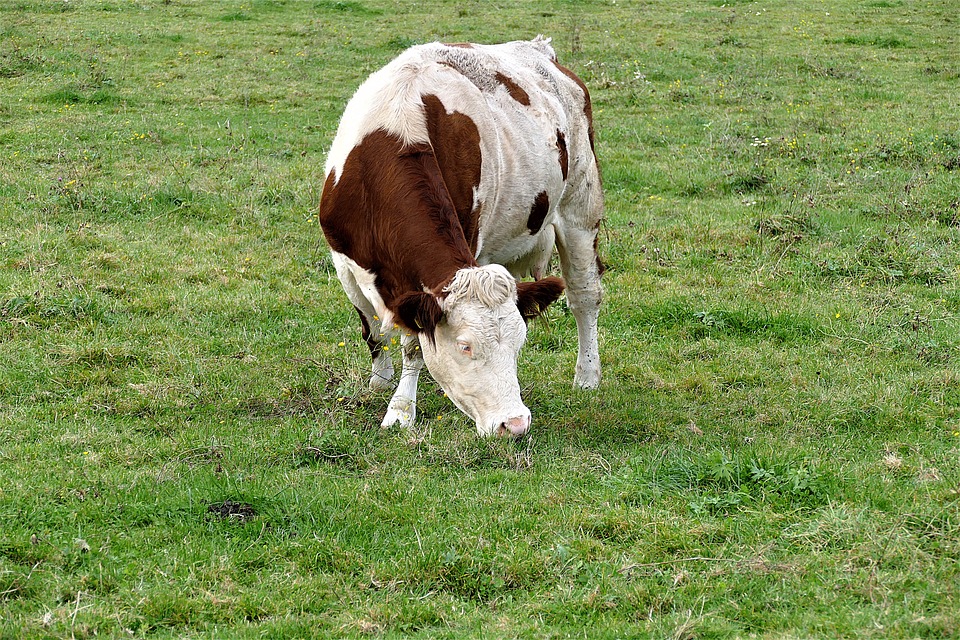 The Province of Manitoba is opening crown lands to producers and allowing cut hay and animals to graze.
The very dry conditions experienced in parts of the province are the reason for the government opening up the land.
The government says livestock must be removed when the naturally existing forage is exhausted or by October 31 and baled hay must be removed by November 15th.
2004 was the last time the Government of Manitoba opened up crow land for grazing.
Agriculture Minister Ralph Eichler spoke with us about the conditions around the province and what farmers are doing.
"We have producers that are sitting pretty good with their hay that they need, with the amount that they need. So, some of them actually have some for sale. Also what we've been seeing is some of the corn crops, for example, that's not going to yield well as a crop but it'll yield well as silage. So we're seeing some of the corn growers turn some of that already into making silage out of it."
You can apply for permits to go onto crown land by contacting your closest Manitoba agriculture office or go to the government of Manitoba's agriculture website.
Details

Written by

Benjamin Schwab
The Dauphin Legion's Chase the Ace has a winner.
At the draw on Friday, a Dauphin resident won the 74,156 dollar pot.
A representative from the Legion says the man who won is a long-time supporter of the weekly event.
Details

Written by

Benjamin Schwab
A service road on the south side of Dauphin is expected to get built soon.
The City of Dauphin plans to build the road on the west side of Main Street South from Road 144N to the Hydro line and the city's Lift Station.
It's expected to begin construction next month.
Details

Written by

Benjamin Schwab
By November 1st, all public businesses will have to follow the Accessibility for Manitobans Act.
The goal of the AMA is to make Manitoba more accessible. The AMA will help find, identify, and remove barriers that affect the nearly one in six Manitobans that is disabled by barriers where they work, live, and play.
Stephen Chychota, Executive Director at Dauphin & District Chamber of Commerce, wants to make sure all the businesses are informed on what needs to be done for the AMA.
"They'll have to, depending on the size of their business, regarding how many employees they have, there's different levels of what they have to achieve. But, making sure their business is accessible by everyone, making sure their customer service standards are up and employees are trained in the manner."
The AMA will affect all businesses with a public store front.
If you would like more information on the AMA you can check out the website, www.accessibility.mb.ca.
Details

Written by

Isaac Wihak
Three people are dead, nine other people suffered gunshot wounds, and two people were injured fleeing today when a 24-year-old man opened fire at a gaming tournament in Jacksonville.
David Katz who was identified as the shooter was in the area for the Madden 19 tournament that was taking place at Chicago Pizza.
According to a sheriff, Katz used at least one handgun in the shooting, and he is one of the three dead after he took his own life.
Details

Written by

Darnell Duff
It was the ending no one was hoping for.
After going missing in Germany while hiking a couple weeks ago, Jeff Freiheit formerly of Dauphin, was found dead.
Reports confirm his mother found him at 11:36 a.m. yesterday at the bottom of a ridge, where it's expected that he fell 50-60 metres and died instantly.
Details

Written by

Darnell Duff