Local News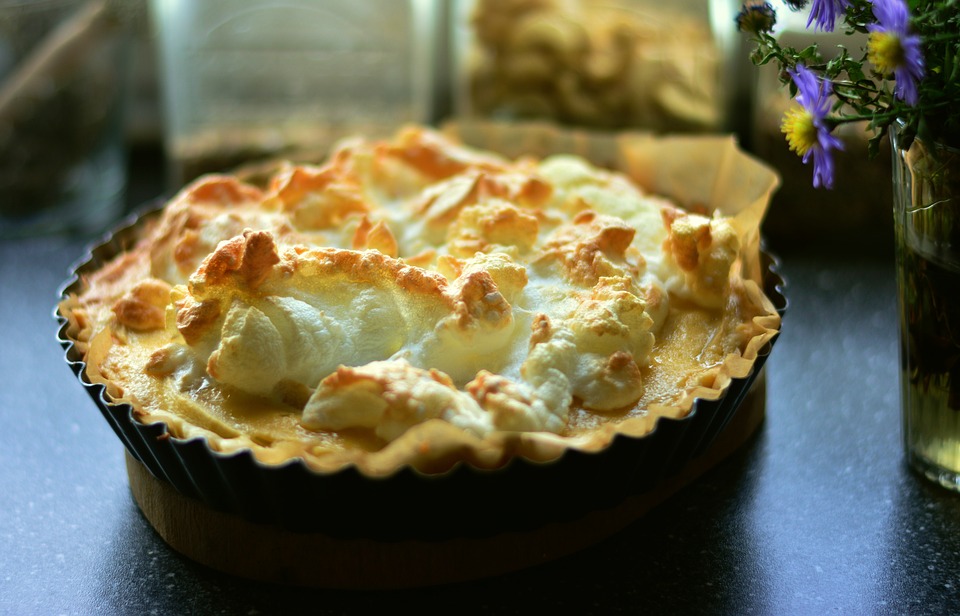 From 9 to 9 today there's going to be a Christmas Bake and Craft Sale at the Dauphin Market Place Mall.
Joyce Huska, the coordinator of the Dauphin Farmer's Market, says there will be tables on both ends of the mall so whichever way people come in they can check out the Bake and Craft Sale.
There will be lots of baking. Christmas cakes and puddings, pierogies, cabbage rolls, cheese rolls, and Huska is making dainties, tarts, and decorative cookies. There'll be jams and jellies in with the relishes as well. The prices will be similar to the summer farmer's market.
For the crafts there's one guy who does woodworking, he's also getting into foraging, another person does Christmas ornaments, and there's a third person who mentioned to Huska, they were making crafts with recycling. Huska says the price of the crafts depends on a couple things.
Details

Contributed by

Isaac Wihak
Tomorrow at the Dauphin Youth Centre there is an all-day food safety course.
The course is for youth aged 12-17.
At the end, if you pass you get a Food Safety 1 Certificate.
Carrie Lang, the youth centre coordinator, says this will help youth on their resume if they want to get a job in the fast food industry.
There are spots still available for the free course, if you're interested you can call Carrie at 204-638-5707.
If you do attend, please bring a bagged lunch.
Details

Contributed by

Isaac Wihak
The federal government announced Canada is going deeper into deficit.
It's forecasted to increase by almost $2 billion to $19.6 billion, up from the $17.8 billion projected earlier.
"Deficits for the foreseeable future and Justin Trudeau talked about how the budget will balance its self. Well, clearly it won't. The deficit's more than three times what he said it would be and next year it will be even higher."
MP Robert Sopuck says these deficits are not good and there are some economic headwinds Canada might go through next year.
"When you look at the great increase of the CPP premiums for everybody the average family is paying a little over 800 dollars extra in taxes. So, just when our economy is heading into some difficult times, this kind of overspending and increased taxation will do nothing to help our economy."
Details

Contributed by

Benjamin Schwab
Sewer lines are getting flushed in Gilbert Plains.
The municipality announced that they are starting today and will continue for the next five days.
If you have any questions contact the municipal office.
Details

Contributed by

Benjamin Schwab
The Gilbert Plains Co-op is holding their Equity Days today and tomorrow.
People get equity cheques based off of how much money they spent at Co-op in the past year.
Lisa White, office manager, says people should come out to collect their cheque. There will also be coffee, doughnuts, and a door prize.
There's also a spin the wheel game. It's like the Wheel of Fortune and whatever you land on you get that percentage off of your in-store purchases. The wheel can land on anything from 5-50 percent off.
Any cheques that aren't picked up will eventually be mailed out.
Details

Contributed by

Isaac Wihak
Lights are changing on Main Street in Dauphin.
The city bought a brand new set of Christmas lights.
"I think that it insights the Christmas spirit in people and the other thing is we live in a really cold and dark climate in the winter. So anything we can do to sort of brightens things up."
" Some of the lighting that we invested into is going to stay up year round. So it'll be turned on late into the winter season so that we do have those pops of brightness throughout."
Melisa Stefaniw says if you're interested you can pick up some of the old sets no longer in use.
"We did sell some of the lights, they are still available. You can contact us here [at city hall] to chat. We did get rid of a few of them, there was still a little bit of life left in them and they certainly could have been refurbished, but they were at the end of the line for Main street Dauphin."
They are being turned on as part of Moonlight Madness weekend, this weekend.
Details

Contributed by

Benjamin Schwab
Preliminary numbers for the 24-Hour Giving Challenge are in.
The Dauphin and District Community Foundation collected $25,725 in donations up until the end of Friday.
Kit Daley is still waiting for numbers from the Winnipeg Foundation to get the total results from the donations made on Saturday.
She expects to hear the results from the main collection day by next Wednesday, at the latest.
They have to wait for all cheques to clear and make sure all payments are processed.
Details

Contributed by

Benjamin Schwab
The success of Canada's National Ukrainian Festival was a topic during the group's AGM.
Their annual meeting took place last night, and they discussed this year's event and the future of the festival.
Reports presented indicated that the festival enjoyed a successful year, financial statements show that the board made a slight profit in 2018 up from 2017.
Kayla Gillis is returning as president of the festival to help lead the board and new executive.
Details

Contributed by

Benjamin Schwab
Last night just before midnight two people were snowmobiling on the Winnipeg River, NE of Winnipeg.
The ice was not strong enough to hold them and they fell into the river.
A search was immediately initiated from the south shore on Fort Alexander First Nation by the Powerview RCMP and continues this morning.
RCMP and fire services from Sagkeeng First Nation are also helping in the search.
The identities of the snowmobilers haven't been confirmed yet.
The ice is dangerous at this time, and the RCMP are asking everyone to stay off the unstable surface.
Details

Contributed by

Isaac Wihak
Just before midnight last night, there was a break in attempt at Academy Video.
Tami Turner, owner of Academy Video says whoever tried to break into the store couldn't get in because the alarm went off and the bars kept the people out.
The windows were broken by paving stones that were thrown through the window.
Movies were all over the floor in the store because of the stones.
Nothing was stolen from the store.
Details

Contributed by

Isaac Wihak
A DRCSS student is representing Dauphin's youth on City Council.
Ashton Kaleta has been named the council youth rep this year which will see him participate in regular council meetings.
"My principal asked me to, and I thought it would be cool."
Mayor Dowhan wanted to get young people involved and asked the principal at the high school for a name.
"Everybody talked about the youth in Dauphin, and they weren't represented at our council meetings. They have a lot to contribute to our community and their insights on whether recreation, safety, etc." The mayor continued, "I looked into the municipal act, and there is a provision for that. And also encourage young people to look at public office once they are age of majority and look at it as a career and service to their community."
Ashton does not have a vote on council but can debate and bring up issues during meetings.
"I'm helping make Dauphin a better place to live," Ashton said.
Details

Contributed by

Benjamin Schwab