Local News
An order came from U.S. President Donald Trump this evening, to launch precision strikes against Syrian President Bashar al-Assad's chemical weapons.
Last weekend in Douma, an alleged chemical attack was taken and killed more than 40 people and injured many more.
The U.K. and France are taking a stance with the United States against Syria after exhausting all hopes of diplomatic civility on the matter.
Russian foreign minister, Sergey Lavrov, claims there were no signs of chemical weapons used by Syria and declared this a fabrication, despite the World Health Organization reporting that hospitals were exhausted with over 500 people showing signs and symptoms of toxic chemical exposure.
Russia has also warned the U.S., that any missiles fired at Syria will be shot down.
Prime Minister Justin Trudeau stated earlier this week, that Canada isn't considering a presence in Syria.
Details

Contributed by

Jennifer
Reports have come in that STARS Ambulance has been dispatched to Waywayseecappo First Nation.
No details are available at this time
CKDM will have updates when they are available.
Details

Contributed by

Benjamin Schwab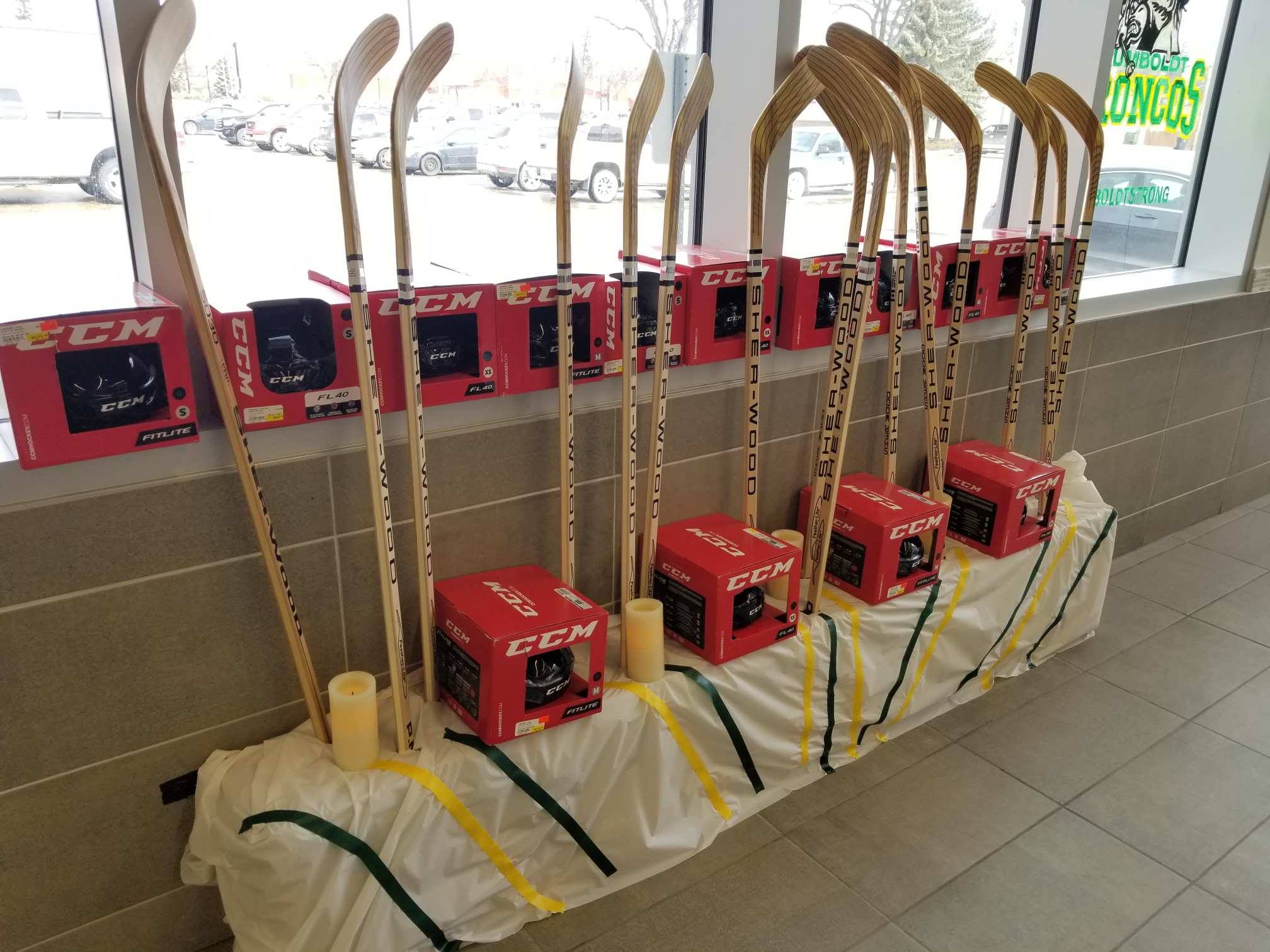 The Dauphin and Ste. Rose Co-ops' fundraiser in support of the community of Humboldt was a huge success.
Over 25,000 dollars will be given to the community of Humboldt.
Joan Chetyrbok, the Marketing Manager at the Dauphin Consumers Co-op, said they were able to raise $8,343 dollars in donations and co-op is donating over $4000.
"Yesterday was amazing. The outpouring of support from our community completely blew us away. Everybody in their jerseys in the community was amazing."
Ste. Rose minor hockey players helped raise over 12 hundred dollars and Dauphin's minor hockey players were able to raise 2 thousand in their Fill Their Helmets for Humboldt campaign.
Federated Co-op will match that for a grand total of 25 thousand dollars.
Details

Contributed by

Benjamin Schwab
The final line-up for Countryfest has been announced.
28 new acts were released including Joe Nolan, Petric, and Kevin Mills.
There are a limited number of tickets and camping remaining for the July Long Festival, and the ticket increase begins on May 1st.
For the complete lineup, visit countryfest.ca
Details

Contributed by

Brady Lang
A pedestrian in Swan River was struck and killed by a vehicle on Main Street yesterday afternoon.
Just after 5, Swan River RCMP received a report of the incident involving a 41 year old woman from Shoal Lake First Nation.
The woman was transported to the hospital and later succumbed to her injuries.
The 85 year old male driver of the vehicle, from Swan River, was uninjured in the collision.
The investigation is ongoing.
Details

Contributed by

Brady Lang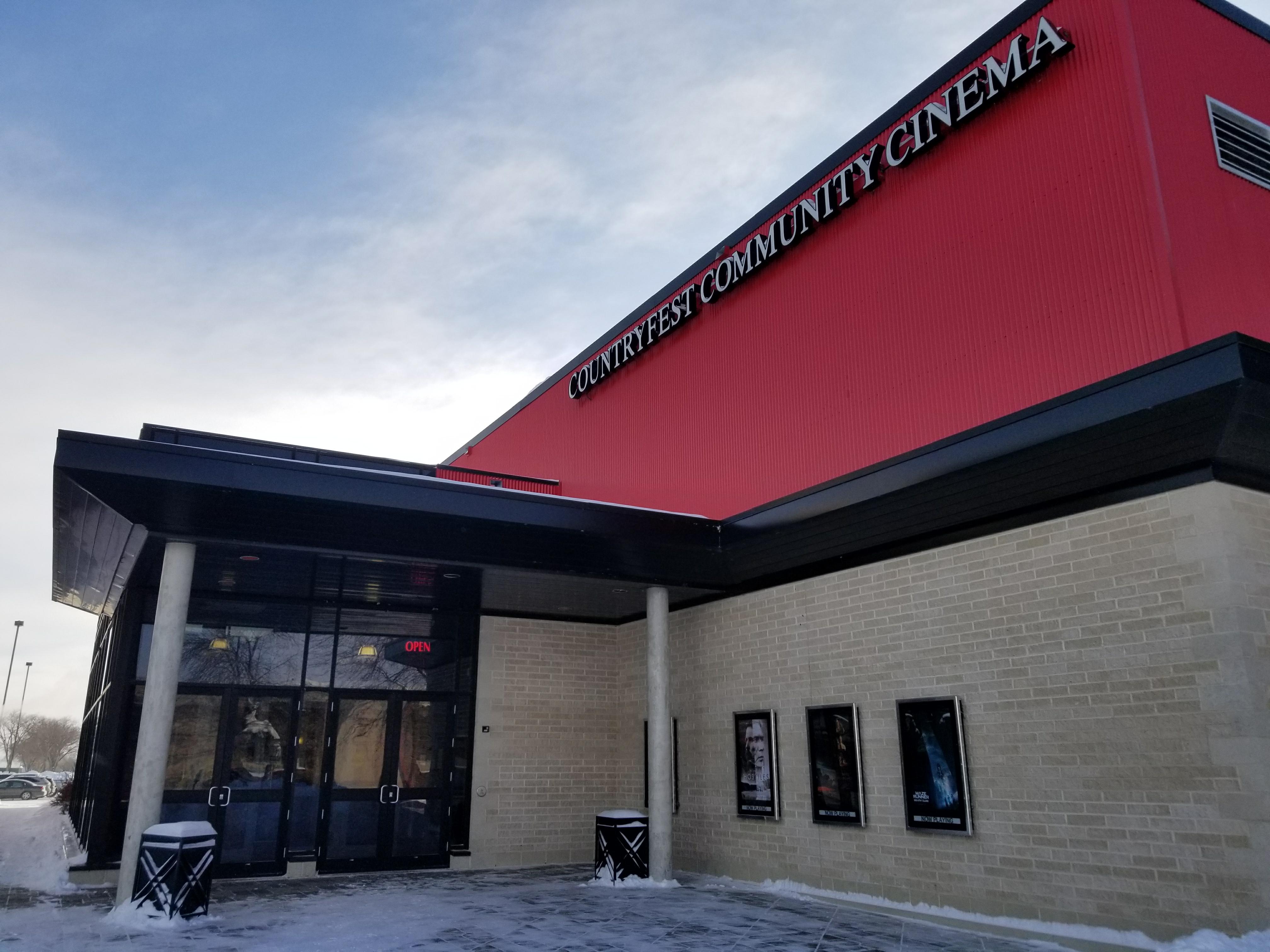 A Canadian story about an Indigenous student's experience in residential school and his passion for hockey, is playing at the Countryfest Community Cinema starting today.
The film came to Dauphin, as a request made by Mr. Houle, a teacher at the DRCSS, because his students were reading the book.
Ron Suchoplas, General Manager of the cinema, knows a movie is great by the reaction he sees from people.
"If you watch a movie and it's like a roller coaster, I know they did their job, because some people are leave laughing, some people leave crying and some people leave scared. You know to me, all are kind of good emotions and you know, obviously, the movie did its job."
How long the movie stays at the Countryfest Community Cinema, will be based on how well it's attended this week.
Tune in for an upcoming episode of Parkland Perspectives with 730 CKDM's Jennifer Carniel about the film.
Details

Contributed by

Jennifer
You might think you can get away with it, but the RCMP is always looking out for distracted drivers.
According to insurance date provided by MPI, distracted driving collisions in the province increased from almost 2 and a half thousand in 2011 to over 11 thousand in 2016.
With an average of one in three road deaths in Manitoba and thousands of collisions attributed to distracted driving annually, Corporal Brett Church, with the Russell and Roblin RCMP Detachment, says the problem is getting worse.
"I think the drivers don't recognize the seriousness of it and the dangers of it, and I don't think it has to be in the city; it can be on the highway, on any dirt road, or municipal road. I think it's happening everywhere."
MPI says that many of the deaths that occur on public roads are avoidable if drivers would only put their phones down and pay attention to the road.
Distracted driving costs MPI at least an estimated $70 million dollars per year.
Details

Contributed by

Benjamin Schwab
At approximately 9:30 last night the Dauphin Fire Department was dispatched to a house fire on Buchanon Avenue.
No one was home at the time and all pets were able to escape the fire unharmed.
When the crews arrived, the fire and smoke pushed them back from fighting the fire inside the home, and they successfully fought it from the exterior.
The Fire Department along with the Manitoba Office of the Fire Commissioner are working together to determine the cause of the blaze which remains under investigation.
Details

Contributed by

Brady Lang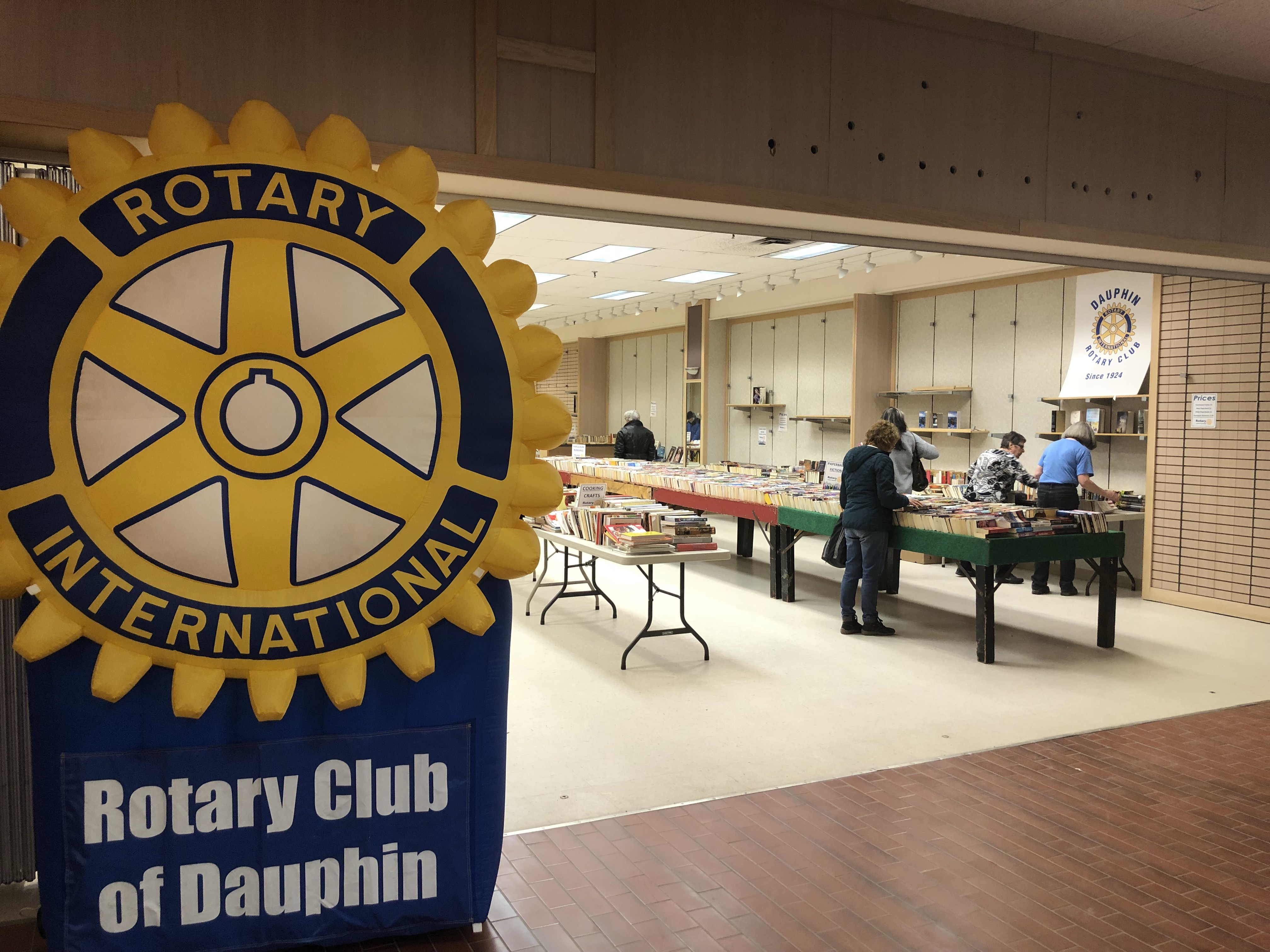 The Dauphin Rotary Club's Book Fair has been in full swing.
The book fair is one of their longest running fundraisers in their history.
John Towle, Rotary Member, explains where the proceeds go.
"All direct to the Rotary Club and all the projects that the Rotary support in the city of Dauphin and area."
You can still donate to the Book Fair by bringing in gently used books.
The book sale is at the Dauphin Marketplace Mall today, and runs until tomorrow at 6
Details

Contributed by

Brady Lang
A house fire broke out this evening on Buchanon Ave.
Emergency crews are on the scene taking care of the situation.
One witness reports that the fire started in the kitchen.
We'll have the full details tomorrow.
Details

Contributed by

Benjamin Schwab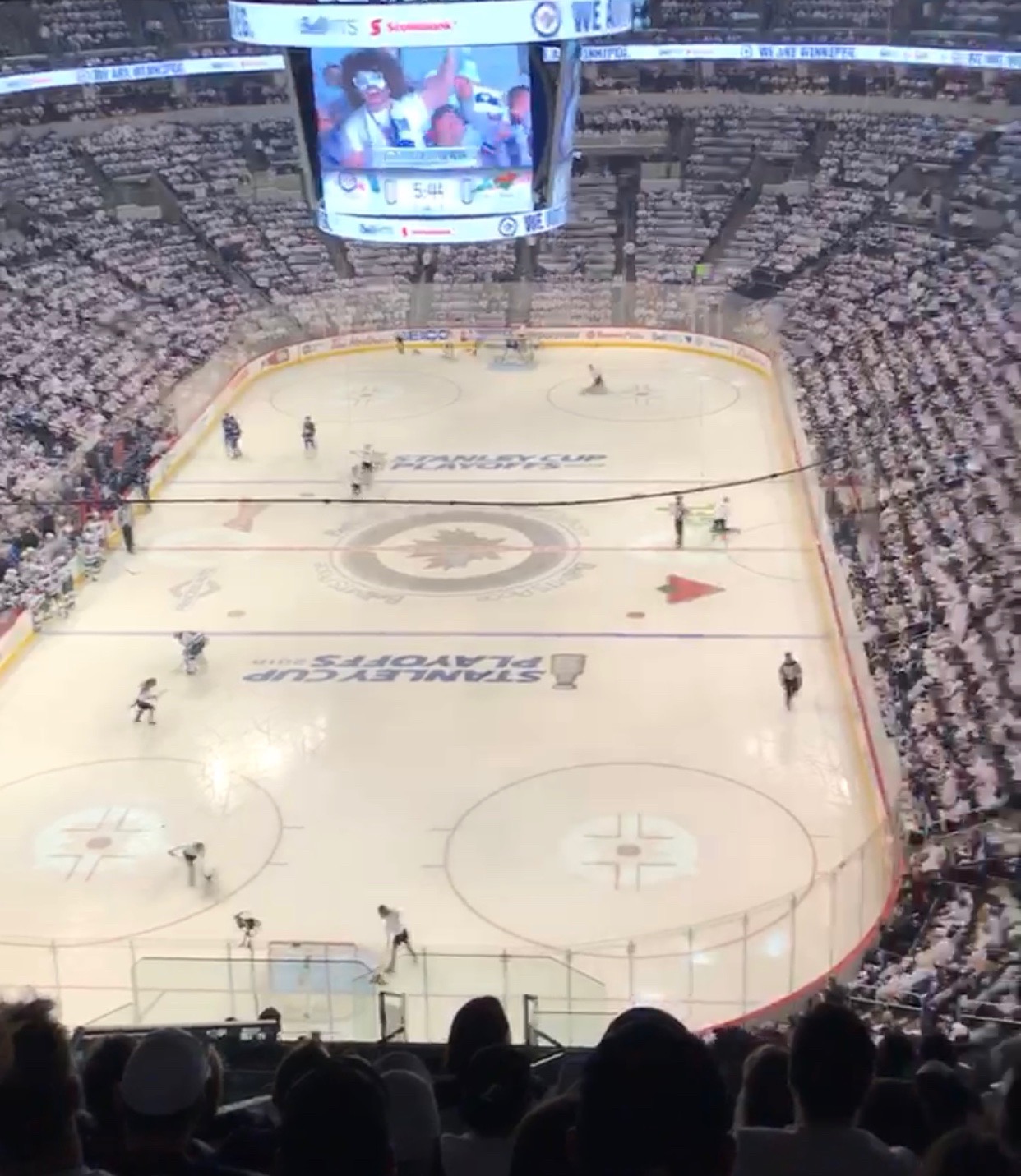 Buying and reselling tickets for playoff hockey games has become a luxury that not many can afford.
With the reselling of tickets on websites like StubHub, getting a ticket for the Jets game has become close to impossible.
Tickets are being resold for prices up to $1,026 US per set, for the Jets first playoff game in two years.
Local Jets season ticket holder, Barry Nadolny, wouldn't sell his ticket for any price.
"I don't understand why someone would put a dollar value at a higher level than the excitement of the game. I love hockey and I go to a lot of games, and I do a lot of driving to get to see the Jets games and I'm not sure if I'd sell my ticket."
Nadolny has tickets in a higher section, and didn't pay much, but the resale value is still high.
"It's a $68 dollar charge for each of these games in the first round. StubHub has three seats in my area and they're starting from $229.95 US dollars. At the game I'm going to be sitting there thinking, which one of these people paid this much for this ticket?"
Although Nadolny knows prices can be high, he understands why StubHub has to work that way.
"They're in the business of making money, and nothing else really seems to matter to them. They'll sell you concert tickets, any kind of ticket, anywhere at any time and they'll make a profit. That's their reason for existence. I'm certainly not a customer, and there are some games, places, and things I'd like to get and see and do, but I'm not going to do that."
For game two, tickets on StubHub including fees are topping out at $1,143.60 US per ticket, which is $1,441.87 Canadian.
Details

Contributed by

Brady Lang