Local News
Ste Rose RCMP have been searching for Dwayne Lavallee for a week.
He was last seen on Ebb & Flow First Nation on September 22, 2018, at approximately 2:00 pm.
His vehicle was recovered in an area north of Ste Rose du Lac on September 26, 2018.
Search efforts were made throughout the area by RCMP Search and Rescue and the Office of the Fire Commissioner.
Extensive ground search efforts are still continuing by family members and community partners, along with aerial searches of the area.
Anyone with information is asked to contact Ste Rose du Lac RCMP at 204-447-2513 or call Manitoba Crime Stoppers anonymously at 1-800-222-8477.
Details

Contributed by

Isaac Wihak
Clayton Watts is running for another term as the councillor in Ward 5 in the RM of Lakeshore.
Watts has been on council for the past four elections.
One of the biggest issues Watts wants to address is the lack of cell phone coverage north of Saint Rose.
His platform is to continue to build and look to a better future for the municipality.
If you want to know more about him you can contact him through the RM, email him at This email address is being protected from spambots. You need JavaScript enabled to view it., or call him at 204-648-4582.
The election is on October 24th.
Details

Contributed by

Isaac Wihak
There's a chance you won't notice much change at Countryfest this year, even with legal marijuana.
We spoke with the General Manager of Countryfest Rob Woloschuk, to find out if any changes are on the horizon for the festival.
"I really don't think it's going to be any different. We've always had a no smoking policy. This isn't anything different. What it changes for us is too soon to tell."
"At this point, we're like everybody else we're just learning the rules and getting all that stuff in place. One of the things in particular that has come out is the fact that there is no smoking cannabis in public areas or at public events. Right now we are considered a public area and a public event. So those rules would be in place for us, just like anywhere else."
By the time the festival comes around next summer, Woloschuk says the committee will be more aware of the rules around legal pot.
Details

Contributed by

Benjamin Schwab
Rodney Juba is running for Dauphin City Council.
Juba has experience, being a city councillor for the past 4 years.
He wants to be on council to help the new mayor and city manager.
He's also running because he doesn't want to sit idle, instead, he wants to help make plans for the future.
If you want to learn more about Rodney Juba he has encouraged anyone to stop him on the street and talk to him, he attends many events and is on a number of boards around the city.
You can contact Juba by calling 204 638 4946, or by e-mail at This email address is being protected from spambots. You need JavaScript enabled to view it.
The election takes place on October 24th.
Details

Contributed by

Isaac Wihak
All repairs have been completed to the water line break in the RM of Dauphin and flow has been, or will be, restored in the immediate future.
The Boil water advisory will remain in effect until all testing samples can be completed.
During the time that flow is being restored, might experience air in lines and intermittent water flow until the system is up to complete functioning capacity.
Details

Contributed by

Benjamin Schwab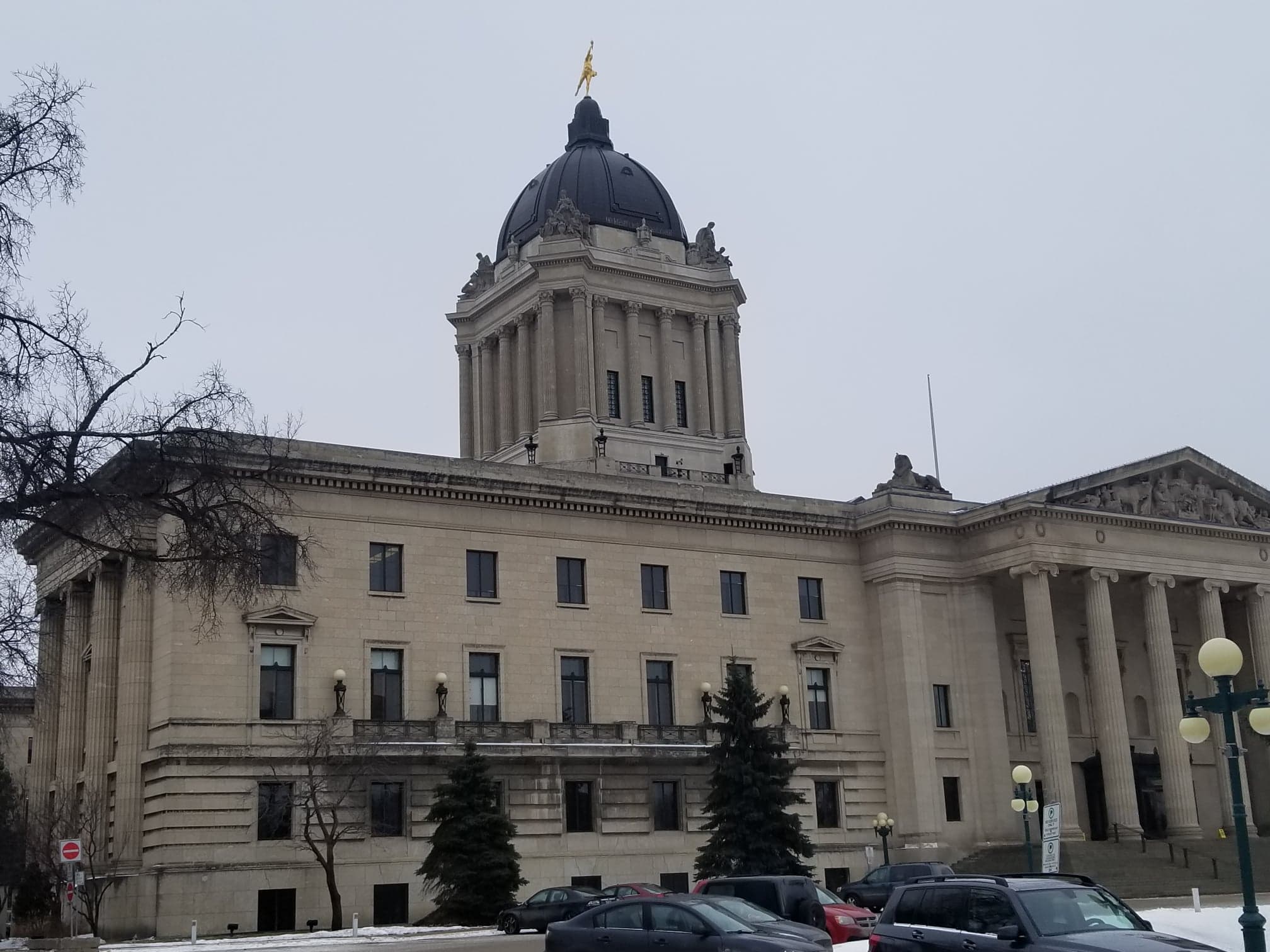 The Manitoba government is getting rid of their plans for imposing a carbon tax.
Premier Brian Pallister announced the government is going against the federal government's carbon pricing strategy and moving forward with their Made-in-Manitoba Climate and Green Plan, without a carbon tax.
It was proposed to have a flat carbon price of $25 per tonne, while the federal government plan would start at $10 per tonne in 2018 and rise by $10 per year until it hit a $50 mark by 2022.
"Our Made-in-Manitoba plan proposed a flat, fixed tax rate that would provide stability to consumers, business, industry and agriculture," said Premier Brian Pallister. "It would save Manitoba families and businesses more than $260 million over five years, compared to the Ottawa plan. Most importantly, all monies collected under our plan would be returned to Manitobans, in the form of tax reductions."
Manitoba's plan focuses on cleaner water, conservation of natural areas, effective steps to address climate change, and strengthening the economy.
Details

Contributed by

Benjamin Schwab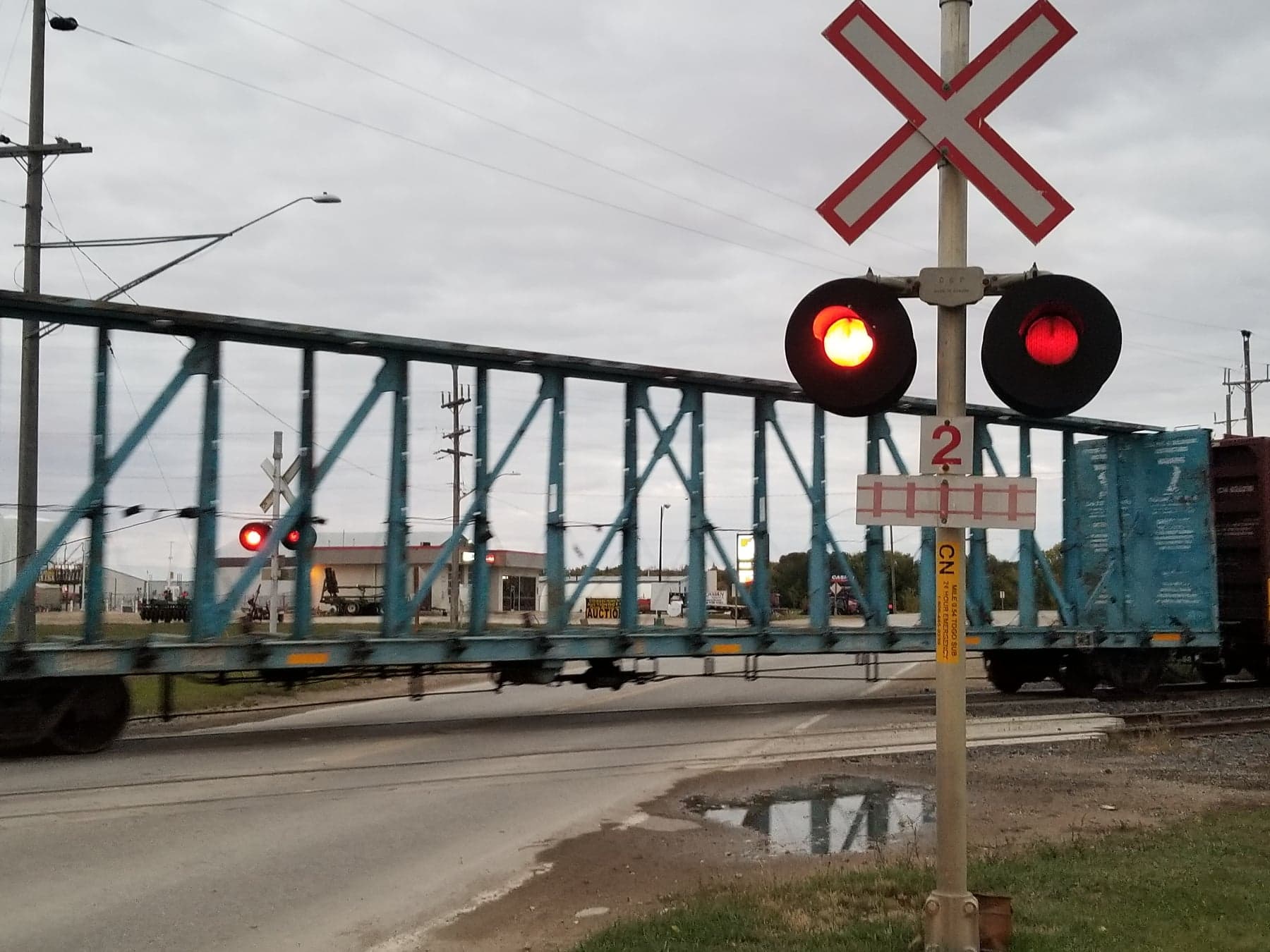 There has been a slight increase in the number of trains going through Dauphin.
A temporary workaround is going on right now as CN does maintenance and improvements on tracks between Melville and Rivers.
As a result, they are sending trains on different routes, which include some going through Dauphin.
A representative from CN says it's only a minimal increase and it should be back to normal by the end of the week.
Details

Contributed by

Benjamin Schwab
A new statue has been unveiled at Vermillion Park.
The statue is located by the 3rd Ave NW entrance to the park.
The new statue is the final statue in the statue series and it signifies co-operation.
Having statues in Dauphin shows that the city is progressive.
It also shows that Dauphin understands the importance of art, history, heritage, and culture.
Details

Contributed by

Isaac Wihak
Freezing rain is a problem for hydro lines.
The freezing rain builds up ice on the hydro lines, weighing down the lines.
There is a possibility that the built-up ice on the lines can bring down entire grids.
There are massive power outages around the RM of Dauphin and throughout the parkland.
In the RM of Dauphin, there are 28 outages with 172 customers affected. In Sifton, there are 9 customers affected.
And 4 are without power in Neepawa, around 1pm 780 customers had no power.
Details

Contributed by

Isaac Wihak
Larry Artibise is running for the office of councillor in Ward 5 of the RM of Lakeshore.
He is running because he wants to be a strong voice for the people living in the lake area.
He doesn't see any major issues, however, he would like to address the roads, clean up, and people that live at the lake are concerned that they might pay more taxes than those who don't live at the lake.
Artibise has experience being on council, he was on city council for 14 years in Dauphin.
If you want to know more about Larry Artibise, you can talk to him anytime by phone or on the street.
The election is on October 24th.
Details

Contributed by

Isaac Wihak
Today is the last day to vote for Whitmore School's playground in the Aviva Community Fund contest.
Melissa Ferland, a teacher at Whitmore School explains what Whitmore School is trying to win.
"So we're competing with 50 other schools for 50 prizes of $10,000."
The school is not in a position of a guaranteed win and they need all of Dauphin's support.
Click here to go to the voting website.
Details

Contributed by

Benjamin Schwab