Local News
The provincial government is investing $2.25 million in funding for municipal roads, and two of them are around Dauphin.
The Johnson Street reconstruction project ($107,840), as well as improvements to Bonk Road and the Dump Road ($23,354), are being funded.
The Municipality of Ste. Rose received a grant for new construction on their Elevator Street East ($20,220) and the RM of Mossey River received one for Grenon Street rehabilitation ($11,121).
in a press release, the government says "The $2.25 million in Municipal Road Improvement Program funding was made available to ensure a smooth transition while government is restructuring program delivery models to reduce red tape, eliminate program duplication and ensure value for money."
"Investing in municipal infrastructure ensures our communities can sustain continued, long-term growth," said Municipal Relations Minister Jeff Wharton. "Maintaining our municipal roads helps to increase economic activity, extended asset life, improve public safety and community development. Our roads are pipelines for the flow of both goods and services, and improvements ensure that our province will continue to see increased economic activity. "
Details

Contributed by

Benjamin Schwab
Dauphin Rec Services is advising the public to stay away from the Park Crescent Playground this weekend.
"There were the needles with the ball on the end of them found in the sand," said Wesley Carnegie, Operations Manager. "We went there with a magnet and found a whole bunch of them, so we just want people to be cautious if they go there. If you do, it's definitely best to keep your shoes on."
"We'll be going out there on Tuesday to thoroughly go through the sand," he added.
If you notice anything strange at any other playground, you can call Dauphin Rec at 622-3150. You can also call Wes directly at 648-4537 after hours, and they will get to the bottom of it.
Details

Contributed by

Darnell Duff
There is a severe thunderstorm watch in effect for the Parkland.
A dangerous storm could develop that might be capable of producing damaging wind gusts, hail, and heavy rain.
A trough of low pressure combined with a hot and unstable air mass will produce thunderstorms this afternoon and evening. Some of these thunderstorms will be severe.
Severe thunderstorm watches are issued when conditions are favourable for the development of thunderstorms that could produce one or more of the following: large hail, damaging winds, torrential rainfall.
Details

Contributed by

Benjamin Schwab
It's Day One of the Canadian National Ukrainian Festival!
Things are already going on up at the hill, with the big kick-off later tonight.
CNUF Vice President Jan Sirski encourages everyone to come out for Day One.
"People should come out today because this is just a wonderful, wonderful way to start and celebrate. We have our official opening tonight at 7:30 on the main grandstand and as always we have amazing grandstands."
She shares with us her thoughts about getting day one started.
"Well, I think we're ready. We're looking forward to the weather, it's pretty hot already, hot and humid, but we'll go through it. We've got our talent competitions off and running, so we have lots of people enjoying that already. All the vendors are set up and the workshops are going to start at one."
Taking the bus home is an option this year for those attending the Canadian National Ukrainian Festival.
Buses are running hourly all three days from 10:30 at night till 1:30.
Sirski encourages everyone getting home safe after having fun up on the hill.
"It's a very proactive thing to do, especially if you've had a little bit of fun at the Cossack Tavern. We really encourage people to take that bus shuttle."
It only costs 5 dollars per ride. There are 4 stops this year, they are:
Dauphin Market Place Mall
DRCSS, 330 Mountain Road
Mr. T's Corner Store, 1502 Mountain Road
Home Hardware, 421 Main Street
Details

Contributed by

Benjamin Schwab
An ongoing provincial shortage of anesthesiologists has resulted in cancelled surgeries in Manitoba.
According to Canadian Institute for Health Information published last year, 67 percent of Prairie Mountain Health patients received their hip replacement surgery within six months.
In 2016 that number was 89 percent.
For cataract surgery, the province has the longest waiting list with only 32 percent of patients receiving surgery within the 16-week national benchmark.
Winnipeg Regional Health Authority says the shortage has affected elective procedures, but not emergency surgeries.
Details

Contributed by

Benjamin Schwab
Stay safe on the roads this long weekend.
As the long weekend gets underway drivers are encouraged to use extra caution when out for a drive.
On average two people die during the Terry Fox Day holiday each year, for the past five years.
Another 86 people are injured in motor vehicle collisions over the August long weekend.
"Too often, these were fatalities and serious injuries that didn't need to happen," said Ward Keith, vice-president, Business Development & Communications, Chief Administrative Officer, Manitoba Public Insurance.
"Road safety is everyone's responsibility and every road user needs to do their part to keep themselves and each other safe. This is particularly important over long weekends when highway traffic volumes are higher and people are in a hurry to get to their holiday weekend destinations."
MPI encourages people to find a safe way home.
Driving drunk or high slows reaction time and continues to be a major contributor to fatal collisions in Manitoba.
Follow all speed limits, especially in construction zones.
Follow flag person directions including slowing down or stopping, they help control the flow of traffic.
Details

Contributed by

Benjamin Schwab
Tickets are still available for Rockin' the Fields of Minnedosa going on this weekend.
President of the event Brian Wenhan says you shouldn't miss this year's event.
"We've got an amazing group of people coming out here and support and attend the festival. The music as well, too, we've got a really good line up this year. Burton Cummings, Kim Mitchell, Three Days Grace, Chilliwack, Honeymoon Suite, the list just goes on and on."
Rockin' the Fields of Minnedosa starts today. You can still get tickets at the gate when you show up!
Details

Contributed by

Benjamin Schwab
Police are requesting the public's assistance in finding a man from McCreary.
Cory Mitchell McLaughlin was last in contact on July 31st at approximately 4:35 p.m.
McLaughlin is described as a 45-year-old male, approximately 5'8" tall, weighing 200 lbs, with brown hair, and blue eyes. It is currently unknown what he was last seen wearing.
It is believed McLaughlin is driving a red/maroon 2005 Ford F-150 with Manitoba licence plate EJZ 932. McLaughlin may be in the area between La Ronge, SK and the Manitoba border. He also may be in the area between Snow Lake, MB and the Saskatchewan border.
There are concerns for Cory Mitchell McLaughlin's well-being. Anyone with information is asked to contact the La Ronge RCMP at 306-425-6730 or to leave an anonymous tip through Crime Stoppers at 1-800-222-8477.
Details

Contributed by

Benjamin Schwab
The first confirmed human case of West Nile in Manitoba was found in a child under the age of 10.
The province says the child was hospitalized and likely was exposed in early July and experienced neurological symptoms.
Dr. Khodevisi a Medical Officers of Health at Prairie Mountain Health says this case is very rare.
"Less than one percent of those affected with this virus experience severe illness involving the central nervous system."
Khodevisi says in most cases people don't feel any symptoms.
"Approximately 80 percent of those affected with the West Nile virus do not show any symptoms. Of the 20 percent that have symptoms, the symptoms would be like a flue, mild like, illness. So, probably fever, headache, muscle ache, nausea, vomiting, and skin rash."
Heading into the long weekend, health officials are reminding people that we're seeing some ideal conditions for the breed of mosquito that carries West Nile.
Details

Contributed by

Benjamin Schwab
The teen who led an attack on Serena McKay has been sentenced.
The 17-year-old girl was sentenced to two years in prison and a year of conditional supervision after she pleaded guilty to manslaughter in last year's beating and death of McKay.
The teen, who cannot be named under the Youth Criminal Justice Act, was sentenced as a youth for the attack in Sagkeeng, which she led when she was 16.
The Crown had been seeking an adult sentence in the case.
The other teen involved in the attack pleaded guilty to second-degree murder. She was sentenced in June to 40 months in custody, and 23 months of community supervision.
Details

Contributed by

Benjamin Schwab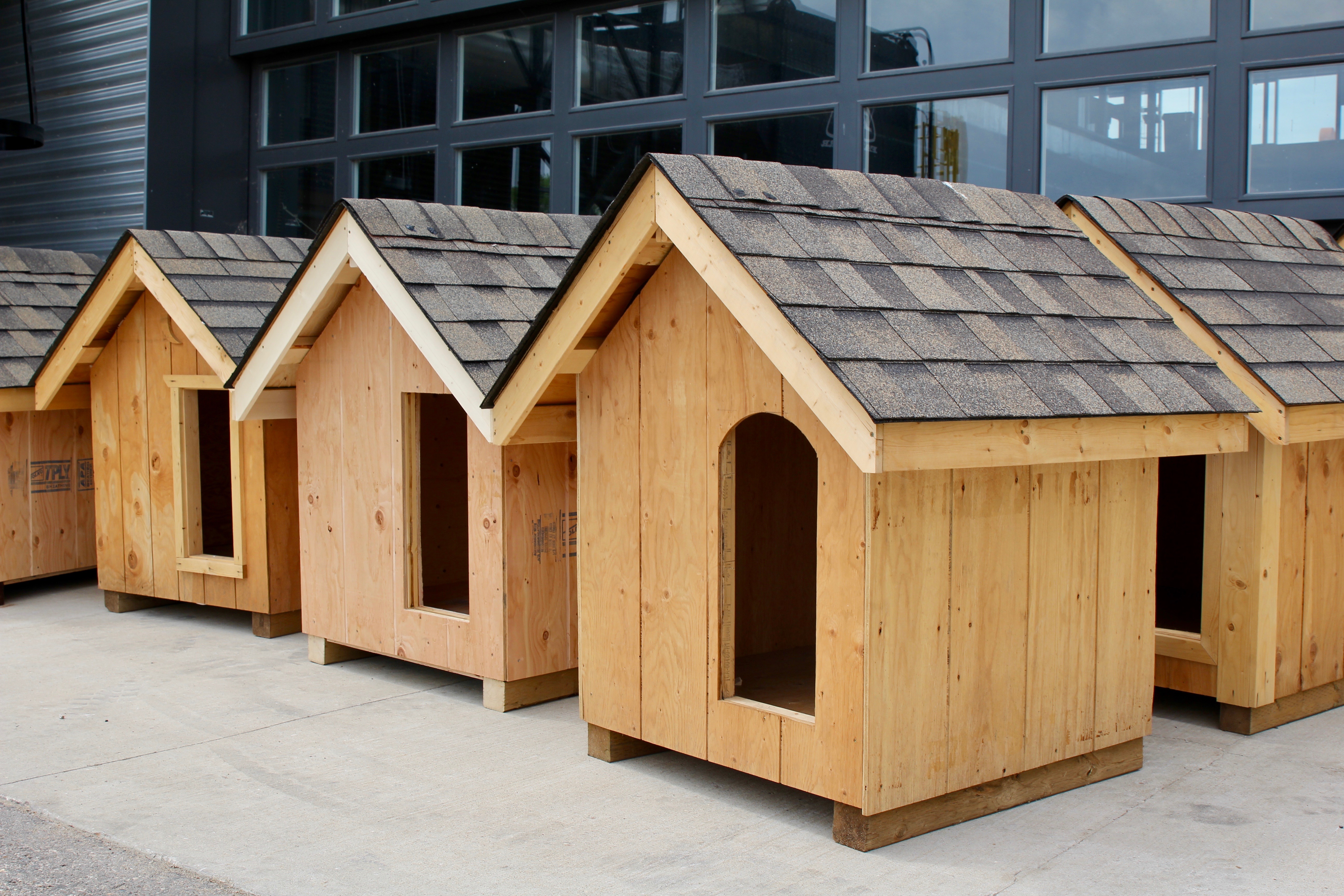 15 dogs in Ebb and Flow First Nation will rest their heads in their own doghouses, custom-built by 30 Carpentry & Woodworking students at Assiniboine Community College.
Building houses for dogs in First Nations communities is the idea and the passion of Brandon real estate agent Zach Munn.
Ebb and Flow is the third community to receive doghouses after Munn first made similar trips to Peguis First Nation and Sapotaweyak Cree Nation.
.
Students were allowed to customize their doghouses with features like extra trim, curtained doors and even the crescent moon that traditionally adorns outdoor biffies.
"Thanks to Assiniboine for all their help. The doghouses were tremendous. They're really well-built. Kevin and the staff and students at Assiniboine were very supportive to undertake the task they did. I think it's great to implement trades programs to help charitable causes," Munn said.
They are being delivered tonight.
Details

Contributed by

Benjamin Schwab