Local News
Today is Remembrance Day.
There will be a service at Credit Union Place at 10:45 and a service at the cenotaph at noon.
Norma Johnson, poppy chair for the Dauphin Legion Branch, thinks it's important to go to the ceremony because we need to remember the wars and what our people fought for.
This year's focus is on WW1 because it's the 100th anniversary of the end of that war.
Details

Contributed by

Isaac Wihak
The Red Cross honoured the Dauphin Fire Department by giving them an award.
This happened at the Dauphin Kings game last night at Credit Union Place.
The fire department has played a key role in supporting and promoting the Red Cross and its work in Dauphin.
The Dauphin Fire Department helps the Red Cross by providing space for meetings and storage, promoting the Red Cross to other fire departments, and encouraging the community to volunteer.
By connecting people to the Red Cross after a fire the Dauphin Fire Department shows off how much it cares for the well-being of this community.
The Red Cross helps those families by providing them with lodging, clothes, food, and other necessities for the first 72 hours following the incident.
Details

Contributed by

Isaac Wihak
Adopt a Family is a part of the Christmas Hamper program for the Dauphin area.
Hampers get filled with items from a basic grocery list, Christmas gifts for as many kids as there are in the family, and whatever else you feel should go in the hamper.
Adopt a Family works with the Friendship Centre's angel tree and the food bank.
They try to adopt half of the people that apply for hampers, so the food bank and angel tree only have to fill the other half of the hampers.
Laverne Hudson, Coordinator of Adopt a Family, says you won't know who you are buying for, just the number of people and ages of the kids for gifts.
If you would like to get involved
Details

Contributed by

Isaac Wihak
A 16-year-old Brandon girl has gone missing.
Brandon Police are requesting the public's help in locating Taulia Houle who has been missing since Sunday.
She was last seen wearing a black Columbia jacket and sandals. She is described as Aboriginal, 5'3", 130 lbs, slim build, fair complexion, dyed red hair, and brown eyes.
We are asking anyone with information about Taulia Houle's current whereabouts to call the Brandon Police Service at 204-729-2345.
Details

Contributed by

Benjamin Schwab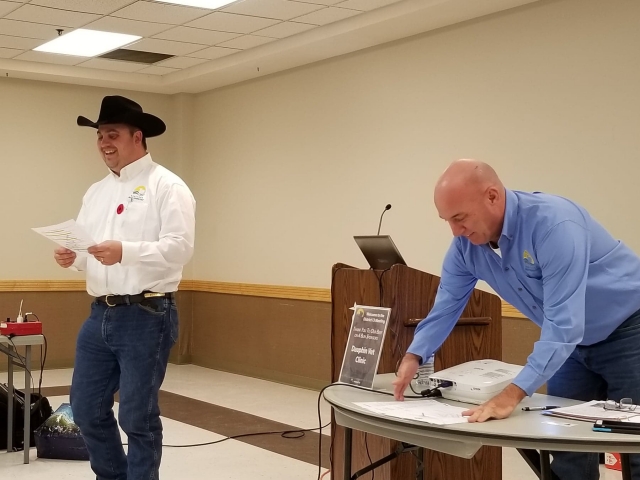 Beef producers are concerned about how long a temporary suspension of crown and property sales in the province will last.
The freeze is in place until the provincial government passes legislation that would improve how agricultural Crown lands and community pastures are managed,
Brian Lemon, General Manager of the Manitoba Beef Producers, says the organization is pushing for the freeze to end in a relatively short period.
"We're supportive of a pause. But we've got a resolution on the books coming out of the district here that we try and make sure we keep the government's feet to the fire and make sure that the pause is no longer than it needs to be. Anytime you are putting a freeze on those transfers, that's putting a freeze on the ability for producers to sell their land and move their land, and for producers to buy land and buy operations. So, it certainly can impede the commerce and the growth of the industry if it drags too long, for sure."
The Crown Lands Amendment Act would allow agricultural Crown lands to have their rent determined by a public auction and allow the government to designate ACL as community pastures.
Details

Contributed by

Benjamin Schwab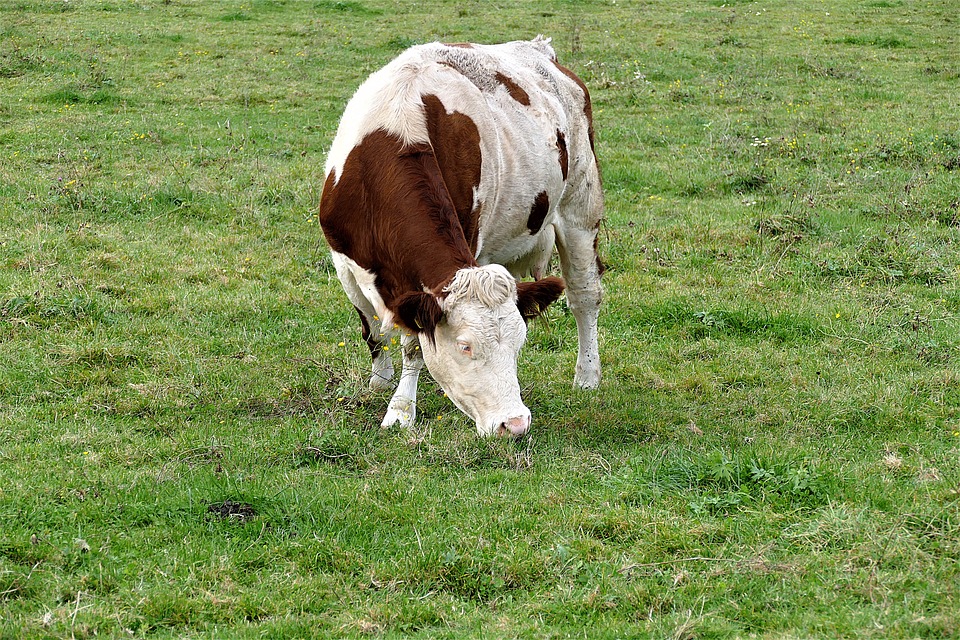 Starting December 1st livestock producers will be depending on their vets more as prescriptions will be required to buy antibiotics.
This was a topic discussion at the district 13 meeting of the Manitoba beef producers earlier this week.
Brian Lemon, General Manager of the Manitoba Beef Producers, says this is one of the more significant issues affecting producers at the moment.
"Change is coming. Animal livestock is being caught up in a worldwide phenomenon where we're losing the effectiveness of some of our antibiotics, not just for animals but for humans. As a result, Health Canada has been calming down on rules around prescribing, not just for veterinarians but for doctors as well. So it's going to be more difficult for our producers to get a hold of some of the important drugs to look after their animals."
All producers will need to establish a vet-client-patient relationship before they can obtain a prescription for a medically important antibiotic.
Details

Contributed by

Benjamin Schwab
The Rotary Club's Book Sale is going on today at the mall.
The book sale will be going on during mall hours until tomorrow night at 8.
The book sale is a fundraiser for the rotary club's scholarships and programs.
All the books have been donated by the community. Books cost 2 dollars.
They have a wide variety of books available, from fiction to biographies, religious books, and even cookbooks and craft books.
Details

Contributed by

Isaac Wihak
There has been a two-vehicle collision on 4th Avenue SW and 2nd Street SW.
Both the RCMP and Fire Department arrived at the scene.
There were no immediate reports of injuries.
Details

Contributed by

Isaac Wihak
The MVSD board of trustees has a vacant position in Ward 1.
Ward 1 represents the municipality of Roblin. However, the person that applies to be a trustee won't have to be from Roblin.
The requirements are, you have to be a Canadian Citizen, over the age of 18, and have lived in the MVSD district for at least 6 months.
If interested you have to submit a letter of intent to be a trustee to the chairperson by Tuesday, November 20th.
You can drop it off at the school board office or mail it to Mountain View School Division, PO Box 715 Dauphin, Manitoba, R7N 3B3.
If there are multiple people that apply the current board of trustees will vote on who they want to join the board.
Details

Contributed by

Isaac Wihak
The work being done to get the MRI machine up and running is right on schedule, according to a communications specialist with Shared Health.
Work on completing the necessary connections from the machine to the physical infrastructure of the building is ongoing. After the connections are completed, the MRI machine will undergo a validation period.
Providing there are no unforeseen complications, Shared Health anticipates they'll be able to start scanning patients early next month, and be able to achieve full clinical operation shortly after.
Details

Contributed by

Alec Woolston
13 people have been reported dead so far, including the gunman, after a mass-shooting at a bar in Thousand Oaks, California.
A 29-year-old sheriff's sergeant is among the victims.
We will continue to follow this incident and provide updates.
Details

Contributed by

Alec Woolston