Local News
Manitoba's budget was released this afternoon and unveiled a $17.4 billion dollar spending plan.
The Carbon Tax is expected to bring in $118 million dollars in revenue, with $102 million to develop a conservation trust fund to protect wetlands, forests and grasslands.
Gas prices will rise to an additional 5.3 cents on every litre sold.
The tax is to be implemented on September 1.
There's some relief to tax payers.
The personal exemption rate will rise to $10,392 per person, providing a potential savings of $12 yearly.
The legalized selling of cannabis is projected to bring in a $30 million dollar hike for Manitoba Liquor and Lotteries.
However there is a tax hike for roll your own tobacco products, with an increase of 28.5 cents per gram, generating a surplus of $7 million in revenue.
5 new schools are also in the works according to the 2018 provincial budget.
1 school is to be built in Brandon, the rest in Winnipeg.
There's a modest increase for health and education, however it is well below the inflation rate.
A reduction in highway infrastructure is also slated, with a decrease of $152 million dollars.
Details

Contributed by

Jennifer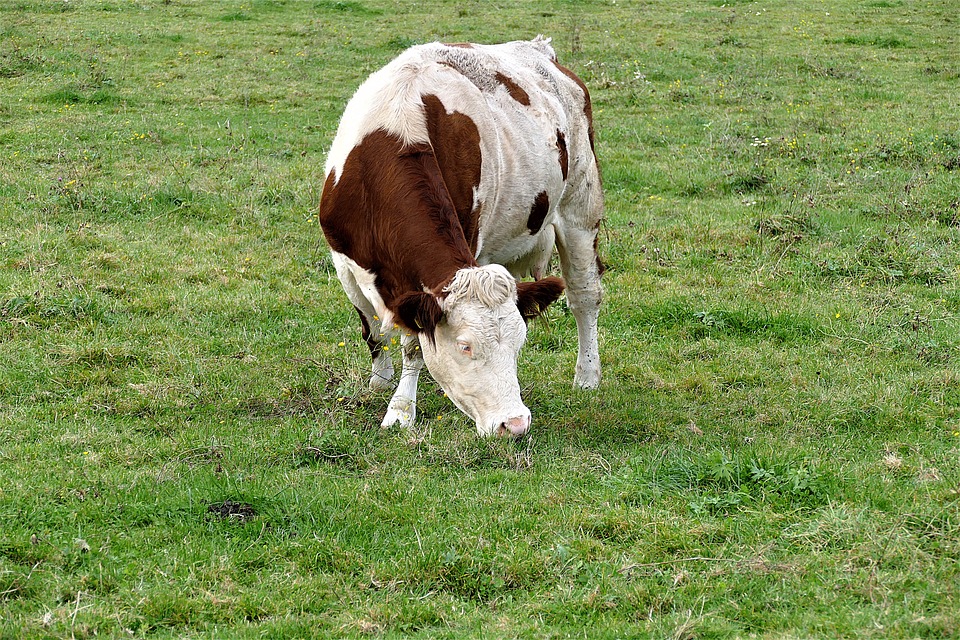 Grazing is a way to utilize unproductive farmland.
In the past producers could easily buy more land to accommodate increased grazing.
But Jane Thornton, a livestock farm production extension specialists, says that's not the case any longer.
"As we know the cost of land has gone up significantly and even the marginal land is getting pretty pricey for the amount of carrying capacity that it can provide. So I think in the future producers may look more at how they can approve the land that they have in an economically viable way."
Thornton encourages producers to think about the different options they could take to improve grazing such as seeding alfalfa, clover or birdsfoot trefoil.
Details

Contributed by

Benjamin S
The Provincial Budget is being released this afternoon.
Today's budget is expected to include income-tax cuts, a date for a new carbon tax and some spending controls.

Along with announcing the date of when it will take effect, the government will announce where the 260 million dollars in anticipated revenue will be spent.
The basic personal exemption before taxes is also expected to increase. Right now the amount before taxes kick in is around $9,200.
In Saskatchewan's basic personal exemption before taxes is set at $16,000.
The budget will also contain a new estimate for the province's deficit, which currently sits around $800 million dollars.
This is the PC's 3rd budget.
Details

Contributed by

Benjamin S
The first ever wine draw in Gilbert Plains takes place this Wednesday.
Wine Time is hosted by HOPE and takes place at the Gilbert Plains Legion.
Brenda Boyd, the Vice President of HOPE invites everyone to bring a bottle of store bought wine and come out for a fun evening.
"We're trying something new. We're trying to get people out on a Wednesday night because I know everybody is getting tired of winter. Come out and support the community of Gilbert Plains because all of the money we raise with the HOPE group stays in Gilbert Plains."
If you buy your wine at the Gilbert Plains Pharmacy, make sure to keep your receipt and you will be entered for another prize!
Details

Contributed by

Benjamin S
Losing trees has the City of Dauphin taking proactive steps to reduce the impact of invasive pests.
With the current threat of the Emerald Ash Borer in Winnipeg used as an example, City of Dauphin Assistant CAO, Sharla Griffiths says the city decided to take steps to reduce the risk of problems developing.

"One of the techniques used, not just to deter the Emerald Ash bore, but to mitigate any kind of problems with pests of disease it that we are planting many kinds of trees, so that if one particular species is a target of a pest or some kind of disease it does not wipe out an entire street or an entire area."

The city is also looking to create an up-to-date tree inventory in hopes it will help protect from invasive species causing large issues.
Details

Contributed by

Benjamin S
The Dauphin Fire Department is conducting a live fire training scenario this morning between 8 and 12.
They are holding this exercise on the property behind Dauphin Speed n' Sport and Norwex, off Whitmore Avenue East.
Fire Chief Cam Abrey says people in the area might see smoke or flames.
Details

Contributed by

Benjamin S
The Dauphin Chamber of Commerce is holding their Chamber Appreciation Lunch tomorrow.
Stephen Chychota, Executive Director of the Chamber explains why they're holding the event.
"This is one of our big award style events and were going to be handing out around 32 milestone achievement awards to our members. We just want to show appreciation to some other community groups and organizations that we partner with around the year."
The event is from 11:45 to 1:00 at the Lions Den.
Details

Contributed by

Brady Lang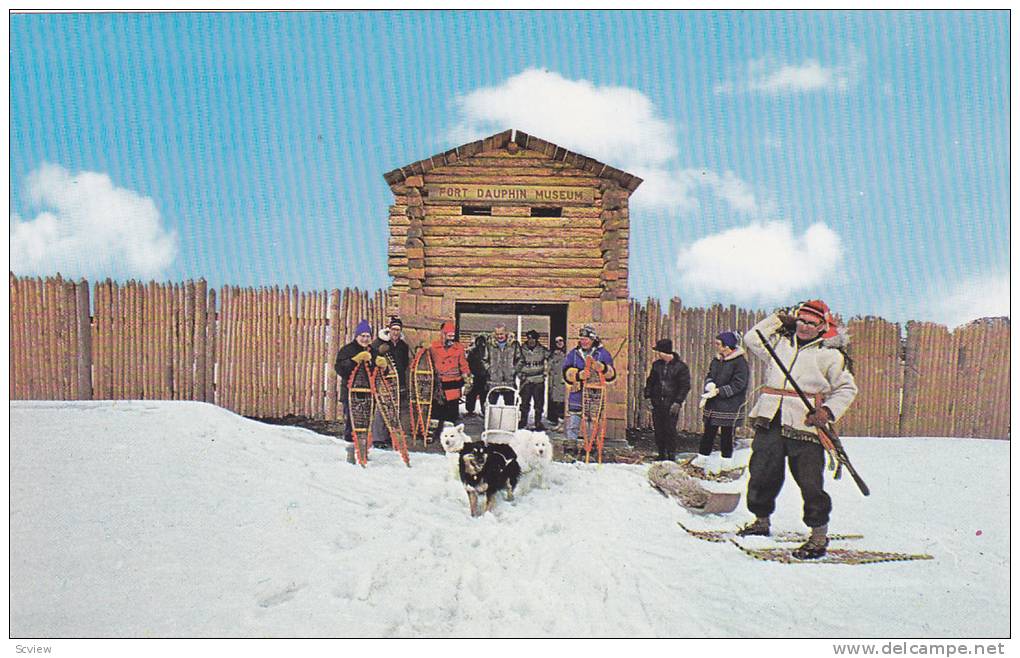 The Fort Dauphin Museum was recently selected for a Travel Manitoba contest.
Theresa Deyholos, Manager and curator for Fort Dauphin Museum explains the contest and what the local museum could win.
"If you go onto Travel Manitoba's Facebook page, some selected museums were chosen for their Must See Um's Madness competition. The competition launches March 12th and we'll see the best of Manitoba's small to medium museums going head to head for the grand prize, a promotional video courtesy of Travel Manitoba."
Wasyl Negrych Pioneer Homestead in Gilbert Plains was also selected in the contest.
Details

Contributed by

Benjamin S
Ride sharing services could soon be coming to Dauphin.
With recent changes to provincial government legislation opening the door for companies, requests for information to city hall have already come in.
City of Dauphin Assistant CAO, Sharla Griffiths says city council is fully open to letting these services in.
"Several years ago we decided not to regulate taxi cabs, so taxi companies can operate within Dauphin without any rules imposed by the municipality. And council holds the same views for ride sharing or all-vehicles-for-hire companies. So it is a market people can enter into."
Earlier this week Griffiths says she received a phone call inquiring about the rules and regulations in Dauphin.
Details

Contributed by

Benjamin S
Celebrate the cultures Dauphin has to offer next Saturday during Tapestry.
Tapestry is a celebration of diversity that embraced the colours, sights, and sounds of our community.
This year's event features entertainment from Brandon Chinese Lion Dance Group and African music presented by Eric Coffie.
Susan Grandbois, the education coordinator at the Dauphin Friendship, encourages everyone to come out and experience the diverse cultures that are right here at home.
"You can come out and experience some of the food, some of the entertainment that's going to happen from the different cultures. There will be a few displays up. And we have some local talent that will be performing."
Tapestry is free to attend and takes place March 17th from 1 to 3 at the 8th Avenue Hall.
Details

Contributed by

Benjamin S
Pam Little received a Women of Distinction Award for her dedication to her community.
She was nominated in the category of 'Healthy living wellness, and recreation'.
The McCreary resident was nominated by her friends for her dedication to her community,
She works hard organizing groups like the Dead Ox Trail Blazers and the McCreary Maple Syrup Festival.
Little received the award while attending the 31st Annual YWCA Women of Distinction gala last night in Brandon.
Details

Contributed by

Benjamin S