Local News
Prairie Mountain Health is promoting immunization because it protects individuals and communities by preventing the spread of diseases.
National Immunization Week started on Saturday and goes until this Saturday, April 28.
Dr. Khodaveisi, Medical Officer of Health, tells 730 CKDM, that the number of vaccines is increasing.
"The numbers and the percentage of people getting immunizations are increasing."
Statistics show that in 2014, 11 thousand children in Manitoba received all their immunizations.
Details

Contributed by

Jennifer
After 18 years with the Dauphin & District Community Foundation, Linda Van Buekenhout has officially retired.
At the grant luncheon yesterday, the foundation acknowledged her long standing efforts.
Linda's dedicated her time with the group because of the people.
"The people I met, the dedication to the community from those people that I met, and the good work that we were doing in the community; it was inspiring and very, very self-satisfying."
She was also presented with this year's Philanthropist of the Year Award for her efforts.
Details

Contributed by

Jennifer
Effective immediately, Riding Mountain National Park has implemented weight restrictions on Highway 10 and Highway 19.
The restriction is to minimize any damage done during spring thaw.
The maximum vehicle weight allowed is 2370 kg and Highway 10 is closed to heavy truck traffic, however vehicles with three axles will be allowed to deliver to the town site, the parks maintenance compound and Clear Lake Golf Course.
The restriction will remain in effect until Spring conditions improve.
Details

Contributed by

Jennifer
The missing 12-year-old girl has been located.
Brandon police are confirming that Alaina Flett was found safe.
Details

Contributed by

Benjamin Schwab
Police have confirmed ten were killed and 15 injured in Toronto.
The driver, that hit multiple pedestrians with a van, has been arrested.
Alek Minassian, 25 years old, was arrested and at this time there is no evidence that he is a national threat.
The incident occurred in the Yonge Street and Finch Avenue area around 1:30 in the afternoon.
The investigation is still ongoing and CKDM will continue to update you as reports become available.
Details

Contributed by

Jennifer
Manitoba Pork is developing a report focusing on the 2017 PED virus outbreak.
It's a collaboration between the Canadian Animal Health Coalition and the Chief Veterinary Office of Manitoba.
Jenelle Hamblin, Manager of Swine Health Programs tells 730 CKDM how they collected the information.
"We conducted 11 interviews across the sector to ask the stakeholders about their experiences. Looking at it through 3 different lenses. So we talked about what worked well from their perspective, in their scenarios with the outbreak, what didn't work so well, and what you would recommend and change next time."
Hamblin says the report highlights the gaps in biosecurity and on-going disease risks for the industry.
Details

Contributed by

Benjamin Schwab
Prince William's wife Kate gave birth to a boy at 11:01 local time in London this morning.
It's the couple's third child.
Kensington Palace says the baby weighed eight-pounds, seven-ounces and that Prince William was there for the delivery.
No name has been released.
Details

Contributed by

Benjamin Schwab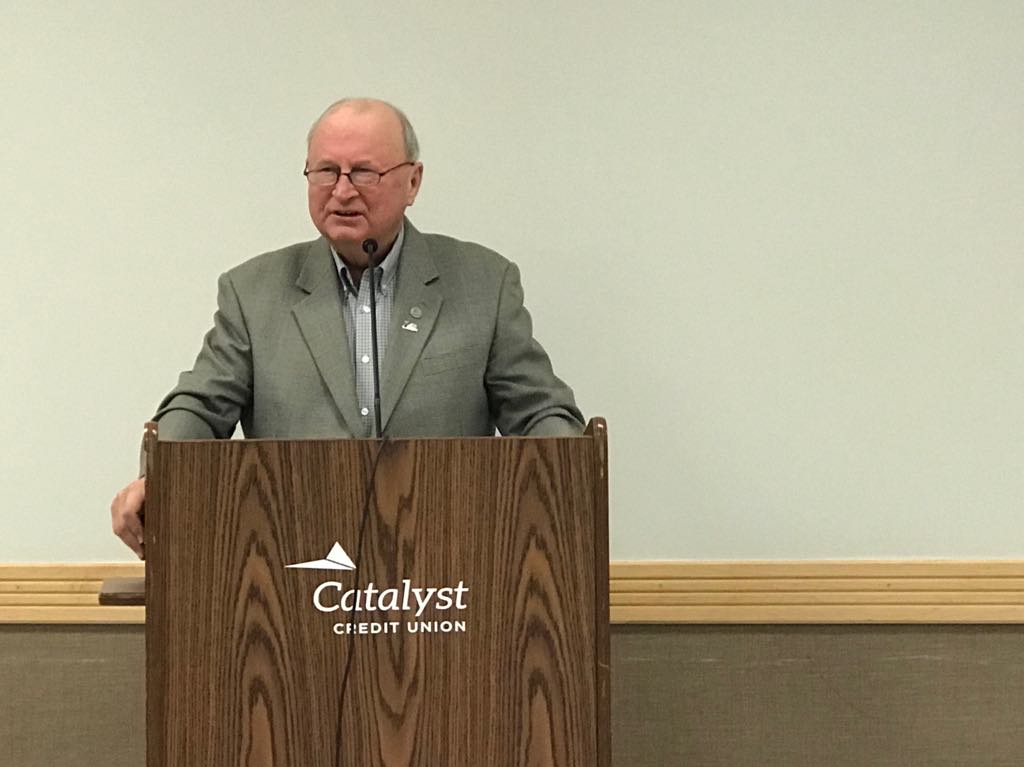 After two years, Brandon University and the City of Dauphin have ended their partnership.
Mayor Allan Dowhan explains why he feels the program was shut down.
"It was our hope in the partnership that after the first year- it didn't happen- and after the second year- it didn't happen- that there would be funding for the administration costs of the program. Also, we could have had a little bit more enrollment to make a case in the program."
Mayor Dowhan says he thinks there is a chance the program could be reinstated.
"I think so but I think it has to be driven by the community that they want such a program and also utilize the program."
The program was a first year arts program from BU, which was a combination of various courses that would have filled a student's first year.
There were talks between the city and Brandon University that eventually fell through in moving forward with the program.
Details

Contributed by

Benjamin Schwab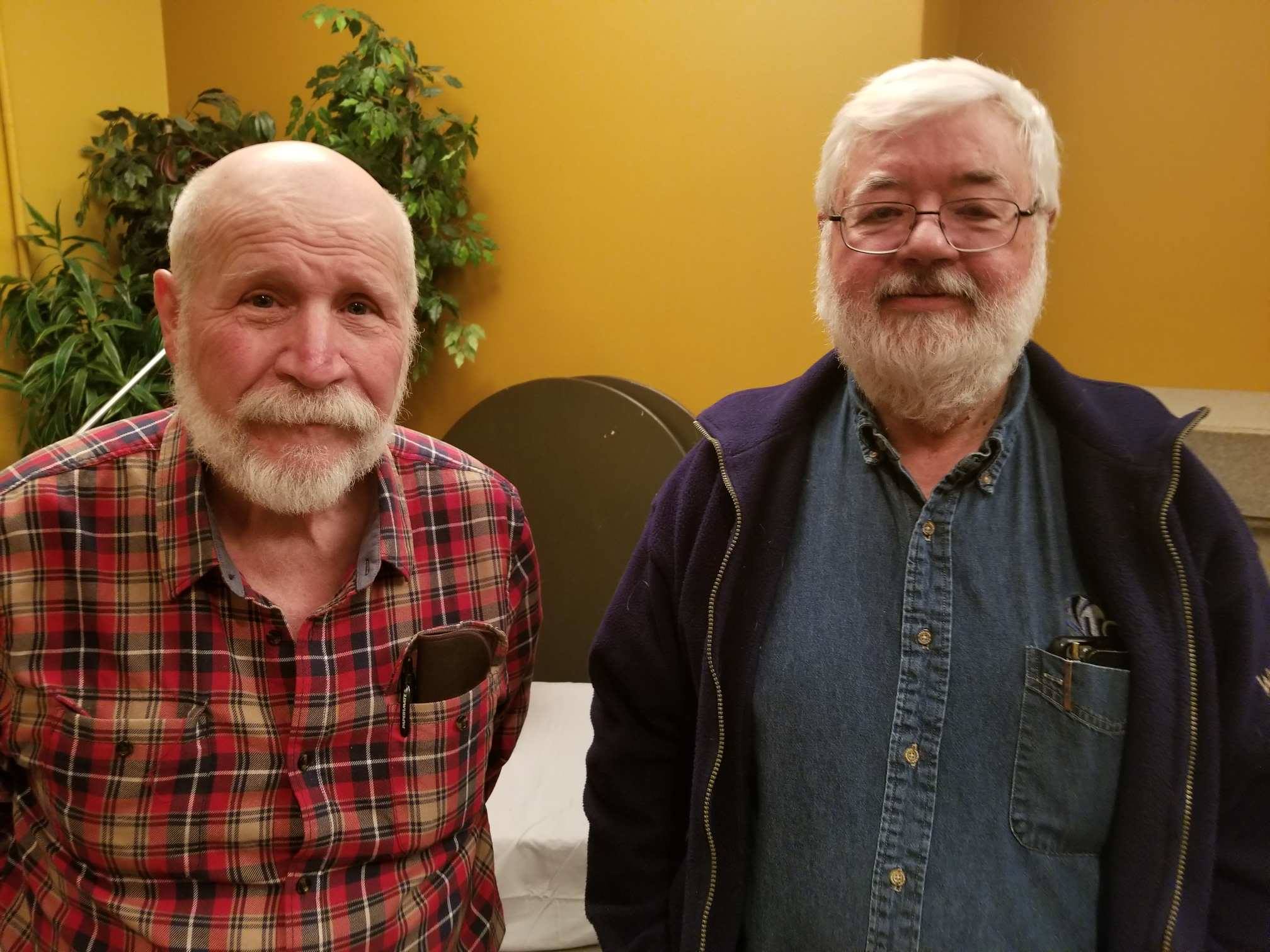 Riding Mountain Biosphere Reserve wants you to have 'the talk'.
With boating season on its way, officials are starting to remind people about the dangers of zebra mussels.
At a recent Aquatic Invasive Species Stakeholder Summit Jim Irwin, Chair of the Riding Mountain UNESCO World Biosphere Reserve, explains why people should have the talk about invasive species.
"What we're hoping is that people who are aware of it will talk with their family and their friends, their neighbours, and so on. Especially if they are on a lake and their friend comes in, say from a control zone area, to ensure that they have been decontaminated and there is no possibility that it could contaminate their lake."
You can find out more information about 'the talk' by going to the biosphere's website rmbr.ca.
Details

Contributed by

Benjamin Schwab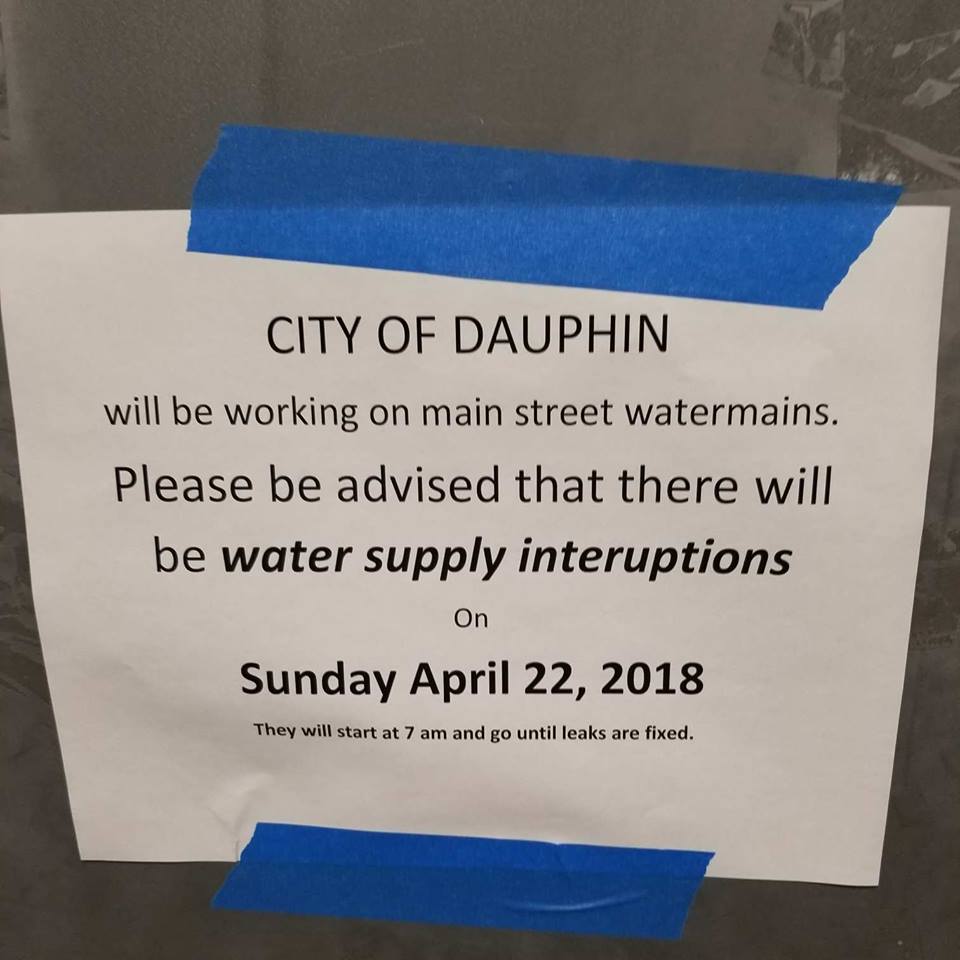 Water supply interruptions are expected today on Main street.
The city of Dauphin is working on main street watermains today beginning at 7.
Interruptions can be expected until all areas are fixed.
Details

Contributed by

Benjamin Schwab
Police in Thompson were called to Burntwood Hotel this morning for a report of an injured man in the parking lot.
When they arrived around 1 am, they found a 35-year-old male with serious injuries.
He was transported to the hospital, where he was pronounced deceased.
Police are treating this incident as a homicide and believe it to be an isolated incident.
RCMP say there is no concern for public safety.
The investigation is ongoing.
Details

Contributed by

Benjamin Schwab