Local News
Smoke is in the air and it's coming from forest fires in Alberta and BC.
This smoke is causing locally poor air quality and reduced visibility in parts of the province.
A special air quality statement has been issued by Environment Canada for everywhere south of Riding Mountain National Park. No statement has been issued for Dauphin, yet.
The smoke will likely persist today and tonight in parts of southwestern Manitoba.
Individuals can experience symptoms such as increased coughing, throat irritation, headaches or shortness of breath. Children, seniors, and those with cardiovascular or lung disease, such as asthma, are especially at risk.
If your home is not air-conditioned, be sure the house doesn't get too warm when doors and windows are closed to keep out smoke. Exposure to too much heat can also result in illness.
In general, wearing a mask is not the best way to protect your health during a smoke event. In fact, masks may lead to a false sense of security, which may encourage increased physical activity and time spent outdoors, meaning increased exposure to smoke. They can also make breathing more difficult.
Details

Written by

Benjamin Schwab
The store is built, everyone's excited, and now we can put a date on when the brand new Liquor Mart will open up in Dauphin.
"Barring any unforeseen issues, of course, we're aiming to have our soft launch on the weekend of August 17," said Laurel Trotter, Communications Officer for Manitoba Liquor and Lotteries. "Then we'll have our "Grand Opening" event in the first week or two of September once everything is settled in, and we have everything running smoothly."
Compared to the current LM location, the new one will be 1200 square-feet larger, which means you might be able to get your hands on something you couldn't at the old location.
"That's going to allow us to bring in some more exciting products to feature on the shelves," said Trotter.
At some current LM's, a "Growler Bar" is featured which allows the customers to pour their own craft beers. Trotter doesn't expect that to happen for now, but it may down the road.
"I don't think it's in the plans as of yet," said Trotter. "But, we're always looking for new opportunities. I think they want to see how the new location goes before they make any additional changes."
With the opening of the new store, you can also expect things to work a little bit differently... but don't worry, it's all to benefit the customer.
"It's going to have a single-lane checkout, so folks all funnel through the same lane, and everyone will find it progresses through the line quicker that way," said Trotter. "There will also be a sampling station so people can taste different products on the weekend."
Not only is every customer excited to get the chance to shop at a brand new store that'll feature a bigger selection, but each and every employee is excited about the transition as well.
"The employees are not only excited to work in the new building, but they really want to show it off to all of the customers," said Trotter. "Everyone's really excited for the doors to open. I really think it's going to be really energizing for everyone in the Parkland when the doors open."
The first stock shipment has already arrived for the new location.
"We're really looking forward to opening up next weekend," added Trotter.
Details

Written by

Darnell Duff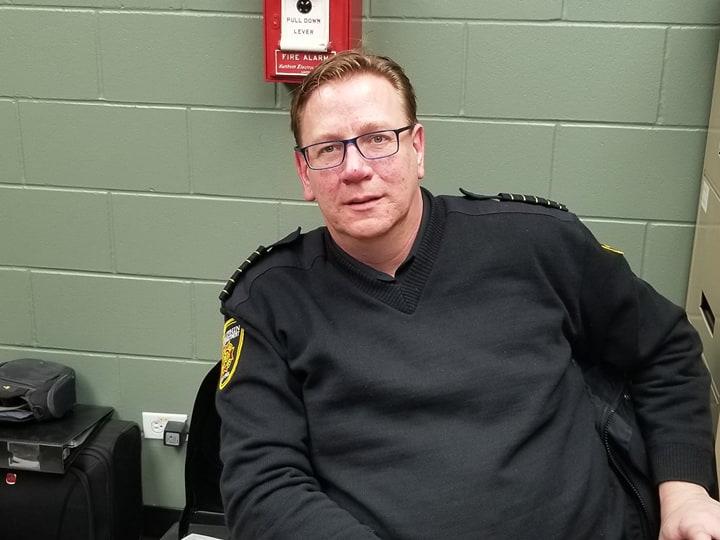 The province is helping first responders improve communication when they go into rural areas.
They are upgrading the province's public safety communications service with Bell Mobility who will be responsible for end-to-end service delivery and the ownership and operation of towers, radios and antennae, as well as other needed infrastructure.

Dauphin Fire Chief Cam Abrey says the new equipment will replace the outdated FleetNet system.
"Emergency services in Manitoba operate on a trunked radio system that's known as the FleetNet system and that includes RCMP, EMS, Fire Services. There are a great number of services on the Fleet Net System. However, the system is quite antiquated. Parts availability for MTS to keep that system up and running has become rarer and rarer. As Premier Pallister said in his media release, they were even buying parts off of EBay in order to keep the system running."
Abrey says the new system will help first responders connect with dispatch and others while in areas normally lacking in coverage.
"This new system is going to replace all of that. it's going to have greater coverage, greater reliability, and better interoperability between RCMP, and EMS, and Fire so that we can all communicate with each other as we are responding to incidents."
The new equipment will include radios with GPS, which can track the location of first responders to improve their safety. Advanced radio encryption will ensure police operations are secure and the equipment will be compatible with other systems outside of Manitoba to enable co-ordination during emergencies.
Total project costs for the replacement of the public safety communications service is expected to be $380 million.
Details

Written by

Benjamin Schwab
Heat warnings in the Parkland are anticipated this afternoon or tomorrow.
Western Saskatchewan is currently under them and the heat is expected to build eastward over the next few days.
Heat warnings will likely be expanded to eastern regions later today.
The hottest temperatures will show up on Friday and Saturday with high temperatures soaring into the mid-thirties to even a few upper thirties.
Temperatures are expected to return to normal early next week.
Details

Written by

Benjamin Schwab
The tornado over the weekend brought the issue of cell coverage in rural Manitoba to everyone's attention.
Many people in the RM of Alonsa were not able to take proper precautions because they did not receive any kind of alert or information about the weather risks.
Alonsa Reeve Stan Asham shares with us how over time cell reception in the Interlake is getting worse over time.
"We haven't had cell service, about the middle of May we noticed and now it's down to nothing. We used to get service from across the lake. I live north of the beach and I would get cell service, sometimes from the Ebb and Flow tower and sometimes the one at the first nations across the lake. But I could always text, but now I can't even do that."
Asham says there were a number of problems that came from not having the service available in an emergency.
"That was devastating not to have that service when that storm came along. People weren't warned, they never got warnings on their cell phones, you know, they are supposed to beep when the warning comes. There was none of that to warn and people were trying to get ahold of the people at the beach who just had their cell phones. They saw it coming and never had much time to get out of there. Some of them did. Two people, the owner of the beach and some other guy rode it out. But they're lucky."
Around May and June, a good number of customers had no cell service for 6 weeks after cell towers near Amaranth and Ebb and Flow were being upgraded.
One of the reasons for lack of service, according to Bell MTS, is that they have been upgrading the network in the Amaranth and Ebb and Flow area with LTE Advanced. The new towers have reduced coverage compared to older HSPA technology.
Details

Written by

Benjamin Schwab
A blaze on an acreage outside of Brandon caused a lot of damage.
The fire started on Monday in the rural municipality of Cornwallis when a car backfired.
There were hundreds of old cars sitting in tall grass so the fire got out of control.
The fire started after an owner tried to start one of them and it backfired.
It took a lot of time to fully extinguish the blaze and no one was injured.
Details

Written by

Benjamin Schwab
If it isn't already in your plans, it should be... and that's the Meet & Greet with Dauphin's Barry Trotz that goes down on August 22 in the Lions Den at Credit Union Place.
The event which will follow the parade will give you the chance to get up close and personal with Barry, and celebrate right in your region.
"It's the best opportunity to meet Barry in person, and take some photos with him," said Whitney Odut, Barry's Cousin. "It's going to be a fantastic evening."
Each and every dollar that's raised from the day will go right back into our community, and Barry will be adding his own touch to show his appreciation.
"Barry's vision from the start was to give back to the community he was raised in," said Odut. "And, you can help. Barry will be matching every dollar up to $75,000, and it's all going right back into the community."
To take part in the event, it's $1000 which gets two people in. There will also be drinks, food and guaranteed great times to be had throughout the evening.
"Who knows when you'll get another chance to see Barry in person and actually talk with him," said Odut.
If you want to buy a pair of tickets, call Whitney at 572-6140.
"Help Barry achieve his goal of donating back to this community... by picking up your tickets today," she added.
Details

Written by

Darnell Duff
Local farmer, Ben Fox has stepped down as president of Manitoba Beef Producers to seek a federal party nomination.
Fox had been president of the organization since February 2017.
Tom Teichroeb, MBP's vice-president, will assume the role of MBP president on an interim basis.
The MBP board of directors will meet on the 28th to discuss filling the vacancy on its board executive.
Fox stepped down effective today.
He is currently the President of the Dauphin Ag Society.
Details

Written by

Benjamin Schwab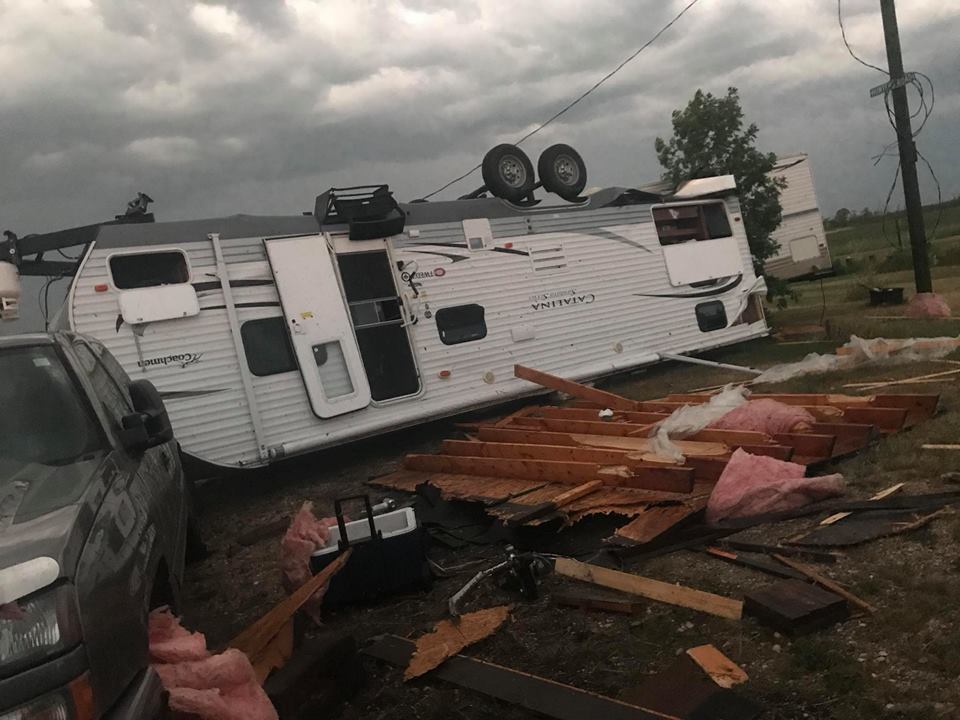 The tornado in the RM of Alonsa, that killed one man, is being described as devastating.
Alonsa Reeve Stan Asham says they don`t know when the cleanup will be close to finished, adding right now they are just clearing mostly fallen down trees.
"At least on land, we can get in there and get the trees, that's about all that's happening now is clearing trees out of yards and stuff. But, it's the lake, it's terrible. I was with Brian Pallister, the Premier, yesterday and he saw it all. He was devastated too. Like, there's campers, big campers with wheels just showing out in the lake. There's trucks turned over and all crumpled in the lake. Hydro poles, we lost a complete hydro line, 7 poles. The polls they couldn't find when they came to fix and the wire isn't even there. It had to be bad to take that."
Asham hopes that the Canadian military will come and help with the efforts to clear up the area torn up by the massive tornado.
"A lot of metal buildings that were just, the metal is just twisted, the wind took it and laying so far from where the building. We had two buildings, we don't even know where they went. The man that lost his life, his building, no one knows where that ended up. And then the farmer along the beach, there was fourteen of them in the basement and none of them got hurt. But no one knows where that building's gone." He continues, "Oh, and then there was a cabin. No one knows where that is!"
The lack of cell service was a major problem for Asham, saying many people did not receive any alert that a tornado was on its way.
Environment and Climate Change Canada upgraded the tornado to the rating E-F-4 based on the damage that was observed by its team of investigators.
The rating means winds speeds in the twister on Friday are believed to have reached over 270 kilometres per hour.
Details

Written by

Benjamin Schwab
Canada`s National Ukrainian Festival was a big success.
The event took place over the long weekend and wrapped up with a huge concert featuring Euro superstar Iryna Fedyshyn.
CNUF Vice President Jan Sirski is happy with how it all turned out.
I think we had a great, great festival this year. it was well attended and we were very fortunate with the weather. We had the little hiccup on Friday. Delayed the Grand Stand for about 20 minutes but then we went right into it, had a beautiful, beautiful evening. The weather cooperated so we`re very, very grateful for that." She continues, "It was a good weekend and I think from our comments from people I've heard everyone enjoyed themselves and thought the entertainment was excellent."
Sirski says they don`t have anything firm or definite yet as to who will come to CNUF next year.
Details

Written by

Benjamin Schwab
Lake Manitoba water levels are changing.
Manitoba Infrastructure says that discharge through the Fairford River Water Control Structure starts today.
Flows will be reduced to approximately 2,000 cubic feet per second from the current flow of approximately 3,500 cfs.
The adjusted flow will stay in effect until Lake Manitoba Levels are within the desired water level range of 810.5 to 812.5 feet.
It will take around one week to complete the flow reduction operation.
The discharge will reduce lake levels to 60 per cent of its full capacity.
Details

Written by

Benjamin Schwab