Local News
Bruce Kozak is running for city council in Dauphin.
He's a newer resident to Dauphin, however, he wants to run mainly for accountability but also because he thinks the city can still do a lot better.
A few things he wants to address are crime, economic spending and development, infrastructure, and youth initiatives.
His platform is maintaining the tax structure, while bringing in more business, more residents and building up the community.
If you want to know more about him he has a Facebook page, pop into his shop and have a discussion, he's always open to talking.
The election is on October 24th.
Details

Contributed by

Benjamin Schwab
Dauphin's Fall Yard Clean-up starts tomorrow.
Crews are starting in the day 4 area and going in reverse order through the four-day cycle.
Sharla Griffiths, Dauphin's City Manager, shares what you are encouraged to put out when crews get to your area.
"These things would be leaves, branches, grass clippings, and tops removed from garden produce."
She talks about where to put your yard waste.
"Leave things out at the back lane or at the front curb if you do not have a back lane. City crews will be going around and picking those things up."
Griffiths explains why the city does the clean up every year.
"One of the things that we're trying to do is divert organic material from our landfill. So by having the city take away organic material, like leaves or grass clippings. We can put them in a special spot at our waste disposal site and it keeps the organic matter our of the landfill cells. Organic matter decomposing in a landfill cell creates methane gas and that's something that we're trying to keep to a minimum."
Crews won't pick up piles with plastic bags, scrap, house or commercial garbage.
Details

Contributed by

Benjamin Schwab
When recreational marijuana becomes legal next week edibles won't be available.
Only fresh or dried bud, oil, plant and seed form will be sold in Manitoba.
Eventually, edibles will be a massive part of the market, experts are predicting.
Health Canada plans to create regulations to support the sale of edibles in the next year, including the possibility of a standardized cannabis symbol on labels and banning product forms, ingredients and flavouring agents that appeal to kids.
A Deloitte survey of 15-hundred Canadians found six out of 10 likely cannabis customers will choose to consume edibles.
Details

Contributed by

Benjamin Schwab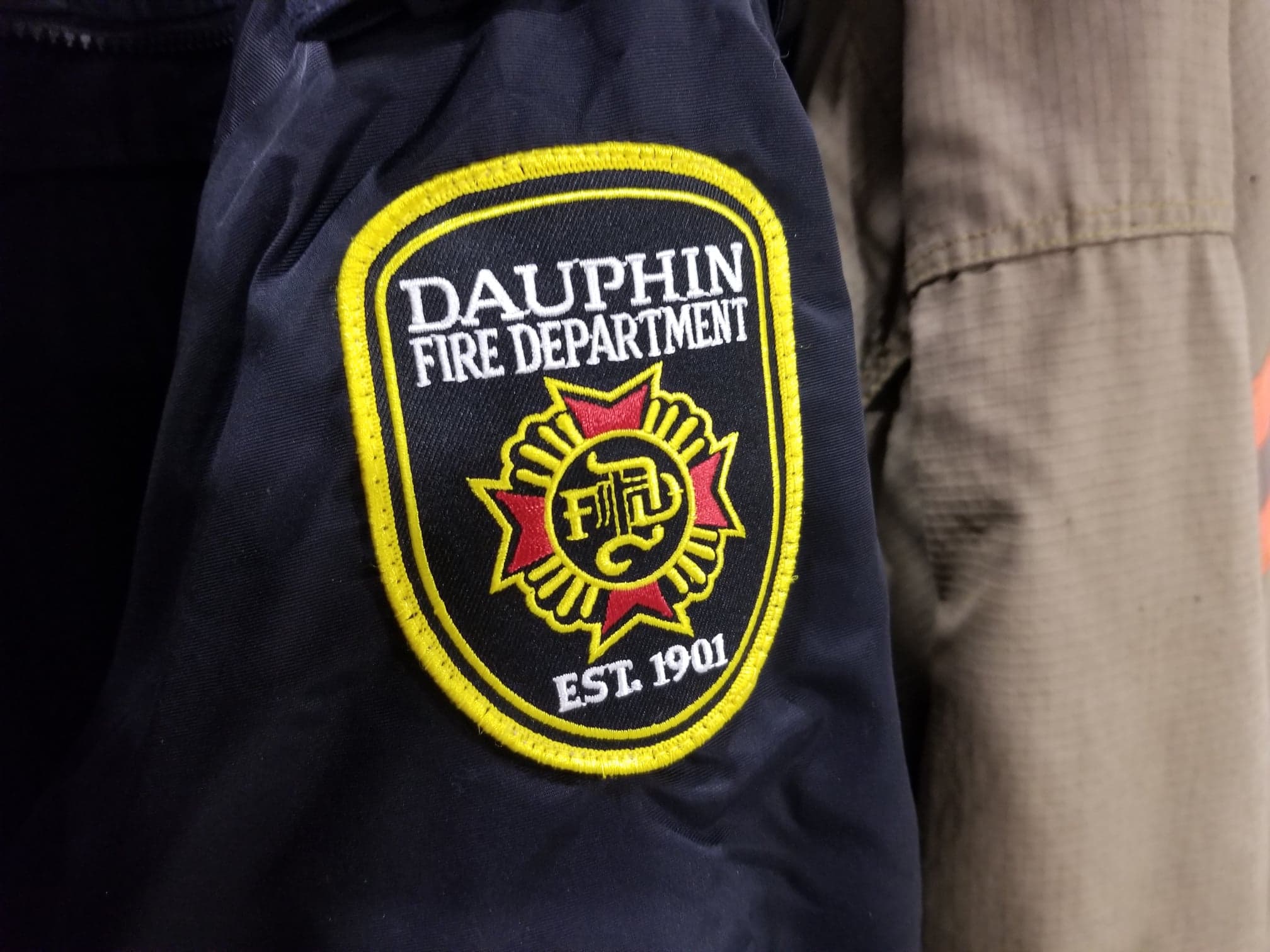 During Fire Prevention Week you are encouraged to look, listen, learn, and be aware because fire can happen anywhere.
Statistics Canada says the number of structure fires declined by 26 percent between 2005 and 2014. But, residential fires made up six of every 10 structural fires during those years.
Fire Chief of the Dauphin Fire Department Cameron Abrey says this year's "Look. Listen. Learn." campaign highlights three steps people can take to help quickly and safely escape a fire:
• Look for places fire could start.
• Listen for the sound of the smoke alarm
• Learn two ways out of every room.
Cameron says people often make choices in fire situations that jeopardize their safety or even cost them their lives. He suggests people should create escape plans for their homes and that practice can make and motivate them to action when a fire starts.
The Dauphin fire department kicked off Fire Prevention Week at the Kings game last Friday.
For more information about Fire Prevention Week and home escape planning, visit www.firepreventionweek.org.

Details

Contributed by

Benjamin Schwab
Patti Eilers is running for city council in Dauphin.
She's running for city council because she wants to continue to improve all aspects of life in Dauphin.
Some things she wants to address on council are health, education, and housing.
She strongly believes in getting involved with the community to make it a better place to live, work, play, and visit.
If you want to know more about her she says.
"People may contact me by email This email address is being protected from spambots. You need JavaScript enabled to view it. , phone me at 204-638-8848 or contact me through city hall. I am at many community functions so I hope community members continue to approach me with their concerns."
The election is on October 24th.
Details

Contributed by

Benjamin Schwab
Today is the 10th day in the search for Skownan's Dwayne Lavallee.
Volunteers are looking around the Ebb and Flow area this morning beginning at 9 and going until 7.
You are encouraged to help either by going out and volunteering your time, supporting the effort financially, or helping any way you can.
Lavalle was last seen on Ebb & Flow First Nation on September 22 around 2:00 pm. His vehicle was recovered in an area north of Ste Rose du Lac on September 26.
Anyone with information is asked to contact Ste Rose du Lac RCMP at 204-447-2513 or call Manitoba Crime Stoppers anonymously at 1-800-222-8477, submit a secure tip online at www.manitobacrimestoppers.com or text "TIPMAN" plus your message to CRIMES (274637).
Details

Contributed by

Benjamin Schwab
Martin Kaminski is running for the third straight time to get on Dauphin City Council.
He was on Council from 2010-14, didn't make it in the 2014 election, and he's back for this month's election.
He's running for council because he works well with the other councillors and enjoyed being on council.
Kaminski likes the progress council has made since he was last on city council and wants to continue helping the city progress.
His platform is to be progressive and work with council to see the best for Dauphin. If you want to learn more about Kaminski, you can call him at (204) 638-4851, email him at mThis email address is being protected from spambots. You need JavaScript enabled to view it., or talk to him on Facebook, he's not afraid to talk to people.
The election is on October 24th.
Details

Contributed by

Benjamin Schwab
Pot-related criminal records won't automatically go away when cannabis is legalized later this month .
It will be easy to get a conviction for possession removed, but it will take time.
Kirk Nyquist, co-host of the Reefer MEDness Podcast, had a conversation with Dauphin Lawyer Aaron Beddome about the legalities.
Beddome said that even if you get charged for possession the day before legalization, i will take a long time to get those charges removed from your record.
"People refer to it as a pardon, but really, it's actually called a record suspension, you have to wait five years from your sentencing date, your date of conviction. Then you can apply for a record suspension.
The Parole Board of Canada charges $631 to process a record suspension application along with other fees like using a lawyer.
"I foresee that there will be some sort of streamlined process for those types of people who,(have) a simple possession of marijuana or cannabis."
The federal government is exploring options to pardon the thousands of Canadian who have possession charges.
You can listen to the full interview with Bedomme in episode S1E3 on
www.ReeferMed.ca
.
Details

Contributed by

Benjamin Schwab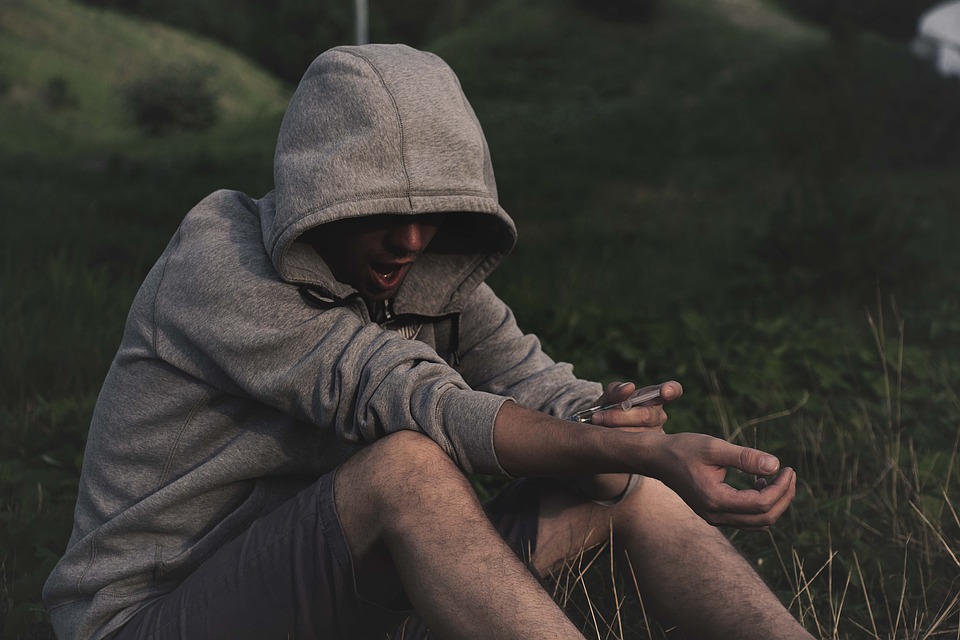 Ending the epidemic of Crystal Meth in Dauphin is a goal for many groups in the community.
At the Addictions Foundation of Manitoba's agency forum, this morning, ideas of how groups can work together were developed.
Kristen Porter, a Prevention Education Consultant with the Dauphin AFM shares some of the outcomes.
"So, one of the outcomes that came through this morning for us at the Addictions Foundation is that it's clear that the community, the public, other agencies, would like more education. So that's something that I'm looking at organizing. Kind of similar to how we did the fentanyl forum.``
She talks about what she will be doing.
"In my role, I'm going to make sure when I'm invited to community presentations or school presentations because I do a lot of that around the Parkland. But I will be making sure that I do include information about Crystal Meth to help educate at the youth level or community level."
There has been an increase in the number of people who use crystal Meth, with many of the users suffering from homelessness and other problems along with addiction.
Details

Contributed by

Benjamin Schwab
MPI has started a campaign called Save the 100.
The name of the campaign comes from the stat that on average, 100 people die annually on Manitoba roadways.
The campaign's objective is to reduce tolerance for traffic fatalities by asking Manitobans to look beyond the stats and focus on the real people and their real lives lost behind every fatality number reported.
Most cases of fatalities come from distracted drivers, drugs or alcohol and speed are the other major factors.
Details

Contributed by

Isaac Wihak
The snow isn't stopping the fun during Hoof 'N' Holler.
Events start today in Ste. Rose and go until Sunday.
The snow coming down is playing into this year's Country Christmas Theme.
Ashley Hopfner, President of the Hoof 'N' Holler, says the weather won't affect much.
"We're hoping the sun comes out and melts the snow away from us. But if not I guess we'll make the best of it. Most of our events are held indoor except for the parade and the Mud Bog. So I guess we're just going to have to watch the weather and determine that closer to the date. October long weekend weather can basically be anyone's guess."
"We've seen it all through the years of Hoof 'N' Holler. Plan for the worst, hope for the best."
Because of the snow, the Friday night shootout is postponed and moved to Sunday at 1 pm. The Mud Bog is still going ahead tomorrow at 1 pm.
Details

Contributed by

Benjamin Schwab