Local News
The level of water in Dauphin Lake is below current averages but isn't low.
Some people who have gone to the lake have noticed the levels are lower than they would think it usually is.
Ruth Eden the Acting Assistant Deputy Minister from Manitoba Infrastructure says the levels are where they should be.
"So if you are looking at within the last 8 or 10 years it is low, relatively speaking. But if you are looking at the lake levels over 50 years or 70 years, it actually is within the normal range right now.
Eden shares what range Manitoba infrastructure hopes to keep the lake.
"On June 1st we recorded water level in the lake at 854.9 feet and typically it's operating where we want the range to be for the lake is somewhere around 854.8."
The water coming from the dam discharging into the Mossey River is very low. Eden says it's just enough to keep the river healthy.
Details

Contributed by

Benjamin Schwab
High-temperature records fell in a number of locations over the weekend including in Dauphin.
Dauphin hit 37.1 Celsius breaking a record set in 1989.
The mercury soared to 38.2 in Brandon, shattering the August 12th benchmark of 35.6 set in 1897.
The thermometer hit 37.5 Celsius in Winnipeg, breaking the old mark of 35 in 1972.
The province is in store for cooler weather today, while air quality alerts issued last week have ended.
Details

Contributed by

Benjamin Schwab
It was a messy Saturday at the Selo Site as teams took on this year's Vanguard Catalyst Credit Union Manitoba Mudrun course.
Amber Duncan, the regional coordinator for the Alzheimer Society of Manitoba says there were lots of people who came out to the extremely hot day.
"The Mudrun was really great. It was hot to be expected and it was muddy and had a really great turn out and everyone seemed to be full of energy at the start and definitely tired at the end. So overall it was a really great day!"
Duncan says the Alzheimer Society raised over 10 thousand dollars this year and fundraising is still going on until the end of the month.
Details

Contributed by

Benjamin Schwab
Charges have been laid against a twenty-nine-year-old man in the death of a fifteen-year-old boy who was riding his bicycle in the Lockport area, just north of Winnipeg.
RCMP say the boy was cycling with another fifteen-year-old on the shoulder of a road in the Rural Municipality of St. Andrews late friday night when a vehicle went off the roadway and hit them.
The boy, identified by his family as Ben Harris, was heading home from a sleepover and was near the turnoff to his house when he and his friend were struck. His friend, the other fifteen-year-old, was taken to hospital with non-life threatening injuries, while Harris was announced dead at the scene.
Police say the vehicle that hit the boys was stolen. Twenty-nine-year-old Justin Joseph Little faces fourteen charges including impaired operation of a motor vehicle by a drug causing death, failure to remain at the scene of an accident where a person is deceased, and possession of property obtained by crime over five-thousand dollars.
Details

Contributed by

Alec Woolston
The MRI machine in Dauphin is expected to be operational by November.
Prairie Mountain Heath says the machine will arrive in October for installation followed by a period of testing and validation.
Diagnostic Services, Shared Health Chief Operating Officer Petr Kresta says the MRI unit is being manufactured by Siemens in Germany and the DRHC building addition is being outfitted to receive the unit.
It takes about 12 to 16 weeks to manufacture and ship the machine to a site that is ready to receive it.
Outfitting the suite means temporarily removing an exterior wall, to make space to move the unit into the building when it arrives on site. This requires precise coordination and planning.
The process is underway to fill positions with qualified staff required for this new service. Shared Health will provide training for the successful candidates to ensure they have the appropriate skills to deliver the service.
Details

Contributed by

Benjamin Schwab
The Parkland is remaining under a special air quality statement this weekend.
The smoke is coming from forest fires in BC and Alberta.
Dr. Mahmoud Khodaveisi a medical officer of health for Prairie Mountain Health shares how increased exposure to smoke can affect your heart.
"Smoke is made up of a number of components, unhealthiest contaminants is small particles. How smoke condition may affect the heart is determined by a number of factors. For example, the length of time they are exposed, the health status, and the concentration of smoke in the air."
A cold front tracking across northern Manitoba today will bring some improvement to far northwestern Manitoba this afternoon. Meanwhile, central and southern portions of the province will likely see the persistent smoke cover over the region for the remainder of the weekend and beyond.
In general, wearing a mask is not the best way to protect your health during a smoke event. In fact, masks may lead to a false sense of security, which may encourage increased physical activity and time spent outdoors, meaning increased exposure to smoke. They can also make breathing more difficult.
Details

Contributed by

Benjamin Schwab
St Joseph Roman Catholic Church in Ebb and Flow has burned to the ground.
Early this morning the fire department received the call of the church on fire.
Darcy Houle, Fire Chief, gives us details about what happened at 4:52 a.m.
"Ebb and Flow responded to the call, and came upon the fire at the church. The north side of the church was engulfed. As far as I know there was not any forcible entry and what not, so it's still under investigation."
Houle encourages anyone with information about what might have started the fire to contact the RCMP.
The investigation is ongoing.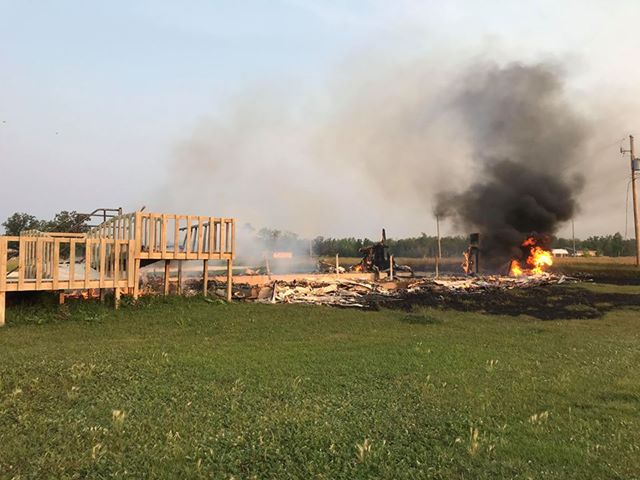 Details

Contributed by

Benjamin Schwab
From the goodness of their own hearts, the Ste. Rose Dental Centre brightened up a lot of peoples days on Friday.
They were "Paying It Forward" around a few communities in the Parkland, which included buying peoples groceries, gas, and various other things around town.
"I was personally inspired by the Broadway musical called "Come from Away" which was all about the planes having to land in Newfoundland during 9/11," said David Wolle, Dentist at the Ste. Rose Dental Centre. "The town of a couple thousand came together and provided so many things for all of the people on the airplanes, just simply from the goodness of their own heart. Then, when the people went back to where they were from... they did the same thing,"
"So, we went to McCreary, Laurier, Ebb & Flow, and Ste. Rose and we just saw people buying things, and we bought them for them," he added. "We were making people smile all day, and it just made us feel good."
David talks about some of the reactions the workers got from the public.
"We got lots of hugs," said Wolle. "Usually, we were standing by the cash register and we told the people what we were doing. To start, they were confused and didn't really believe us... but then when we paid, they were all so happy. It was just a great day."
Overall, they spent about $1500 yesterday, and they plan on doing it again.
"We definitely plan to do this thing every year," said Wolle. "We called it the Ste. Rose Dental Centre Giving Back Day."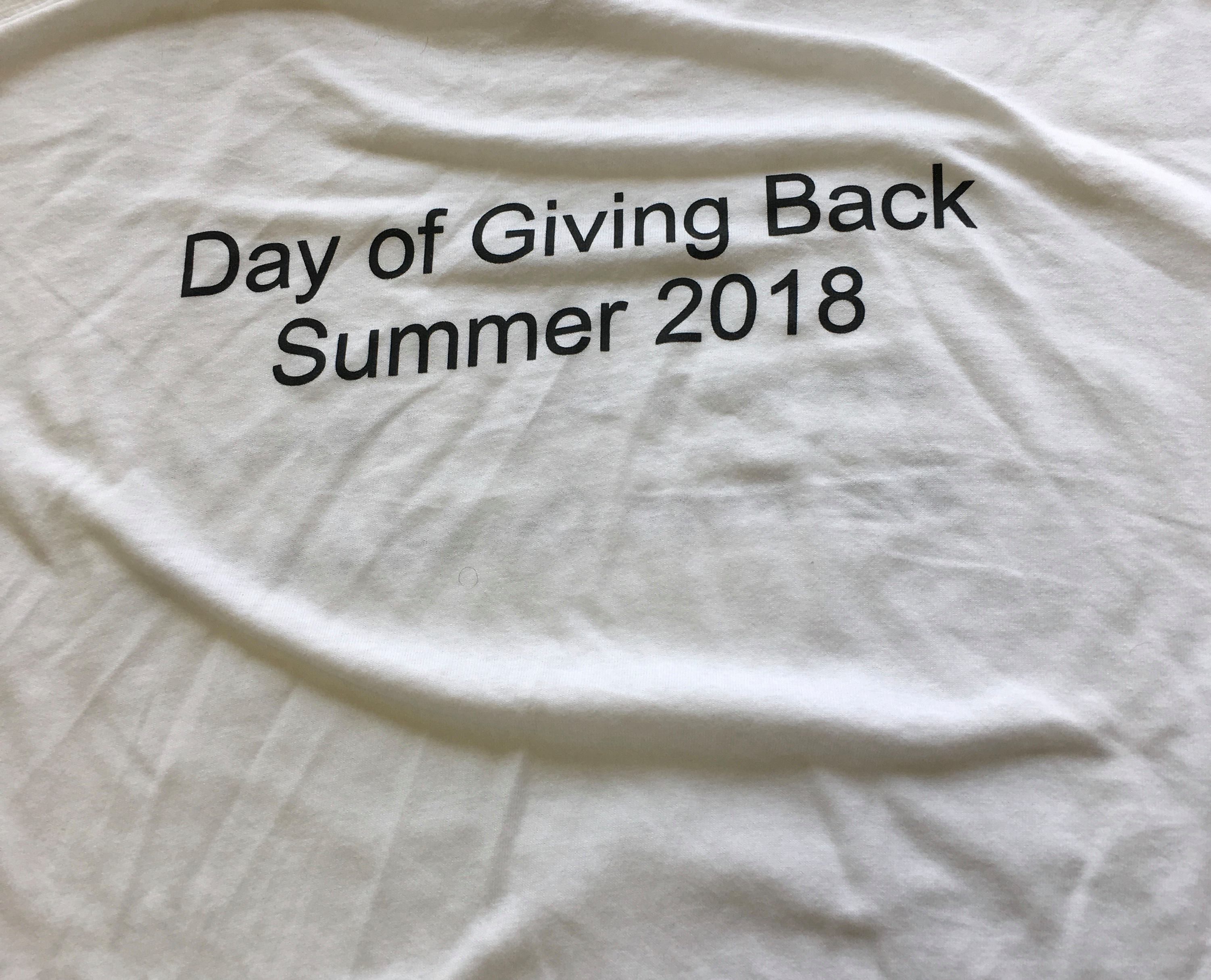 Details

Contributed by

Darnell Duff
The Dauphin RCMP are now investigating a report of possible gunshots.
Officers were called out to the 4th Avenue SE area of Dauphin at around 1:00 a.m. this morning.
We'll have more details as they become available.
Details

Contributed by

Darnell Duff
If you're a dog owner, you don't only have to worry about keeping yourself healthy and hydrated this weekend... but also your beloved canine friends.
With temperatures expected to be in the high 30's and low 40's this weekend, heat may not only affect you significantly, but it can also be a problem for your dog.
"Dogs are susceptible to the heat, just like humans are," said Roxanne Neufeld, Owner & Veterinarian at Dauphin Vet Clinic. "We want owners to do everything they can to prevent their dogs from coming down with Hyperthermia. It can be very dangerous, and sometimes fatal."
If you're wondering what you can do to keep your canine safe this weekend, Neufeld shares how you can.
"You definitely need to keep your pets out of vehicles, especially if it's turned off with no A/C running," said Neufeld. "You need to make sure they always have shade and lots of fresh water. It's always better to have them inside because it'll help them breathe better... as opposed to being outside."
"There is also a lot of algae on bodies of water at this time, and you need to be very careful and not allow your dogs to drink from any body of water that has any," said Neufeld. "That can be very fatal, and very quickly. So, it's really important to be extra careful and make sure your dog is only drinking clean water."
With this being one of the hottest summers in recent years, Neufeld is very happy to say they haven't seen an increase in cases of heat-related illnesses in dogs, and she hopes that continues.
"Fortunately, we haven't seen an increase, and I'm hoping that continues into this weekend," said Neufeld. "But, we always want to keep warning people with the heat-spike we're going to experience this weekend, you have to be extra careful. If it's too hot for you... it's too hot for your dogs."
"Get them in the shade, and have lots of water available for them," she added. "If you have a pool for them, that'd be great as well."
Details

Contributed by

Darnell Duff
A Brandon man, Jeff Freiheit, originally from Dauphin, has gone missing while hiking in Germany.
His wife, Selena Freiheit, last spoke with Jeffrey on Aug. 1, when he was in Bad Tolz, Germany.
The stop was part of his treck on Der Traumpfad, a famous hike that goes between Munich and Venice.
He posted a video and an image of himself on Instagram the next day near the end of that day's hike.
Since then he hasn't checked in with family or arrived at any of the pre-booked overnight stops he had arranged ahead of time.
She says it's out of character for him to have broken with his plan.
Freiheit was supposed to come back to Manitoba at the end of August.
Details

Contributed by

Benjamin Schwab