Local News
Another burn ban has been issued this week.
Prairie View Municipality, located south of Russell, which includes Birtle and Miniota issued the ban this morning.
The ban is in effect for Ward 1 (former RM of Miniota), Ward 2 (former RM of Birtle) and Ward 3 (former Town of Birtle).
While the ban is in effect outdoor fires are not allowed until further notice.
Details

Contributed by

Benjamin Schwab
There is a boil water advisory for The Pas.
Residents are being told not to drink tap water because of a pump failure that stopped the town's water treatment plant from making water.
The provincial government issued a drinking water avoidance advisory this morning because the water is being supplied to the community through a well in the meantime. They don't know the quality of the water.
They are advising that for bathing adults and older kids should avoid swallowing water when showering. Young children should be sponge bathed.
Details

Contributed by

Benjamin Schwab
Through the Community Places Program, the provincial government has announced 3.7 million dollars in funds for 225 community developments.
Lots of community organizations in the Parkland received funding for a variety of projects and initiatives. Those projects and initiatives include:
A public washroom for the municipality of Clanwilliam-Erickson
Rejuvination of the Angusville Community Center
Improvements to the glass at the rink in Inglis.
Replacement of the viewing area flooring at the McCreary Centennial Arena.
Wood floor restoration at the McCreary Community Center.
Ice plant monitoring system upgrade for the Neepawa and District Centennial Project Committee Inc.
Bathroom renovations and a new garage roof for the Swan Valley Crisis Center Inc.
Chain link fencing for the Swan Valley Historical Museum.
Insulation upgrades for the Swan River Senior Center.
Improvements to the fair grounds and grand stand for the Swan River Valley Ag Society.
Accessible bathroom renovations for the community hall in the RM of Sifton.
The funding that was announced is in addition to the 848,000 dollars in grants that were given out earlier this summer.
Details

Contributed by

Alec Woolston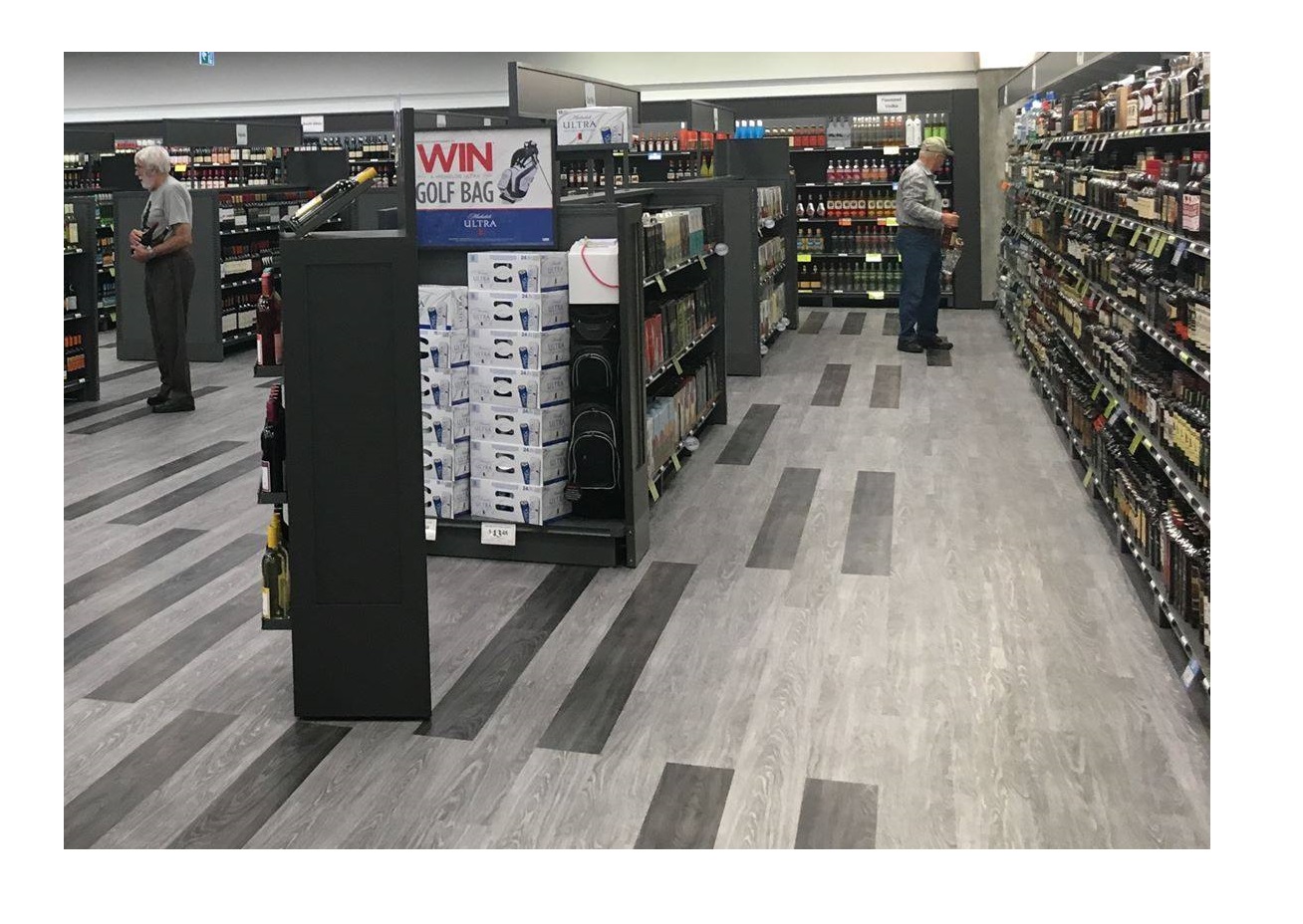 If you're looking to capitalize on "Thirsty Thursday", but you're out of alcohol, you'll get the chance to restock in a brand new beautiful store.
The new Dauphin Liquor Mart officially opened it's doors to the public today.
"The opening of the store has gone smoothly," said Stephen Roznowsky, Assistant Manager. "We had a few little glitches with the pin-pad, but we got it fixed. It's as smooth as silk."
The old liquor mart had most of what you needed, but the new store offers an even greater selection, and some great features as well.
"We have a wonderful selection, it's the best we've ever had," said Roznowsky. "And, some of the features aren't seen in any other liquor store in the province. We're pretty proud, it's large... really large."
Some of the new features include a wine sampling boutique, and some high-end scotches, and wines.
"We're just really proud of everything that's in the new store, and we know the public will be very happy about it as well," added Roznowsky.
The store will be open until 8:00 tonight and will be open from 10:00 a.m. until 9:00 p.m. tomorrow.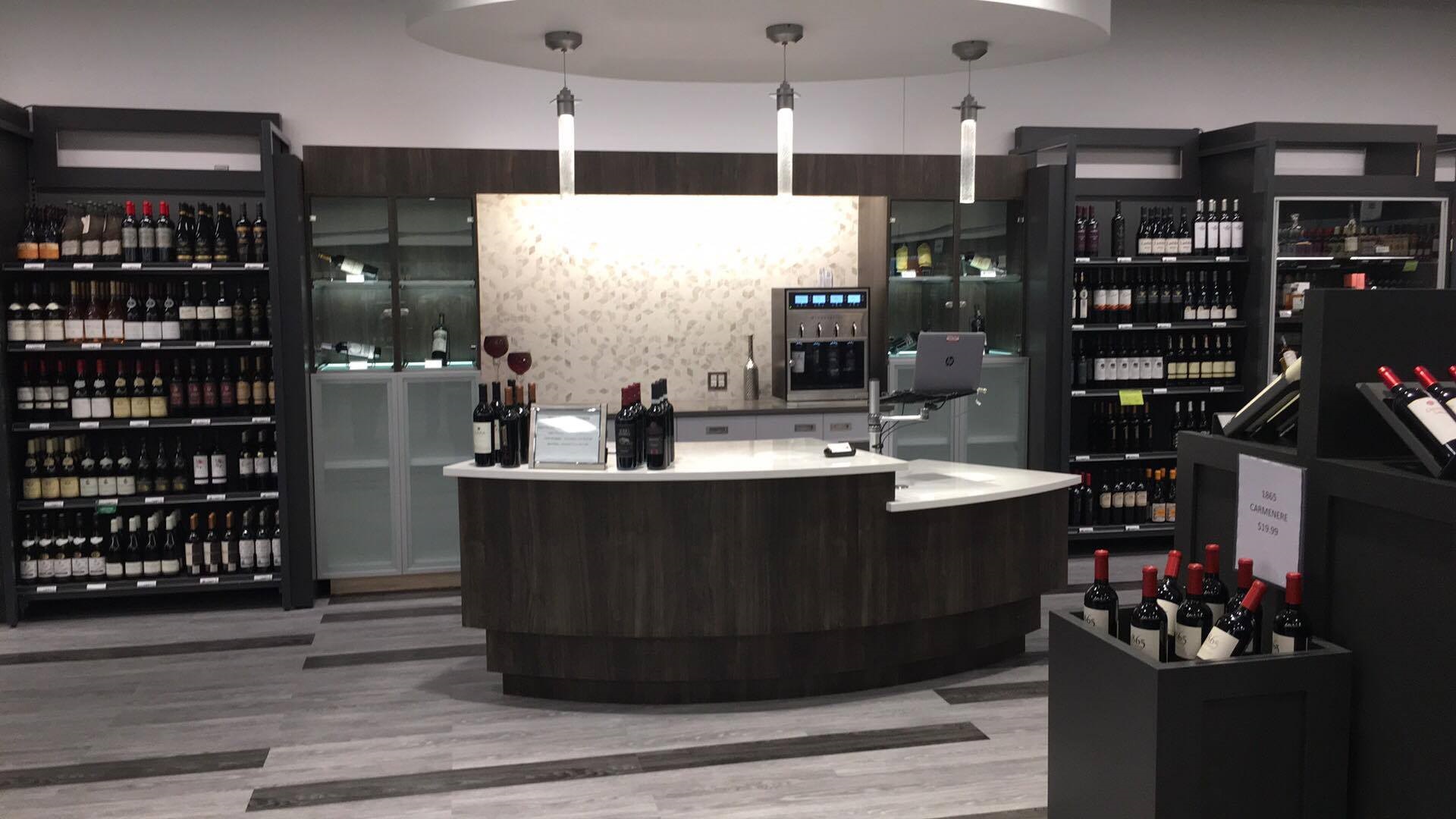 Details

Contributed by

Darnell Duff
The flow reduction at the Fairford River Water Control Structure started last week is being staged over the next couple of months.
It's to accommodate rehabilitation work underway at the structure.
The staged operation is intended to reduce outflow to approximately 60 per cent of its full capacity.
The lake level is in the middle of the target operating range of 810.5 to 812.5 feet. The water level on Lake Manitoba will continue to decrease gradually due to the combination of lake outflows and evaporation losses.
This fall, Lake Manitoba inflows, outflows and precipitation conditions will continue to be monitored and evaluated. Adjustments will be made if necessary to ensure that the lake will be within the target operating range heading into the spring break up.
Details

Contributed by

Benjamin Schwab
Aretha Franklin, the legendary singer and icon, known for her classic track Respect, among many others, has died today at age 76, according to her representative, Gwendolyn Quinn.
The cause of death is advanced pancreatic cancer.
Franklin had quite the eventful life. When she was twelve, Franklin gave birth to her first child. The singer also suffered from many ailments, including depression, alcoholism and her weight. According to biographies, Franklin was "overwhelmed by fear and obsessed with control" and was afraid her fans would forget her. Franklin also was terrified of flying, she often took buses to travel to gigs.
Franklin still remained relevant even to this day. In 2015, she sang for Pope Francis in Philadelphia. She announced her retirement last year, after releasing her newest album, "A Brand New Me." She said last February, "This will be my last year. I will be recording, but this will be my last year in concert. This is it." The reason behind her stepping back from performing was so she could enjoy her time with her grandchildren.
Her final performance was in November 2017 for Elton John's AIDS Foundation Fall Gala. Franklin died in Detroit, which is where she spent most of her childhood and adult life.
Between 1967 and 1974, she hit the R&B Top Ten 33 times. Her 1968 Grammy Award for Best Female R&B Vocal Performance for Respect was the first of eight consecutive times she would take home the award . Franklin was a constant presence on the radio throughout the late Sixties and early Seventies. She sang her own songs, rock and R&B covers, and many other styles and genres.
Details

Contributed by

Cole Papalazarou
The province won't be charging provincial sales tax on pot when it's legal.
A social responsibility fee of six per cent will be applied to the total annual revenues of each cannabis retailer.
A 75 cent per gram markup will be applied plus an additional nine per cent at the wholesale distribution level.
These fees will help pay for a number of programs including, public education, safety enforcement and addictions programs.
It was announced in the Budget Implementation and Tax Statutes Amendment Act released yesterday.
The province intends to keep the price of pot low enough to get rid of the illegal market.
Details

Contributed by

Benjamin Schwab
Canadian Blood Services is in urgent need of donors before the long weekend.
They say they need more than 22 thousand donations of blood before the 26th.
Steve Raizen, with Canadian Blood Services shares why getting donations next week is important.
"Summertime is obviously a very busy time for families and donors enjoying summertime activities. We generally see a drop in donors during the summer, so we're encouraging Canadians to come out and donate blood before the long weekend."
The next clinic that Parkland residents can go to is in Brandon next Thursday, the 23rd at the Keystone Centre.
Raizen encourages anyone already heading to Brandon to stop by the clinic that'll be set up at the Keystone Centre.
"You know we're looking at donors who may be able to go to Brandon. But certainly, anyone who's travelling to Brandon on other business be it shopping or medical appointments. We're encouraging them just to think about blood donation while they are making their travel plans."
Details

Contributed by

Benjamin Schwab
For every A & W Teen Burger bought today two dollars is being donated to the Multiple Sclerosis Society of Canada.
Amanda Novak, the Development Manager for the MS Society of Canada- Manitoba Division says the disease impacts so many in the Parkland.
"Primarily the prairie provinces have huge amount per capita of those folks living with MS. I believe that the more money that goes into research, we have already come so far. Research is improving every day. Every month there's something new and treatments, there's new medication, things like that, that are definitely improving quality of life for those that are inflicted by the disease."
For those who want something other than a Teen Burger Novak shares how else you can donate.
"There's more than one way you can actually donate and participate in Burgers to End MS. Not everybody likes burgers, so if you want to come out to A & W that day the folks at A & W are more than willing to take a donation, they could ask you to round up your orders."
This year's Burgers to Beat MS is the 10th year the MS society and A and W are working together to help fund MS research.
Details

Contributed by

Benjamin Schwab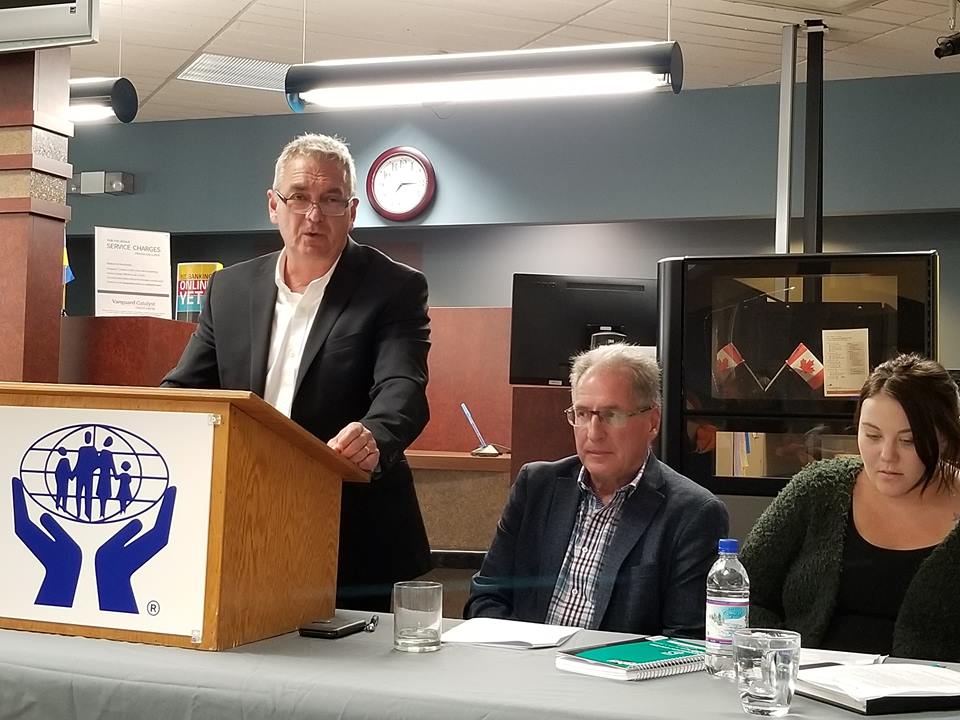 Fusion Credit Union Limited is the new name of a recently merged Parkland credit union.
Last night members of the formerly named Vanguard-Catalyst Credit Union voted for the change. It took place at meetings simultaneously across the Parkland including in Dauphin and Roblin.
Fusion was suggested 4 times out of 650 names submitted as possibilities.
The name was selected through a contest for members and staff, which generated 650 entries. The amalgamation committee reduced the number to 50 entries and staff and members voted on those. The Board selected Fusion, the most popular new name based on three voting groups – members, staff and the amalgamation team.
Through the process, it was constantly in the top three choices of the project team, the staff, and the board of directors.
Ron Hedley, Fusion's CEO says they were looking for a fresh start and didn't want to re-use either of the former names.
135 members attended the name ratification vote, held in Dauphin, Rossburn, Hamiota and Roblin.
Details

Contributed by

Benjamin Schwab
Burn bans are back in effect in parts of the Parkland.
A fire ban is in effect for the Municipality of Roblin as of 7 o'clock this morning, and effective as of 8 o'clock this morning, the Grandview Municipality will impose a burn ban.
In Roblin, permits are void and no new permits will be issued until further notice. Absolutely no stubble, brush, crop residue, grass fires or use of fire pits are allowed at this time.
In the Grandview Municipality, no fires are allowed throughout the Municipality, both urban and rural. The ban will stay in effect until further notice.
Details

Contributed by

Benjamin Schwab