Local News
The Independent Investigation Unit is looking into an incident with the Dauphin RCMP that ended with someone allegedly sustaining a fractured fibula.
A 25-year-old woman was arrested back on November 27th and was taken to hospital after she complained of pain in her knee. Police arrested the woman for breach of peace. During her arrest she was uncooperative and officers used force to control her. She was held at the hospital overnight for an examination and observation.
Then last Tuesday she called the police again for a different reason and at the time disclosed she sustained an injury from the previous encounter.
After learning she has sustained a fractured left fibula, otherwise known as her calf bone, RCMP informed the IIU. An investigation is now being conducted.
Details

Contributed by

Benjamin Schwab
Over the weekend, a Brandon man was arrested for accidentally shooting his girlfriend.
He was unloading his shotgun and it went off and hit his girlfriend's leg. Both people involved claim it was an accident, and police have seized the shotgun.
The man was released from custody but will appear in court in January for aggravated assault and firearms offences.
Details

Contributed by

Alec Woolston
The First Ministers meeting was held over the weekend in Montreal between the Premiers of Canada and the federal government.
Two of the main topics that were discussed were the federal carbon tax, and Alberta oil. Despite those topics dominating discussions, Brian Pallister said he made some progress on his push to eliminate interprovincial trade barriers.
Pallister also said that Ottawa could possibly support a transmission line to send more hydro power to Saskatchewan. He also said the Trudeau government was excited about the idea of a "hydro pipeline" from at least Quebec to Saskatchewan.
Overall, Pallister said the discussions were productive, which is in stark contrast to most other Premiers who felt little to no progress had been made on any issues.
Details

Contributed by

Alec Woolston
If you can't think of what to get someone for the holidays think about helping the Parkland economy with Chamber Bucks.
"Once money has been transferred into a Chamber Buck that money is locked in locally. So you look at the tens of thousands of dollars that get exchanged throughout a year, and that's a lot of money that isn't going elsewhere. It's locked into Dauphin, it's locked into the Parkland area, and that's just more money for the community that gets circled around.
Stephen Chychota says the chamber of commerce has given back over 2 thousand dollars just this past week in people who have supported locally.
"There's a lot of tremendous benefit to shopping local during the holidays and any time during the year. because a lot of these businesses are here to support the community they're in, they're here to support themselves, their friends and families, in a community."
Details

Contributed by

Benjamin Schwab
The Dauphin Kings and Dauphin Minor Hockey are the final recipients of the donations from Barry Trotz.
$23,050 was given to Dauphin Minor Hockey and $27,490 went to the Dauphin Kings.
His parents presented cheques to the groups at the Kings game Friday night.
The money was raised during the Stanley cup day celebrations.
Details

Contributed by

Benjamin Schwab
Next weekend Parkland Crossing's Wardrobe is open on a special day.
"Because we're only open on weekdays, a lot of people who work or who are busy taking care of kids during the week can't get here. So Vicky said she was interested in opening it up on a Saturday for those who can't get in here on those weekday mornings."
Jamie Harvey says they are also planning to help out families give gifts this year.
"She also had the idea of, we have a lot of people in town who always when they buy new toys for Christmas, right after Christmas they give the old toys away. But if we can get those toys donated to us before Christmas, we will also give those away on that day, in addition to having the clothing room open."
Harvey is asking for any lightly used toys to be donated before next Friday that they can give out next weekend.
The Wardrobe at Parkland Crossing will be open on Saturday from 10 in the morning to 4 in the afternoon.
Details

Contributed by

Benjamin Schwab
Tonight at 7 pm there will be an awards night for the Dauphin Fish and Wildlife Association at the Knights hall.
President of the association, Brad Watkins says it's their biggest fundraiser.
Tickets to the event are still available at Sticky's Bait and Tackle, Black's Cycle & Sporting Goods, and at the 11th avenue hall. There will not be any tickets at the door because they have a liquor permit.
There's going to be lots of kid's door prizes and some gift certificates as well.
The event is a celebration to end the hunting season.
Details

Contributed by

Isaac Wihak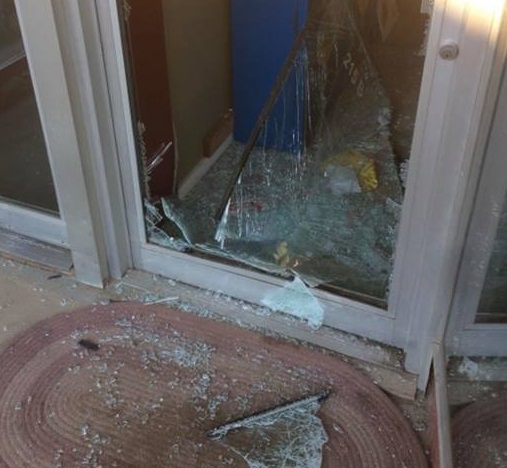 Pass the Pop on Main Street in Dauphin got broken into in the early hours this morning.
The front door window was smashed and the cash register was the only thing that got stolen, inside the cash register was some pocket change and some papers that he needs.
Bruce Kozak, the owner of Pass the Pop, contacted the RCMP and they are investigating.
Details

Contributed by

Isaac Wihak
Time to hit the slopes, Asessippi is open for the season.
They're opening for their 20th season in business after significant renovations which includes a renovated lodge, improved the rental processes to cut down wait-times, and they made it possible to buy lift passes online.
"We're invested in making Asessippi an amazing place to visit for years to come. The last 20 years are something to celebrate, and we look forward to making this our best season yet," says Daymon Guillas, President of Asessippi Ski Area and Resort.
Asessippi, located south of Roblin, is the largest ski area in Manitoba, with the highest vertical at 397 feet, has three lifts, 26 trails, two terrain parks, four snow tubing lanes and one snowshoe trail.
Details

Contributed by

Benjamin Schwab
After one of the Russell arches crashed to the ground in 2016, the town is finally installing their new steel replacements.
The first arch was installed on Wednesday and the second yesterday with the rest expected next week, according to Spencer Reavie, the chairperson for the Main Street Revitalization Committee.
"The wooden arches that we reclaimed, one of the arches came down, we decided to take down all the wooden arches. Over the process of some consultation and looking at different options we decided to go with a steel-I beam; it's a quart and steel. So it gradually weathers over a period of time and it has kind of an orange/ brown colour to it. Much like rust actually. But there's alloyed in the steel that prevents it from going far past the rust stage."
The new arches are expected to bring a feeling of wellbeing, something residents can be proud of, and something to draw people into the community.
"We're like most prairie communities; agriculture is our base economy here. We realized we should diversify. Agriculture seems to be concentrating down to fewer and fewer people that are involved in it. So we need to give people a reason to come into our community and explore as much as possible."
"Hopefully, in doing that, it will simulate our business community, and draw in more people to open up more business and help the whole community economically."
Details

Contributed by

Benjamin Schwab
The Grandview Healthcare Solutions group is fighting to keep the Grandview EMS building open.
the province is using out of province examples to close the EMS building, they are getting out of province research from McMaster University in Hamilton to prove why the EMS building should stay open in Grandview.
Sue Stirling is a part of the Grandview Healthcare Solutions group and she explains why she wants the building to stay open.
"They should keep the EMS building in Grandview because it provides vital services, it's a cornerstone of the medical services provided in Grandview, and it's a great benefit to the community and surrounding areas. In addition, keeping the station open, which is attached to the hospital would be cost effective for the government and still allow them to do their geo positioning that they have proposed, around the province."
The government has done little in acknowledging their efforts, the only thing they did, was set up a meeting in November of 2017, since then, the government has ignored requests for a consultation.
Details

Contributed by

Isaac Wihak