Local News
A single occupant sprayer plane crashed this morning in Russell.
Shortly before 10, Russell RCMP responded to the crash at the Russell Airport.
The plane was flying southbound and was attempting to land on the runway. It lost control and flipped into a swampy area.
The 53-year-old male pilot, from Winnipeg, received minor injuries but does remain in hospital at this time.
At the time of the crash, the winds were strong.
The runway was shut down while RCMP held the scene. It has since reopened. The Transportation Safety Board has been notified.
Details

Contributed by

Benjamin Schwab
The Municipality of Roblin has declared a State of Local Emergency.
The council declared the Emergency this morning because of the heavy rains in the Municipality.
It'll take into effect today, and will remain in effect for roughly a month.
"Our lift stations are having a very tough time keeping up," said Twyla Ludwig, CAO for the Municipality of Roblin. "We're asking the public to restrict water use for now. And, to make sure sump pumps are pumped outside."
For more information, you can contact the Municipality of Roblin at 937-8333.
Details

Contributed by

Darnell Duff
The search for the 24-year-old man that went missing at Countryfest has ended when search teams found the man dead.
The brother of Danny Kidane shared the news last night.
Sergeant Paul Manaigre, RCMP Media Relations Officer, says the RMCP search and rescue team located him yesterday around 5 in the afternoon.
"He was located in the creek a short distance away from the festival site."
"The investigation will now focus on determining the cause of death; we're going to be awaiting the results of the autopsy."
Kidane was last seen around 3 in the afternoon on Saturday in the campground.
The search was extended to Riding Mountain National Park yesterday afternoon.
"So right now our investigation will continue and hopefully we can answer some questions that the family might have for us."
Details

Contributed by

Benjamin Schwab
Danny Kidane was found dead after he went missing over the weekend at Countryfest.
News organizations are reporting that Danny's brother, Ben Kidane, confirmed the search ended in heartbreak.
The search area was expanded this afternoon to Riding Mountain National Park.
A team of 50 that including the RCMP, Brandon Police, search and rescue and the Office of the Fire Commissioner were out today searching.
Tune in tomorrow for more updates.
Details

Contributed by

Benjamin Schwab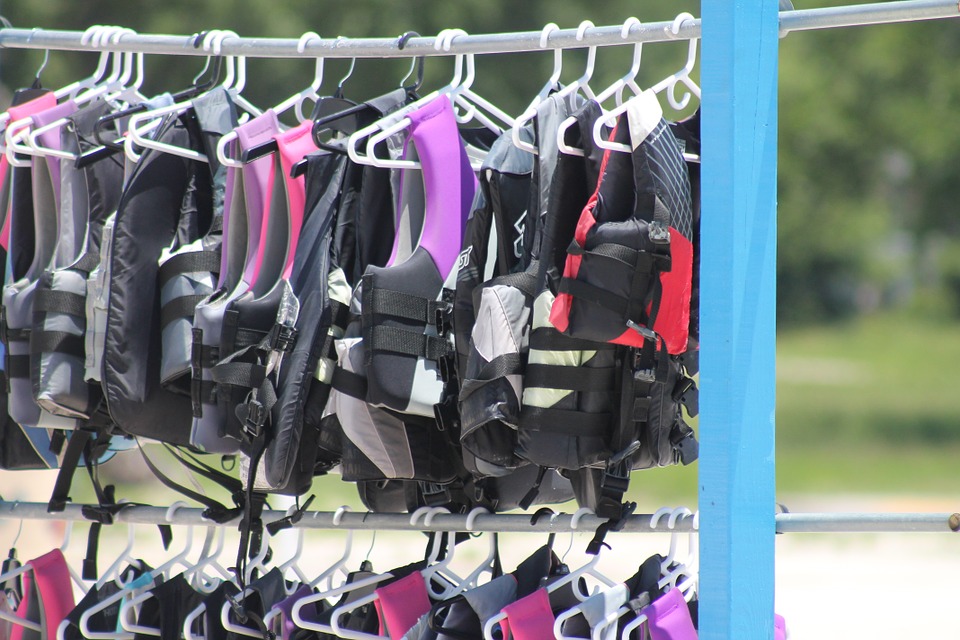 It's National Fishing Week in Canada.
The Canadian Safe Boating Council wants to remind everyone getting on the water to wear their lifejacket.
According to the Canadian Safe Boating Council and the Lifesaving Society, 80 percent of recreational boaters who drown each and every year in Canada were not wearing a lifejacket or Personal Floatation Device.
60 percent of drownings happen when people aren't wearing their lifejackets and are using small, open power boats.
The majority of these drowning victims are males between the ages of 19 and 35 and are out for a day of fishing.
Details

Contributed by

Benjamin Schwab
Dauphin RCMP arrested four people when they found 80 grams of cocaine during a search of a home on Jackson Street Friday morning.
They also found a sawed off firearm, Canadian currency and various drug paraphernalia.
RCMP have arrested and charged 26-year-old Jason Stevens and 30-year-old Aaron Campbell, both from Camperville, as well as 25-year-old Nicholas Olson and 30-year-old Jeffrey Tait, both from Dauphin, with Possession for the Purpose of Trafficking, Possession of a Controlled Substance, Possession of a Prohibited Weapon and Possession of Proceeds of Crime.

All four accused were remanded into custody for a court appearance scheduled later today in Dauphin.
The Dauphin RCMP continue to investigate.
If anyone has any information regarding drugs or any other criminal activity, please contact your local police agency or call Manitoba Crime Stoppers anonymously at 1-800-222-8477, submit a secure tip online at www.manitobacrimestoppers.com or text "TIPMAN" plus your message to CRIMES (274637).
Details

Contributed by

Benjamin Schwab
Dauphin's RCMP has reported that during this year's Countryfest weekend,
there were around 20 calls for service.
This year there were 2 assaults, 3 thefts, and 8 mischief complaints.
This is similar to numbers the detachment has seen for the last few years.
Details

Contributed by

Benjamin Schwab
Searchers are continuing to look for a man who disappeared at Dauphin's Countryfest.
24-year-old Danny Kidane from Winnipeg was last seen and heard from by friends and family this past Saturday at 3:00 p.m.
Sergeant Paul Manaigre, RCMP Media Relations Officer, spoke with us this afternoon.
He says there are around 50 people on the ground right now searching.
"Probably the best thing people can do right now is getting the word out. We put his photo out on Facebook, and the media has put it out as well."
"Right now I think we have a lot of people on the ground helping out. So if we were to require more resources we would definitely reach out to people. But at this point, I think, we have lots of boots on the ground to do that part."
Manaigre asks people who live around the site to search their property.
"Perhaps search your property. Or make sure no one wandered into the area, or anything, like that."
A Canine team from the Brandon Police, the Office of the Fire Commissioner, and CountryFest Security are all working together in the search.
The RCMP have expanded their search into the Riding Mountain National Park and the surrounding areas.
Anyone with any information is asked to call the Dauphin RCMP at 622-5050 or Crime Stoppers at 1-800-222-8477.
Details

Contributed by

Benjamin Schwab
With Canada releasing the list of tariffs on U.S. products coming into Canada, now is a good time to think about buying and supporting locally made products.
The Dauphin Co-op sources Canadian and locally grown and produced food, and hardware items such as paint.
Shoppers can recognize these products in store because of the signs that are up stating "Canadian Made" or "Grown at Home".
For a complete list of Canadian products that Co-ops carry, go to www.coopfood.ca.
Details

Contributed by

Benjamin Schwab
The City of Dauphin is getting ready for the upcoming municipal election by updating the voter list.
Sharla Griffiths, the Deputy City Manager, spoke with us about why the voter list is important.
"The voters list helps us to ensure a fair election that people who are eligible to vote, do vote. It helps us to ensure that people, who are not eligible to vote, do not vote. As well it can be a tool that candidates use to campaign with."
If you live in an apartment building, new to the community, or don't think you are on the list you are encouraged to go to city hall and register.
Details

Contributed by

Benjamin Schwab
Clear Lake has implemented a new ban for the park .
Effective as of May 11, 2018, a bait restriction is in place for all the waters in Riding Mountain National Park.
The use or possession of leeches for fishing is no longer allowed in lakes at the park due to the increased risk of spreading microscopic zebra mussel larvae.
Details

Contributed by

Jennifer