Local News
There is a severe thunderstorm watch in effect for the Parkland including Dauphin and communities all around RMNP including Roblin, Russell, Minnedosa and Neepawa.
Conditions are favourable for dangerous thunderstorms that might be able to produce damaging wind gusts, damaging hail, and heavy rain.
Thunderstorm activity is expected to move into southwestern Manitoba later this afternoon and continue through the evening hours.
Details

Contributed by

Benjamin Schwab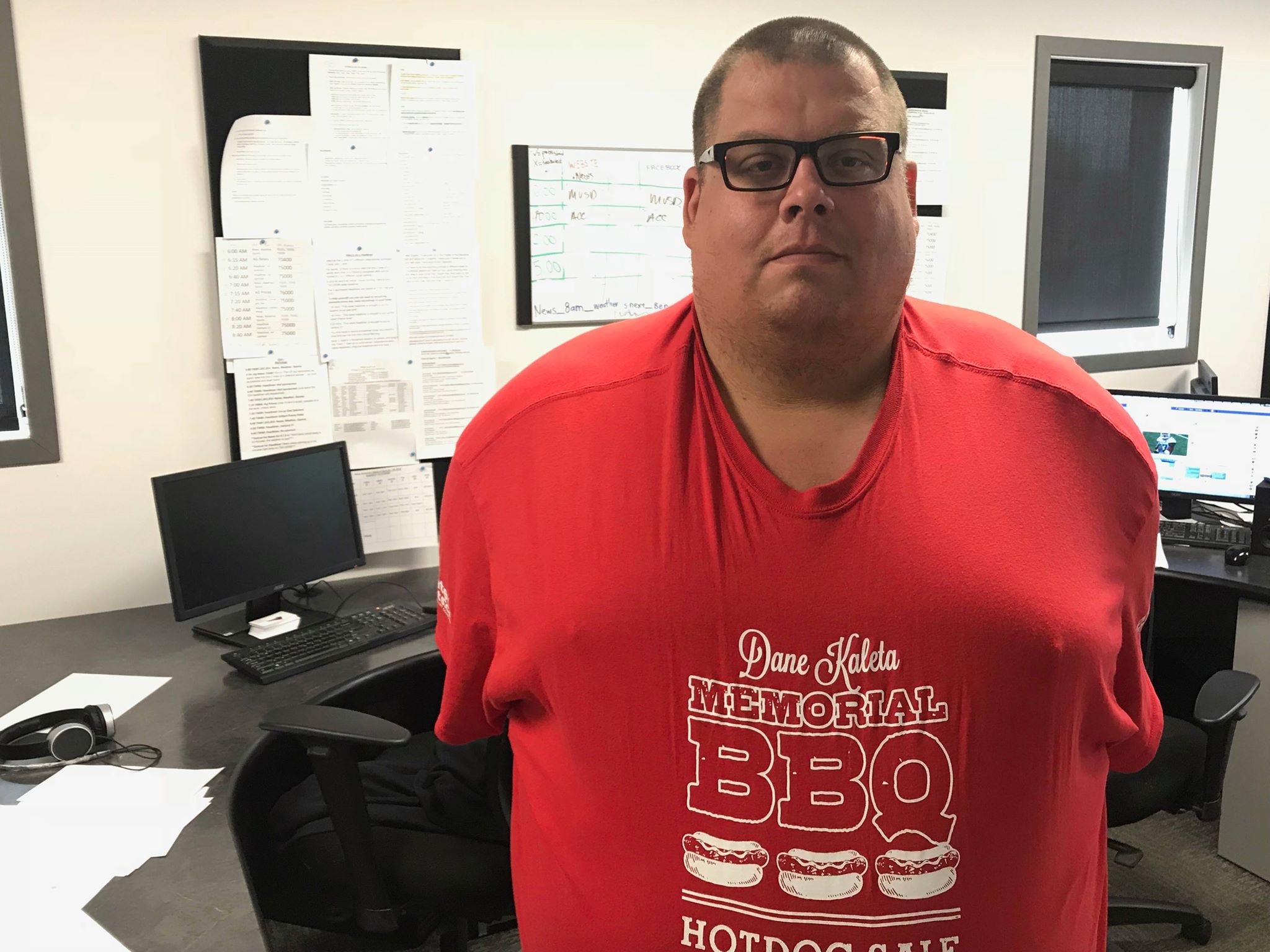 The 5th Dane Kaleta Memorial BBQ is raising money for a number of important groups and organizations.
All proceeds raised during the BBQ go towards the Ronald McDonald House, the Dane Kaleta Memorial Scholarship Fund, and new this year the Dauphin Girl Guides.
The annual event takes place at the Dauphin Clinic Pharmacy Parking Lot from 11 to 2.
Curtis Kaleta, an organizer, says this event is all about creating awareness around an issue that affects many in the Parkland.
"It's all about the awareness around the stigma of sick children. Lots of people don't want to talk about their sick children, but it's good to talk about it and know that there are people out there that know your pain."
Kaleta, is ready to host the fundraiser.
"This is an important BBQ fundraiser for us because it's a memorial BBQ, our son did, unfortunately, pass away 2 years ago. That's why I've decided to keep doing it is to keep building awareness for Ronald McDonalds House. There's people each and every day that need the house.
In the last 4 years, the BBQ has raised over $36,000 for Ronald McDonald House and $16,000 for different clubs around Dauphin.
If you are unable to make it to the BBQ you can set up a delivery. You can get in contact with Curtis or email This email address is being protected from spambots. You need JavaScript enabled to view it..
Details

Contributed by

Benjamin Schwab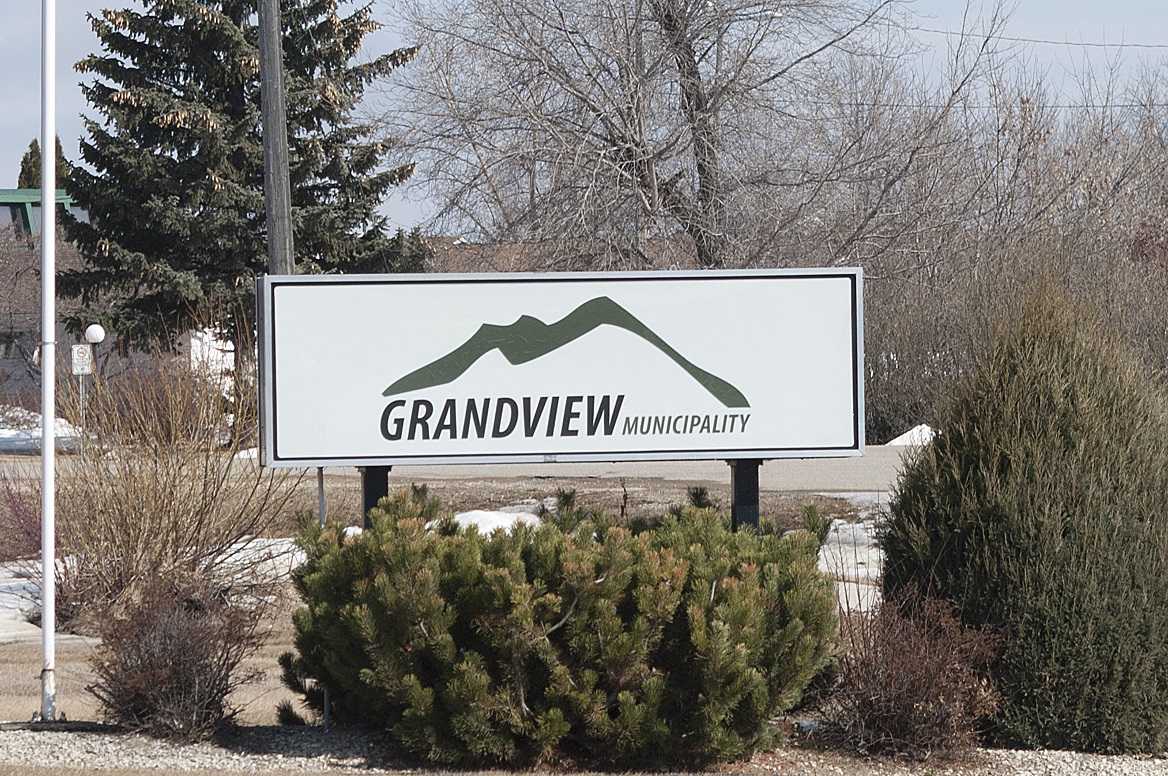 The Municipality of Grandview is still urging their rural residents to conserve water.
Water in the Rural Municipality of Grandview will be shut off from 1:00 p.m. to 6:00 p.m. to repair the water break. This will affect the majority of customers on the rural water pipeline.
The municipality was required to conduct an unscheduled repair yesterday afternoon.
Details

Contributed by

Benjamin Schwab
Shop It Forward is back for another round and this time the local shopping incentive program is a little different.
Stephen Chychota, Executive Director for the Chamber Of Commerce, explains the changes.
"So it just started last week, and it's a little different than what people saw last year. This year we're going with a collect stickers and win a prize, so a little comparable to if anyone had participated in the Fuel Up To Win that the Co-op did. Every time you go and make a purchase at a participating store you can get a sticker, put it on your game card and after you collect 10, you can get that to the chamber office or another partnering organization and you have a chance at winning some great prizes."
The cards can be picked up at the chamber office, Community Futures Parkland or partnering businesses.
Details

Contributed by

Jennifer
The public was able to ask questions and have their say at stakeholder's meetings with Prairie Mountain Health this week.
This gives the public a chance to find out what is going on in healthcare for the area.
Penny Gilson, CEO for PMH, tells us what these meetings were about.
"These are annual meetings that we hold with key community stakeholders across the region to provide information from a regional, local and provincial perspective just to provide updates and to also speak to any feedback or questions from those key community stakeholders."
The focus of the discussion was on the transition of health services to Shared Health Manitoba.
The province is creating a team of clinicians from across the province to work together to see services are used across the Province and what could be improved.
On a positive note for PMH, it looks like they will be seeing a surplus at the end of this fiscal year due to the reductions being made.
Details

Contributed by

Jennifer
Connecting communities and businesses in the Parkland is the new initiative of Dauphin and District Chamber of Commerce.
That was the message at yesterday's State of the District meeting held in Grandview.
Stephen Chychota, the Executive Director for the Chamber, says these events are taking place around the Parkland from now on to better engage with the whole Parkland community.
"When you can team up on stuff and not reinvent the wheel or do more than you need to because your neighbour is doing fantastic work, I think that really helps. That's where I think the chamber can fit in, being that network and connection piece to other municipalities."
Chychota hopes the chamber can become the place where communities and businesses in the Parkland can share ideas and help improve commerce in the whole area.
The chamber is still working on rebranding to represent the whole region instead of just mainly Dauphin, and having the meetings take place in different communities is one way of seeing this to realization.
Next year's host community has not been announced yet.
Details

Contributed by

Benjamin Schwab
Sometimes there are no warning signs that a person has diabetes and it's on the rise.
Learn to reduce your risk of getting diabetes with free classes offered by Prairie Mountain Health.
The first class starts tomorrow at Dauphin Community Health Services from 1:30 to 3:30 in the afternoon and the second one is Thursday, June 28th at the same time.
Erin Stoesz, tells us what the classes cover.
"So evidence shows that people learn best from others going through a similar experience and that creates discussion in a group format. So the first class covers how diabetes works, so we're going to talk a bit about diabetes management, control and targets. The second class in two weeks' time covers healthy eating, exercise and the management of diabetes."
To register, call 1-877-509-7852.
Details

Contributed by

Jennifer
Dauphin residents should be cautious of notices left by a company called Puretech Environmental.
They're offering to test residential water for free, however, they're not affiliated with the City of Dauphin in any way.
The City wants to make it clear that the drinking water produced and distributed meets or exceeds all national and provincial drinking water standards.
It's recommended that residents look into the company very carefully before making any decisions.
If you have any questions about the City of Dauphin's water supply, you can call the Director of Public Works and Operations at 622-3212.
Details

Contributed by

Jennifer
A mother and daughter from Rorketon are the lucky winners of the Neepawa Farm & Leisure Lotto 50/50.
Donna Smith and her daughter Tammy Dickson won $44,605.
Smith is excited about winning and says she buys tickets every year.
"I do buy the tickets, I bought quite a few tickets for that lottery. Simply because when it started 12 years ago it was to support the Eastview Lodge, where my husband's grandmother was. So that's why I started supporting it."
Total sales for the 50/50 draw were $89,210.00.
Details

Contributed by

Benjamin Schwab
"Dream, Girl", a documentary with stories about entrepreneurship, is playing tomorrow evening at the Countryfest Community Cinema.
The film focuses on female entrepreneurs, the challenges they face and how they support each other.
Breann Maxwell, Community Development Coordinator with Community Futures Parkland, feels that small businesses are the backbone of this area.
"Entrepreneurship is, I would say, the backbone of communities like the ones that we find in the Parkland. All of those little mom and pop shops that everybody loves are owned by independent business owners and those are the things that really contribute to our local economy, so they're so important to support."
The doors open at 6:30 and there's free childcare available on site along with refreshments.
Tickets are $10 each and are available from Community Futures Parkland or Carissa at the Economic Development Office.
Details

Contributed by

Jennifer
A timeframe for the MRI to be installed and operational has been given.
By the end of October this year, it should be in the Dauphin Hospital and ready to go.
Penny Gilson, CEO for Prairie Mountain Health, tells us this will help with wait times in the region.
"Well certainly we monitor our wait times for service delivery on an ongoing basis and certainly the introduction of another MRI in Prairie Mountain will help with wait times to access that type of diagnostic imaging. It certainly will provide improved access from a business prospective for the northern part of Prairie Mountain, which I know is very welcomed."
Some cosmetic work has to be done to the room before it is ready for the machine to be installed.
Details

Contributed by

Jennifer