Local News
A mother and daughter from Rorketon are the lucky winners of the Neepawa Farm & Leisure Lotto 50/50.
Donna Smith and her daughter Tammy Dickson won $44,605.
Smith is excited about winning and says she buys tickets every year.
"I do buy the tickets, I bought quite a few tickets for that lottery. Simply because when it started 12 years ago it was to support the Eastview Lodge, where my husband's grandmother was. So that's why I started supporting it."
Total sales for the 50/50 draw were $89,210.00.
Details

Contributed by

Benjamin Schwab
"Dream, Girl", a documentary with stories about entrepreneurship, is playing tomorrow evening at the Countryfest Community Cinema.
The film focuses on female entrepreneurs, the challenges they face and how they support each other.
Breann Maxwell, Community Development Coordinator with Community Futures Parkland, feels that small businesses are the backbone of this area.
"Entrepreneurship is, I would say, the backbone of communities like the ones that we find in the Parkland. All of those little mom and pop shops that everybody loves are owned by independent business owners and those are the things that really contribute to our local economy, so they're so important to support."
The doors open at 6:30 and there's free childcare available on site along with refreshments.
Tickets are $10 each and are available from Community Futures Parkland or Carissa at the Economic Development Office.
Details

Contributed by

Jennifer
A timeframe for the MRI to be installed and operational has been given.
By the end of October this year, it should be in the Dauphin Hospital and ready to go.
Penny Gilson, CEO for Prairie Mountain Health, tells us this will help with wait times in the region.
"Well certainly we monitor our wait times for service delivery on an ongoing basis and certainly the introduction of another MRI in Prairie Mountain will help with wait times to access that type of diagnostic imaging. It certainly will provide improved access from a business prospective for the northern part of Prairie Mountain, which I know is very welcomed."
Some cosmetic work has to be done to the room before it is ready for the machine to be installed.
Details

Contributed by

Jennifer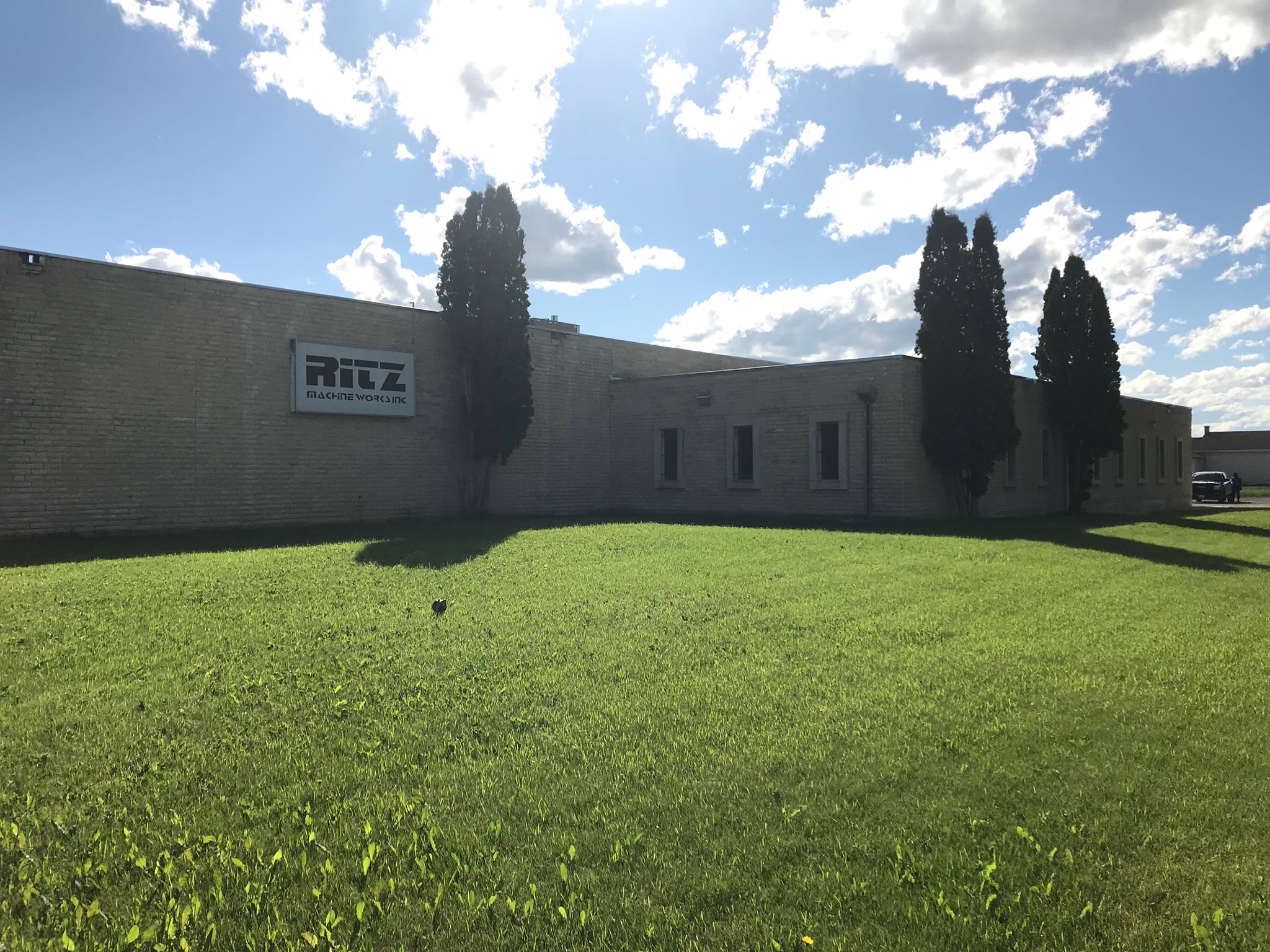 The U.S. tariffs on steel and aluminum are having an impact on the Parkland.
Local manufacturer, Ritz Machine Works, relies on these goods for their products.
Michael Weedon, Director of Finance for Ritz, tells us how they are being affected.
"Basically we're being affected in both directions, so in response to Trump's tariffs, Trudeau has announced retaliatory tariffs or as they call it, surtaxes, so that will affect U.S. steel and aluminum that is imported into Canada. Because we at Ritz, we source steel and aluminum from all over the world and basically our suppliers select the steel that works best for us in terms of the products we are creating for our customers and also based on price. Under Free Trade, it didn't matter where the steel came from, as long as it met everybody's needs. Now with these tariffs being in place, we have to be a lot more concerned about the country of origin for that steel in order to try and avoid those tariffs. "
Ritz sources steel and aluminum from all over the world and now buyers are not sure how this will influence the market.
For now, Ritz is not too concerned with tariffs being placed on their finished product.
Weedon notes the biggest concern from all of this:
"Then we have to look at whether our customers are going to be able to tolerate any sort of price increase from us, you know in that regard as well. I guess that's the biggest thing about this whole tariffs issue, is that it's affecting virtually anyone in North America that has steel as raw material, or aluminum as raw material in their products, so this is a very huge issue and it's affecting everybody."
Details

Contributed by

Jennifer
The provincial government has released statistics on harassment, bullying and misconduct from civil servants.
A report details there were 12 investigations of sexual harassment, 7 of which were substantiated.
There were also 105 allegations of general harassment or bullying and 351 complaints of misconduct or attempted fraud.
This new form of tracking and reporting came after a series of complaints of groping and ticking were made against former NDP cabinet minister, Stan Struthers; none of which were dealt with.
Details

Contributed by

Jennifer
A week of cycling events hosted by the Dauphin Derailleurs Cycle Club to form Bike Week took place last week and wrapped up this past Sunday.
An online contest for a new bike was one of the main focuses and Susan Gamache Thiele won.
Melisa Stefaniw, with Tourism Dauphin, noticed a ton of participation online for the week.
"The week was awesome. We noticed a ton of participation online. We had the online hashtag #dauphinbikeweek and monitoring that it picked up throughout the week. We had kids of all ages participating in that, so we were really thrilled to see the community jump on the bandwagon."
The event will be returning again next year with a week-long round of activities.
The club is currently working on developing the trails for the Manitoba 2020 Summer Games and plans to make Dauphin a cycling tourist destination.
Details

Contributed by

Jennifer
By the end of October, the MRI will be installed and operational in Dauphin Hospital.
This will alleviate the burden of travelling for these services and provide better health care in the Parkland and northern areas.
Brad Michaleski, local MLA, feels this service will be such a great thing to have in the Parkland.
"Just having it close by is such a convenience for a lot of the people in the Parkland and in our area instead of having to travel to Brandon or Winnipeg. A lot of times that's a day trip or a day and a half trip and that's hard on people, especially the elderly and people needing that care. To have that service locally is just a good news thing for everybody in the Parkland and Swan River area."
Michaleski is happy it will be ready to go.
"I feel great. Again, the sooner we can get into the region the better. I know it's been a very, very long time coming and so the sooner the better, so we can serve the Parkland residents that much better."
Details

Contributed by

Jennifer
Youth can explore their creative side this summer with the Kids Summer Art Program through the Watson Art Centre.
The WAC wasn't able to offer it the past few years due to a lack of funding, but finally received enough to go ahead.
Cheryl Nicholson, Administrator for the WAC, wanted to focus on arts media and techniques for this program.
"We want to keep it very arts centric and focus on a variety of arts media and techniques. We also try to incorporate some more physical activities, so they're not sitting at a table doing art the whole time. They get to get up and move around and we provide healthy snacks midway through each session."
It runs for six weeks and into six separate sessions starting on July 3 until August 10.
The rates are $75 weekly or $20 daily. Children ages 5 to 8 will attend from 9:30 in the morning until noon. Youth from ages 9 to 12 will go from 1:00 to 3:30 in the afternoon.
A registration day will be held on Saturday, June 23 from noon to 3:00 in the afternoon.
To sign your children up beforehand, you can call Cheryl at 638-6231.
Details

Contributed by

Jennifer
A report has been released announcing the timeline surrounding the MRI.
The new MRI should be installed and operational by the end of October this year at the Dauphin Regional Health Centre.
We'll have more for you on this later.
Details

Contributed by

Jennifer
If you ever wanted to learn how to make either a stir-fry or chili, here's your chance to sign up for an interesting cooking class.
The Free Cooking Program for Adults is put on by Prairie Mountain Health and Healthy Together Now.
The Stir-fry session takes place on the 12th and the chili one takes place on the 19th. Both take place from 10:30 to noon.
Holly Reimer, a local community health nutritionist, says it's a fun way to learn how to make something interesting.
"We set up all the ingredients and people can participate as much as they are comfortable with. If they want me to double the recipes we are able to do that, or they can jump right in and do part of the cooking."
You can still register for either one of the sessions by giving Reimer a call at 629-3002.
The sessions take place in the Parkland Crossing Multi-Purpose Room.
Details

Contributed by

Benjamin Schwab
Dauphin's Habitat for Humanity has found their family.
During the unveiling yesterday at the location of the new home it was announced that Leona Mazurat and her kids will be moving into the future home.
Natalie Yaworsky Doan, the Chairperson for the Family Selection Committee, spoke with us at the unveiling yesterday, about the family.
"The family that was chosen was by Habitat For Humanity Manitoba is Leona Mazurat and her three children Ethan, Leia, and Lexi. They've lived in Dauphin now for 8 years. They exhibited criteria that Habitat had asked for the applicants which is: showing need, ability to repay, and willing to partner with habitat."
Leona Mazurat had to keep the secret of their selection for over a week, she wasn't even allowed to tell her kids.
"I was shocked, to be honest, I didn't know how it was going to play out. I don't know, I was just shocked!"
Now that Habitat has officially chosen the family, Rodney Juba, the President of the Dauphin Chapter, says the group can now go and create designs for an appropriate house for the family of four.
Details

Contributed by

Benjamin Schwab