Local News
Doctor Jason Reed is sticking around Dauphin.
Reed finished his residency at the end of February and started working at the Dauphin Medical Clinic in March.
Although he only started working in March, he isn't a stranger to the community.
"I initially wanted to get a rural experience to get a more broad skill set and experience in various aspects of medicine. After working here, early in my residency, I just loved the area, people are they are very friendly, There's lots of opportunities and I thought it was a great place to start my career."
Since deciding to stay in Dauphin he's received lots of positivity from the community.
Reed says people are really happy that he decided to stay in the area and hope he stays long term in the community.
Details

Contributed by

Benjamin Schwab
A vehicle stolen from Dauphin around two months ago was located in Brandon over the weekend.
Brandon Police Service received a call about a Ford Taurus parked in the 300 block of 16th Street.
After running a computer check, it was revealed the car was reported stolen from Dauphin area in late April.
Police are still investigating.
Details

Contributed by

Jennifer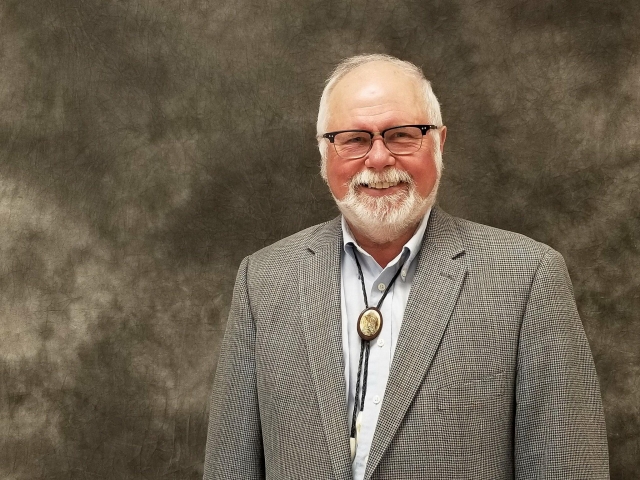 The spring session has wrapped up in the House of Commons.
Local MP Robert Sopuck shares his concerns about tariffs:
"Our constituency is not immune from anything that goes on in the rest of the country. So, the imposition of tariffs by the United States with the threat of even more tariffs is something that is concerning to me and the economy of our constituency. As you know we are very export-oriented."
Over the summer break, he'll be heading out to events, meetings, and parades around this constituency.
It is an important time of year for Sopuck to hear from constituents in person and encourages everyone to let him know your thoughts.
Details

Contributed by

Benjamin Schwab
A pedestrian accident in Sagkeeng First Nation on Saturday morning claimed the life of a 25-year-old woman.
Around 4:00 in the morning, RCMP received a call of a vehicle that struck a woman who was lying on the highway.
The driver contacted the police and the woman was pronounced dead at the scene.
During the investigation, RCMP determined the female had been struck earlier by another vehicle.
Anyone with information is asked to call RCMP at 204-367-8728.
Details

Contributed by

Jennifer
One person is dead and another has life-threatening injuries after a two-vehicle collision yesterday, north of Dauphin.
It happened around 11:40 Saturday morning on Provincial Road 362, about two kilometres north of Dauphin.
Dauphin RCMP determined that a pickup truck being driven by a 39-year-old male from Dauphin, was travelling westbound on Road 147N when it struck a northbound pickup truck with two inside; a 55-year-old male driver and a 50-year-old female passenger, both from Dauphin.
The two driving in the northbound truck were taken to hospital. The female passenger has life-threatening injuries, and the driver had non life threatening injuries.
The driver of the westbound pickup truck, who wasn't wearing his seatbelt, was taken to hospital with life-threatening injuries, and later pronounced deceased.
Alcohol isn't considered a factor in the accident.
The investigation is ongoing.
Details

Contributed by

Benjamin Schwab
Do you have an old second fridge in your basement or garage that you would like to get remove and get paid to get rid of it?
Manitoba Hydro has just the program for that.
Tracy Moroz, Manager of the Appliances and Electronics Market Programs Department, tells us about it.
"The program is designed to save energy and remove those often empty and unused out of sight and out of mind fridges in people's basements and garages. We do target the program to the second fridges. The fridges people don't know that are consuming needless energy. It's not a replacement program; we really want those old fridges out of people's basements and garages."
Residents can call 1-855-537-4343 to verify that you qualify to book an appointment and they will come and remove the fridge out of your home for you.
Eligible participants will receive a $50 cheque and can save $100 yearly on their hydro bill by removing a second fridge.
Since the program was launched in 2011, over 2000 old fridges have been picked up in the Parkland.
Details

Contributed by

Jennifer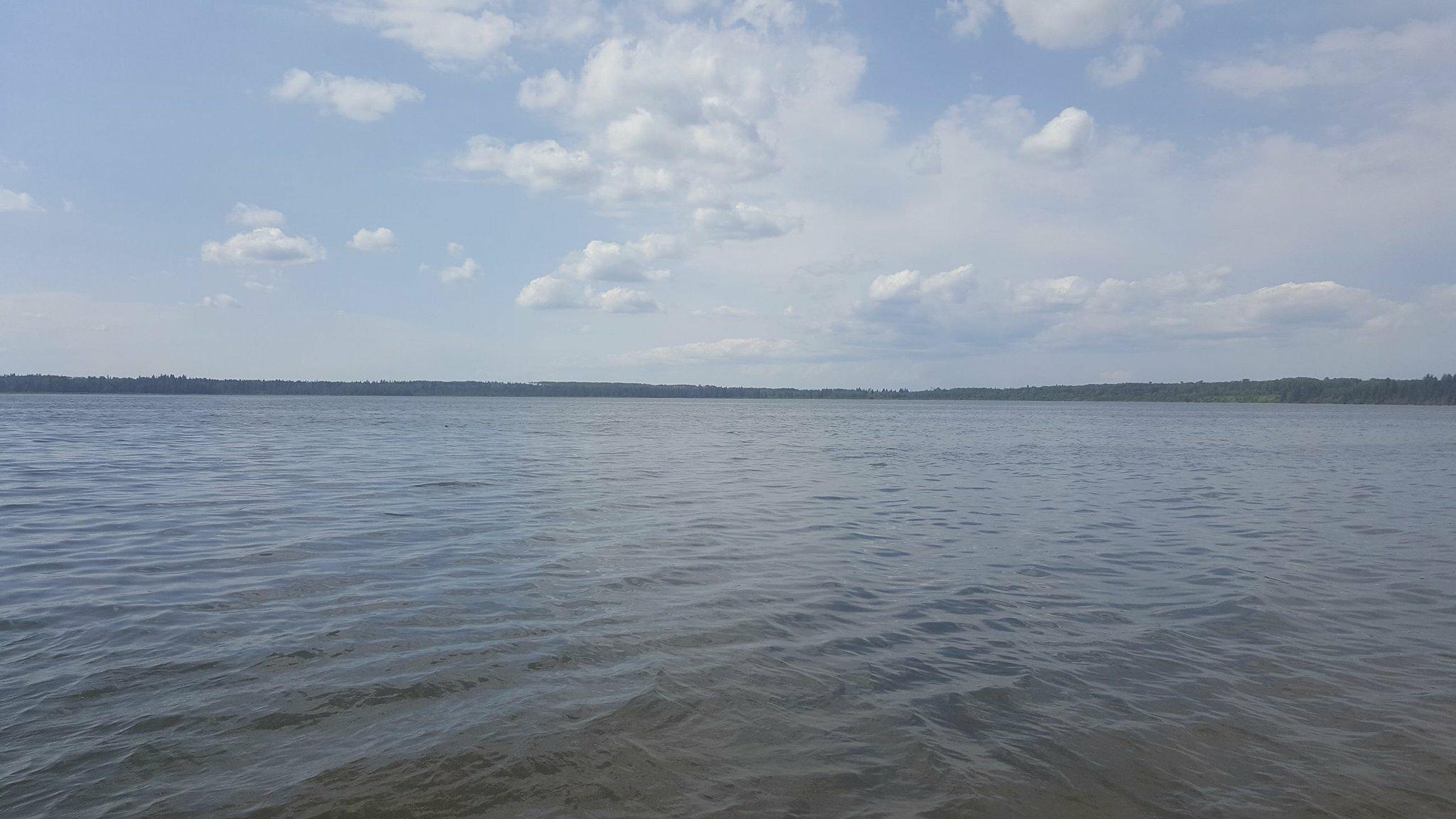 The water level in Clear Lake is low this year.
Parks Canada is warning boaters to be extra cautious around shoals to prevent damage to their watercraft.
Park officials have placed markers in appropriate areas to indicate the areas where shoals are present and where boaters should avoid.
Details

Contributed by

Benjamin Schwab
Students across the Parkland are graduating this weekend.
Five schools in the MVSD are holding their ceremonies this afternoon, including Dauphin, Ethelbert, Winnipegosis, Goose Lake, and Grandview. Gilbert Plains held their ceremony last night.
Dan Ward, Mountain View School Division Assistant Superintendent, spoke with us about how many grads there are in the school division this year.
"We have about 220 graduates this year. It's a little bit smaller than last year's grad, last year we had about 240. But the number of graduates does vary somewhat from year to year."
Ward congratulates all the students who are walking across the stage this weekend.
"I would just like to congratulate the graduates across our division. I know it's been many years of hard work and lots of support from teachers, the community, and parents. I wish them all the best."
A survey of the graduation class shows that 60 to 65 percent of students plan to take some sort of post-secondary education, 10-15 percent plan to go into a trade of some sort, and 20-25 percent want to enter workforce or travel.
Ste. Rose School, which is part of the Turtle River School Division, is also holding their ceremony today.
Details

Contributed by

Benjamin Schwab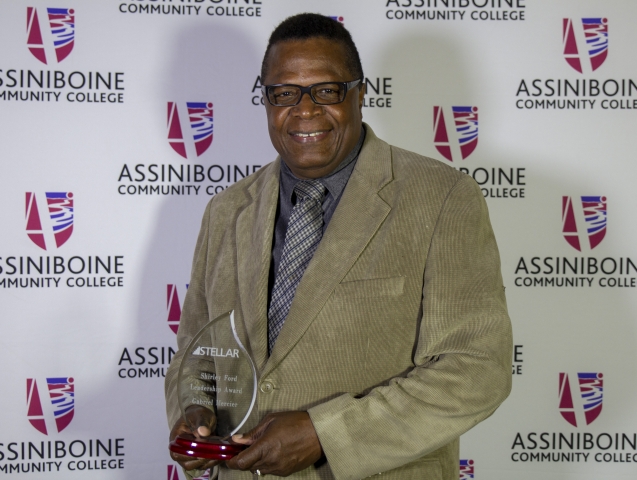 At the annual Assiniboine Community College Staff Gathering this past week, Gabe Mercier was awarded the Stellar Award for Leadership.
The award recognizes an employee of the college who demonstrates outstanding leadership and who inspires others within the college to excel in their own role.
It's also given to individuals who motivate and inspire the people around them, who actively share responsibility, authority, information, and credit when working towards the achievement of a goal.
Mercier, Director of Parkland Campus, was surprised that was nominated to receive the award.
"It means a lot. It means that the staff at Parkland Campus believes in my ability. It means that I have worked successfully with staff at Parkland Campus. In fact, I was nominated by the staff and the nomination was sent to a central committee at Assiniboine Community College in Brandon and the committee selected the winner for the year."
He also spoke with us about how he found out he was even nominated.
"I was elated. I wasn't expecting it. In fact, I had no idea that I was being nominated for this award. My name was called up and it was the last award for the night. I made a short thank you speech. I think it was a great night and I think it's a once in a lifetime achievement."
This is the first time an individual in a leadership role at the Parkland campus received the award.
Details

Contributed by

Benjamin Schwab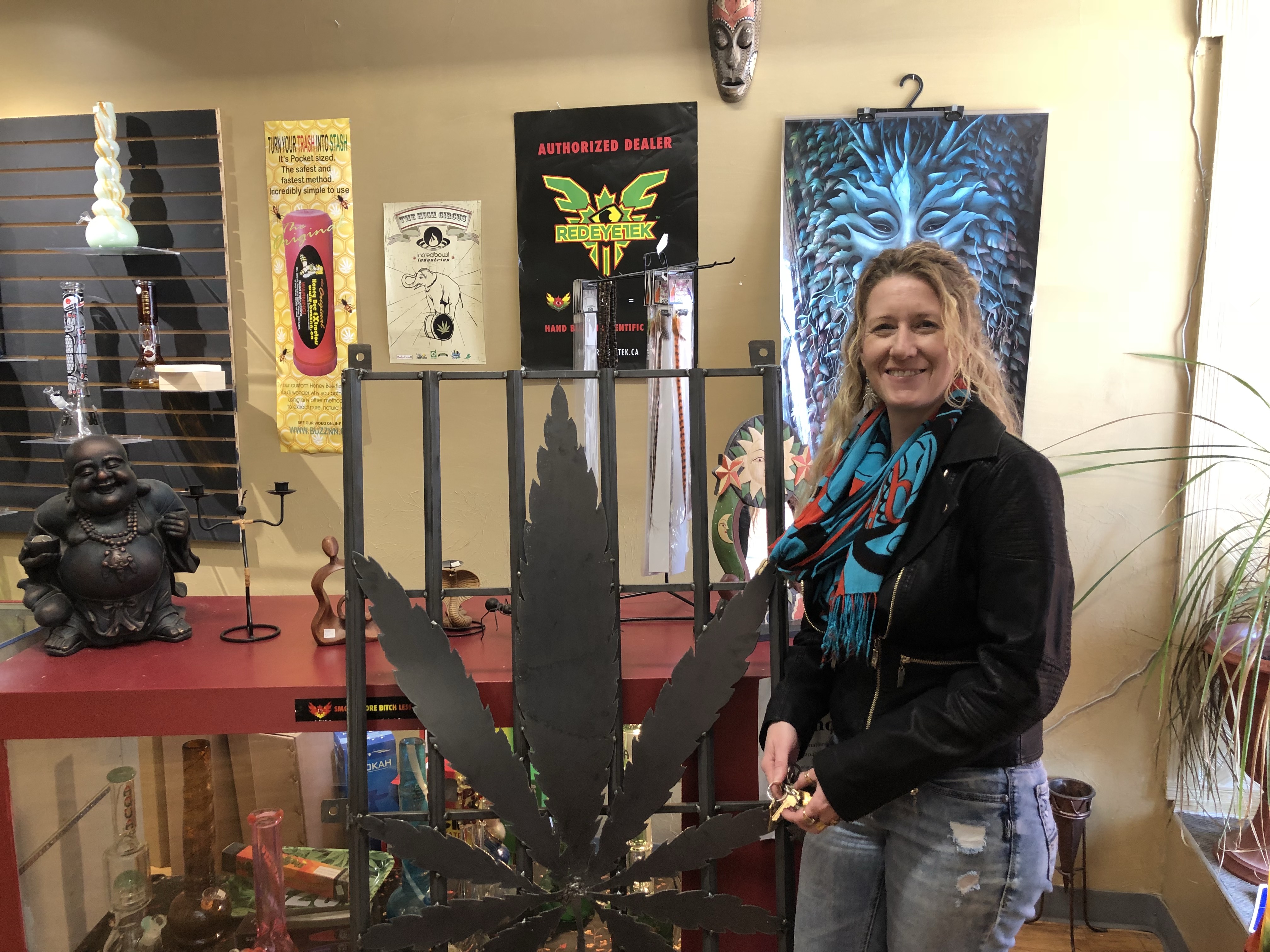 One Dauphin business owner expects that the legalization of marijuana will contribute to increased employment in the Parkland.
Allison Beauchamp, the owner of Heads Held High Hemp and Accessory, expects the industry will create opportunities for local residents.
"I think it will bring some jobs to the community and depending on what the corporations are planning to do around the Parkland area; I think it could up employment levels."
Beauchamp says the main focus right now is on Winnipeg, and not the Parkland.
"I'm not even too sure how far the province has gone, because any time I've spoken with the corporations it's still up in the air as to what's going to be going on in our area. Right now I think the focus is mostly on Winnipeg, so we'll just have to wait and see what happens."
She says there are still a bunch of questions that must be answered by the provincial government, to really get a sense for what will happen in the Parkland.
Details

Contributed by

Benjamin Schwab
No one was injured in the single vehicle rollover that took place on Highway 5 just one kilometre east of Gilbert Plains this morning.
After an investigation, RCMP determined the cause as being driver error, when the vehicle hit the gravel shoulder and driver overcompensated.
Details

Contributed by

Jennifer