Local News
Grandview Municipality has turned the water back on as of 8:10 p.m. this evening. The water was turned off to repair a major water break.
Details

Contributed by

Jennifer
Potential cutbacks to international student medical coverage by the province, could impact Mountain View School Division's program.
Bart Michaleski, Secretary/Treasurer for MVSD, explains the concern:
"We're lacking some information, currently, on that but we set a fee schedule annually for our students that are coming for the next school year. We already accepted a number of students for the next school year and we accepted them based on our approved fee structure. Within that fee structure, we have a small premium that international students pay for health and that's something that's obviously likely to change."
Each student pays on average, about $20,000 for the school year to attend.
The program has brought cultural diversity as well as provided an economic benefit to the area.
On average, with the program, the Parkland has seen $850,000 annually with 40% of that going to the division and the rest to the area.
Details

Contributed by

Jennifer
Reports claim the Premier has made an accusation against the former Manitoba Hydro Board.
Today the board submitted their official resignation because of the Premier's lack in working with them.
The Premier claims the board wanted to offer the Manitoba Metis Federation $70 Million dollars.
The offer was to make the transaction of putting a transmission line between Manitoba and Minnesota go smoother.
Details

Contributed by

Jennifer
The next edition of the Chambers Breakfast Series is tomorrow.
This session is with Steve Langston, from Dirty T Shirt Productions, discussing e-commerce.
Chamber Executive Director, Stephen Chychota, explains what people will take from the presentation:
"The biggest takeaway from the session that a business can gain from this is they're going to learn how to have that presence online. Take your current customers out there and turning them into purchases and then into fans. It's not just about making that sale, it's about getting that repeat and building that culture."
The session is from 7-8:30 in the morning at the Super 8 in Dauphin.
Details

Contributed by

Brady Lang
The Manitoba Hydro – Electric Board officially resigned today.
The board submitted their resignation to the Minister of Crown Services, Cliff Cullen.
After several attempts to meet with the Premier to discuss the finances and governance of the crown corporation, with no success, they are calling it quits.
The province stated they had intended to remove the Chair of the Board, leaving members feeling they needed to resign as well.
Details

Contributed by

Jennifer
People in St. Boniface were asked to stay inside their homes this morning.

Winnipeg Police blocked off part of Marion Street.

Reports state there are officers on scene with tactical weapons and a battering ram.

A police spokesperson said the call came in at 8:30 this morning to assist a female in distress.
Details

Contributed by

Jennifer
The town of Grandview experienced a major water main break this morning.
The water is now back on but the municipality says due to the break, water levels are very low.
They are urging in town residents to conserve water for the rest of the day.
Details

Contributed by

Brady Lang
An identity theft and fraud prevention workshop is coming to Gilbert Plains.
Shannon Priest, Branch Manager at the Catalyst Credit Union, explains what participants will gain at the workshop:
"It will give (participants) more understanding on how thieves are trying to steal their information. Hopefully give them some tips of how to protect their personal information and keep it safe and what to do if you are a victim of fraud."
The workshop is tomorrow from 1-4 in the afternoon at the Gilbert Plains EMS building.
Details

Contributed by

Brady Lang
The City of Dauphin has announced a road closure.
The intersection of 8th Avenue SW and 1st Street SW will be closed to all traffic to repair a water main leak.
Be prepared to detour.
Details

Contributed by

Brady Lang
Newcomers in Dauphin are encouraged to attend 'Connecting With Your Community'.
Hosted by 4-H, this event offers the chance for youth and adults to learn about and take part in activities from groups around town.
Clayton Robins, Executive Director of the Manitoba 4-H Council, says this is a great way to get involved:
" I think it's a chance to find out what's going on in their community, for themselves to get involved in. These are targeted at newcomers to the community or new to the country, and not very familiar with what opportunities might be there. It is open to anybody else who is looking in being involved in things that they are currently not engaged in."
It takes place from 9 in the morning until noon this Saturday at the Dauphin Marketplace Mall.
Details

Contributed by

Benjamin Schwab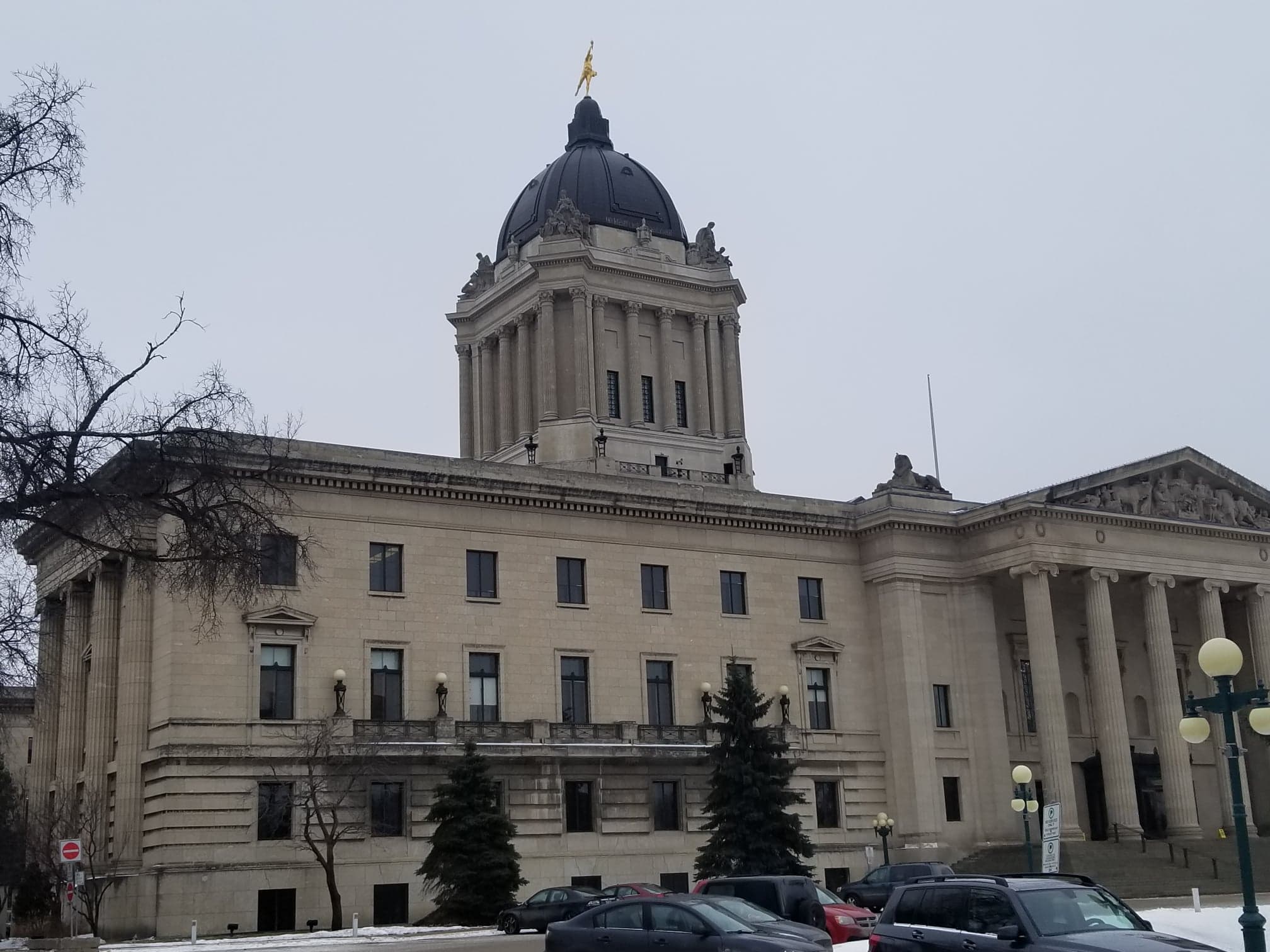 New extended parental leave and leave for individuals to care for critically ill adult family members legislation was introduced today.
Proposed changes include extending parental leave from 37 weeks to 63 weeks to care for a new child in the family and establishing a new 17-week leave to allow employees to care for an adult family member who is critically ill.
The legislation will also increase the minimum age for employment from 12 to 13.
Details

Contributed by

Benjamin Schwab