Local News
At the site of the fatal derailed train accident was a washout.
The Transportation Safety Board will continue to investigate the situation because they cannot definitively say the accident happened as a result of the washout.
RCMP say a 38-year-old, who died, and a 59-year-old were trapped in the locomotive of a freight train for several hours after it derailed.
The man who died was the train conductor and the other employee was an engineer.
Details

Contributed by

Isaac Wihak
The burn ban in the RM of Mossey has been lifted.
The ban had been in place since August 24th.
Details

Contributed by

Isaac Wihak
Mayor Dowhan has been elected by acclamation and will remain mayor for the next four years.
The election date for the remaining six city council positions is set for October 24th.
The names of those running for city council will be revealed tomorrow at 1 pm.
Stay tuned to 730 CKDM for updates.
Details

Contributed by

Isaac Wihak
Cannabis will be legalized on October 17th.
The legal age to purchase and consume marijuana in Manitoba is 19, and you can expect to show a valid ID if you want to purchase it.
Any marijuana product purchased must be from an LGCA licensed retailer.
Cannabis cannot be homegrown, sold without authorization or bought for a minor. Fines can be as high as 2,542 dollars.
Marijuana can only be consumed in a private place, smoking in a provincial park or campsite will result in a 672 dollar fine. If driving in a vehicle, cannabis cannot be accessible by anyone in the vehicle.
There aren't any confirmed locations in Dauphin that will sell Marijuana.
Details

Contributed by

Isaac Wihak
At the start of the month, Tom Teichroeb became the president of the Manitoba Beef Producers.
Only a couple weeks into his presidency, Teichroeb has identified this year's dry weather as being one problem for the members. As well, a long-term goal of his is getting more youth involved in the industry.
After Ben Fox stepped down as President, Teichroeb became the interim president before he got the interim tag removed.
Manitoba Beef Producers are the voice of beef producers, and they go out and speak on behalf of beef producers in Manitoba.
He is quite experienced having been a second vice and vice president with the Manitoba Beef Producers during the past 5 years.
Details

Contributed by

Isaac Wihak
Check out this infographic we created to help you learn about cannabis legalization in Manitoba:
Details

Contributed by

Dallas Jansen
Last year recycling was made mandatory by the city of Dauphin, taking a large number of items out of the landfill.
The amount of recycling this year has gone up compared to last year by 3.9 per cent.
Several hundreds of tonnes of recycling get recycled each month in Dauphin.
Currently, there are no incentives in the works to encourage more people to recycle.
Details

Contributed by

Isaac Wihak
Open Farm Day took place across the province yesterday.
The rain affected how many people took part in the day.
Manitoba Association of Agriculture Society is still pleased how the day went despite the lower attendance numbers.
One thing that people who took part in Open Farm day really enjoyed was seeing Rural Manitoba and farm animals.
For next year, Wendy Bulloch, MAAS Open Farm Day Coordinator, hopes to get the word out even more about Open Farm Day for their 10th anniversary.
Details

Contributed by

Isaac Wihak
The search for 6-year-old Emma O'Keeffe is over. She was found safely within the city of North Battleford, Saskatchewan, at around 7:45 this morning and is now receiving medical attention.
The RCMP wish to thank the public for their assistance in the matter. Further updates will be provided as they become available this morning.
Details

Contributed by

Alec Woolston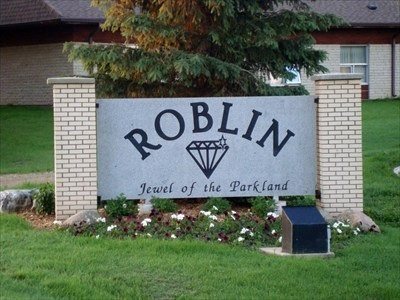 The open-air fire ban for the municipality of Roblin has been lifted. Town officials would like to thank the public for their patience during the ban.
They would also like to remind residents that open-air fires for stubble, brush, crop residue, and grass fires still require a burning permit from the municipal office. There is no cost for the permit.
Anyone who may have questions can contact the municipal office in Roblin at 204-937-8333.
Details

Contributed by

Alec Woolston
A province-wide AMBER alert has been issued as of just after midnight. RCMP are looking for 6-year-old Emma O'Keeffe, who is believed to have been abducted at a strip mall in North Battleford, Saskatchewan.
The suspect is believed to be in a 2010 Mercedes Benz GL350 Bluetec SUV with Saskatchewan license plate 897 HMX. It's unknown where the suspect is headed at this time. Police also do not have a description of the suspect at this time.
Emma suffers from epilepsy and autism, and is non-verbal and unable to walk. She also requires medication every 12 hours. She is 3'6", weighs 44 pounds, and has brown, jaw-length hair. She was last seen wearing a navy-blue long sleeve t-shirt, black jeans, pink socks, no shoes, and a diaper.
Anyone with information is asked to call 911, their local emergency number, or 1-877-762-6237.
Details

Contributed by

Alec Woolston