Community News
Canada's National Ukrainian Festival President Kayla Gillis will be in studio 
at 8:30, Tuesday morning, to talk about CNUF 2018!
The early bird sale will end on Wednesday, January 31
st
.
You only have until then to secure your weekend pass for only $85!
You can get your weekend passes in advance from the festival office in the plaza off main, by phone at 622-4600, or online at 

cnuf.ca

.
Details
You are encouraged to support a Bottle Drive Fundraiser for McCreary Bantam Hockey on Sunday, January 28, in McCreary, from 12noon to 2pm, and also in Ste.Rose from 2pm to 4pm.
The team will be accepting beer cans and bottles.  If you have cans and/or bottles you are willing to donate you can also call Tina at 447-5217, or Stephanie at 447-7004.
Details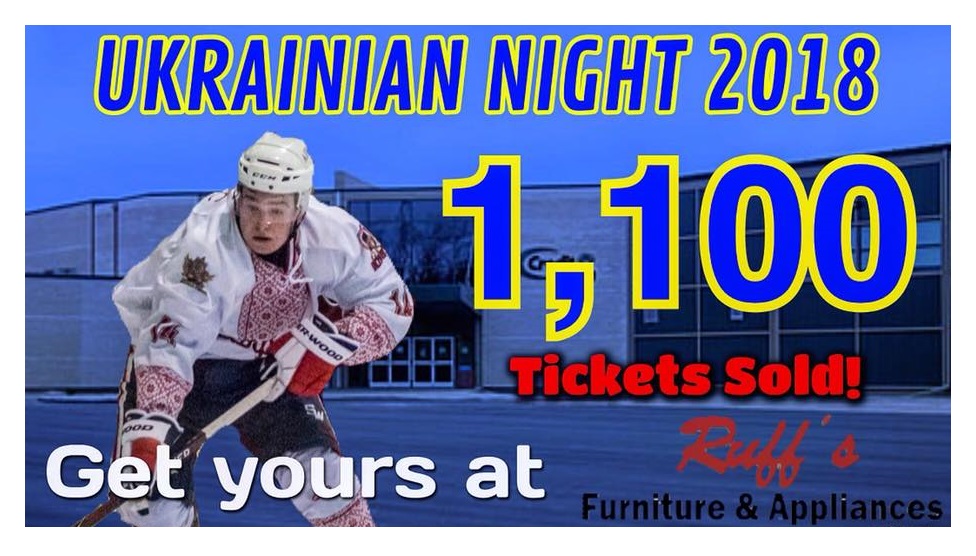 Don't miss out on the Annual Ukrainian Night at the Dauphin Kings Home Game on Saturday, January 27, starting at 7:30. 
The Kings host the Winnipeg Blues that night! Come out to the game for only $5 for adults, while 12 and under get in for free!
The game will not only feature our hometown Kings, the evening will also feature Ukrainian music, great games and Ukrainian-themed activities.
Also, watch as the Kings unveil their new Ukrainian Jersey that night.
Special thank you to Ruff's Furniture in Dauphin for sponsoring this Ukrainian Night at the Dauphin Kings game.
Details
The Kinsmen Club of Grandview is hosting a fundraising Casino Night on Saturday, January 27, at the GKCC, starting at 7pm.
$20 admission, with appetizers, drinks, table games, and more.  This is a local fundraiser, sponsored and supported by the Kinsmen Club of Grandview, to help local activities and events in Grandview and area.
Details
Attend the Westlake Wildlife Banquet and Awards Night at the Westlake Community Centre in Eddystone on Saturday, January 27, with refreshments at 5, and supper at 6.
Adults $15, Children $7, preschoolers are free.  Get your advance tickets by calling Rob at 204-448-2243, or Fred at 204-447-7097.
Details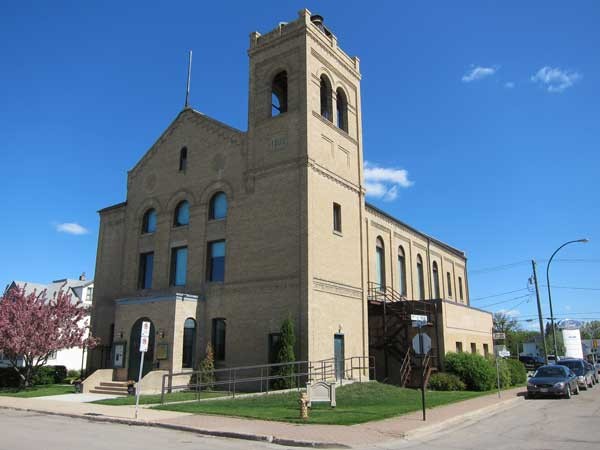 Enjoy another Old Fire Hall Session at the Watson Art Centre in Dauphin on Friday, January 26.
Doors open at 6:30, show starts at 7.
This time around the entertainment includes Ed Stozek, Jason Scott and Kayla Luky.  Get your $10 tickets at the door prior to showtime.
Details
Attend a free screening of the Film "Human Trafficking: Canada's Secret Shame" at the Countryfest Community Cinema in Dauphin on Thursday January 25
Doors open at 6pm, film starts at 7pm.
No advance tickets are available for this presentation.
This event was made possible through sponsorships from the Joy Smith Foundation, the Countryfest Community Cinema, Dauphin Friendship Centre, Parkland Crisis Centre, CARE, and the Boxes of Love Project.
Details
Ag Producers are encouraged to attend a presentation and speaking engagement with a Grain Drying and Storage Specialist from Iowa, with over 50 years of experience; this event will be at the Countryfest Community Cinema in Dauphin on Thursday, January 25, from 9:30am to 2pm, with lunch provided. Contact Jeremy at 648-3089, or Tanis at 572-7350, before January 23.
Details
Dauphin Neighbourhood Renewal and the Dauphin Library are hosting a Free Webinar on Wednesday, January 24.
Bring your lunch with you; the event runs from Noon to 1pm at the Dauphin Public Library.
The topic is Shared Wisdom for Successfully Leading Organizations.
Details
Keystone Ag Producers will host their Annual General Meeting on Wednesday, January 24th and Thursday, January 25th at the Delta Hotel in Winnipeg. This 2-day event brings together members from the 12 districts, commodity groups, and industry partners to discuss and pass resolutions, attend educational seminars, and network.
Listen to 730 CKDM throughout the AGM for reports from our own Benjamin Schwab, live from Winnipeg.
For more information and details, check out www.kap.ca
Details
Walking Wednesdays are back at Credit Union Place in Dauphin! The Dauphin Rotary Club is sponsoring a free day of walking at the Dauphin Clinic Pharmacy walking track at Credit Union Place each Wednesday from October 4th to April 25th.
Details