Community News
The Dauphin Library, along with the National Film Board, will host another free film on Tuesday, February 6, starting at 7 pm. This time around it's "Wings of Johnny May."
For more information on these film nights, and the films being shown, stop in at the Dauphin Library.
Details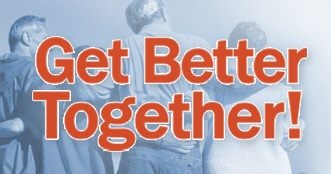 Get Better Together is a free program running on Tuesdays for six sessions (2 & 1/2 hours per session), for six weeks, from February 6th - March 13th, and includes a resource book.

Get Better Together is suitable for people with a range of chronic health conditions. Discuss topics, such as healthy eating, physical activity, communication, and pain management, with others in this peer-lead program.

Call 1-877-509-7852 for more information or to register for the Ste. Rose program.
Details
You can participate in the 4th Annual Ladies Volleyball Tournament, at Goose Lake High in Roblin, on Sunday, February 4; entry fee is $120; 8 team limit; with cash prizes. Call Trish to register at 937-8251.
Details
Enlightened - An Evening with Jeff Richards: Canada's Most Dangerous Mind
Whether the name of a first love, or the pin number from a bank card, nothing in your mind is safe from Jeff Richards! This world-renowned Intuitive Expert seeks to Engage, Enlighten, and Entertain!
Using a finely-tuned intuitive ability and psychology, Jeff inspires audiences to question the limits of the human mind. Seen on televisions across the country. Heard on radios across the planet. Now, coming to you live ...
Jeff Richards will be appearing at the Roblin District Community Centre on Saturday, February 3rd. Doors open at 8 pm.
Tickets are $30, which includes the show and appetizers. There will also be a Cash Bar and Silent Auction, with music to follow Jeff's performance.
Tickets are available at Cross-Town Motors, Mitchell's Drug Store, and Esso. This is a fundraising event for the Roblin Skating Club.
Details
Enjoy the Groundhog Bash at the Valley River Community Centre, on Saturday, February 3, from 8 pm to 12:30 am.
Featuring the band Party Time Orchestra. Admission is $15 per ticket, with lunch served.
Advance Tickets only, available by calling 638-7576, 638-5202, or at Dauphin Music & Electronics.
Details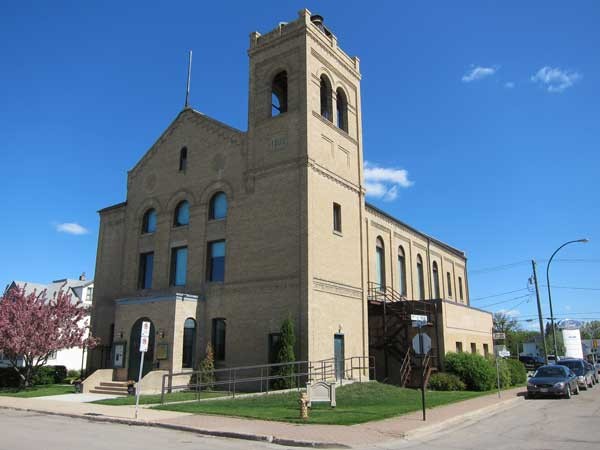 The Dauphin and District Allied Arts Council, along with the Dauphin Ochre Band Parents Organization, are hosting a Big Band night fundraiser at the Watson Art Centre, on Saturday, February 3rd; doors open at 6:30; dance is from 7 to 10. Three featured Big Bands will perform throughout the evening.
Tickets are only $20 each; tickets and more info available at the Watson Art Centre. This is a licenced event.
Details
Don't miss another edition of the Dauphin's Winter Global Market on Saturday, February 3rd, at the Dauphin Friendship Centre back hall, from 10am to 2pm.
This is a marketplace for home businesses, crafters, and artisans. For more information, please call 204-638-7672.
Details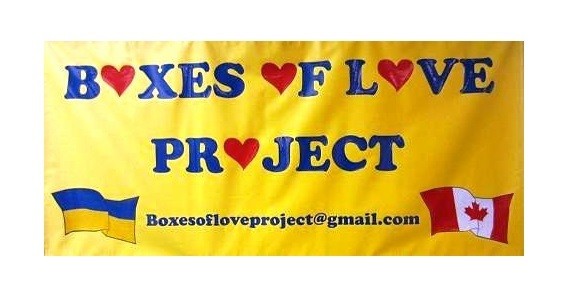 You are encouraged to support a Boxes of Love Fundraising Dinner and Spaaah Night.
Friday, February 2, at the Dauphin Super 8; doors open at 5:30; supper is at 6.
Tickets are $25 each. Call or Text for tickets, 204-572-5397.
Details
Attend the 15th Annual Antiques & Collectibles Show & Sale, Friday, February 2nd and Saturday, February 3rd, at the Dauphin Market Place Mall.
The event takes place 10 am to 5 pm, both days. Get in on the Buying, Selling, and even Trading!
Featured items will be coins, paper money, collector supplies, antique glassware and jewelry, vintage pictures, hunting and wildlife crests, comic books, farm collectibles, model tractors cars and trains, vintage furniture, lamps, toys, postcards, military collectibles, the historical Eaton's display, and more!
Details
We welcome all the teams, visitors and guests to Dauphin for the Parkland Source for Sports Novice Classic Hockey Tournament, Friday, February 2 to Sunday, February 4; for more information on this event, and all upcoming minor hockey tournaments in Dauphin, check out dauphinminorhockey.com
Details
Register your team to participate in the McCreary Country Classic Cash Bonspiel, from February 2nd to 4th, at the McCreary Curling Rink.
$200 entry fee. Enter your team today by calling Craig at 204-835-2754.
Details